If we learnt one thing this year it's that the fashion industry doesn't stop for anything. While we've all been cooped up in our houses, the fashion industry has been moving along at its usual rate. That's the good news for us this holiday season. We've been presented with a wide variety of items to choose from that we may never have expected considering what we've gone through this year. If you're a bit stuck on what to get for everyone this Christmas use Man of Many's 2020 Christmas Gift Guide to make life a whole lot easier.
More Christmas Gift Guides:
2020 Christmas Gift Guide – The Fitness Freak
2020 Christmas Gift Guide – For Your Pet(s)
2020 Christmas Gift Guide – The Foodie
View all of Man of Many's 2020 Christmas Gift Guides here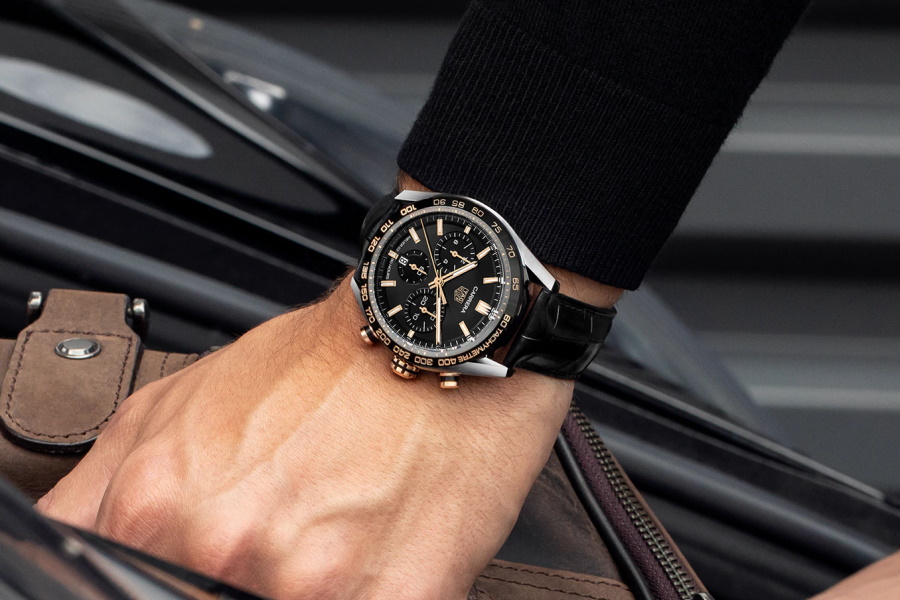 TAG Heuer Carrera Automatic Chronograph
No stylish man is complete without a quality timepiece. The new TAG Heuer Carrera is a masterpiece of precision. The signature watch first launched in 1963 and blends an obsessive love for modern architecture, design and racing. The iconic sports watch is designed for professional drivers, sports car enthusiasts, and those looking to bear a trademark TAG Heuer chronograph.
Despite being around for over 50 years, TAG Heuer has exceeded expectations with the new Carrera Automatic Chronograph. This timepiece features a 44mm dial in a fine-brushed casing that sits beneath a sapphire crystal dome. Motion is taken care of by Heuer 02 automatic movement that offers accurate and precise information. The uncluttered dial will bring unprecedented levels of luxury and excitement for all stylish men – AU$9,500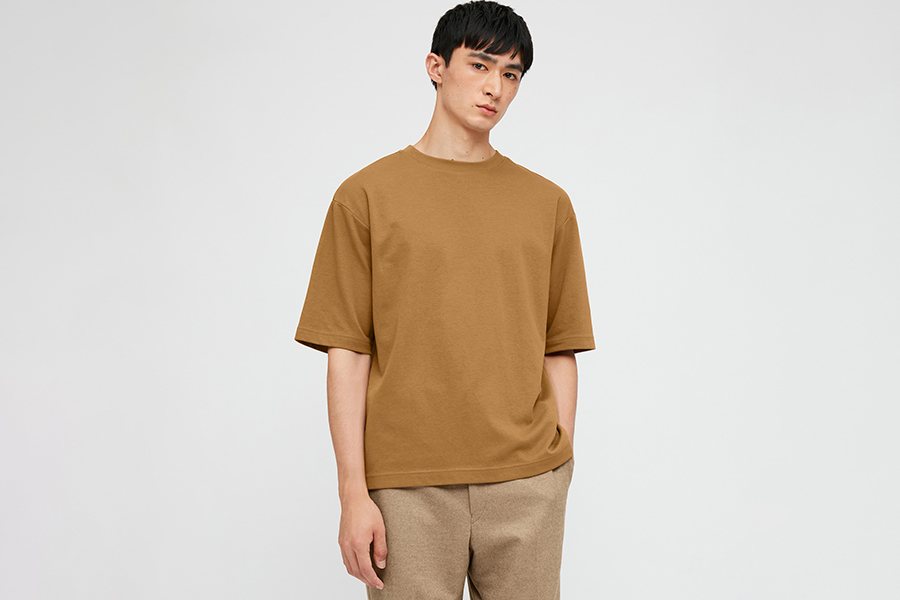 Uniqlo U Men's AIRism Cotton Crew Neck Oversized T-Shirt
The UNIQLO U Men's AIRism T-Shirt utilises innovative fabrics and a fashionable oversized design for a T-Shirt that can be worn for both casual and dressy looks. UNIQLO's Paris R&D Center team, led by Artistic Director Christophe Lemaire, designed the T-Shirt to be smooth and dry to the touch with a very much on-trend, dropped shoulders and wide-fit silhouette.
With comfort as the main focus, the secret behind this popular design is UNIQLO's AIRism technology. The T-Shirt utilises AIRism yarn so it remains breathable in Australia's intense summer heat. This is everything the stylish man could ask for at an affordable price  – AU$19.90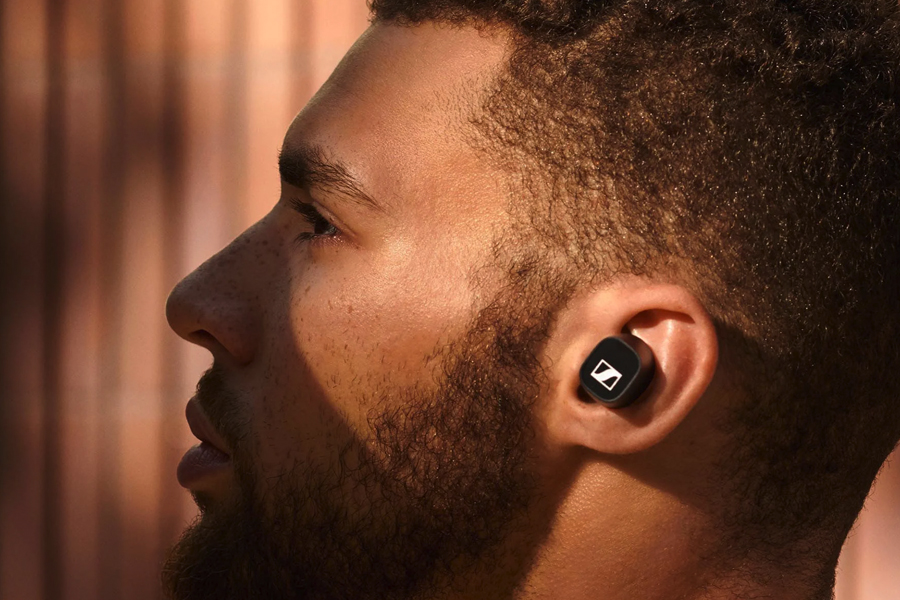 Sennheiser CX 400BT True Wireless
In partnership with Sennheiser
Welcome to exceptional audio. The new Sennheiser CX 400BT True Wireless will give you full control over an incomparable sound while providing style and comfort. The Smart Control app lets you control and tailor the premium sound experience to your preference via the built-in equaliser, and exceptional sound quality on both Android and Apple devices is guaranteed thanks to the wide range of supported codecs. Sennheiser's 7mm dynamic drivers ensure that the earbuds deliver an outstanding stereo sound experience that places them in a league of their own.
These wireless earbuds will make life sound a whole lot better thanks to passive noise cancellation, intuitive customisable controls, long-lasting battery life and stylish design made for all-day comfort. Available in black and white, the new CX 400BT is designed for all-day wear with an ergonomic and stylish design made for long playlists and phone calls. The CX 400BT has 7 hours of battery life on a single charge, with an extra 13 hours on tap inside the charging case. This uncompromised experience is perfect for those of us that are passionate about great sound and style – AU$299.95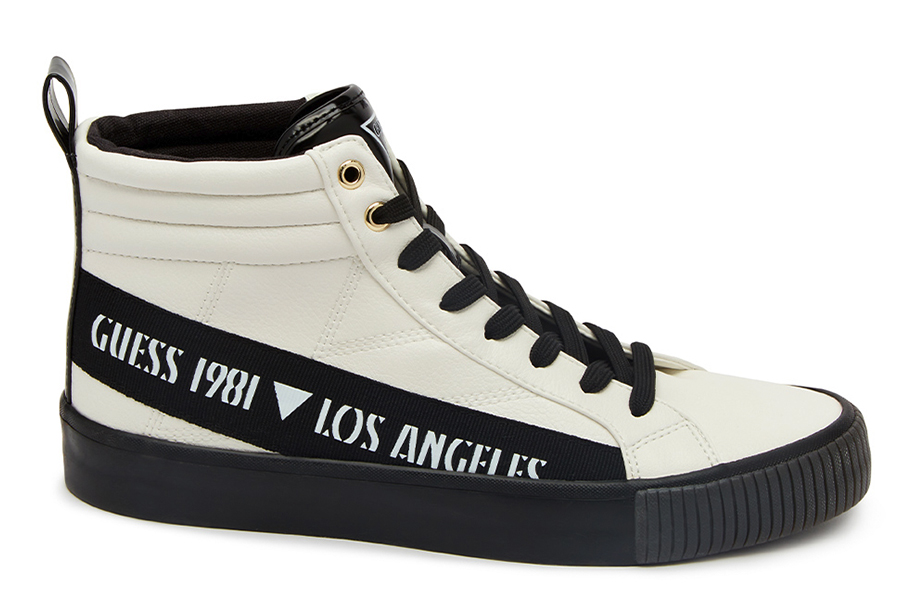 GUESS Mariner 2 in White Multi
Established in 1981 by the Marciano brothers, GUESS is synonymous with style. The brand redefined fashion throughout the '80s and quickly became the symbol for a young, sexy and adventurous lifestyle. Today, GUESS remains a truly global lifestyle brand, with a full range of denim, apparel and accessories that are offered in over 80 countries around the world.
GUESS have turned unknown faces into famous models and they can do the same for you with the Mariner 2. We assure you that you'll receive plenty of compliments with these stylish men's shoes. These shoes bring taste levels up a notch with their tapered high-top cut, faux-leather upper and logo taping along the side. This sneaker is just at home along Rodeo Drive as it is kicking back on a Sunday afternoon.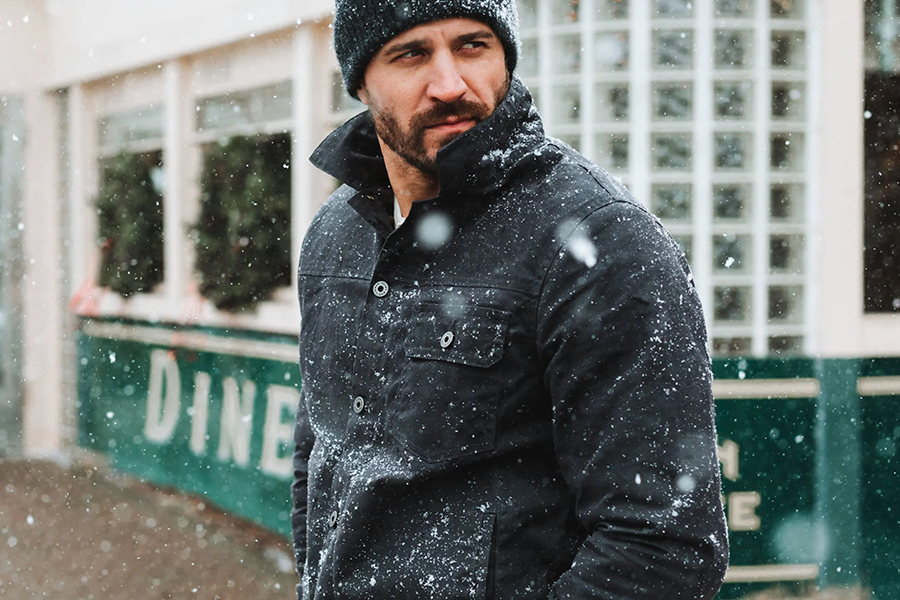 Flint and Tinder Flannel-lined Waxed Trucker Jacket
Made in the USA, this tough and timeless waxed trucker jacket is the perfect Christmas day gift for any father. The Flint and Tinder trucker is unlike most other waxed trucker jackets on the market, offering comfort levels out of the box with its premium construction. The fully lined jacket is made from waxed and weather-resistant Martexin 7 oz. sailcloth material that will only get better with time. For the price, you simply can't beat the quality and versatility of this trucker jacket – US$240
Buy it here (AUS) But it here (US)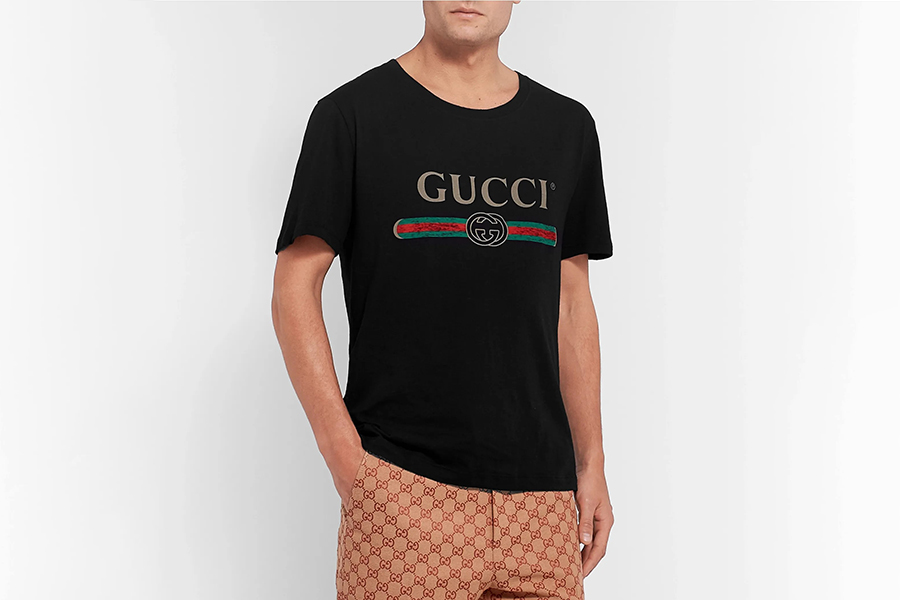 GUCCI Distressed Logo-Print Cotton-Jersey T-Shirt
Gucci Creative Director Alessandro Michele reissues an iconic '80s logo T-Shirt to show there's nothing better than the original. The faded ink on the light-weight cotton t-shirt screams quality and the '80s logo is unmistakably genuine. There's plenty of fake fashion circulating in the market today and Gucci is one of the most frequently 'knocked-off' brands. You wouldn't want to be caught dead in a fake, wear the original and flaunt your true sense of style – AUD$545
Buy it here (AUS) Buy it here (US)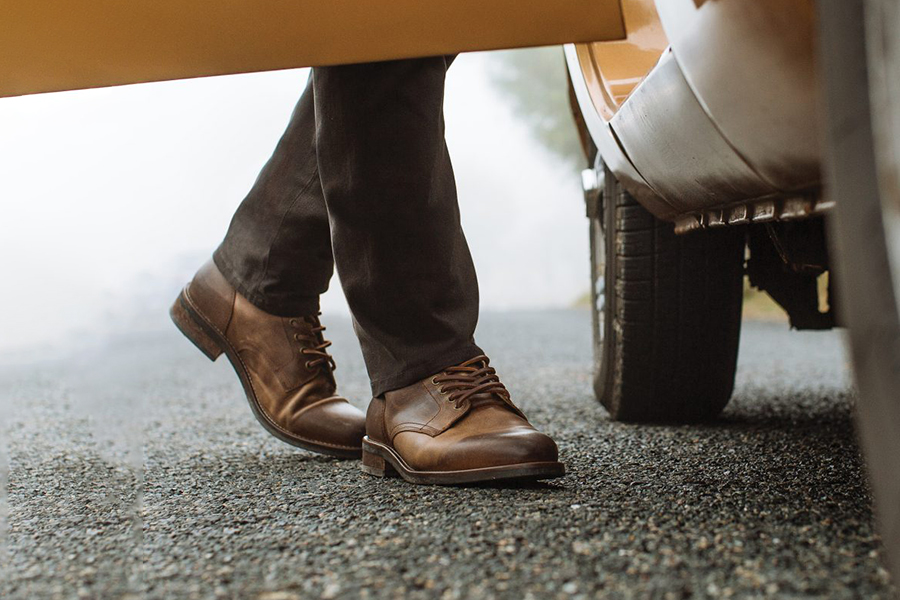 Rhodes Footwear Dean Boot
A superb combination of durable construction and all-day comfort, the Rhodes Footwear Dean Boot is built to be the best everyday boot there is. The construction is all the way premium with calf leather uppers that are breathable, and Texon insoles that provide all-day comfort. Aesthetically, the handsome patina makes them more uniquely yours with each mile you put on them. Combine that with the Blake sole which is easily replaced by a cobbler and these become a pair of boots you can depend on for a lifetime of service – US$220
Buy it here (AUS) Buy it here (US)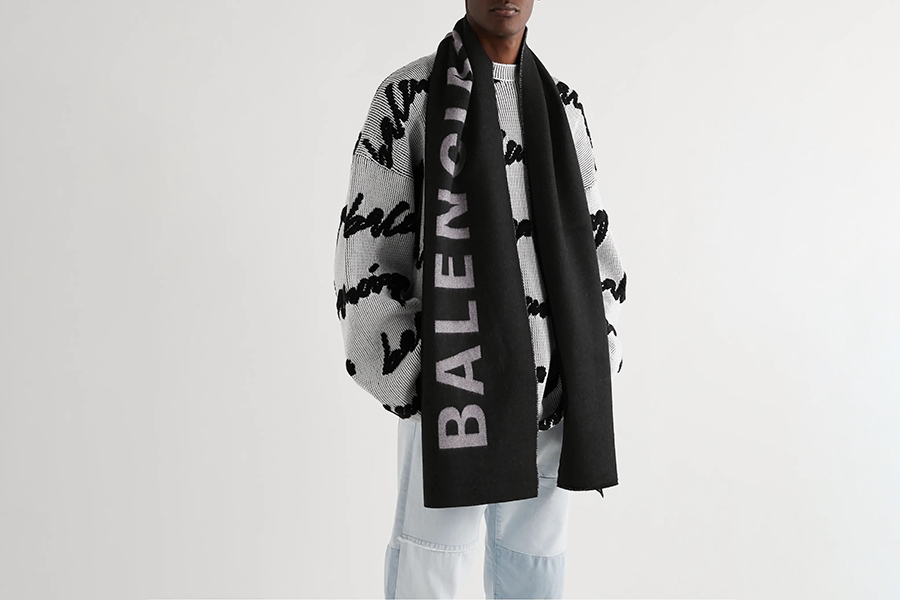 Balenciaga Reversible Intarsia Wool Scarf
There's no mistaking your eye for fashion when you exhibit the big logo on the reversible Balenciaga scarf. The reversible design is complementary in any attire and the insulating spun wool construction brings a warmth that will protect your neck on the coldest winter day – AU$674/ US$550
Buy it here (AUS) Buy it here (US)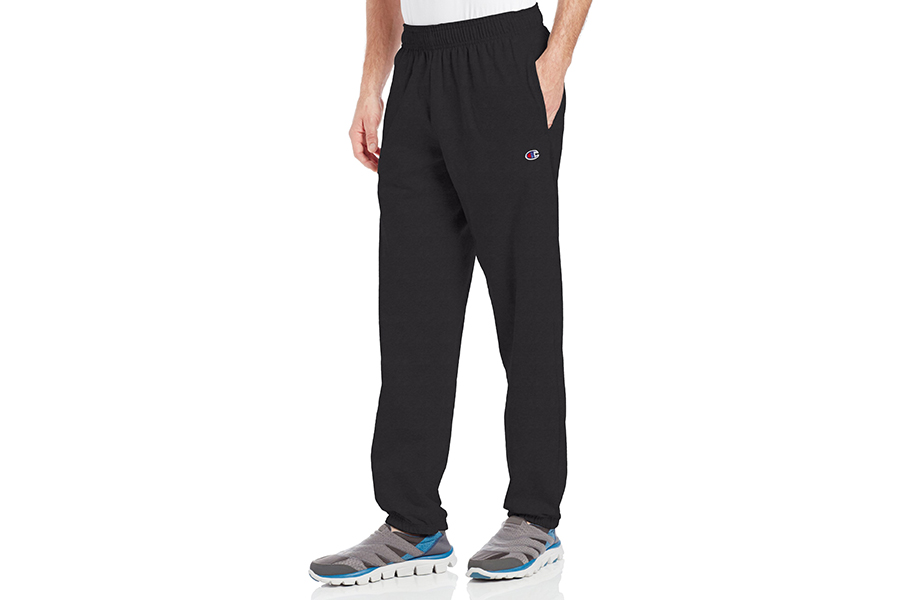 Champion Men's Closed Bottom Light Weight Jersey Sweatpant
The Champion closed bottom track pants offer lightweight comfortability that is perfect for casual wear and workouts. Available in a range of colours and sizes the sweatpants have an internal drawstring and adjustable waistband to help you get that perfect fit. Comfortable and athletic these are the perfect Christmas gift for any stylish man – AU$24.91/ US$19 and up
Buy it here (AUS) Buy it here (US)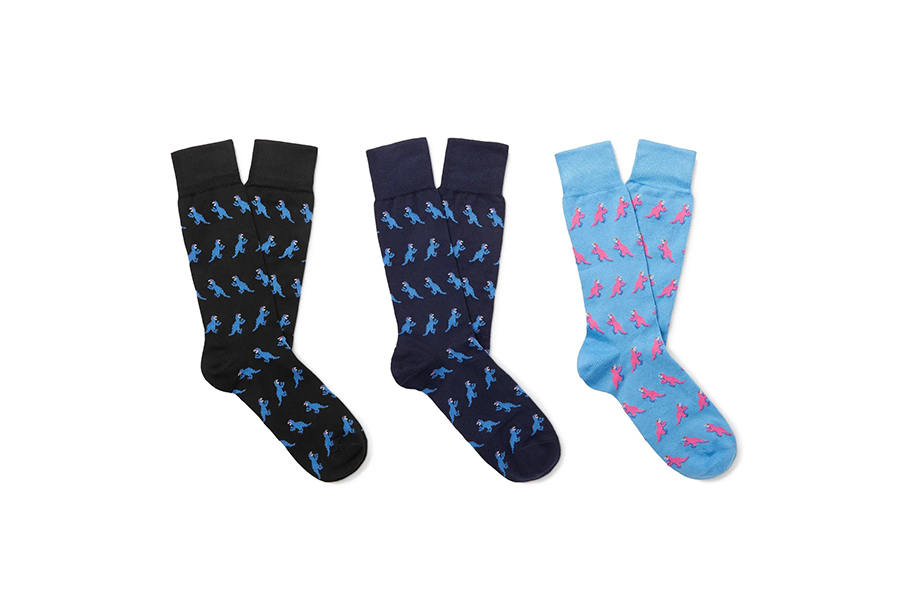 Paul Smith Three-Pack Stretch Cotton-Blend Jacquard Socks
You can never go wrong with a pair of socks for men. Show the not so stylish man what a pair of good socks really feel like with the Paul Smith jacquard socks. The stretch cotton blend is perfect for a man who's always on his feet. The t-rex design brings a comedic edge to an otherwise neutral colour scheme of blue, navy and black that goes with everything – AU$74/ US$75
Buy it here (AUS) Buy it here (US)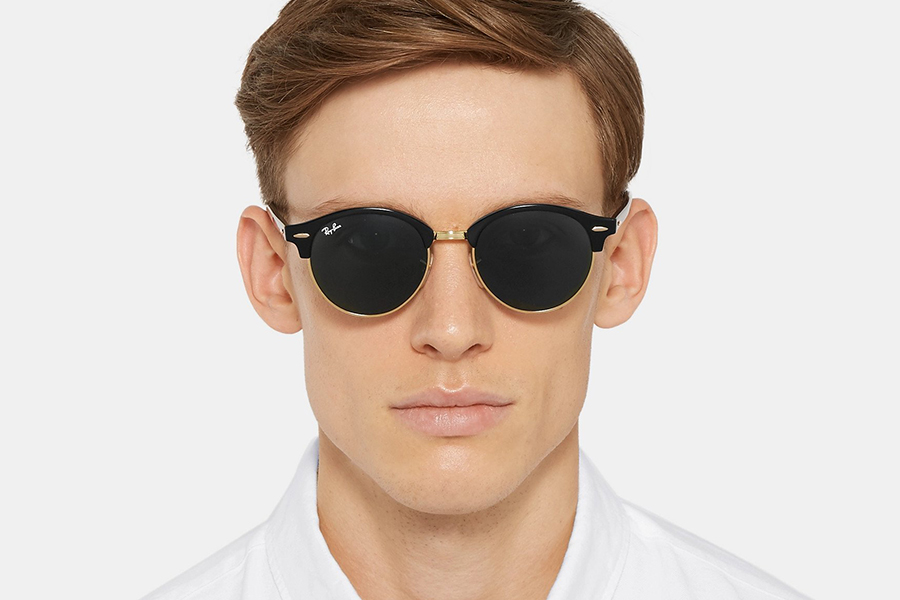 Ray-Ban Clubmaster Round-Frame Acetate and Gold-Tone Polarised Sunglasses
Sun's out clubs out. The classic Ray-Ban Clubmaster is synonymous with warm weather and sunny days. This iconic pair of sunglasses is a favourite of many stylish celebs such as Robert Pattison and David Beckham. The stylish man will love the black acetate frames, gold metal rim and polarized green lenses. These sunnies are perfect for everyday wear with their classic design that is perfect for every occasion  – AU$270
Buy it here (AUS) Buy it here (US)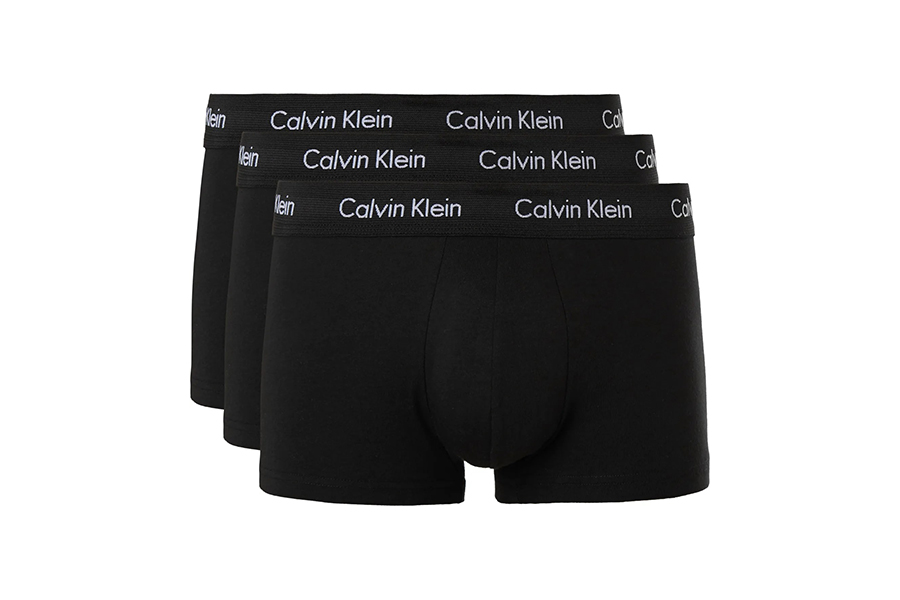 Calvin Klein Underwear Three-Pack Stretch-Cotton Boxer Briefs
You can't miss with boxers for a stylish man on Christmas day. Boxers go hand-in-hand with socks for Christmas day and the classic Calvin Klein boxer brief is the best choice for any man. Constructed with soft cotton yarn and blended with a hint of stretch to support the fellas, there's a reason these have been the go-to boxers for generations – AU$70/ US$60
Buy it here (AUS) Buy it here (US)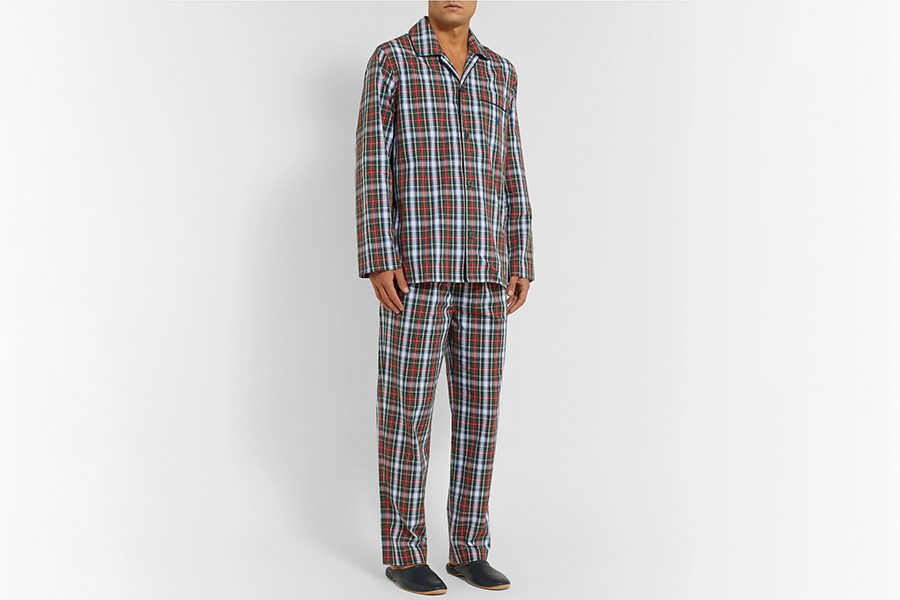 Polo Ralph Lauren Checked Cotton-Poplin Pyjama Set
Finish off the day right with a set of Polo Ralph Lauren pyjamas. There's nothing better than coming home to a set of comfy tailored pyjamas and these Ralphy PJ's are perfect for the stylish man. Mr Ralph Lauren has always been about a way of life, not just a wardrobe, and having a set of pyjamas is the icing on the cake. No man could wait to come home and throw these on. Constructed with breathable cotton-poplin, a supple camp collar and drawstring waistband, tell your favourite to relax with these – AU$200/ US$150
Buy it here (AUS) Buy it here (US)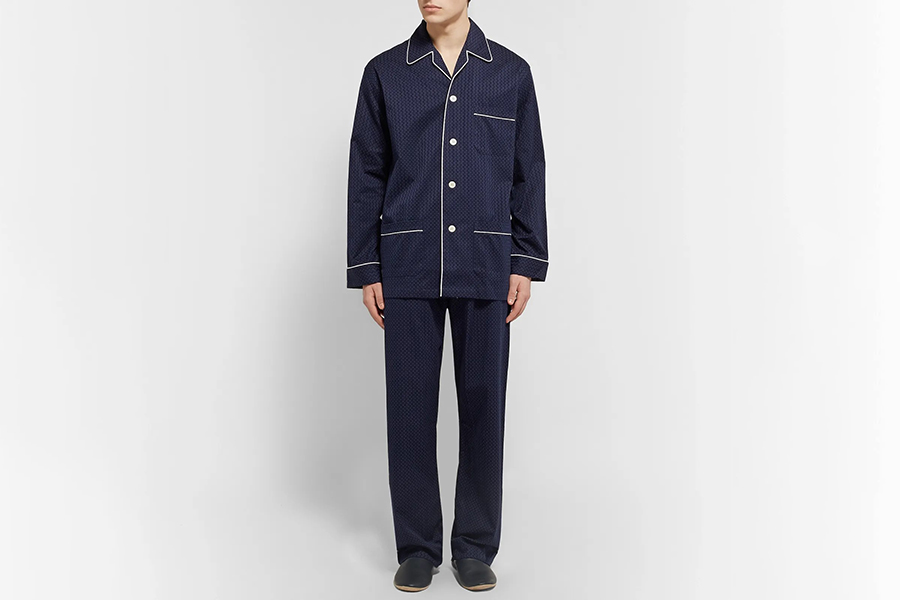 Derek Rose Royal Pin-Dot Cotton-Jacquard Pyjama Set
Take your loungewear game up a notch with the Derek Rose Royal pin-dot pyjama set. Established in 1926, the luxurious loungewear brand has built history by utilising premium fabrics. This loungewear set is no exception, crafted from woven twofold yarn cotton that holds its shape, the set is set off with a soft satin finish. Pair this loungewear set with some comfortable Derek Rose slippers and relax – AU$323/ US$260
Buy it here (AUS) Buy it here (US)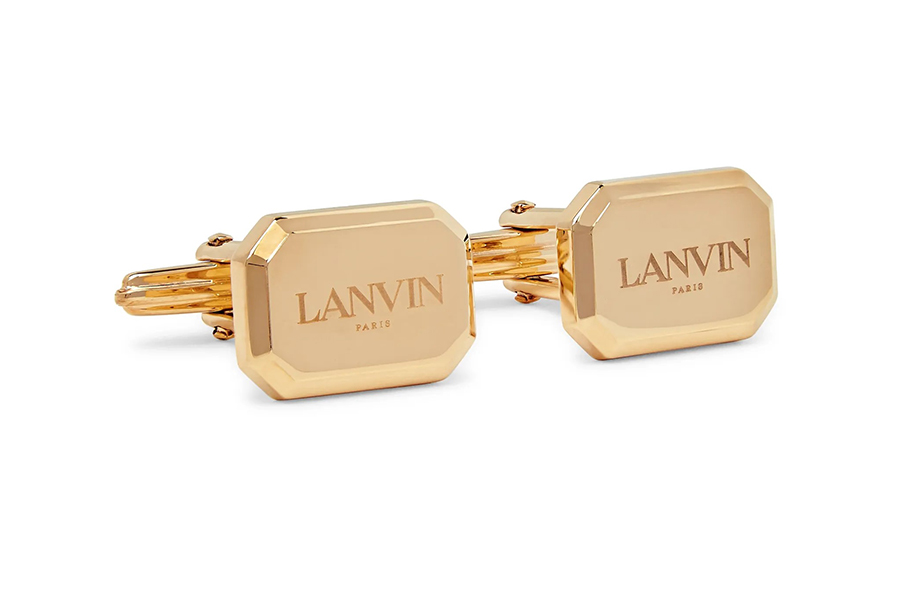 Lanvin Logo-Engraved Gold-Plated Cufflinks
Cufflinks are a simple addition to any stylish man's collection. Sometimes flying under the radar can be a good thing, and these cufflinks from Lanvin are something your man can wear every day. Cast from gold-plated brass and polished for a little bit of shine on the logo, these cufflinks embody the 'less is more' moniker – AU$315/ US$230
Buy it here (AUS) Buy it here (US)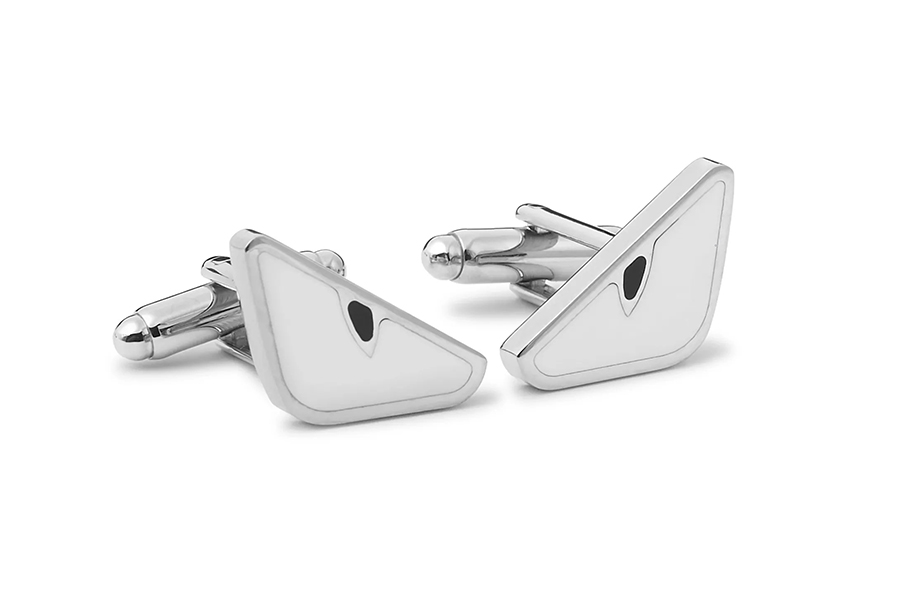 Fendi Palladium-Plated and Enamel Cufflinks
What's cooler than a set of Fendi Monster Eye cufflinks? There are cufflinks that fly under the radar and then there are these cufflinks from Fendi. Made from Palladium-plated metal and inlaid with enamel signature monster eyes, you're more than likely going to stand out with these cufflinks. The stylish man will love these – AU$281/ US$270
Buy it here (AUS) Buy it here (US)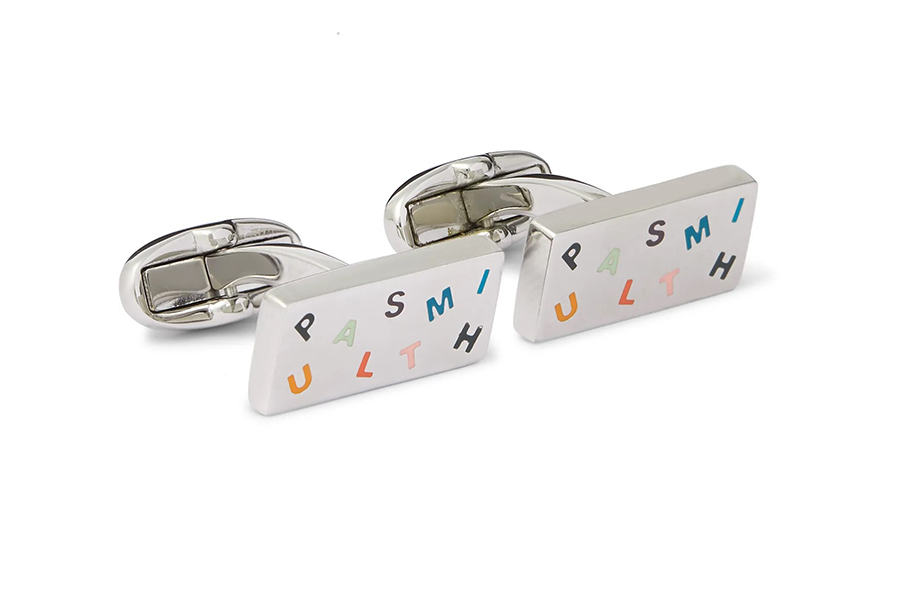 Paul Smith Silver-Tone and Enamel Cufflinks
Drawing the line between the fun and smart are Paul Smith's Silver-Tone and Enamel Cufflinks. Not saying too much or too little in their design, these cufflinks are the perfect match for any colour suit. Made from silver-tone metal and engraved with the Paul Smith letter logo in colourful enamel, they're a great gift for a stylish man – AU$166/ US$125
Buy it here (AUS) Buy it here (US)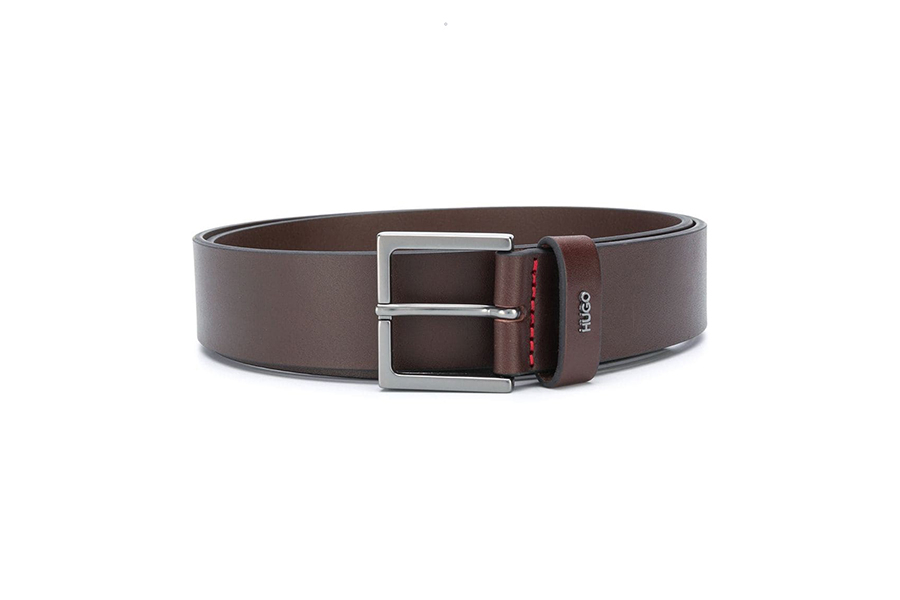 BOSS Square Buckle Belt
There's not much smarter than the square buckle belt. Hugo Boss has delivered again with a staple accessory that is interchangeable for many dress codes. Made from 100% calf leather this belt features a silver-tone buckle and engraved Hugo Boss logo. Sometimes the best gift is the one that every man forgets to buy himself, and the Hugo Boss Square buckle belt is the perfect addition to any stylish man's attire – AU$211/US$143
Buy it here (AUS) Buy it here (US)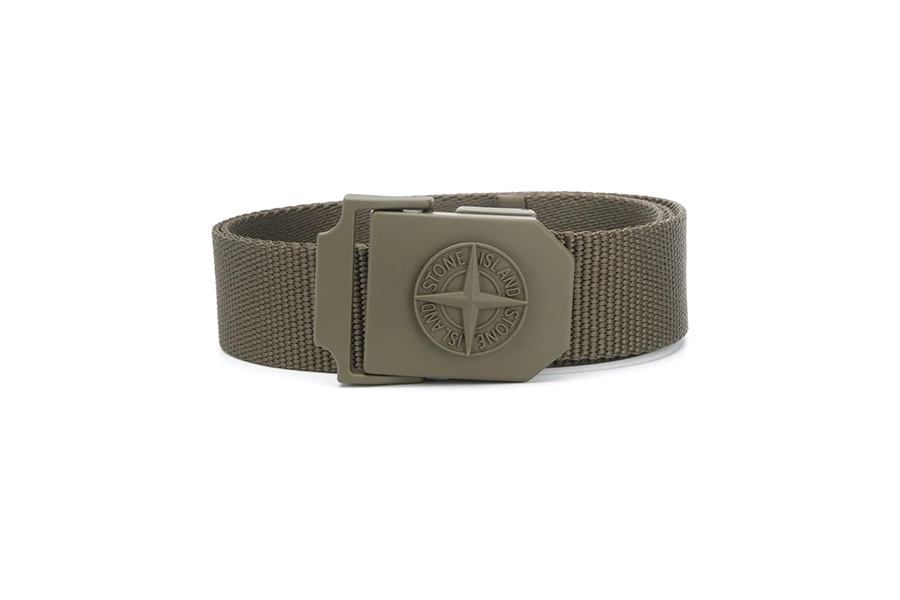 Stone Island Logo-Plaque Belt
Sometimes you just need a belt you can trust. One that offers a perfect fit and a lifetime's worth of quality. Stone Island has been delivering quality menswear for decades and the logo-plaque belt is the perfect addition to any man's wardrobe. Made in Italy, the belt is constructed from canvas and offers an adjustable fit with its clamp style buckle. The olive colour is perfect for your man's fave cargo pants – AU$220/ US$145
Buy it here (AUS) Buy it here (US)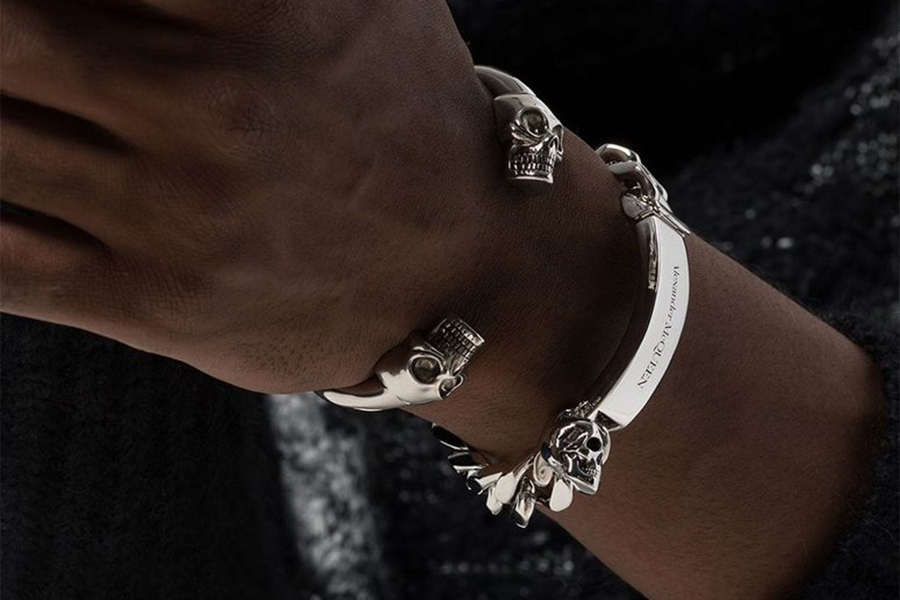 Alexander McQueen Twin Skull bangle-style bracelet
Make a statement with Alexander McQueen's Twin-Skull bangle bracelet. Synonymous with Alexander McQueen, the skull logo suits an edgy and tough aesthetic, capturing the brands dark yet alluring essence. The bangle-style bracelet features a two-skull motif and is perfect for the man who likes to make a statement in the workplace – AU$440/ US$320
Buy it here (AUS) Buy it here (US)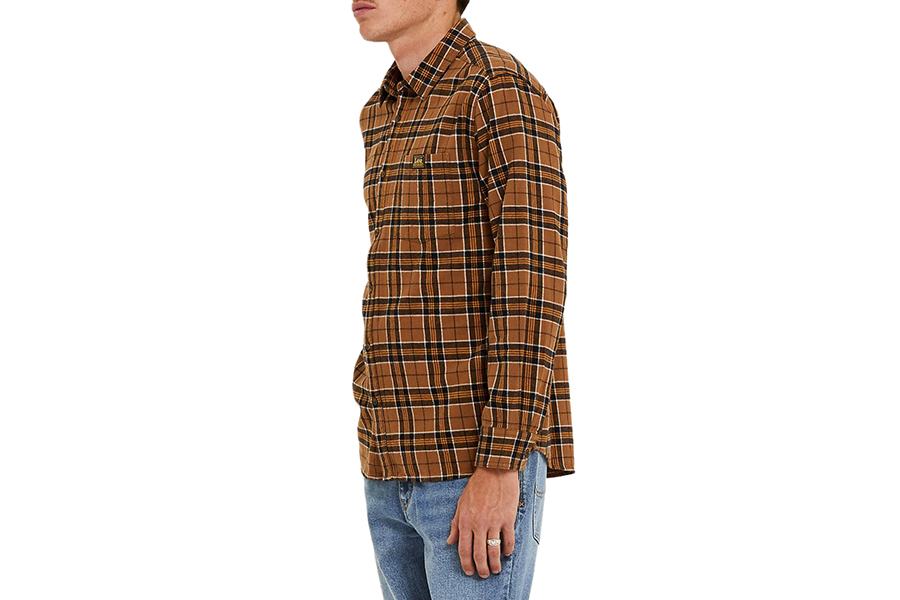 Lee Jeans Union Check Shirt
If you haven't noticed, button-ups are back, and the Lee Jeans Union Check Shirt brings all the '90s vibes you need. The check shirt is crafted in soft cotton yarn and has a regular fit. The shirt details include a Lee logo patch on the left chest pocket and a brown checked pattern. This workwear shirt is perfect for any occasion and suits the stylish man to a tee  – AU$99.95
Buy it here (AUS) Buy it here (US)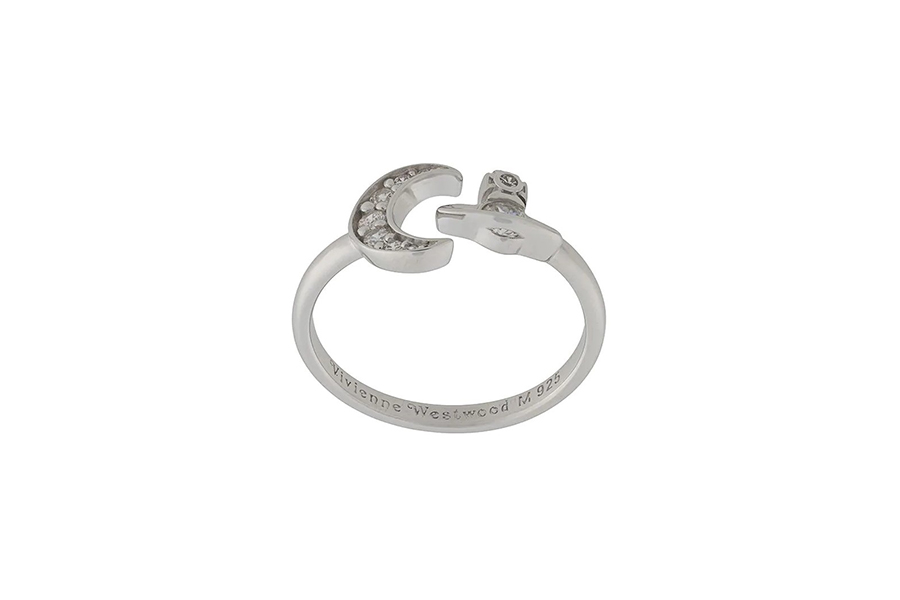 Vivienne Westwood Dorina ring
Vivienne Westwood made waves this year with the revival of micro-jewellery. The Dorina Ring is featured here in silver and offers an elegant and refined finish that Vivienne Westwood is renowned for. Like many other Westwood pieces, the ring highlights the sky and cosmos with a sophisticated allure – AU$350
Buy it here (AUS) Buy it here (US)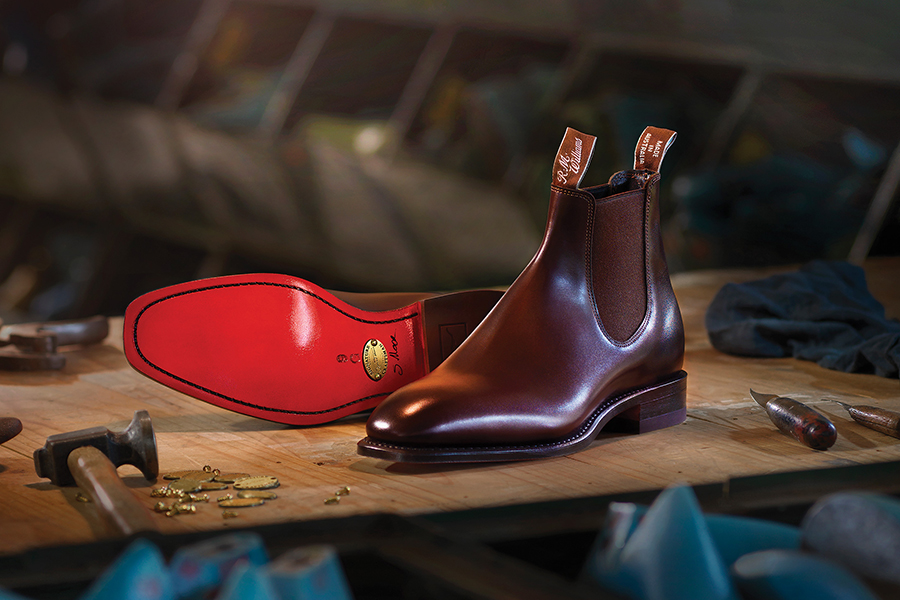 R.M. Williams Craftsman Leather Boots
The gift every man wants for Christmas. The craftsman is handcrafted in Adelaide and can be worn as a work boot or dress boot. Materials include a supple yearling leather outer and a rubber plain welt sole. The craftsmen are the ultimate pair of boots you can keep for a lifetime. A pair of RM's is like a good watch, your wardrobe isn't complete until you've got some – AU$654
Buy it here (AUS) Buy it here (US)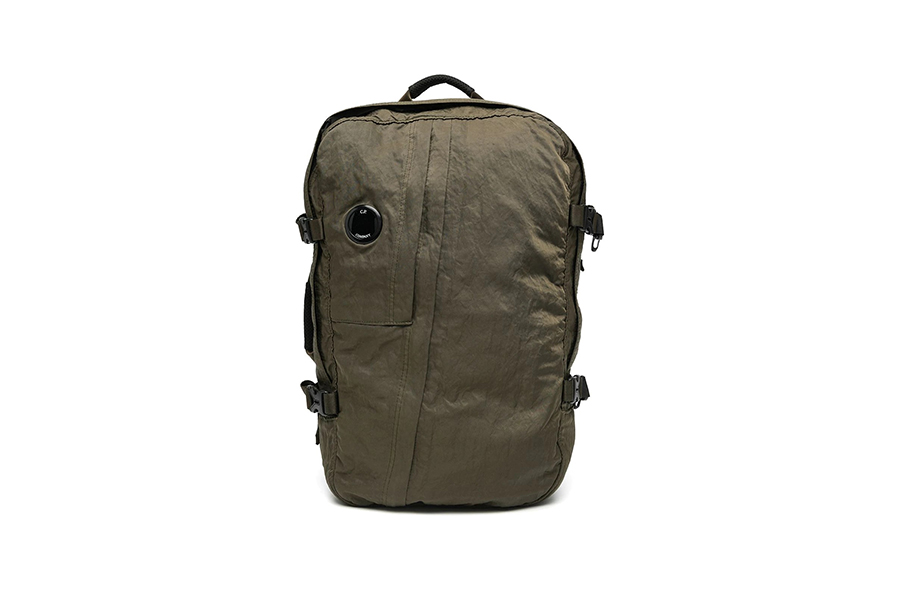 C.P. Company Logo Plaque Backpack
C.P. Company has been manufacturing some of the highest quality menswear since it was first founded in 1975. The brand has taken this quality approach to its bag collection with the addition of the Logo Plaque backpack. This backpack features a 100% polyimide construction and a classic C.P. Company logo on the back – AU$433/ $293
Buy it here (AUS) Buy it here (US)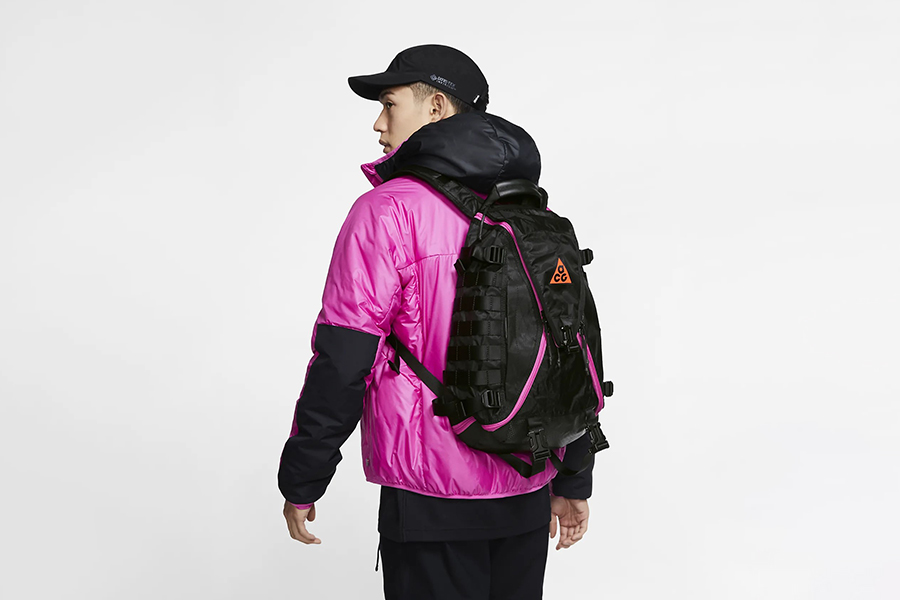 Nike ACG Responder Backpack
Nike ACG has made a triumphant comeback this year, dropping banger after banger. The responder backpack echoes the rest of the ACG range, combining design and technology like no other. The backpack features a black and pink highlight finish, foldable top, and ACG logo patch on the back – AU$352/ US$247
Buy it here (AUS) Buy it here (US)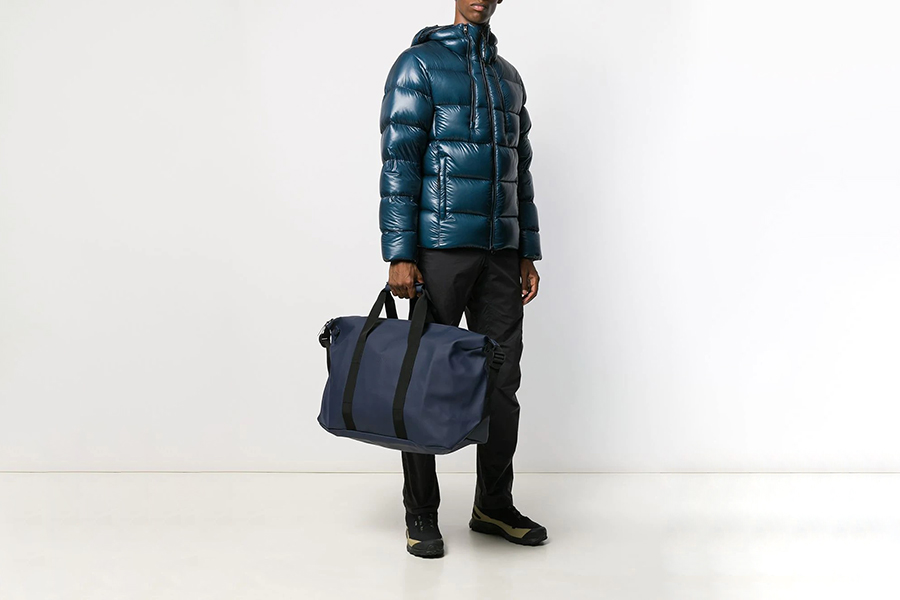 Rains Embossed Logo Holdall
Rains are renowned for their bags and outerwear pieces that feature clean lines and understated finishes. The embossed logo holdall features a front embossed logo stamp, round top handles, and zipped top to allow easy access to the internal compartments. This is the perfect everyday bag to take to the office or gym – AU$110/ US$76
Buy it here (AUS) Buy it here (US)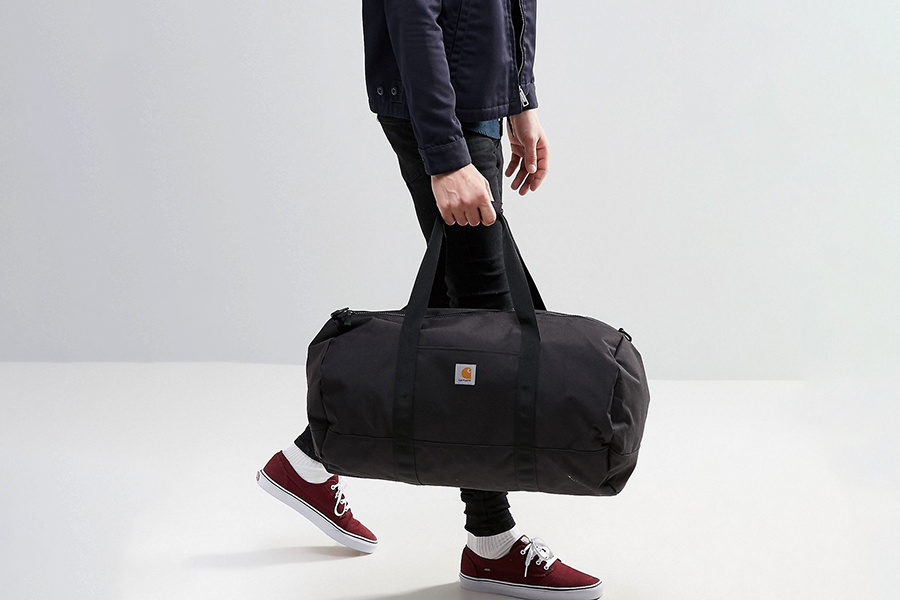 Carhartt WIP Wright Duffle Bag
The Carharrt Wright Duffle Bag is a great universal duffle bag that can be used for a multitude of different purposes. The bag is a great weekender, travel bag, and gym bag thanks to its quality construction. This duffle is constructed in a tough 11oz polyester duck canvas that is water-repellent. The Wright Duffle remains unlined so it can take a beating without looking thrashed, perfect for the stylish man – AU$149.95
Buy it here (AUS) Buy it here (US)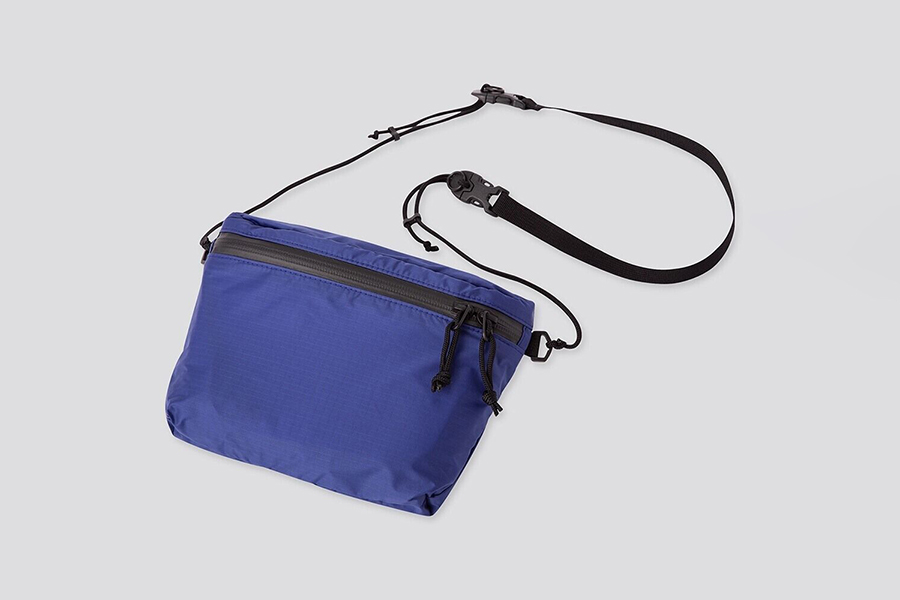 Uniqlo Lightweight Fanny Bag
Fanny bags are perfect for the man who always has his hands full. This interchangeable bag from Uniqlo can be used as a belt bag or a shoulder bag. Constructed from light and highly water-resistant ripstop nylon the bag is perfect for the active man. The fit is easily adjusted with a strap and the exterior pocket is perfect for quick access – AU$14.90
Buy it here (AUS) Buy it here (US)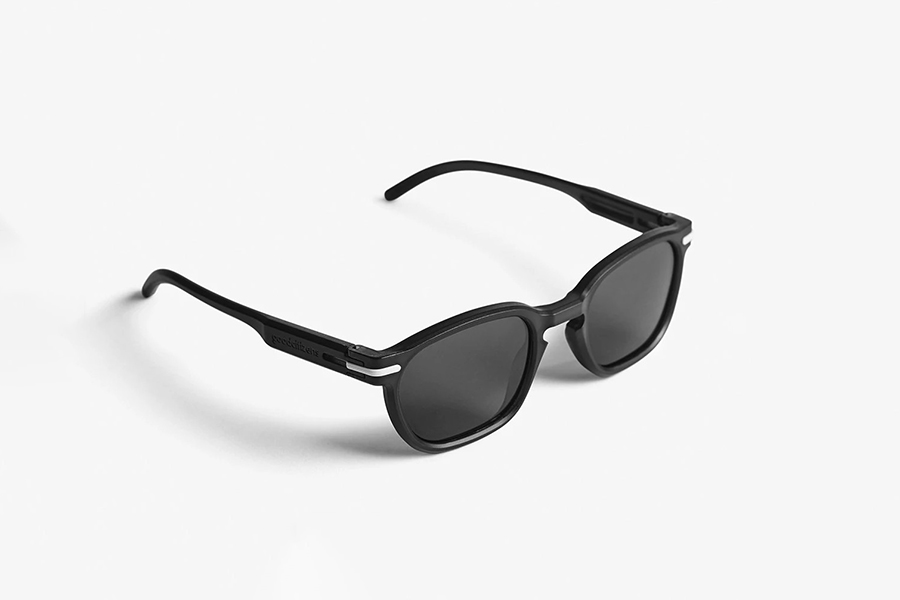 Good Citizens Recycled Sunglasses
The Palm Beach from Good Citizens is a great pair of sunglasses for the stylish and environmentally conscience citizen. The classic black wayfarer suits all citizens and the modular design means the glasses are both customisable and repairable. Good Citizen reinvents the sunglasses game by manufacturing these glasses from a discarded 600ml plastic bottle. Today, there's no reason not to opt into a recycled product, especially one that looks this good – AU$109
Buy it here (AUS) Buy it here (US)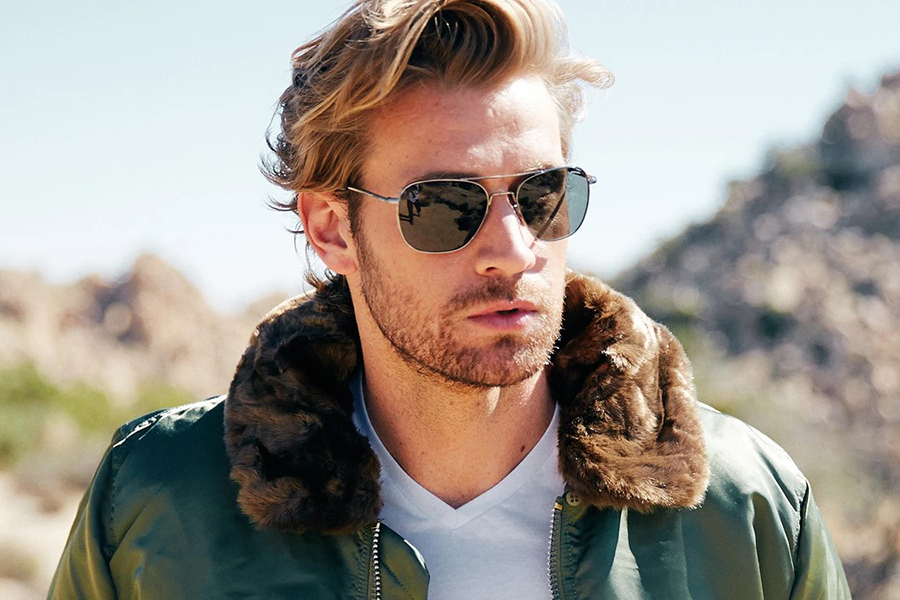 Randolph 23k Gold Aviator
From a company with a backbone in American heritage and tradition, the Aviator 23K Gold from Randolph builds on a timeless aviator design. These aviators will last through your travels with their genuine gold plated construction that offers unprecedented levels of style and class. These glasses offer American grey lenses that are tinted and non-polarised. The Aviators are guaranteed for life and the bayonet temples are specifically designed for comfort under headgear. Men and Women alike wear the Gold Aviator for an all-Around and modern style that your man is guaranteed to love – US$239
Buy it here (AUS) Buy it here (US)
More Christmas Gift Guides:
2020 Christmas Gift Guide – The Fitness Freak
2020 Christmas Gift Guide – For Your Pet(s)
2020 Christmas Gift Guide – The Foodie
View all of Man of Many's 2020 Christmas Gift Guides here