The Wind Up – Watch News #107
Another week has come and gone, and that means another round of our favourite watches of the past week in our regular series, The Wind Up. In this week's instalment, we have new releases from the likes of Tissot, H. Moser & Cie, Monta and Omega, just to name a few. So, as always, sit back and enjoy!
You'll also like:
The Wind Up – Watch News #106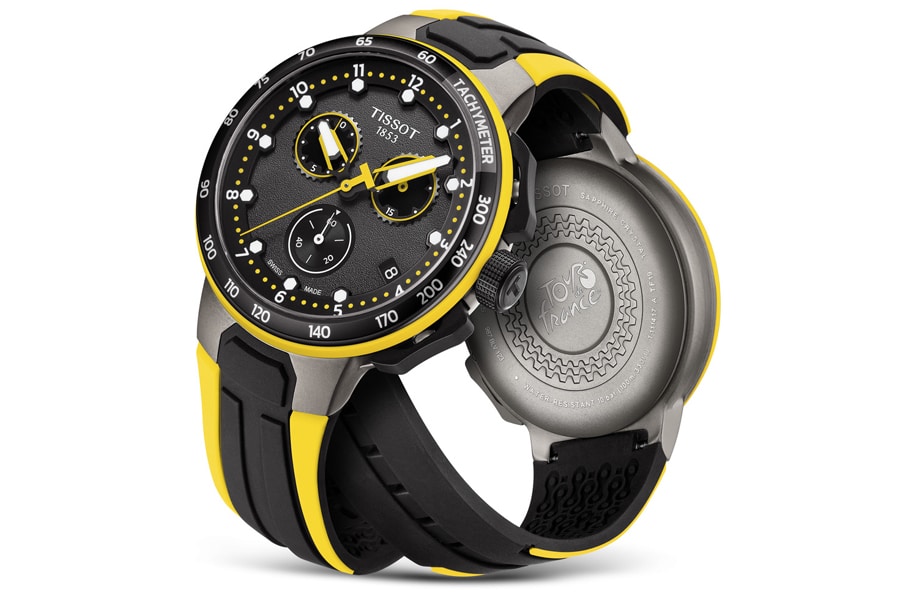 Tissot T-Race Cycling Chronograph
As the official watch and the official timekeeper of the Tour de France, Tissot celebrates that illustrious and highly coveted position by releasing the T-Race Cycling Chronograph. This black and yellow themed watch, inspired by the colours of the tour, draws a lot of its details from the racing bikes, too. For example, the fork of the bike is reflected in the lugs and hands. The pushers are inspired by brake levers. The tachymeter bezel is set on a silicone ring, representing the wheel. The cassette is reflected on the T-Race Cycling Chronograph's crown and caseback. And the back of the bracelet looks like the bike's chain. The T-Race Cycling Chronograph is a super sporty watch that looks as cool as it is.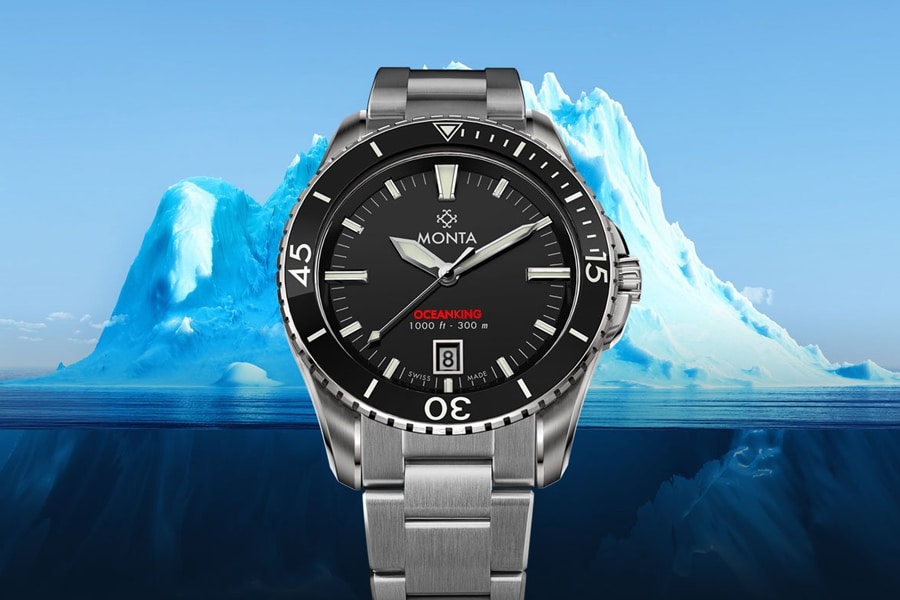 Monta Oceanking
Based in the US, Monta is a watchmaker that specialises in tool watch design inspired by watchmaking of the 50's and 60's. Monta's Oceanking, now in its second generation, is perhaps the brand's most identifiable watch. Combining a rugged aesthetic with a very utilitarian design, the Oceanking is well suited to the wear and tear from daily use. Functional in design and classical in appearance, the Oceanking is super versatile. Easy enough to dress up or down, and not that dissimilar to the spectrum-filling tenets of Rolex's Submariner, the Oceanking is one of those do-it-all kind of watches.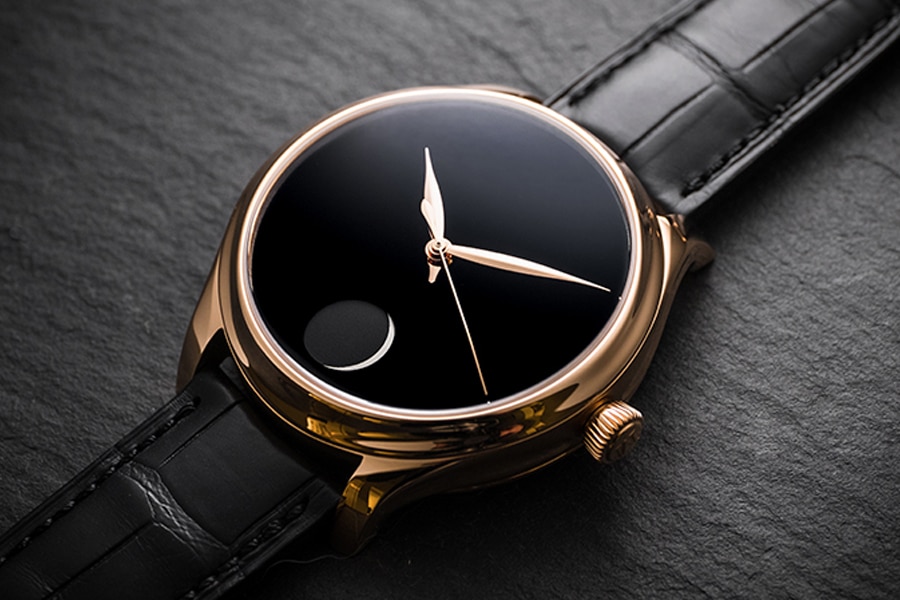 H. Moser & Cie Endeavour Perpetual Moon Concept Only Watch
Released as part of the Watches of Switzerland Launches Online Luxury Boutique contingent, H. Moser & Cie's charitable entry is the critically acclaimed and much adored Endeavour Perpetual Moon Concept. Clad in a red gold case and featuring H. Moser & Cie's infamous Vantablack dial, the Endeavour Perpetual Moon Concept is a beautiful expression of simplicity in the face of complexity. The Endeavour Perpetual Moon Concept features a super accurate moonphase system, along with a month indicator, all dial-side. Actually, the Endeavour Perpetual Moon Concept's moonphase is one of horology's most accurate, boasting an error rate of only one day every 1,027 years. Incredible.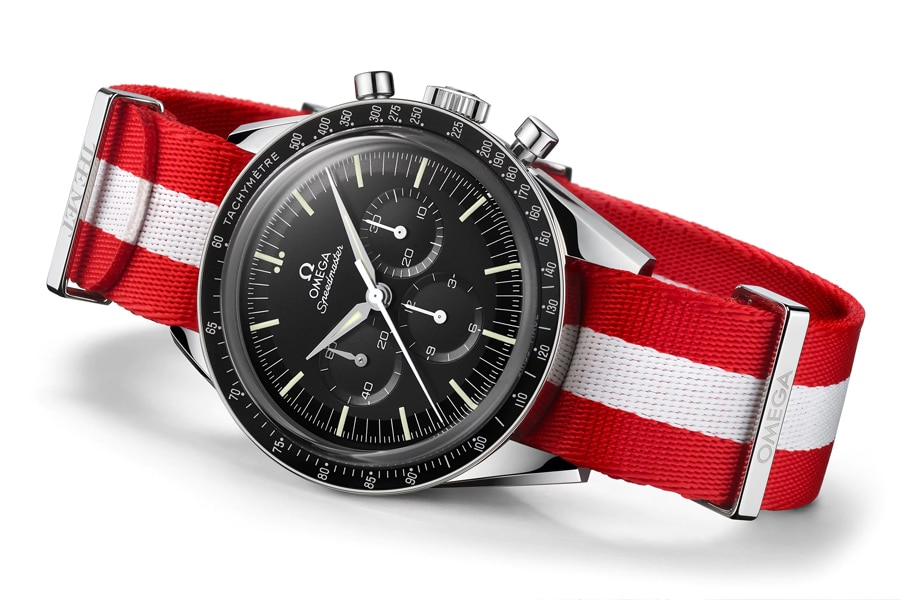 Omega Speedmaster 'First Omega In Space Met Edition'
Developed for the Metropolitan Museum of Art, Omega's Speedmaster 'First Omega In Space Met Edition' is an exclusive timepiece available in a limited run of 100 pieces and only sold at the Metropolitan Museum of Art. The main differentiating factor of the Speedmaster 'First Omega In Space Met Edition' is its strap. It features a red and white NATO strap with the Met logo engraved on the buckle, and it's also supplied with a brown leather strap with beige stitching. Worn by Walter Schirra during the 'Sigma 7' mission in 1962, the Speedmaster 'First Omega In Space Met Edition' represents a rich history of space travel, well and truly befitting its iconic status.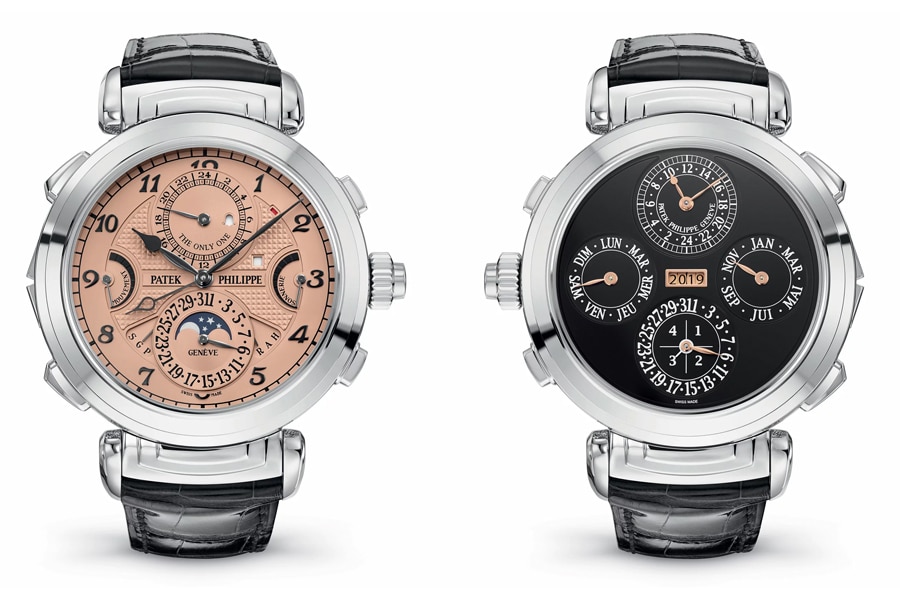 Patek Philippe Grandmaster Chime 6300A
Another release for this year's upcoming Only Watch auction, Patek Philippe's Grandmaster Chime 6300A is perhaps the charity auction's most complicated and most prestigious watch. Featuring a salmon dial in a stainless-steel case, the Grandmaster Chime 6300A features a drool-worthy, eye-popping, heart-stopping, lung-busting amount of complications. Yep — that many. There is a perpetual calendar, a moonphase, a day/night indicator, a grande sonnerie, a petite sonnerie, a minute repeater, a date repeater and an alarm, just for good measure. Pricing estimates put the Grandmaster Chime 6300A well over the $2 million USD mark. I'm going to go out on a limb and say that it's going to at least double that estimate.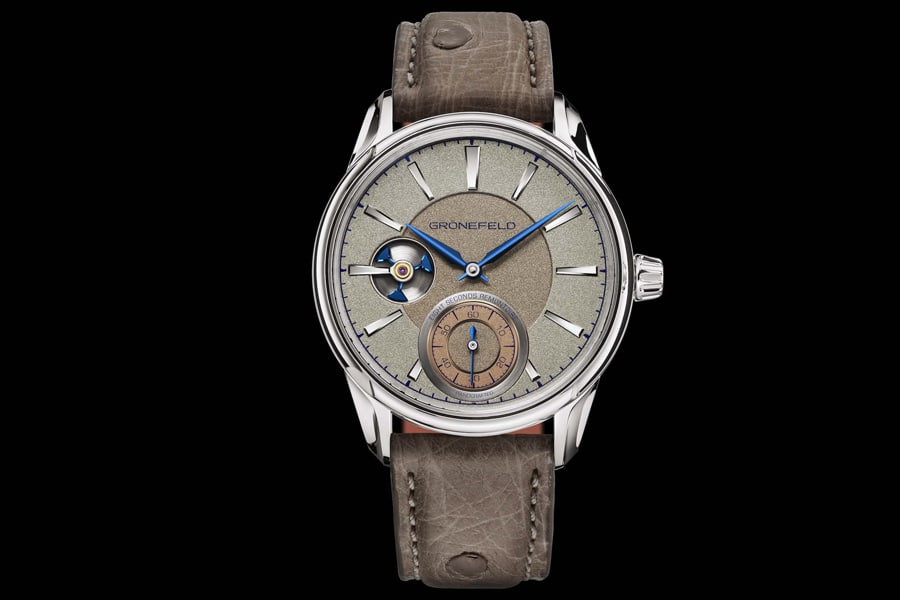 Gronefeld 1941 Remontoire
Gronefeld's submission to Only Watch 2019 is the fan-favourite 1941 Remontoire, this time featuring a gorgeous frosted silver dial in a variety of earthy-toned colours. Sitting in a beautifully polished stainless-steel case, the dial's coarseness is offset really well by the case's smooth surfaces. The 1941 Remontoire remains one of my favourite all-time watches, and this Only Watch version is definitely an incredible example of it. On the dial you also get to see the remontoire swishing away every 8-seconds. Turn the watch over and, in honesty, this is a movement that really sums up haute horlogerie.
If you enjoyed The Wind Up and would like to continue reading about watches, you can head on over to my blog, Haulogerie, where I delve a bit deeper into the wonderful world of horology.
You'll also like:
The Wind Up – Watch News #106
The Wind Up – Watch News #105
The Wind Up – Watch News #104