The Wind Up – Watch News #152 Pt. 2
Welcome to Part 2 of this week's Wind Up instalment. In the first part, we covered new releases from Cartier and Tag Heuer, showing off some of the finest new additions we've seen. In Part 2 we'll be covering pieces from HYT, Urwerk and Hublot. Enjoy gents!
You'll also like:
The Wind Up – Watch News #151

HYT FLOW
HYT is really at the forefront of pioneering contemporary watchmaking. We can't think of any other watchmaker that is doing what HYT is currently doing. Fluid mechanics, bellows, liquid-filled capillaries. HYT is the king of doing things differently. Not a watchmaker to rest on its laurels and continuously trying to reinvent the wheel, HYT has just dropped one of the coolest watches of 2020, the FLOW. The FLOW features an illuminated backdrop derived from a mechanical source with absolutely no electronics. The result is a modern masterpiece that provides a hint at the future direction of watchmaking.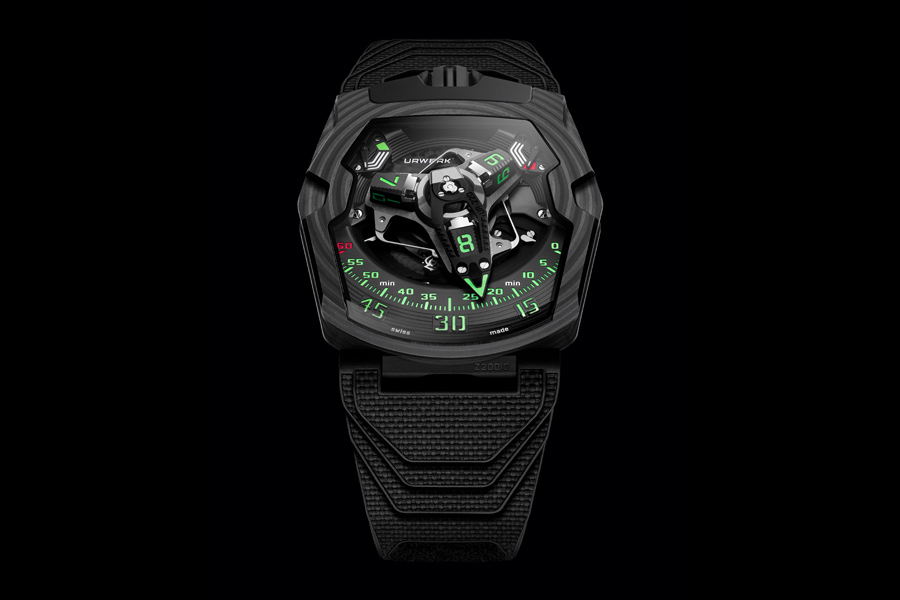 Urwerk UR-220 Falcon Project
New from Urwerk is the UR-220 Falcon Project. Clad in carbon and featuring the watchmaker's iconic satellite time-telling system, the UR-220 Falcon Project is quintessentially Urwerk, through and through. We love the highly contemporary, very futuristic look of the watch, paired with the modernistic approach to the satellite system which has been in use for many decades. Urwerk is a polarising watchmaker, but we feel that once you get your head around its obscure aesthetics and start to understand the thought processes involved then you'll fall down that deep rabbit hole of intrigue and infatuation like we did.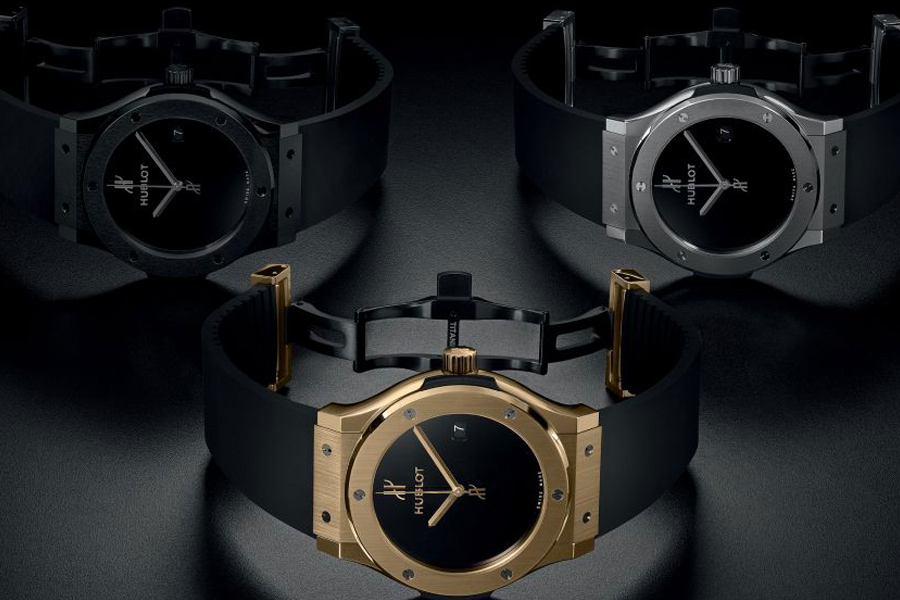 Hublot Celebrates its 40th Anniversary
Hublot has celebrated its 40th birthday by unveiling the Classic Fusion 40 Years Anniversary. Since its inception in 1980 and the introduction of a gold watch on a rubber strap, Hublot has been making waves within the industry with its avant-garde and modern approach to watchmaking. To celebrate its 40th anniversary, Hublot has reinvented its 1980 Classic Original into three distinct models: titanium, yellow gold and black ceramic. Each piece features a black lacquered and polished dial, faceted hands and an applique Hublot and H logo. And many happy returns!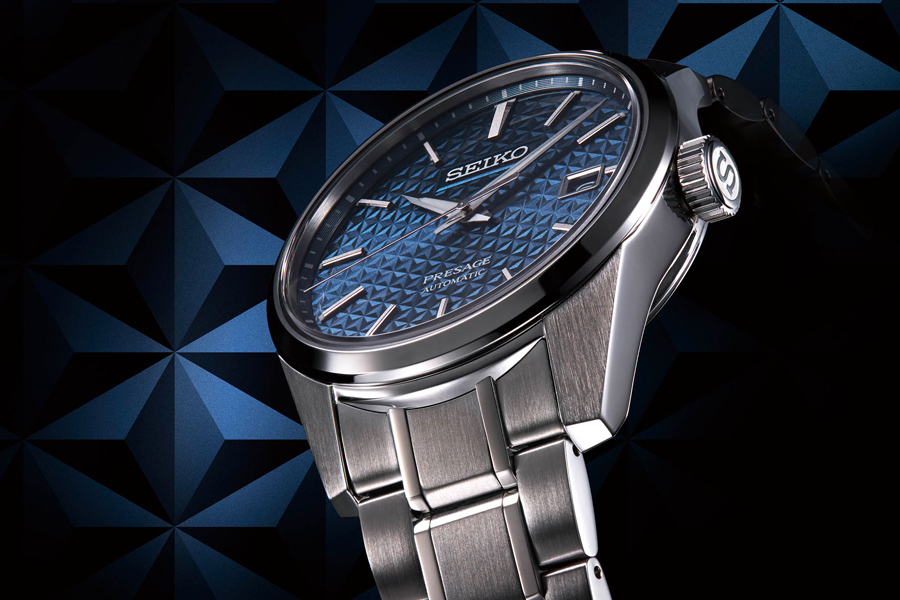 Seiko Launches Presage Cocktail Time & Sharp Edged Series
Seiko has just dropped two new series, the Presage Cocktail Time and the Sharp Edged series. The Presage Cocktail Time features a colourful dial reminiscent of a cocktail with bright and striking colours on an embossed pattern. It's available on a mesh bracelet or leather strap and is powered by a mechanical movement. The Sharp Edged series is the more classical model, portraying the central aspect of the Japanese sense of beauty in simplicity. It features a functional steel case and a dial that incorporates a Japanese Asanoha pattern, familiar in Japanese culture for its use in design for over a thousand years.

Bell & Ross BR 03-92 Diver Orange
The quintessential utilitarian piece, Bell & Ross' BR 03-92 Diver Orange carries with it the virtuous look of a typical Bell & Ross piece with a striking orange dial. Inspired by diver's watches of the 1970s, the BR 03-92 Diver Orange features Bell & Ross' iconic square case, bold looks and funky vibe. The BR 03-92 Diver Orange is limited to only 250 pieces available exclusively in Bell & Ross boutiques and via their E-boutique.
If you enjoyed The Wind Up and would like to continue reading about watches, you can head on over to my blog, Haulogerie, where I delve a bit deeper into the wonderful world of horology.
You'll also like:
The Wind Up – Watch News #151
The Wind Up – Watch News #150
The Wind Up – Watch News #149