The Wind Up – Watch News #52
In this instalment of our regular watch series, The Wind Up, we take a look at a celebratory timepiece from TAG Heuer, a super contemporary beauty from Girard-Perregaux and a winning piece from the kings of haute horlogerie, Greubel Forsey. So as always, sit back, relax and enjoy!
---
You may also like:
The Wind Up – Watch News #51
The Wind Up – Watch News #50
The Wind Up – Watch News #49
---

Girard-Perregaux Laureato Ceramic
Girard-Perregaux's controversial Laureato is back, and this time in a super appealing ceramic package. This is a brilliant timepiece that has just gotten a hell of a lot better. The revelation of the Laureato is that it steps into the market dominated by the Royal Oak, the Nautilus and the Overseas, and like a breath of fresh air, it's given the consumer so much buying power. The ceramic version holds its own as a very chic, very modern timepiece that has charisma and presence, but at the same time is quite unassuming. There is very little more for me to say, apart from expressing just how excited I am to see what GP will bring out next. Deep, dark and ominous, the Laureato Ceramic is just what GP needs to bring them into the 21st century.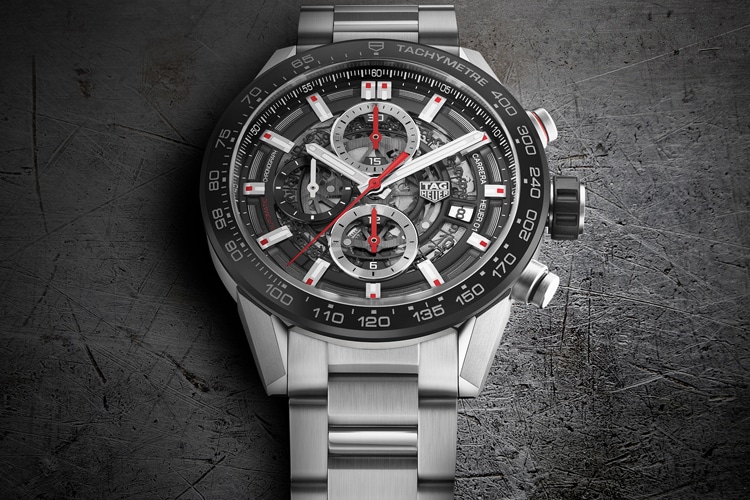 TAG Heuer 01
TAG seems to be reinventing themselves on a daily basis, and the advent of the Heuer 01 really brings to light just how far they've come. Skeletonisation, dark colours and sleek looks are in, and TAG has done extremely well to capitalise on this trend. The Heuer 01 is a revelatory timepiece that really pays tribute to TAG's truest form: wearable and affordable Swiss watches. These are very well made, and while TAG may have somewhat lost their "oomph" from way back in their hey-day, the Heuer 01 is a prime example of why you need to pay them more attention. The Heuer 01 is under $7,000 on either a steel bracelet or a rubber strap, with either option adding a plethora of reasons why you should head on down to your TAG boutique and put a deposit down.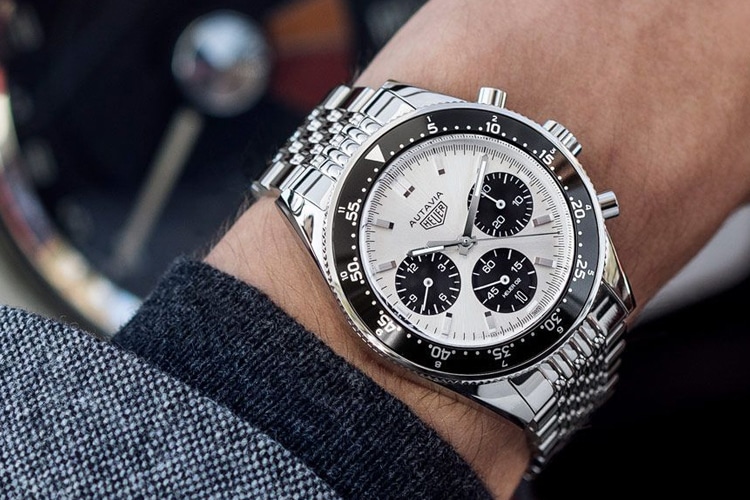 TAG Heuer Jack Heuer Special Edition
To celebrate the 85th birthday of Jack Heuer, TAG Heuer are launching a limited edition of the infamous Autavia. I've always admired the Autavia's aesthetic. It has a very clean, very simple design that just seems to work. The unique bracelet, riveted bezel, and panda-oriented dial all look superb. The contrast between the monochromatic style of the case and dial and the black bezel and chronograph sub-dials work fantastically. The Autavia is an affectionate, almost playful timepiece whose characteristics sit on the edge of vintage and contemporary. Like the Heuer 01, the Autavia is an ode to just how diversely capable TAG Heuer are in the modern watch market.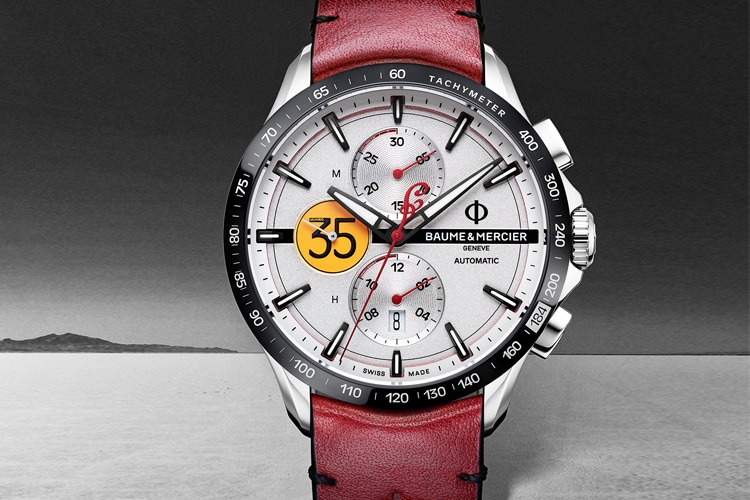 Baume et Mercier Clifton Club Burt Munro Tribute Limited Edition
I really enjoy Baume et Mercier. Their 187-year old atelier is full of creativity and quirky designs, but the consistent element about them is their sound attention to detail. Every single piece they manufacture is of the utmost quality, and for a manufacturer sitting in the more economically accessible segment of the watchmaking market, that in itself is a feat to applaud. Here is their latest piece, the Clifton Club Burt Munro Tribute Limited Edition, made in celebration of the collaboration with the Indian Motorcycle Company and honouring racing legend Burt Munro. This is a very colourful, very playful and very well put together timepiece that combines the nostalgia of motorbike racing in the 1920s with contemporary watchmaking technologies. I know who this will appeal to, and I know Baume et Mercier has hit the nail right on its head with it.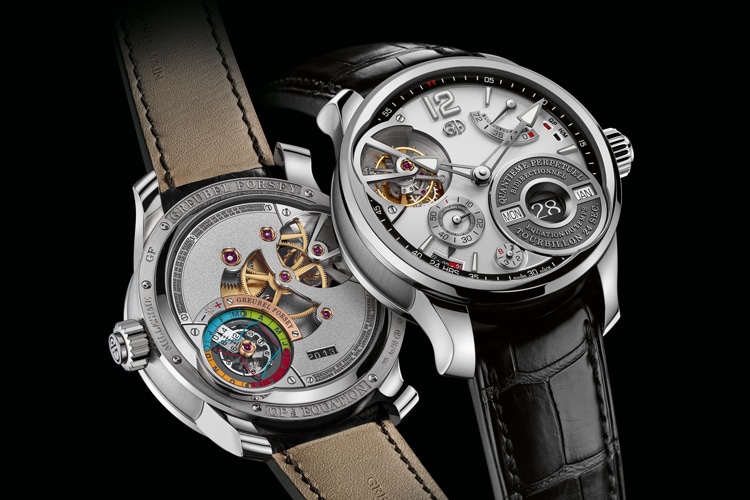 Greubel Forsey QP à Équation
If you haven't heard of Greubel Forsey, let me give you a quick little rundown on what they bring to the proverbial table. Despite their somewhat unappealing name, Greubel Forsey produces the best watches in the world, period. Daring designs, incredible mechanisms and finishing like you wouldn't believe. The QP à Équation is just one of their many maddeningly stunning pieces, but this one is special in that it was awarded the very prestigious 'Calendar Watch Prize' by the Jury of the Grand Prix d'Horlogerie de Genève. As if it needed it though. Seriously, this is an incredible watch. I could go on ad nauseam about how well it's been finishing. Or about its crazy mechanics. Or about its eye-watering price. But instead, I'm going to let the picture do all the talking. Find a single fault in it. I dare you.
If you enjoyed The Wind Up and would like to continue reading about watches, you can head on over to my blog, Haulogerie, where I delve a bit deeper into the wonderful world of watches.
Have you subscribed to Man of Many? You can also follow us on Facebook, Twitter, Instagram, and YouTube.
---
You may also like:
The Wind Up – Watch News #51
The Wind Up – Watch News #50
The Wind Up – Watch News #49
---