Will Daniel Ricciardo Race for McLaren in 2023? Latest on the Aussie F1 Driver
Watching fellow Aussie Daniel Ricciardo go through this McLaren seat saga is nothing short of heart-breaking.
The Formula 1 is in the middle of its season break, but it only feels like yesterday we were up watching Danny Ric do what he could to break into Q2 of qualifying in what is a rather underwhelming car. Fast forward a few weeks and Ricciardo's future in papaya is dubious, to say the least. Frankly, the only thing that could make matters worse is Aussie Oscar Piastri kicking him out of his seat at McLaren… and yet, here we are. We've rounded up all the latest news regarding 33-year-old Daniel Ricciardo's status for the 2023 season below, explaining the whole McLaren saga as it all played out and answering questions on who he'll be driving for in 2023.
Related: These are the highest pair F1 drivers for 2022, where does Daniel sit?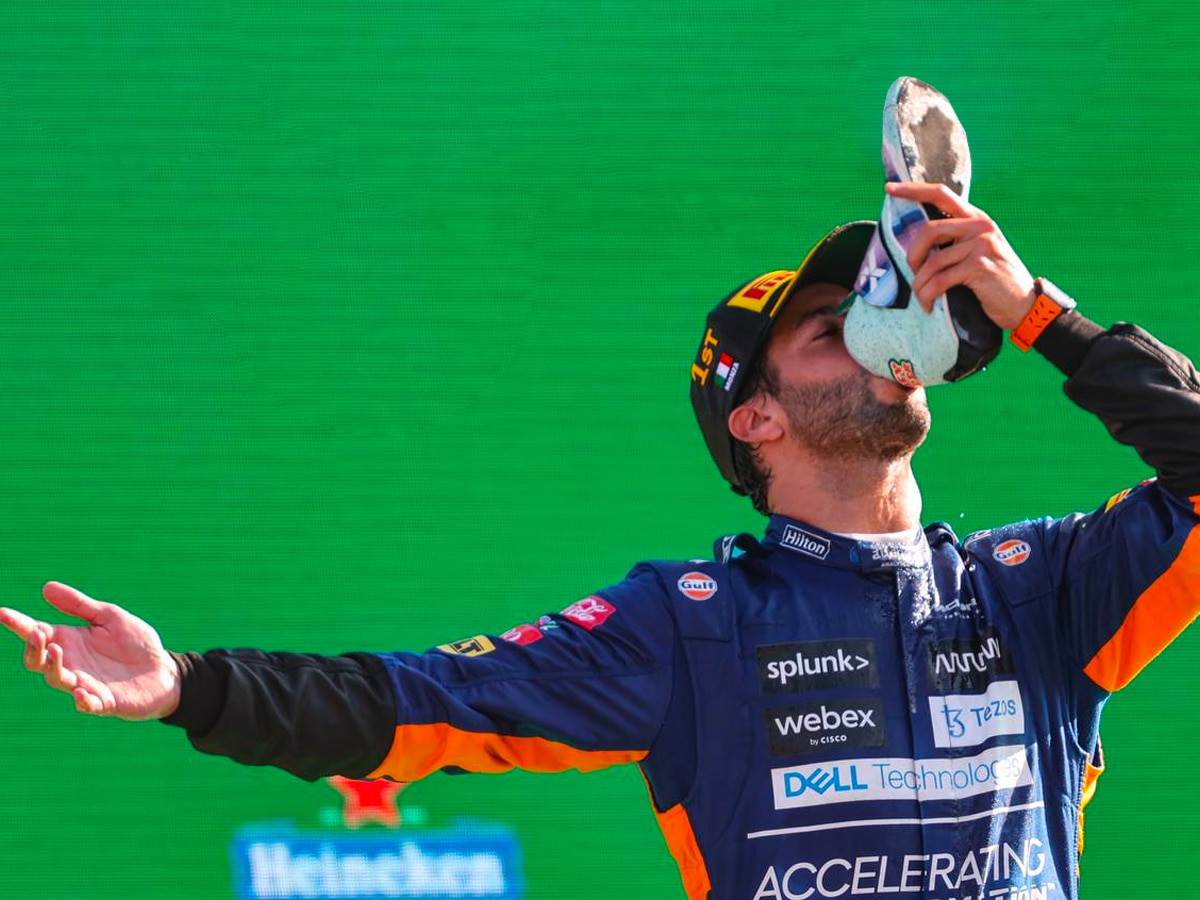 Is Daniel Ricciardo Leaving McLaren?
To explain the Daniel Ricciardo McLaren saga we have to spell it out in an order of events, see below.
The Piastri Saga
It all kicked off less than a week into the Formula 1 mid-season break when Aussie reserve driver Oscar Piastri caused a fuss after his current team, Alpine, announced he would be taking Fernando Alonso's seat for 2023. Piastri, who won back-to-back F2 and F3 championships, is on course to secure a seat on the grid for 2023 but made it clear Alpine would not be the team, immediately firing back in a post of his own.
"I understand that, without my agreement, Alpine F1 has put out a press release late this afternoon that I am driving for them next year… This is wrong and I have not signed a contract with Alpine for 2023. I will not be driving for Alpine next year," said Piastri.
That didn't sit well with Alpine boss Otmar Szafnauer who told his side of the story in Spanish publication El Confidencial.
"I expected more loyalty from Oscar than he is showing… I started in 1989 in Formula 1 and I've never seen anything like this. And it's not about Formula 1, it's about integrity as a human being. It could happen in ice hockey or soccer, it doesn't matter. But you don't do that. He signed a piece of paper, a document, saying he would do something different," the Alpine team principal told Spanish publication El Confidencial.
Many publications were quick to report that the Piastri to McLaren deal was done and that a 'driver swap' was imminent and would see Ricciardo return to Alpine. As it turns out, it's not that simple.
Related: A Life-Sized LEGO McLaren F1 Car Just Rolled Into the Australian GP.
The Instagram Post
In the midst of the Oscar Piastri drama, Daniel took to Instagram to say hello.
Is This Just 'Drive to Survive' Drama?
We'll put our tinfoil hat on for a second because what's an F1 season without a little spin for Drive to Survive? While we're dealing with very real scenarios in both Oscar Piastri and Daniel Ricciardo, when three of the biggest storylines in F1 2022 come together like this you start to ask questions. In one series of events we have borderline answers to three major questions "Where will Piastri land," "Will Daniel Ricciardo have a driver's seat in 2023?" and "Will Vettel retire," You seriously cannot write this stuff… and the way the situation has played out has been nothing short of outstanding television.
Let's not forget when Mercedes-Benz chief Toto Wolff once said "They create a spin to the narrative, they put scenes together that didn't happen… They faked a few rivalries which don't really exist, so I decided to not be a part of it and did not give any more interviews after that because then there is nothing you can show."
Fernando Alonso is most likely sitting in a corner of Lake Como having a laugh at all of this, but we'll let you be the judge.
Related: Netflix Confirms 'Drive to Survive' Season 4 Release Date.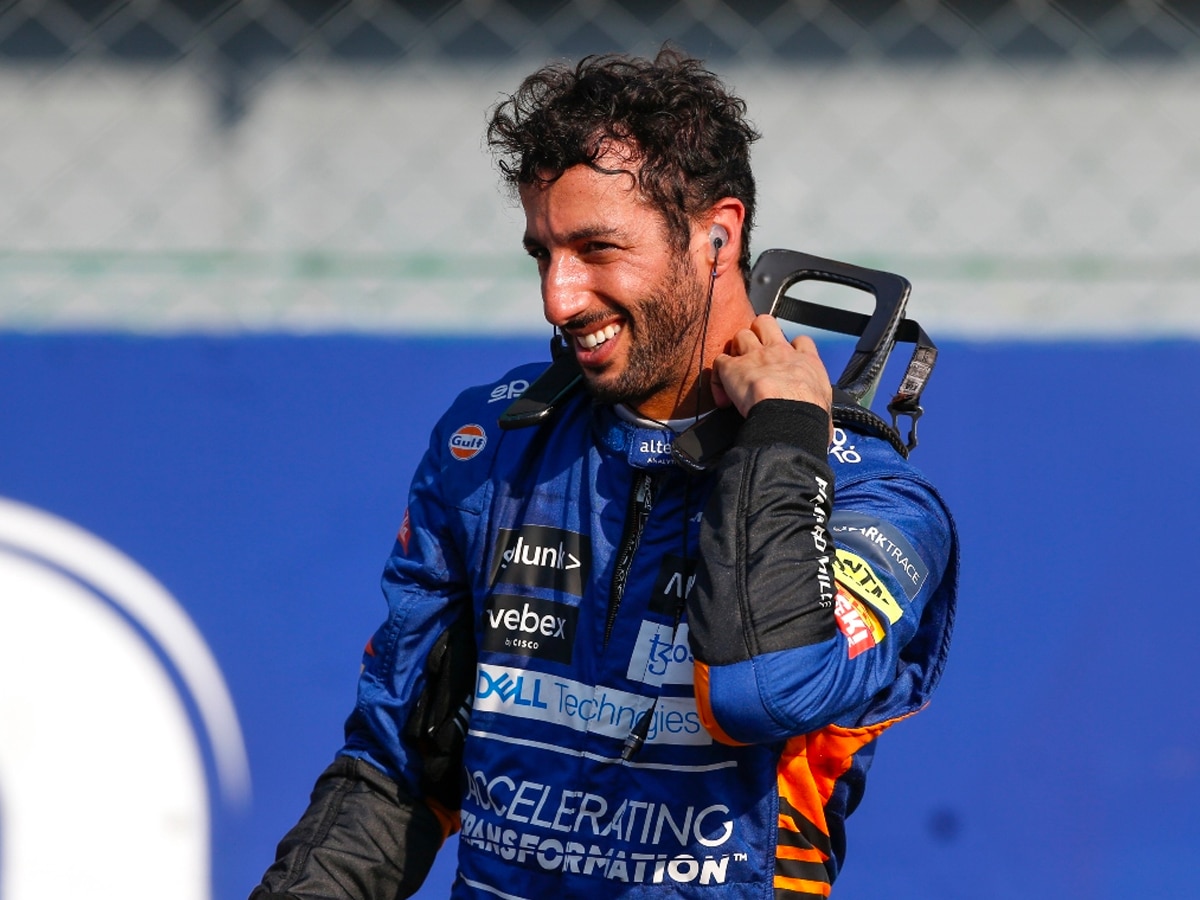 Where Will Daniel Ricciardo Be Driving in 2023?
Will He Be Racing for McLaren?
We're not game enough to call the end to Daniel Ricciardo's McLaren tenure as he's still under contract until the end of 2023, but Autosport understands the Aussie's career in Papaya is over. The publication reports that Ricciardo has "no interest in moving sideways into the team's Formula E programme, and is determined to find another seat in F1."
It's also worth mentioning here that McLaren team principal Andreas Seidl is close to Piastri's manager Mark Webber as the two worked closely together at Porsche in the World Endurance Championship.
Another point of contention is simply if Piastri can legally sign with McLaren. Alpine boss Otmar Szafnauer certainly doesn't think so. In a statement, he stated that he's willing to bring the Oscar Piastri contract to the high court once F1's August break ends, telling Reuters "Going to the high court is over 90% certain that's what we'll do… If the CRB says 'your licence is only valid at Alpine', and then he says 'that's great but I'm never driving for them, I'll just sit out a year', then you've got to go to the high court for compensation," said Szafnauer.
That leads to the question below, will Alpine and McLaren eventually come to an agreement that sees Danny Ric return?
Will He Be Racing for Alpine?
With Alonso taking Sebastian Vettel's seat at Aston Martin, Alpine has an open slot (no Piastri). Many have picked the landing spot for Piastri as McLaren, where he would kick Dan out. There's a scenario at play where we might see Ricciardo take Piastri's shadow seat at Alpine in a sudden return.
The Alpine boss didn't rule that scenario out stating to Autosport, "I mean, if you look at Fernando, for example, he comes and goes, and I think that happens to other drivers too… And I don't think that's an issue at all. I think what we need to focus on is the plans that we have for the next 89-88 races… We've got to make sure that we complement that plan with the best driver that we can, and there are some options out there for us… And we put the best driver in next to Esteban so that we can move forward towards what we've been planning."
He went on to say that Ricciardo was a "good recommendation." If an announcement of Piastri to McLaren did happen, then a subsequent announcement of Ricciardo to Alpine would likely follow.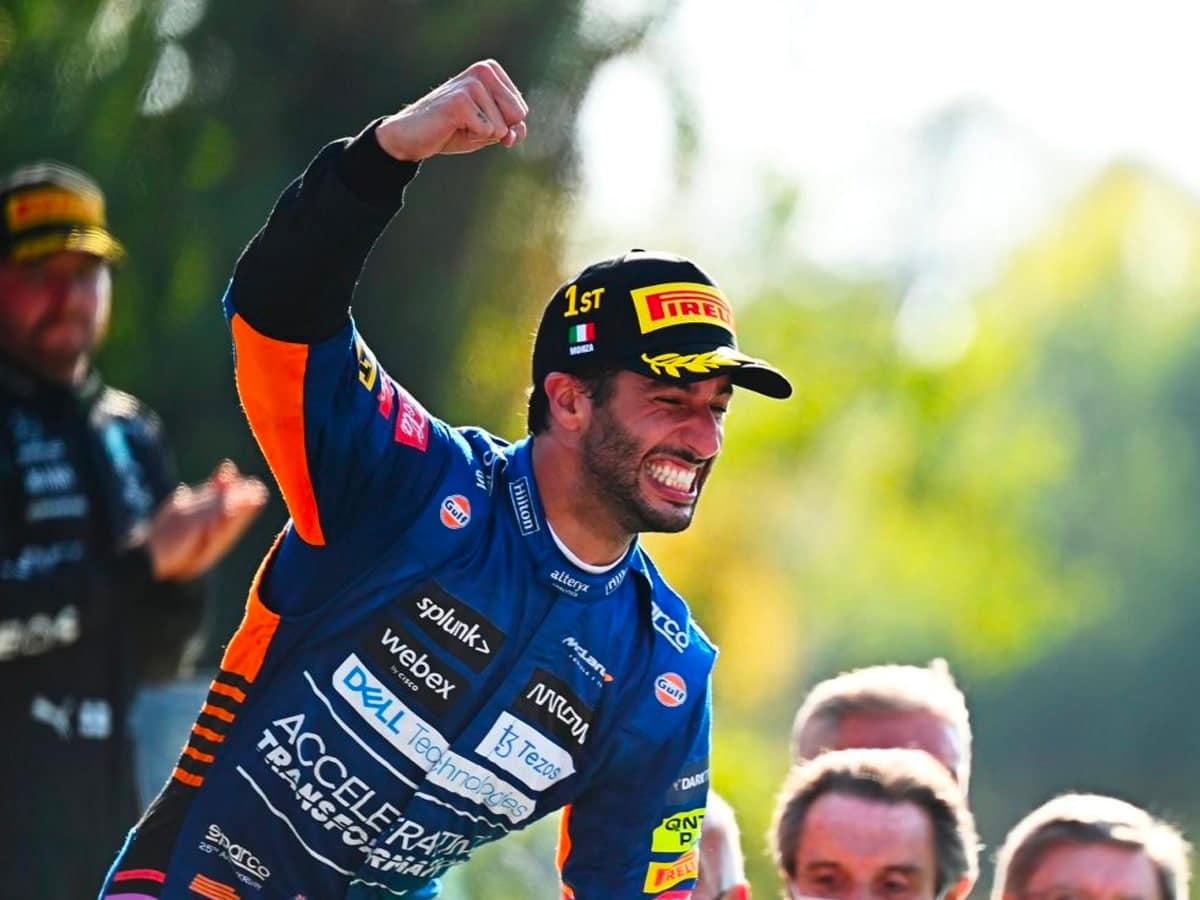 Is Daniel Ricciardo Retiring?
In a Twitter post from July 13, 2022, Daniel Ricciardo expressed his commitment to the McLaren team.
"There have been a lot of rumours around my future in Formula 1, but I want you to hear it from me. I am committed to McLaren until the end of next year and am not walking away from the sport. Appreciate it hasn't always been easy, but who wants easy? I'm working my ass off with the team to make improvements and get the car right and back to the front where it belongs. I still want this more than ever."
Daniel Ricciardo Payout Rumours
It's safe to say that Daniel Ricciardo is not retiring, but if he was to leave, the F1 star would be walking away with a hefty sum of money. According to Speedcafe, the 33-year-old driver has asked for a whopping USD$21 million payout from McLaren for the early termination of his contract. By all accounts, Ricciardo is the only party that has the power to break the contract, which expires at the end of 2023. Additionally, Speedcafe reported that if the Aussie was to secure a seat at another team next season, any salary he receives would see the same amount refunded to McLaren. Should this be the case, the early payout would pave the way for McLaren for sign Piastri, giving the Alpine driver the keys to the papaya castle.
"It's believed Alpine does not hold a valid 'Formula 1' contract, explaining why McLaren was able to lodge it with the Contract Recognition Board without conflict," Speedcafe wrote. "That further suggests that any contract in place with Piastri, likely, therefore, to be with the Alpine Academy, could be pursued through the (presumably French) civil legal system, a point Team Principal Otmar Szafnauer has suggested he would likely explore."
With figures circulating as high as USD$15 million for Piastri's signature, coupled with the payout to Ricciardo, the change-up could set McLaren back over USD$30 million. Sure, the figures are yet to be substantiated and Ricciardo has remained tight-lipped about his future at the F1 team, but you can't help but think you could snag a fair few shoeys with that amount.
You'll also like:
Porsche and Audi Drop a Formula 1 Bombshell
Porsche F1 Partnership Revealed With Red Bull Buy-In Plans.
Sir Lewis Hamilton: F1 Legend Knighted Days After Championship Heartbreak