If your nearest and dearest are avid entertainers, what better Christmas gift is there than something to help inspire their entertaining endeavours? Here are our favourite Christmas gift ideas for the entertainer.
You'll also like:
2021 Christmas Gift Guide – The BoozeHound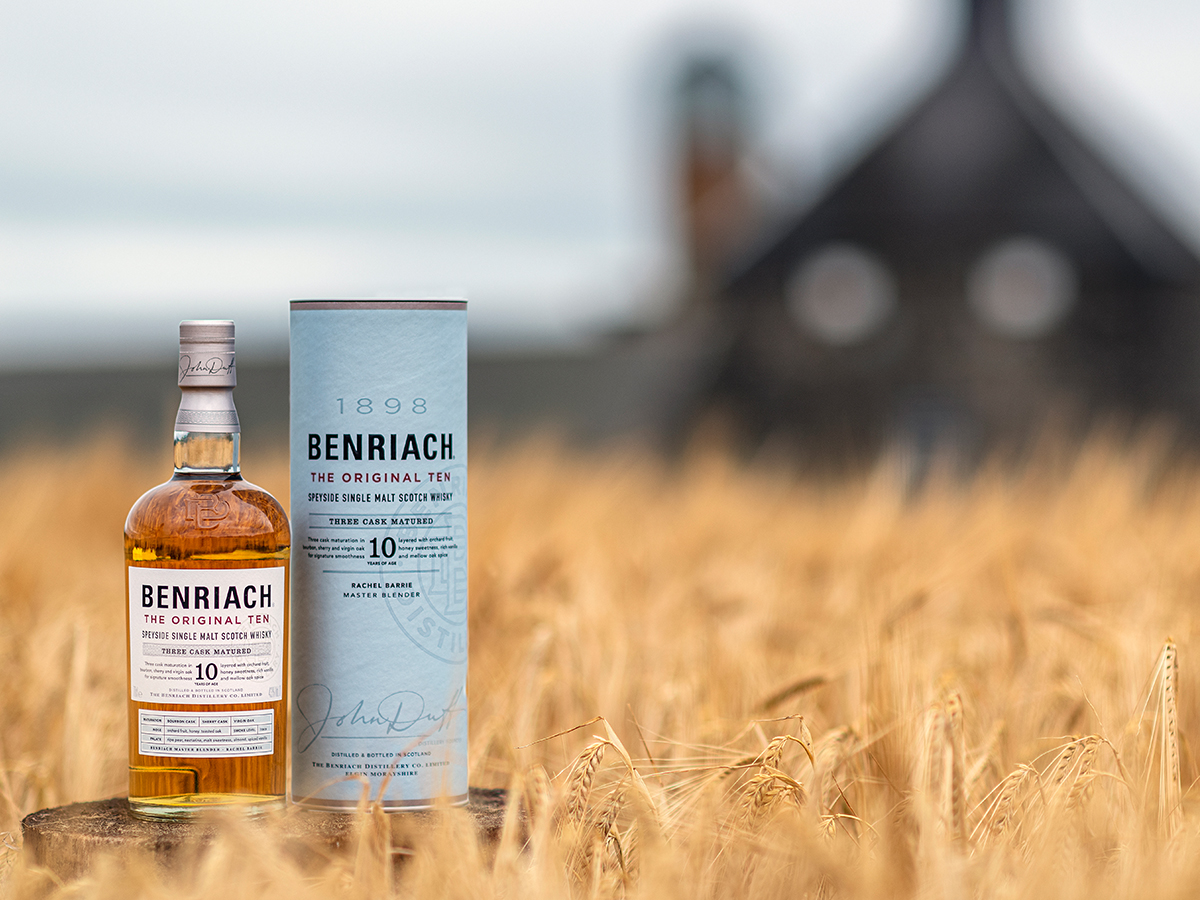 Benriach The Original Ten Single Malt
In partnership with Brown Forman
Speyside-based distillery Benriach first launched in 1898 and has defied extinction on more than one occasion. Now stronger than ever before, they continue to forge ahead without losing sight of their historic methods and innovations. They recently reimagined their core range of signature expressions and the results are predictably fantastic. For the Scotch-lover in your life, The Original Ten Single Malt is a certifiable classic and one that delivers no shortage of pleasant surprises.
Cultivating The Original Ten's unique character involves triple-cask maturation in bourbon barrels, sherry casks, and virgin oak casks. The respective juices are then seamlessly married to create a spirit that's as silky smooth as it is complex. A nose of orchard fruit, honey, and toasted oak is followed by a similarly fruity taste, which layers in notes of sweet malt before trailing out on waves of almond and spiced vanilla.
Why are you still here? Go pick up a bottle for a friend or loved one and make sure they pour you a dram or two. You'll be glad they did. – AU$85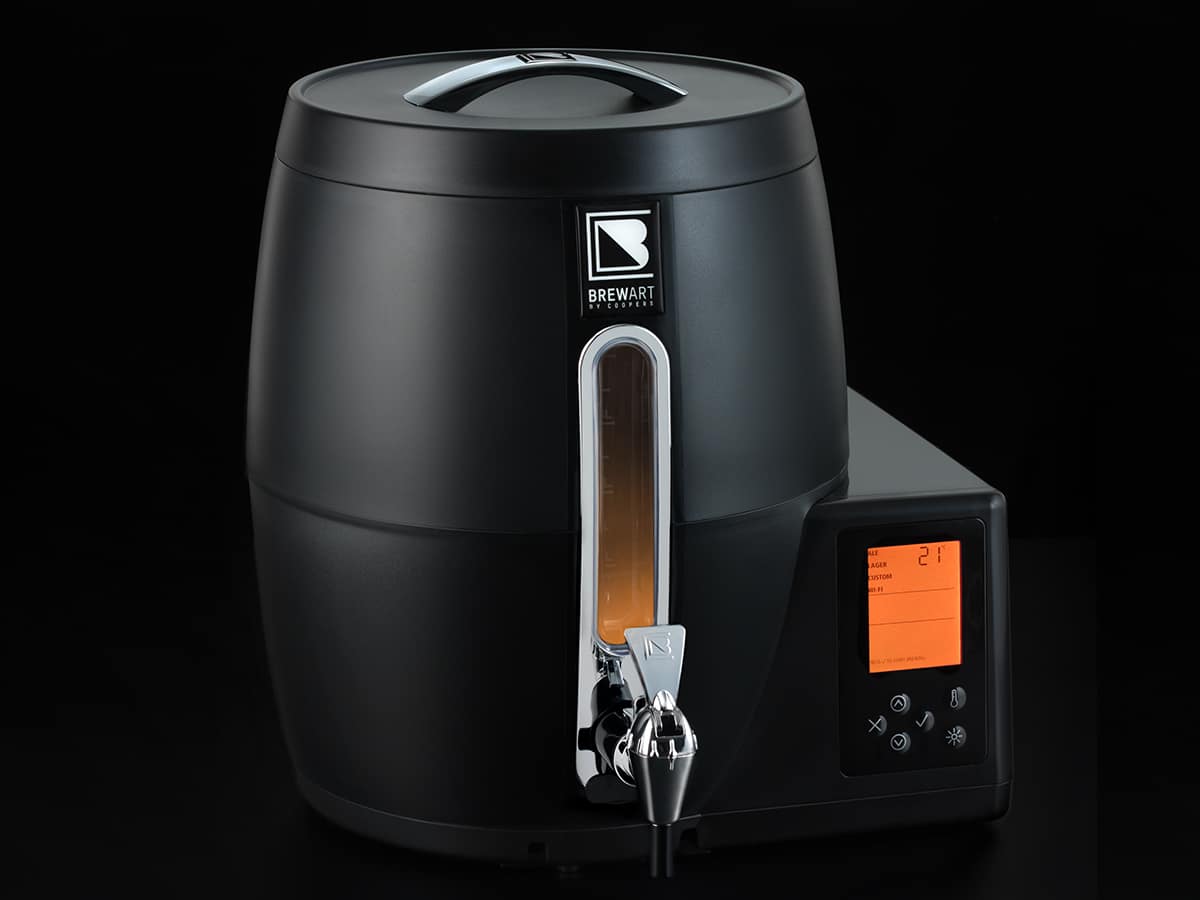 BrewArt BeerDroid

The old adage suggests the best gift is the one you make yourself, but some DIY options are better left to the professionals. Until we stumbled on the BeerDroid from BrewArt, we would have put beer brewing in that category. Pumping out pub quality beer at the push of a button, this system allows users to monitor and control their brews all from a smartphone. The marvels of modern technology, hey?
Described as a fully automated personal brewer, the BeerDroid makes for the tinkerer's dream. While the BrewPints range lets users replicate some of the world's best beers, from golden pilsners or hop filled IPAs, they can effortlessly customise their creation at will. Add elements, enhancers, dry hops and yeast to make something truly unique – you can even add your own ingredients. Best of all, the BrewArt BrewFlo (that's BrewArt's Kegging system) dispenses 5L strengthened PET kegs, without the need for CO2 and with the addition of disposable keg liners and beer lines, cleaning is simple as. Now all you need is someone to drink with. Wonder if they make a MateDroid?
Due to the huge demand BeerDroid has recently sold out, pre-order now and secure yours.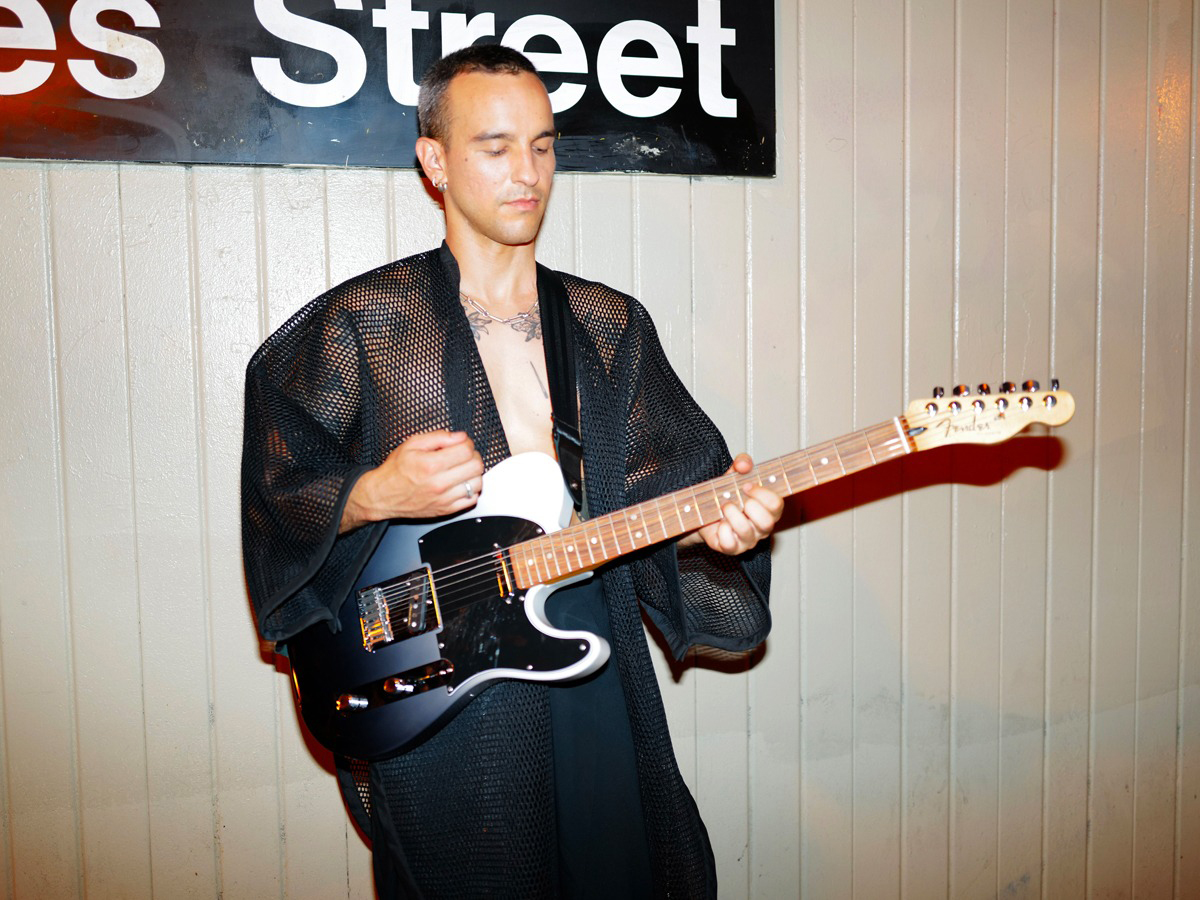 Fender Player Plus Telecaster Guitar
Iconic style and exceptional performance collide on the Fender Player Plus Telecaster Guitar. Between its advanced technology, ergonomic design, and signature finish, this classic instrument offers love at first play. Thanks to Player Plus Noiseless pickups, you can expect clear and balanced playback across every range, whilst a handy push-pull switch on the tone control engages both pickups in wired series, increasing output and body.
Equipped with a "C" Player Plus Tele neck along with smooth-rolled edges, this guitar will have you feeling like you've owned it for years from the very first moment you try it on for size. Then we have its 12" radius fingerboard and 22 medium jumbo frets, which deliver similar levels of seamless operation. Speaking of seamlessness, a modern 6-saddle Tele bridge with block steel saddles makes tuning and string changes a breeze. Of course, you knew this guitar was a cut above as soon as you saw the name Fender. – AU$1999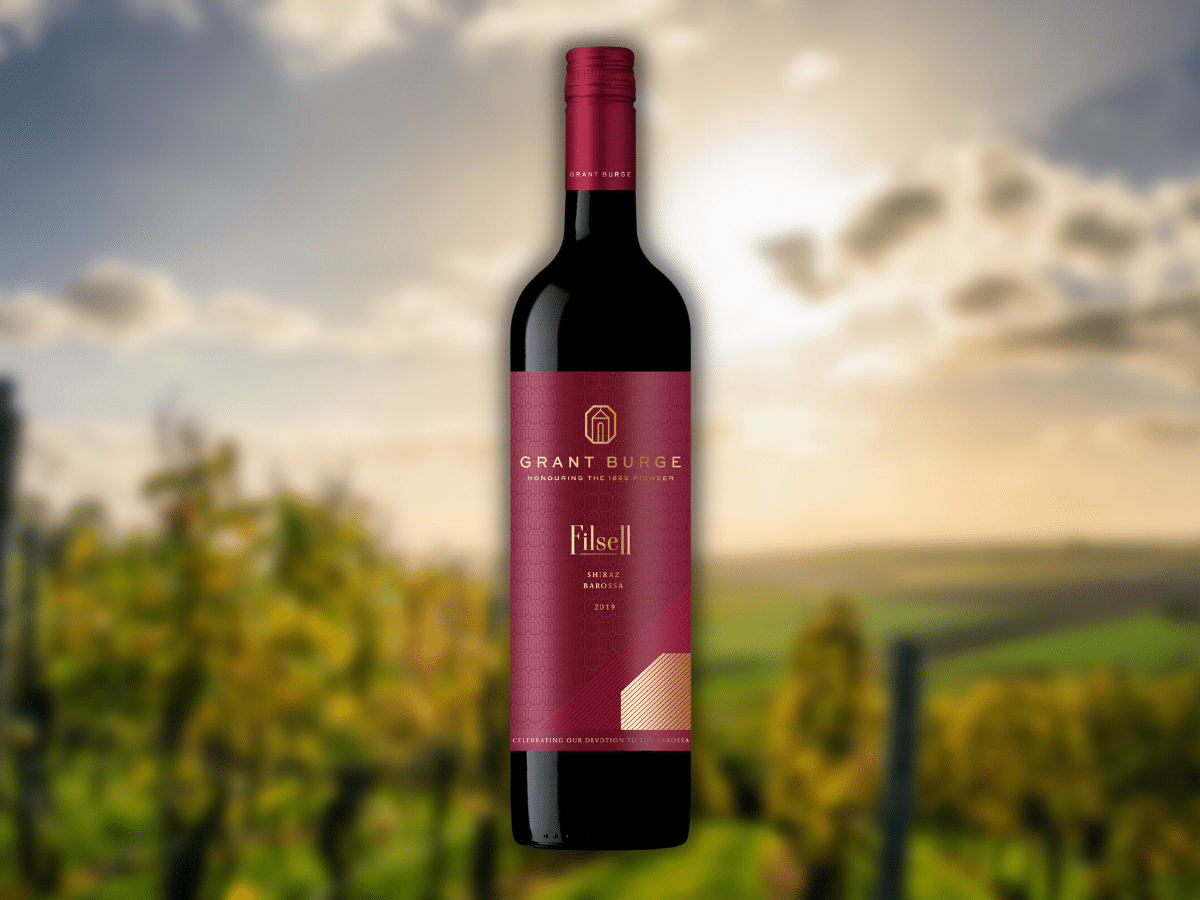 Grant Burge Filsell Shiraz 2019
In partnership with Grant Burge
Oenophile's flock from near and far to visit Australia's Barossa Valley, home to some of the planet's finest vineyards. Grant Burge is amongst them and their Filsell vineyard is one of the area's best. Consisting of near-century-old vines, it routinely produces grapes of powerful flavour and concentration. It's this very fruit that makes up the winemaker's Filsell Shiraz, hence the high ratings and loyal following.
Just about every season was drier than usual in 2019, which decreased the yield across vineyards whilst simultaneously improving upon concentration levels. To put it another way: what the 2019 Filsell Shiraz lacks in quantity, it makes up for in quality. Deep and rich in colour, it delivers intense aromas of chocolate and dark fruit and a full-bodied taste of liquorice and black spice. Everything carries through to the finish and lingers long on the palate, giving you something to savour even after you've taken that final sip. – AU$48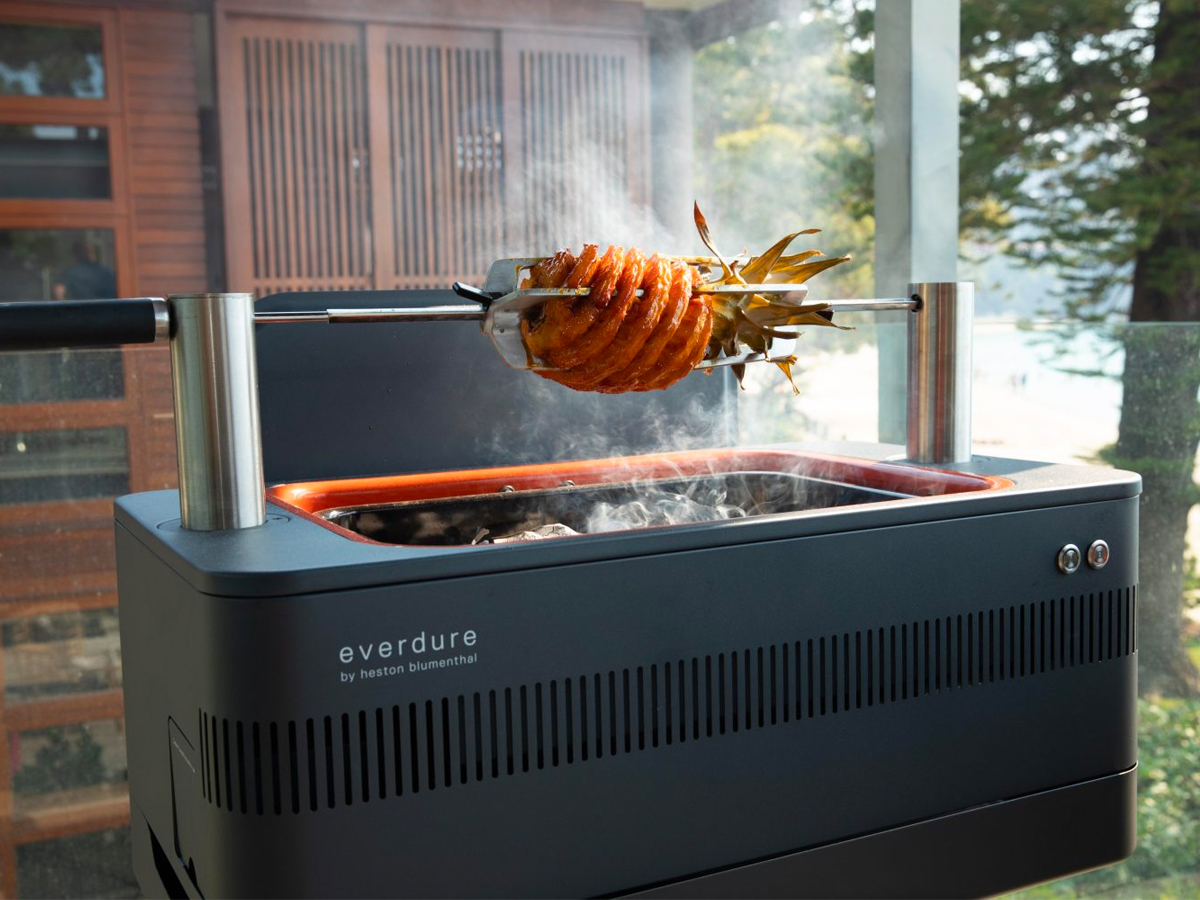 Everdure by Heston Blumenthal Fusion Charcoal Grill and Rotisserie
Anyone who loves entertaining will know that a grill and rotisserie can be the make or break when friends come around. The Everdure has fast flame ignition, so you can get your charcoal burning at the right temperature in just 10 minutes. It also has a built-in rotisserie system, perfect for delicious meals.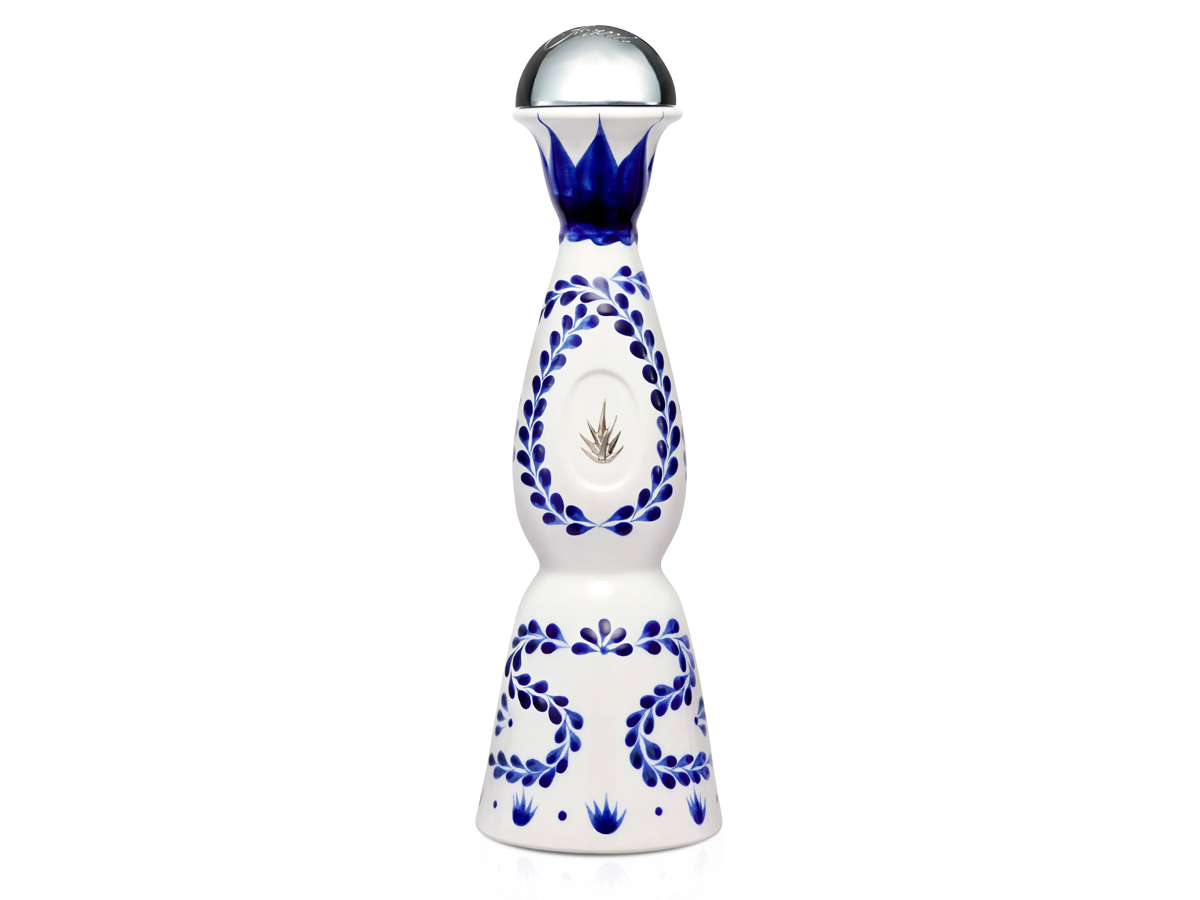 Clase Azul Reposado Tequila
When it's time to entertain, drinks are usually involved, and what better crowd-pleaser is there than tequila? Clase Azul Reposado is a reposado tequila that is slow-cooked in traditional stone ovens for a minimum of 72 hours. The result is a delicious, deep, rich flavour for party guests to enjoy. -AU $318.99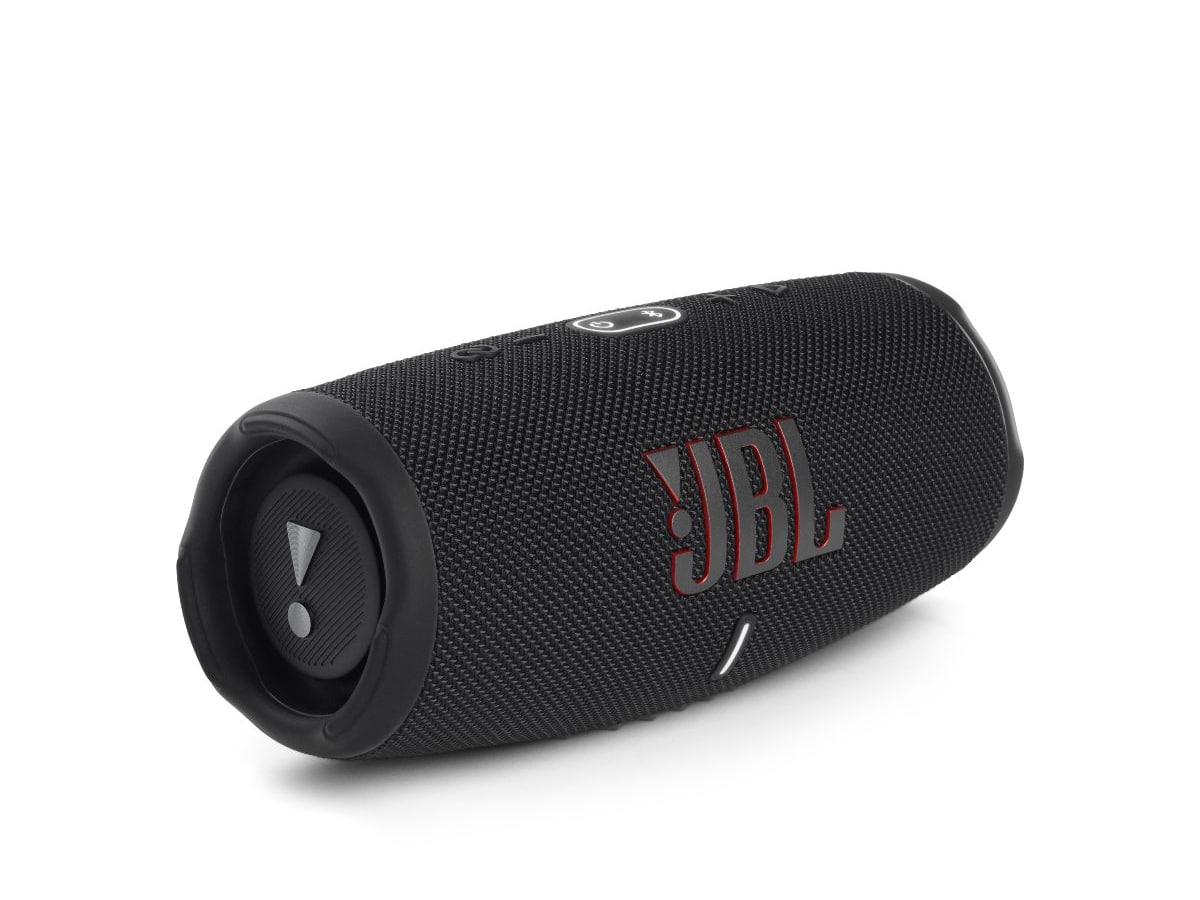 JBL Speaker
What's a party without music? The JBL speaker is reliable, durable and will guarantee tunes well into the evening. The speaker is known for its crisp sound and has 20 hours of playtime before needing to recharge. -AU $199.99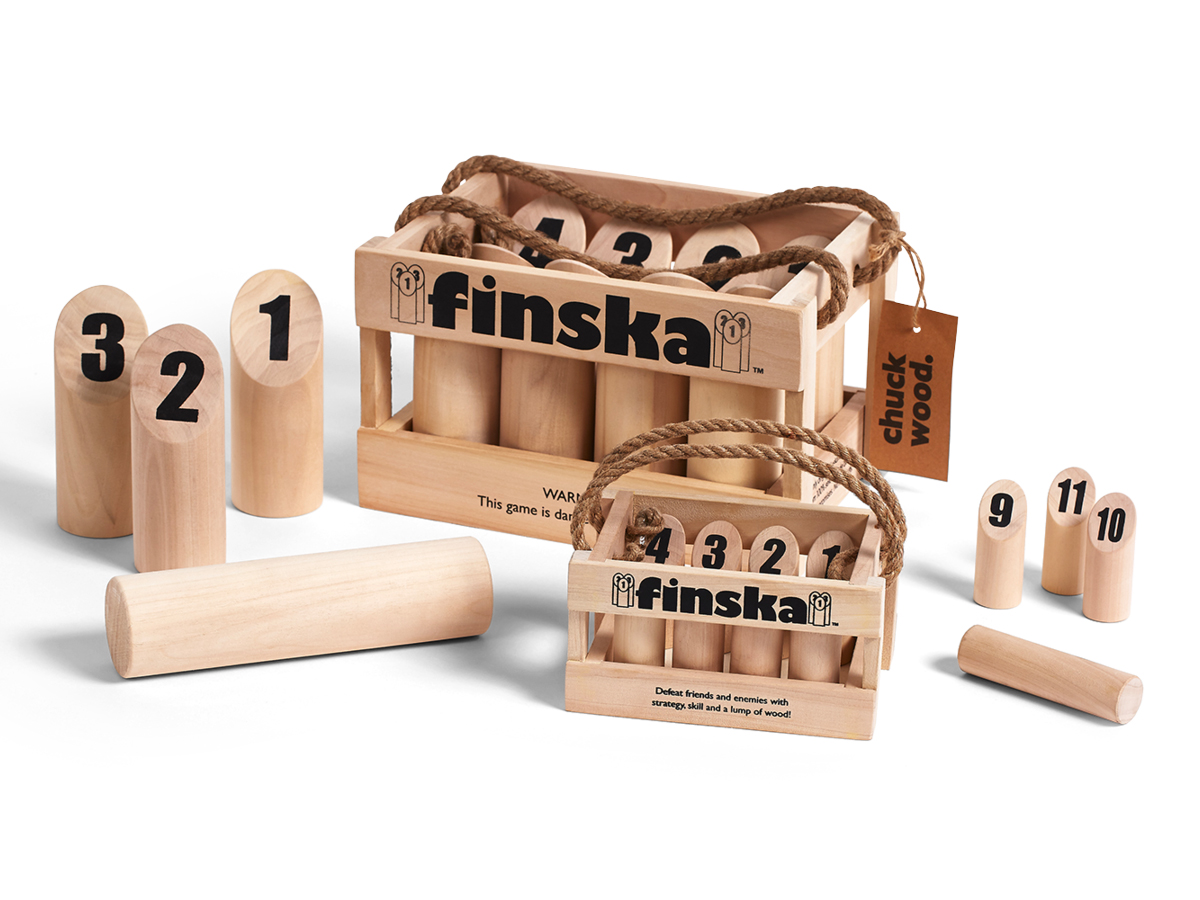 Finska Outdoor Lawn Game
Chances are you've seen this game being played in the park once or twice, and it's no secret why- it is one of the best games out there that guarantees fun for the whole group! Portable, easy to set up and easy to play, you're bound to be the favourite if you bring this to an event. -AU $74.95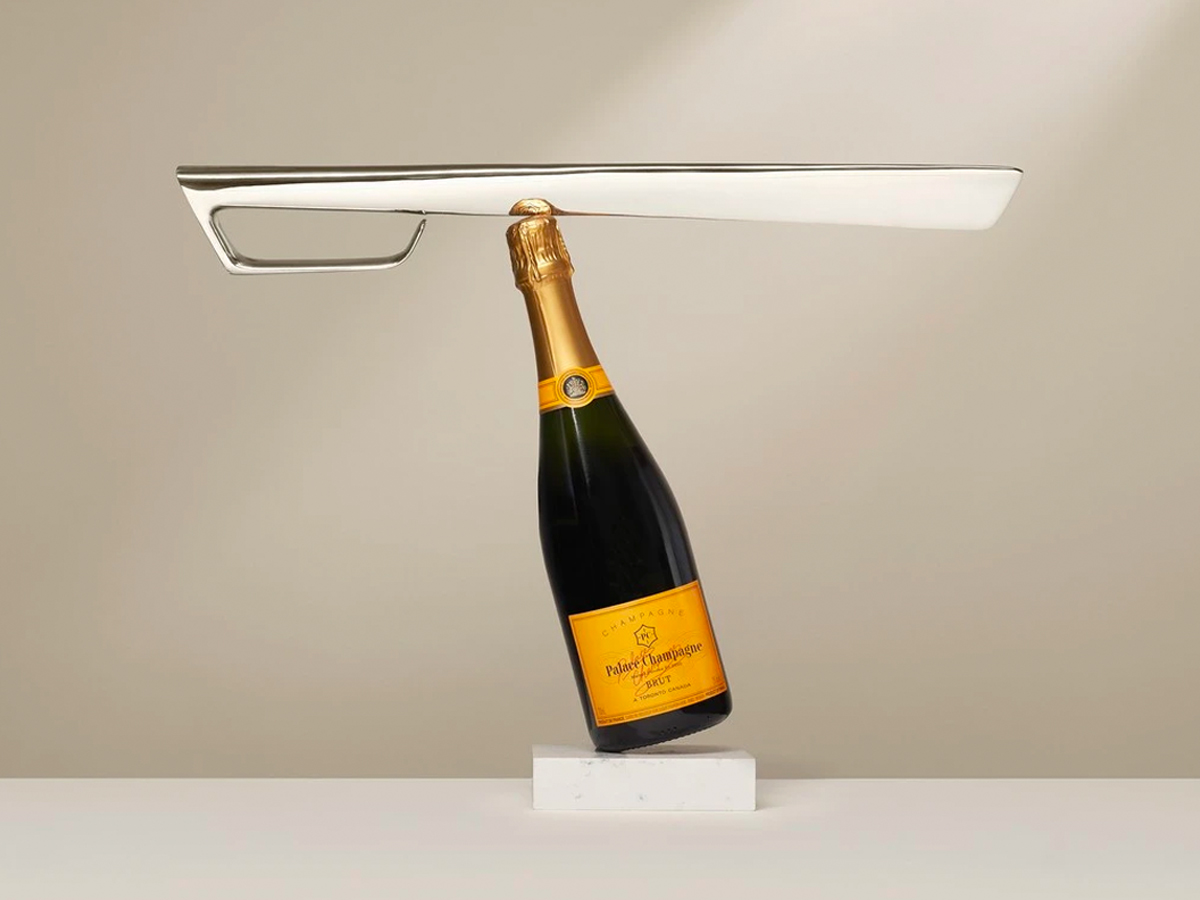 Palace Luxury Goods Champagne Sabre
Every entertainer knows the best, correct, expert-approved method of opening a bottle of champagne is decapitating it with a sabre. This Sabre has a sleek, refined design that is just as pretty as it is practical. More importantly, it is bound to get your party popping off. -AU $498.99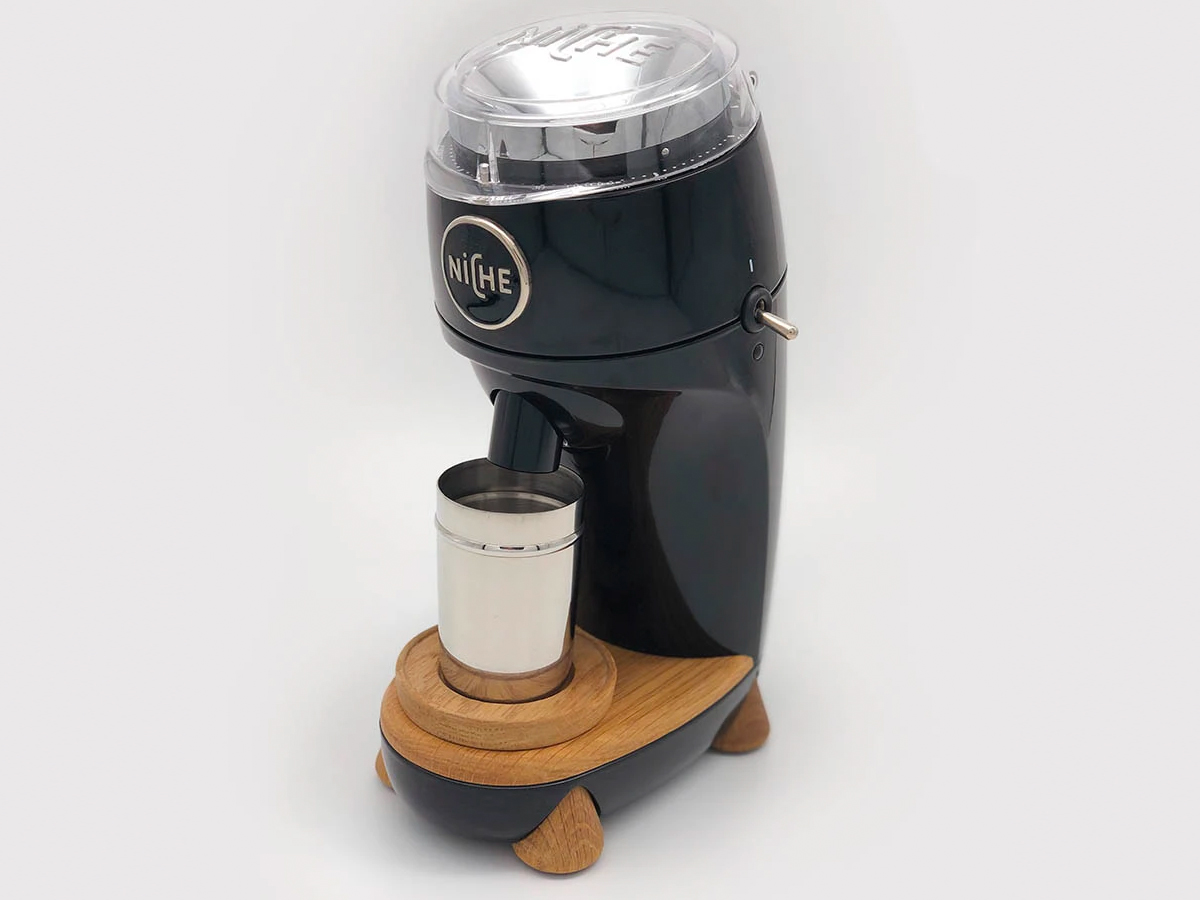 Niche Coffee Grinder
You never know when they need coffee will strike, and this Niche Coffee Grinder is the perfect single dosing coffee grinder for you and your guests. Its sophisticated features and grind settings will ensure the highest quality grind, with ease and simplicity. -AU $550.00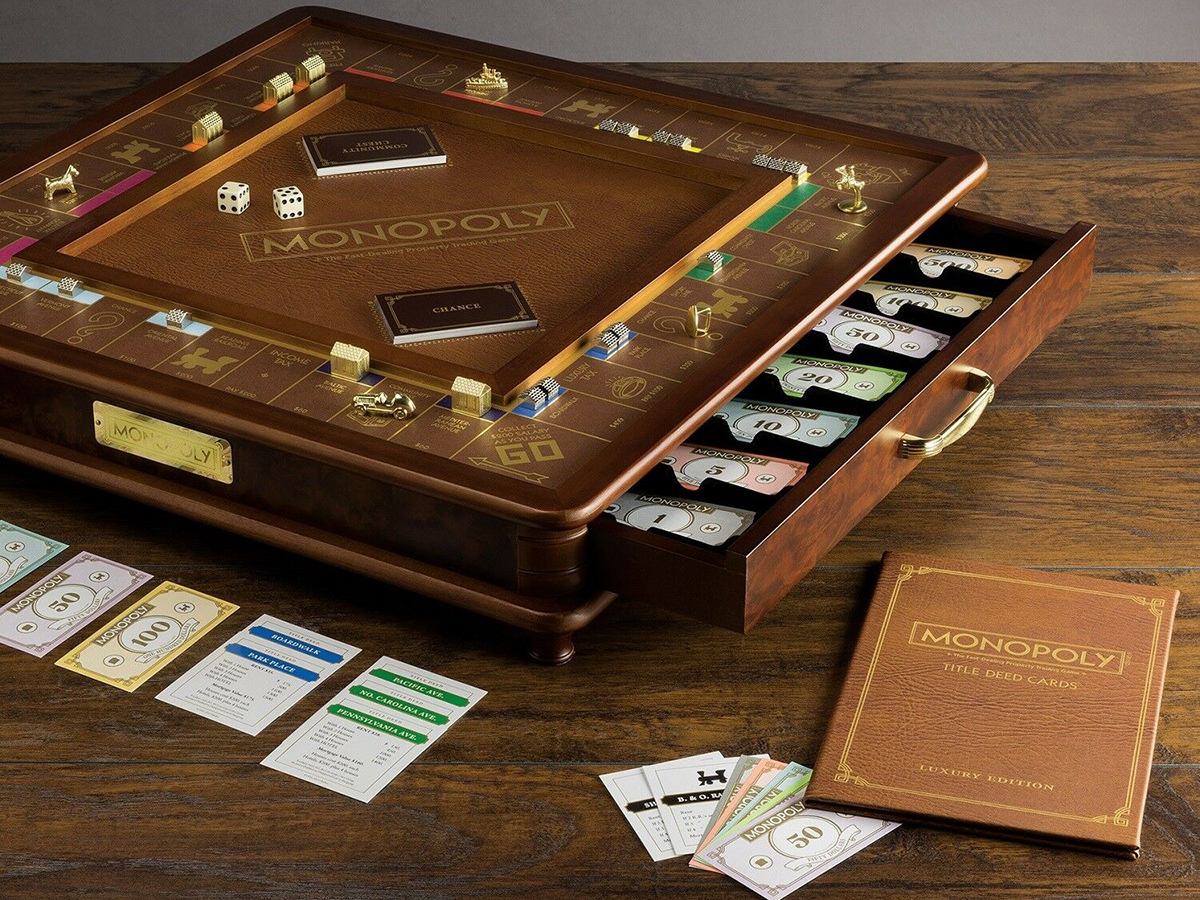 Monopoly Luxury Edition Board Game
Monopoly is undoubtedly a crowd favourite, so why not invest in a luxury edition? This elegant two-tone wooden cabinet with burled wood veneers and decorative metal plaques is the monopoly of your dreams. Every feature is designed with style in mind, even down to the faux-leather Title Deed card holder with gold foil stamping. -AU $258.99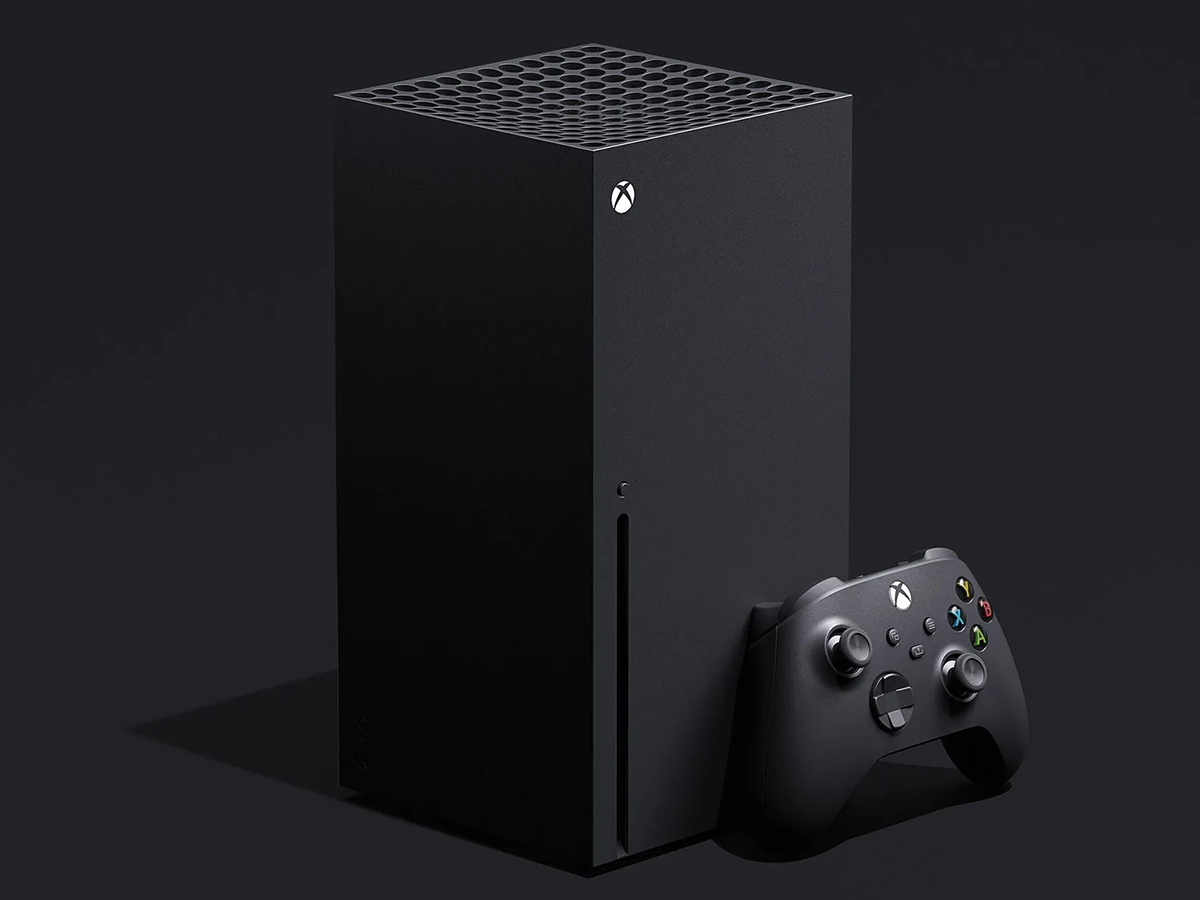 XBOX Series X
A little more on the pricey side when it comes to gifts, the XBOX Series X is the entertainer's gift of a lifetime. Xbox Series X is the fastest, most powerful Xbox ever. You can play thousands of titles from four generations of consoles – endless hours of fun await! -AU $749.00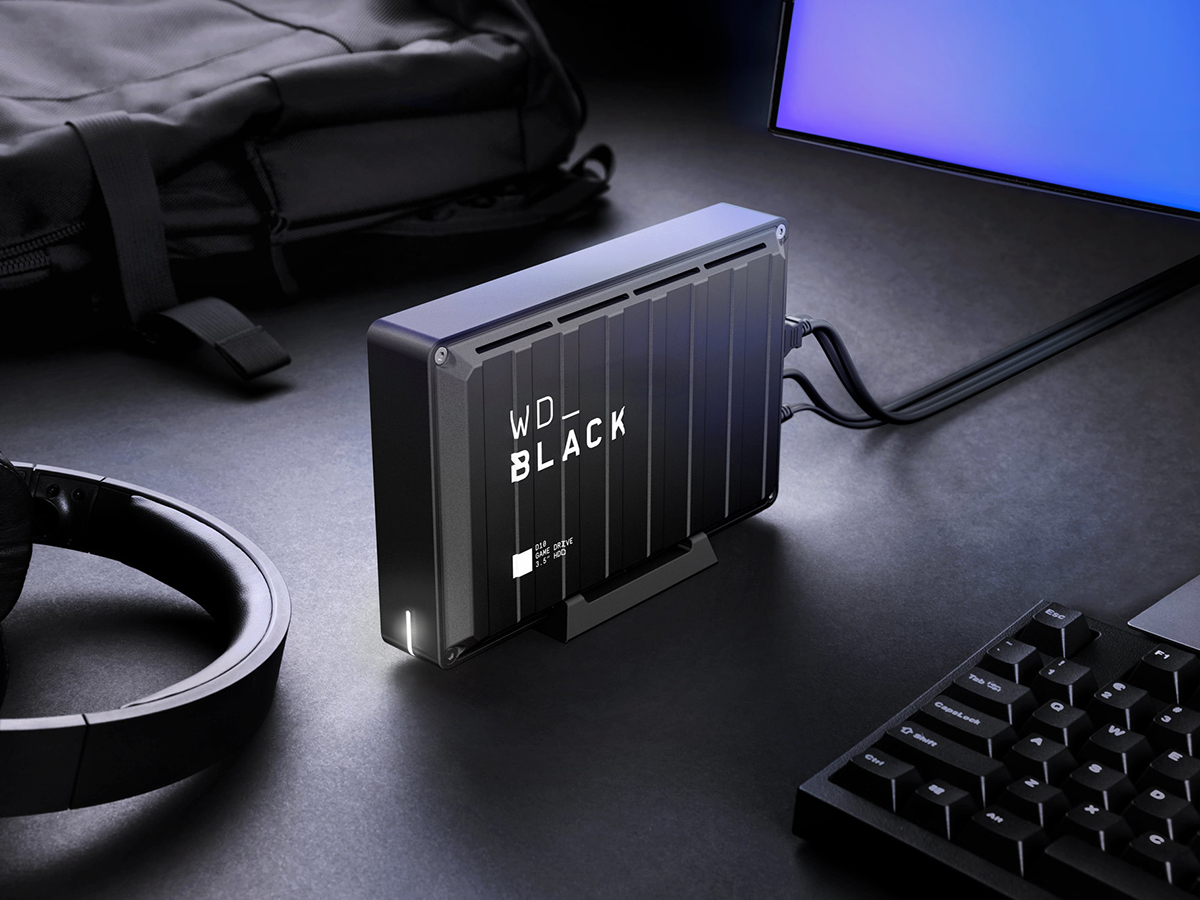 Western Digital WD_BLACK P10 Game Drive
Gaming isn't a hobby but a passion, and this game drive will give your console or PC the ultimate performance-enhancing tools. It is an external HDD in capacities up to 5TB, so gamers will be able to expand the potential of their console or PC by saving their game library in an on-the-go form factor.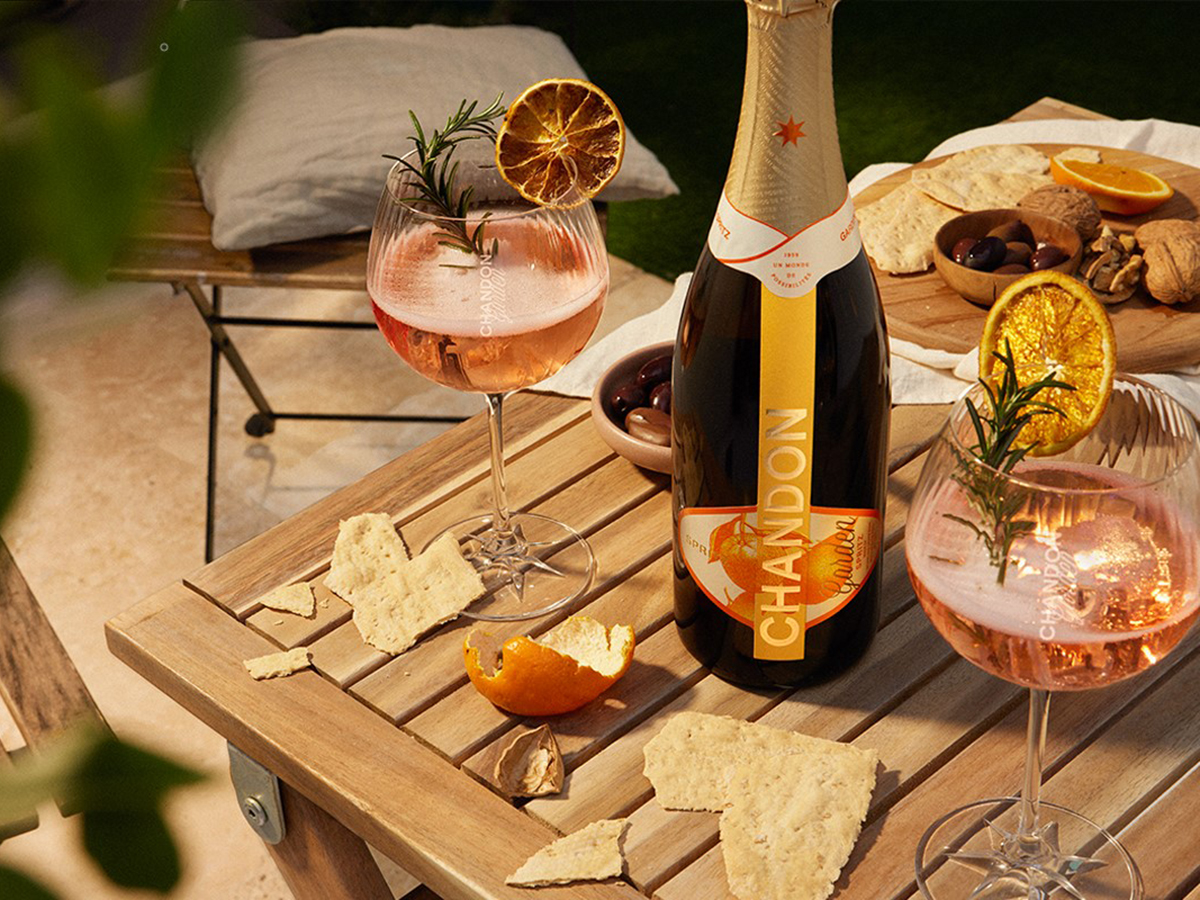 Chandon Garden Spritz
Chandon has truly outdone themselves with this garden spritz. The spritz is a blend of sparkling wine and a unique bitters recipe. Ready to serve and share with guests, it makes providing delicious, elaborate drinks easy. -AU $32.00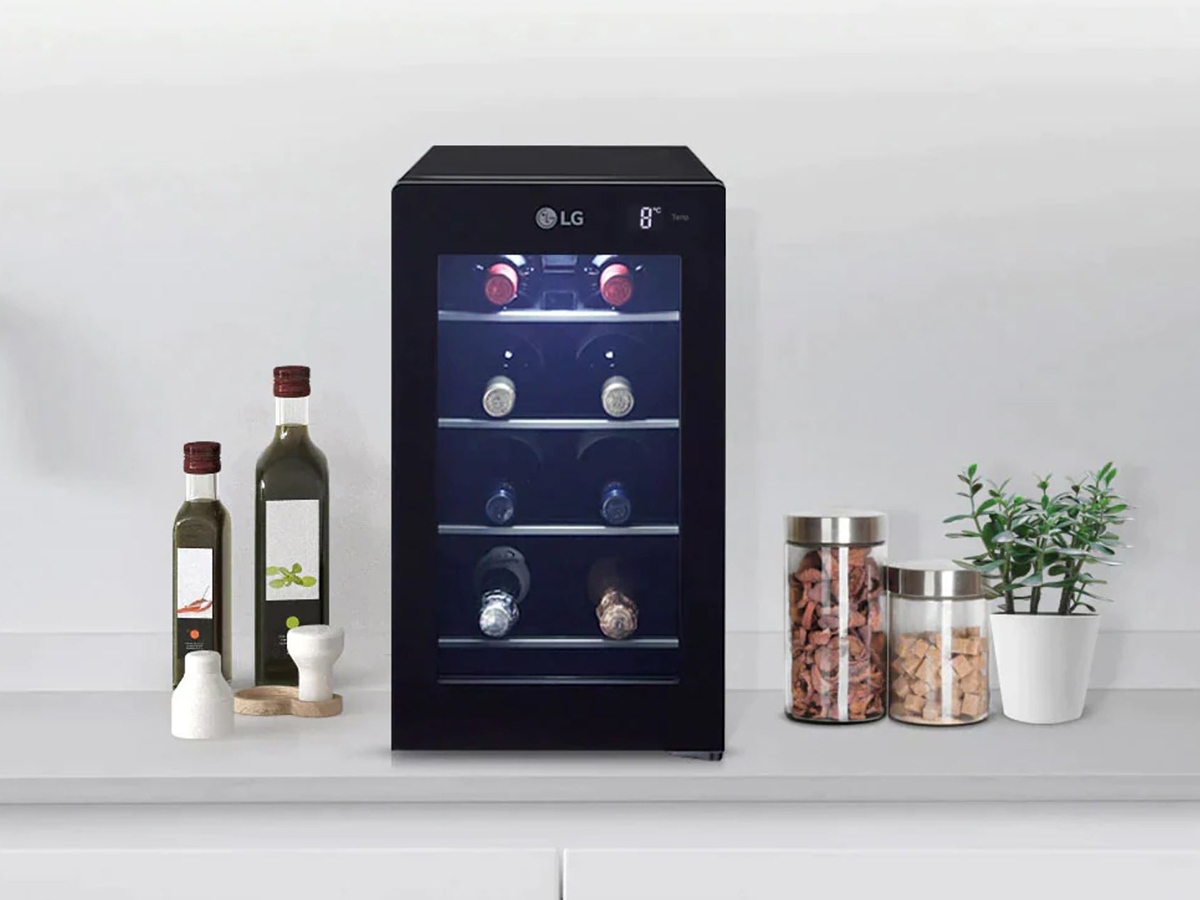 LG Mini Wine Fridge
The LG Mini Wine Fridge offers a stylish design, compact storage for your wine and sublime functionality to help keep your wines cool. The fridge can store up to 8 bottles and has adjustable temperature settings for whichever wine you prefer, whether red, white, or sparkling. -AU $499.99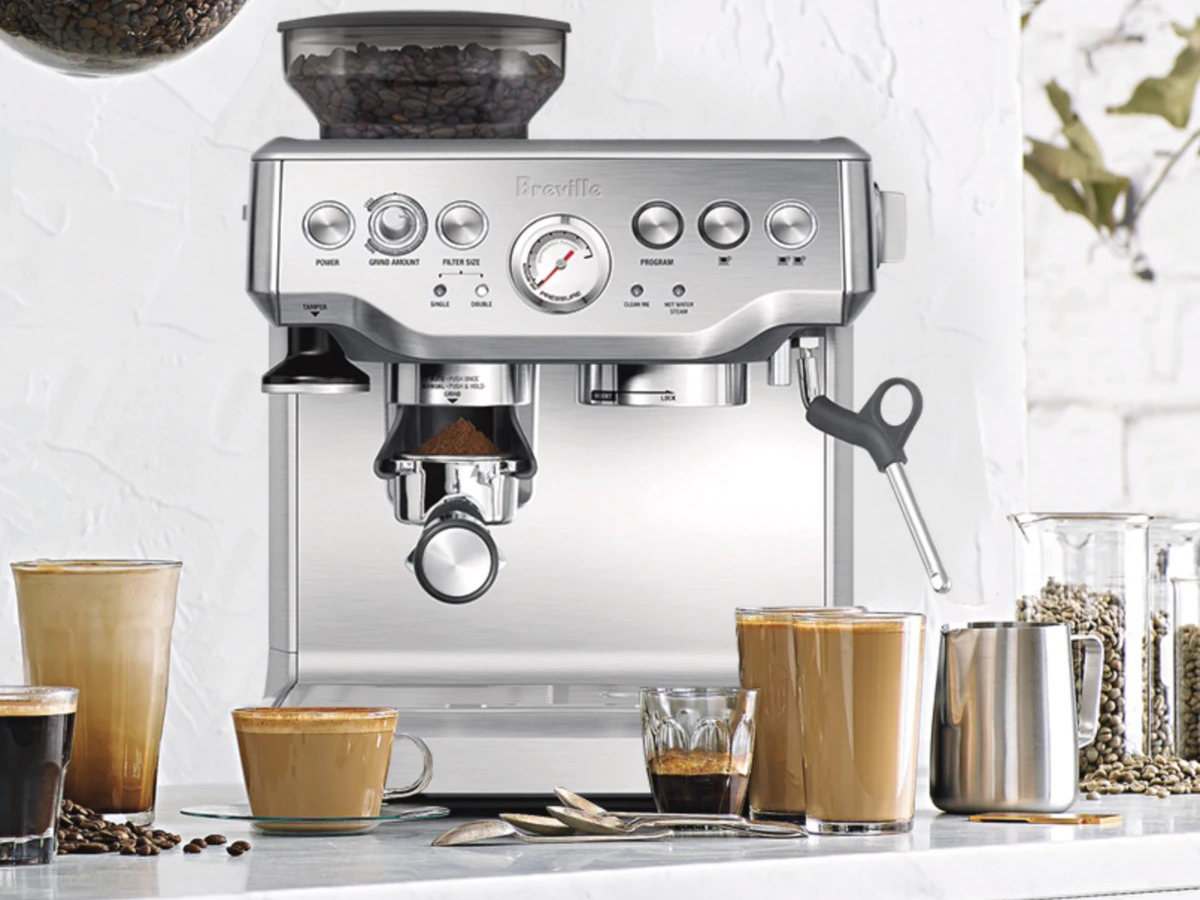 Breville Barista Express Espresso Machine
Coffee lovers unite! The Breville Barista Express means you can enjoy specialty coffee at home using the four keys formula. This machine comes with an integrated grinder to go from beans to espresso in under one minute- easy and delicious! -AU $608.99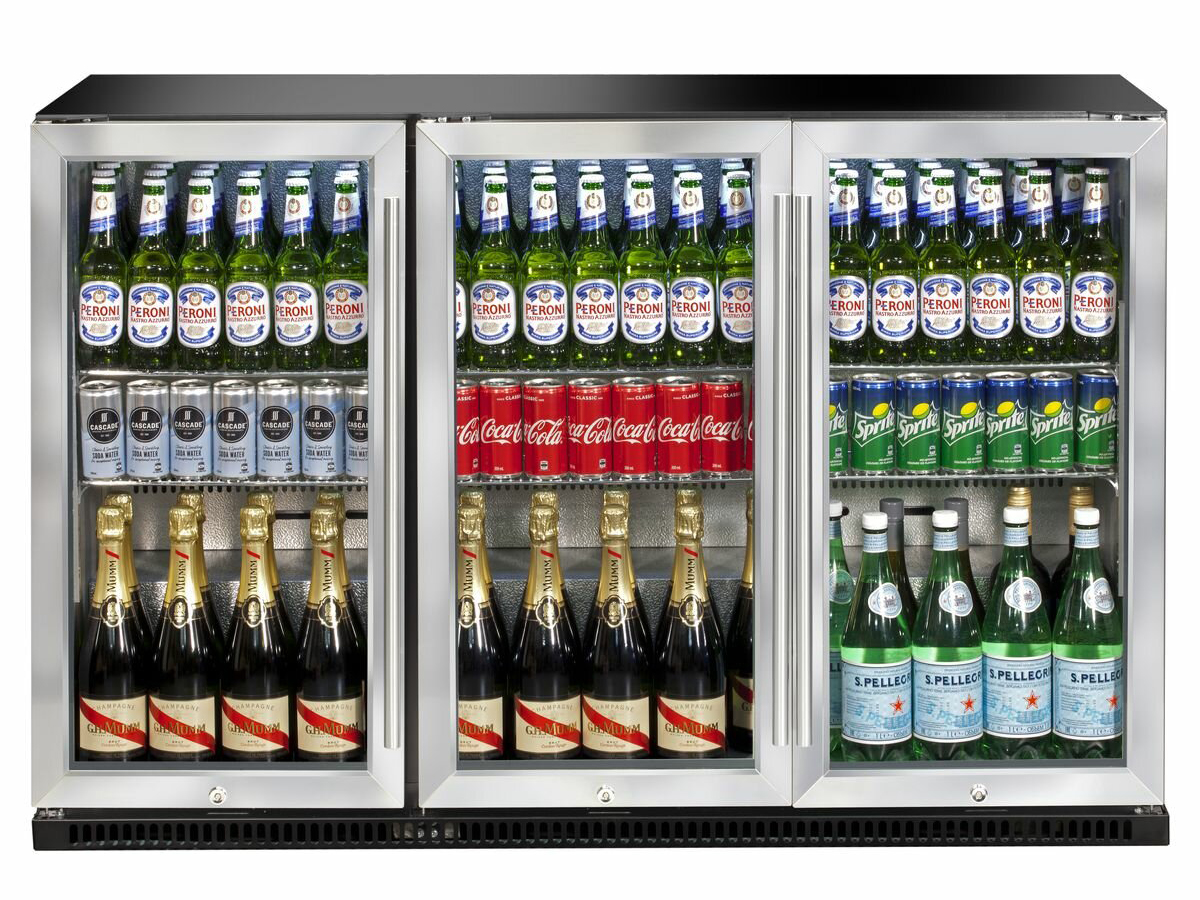 Artusi 307L Outdoor Beverage Centre
The ultimate drinks storage solution- the Artusi 307L Outdoor Beverage Centre. The generous capacity means it can hold hundreds of bottles, with six shelves, an adjustable temperature and self-closing doors. This is perfect for long summer days spent outdoors. -AU $1,829.00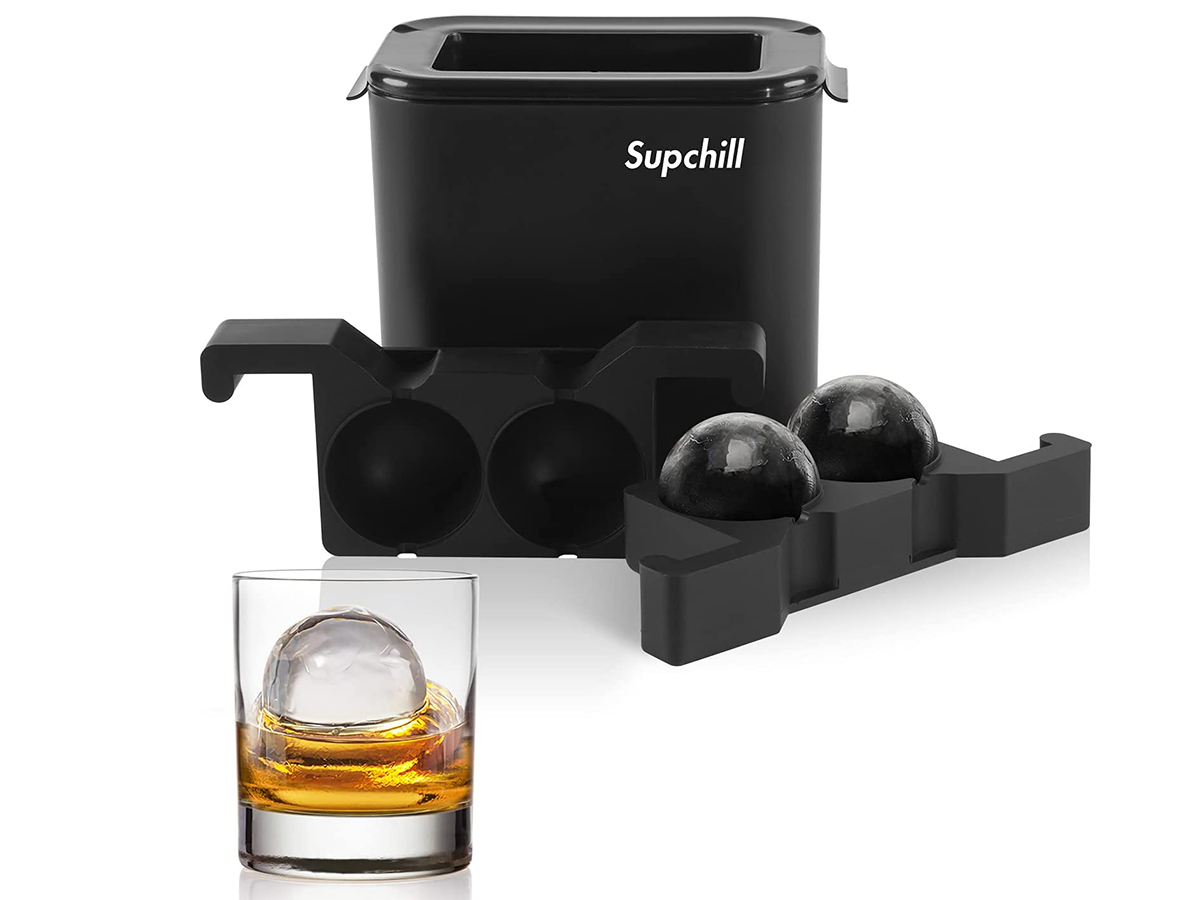 Supchill Crystal Clear Ice Ball Maker
Another gift that's great for the summer months- the ice ball maker. The machine makes 2.5-inch large whiskey ice balls. The crystal ice ball melts and dilutes more slowly, chill your drinks quickly and keeps them cold for a long time. -AU $43.96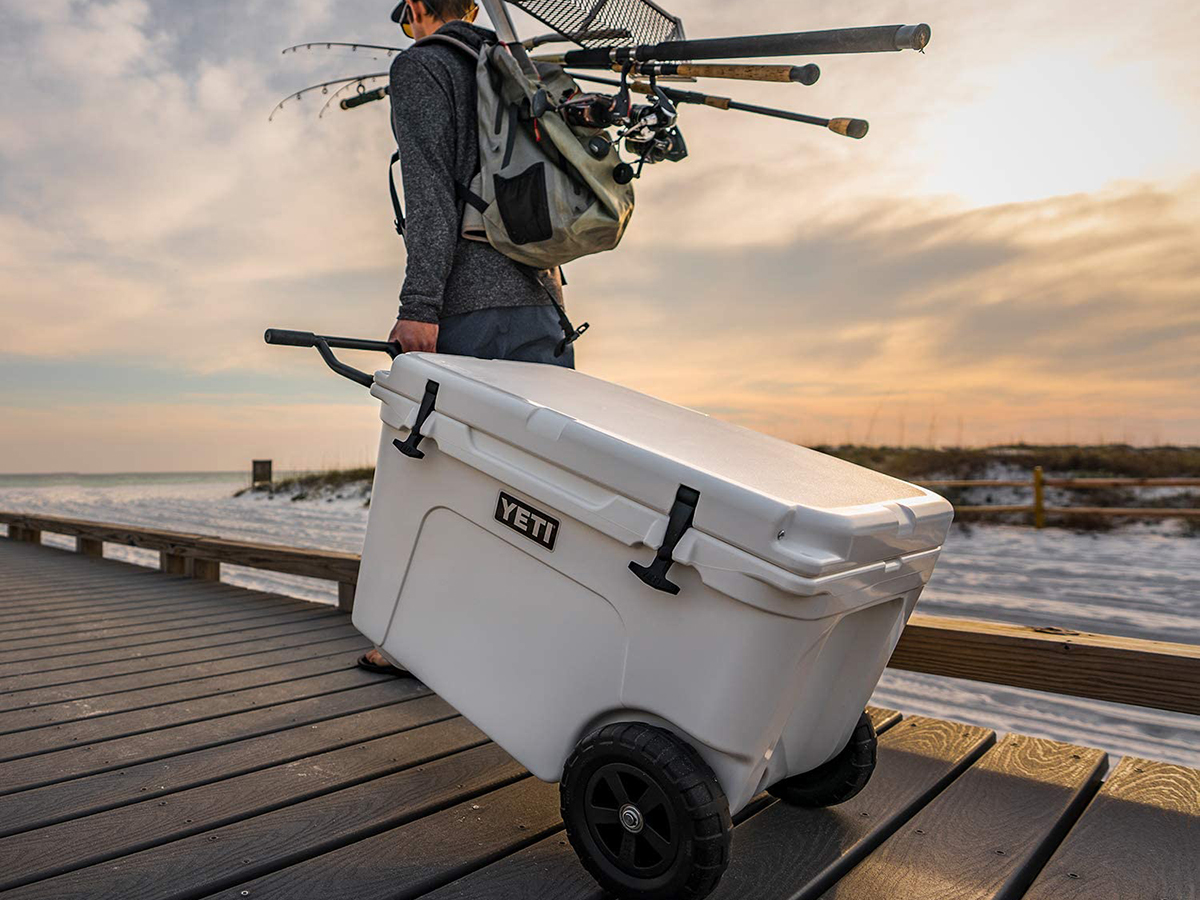 Yeti Tundra Haul
Yeti are experts when it comes to coolers, and their Tundra Haul cooler is no exception. It is sturdy and practical, its wheels meaning you can roll it around with you and don't have to do any heavy lifting. Not only is it sturdy and functional, but it will also keep your drinks cool all day. -AU $399.99
More Gift Guides:
2021 Christmas Gift Guide – Foodie
2021 Christmas Gift Guide – For Mum
2021 Christmas Gift Guide – Last Minute
View All Our 2021 Christmas Gift Guides