15 Best Fish and Chip Shops in Melbourne
Being at the epicentre of many culinary delights, when it comes to finding the best fish and chips, Melbourne has got you covered. Because of this, we have compiled a list of the 15 best fish and chip shops in Melbourne. Our list spans from upscale eateries, to understated greasy spoons and everywhere in between.
With some locations in the famous Melbourne CBD, as well as others, being spread out across the various suburbs. We have endeavoured to bring you a comprehensive list of the best places to grab that classic combination. Let's hope that you will check out one of these places soon and dive into a delicious meal of crunchy chips and freshly-fried fish.
You'll also like: 
13 Best Ribs in Melbourne
33 Best Burger Shops in Melbourne
21 Cool Restaurants in Melbourne

1. Tommy Ruff Fish Bar
The Tommy Ruff Fish Bar is the result of years of experience in the seafood industry. As well as the wisdom that has been past down from generation to generation. Of course, with new generations comes new ideas. Tommy Ruff's offers patrons the opportunity to see specifically which fish will be prepared for them. A concept that has proven very successful. It helps as well that the Fish and Chips Tommy Ruff Fish Bar produces is of a consistently exceptional quality.
Address: 121 Chapel Street, Windsor VIC 3181
Phone: 03 9521 7195
Hours: Sun-Wed 11:30am-9:30pm, Thu-Sat 11:30am-10pm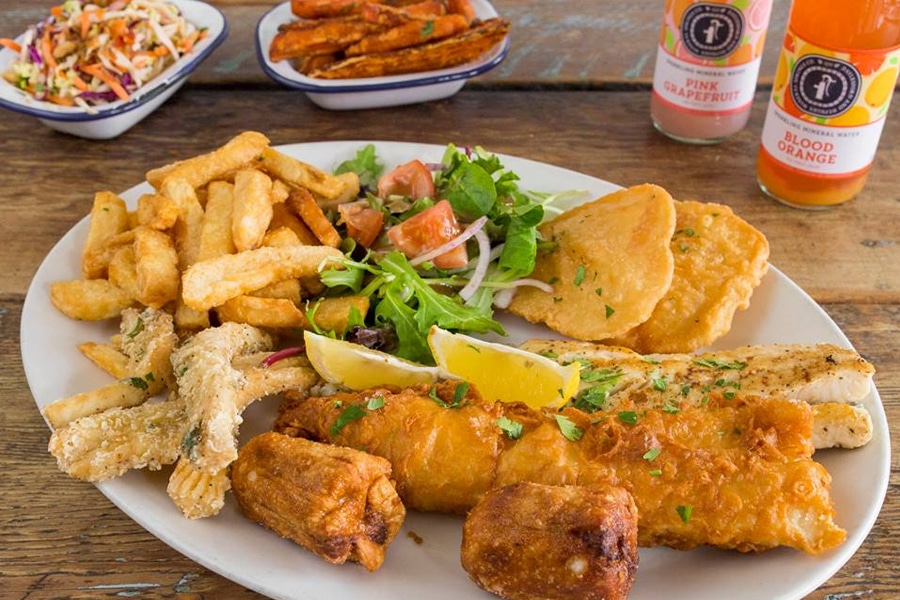 2. Hooked Fish and Chipper
Feeling a tremendous amount of responsibility to do a gastronomical classic justice Hooked Fish and Chipper provides the best of British Cuisine to Melbourne. Offering a wide array of options to meet everyone's needs. For instance, if you have a gluten intolerance than the shop says "no worries" as many of their options are gluten-free. Furthermore, all of the meals are prepared with the utmost concern for your health to ensure you can visit numerous times. What's more, these fishy fiends have got three locations across Melbourne! Offering online pickup there are absolutely no excuses anymore.
Address: 384 Brunswick Street, Fitzroy VIC 3065
Phone: +61 3 9417 7740
Hours: Sun-Wed 11:30am-9pm, Thu-Sat 11:30am-9:30pm
Address: 669 Glenferrie Road Hawthorn VIC 3122
Phone: +61 3 9939 4412
Hours: Sun-Wed 11:30am-9pm, Thu-Sat 11:30am-9:30pm

Address: 172 Chapel St, Windsor VIC 3181
Phone: +61 3 9529 1075
Hours: Sun-Wed 11:30am-9pm, Thu-Sat 11:30am-9:30pm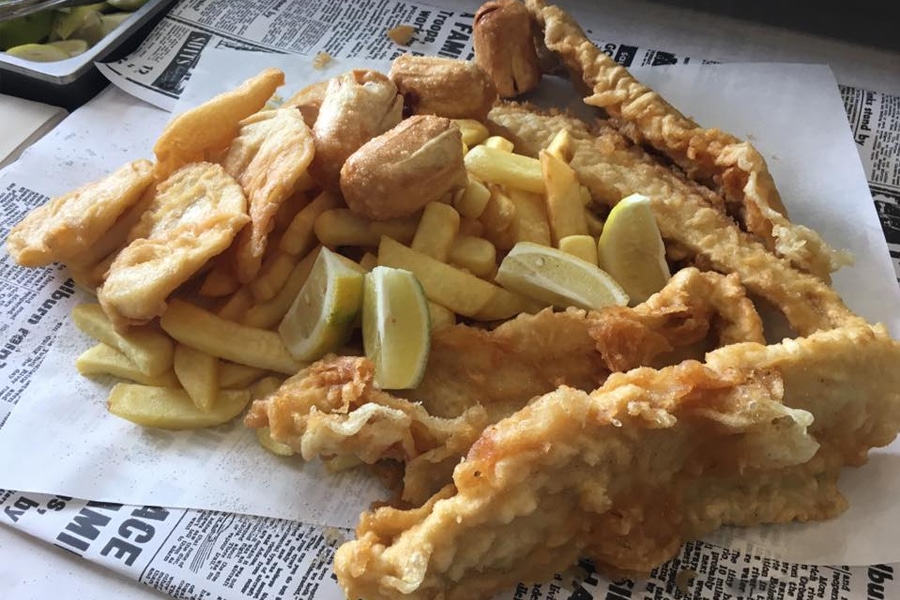 3. Oakleigh Fish & Chippery
If you care for a truly authentic experience when it comes to Fish and Chips shops then look no further. The Oakleigh Fish & Chippery is a traditional family-owned Greek Fish and Chip restaurant something that they are very proud of. For over 30 years now the store has been keeping customers satisfied with a wide array of options to choose from. But for those of you who are here for the Fish and Chips, their different sized-packs and multiple varieties of fish will keep you going.
Address: 45 Chester Street, Oakleigh VIC 3166
Phone: +61 3 9568 3868
Hours: Tue-Sat 11am-8pm, Sun 4pm-8pm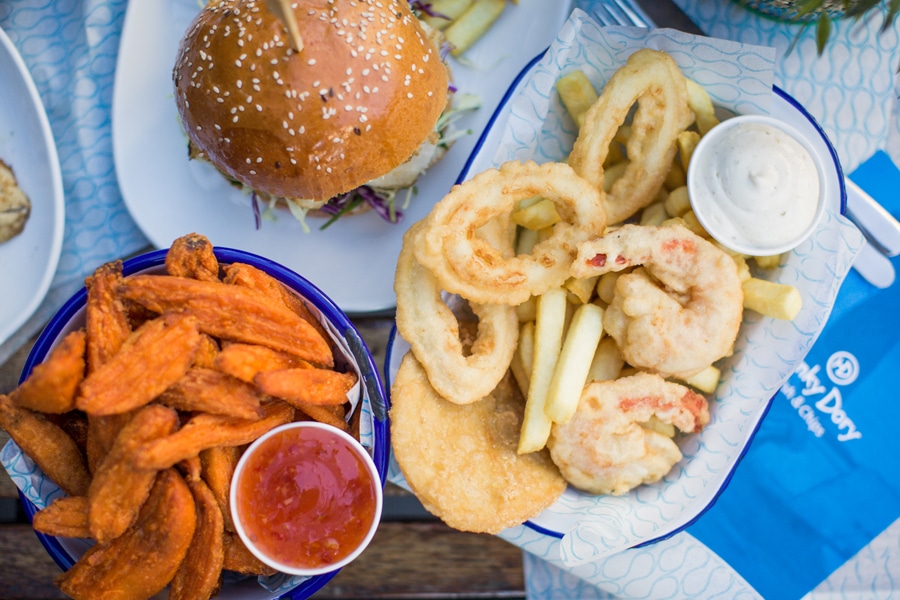 4. Hunky Dory
At Hunky Dory you are assured that everything is, well, just hunky-dory. This means that everything is fine and going well. You know what really goes well though? The restaurants' meals that's what. With locations scattered all over the city offering up its service to the wider community. Most importantly, the meals on offer at their various establishments have a healthy twist with grilled Salmon and brown rice options available or Whiting paired alongside some Greek salad. All of which can be enjoyed in a relaxed sit-down restaurant, yes everything is just fine.
Address: 3/181 Bay Street, Port Melbourne VIC 3207
Phone: +61 3 9646 1020
Hours: Sun-Thu 11am-9pm, Fri-Sat 11am-9:30pm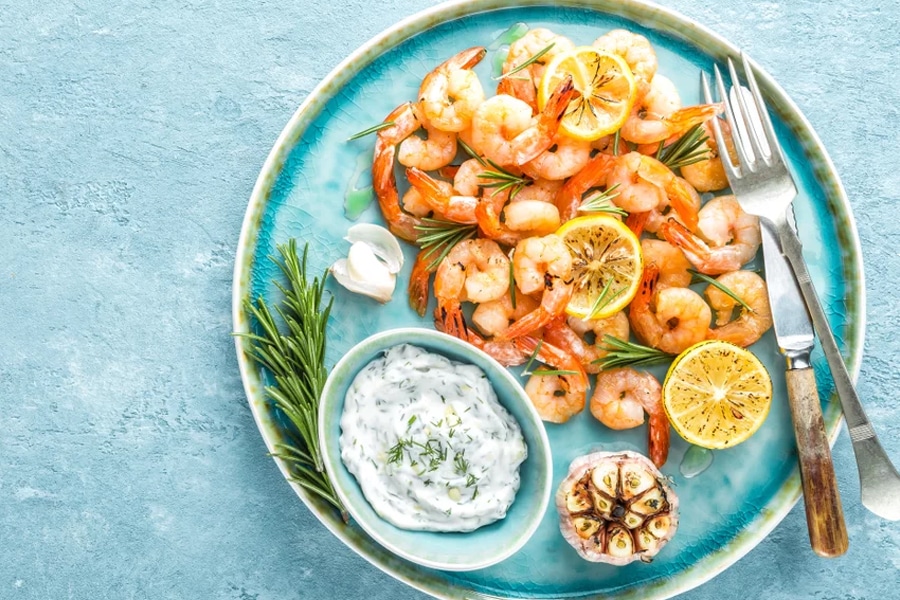 5. Blu Australian Seafood Group Fish & Chippery
Coburg is known for its industrial vibe. So, it is a bit of a surprise considering its distance from the sea that you would find a fish and chip shop like Blu Australian Seafood Group Fish & Chippery. Perhaps more surprising is the fact you find one of Melbourne's best fish and chip shops. With fried fish that is so golden and crispy, you could cry and chips that are truly bountiful. Overall, the most difficult thing for you to decide is whether or not you have room for the famous calamari rings, trust us, you can make room for these bad boys. Blue Australian Seafood Group Fish & Chippery is one of the finest fish & chips restaurants in Melbourne.
Address:146 Gaffney Street, Coburg North VIC 3058
Phone: +61 3 9350 3200
Hours: Mon-Thu 9am-9pm, Fri-Sun 9am-9:30pm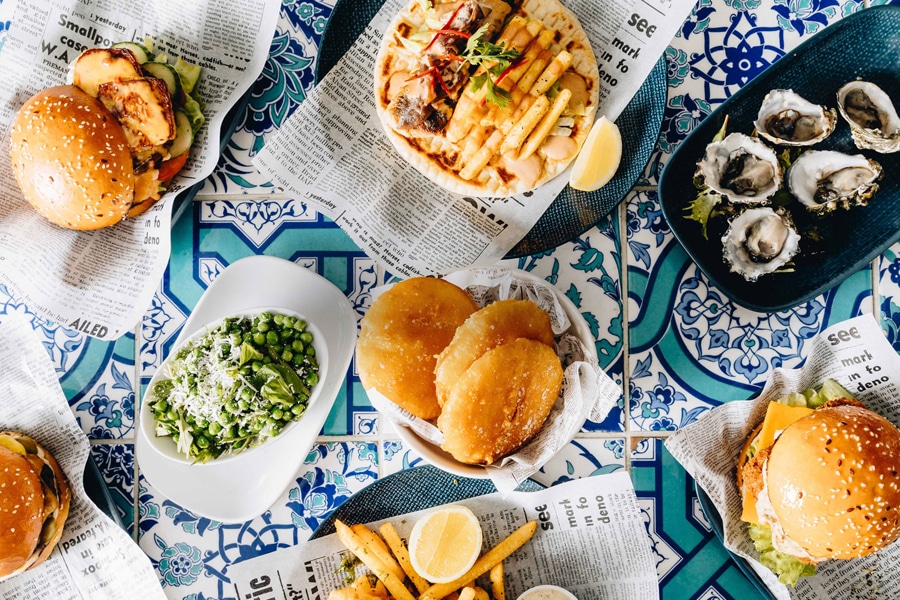 6. Tank Fish and Chippery
With Tank Fish and Chippery, you have chefs who regularly display their passion for delivering excellent seafood meals. On multiple occasions, the Melbourne fish n chip joint has shown us that sustainably sourced fish has a taste that is hard to match. The fact that it is fished in a way that is beneficial for future generations is equally admiring. Another definitively desirable factor is that the shop offers customers fresh uncooked options to take home. Tank Fish and Chippery might be the tastiest fish and chips Melbourne CBD has to offer.
Address: 149-151 Lygon Street, Carlton VIC 3053
Phone: +61 3 9020 4342
Hours: Sat-Wed 11am-6:30pm, Thu-Fri 11am-8:30pm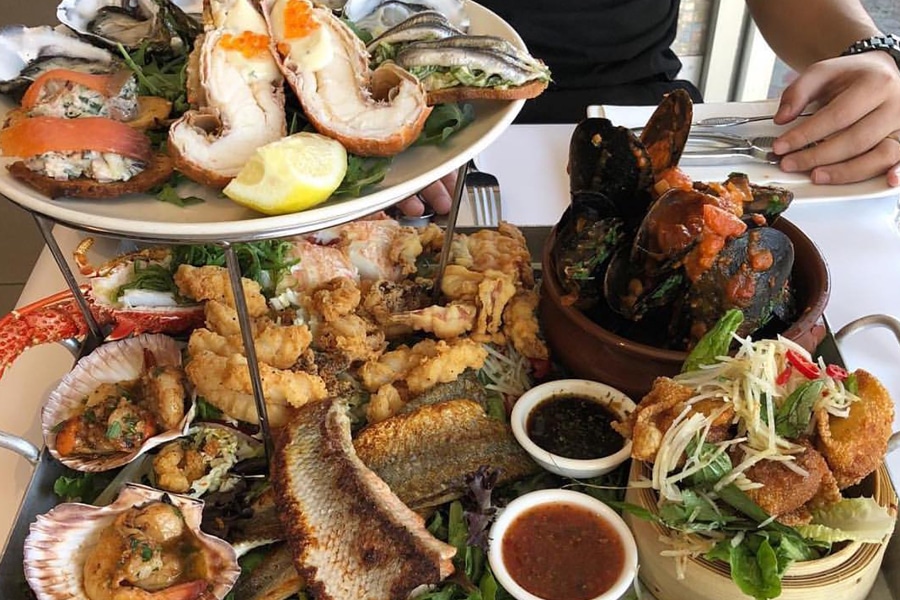 7. Richmond Oysters
Well, the name is a bit of a clue as to what these folks specialise in. However, Richmond Oysters provide visitors with more than just live-shucked oysters of various varieties. Providing both a dine-in experience as well as a takeaway menu you're sure to find something that interests you. For example, we highly recommend the Lunch pack. This option provides you with a beautiful piece of fish, golden crunchy chips, a potato cake, dim sum and then you can top it all off with some tartar sauce and lemon.
Address: 437 Church Street, Richmond VIC 3121
Phone: +61 3 9428 5121
Hours: Sun-Thu 7am-9:30pm, Fri-Sat 7am-10pm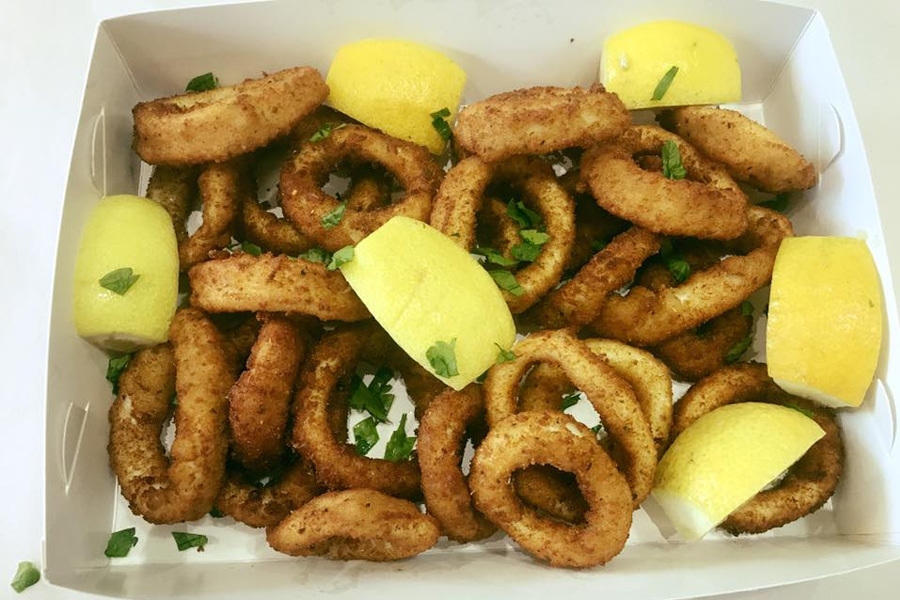 8. Archie's Fish and Chips
Affordability and quantity are the names of the game when it comes to Archie's Fish and Chips. It goes without saying that freshness and quality of fish is also part of their business. You can choose from the likes of Flake, King George Whiting, Blue Grenadier or Tasmanian Salmon. All of which can be accompanied by various sized packs of goodies. If you're looking for something a tad different, perhaps you should give the Chicken Schnitzel Roll or Beef Souvlaki a try. Archie's has some of the best fish and chips in Melbourne.
Address: 7 Barlyn Road, Mount Waverley VIC 3149
Phone: +61 3 9808 4003
Hours: Mon-Thu & Sat 11am-8pm, Fri 11am-8:30pm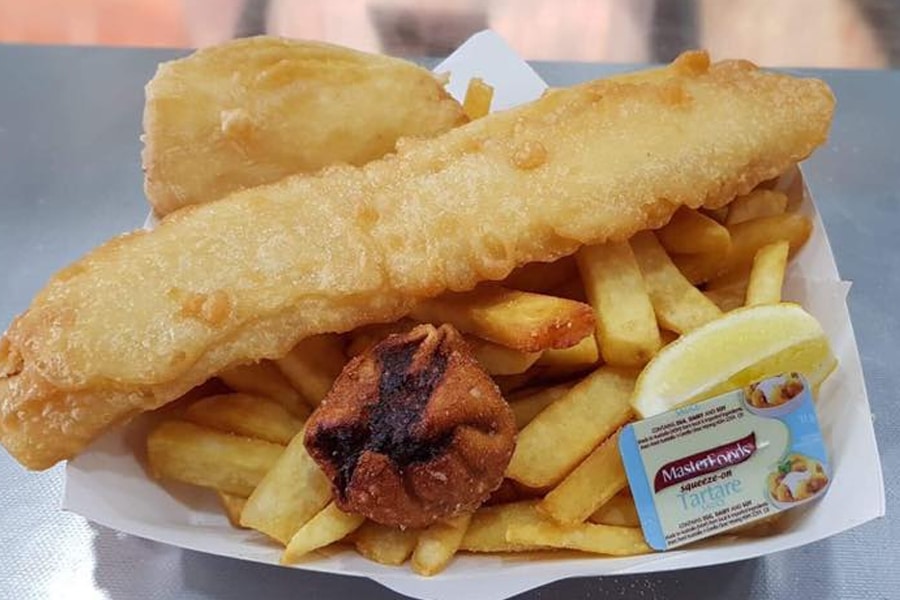 9. Theo's Fish Bar
The classic no-frills, bare-bones fish and chip shops of days gone by are hard to find this modern land. Provided you haven't visited Theo's Fish Bar in Ivanhoe. This particular joint is aimed at the takeaway variety of fish n chip. A major drawcard is not only the quality of ingredients but the way in which it is prepared. An example of this being that the batter used to cook all of their fish is gluten-free and the meals are expertly wrapped at the last possible moment. This prevents any unwanted sogginess. Check them out, it is worth it.
Address: 165 Upper Heidelberg Road, Ivanhoe VIC 3079
Phone: +61 3 9497 3541
Hours: Tue-Thu 11:30am-8pm, Fri-Sat 12pm-8:30pm, Sun 12pm-8pm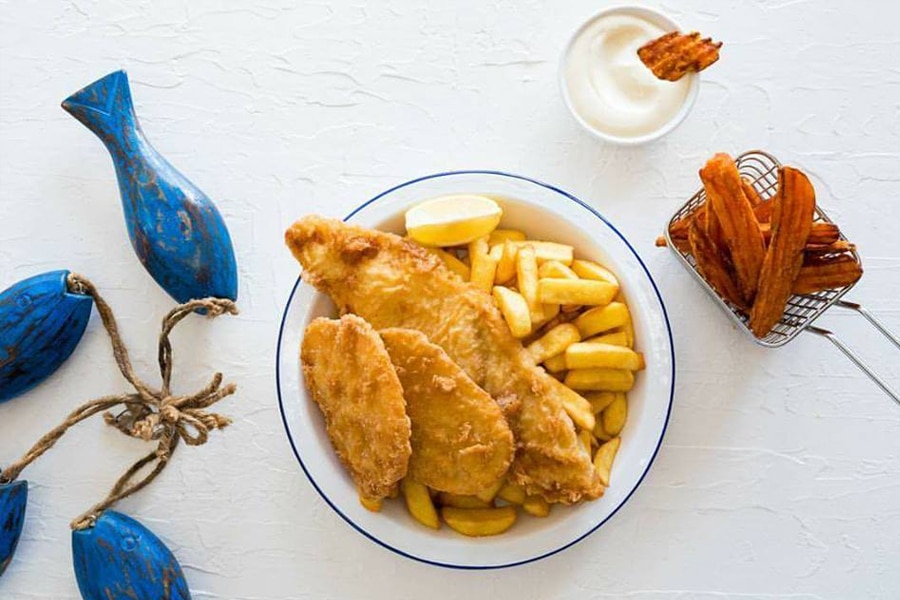 10. Fish on High
Capitalising on years of experience within the industry Fish on High specialises in providing fresh, modern alternatives to traditional fish and chips. Don't worry the classics are still there but the shopfront offers variations to the usual bunch of fried goods. Grilled salmon and fresh Greek and/or grain salads are provided to those who wish. As per stated on the restaurant website, whether it's your cheat day or you're on a health kick they have something for everyone.
Address: 844 High Street, Thornbury VIC 3071
Phone: +61 3 9480 4846
Hours: Sat-Thu 11am-8:30pm, Fri 11am-9pm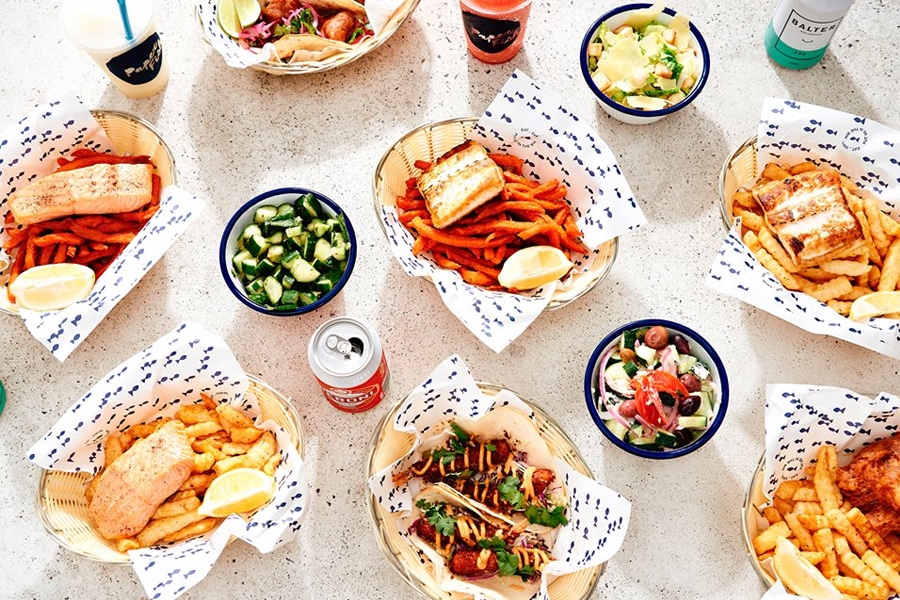 11. Paper Fish
To truly enjoy fish and chips it seems only right that is should be eaten by the sea. You can do so at Paper Fish in St Kilda. Marketing itself as a fresher, healthier alternative to traditional fish and chips. They are located in a beachside kiosk within the Stokehouse Precinct of St Kilda Beach. You are welcome to enjoy your meal in the restaurant or you can utilise the takeaway option and enjoy the splendours of nature at one of Melbourne's many famous beaches.
Address: Beachside, Stokehouse Precinct, 30 Jacka Boulevard, St Kilda VIC 3182
Phone: +61 3 8691 6830
Hours: Mon-Sun 12pm-6pm

12. The Fish Market
We finish things off with The Fish Market. You are provided with various options to enjoy your meal at this Richmond restaurant. You are more than welcome to dine in and be looked after by their friendly staff, or, if you are so inclined you can take-away your meal and enjoy it wherever you want, it is completely up to you. With fresh catches of Barramundi, Flathead Tails and Tuna on offer paired with some crispy chips or perfect potato cakes you can't go wrong.
Address: 272 Bridge Road, Richmond VIC 3121
Phone: +61 3 9428 8574
Hours: Sun-Wed 11am-9pm, Thu-Sat 11am-10pm

13. Captain Gummy's Fish and Chips
Located in Frankston, Captain Gummy's Fish and Chips is a family run business that is well-known for its splendid service and delectable meals. The emphasis is fresh with the business placing a huge importance on delivering quality cuts of fish to customers. Their chips are equally tantalizing, crunchy and crispy and oh so satisfying. The Fish and Chip shop has been serving the public for over 25 years now and we hope for many years to come.
Address: 145 Beach Street, Frankston VIC 3199
Phone: +61 3 9770 1414
Hours: Tue-Sun 10am-9pm

14. King George's Seafood and Oysters
Adorning your shop with the name of a royal is bold, but the folks at King George's Seafood and Oysters do the title justice. On numerous occasions, the shop provides some of the freshest seafood with a courteous smile. Moreover, if you are looking to feed an army the Family pack will provide more than enough for many hungry soldiers. Yes, we certainly would bow to King George, he does make some rather wonderful fish and chips.
Address: 134A Station Street, Fairfield VIC 3078
Phone: +61 3 9481 3790
Hours: Mon & Wed-Thu 11am-8pm, Fri 11am-8:30pm, Sat-Sun 12pm-8pm

15. Harry's Fish & Chips – The Chip Professionals
Chip Professionals by name, Chip Professionals by reputation. Yes, Harry's Fish & Chips gives you plenty of reasons to make it your regular place for fine fish and chips. With 40 years' worth of experience within the industry, the chaps here know how to make meals. If that weren't enough the various other options, such as juicy burgers and salivating souvlaki, provide a multitude of choices for every visitor. Finally, to top it all off you are most certainly guaranteed service with a friendly smile. Harry's has some of the best fish and chips Melbourne has to offer.
Address: 104 Middleborough Road, Blackburn South VIC 3130
Phone: +61 3 9808 8055
Hours: Tue-Thu & Sat-Sun 11am-8:30pm, Fri 11am-9pm
Have you subscribed to Man of Many? You can also follow us on Facebook, Twitter, and Instagram.
You'll also like: 
13 Best Ribs in Melbourne
33 Best Burger Shops in Melbourne
21 Cool Restaurants in Melbourne