Christmas is coming and that means Christmas breakfast, Christmas lunch, and Christmas dinner. So it's time to head to the kitchen and do a stock-take on your equipment because when it comes time to get cooking you need the right gear to impress the whole family. Check out the Man of Many 2020 Christmas Gift Guide for the Foodie.
More Christmas Gift Guides:
2020 Christmas Gift Guide – Under $100
2020 Christmas Gift Guide – The Fitness Freak
2020 Christmas Gift Guide – For Your Pet(s)
View all of Man of Many's 2020 Christmas Gift Guides here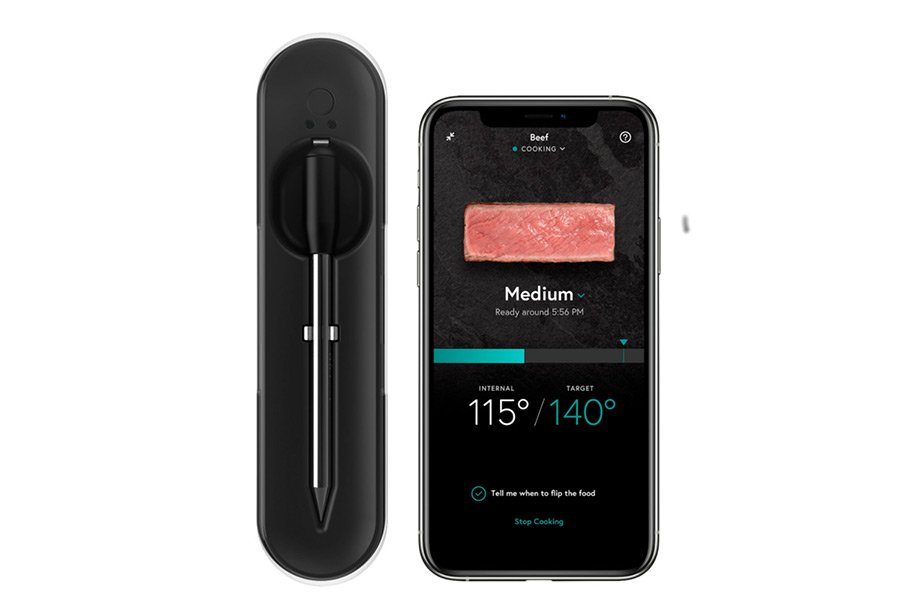 Yummly Smart Thermometer
Introducing the Yummly Smart Thermometer. It's wireless, it's sleek and it's damn smart for just a bit of metal you stick into a slab of meat; it's the ultimate tool for taking the guesswork out of cooking. This super-duper meat thermometer will set you up for the cooking comeback story of the ages. Never stand in front of the oven praying that you haven't overcooked the roast. Never stare helplessly at your steak as it inches over the medium-rare line into well-done. In fact, never screw up dinner again with the Yummly Smart Thermometer.
With a bunch of features you never would have thought you needed in a fancy thermometer, this bad boy is Bluetooth connected for controlling the cook from up to 150 feet away. Connect it to the Smart Thermometer app for assisted cooking, built-in timers, and alerts – it's like having your own personal sous chef. Plus, with its magnetic charging dock, the Yummly Smart Thermometer is ready to go at a moment's notice, no matter how forgetful you are. Available in either matte white or matte black, this sexy cooking kit is a must cop for Christmas chefs. – US$99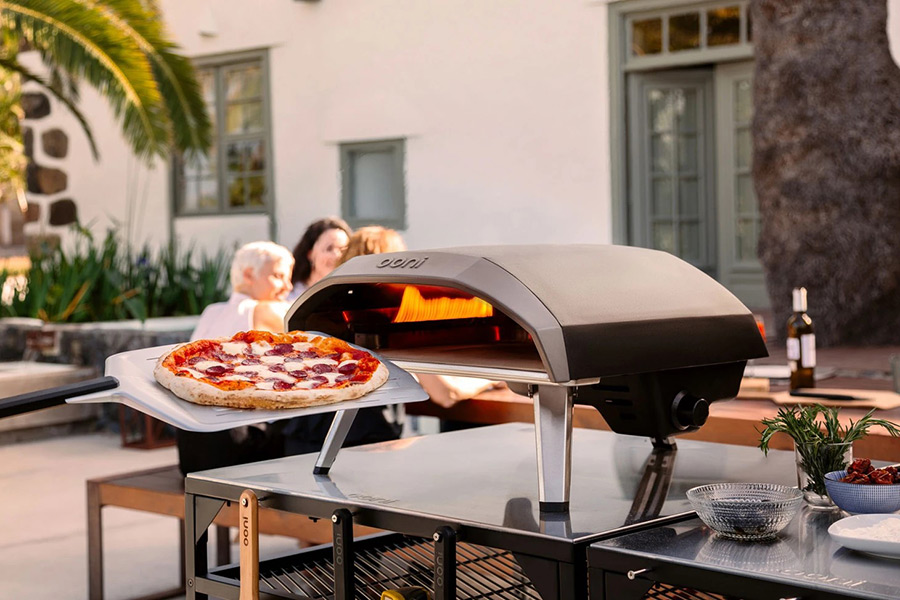 Ooni Karu Wood and Charcoal-Fired Portable Pizza Oven
The pizza oven doesn't have to be a permanent fixture at your local Italian restaurant. Enjoy Neapolitan style and Sicilian style pizza wherever you want when you bring along the Ooni Karu Wood and Charcoal-Fired Portable Pizza Oven. Delivering full flavour wood-fired pizzas on the road, this conveniently-sized system serves up delicious pies in 30 minutes or less. Heating in just 15 minutes, you can pump out a five-star pizza in only 60 seconds – US$329
Buy it here (AU) Buy it here (US)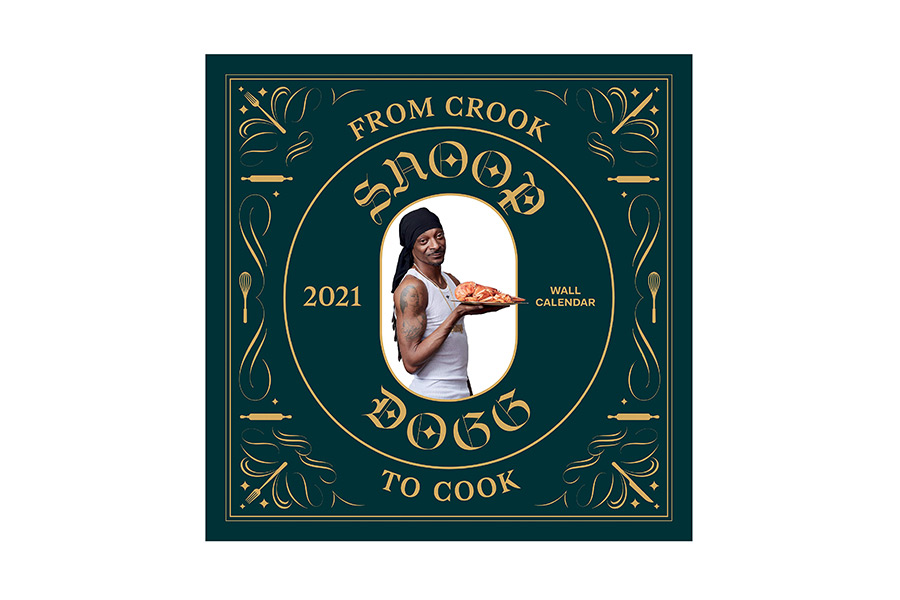 From Crook to Cook, by Snoop Dogg
Snoop Dogg has some delicious dishes for us to try out. Offering Platinum Recipes from Tha Boss Dogg's Kitchen, you too can fro from Crook to Cook with Snoop Dogg's culinary magic. Off the back of his Emmy-nominated Martha and Snoop's Potluck Dinner Party, Tha Dogg's is getting all up in your kitchen with his first cookbook. With fifty recipes from his own collection, you'll never be short of munchies again – AU$36.39 / US$14.97
Buy it here (AU) Buy it here (US)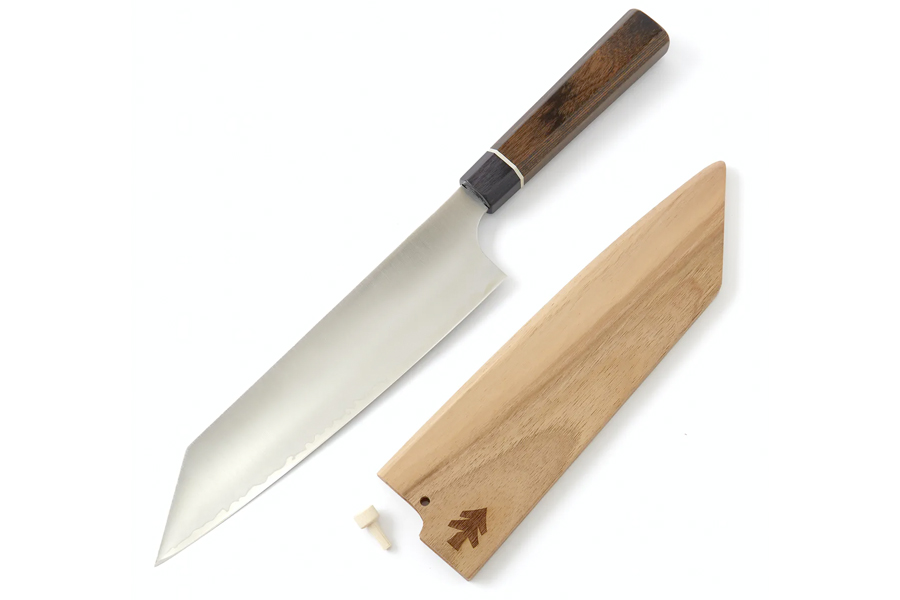 Japanese Bunka Chef Knife with Saya
Hand-forged in Japan from powder steel, you'll never have to buy another chef knife when you pick up the Japanese Bunka Chef Knife with Saya, exclusively from Huckberry. Beloved by chefs all around the world for its robust versatility, it makes any cutting job in the kitchen as easy as slicing through warm butter. Featuring SG2 powder steel, one of the most hardened steels known to knifemaking, and a handle made from octagonal pakka wood, its both comfortable and sharp as hell – US$324
Buy it here (AU) Buy it here (US)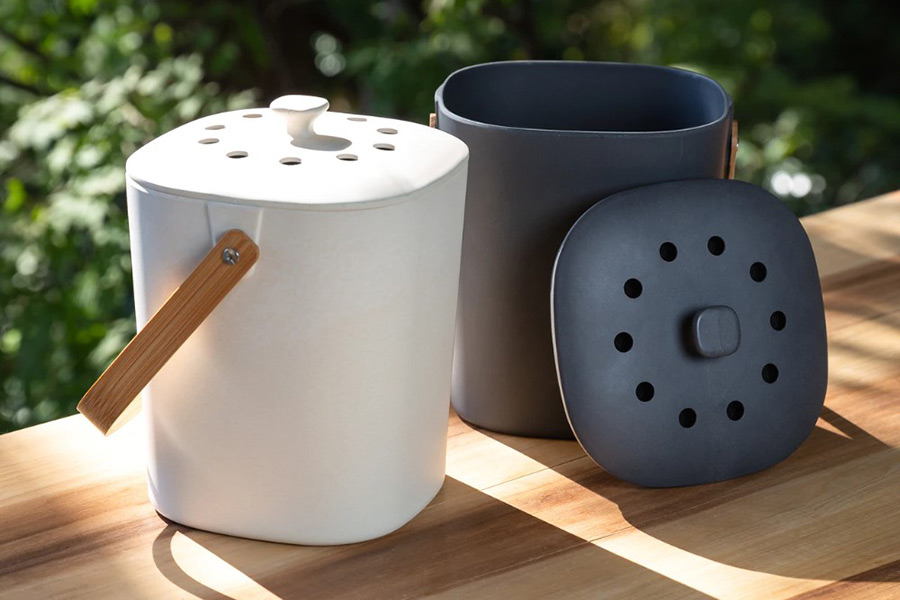 Bamboo Composter Countertop Composter
You don't need a massive compost pot just to eliminate food waste from the trash. Get a modern compost bin that does the job while looking damn good in the process. Built from sustainable, durable bamboo, the Composter is here to sort out all your leftovers – US$40
Buy it here (AU) Buy it here (US)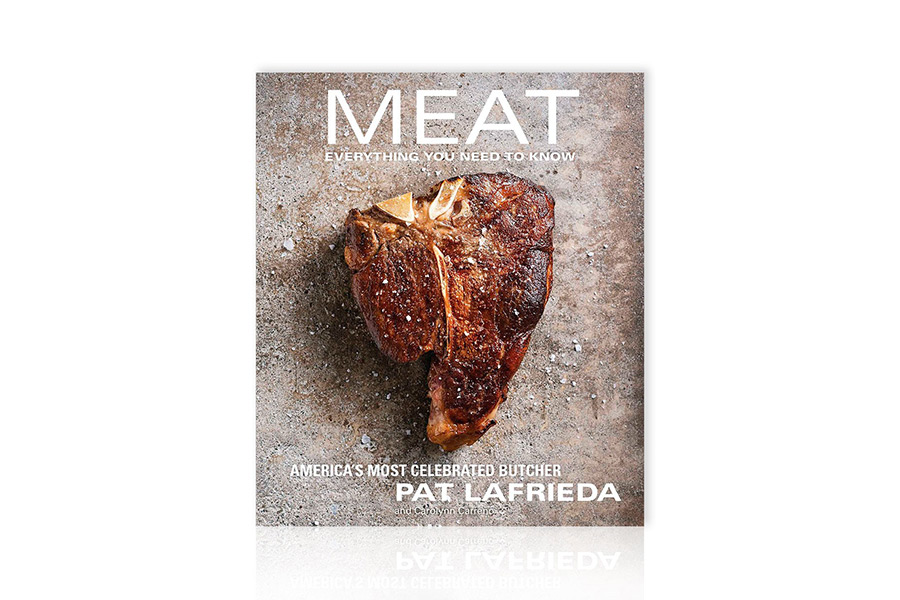 Meat: Everything You Need to Know
If you ask your dad, there's always plenty to learn when it comes to cooking up the perfect steak. But as much as we appreciate a fatherly fountain of knowledge, sometimes you have to look to the professionals to learn everything you need to know about meat. From Pat LaFrieda, the third generation butcher and owner of America's premier meatpacking business, this is the ultimate book on everything to do with beef, pork, lamb, veal, and poultry – AU$37 / US$20
Buy it here (AU) Buy it here (US)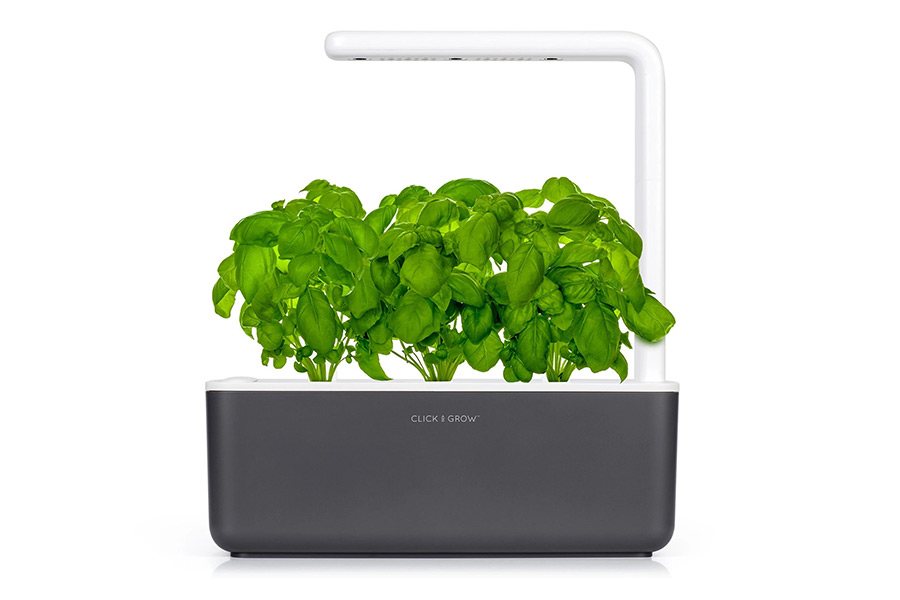 Click & Grow Mini Smart Garden
With house prices still skyrocketing, backyard space is hard to come by, let alone room to grow a simple house plant. If you're after a simple, affordable, and delectable home gardening solution, then check out the Click & Grow Mini Smart Garden – US$99
Buy it here (AU) Buy it here (US)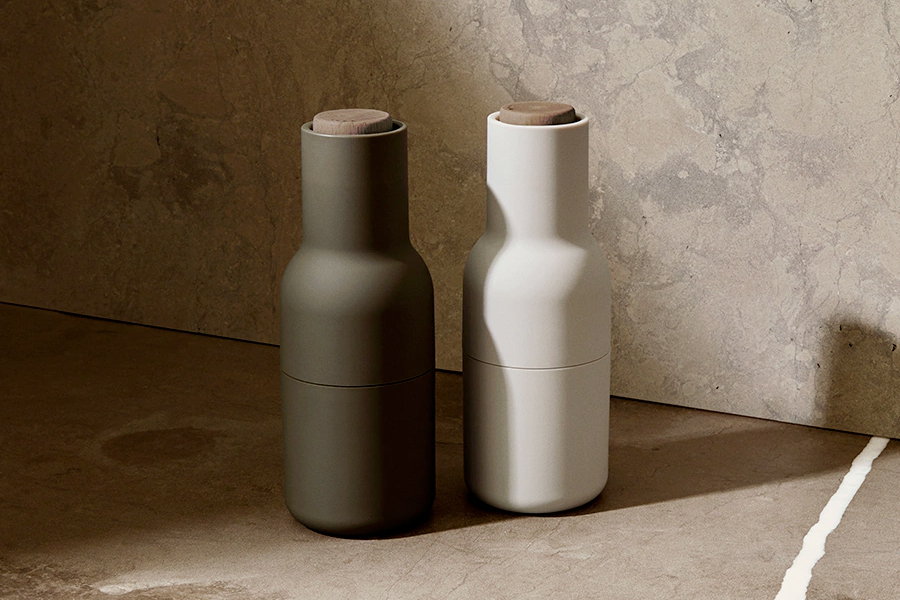 Menu Salt and Pepper Bottle Grinder
There's nothing more frustrating than salt and pepper grinders that don't work. If you're tired of poorly made grinders that seem to ruin your steak more than it seasons, then it's time to fork out for the Menu Salt and Pepper Bottle Grinders, available in Hunting green and beige – AU$109 / US$79.95
Buy it here (AU) Buy it here (US)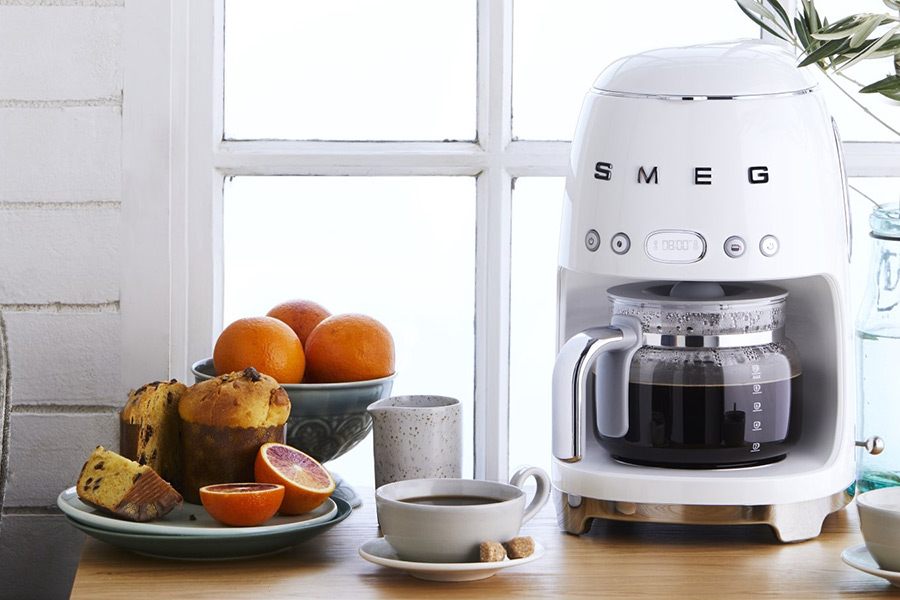 Smeg Retro Coffee Maker
Want to bring barista-quality coffee to your humble abode? Look no further than Smeg and their retro style filter coffee machines. For both lovers of 50s nostalgia and hot bean juice, this bad boy will pour out cups of coffee that taste better than any filter coffee you've had before. Packed full of unique features to make sure you get the perfect cup of joe, Smeg Retro Coffee Maker is an ideal choice this Christmas – AU$299 / US$199.95
Buy it here (AU) Buy it here (US)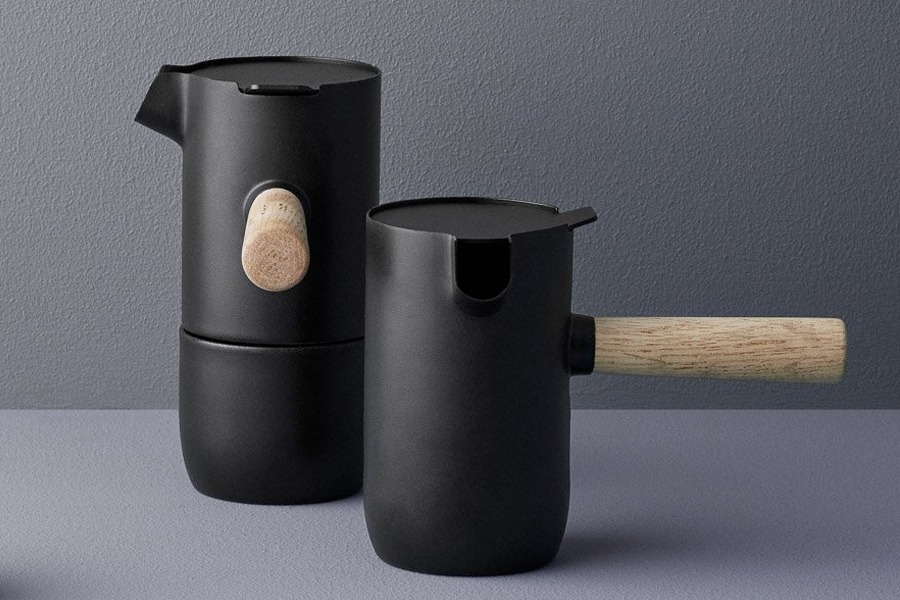 Stelton Collar Espresso Maker
This old school tech brought forward to 2020. Making a perfect coffee takes the right tools, and sometimes you just can't beat the traditional methods. This contemporary take on the classic Italian Moka pot can create a delicious brew with Scandinavian aesthetics. Simple to use and easy to clean, the Stelton Collar espresso maker is a solid choice for the stocking – AU$127 / US$117.49
Buy it here (AU) Buy it here (US)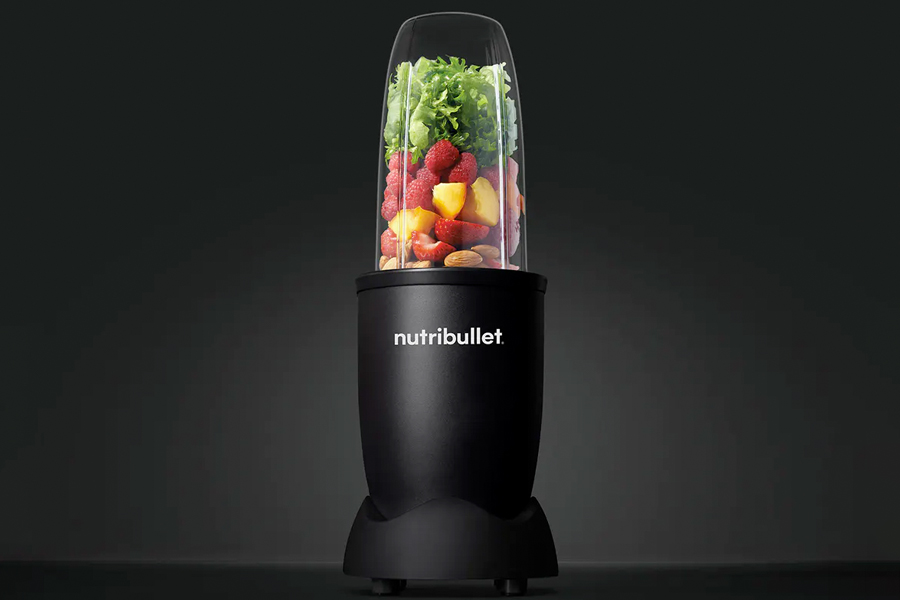 Nutribullet Pro 900 Blender
These things are incredible. Found in almost every kitchen you can think of, the NutriBullet is a serious contender amongst much larger and more expensive blenders. The Pro 900 series features a revolutionary extractor blade and milling blade with a powerful 900-watt motor capable of extracting the maximum nutritional goodness from anything you chuck inside – AU$99 / US$89.99
Buy it here (AU) Buy it here (US)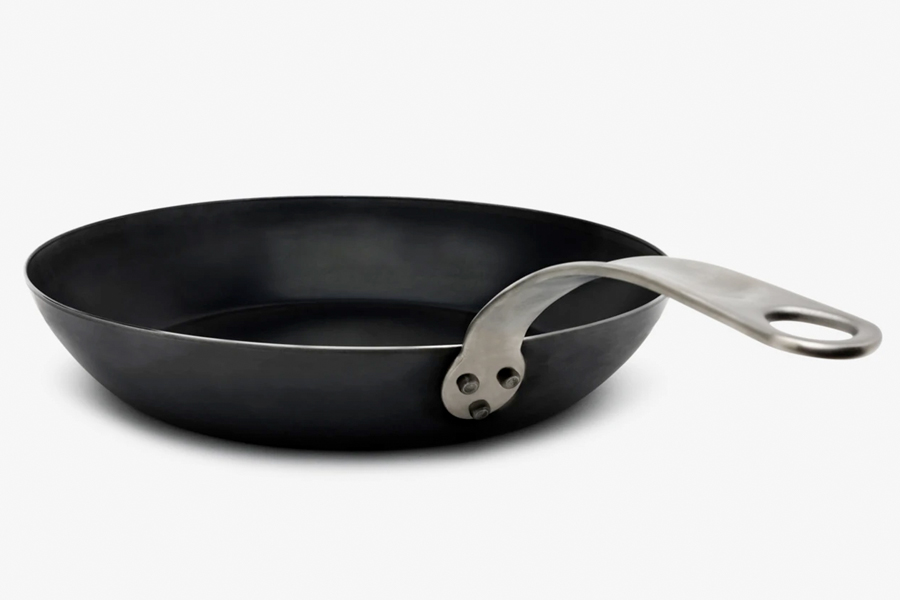 Made In Blue Carbon Steel Frying Pan
Gotta love a good frying pan. One that cooks it all stays clean and never loses its sheen, just like the Blue Carbon Steel Frying Pan. It's the perfect hybrid of a cast-iron skillet and a stainless steel frying pan. Offering optimal heat retention, seasoning, and slick properties found in your grandma's old cast iron pans, the Made In Blue Carbon Steel Frying Pan also gives you the heat control, lightness, and cooking speed of the best stainless steel pan. Whether you're a beginner or a chef, you can't go wrong with this Blue Carbon Steel Frying Pan – AU$174 / US$89
Buy it here (AU) Buy it here (US)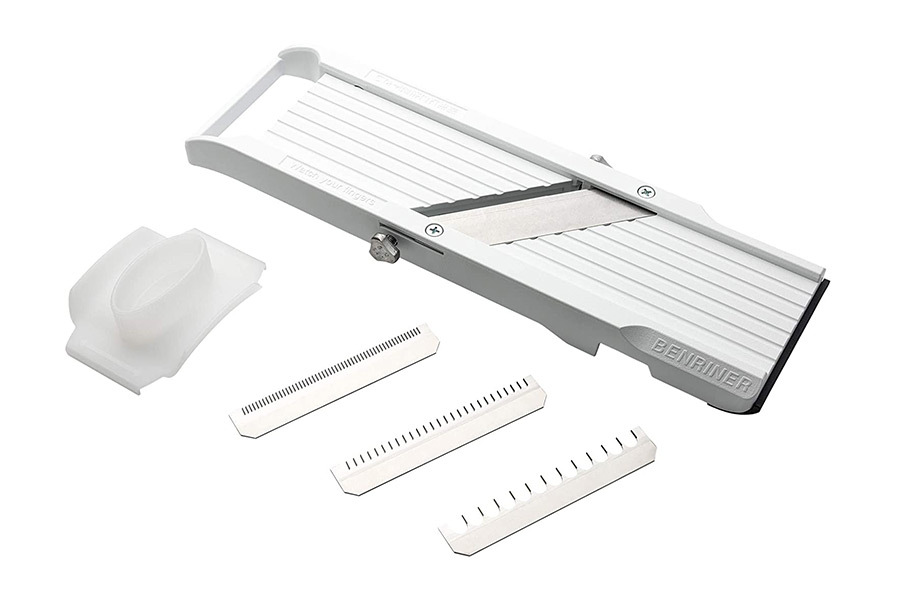 Benriner "Little Beni" Japanese Mandoline
Get slicing professional with the Benriner "Little Beni" Japanese Mandoline. Quickly and easily cut fruit and veg with four different handcrafted Japanese stainless steel blades – straight edge, coarse, medium, and fine tooth. No matter what you need to slice, Little Beni has you covered for Christmas Day lunch – AU$59.95 / US$36.99
Buy it here (AU) Buy it here (US)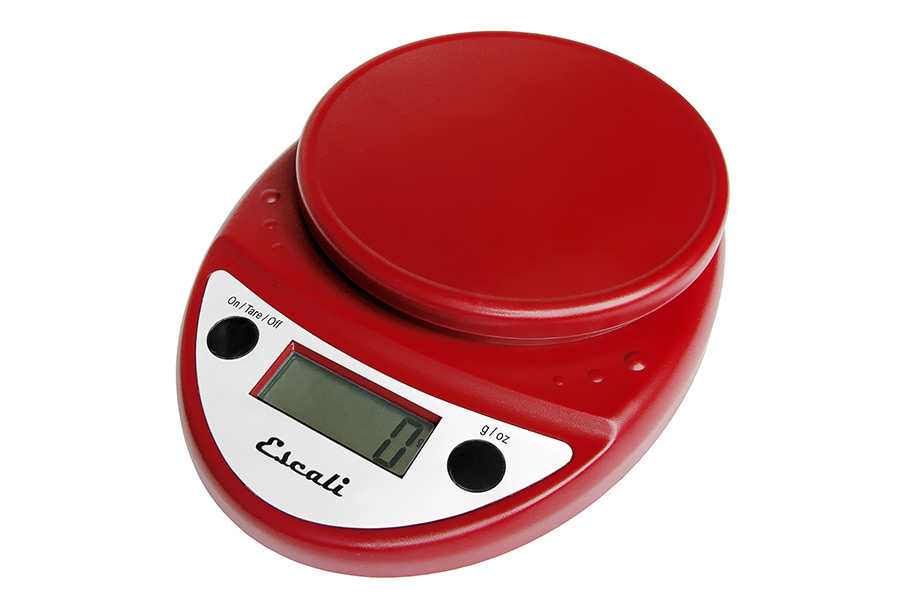 Primo Red Digital Food Scale
Before you even think of cooking your next meal, you need to make sure you've measured everything out correctly. With a single gram being the difference between a soufflé that rises or not, the Primo Red Digital Food Scale is the ultimate addition to any kitchen – AU$40.75 / US$24.95
Buy it here (AU) Buy it here (US)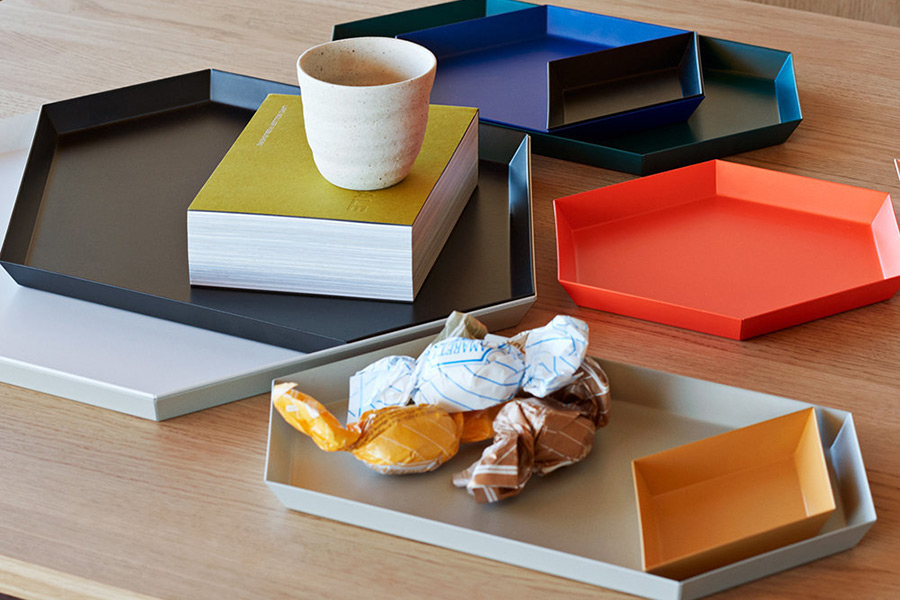 Hay Kaleido Tray
Designed by Clara von Zweigbergk for HAY, this tray may seem a little over the top, but when it comes to presentation, there's nothing better than showing off. Available in pink or grey, these Kaleido Trays reveal Clara's intuitive sense of colour in a myriad of shapes and sizes, but just remember, these trays are not made for food and nor can they withstand water. But chuck your slat and pepper shaker on top next to the napkins, and we reckon this will look perfect alongside your culinary creations – AU$64 / US$32
Buy it here (AU) Buy it here (US)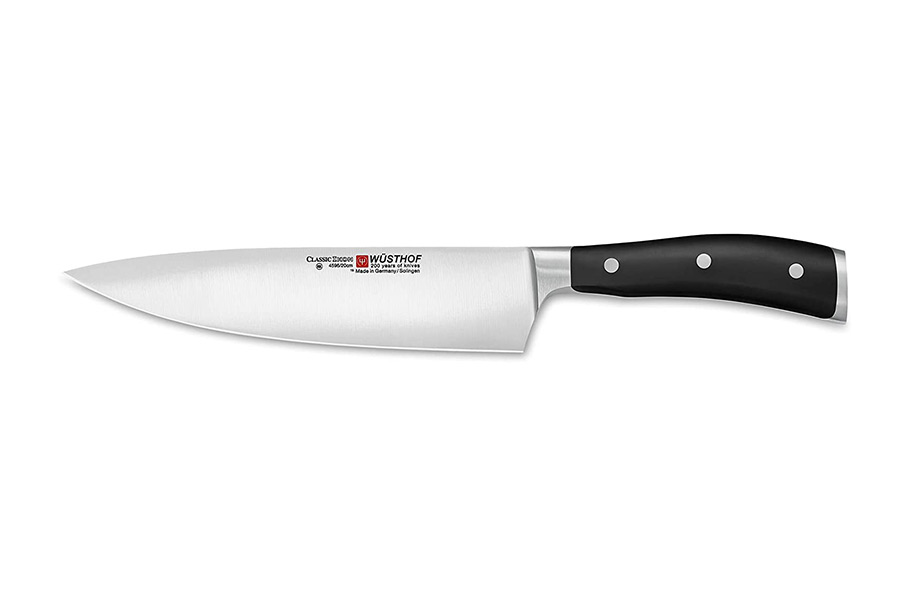 Wüsthof Pro Cook's knife
Pick up this kitchen workhorse and prepare your meals with ease. The Wüsthof 8-inch Classic Chef's Knife is an essential addition when preparing any meal. An all-purpose cook's knife for chopping, mincing, slicing, and dicing. Made from a single block of High Carbon Stainless Steel and tempered to 58-degree HRC, and sporting Precision Edge Technology (PEtec) – US$259
Buy it here (AU) Buy it here (US)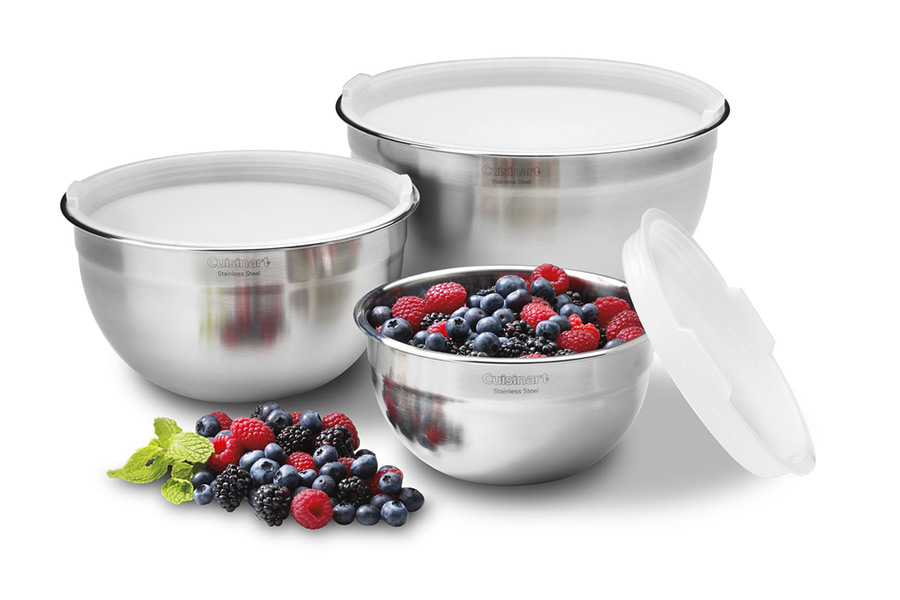 Cuisinart CTG-00-SMB Stainless Steel Mixing Bowls
Everyone needs a good mixing bowl. For tossing salads, marinating meat, or oiling up the potatoes. Whatever the meal, the Cuisinart CTG-00-SMB set of Stainless Steel Mixing Bowls is the perfect solution for any preparation station – AU$67.16 / US$34.99
Buy it here (AU) Buy it here (US)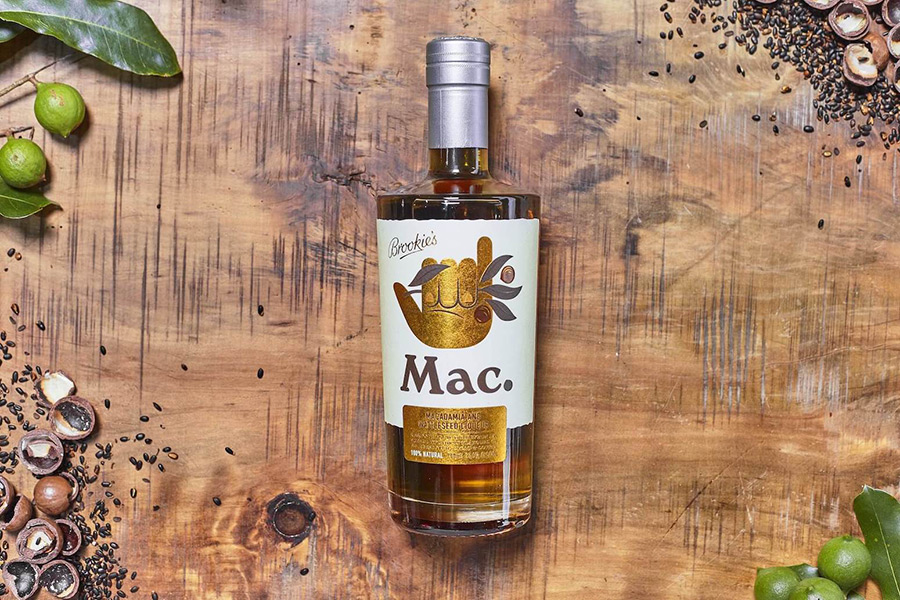 Mac. by Brookies
We left the best for last. A bottle of Mac. by Brookie's made from a premium roasted Macadamia & Wattleseed liqueur. Crafted with natural ingredients, Mac. was made to shake things up! Whether you enjoy it over ice with a slice of lime or mixed into your Espresso Martini, this is a delicious spirit made with the true nature of Byron Bay – AU$65
More Christmas Gift Guides:
2020 Christmas Gift Guide – Under $100
2020 Christmas Gift Guide – The Fitness Freak
2020 Christmas Gift Guide – For Your Pet(s)