With so many toy's and devices available for kids, it can be hard to find the perfect gift. But it doesn't have to be anymore. With everything from Lego to Ipads and everything in between our gift guide for kids, is here to make this months gift-giving easier than ever.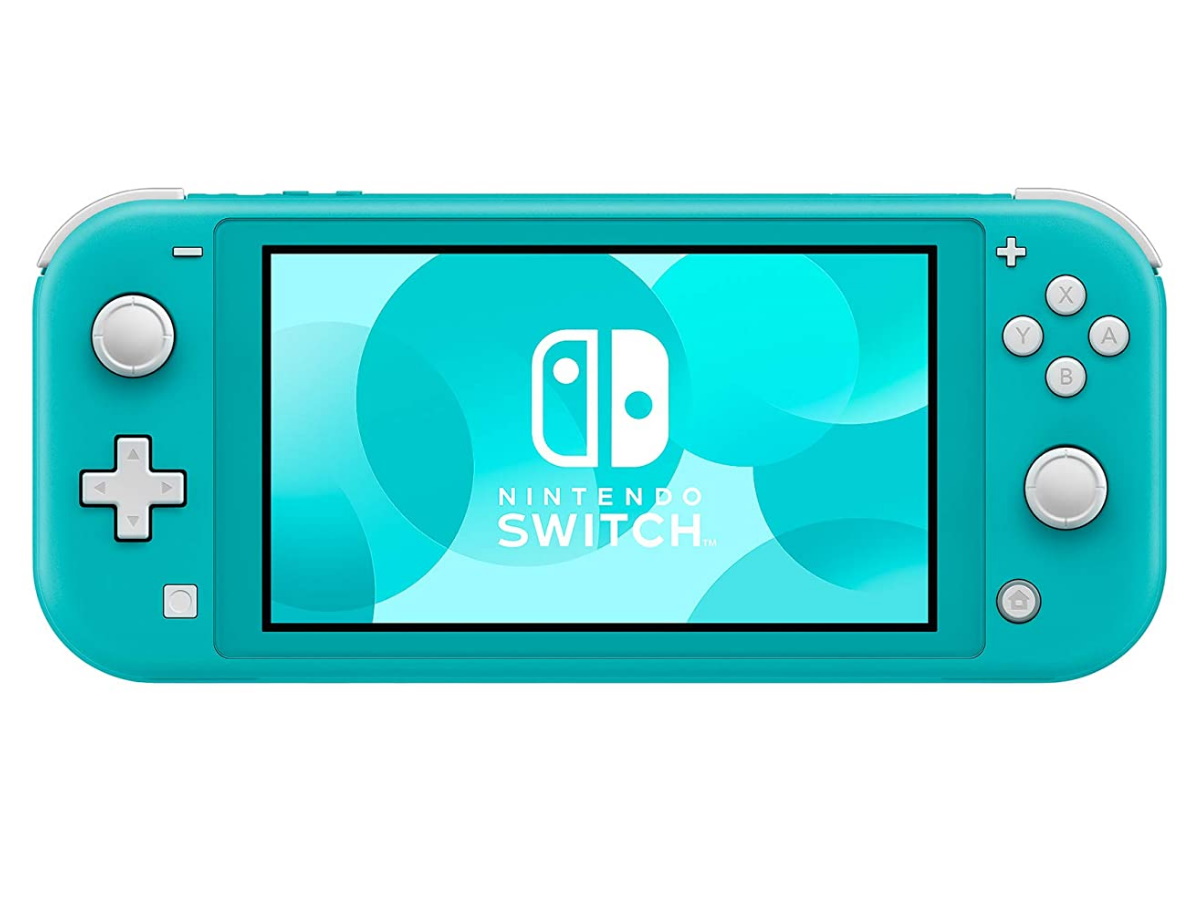 Nintendo Switch Lite
Nintendo Switch Lite is optimized for personal handheld play. It features a sleek, unibody design with fully integrated controls and a built-in plus Control Pad. It's compatible with all physical and digital Nintendo Switch games that support Handheld mode. It's available in a range of colours.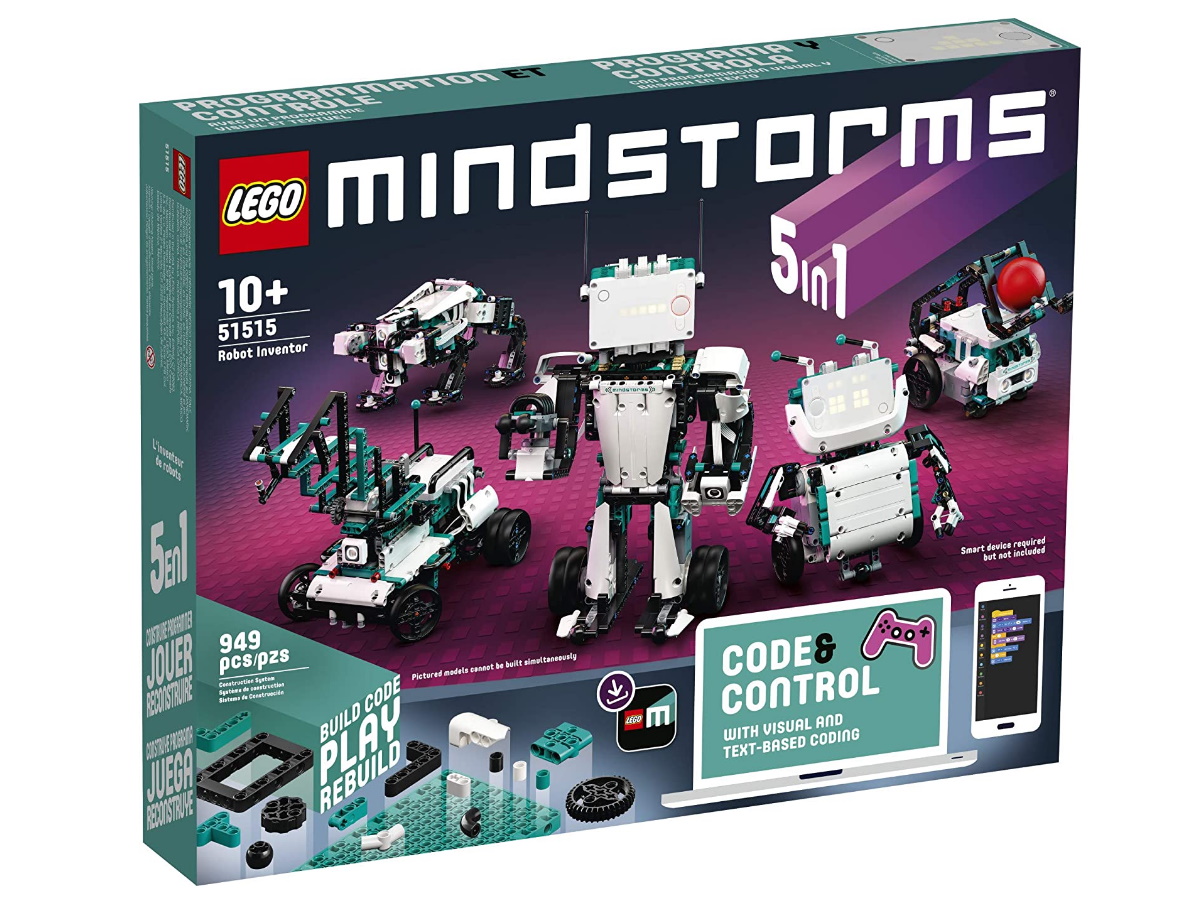 LEGO MINDSTORMS Robot Inventor Building Set
LEGO MINDSTORMS Robot Inventor Building set has almost 1,000 pieces, including an intelligent Hub, 4 Medium Motors, Color Sensor and Distance Sensor with a break-out interface. This set is amazing as it gives kids the chance to gain essential STEM skills. As they build, code and play with remote-control model robots and intelligent creations that shoot missiles, play ball, drive around and more!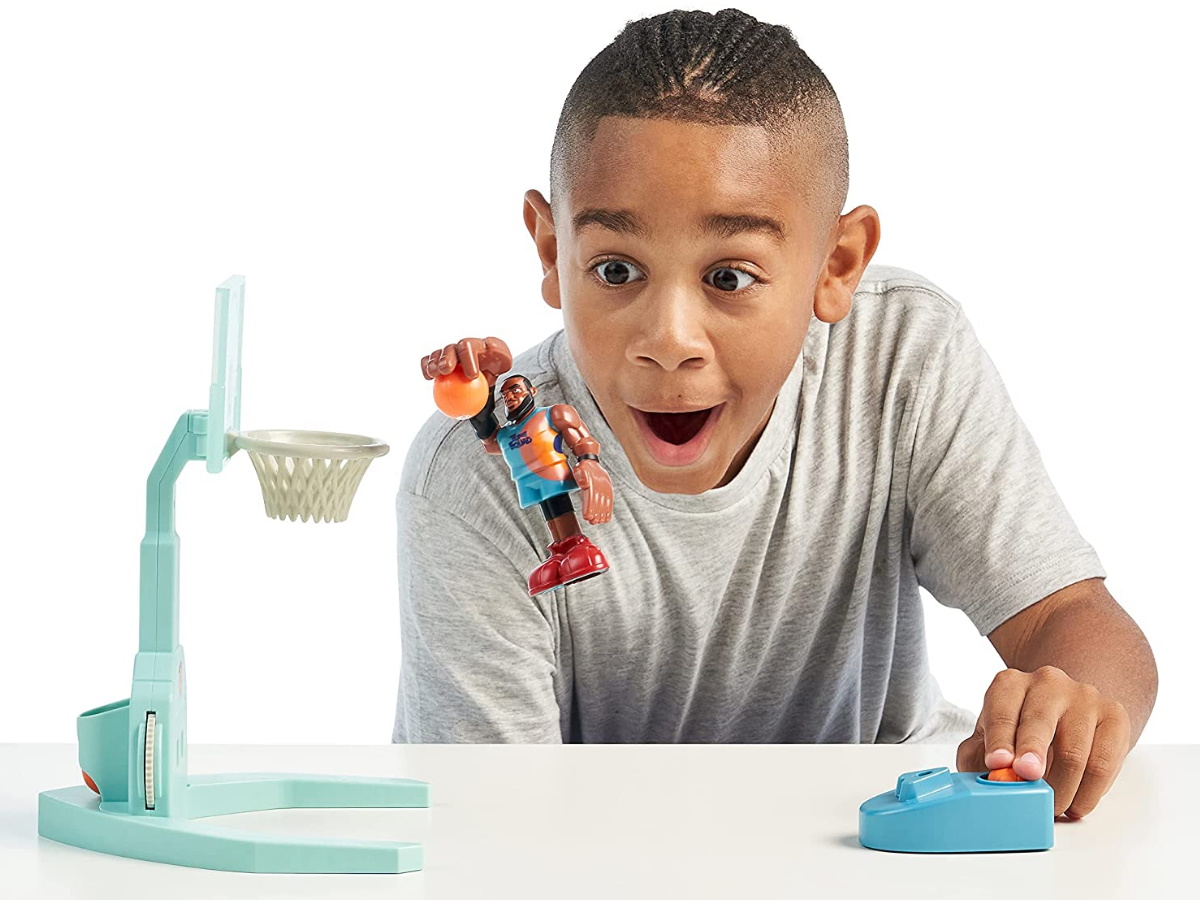 Space Jam Lebron Super Shoot & Dunk Playset
Re-enact the action from the movie with the Space Jam Lebron Super Shoot & Dunk Playset. Use the LeBron James action figure to test your skills and challenge your friends. Simply place Lebron on the launcher to launch him into the air to perform an awesome dunk shot or load the ball in his hand, pull it back, shoot and score a 3 Pointer.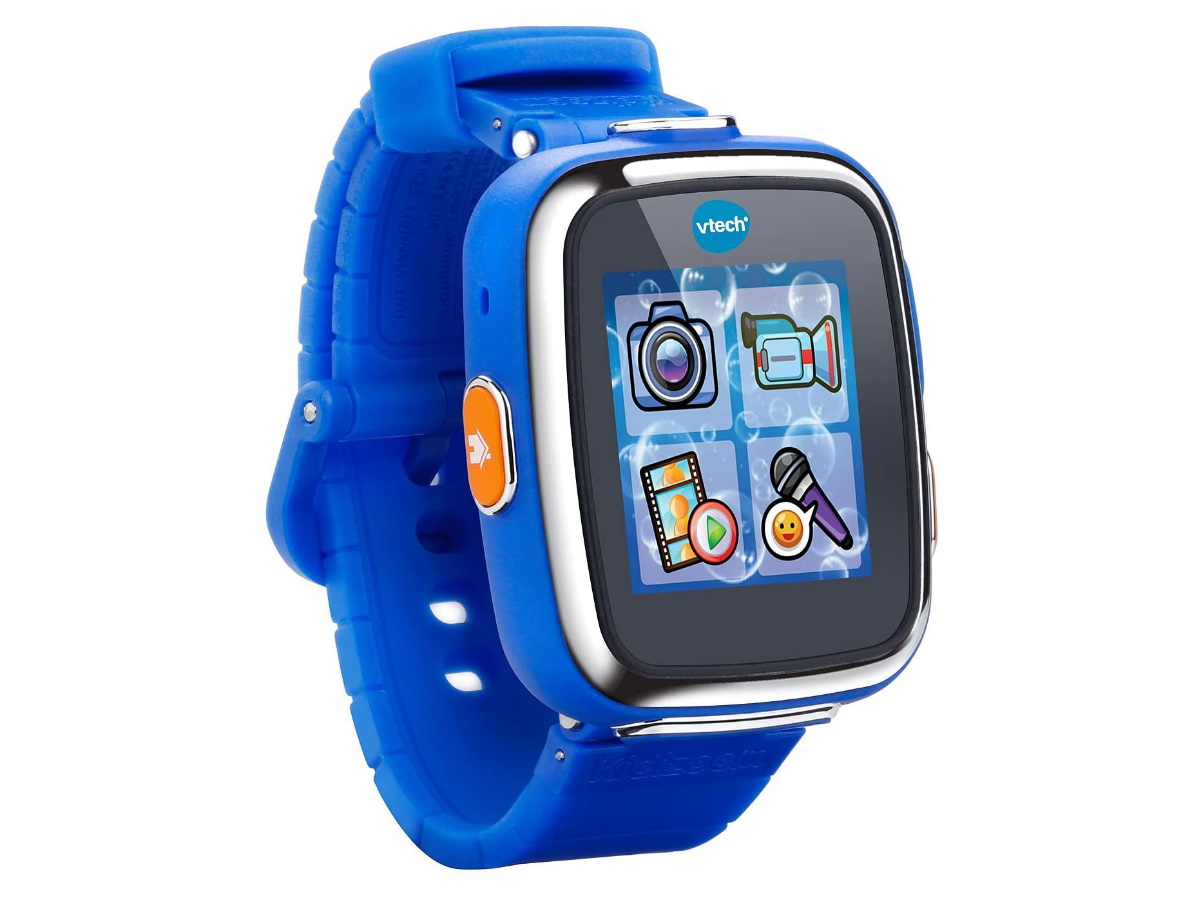 VTech Kidizoom Smartwatch DX
VTech Kidizoom Smartwatch DX is a smartwatch made for kids. It features 3 fun activities, 5 games, 3 action challenges and a motion sensor. This durable smartwatch even features a camera with photo effects, video camera, voice recorder with voice-changing effects and touch screen.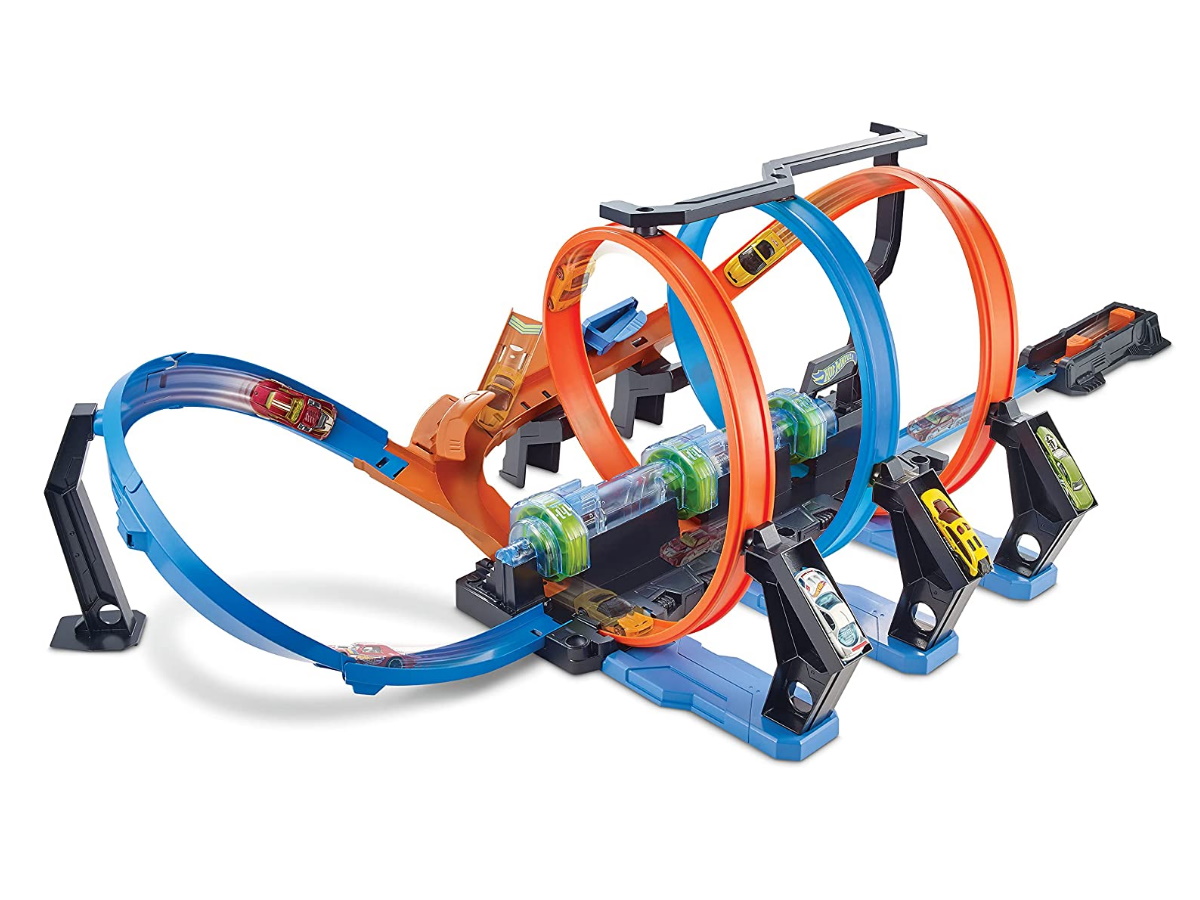 Hot Wheels Corkscrew Crash Track with Motorised Boosters
Hot Wheels Corkscrew Crash Track is an enormous track. It features 3 loops, 3 crash zones and 3 high-speed motorised boosters. This track is not only challenging but it's exciting, skill-based action with the problem-solving component. Plus the set also connects to other Hot Wheels sets for building an epic world of fun.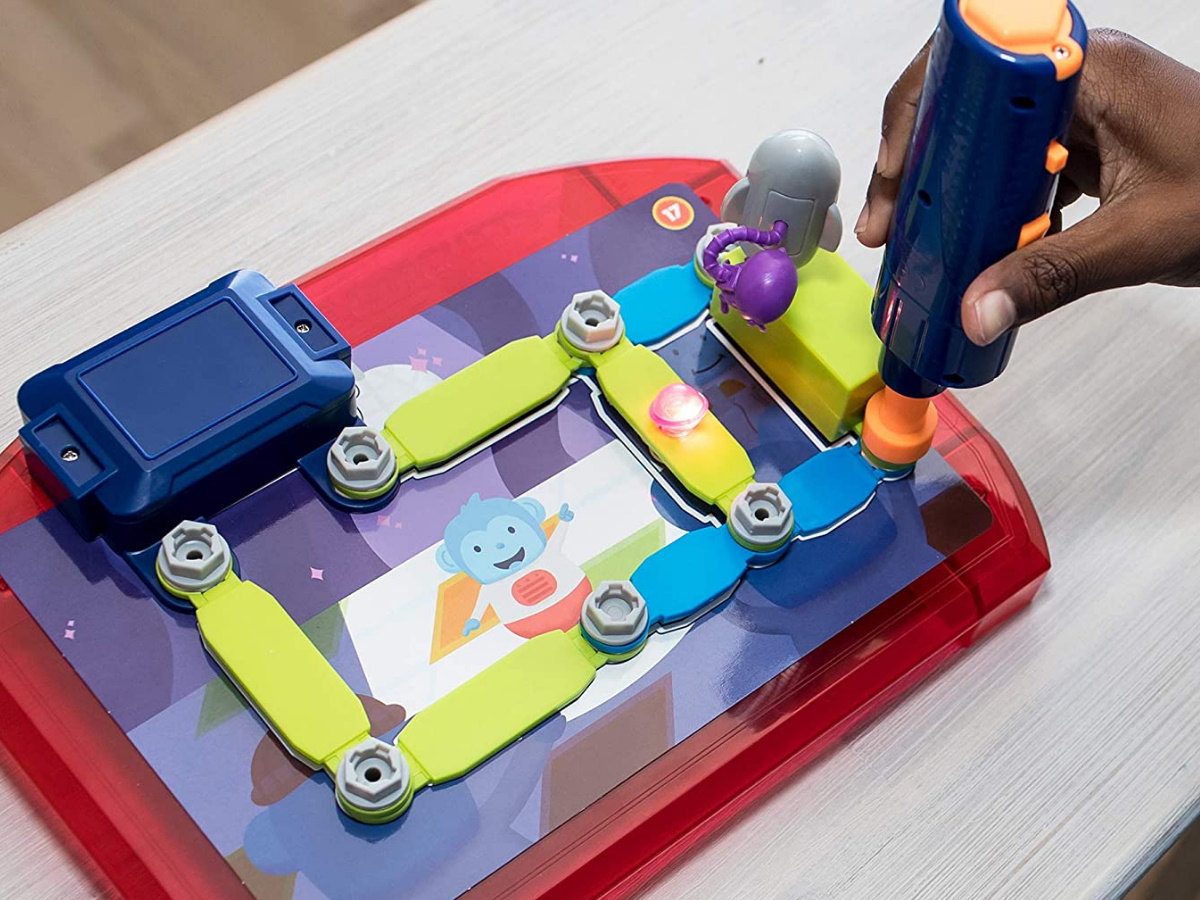 Educational Insights STEM Circuit Building Science Kit
Educational Insights STEM Circuit Building Science Kit is perfect for kids as it has 20 space-themed missions for your mini engineers to complete. The kit includes 1 power drill, space circuit board, 20 bolts, 1 battery pack, 1 moon dome, 18 connectors and 10 double-sided challenge cards. The drill requires 3 AAA batteries, and the battery pack requires 3 AA batteries (not included).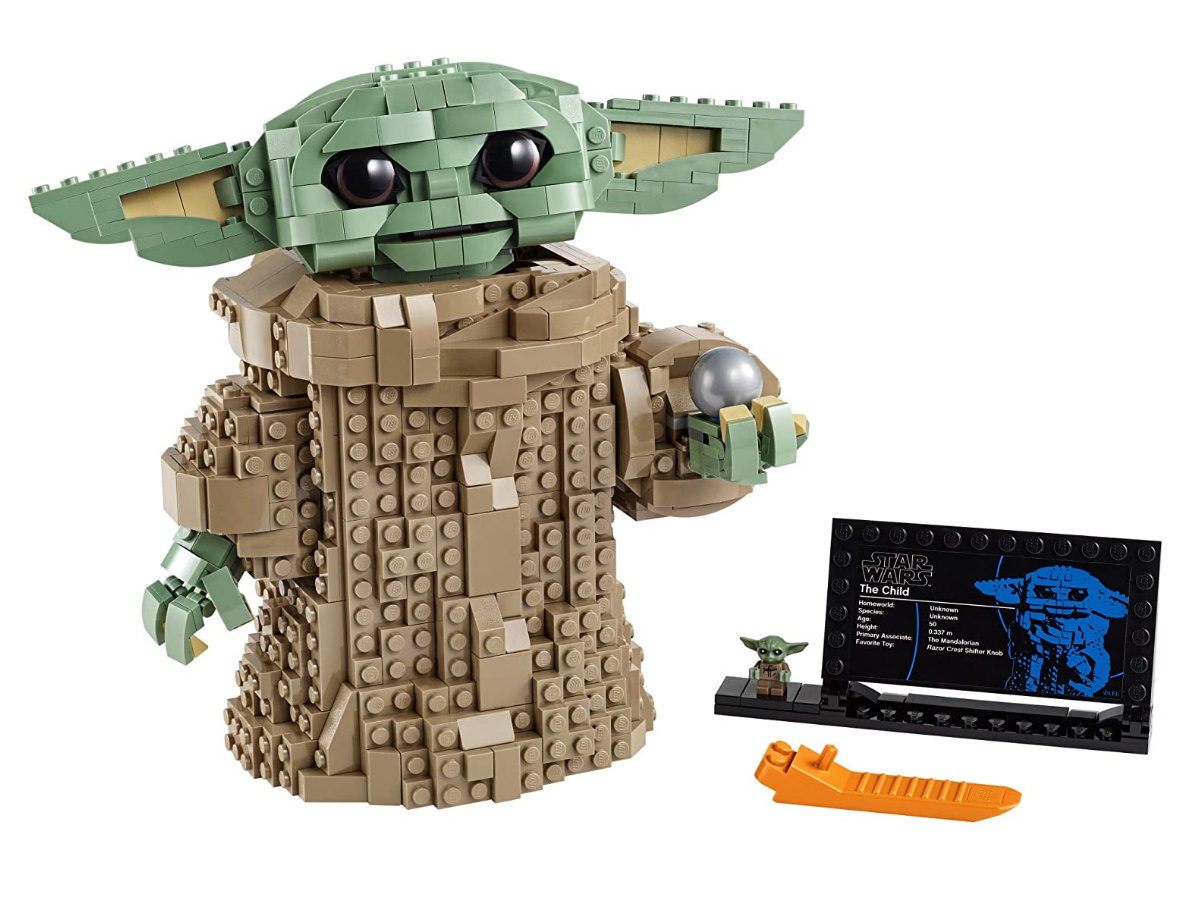 LEGO Star Wars: The Mandalorian The Child Building Kit
The LEGO Star Wars: The Mandalorian The Child Building Kit is a 1,073-piece, collectible buildable LEGO display piece. This buildable model captures all the cute features and the model also features a posable head, movable ears and an adjustable mouth for different expressions. The set also includes a gearshift knob element, which can be placed in its hand, plus an information sign and the Child LEGO Minifigure to complete a delightful display.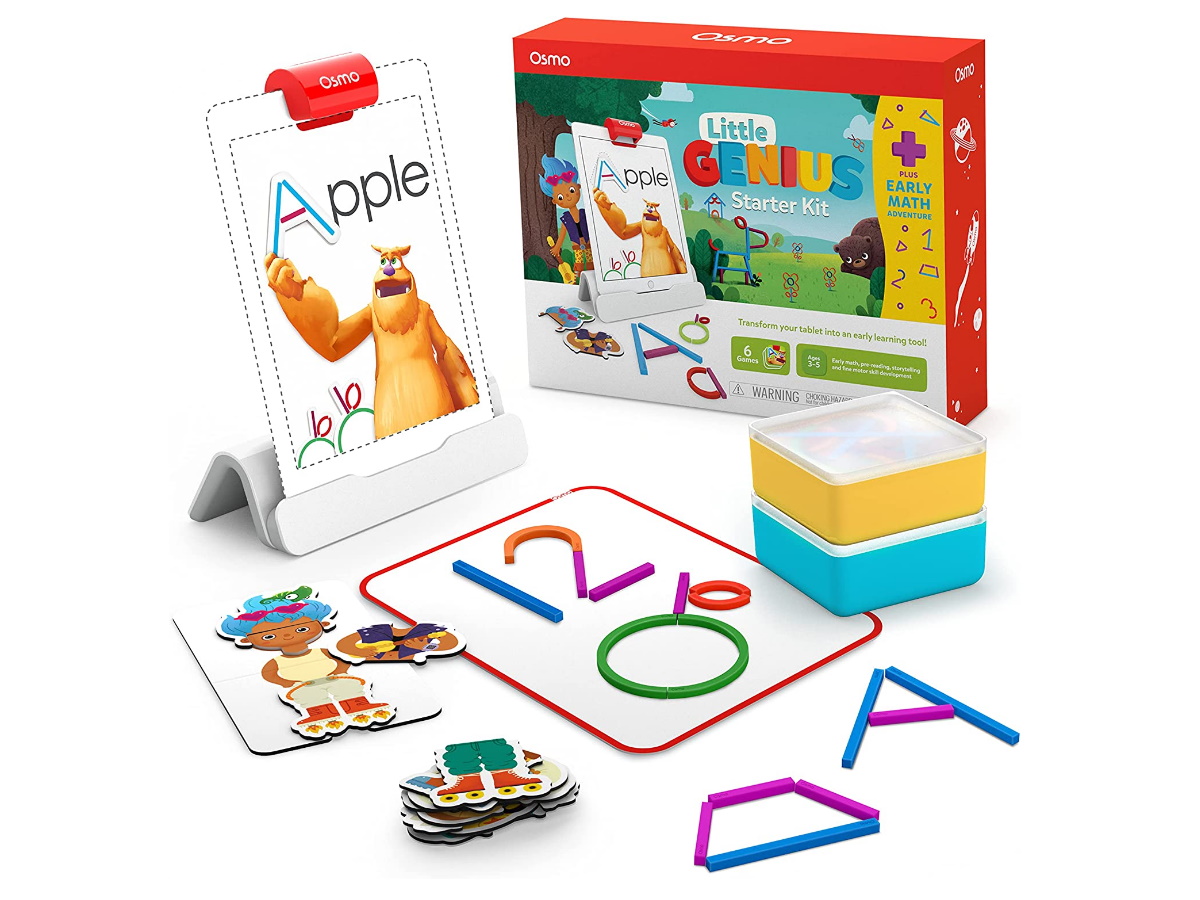 Osmo Little Genius Starter Kit for iPad
Osmo Little Genius Starter Kit for iPad allows kids to play with tangible educational toys and bring their actions to life on an iPad. It features 4 creative games to learn maths, reading and life skills. The kit comes with an Osmo Base & reflector for iPad, 19 cardboard pretend to play Costume Pieces, 38 silicone Sticks/Rings (BPA Free and Dishwasher Safe). It also includes a silicone gameplay mat, stackable storage for game pieces & 6 Game Apps: Shape Builder, Counting Town, ABCs, Costume Party, Stories, and Squiggle Magic.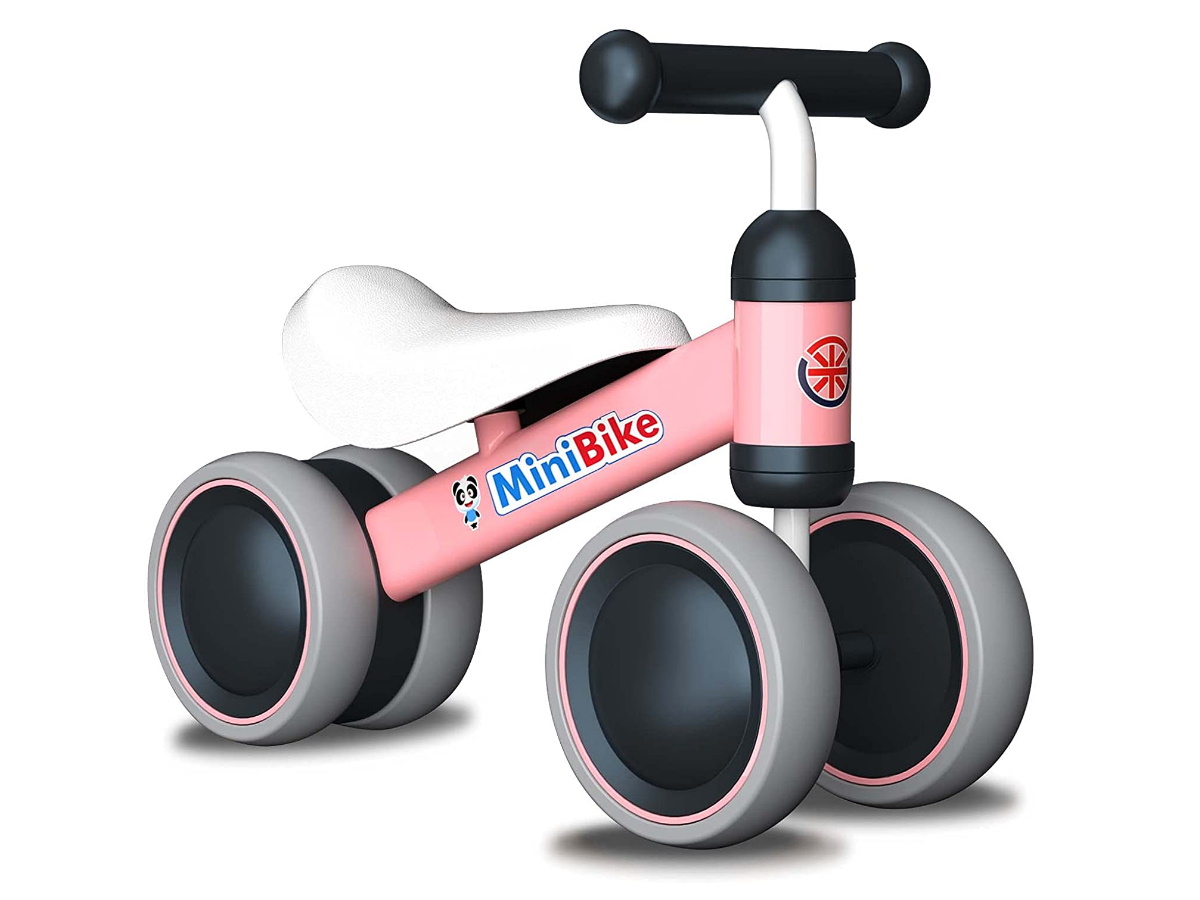 YGJT Baby Balance Bike
YGJT Baby Balance Bike is available in 6 different colours. It is made with a sturdy and durable carbon steel frame structure and eco-friendly EVA material handlebar, wheel and supportive soft seat. This toddler bike creates a smooth, easy ride for young infants and it features a modular design that takes only 3 steps to assemble.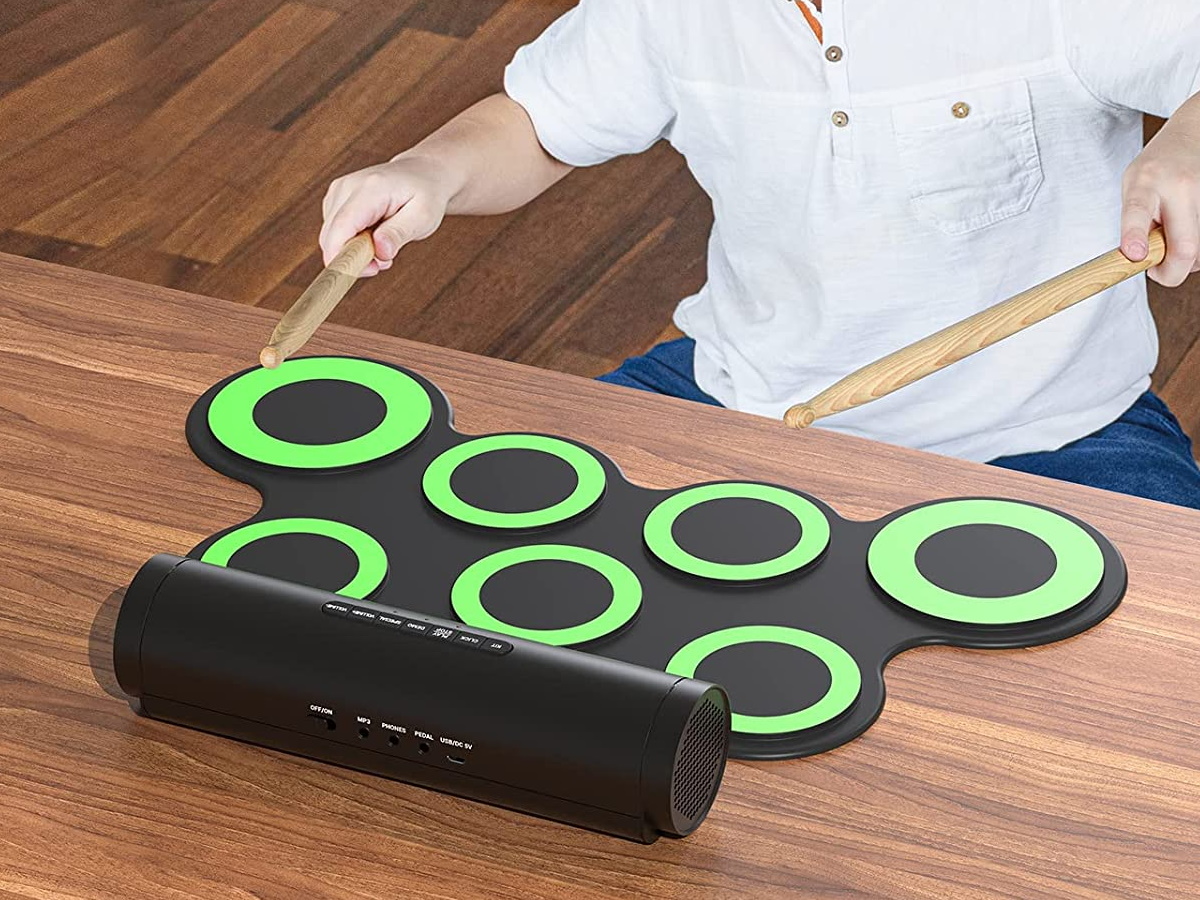 PAXCESS Electronic Drum Set
The PAXCESS Electronic Drum Set includes 1 snare, 3 toms, 1 crash, 1 ride, 1 hi-hat as well as 2 foot pedals play the sound of Bass Drum. This portable roll-up drum kit offers 5 timbres, 8 demo Songs and 3 rhythms, you can play different music styles. This 7-pad practice drum set is powered by a built-in 2400mAh rechargeable lithium-ion battery, up to 10 hours of playtime per charge. It also features a headphone jack as well as high-quality built-in dual speakers.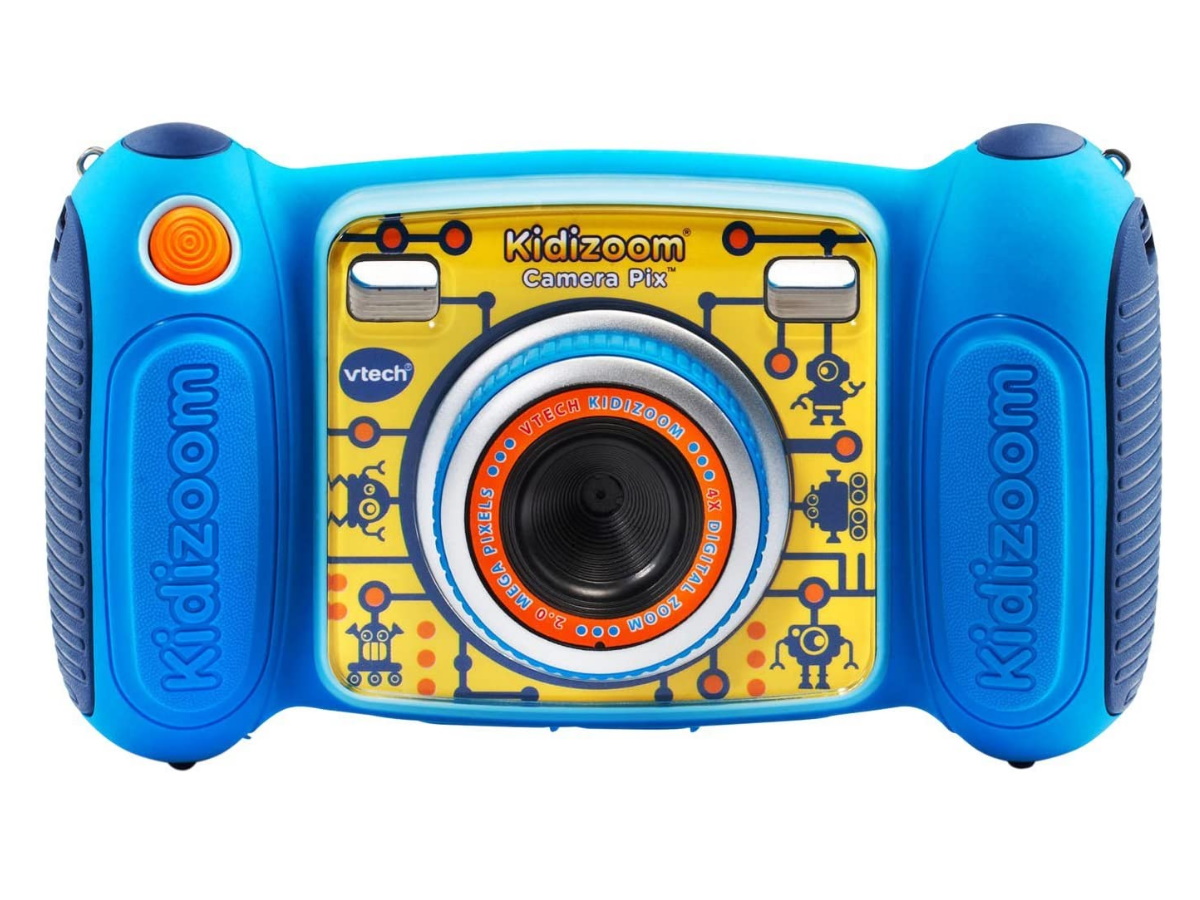 VTech Kidizoom Camera Pix
VTech Kidizoom Camera Pix allows kids to take real digital photographs and features a durable design that protects it from drops and tumbles. The Kidizoom Camera features a selfie mode, a video recorder and a voice recorder. It also has fun photo collage templates in addition to static and animated photo effects to enhance your pictures. It has a built-in memory and micro memory card slot for memory expansion and requires 4 AA batteries (not included).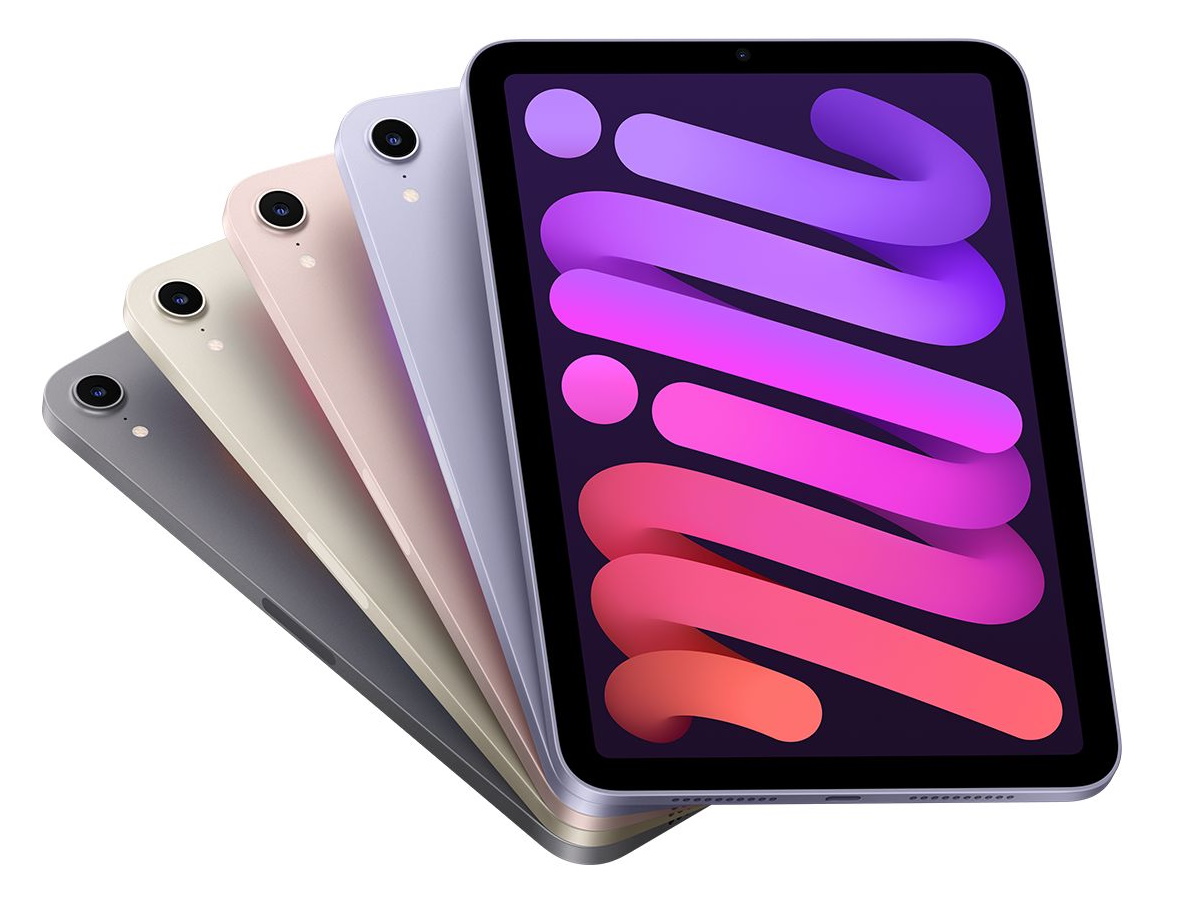 Apple iPad Mini
Apple iPad Mini is available in 4 finishes. Whether they use it for fun or learning, the Apple iPad Mini is the perfect gift for kids, It has an all-screen design with a stunning 8.3-inch Liquid Retina display with wide colour, True Tone and 500 nits of brightness. Plus it has all-day battery life with the A15 Bionic chip.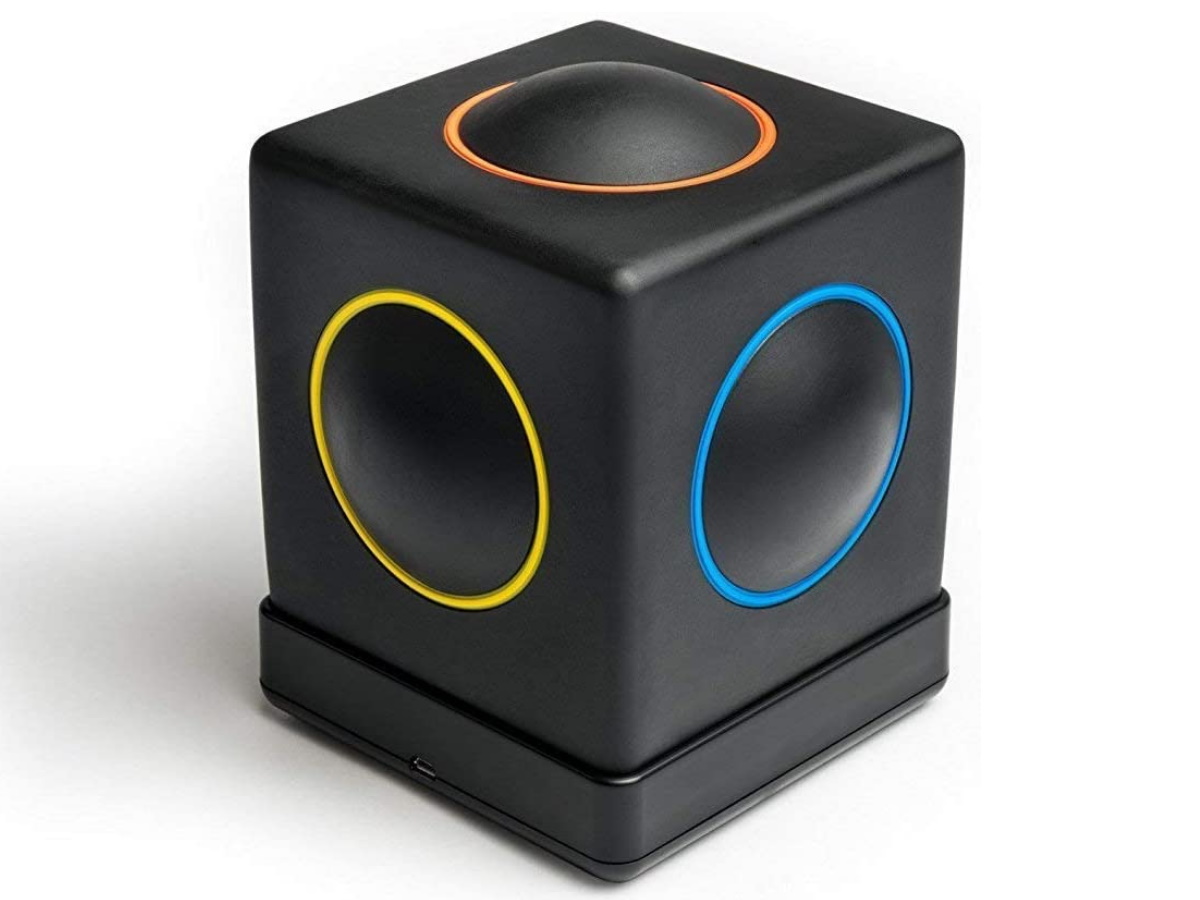 Skoog 2.0 Music Maker
Skoog 2.0 Music Maker is a Multi-Sensory Learning device that allows anyone can play music, simply by touching and squeezing the Skoog cube. All this can be done after downloading the Skoog iPhone, iPad or MacBook app. Its soft, tactile, rubber surface can be easily sanitized. And with Skoog's built-in rechargeable battery, that lasts up to 10 hours of continuous play.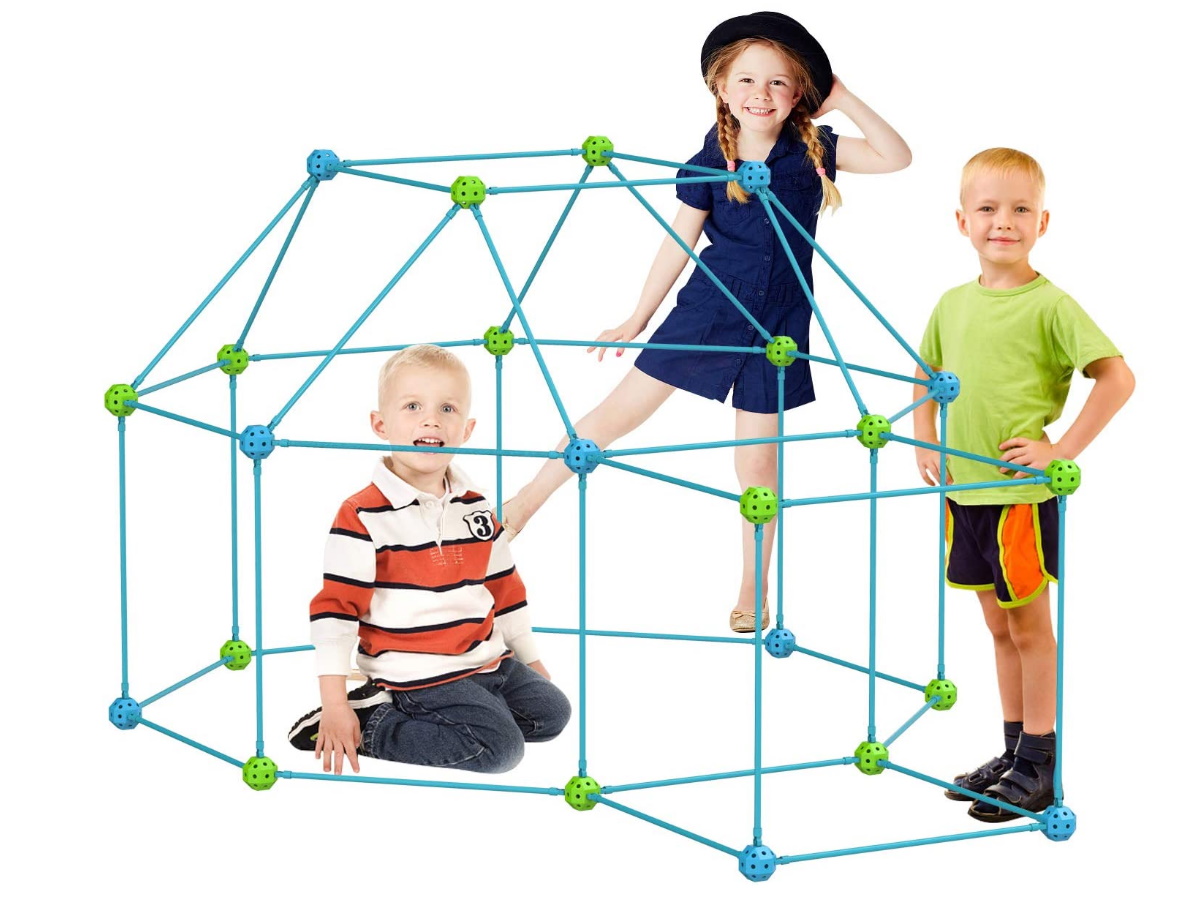 Kids Fort Building Kit
Kids Fort Building Kit includes 75 sticks, 23 blue solid balls and 22 green solid balls allowing kids to build forts of all shapes and sizes. Made with solid and premium plastic, simply insert and twist the rods into the balls, builder connects in a few seconds and easily disassemble, with no structural collapse. A storage bag is included.