Man of Many's Most Wanted – October 2023
From decadent springtime scents to ultra-high-tech lawnmowers to help you clean up the garden in time for the festive period, to the latest in gaming and watches, this October, Man of Many's Most Wanted is bringing you some of the best products we've had the pleasure of turning your attention towards. Nearing the end of the year, it may even be time to start thinking of Christmas gifts (yes, somehow it is almost that time of year!) so without further ado, here are some of our most wanted products for this month.
RELATED: These are the best tech gifts and gadgets right now.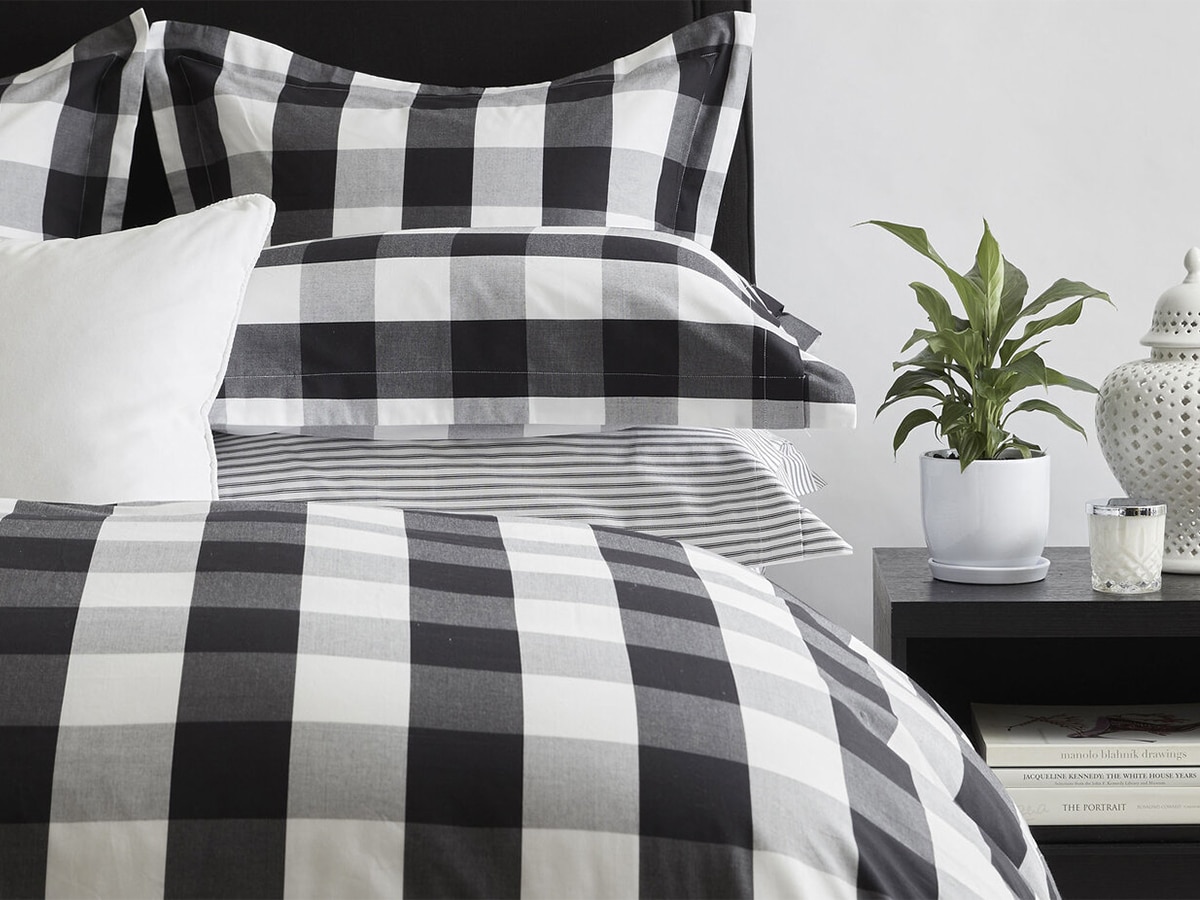 Blanche Rose Luxury Bedding
Chosen by: Scott Purcell
If there's one thing we've learned when it comes to adulting, it's that there's no such thing as spending too much on bedding (I mean, you literally sleep in it every night!) Enter Blanche Rose Luxury Bedding. These guys offer the ultimate range of crispy, luxe bedding with that classic, opulent feel. They also also tableware and nightwear, among other things.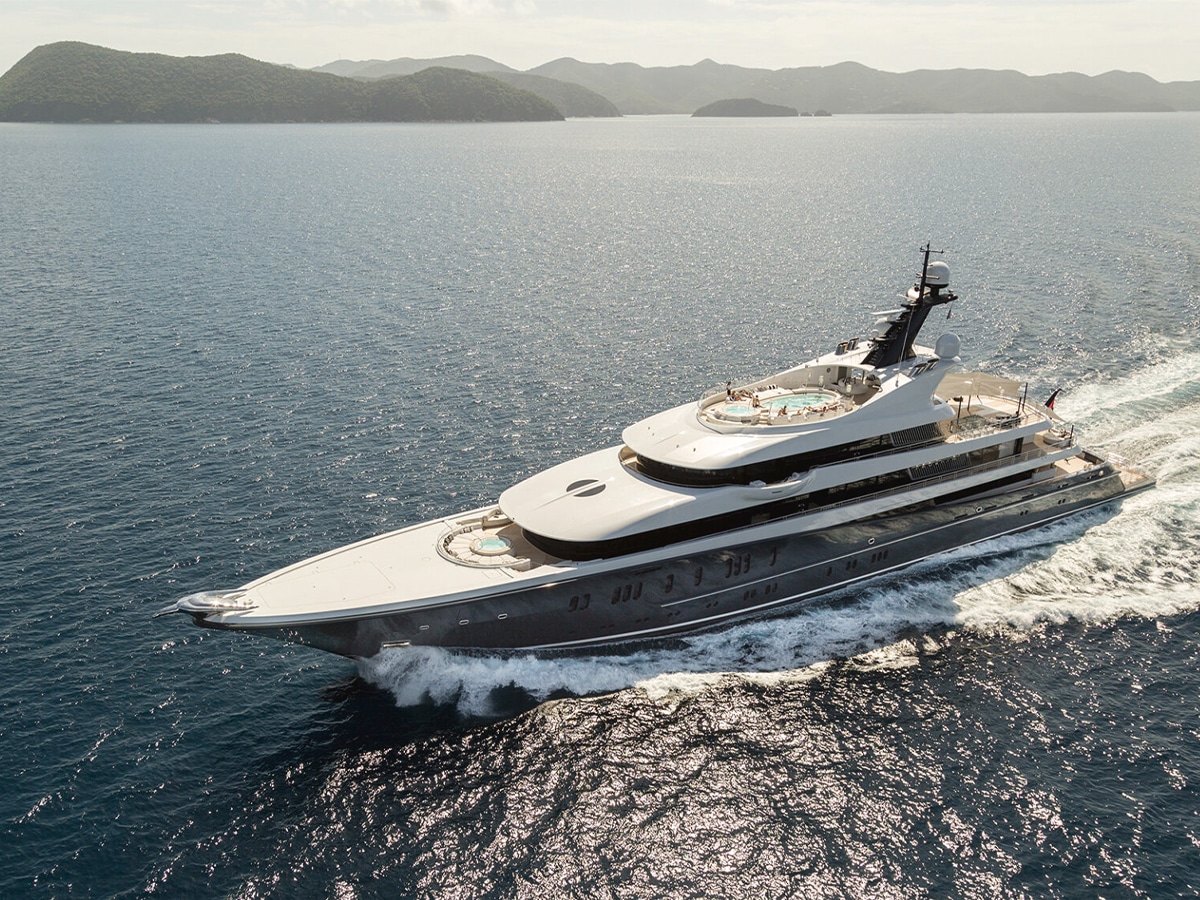 Cecil Wright Phoenix 2
Chosen by: Scott Purcell
On the hunt for a new Yacht? Or just looking for one to dream about? Look no further than the Cecil Wright Phoenix 2. Launched in 2010, the 90m Lurssen PHOENIX 2 is the epitome of Manhattan art deco opulence, and we love it. The impressive yacht can fit up to 14 guests in 7 cabins and features spacious interior and exterior sections across several decks, a movie theatre, spa, gym, beauty salon, beach club and an elevator.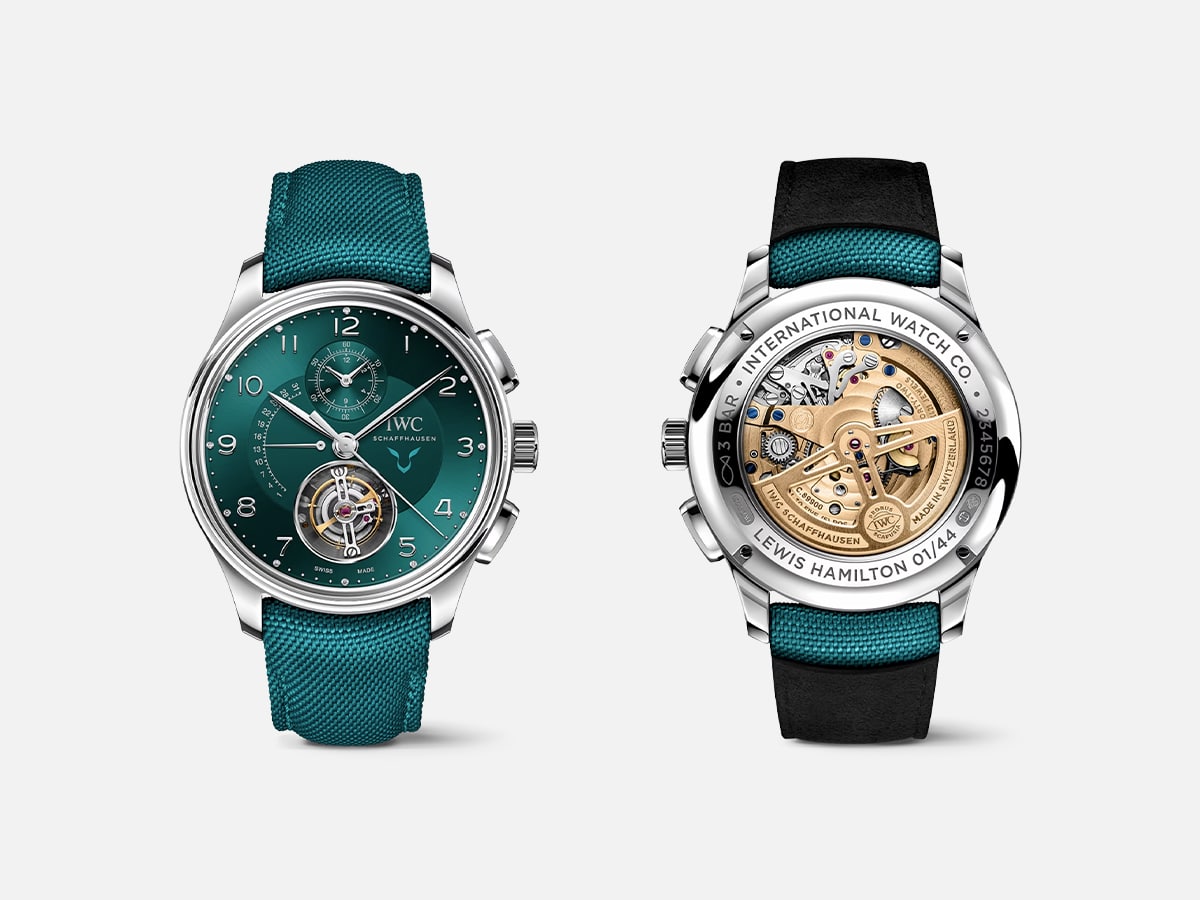 IWC Tourbillion
Chosen by: Scott Purcell
With a striking green textile band, the IWC Tourbillion is an aesthetic masterpiece. The watch is accomplished motorsport athlete Lewis Hamilton's third limited edition with IWC and by far, one of our all-time favourites. It features a large case, is made of 950 platinum with brushed and polished surfaces and is topped by an arched-edge sapphire crystal. The end result is the epitome of unpretentious luxury.
---
Featured Video from Man of Many
---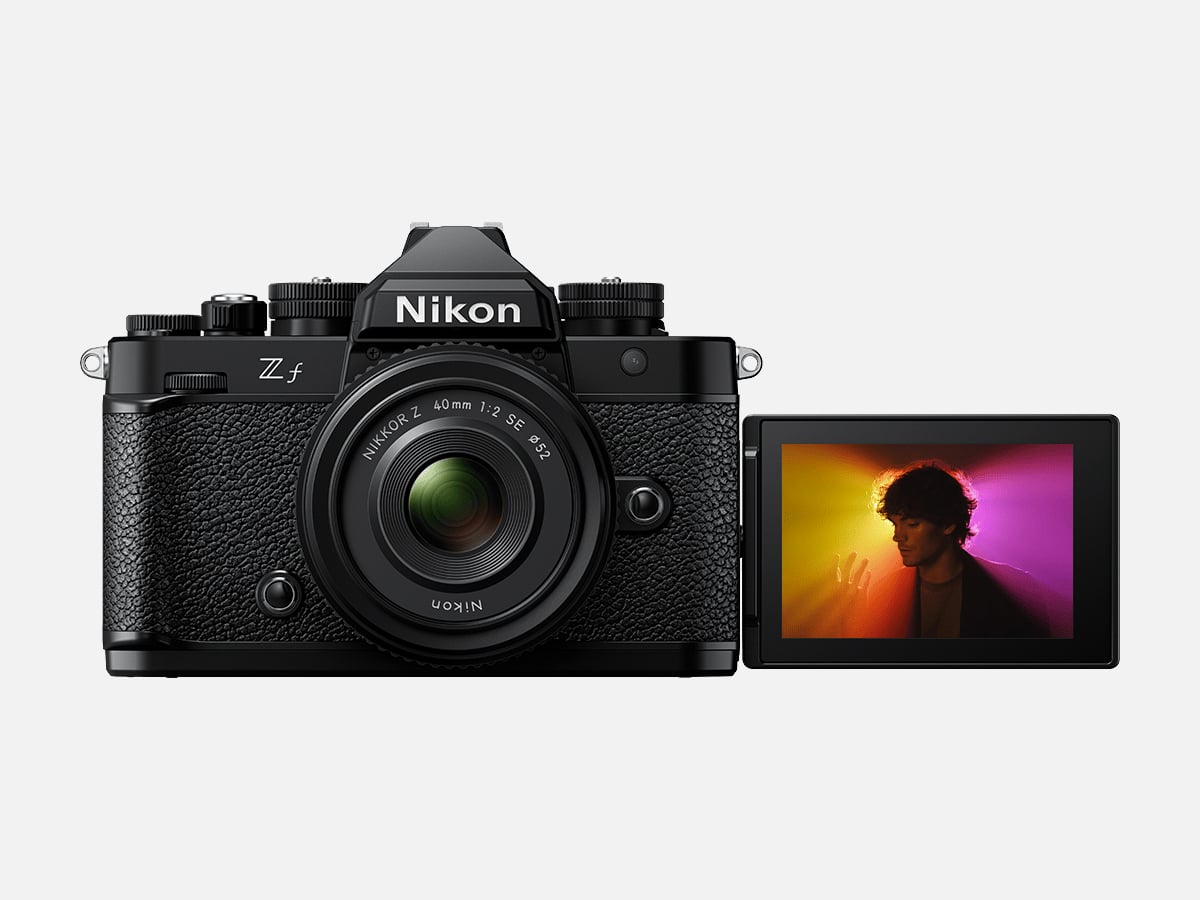 Nikon Z F Mirrorless Camera
Chosen by: Scott Purcell
Whether you're into photography and need a new toy, or you're looking to get yourself a retro-looking camera to add to your aesthetic, the Nikon ZF is your guy. The modern mirrorless camera is packed with cool features, including a 24.5-megapixel full-frame sensor, 299-point tracking autofocus with subject detection, in-body image stabilisation and dual card slots, all in an OG body. It launches in mid-October, so get ready to pounce, because we have a feeling this one's going to be popular.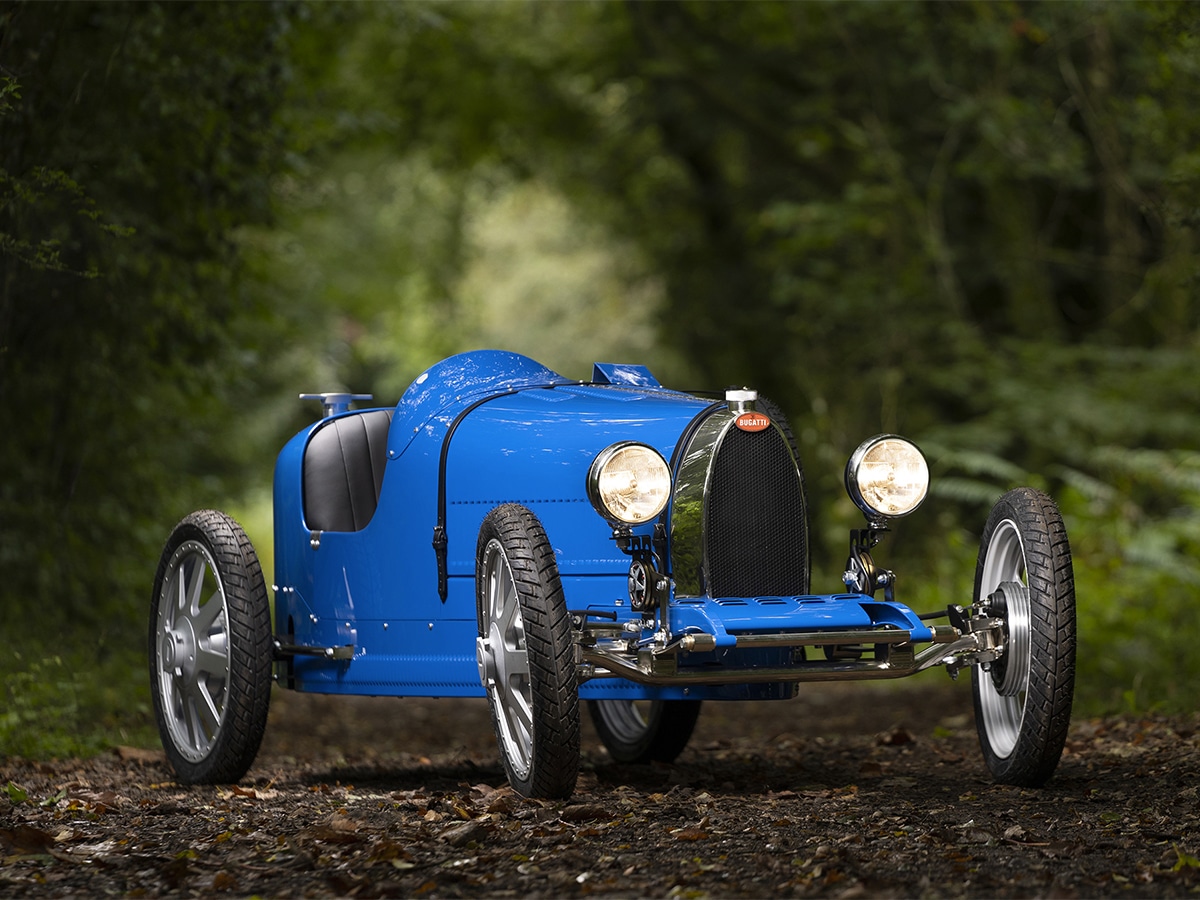 Bugatti Baby II
Chosen by: Frank Arthur
OK, the Bugatti Baby is back and we can't contain our excitement. The Bugatti Baby II is a strictly limited edition with only 500 cars being built, just like the original. This little car, or masterpiece, more like it, is a 75 per cent scale, fully electric reincarnation of the iconic Bugatti Type 35, developed using a full 3D scan of an original 1924 French Grand Prix car. Adorned with a genuine, solid silver Bugatti Macaron, it is as beautiful and as luxurious as ever. Launching almost a century after Ettore's original, the modern tribute to Ettore Bugatti's masterpiece, the Bugatti Baby is built using the latest technology while maintaining respect for Bugatti's rich automotive heritage. This may very well be the best thing in the world of heritage cars to happen all year.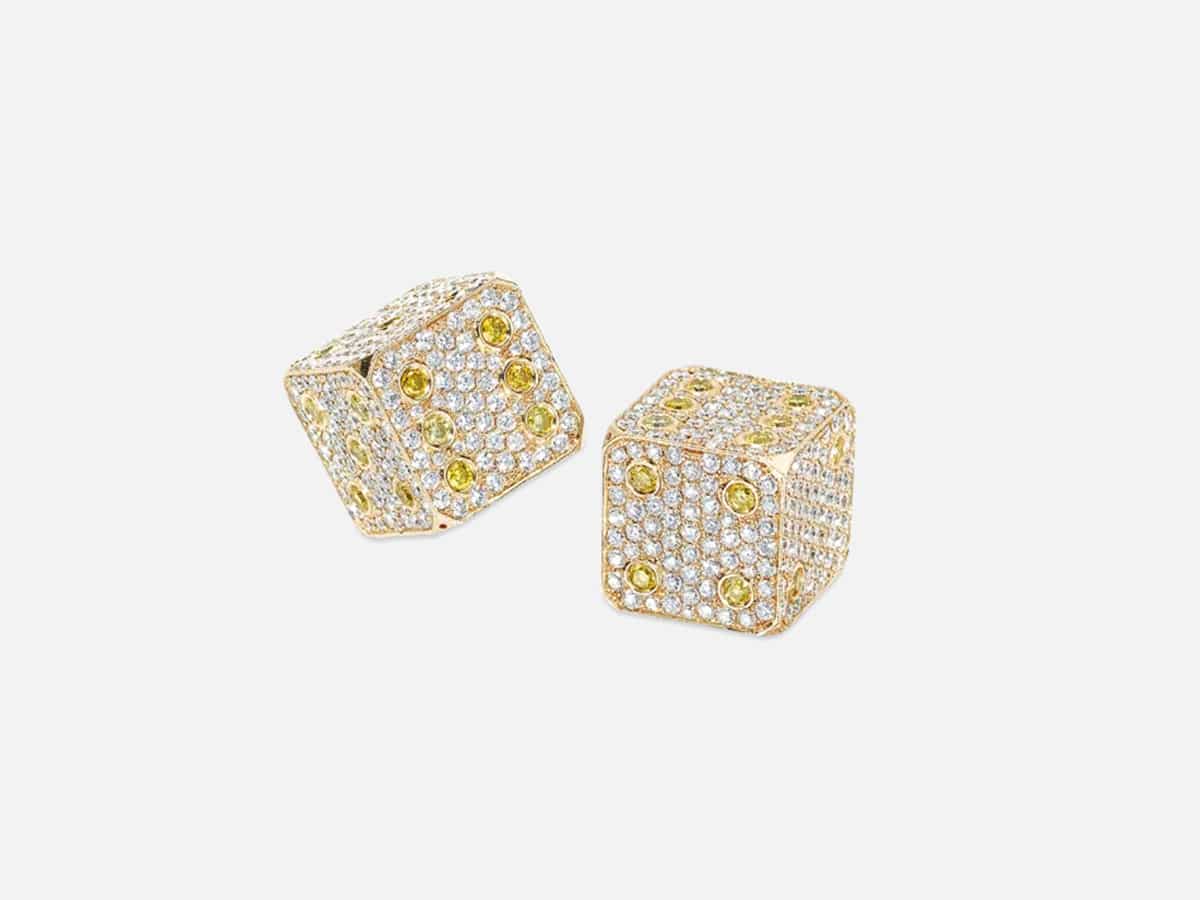 Jacob & Co Diamond Dice
Chosen by: Frank Arthur
Feeling a little bit extra? Get your hands on these diamond dice from Jacob & Co. the ultimate luxury cufflinks, these 18-karat rose gold dice with 7.50 carats of orange and white diamonds are totally unnecessary and utterly essential at the same time. A sure ticket into the world of the rich and famous, you won't be able to go anywhere in these without turning some heads, that's for sure.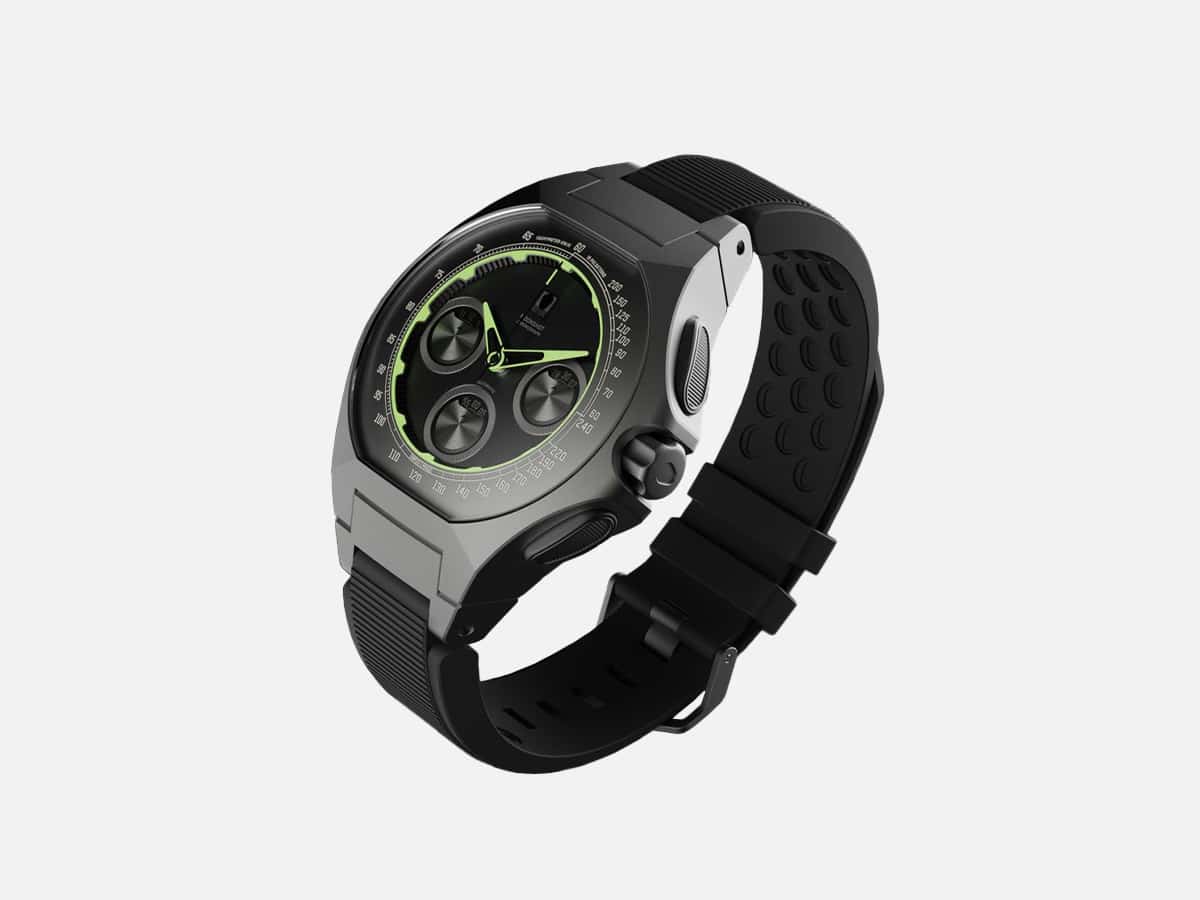 Isotope Chronograph Compax Moonshot
Chosen by: Frank Arthur
With a bespoke rubber strap, the Isotope Chronograph Compax Moonshot is a little bit different to other luxury watches, which is why we love it. With a distinctly modern aesthetic, the watch is fresh and innovative, featuring the world's first subdial reading which simplifies the dial, making it easy-peasy to read both the time and chronograph functions. Still not for sale to the market, we will be sitting on the edge of our seats waiting for this one to be officially unveiled.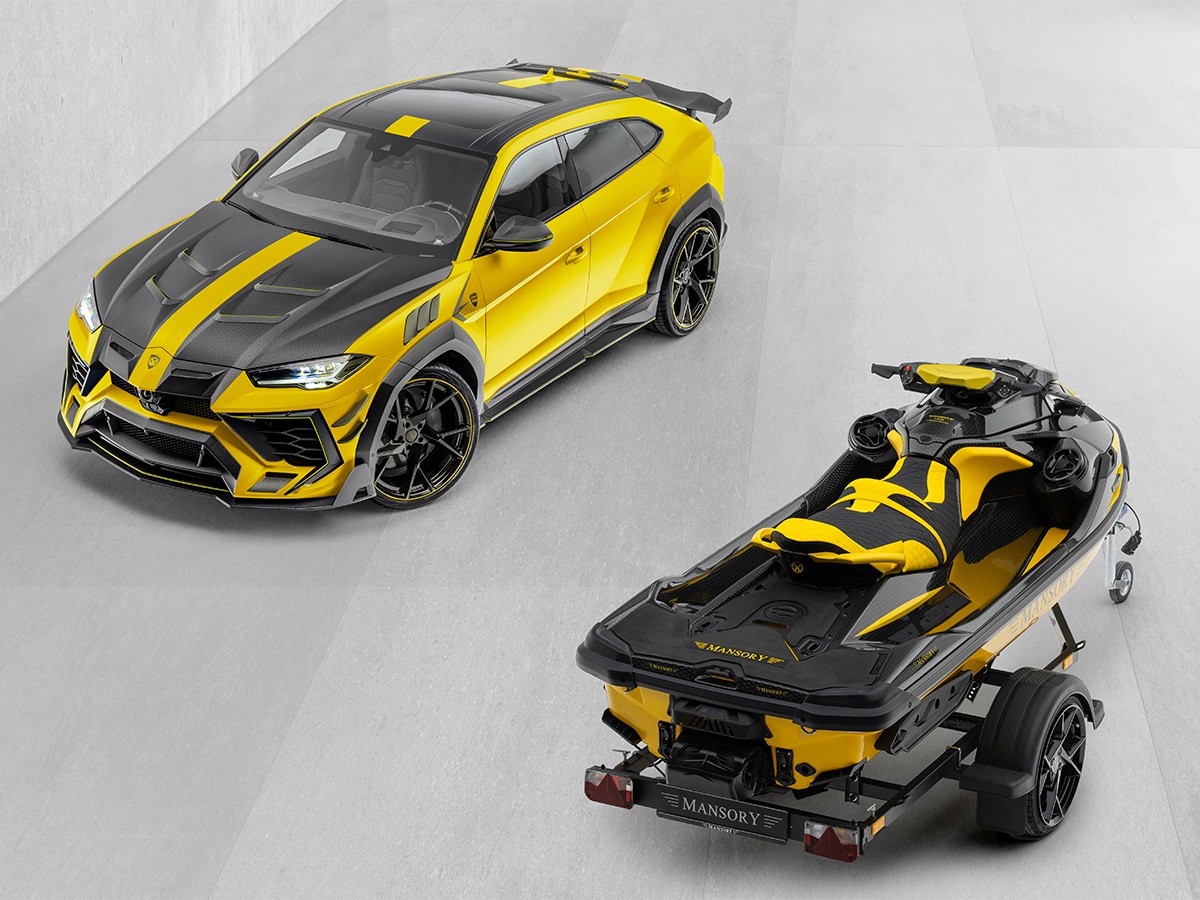 MANSORY Marlin Jet 400
Chosen by: Sam Mangioni
With summer approaching thick and fast, getting a jet ski should be a top priority. This one is not just a jet ski but a combination of luxury and driving pleasure at the highest level. Made of Stealth Carbon, a stiff and ultra-light material and a seat bench covered with seawater-resistant leather from classic boat building, this little thing is all about performance. This doesn't mean sacrifices are made when it comes to aesthetics, however, with LED lighting at the front, a dynamic facade and a customisable colour design, this jet ski defies expectations.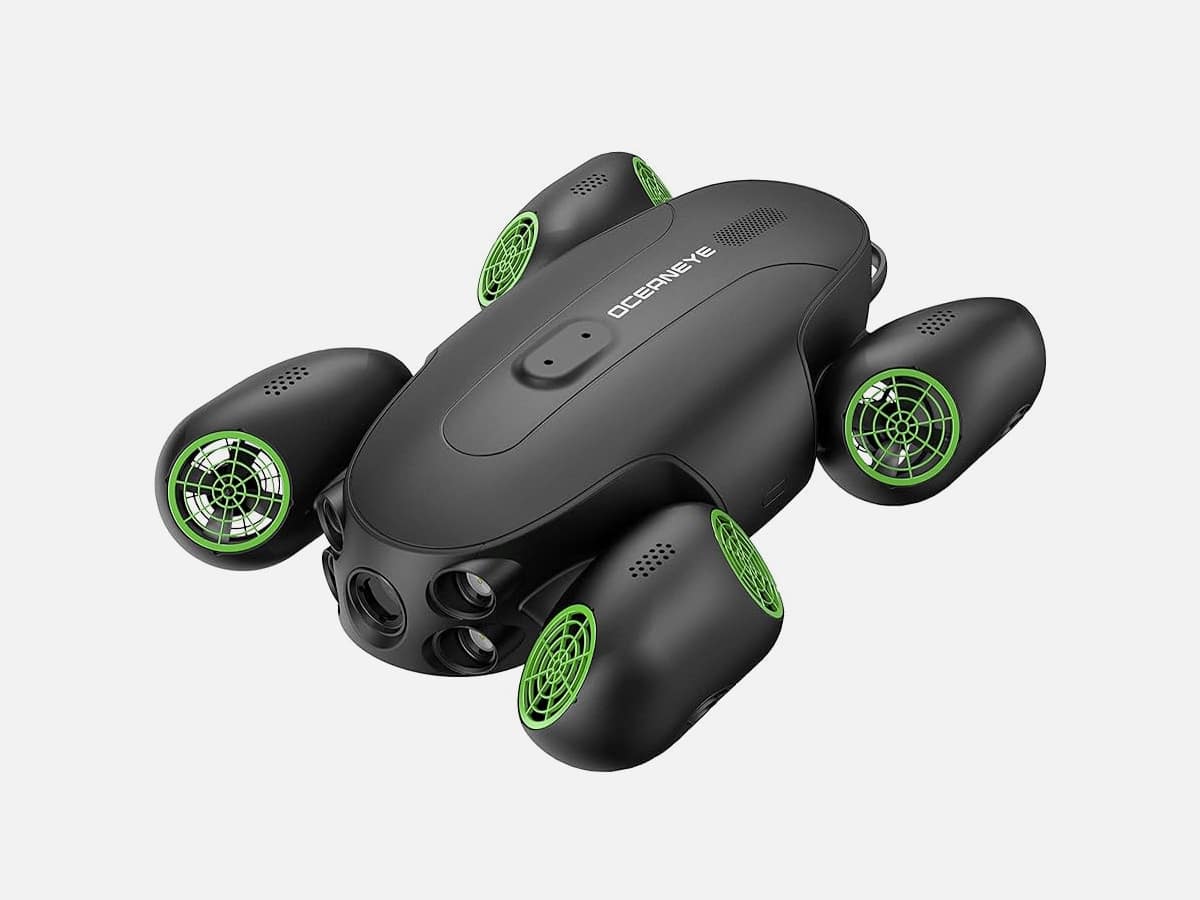 YouCan Robot Oceaneye Underwater Drone
Chosen by: Sam Mangioni
In case you haven't heard, drones can now explore underwater as well as from the sky. With a range of expandable accessories such as robotic arms, fish finder, and sonar, Oceaneye will capture life under the sea better than anything. It features a 4K UHD Camera, 360-degree flexible movement and can go as far as 100 metres underneath the water. There is also a live-streaming function so you can get up close and personal with the sharks and the stingrays (if that's what you're into.)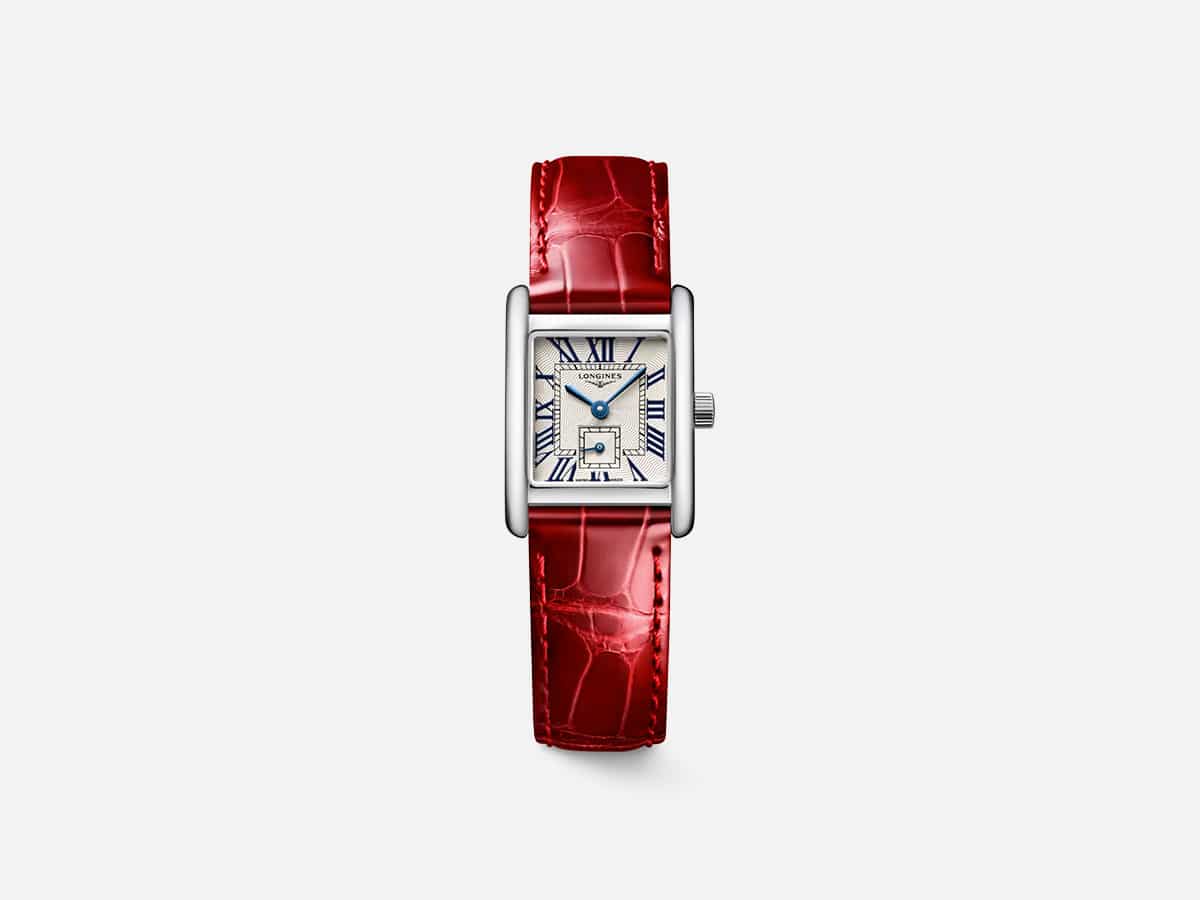 Longines Mini Dolcevita L5.200.4.71.5
Chosen by: Denise Barnes
We have one word to describe this watch from Longines: elegance. Dainty, delicate and with classic styling, the Mini DolceVita is a timeless watch that perfectly encapsulates luxury and understated opulence. Featuring a rectangular 21.50mm x 29.00mm stainless steel case and powered by a L178 quartz movement, the watch is available in an alligator strap as well as on a newly designed stainless steel bracelet.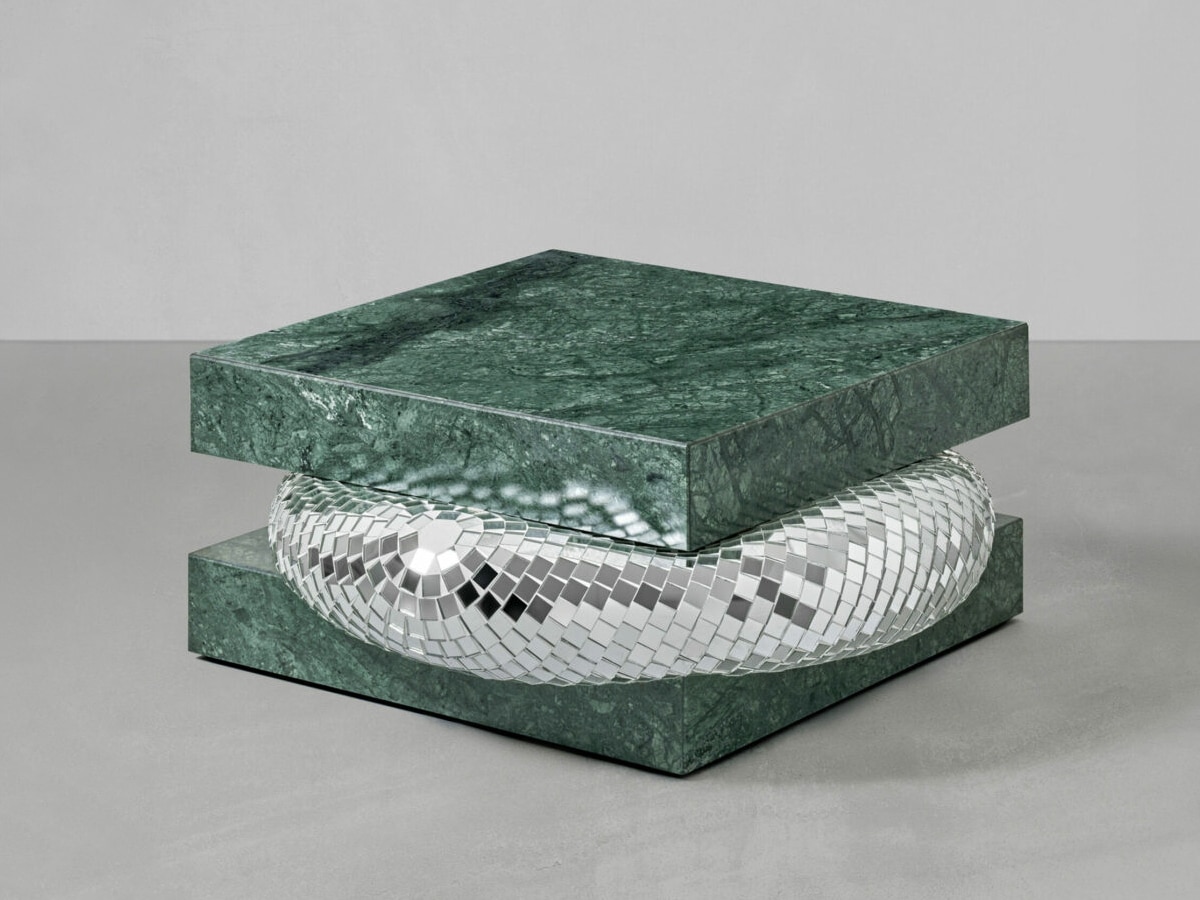 Rotganzen Green Marble Le Carré Coffee Table
Chosen by: Denise Barnes
Disco, anyone? Definitely not your typical coffee table, the Rotganzen Green Marble Le Carré Coffee Table is the statement piece you've been looking for. Made from an enchanting green marble, an MDF base, steel and quelle fête, with a disco ball seemingly squashed in between the planks, we can't get over how daring this thing is, and just how well it works.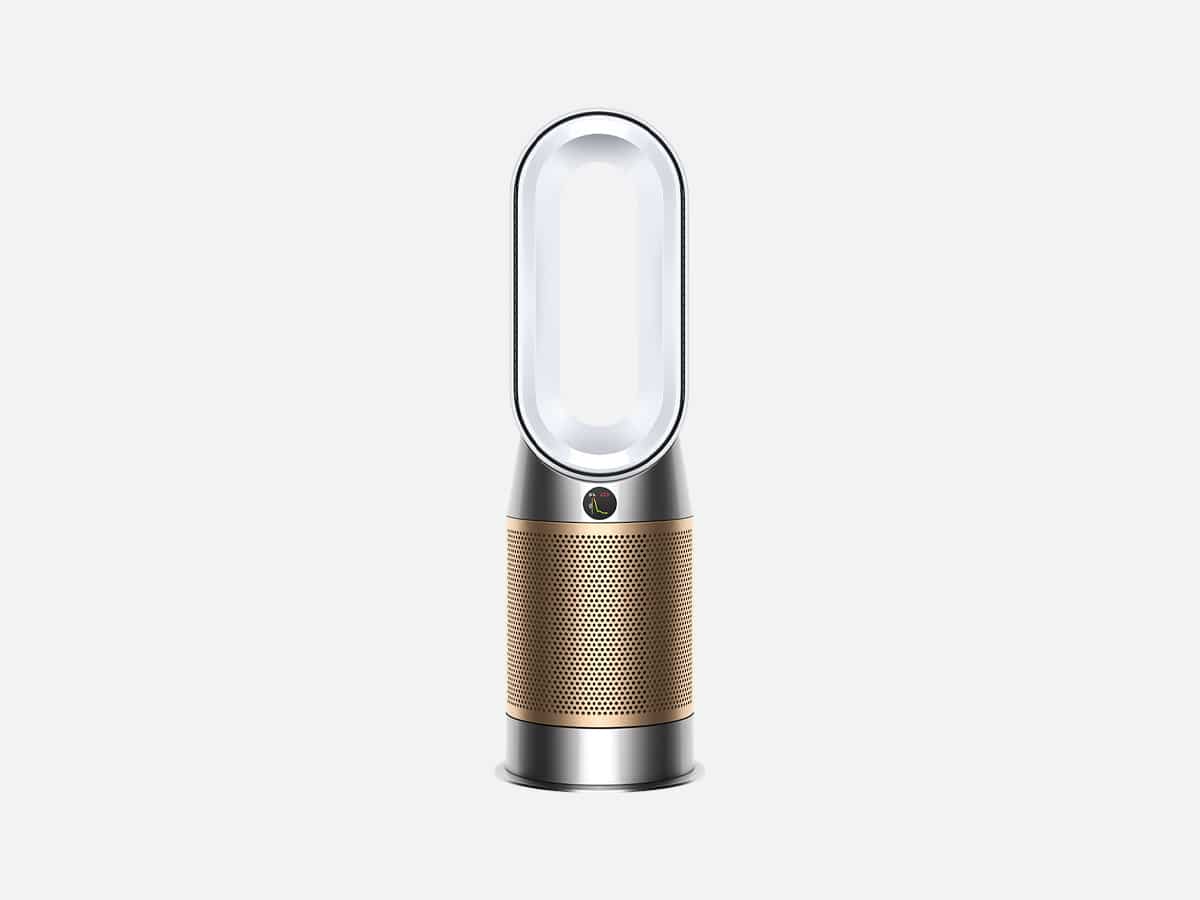 Dyson Purifier Hot+Cool Formaldehyde Purifying Fan Heater
Chosen by: Harry Parsons
A fan and a heater in one may very well be the smartest, simplest invention yet – efficient, economical and a space-saver, we're sold. Not only does this marvel purify, heat and cool it also detects and destroys formaldehyde, captures dust, allergens and removes 99.95% of particles as small as 0.1 microns.2. It is time to chuck out the Kmart fan that's falling apart and the heater you stole from your parents.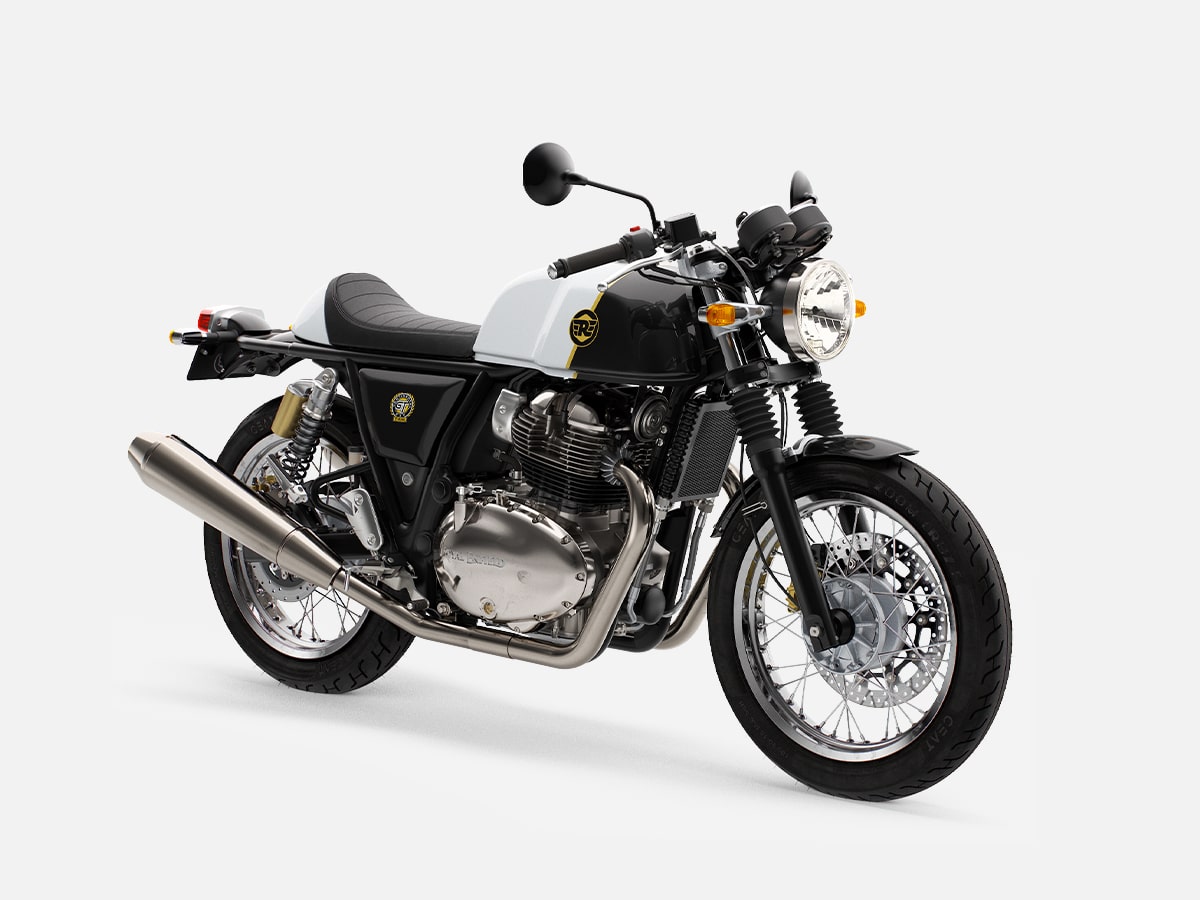 Royal Enfield Continental GT 650
Chosen by: Harry Parsons
Motorbike fiends, this one's for you. An exciting rebirth of Royal Enfield's legendary parallel twin-cylinder engine, the 650 Twin maintains that classic look we all know and love, but with a new engine that is innovative, lighter, cleaner, with fewer components and requires easier maintenance. Don't worry, it is still as sexy as ever.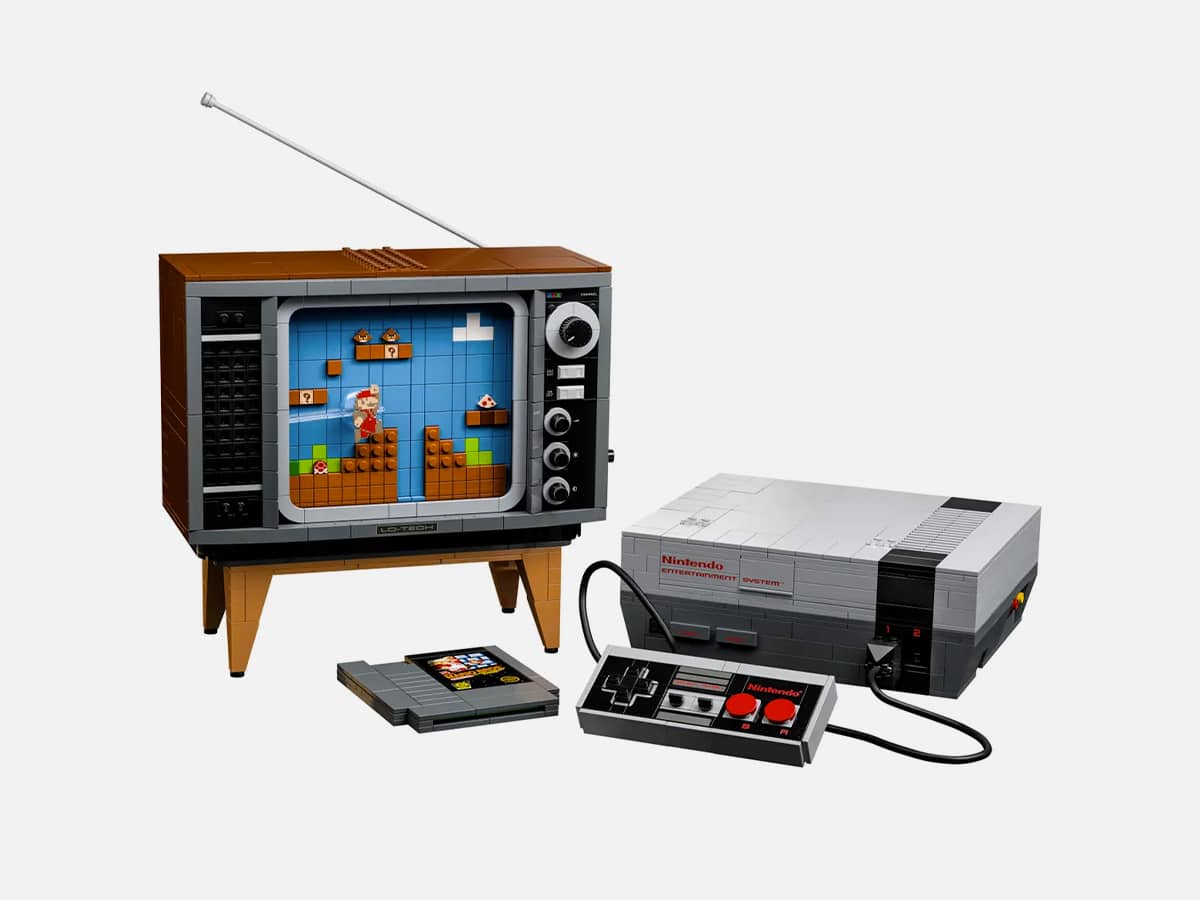 LEGO Nintendo Entertainment System
Chosen by: Dayna Aspite
Bring all those iconic childhood memories with the latest from everyone's all-time favourite – LEGO. Just one glance at this console will take you right back to simpler times – authentic reproductions of the original console, controller and Game Pak cartridge, plus a retro-styled 1980s TV. There is something about Nintendo that just never gets old, and I don't think we'd be the first to say the classics will always hold a special place in our hearts…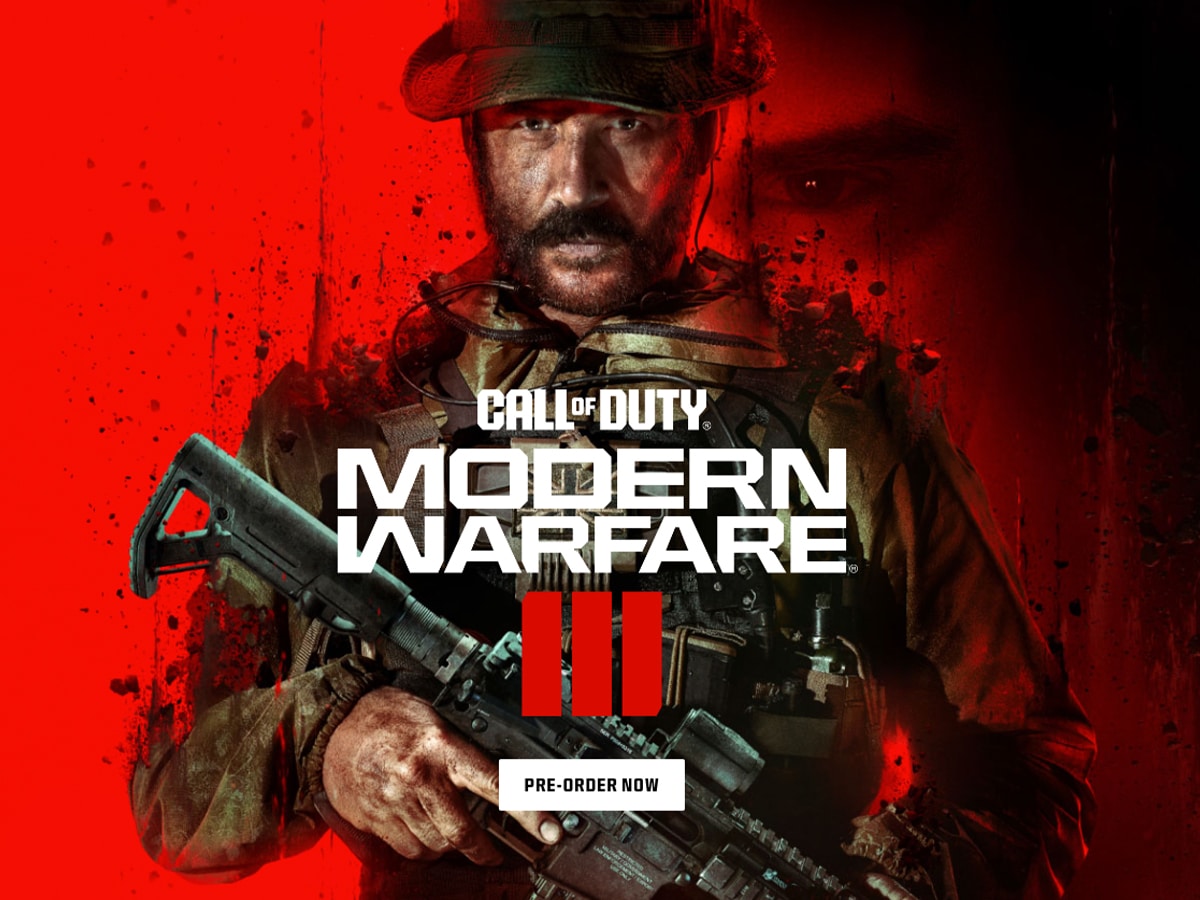 Call of Duty Modern Warfare III
Chosen by: Dayna Aspite
In the sequel to the record-breaking Call of Duty: Modern Warfare II, Captain Price and Task Force 141 face off against ultranationalist war criminal Vladimir Makarov. In this game, you have to adapt or die in a fight against the ultimate threat, which, while not for the faint-hearted, guarantees hours and hours of fun. Modern Warfare III will also launch with new Ground War maps boasting innovative play spaces and the epic return and evolution of the popular War Mode that first debuted in 2017's Call of Duty: WWII, and for the first time, team up with other squads to survive and fight massive hordes of the undead in the largest Call of Duty Zombies map ever.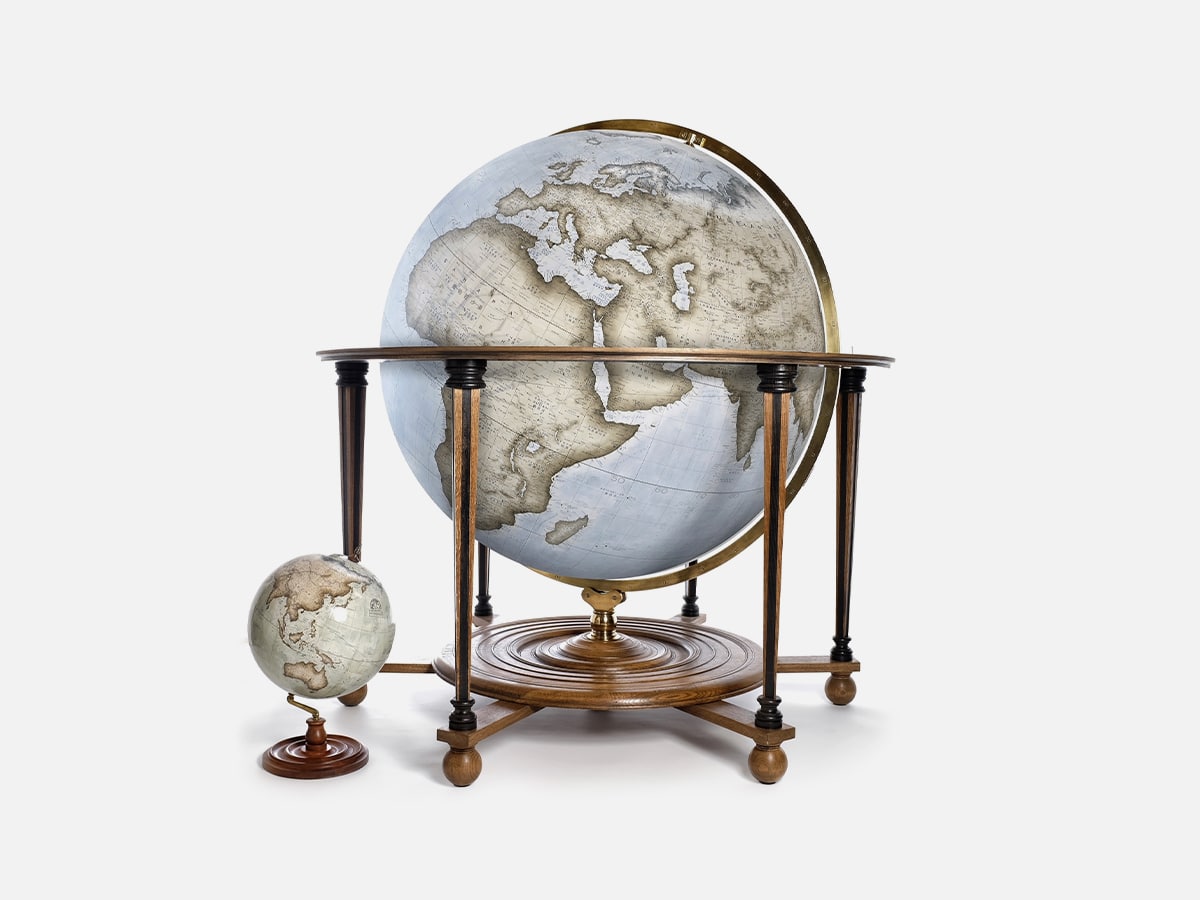 127cm Traditional Churchill – Large Floor Standing Globe
Chosen by: Elliott Barsby
Not what you usually get from our Most Wanted, we think this makes the perfect addition – a unique addition to any space. This globe is cradled in a handcrafted Oak or Walnut base, sits within a huge hand-engraved brass meridian and has been carefully created with watercolour washes painted by hand in Bellerby's London studio. If nothing else, the scale is bound to impress anyone who visits your home or office.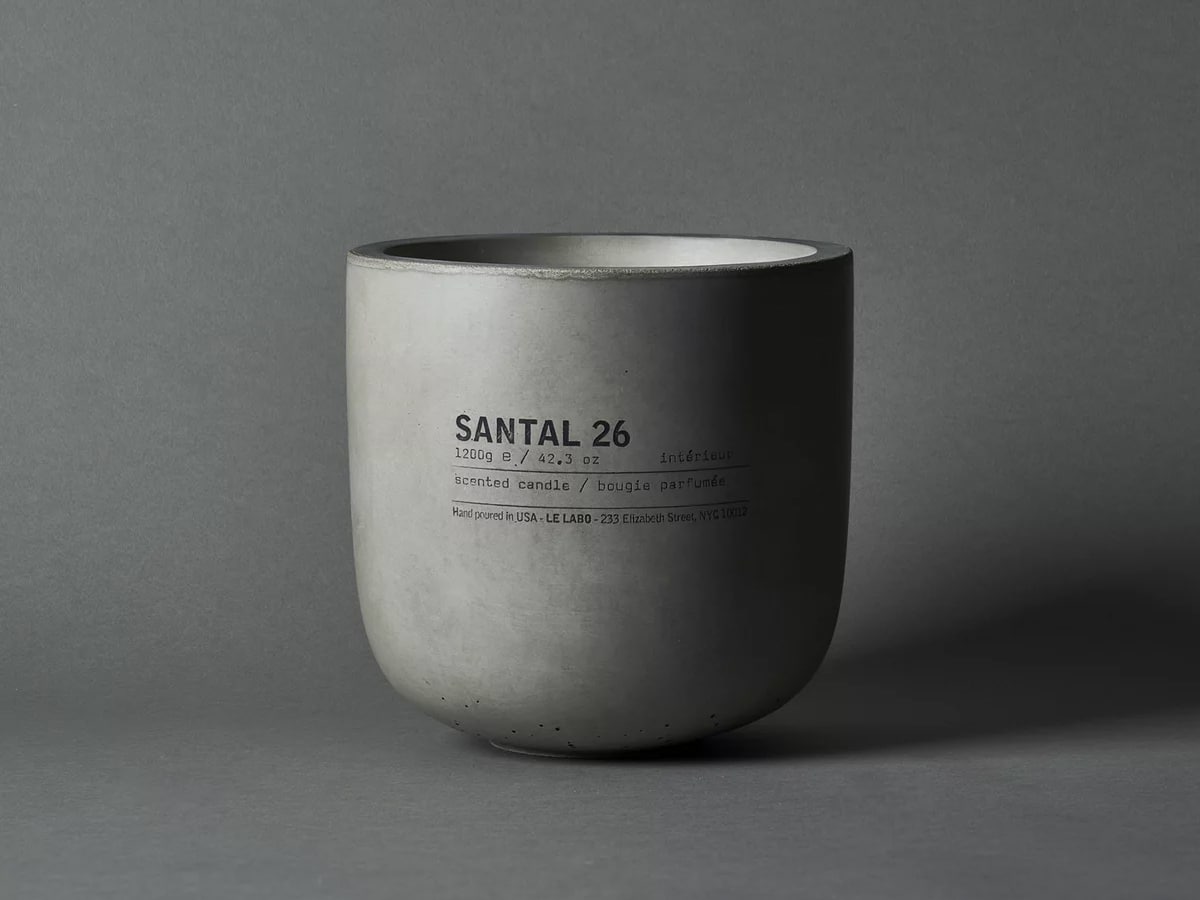 Le Labo Santal 26
Chosen by: Elliott Barsby
With an ever-growing cult following, Santal 26 smells better with each passing day, and what better way to commemorate such an alluring scent than with a candle? Now you can smell it all day and all night! The warm, sophisticated signature scent now comes in a grey concrete candle with a burn life of up to 150 hours. We simply need this on our coffee table.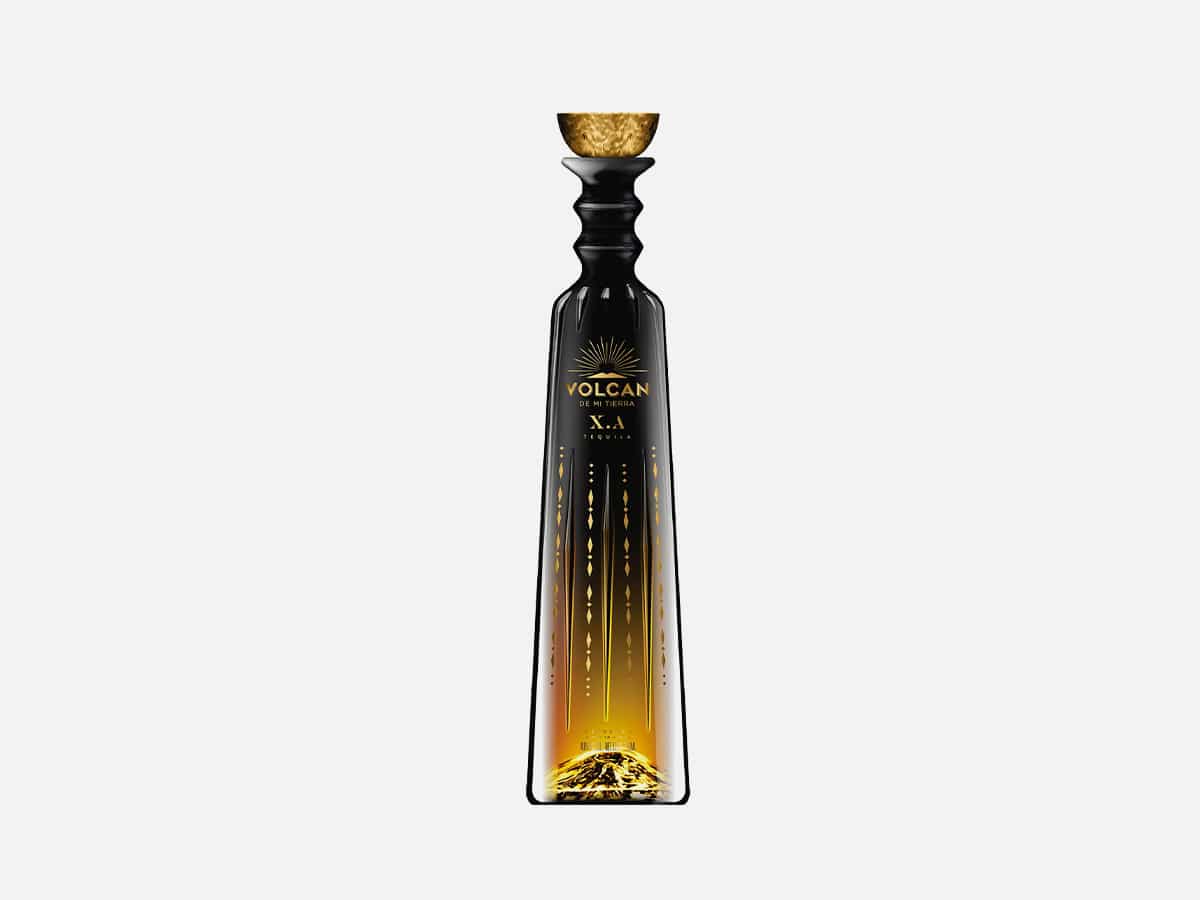 Volcan De Mi Tierra X.A Tequila 700ml
Chosen by: Elliott Barsby
Ah, tequila, how we love you. And how we love Volcan De Mi Tierra X.A Tequila. This exclusive, ultra-prestige Tequila is an innovative blend of Reposado, Anejo and Extra-Anejo Tequilas, made from 100 per cent Blue Agave with no additives. Expect hints of spices and sweet aromas such as notes of vanilla on the nose and smoothness on the palette, while Añejo and Extra Añejo add aromatic complexity. Say no more.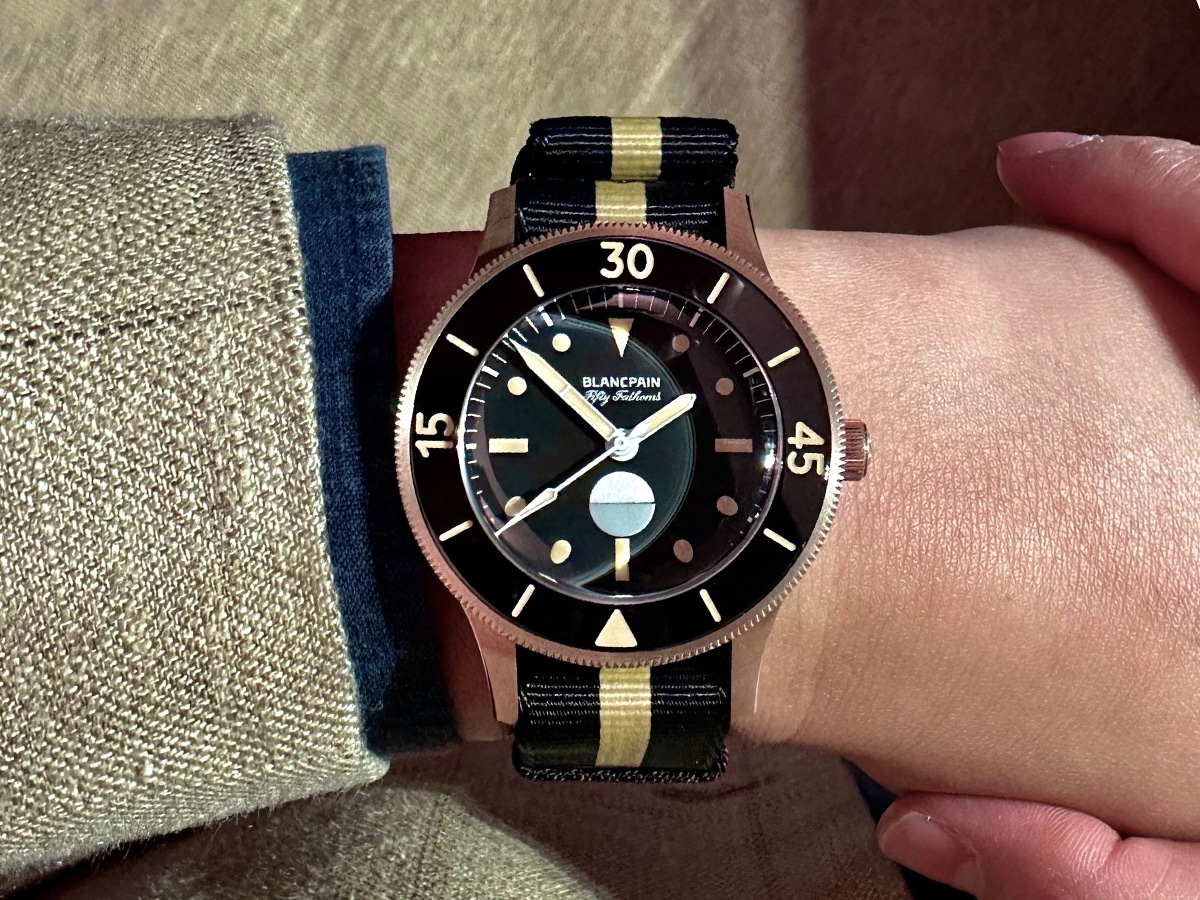 Blancpain Fifty Fathoms 70th Anniversary Act III
Chosen by: Nick Hall
Marking the 70th anniversary year of its iconic Fifty Fathoms diver's watch, Blancpain's latest model is inspired by the MIL-SPEC model adopted by the main armed forces of the time. It features a matte black dial with a vintage Super-LumiNova-enhanced moisture indicator and hour markers and is clothed in 9K Bronze Gold, a patented alloy. Issued in a 555-piece limited edition, the Fifty Fathoms 70th Anniversary Act 3, we want nothing more than to get our hands on this commemorative timepiece.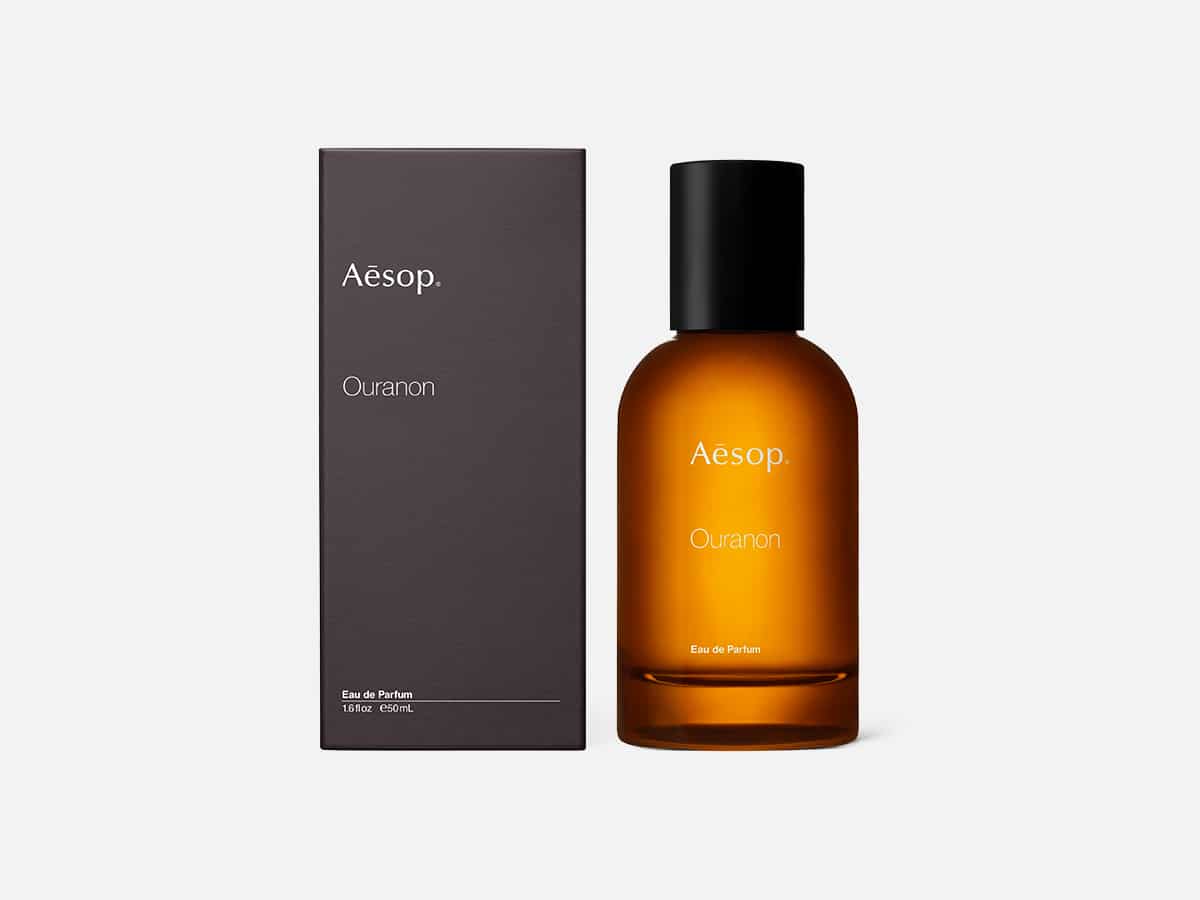 Aesop Ouranon Eau de Parfum
Chosen by: Richie Hall
We all know how talented Aesop is when it comes to perfecting the perfect unisex scent, and its Ouranon Eau de Parfum is no exception. Perfect for the warmer months, this woody scent balances sparkling citrus and an aromatic, herbaceous heart, softened by warm, resinous accords and mineral earthiness.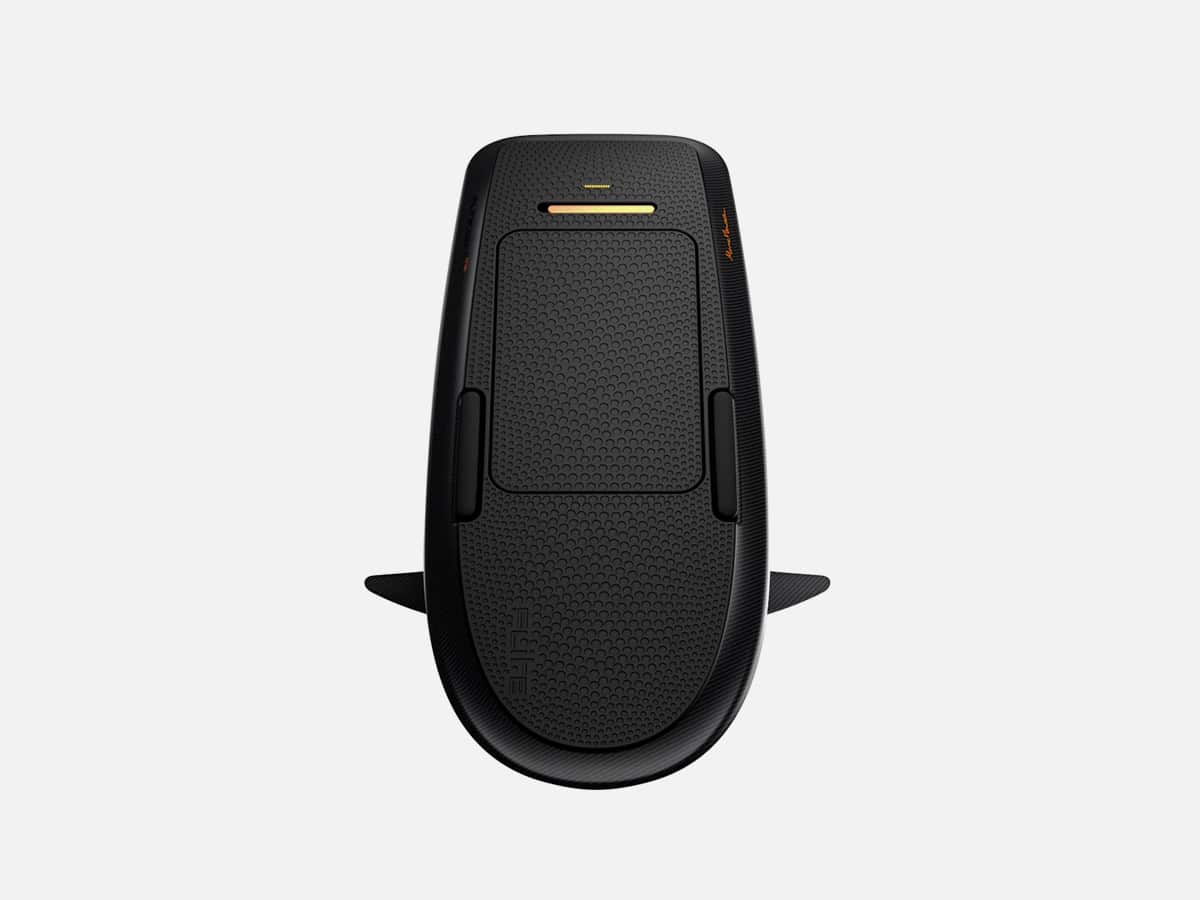 Flite x Marc Newson
Chosen by: Richie Hall
Have you seen the surfers lately that seem to be hovering above the water? Want to get in on the action? This eFoil board is for you. In collaboration with designer Marc Newson, the revolutionary monobloc eFoil and streamlined board delivers an improved hydrodynamic performance as well as an ever-so-refined appearance. Sleek and dynamic, we can't wait to get in the water with this.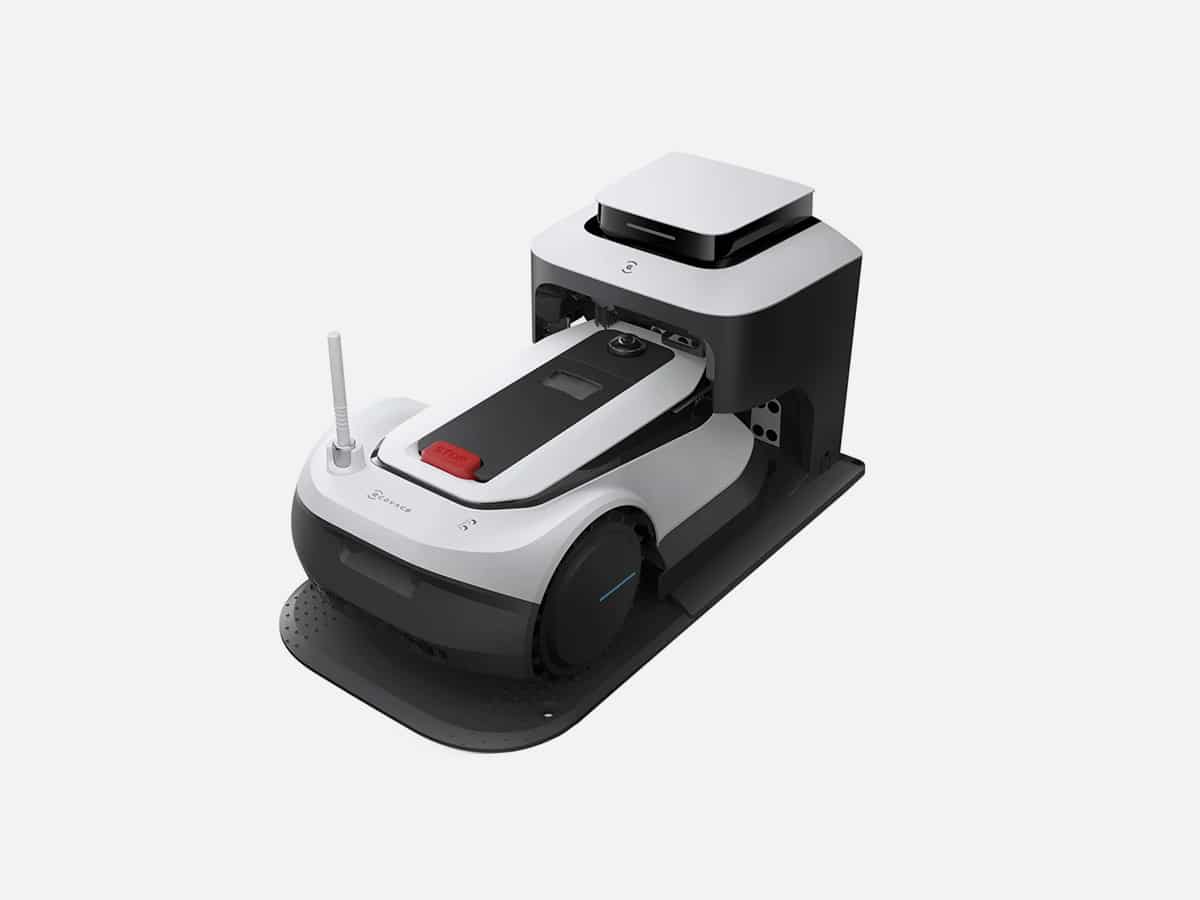 Goat G1 Ecovacs Lawn Mower
Chosen by: John Guanzon
The unofficial GOAT of all lawn mowers, the Goat G1 Ecovacs Lawn Mower will do all the hard work for you. This brand-new intelligent robotic lawn mower with wire-free boundary setting will change your life, truly, letting you sit back and relax while your lawns are primed to perfection. You will be the envy of the entire neighbourhood with this little guy.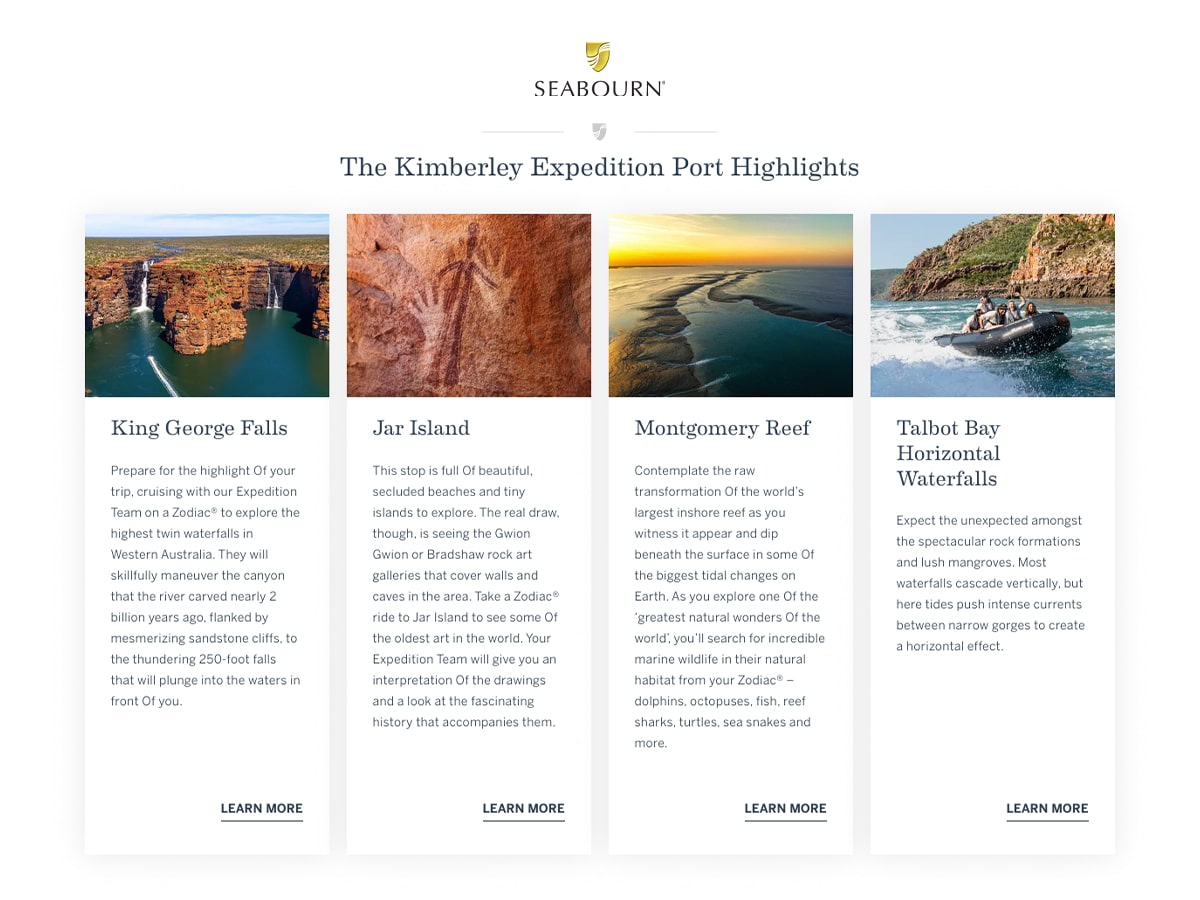 Seabourn Kimberly Expedition Cruise
Chosen by: John Guanzon
Sometimes, no product can beat an experience, and this is definitely true in the case of the Seabourn Kimberly Expedition Cruise. On this trip, you will discover all the wonders of the Kimberley, one of Australia's most beautiful regions, from rugged mountain peaks to wide-stretching savannah plains and everything in between. Being such an expansive locale, doing it via a cruise where you can sit back and take it all in is by far the best way to go.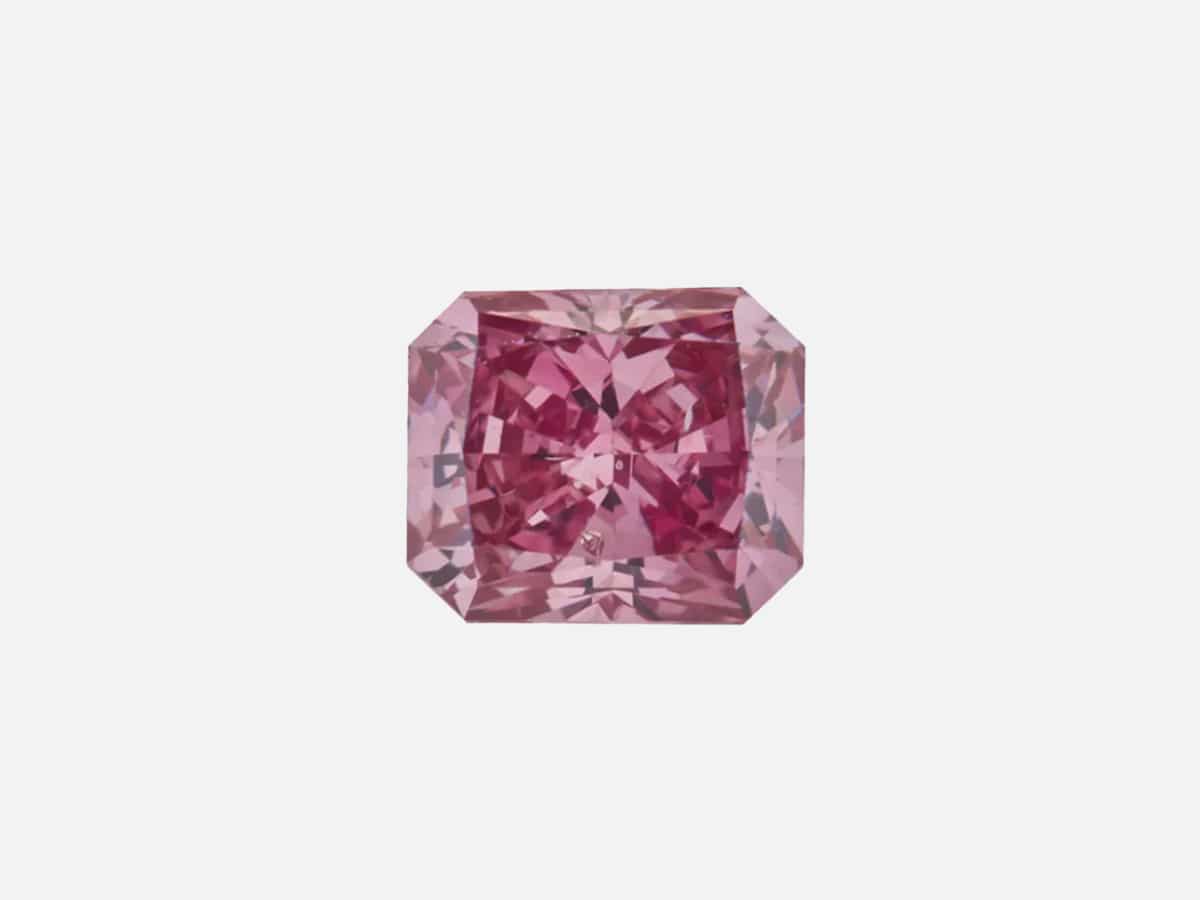 Argyle Pink Diamond from Mondial Pink Diamonds
Chosen by: John Guanzon
Diamonds are not just a girl's best friend – this Argyle Pink Diamond from Mondial Pink Diamonds is evidence of that. Stunning and captivating, its vivid pink hue is something else and it would make the perfect gift for that special someone, or even yourself, depending on how you're feeling. 
You'll also like:
---
Featured Video from Man of Many