Suffice to say; we're all pretty happy to be nearing the end of this godforsaken year. Starting off strongly with so much hope and expectation, only to be locked away and shut down by a few micro-sized virus organisms that have wreaked havoc on the world. Despite the anguish and uncertainty, the world, for the most part, carried on with the job.
As we look towards 2021 with the promise of a new beginning, let's look back on some of the things that actually impressed us this year. And when we say some, we mean the top 100 products of the year in 2020. Whether they be some of our personal favourites here at the office, or undisputed the best in their categories, you know Man of Many has you covered when it comes to the latest in products, culture & style.
Check out the full list below and tell us what you're looking forward to in 2021 in the comments down below.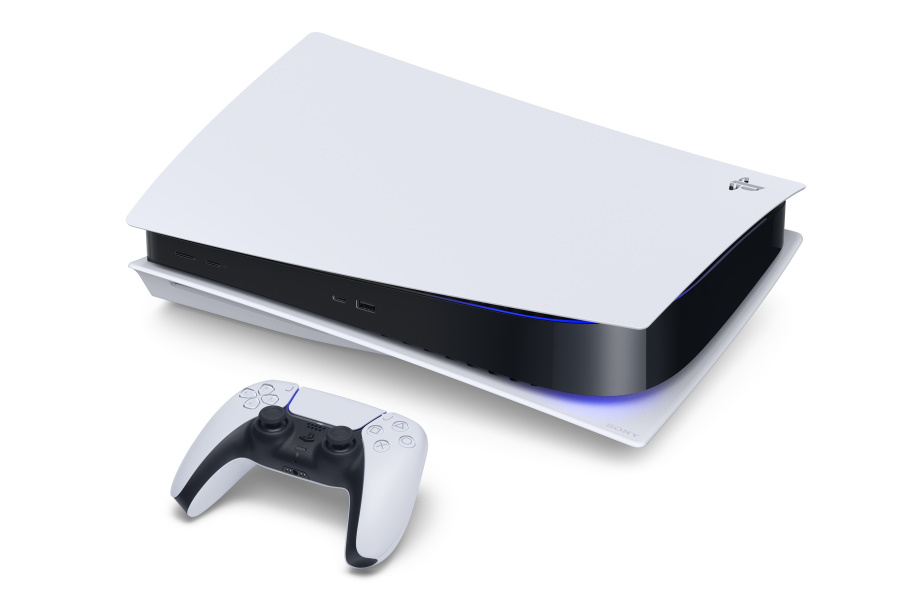 1. Playstation 5
Inventory numbers aside, if you've got one you know precisely why this is sitting at the top of our list. With a great selection of launch titles and a well-considered user interface, players will be stoked with the PS5 experience. With its beefier internals and 4K UHD Blu-ray Drive (unless purchasing digital version), the real star of the show is the new DualSense controller. Not only does it feel great in hand (that's what she said) but this innovative controller design has some serious potential to set PlayStation apart throughout this new generation. We just hope that the developers make fair use of the DualSense features because right now, it's all about the controller in this competition baby.
Notable specs: Dual Sense Controller, optional 4K UHD Blu-ray Drive, near-zero loading times, HDMI 2.1
Price: from AU$599 (digital only version) AU$749 (Blu-ray edition)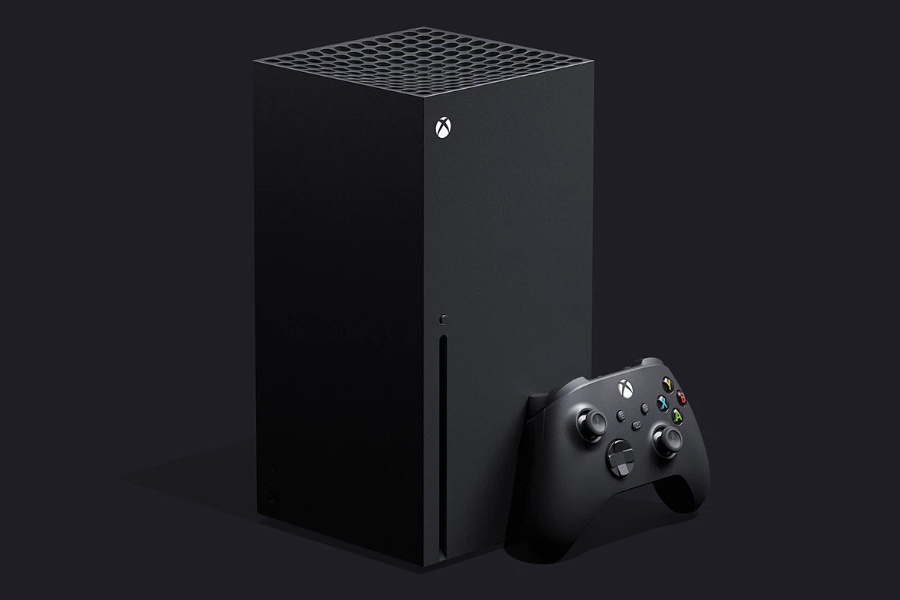 2. XBOX Series X
Let's ignore the confusing naming conventions and move onto a coin flip second when it comes to next-generation gaming consoles. Lagging behind thanks to Sony's DualSense Controller, the Xbox Series X is every bit as capable as the PlayStation 5, offering a sense of parity and peace within the console wars. Delivering near-zero load times and similar 4K gaming goodness, the Xbox Series X is no pushover. Sporting a more minimal design, it's not going to take up our entire entertainment unit.
Notable specs: 8K HDR, 120 fps gaming, HDMI 2.1, expandable storage
Price: from
Buy it here (AU) Buy it here (US)
Read the article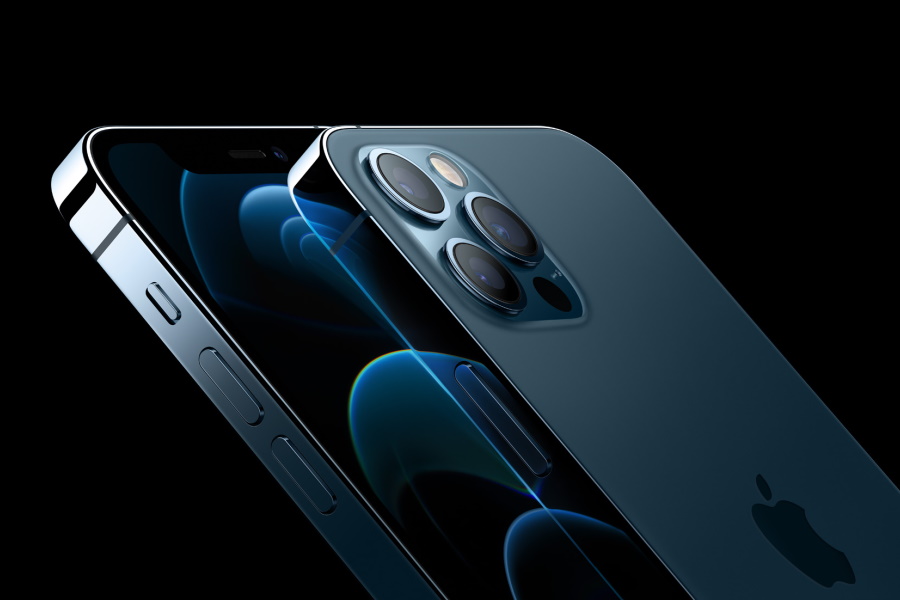 3. iPhone 12 Pro
It's the new Apple iPhone Pro. What more do you want us to say? The iPhone 12 Pro models feature a host of new additions, marking a decidedly more streamlined take on the iconic smartphone. Boasting a new flat-edge design that features surgical-grade stainless steel band paired with a matte glass back, the new Pro model also features a durable Ceramic Shield, which Apple says will improve toughness and increase drop performance by four times. Rocking a 5G modem and available in 128GB, 256GB, and 512GB models in either graphite, silver, gold, and pacific blue, just remember to ask Santa nicely when you write your Christmas letter.
Notable specs: 5G modem, flat-edge design, up to 512GB storage, more colours
Price: From AU$1,699 / From US$999
Buy it here (AU) Buy it here (US)
China is Now Using Anal Swabs to Test for COVID-19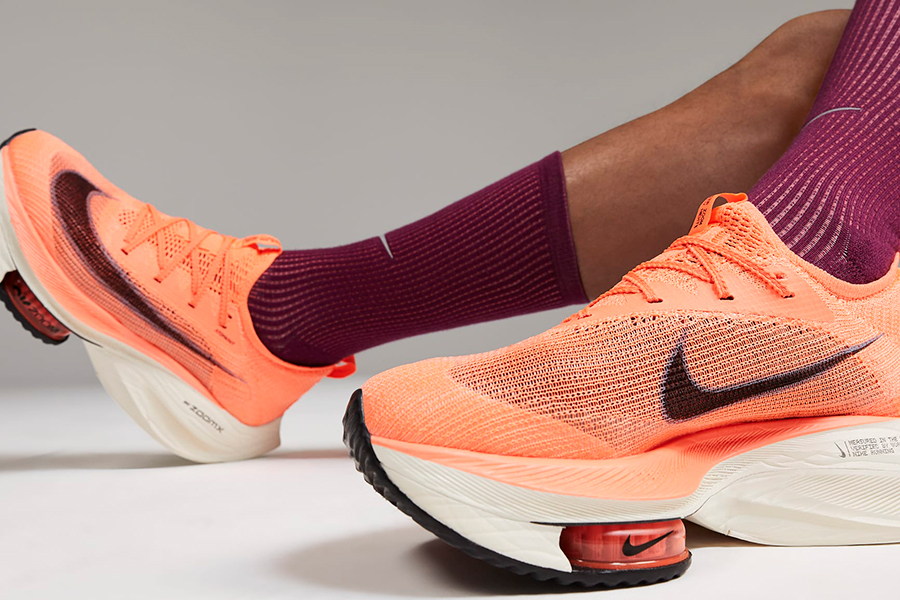 4. Nike Air Zoom Alphafly Next%
While it's a damn shame these epic, state-of-the-art shoes did not get to fulfil their purpose for the 2020 Tokyo Olympics, the Nike Air Zoom Alphafly Next% and its compatriot the Air Zoom Tempo NEXT% are still the best Nike has to offer. Informed by years of sports science research and contrived in the infamous Nike Sport Research Lab, the flagship release Nike Air Zoom Alphafly NEXT% features three critical components, working in harmony to give athletes a measurable benefit.
Notable specs: full-length carbon plate, Nike Air Pods and the ZoomX Cushioning
Price: from $370
Buy it here (AU) Buy it here (US)
Read the article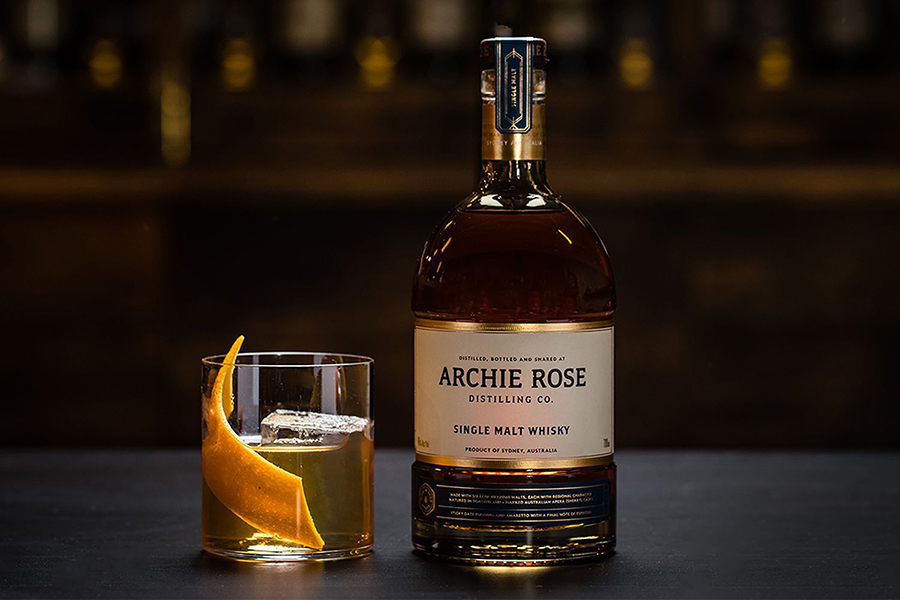 5. Archie Rose Single Malt
Highlighting six individual malts, rather than the usual one or two, Archie Rose goes beyond the call of duty to produce a unique profile and character inside each 700ml bottle of Single Malt. Although the six-malt mash bill is "incredibly low yielding," the entire process provides significantly richer and more expressive flavour, full of distinct regional character for every barrel made.
Notable specs: fresh herbs, shortbread biscuits, raisins, toffee and dark chocolate on the nose; flavours of sticky date pudding and amaretto with a final note of espresso on the palate.
Price: from $119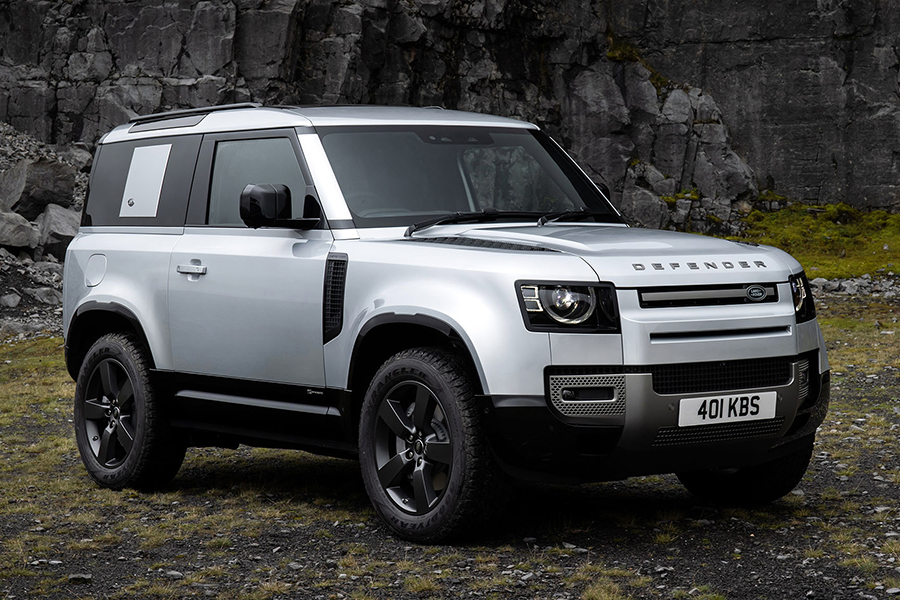 6. Land Rover Defender
The Defender is the most robust and most capable vehicle on offer from Land Rover. With a range of different models on offer, each one represents seventy years of innovation and improvements to the ruggedness and durability of the Land Rover Defender. Featuring a distinct silhouette that instantly demonstrates the vehicle's character, which one will you choose?
Notable specs: 3.0L diesel engine (standard), 3D Surround Camera, LED headlights
Price: from $87,281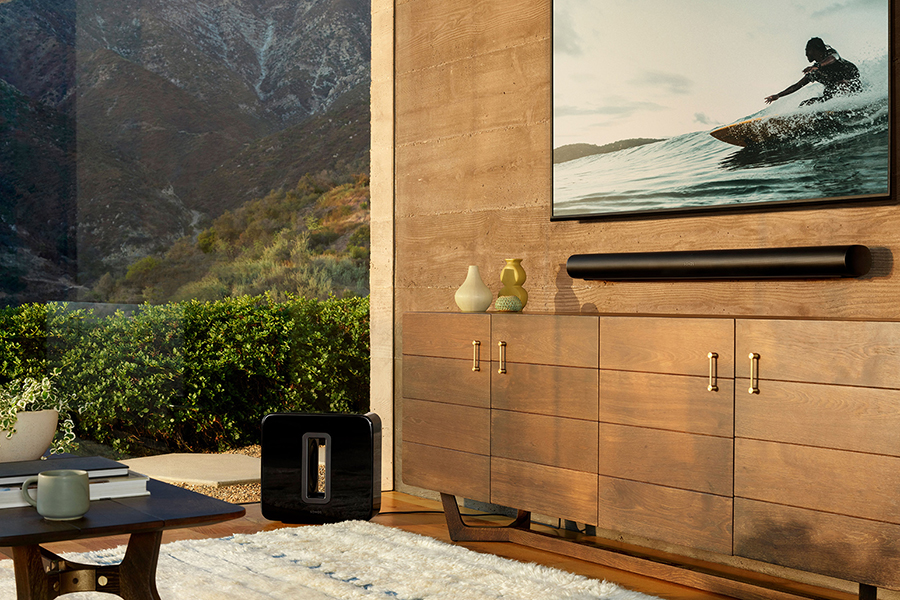 7. Sonos Arc
Sonos brings cinema-quality audio home with their first-ever Dolby Atmos soundbar, the Sonos Arc. An all-in-one surround sound home audio solution that promises big noise in a small package. Effectively replacing the Sonos Play: Bar and Sonos Play: Base, the Arc creates an immersive surround sound experience contained in a single device. Perfect for the modern home, we got our hands on the Sonos Arc earlier this month to put it through its paces.
Notable specs: Dolby Atmos, Apple AirPlay 2, slim-profile, voice control
Price: from AU$1,399
Buy it here (AU) Buy it here (US)
Pharrell Williams Skincare Routine is Good for the Entire Humanrace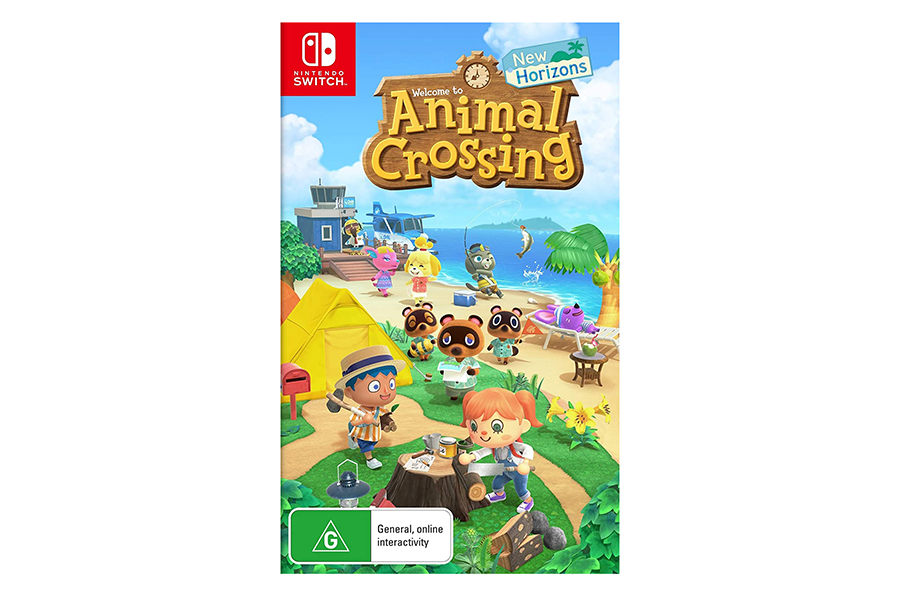 8. Animal Crossing: New Horizons
Talk about a case of perfect timing. Animal Crossing: New Horizons for Nintendo Switch once again proved how popular this incredible series is. Popular amongst children, addictive for adults, and endless amounts of world-building fun. Whether you play on your own or with your friends online, Animal Crossing is just amazing.
Notable specs: online connectivity, near endless customisation, year-round surprises
Price: from A$64 / US$58.94
Buy it here (AU) Buy it here (US)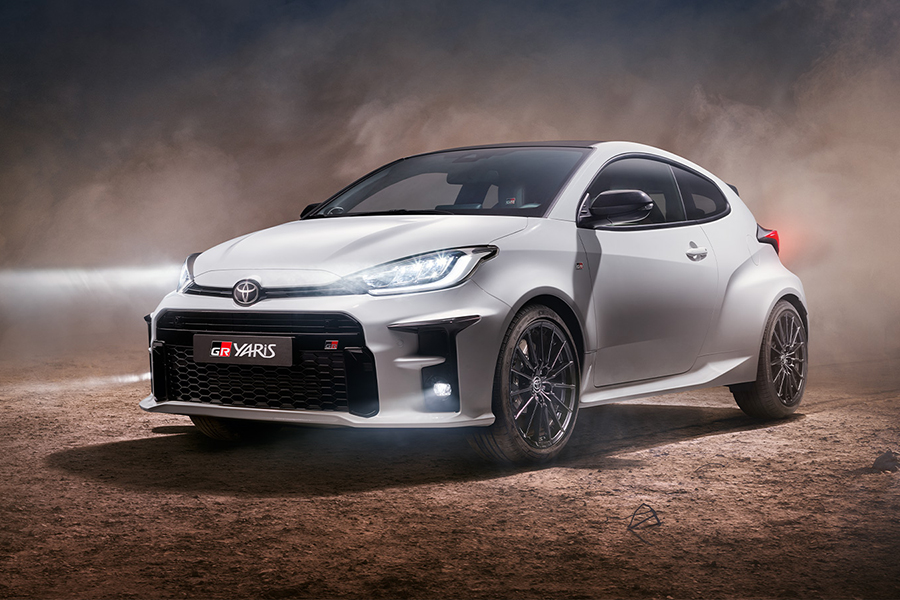 9. Toyota Yaris GR
Man of Many loves a hot hatch, and it doesn't get much hotter than the Toyota Yaris GR. Once just a beginners car that might be a second-hand first-time purchase has transformed into a performance drivers dream. Built to conquer the World Rally Championship, this is not your average Yaris.
Notable specs: brilliant powertrain, superb dynamics, AWD, 1.6L Turbo
Price: from $49,500
Check it out
15 Best Brazilian Jiu Jitsu Gyms in Melbourne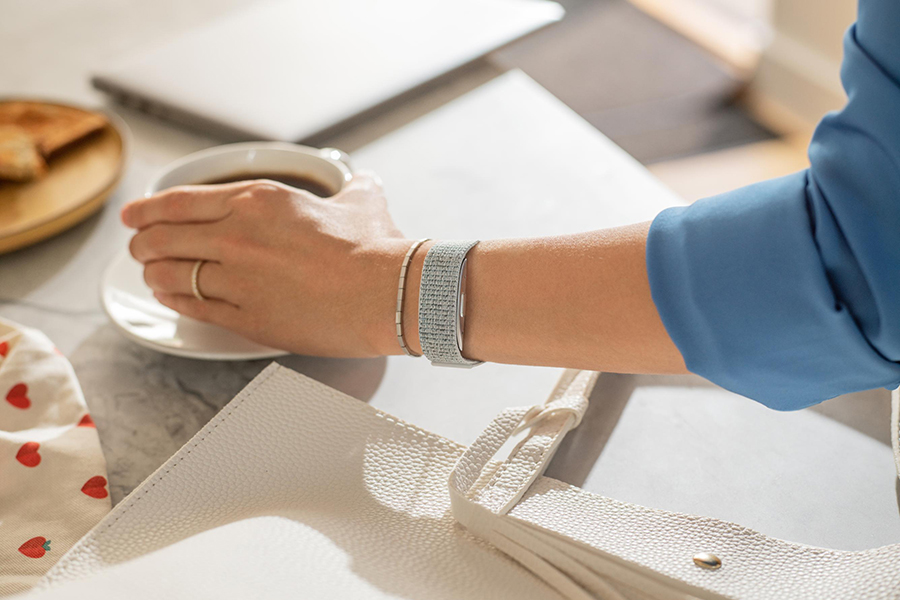 10. Amazon Halo Fitness Tracker
Get Amazon's answer to fitness tracking and utilise their science-backed tools to help improve your sleep, daily movements, and most importantly, how you feel. Supported by Weight Watchers' CEO Mindy Grossman, the Amazon Halo Fitness Tracker is a terrific way to improve your life and wellbeing.
Notable specs: body fat percentage, activity tracking, sleep analysis
Price: from $99.99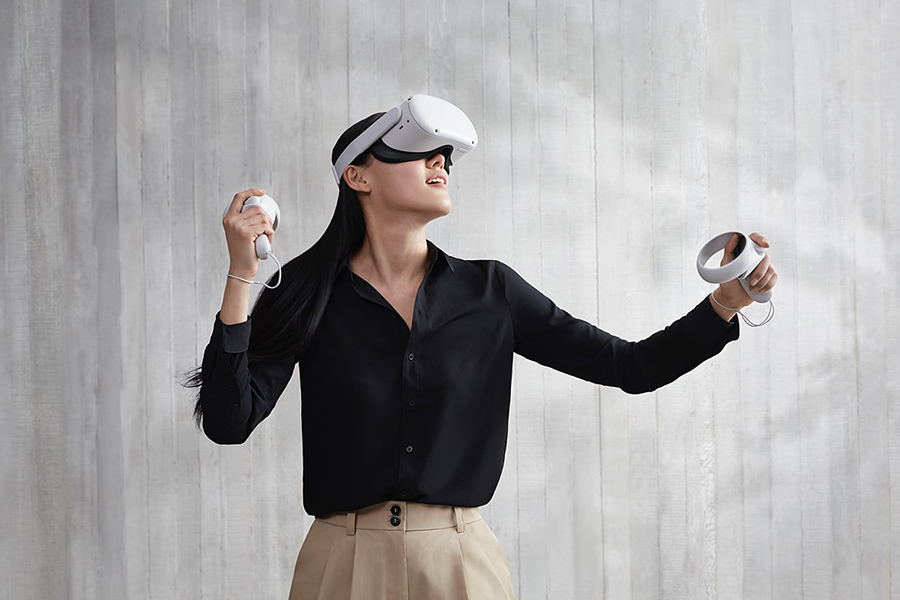 11. Oculus Quest 2
VR technology scores a serious upgrade in the Oculus Quest 2. Not only is the latest VR headset from Oculus more potent for more immersive gaming, but it's also lighter, more ergonomic and comes in at a lower price point making VR more accessible to gamers. Pair the headset with some must-play games like Beat Sabre, Phantom Ops and The Walking Dead: Saints and Sinners and you're in for a real treat this Xmas.
Notable specs: redesigned controls, PC VR-compatible, fibre-optic high-speed cable
Price: from A$479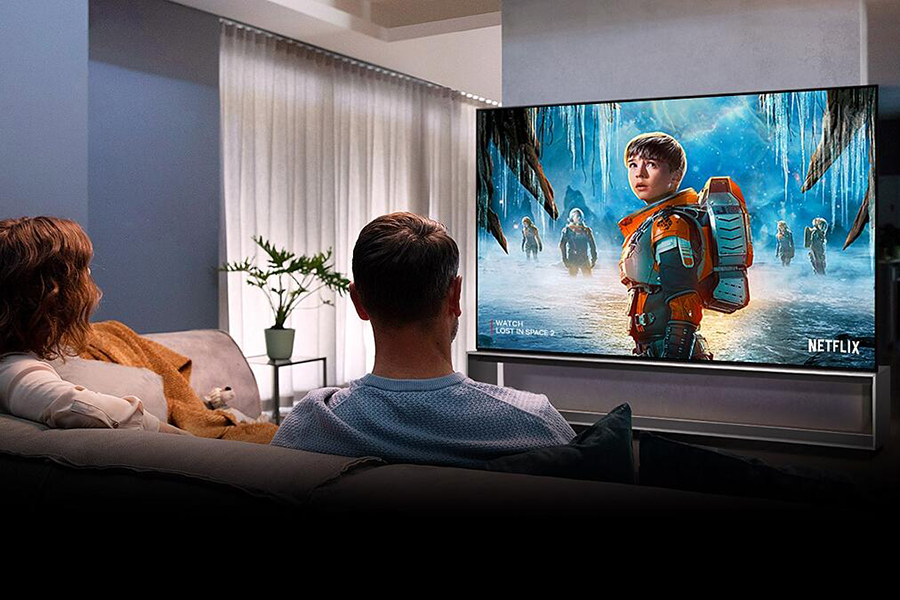 12. LG 8K OLED TV
An elevation of elegance, this sexy looking TV offers what LG calls Real 8K. LG provides an unparalleled experience with its self-lit OLED technology. With over 33 million self-illuminating pixels, you can enjoy deep blacks, rich colours, and the most realistic picture quality money can buy. Powered by the a9 Gen3 AI Processor, the LG SIGNATURE TV analyses the on-screen content to deliver spectacular visuals. Combined with THINQ AI, you can even control it via Google Assistant or Amazon Alexa.
Notable specs: OLED, Alpha 9 Gen3 AI Processor, 4K 7680 x 4320 resolution, 10-bit Colour Depth
Price: from A$59995
Buy it here (AU) Buy it here (US)
Read the article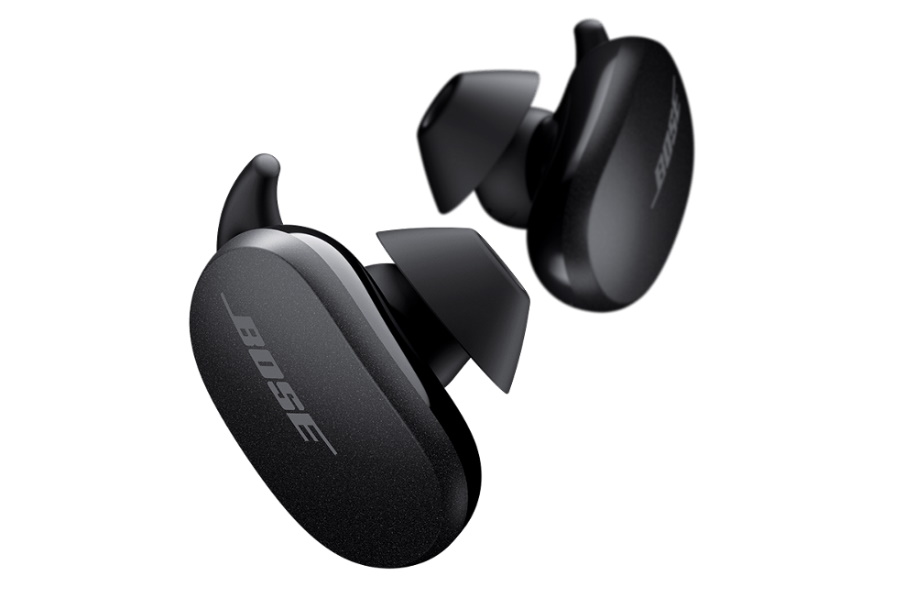 13. Bose QuietComfort Earbuds
Built for enjoying music, audiobooks and podcasts during those everyday situations where you need to tune out the blare of trucks and buses during rush hour and mute the simple distractions from around the office. Sporting 18 hours of total listening time—6 hours fully charged and an additional 12 using the charging case, the Bose QuietComfort Earbuds are a top-of-the-line choice in the True Wireless Earbud market.
Notable specs: active noise cancelling, USB-C and wireless charging, IPX4-rated, touch controls
Price: from $399.95
Buy it here (AU) Buy it here (US)
2019 Christmas Gift Guide – For Mum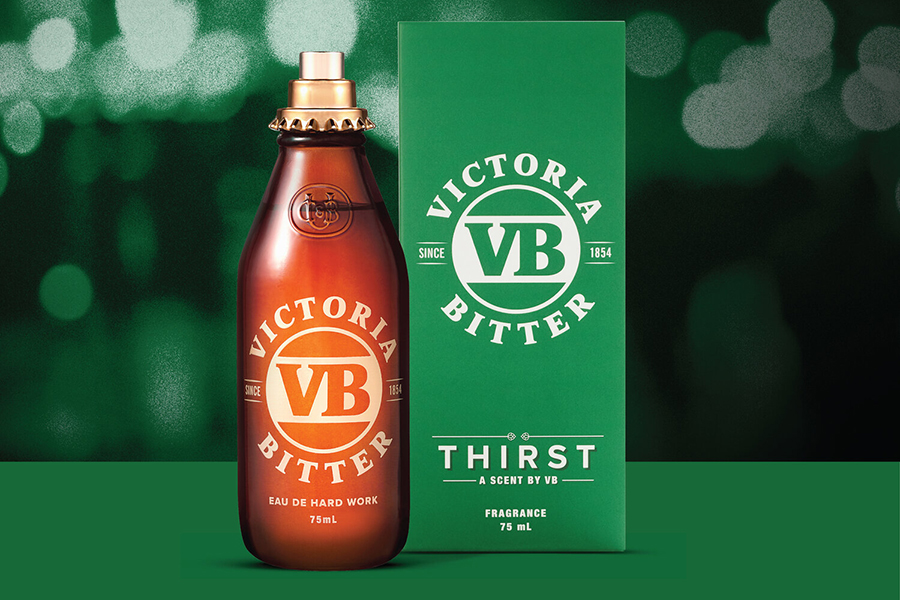 14. VB Fragrance
Everyone knows the smell, and whether or not they like it, its the official fragrance of Victoria Bitter. Victoria Bitter's new fragrance Thirst: A Scent by VB is the odour for hard-working Australians who indulge in a few cheeky bevvies from time to time. One squirt and you'll feel like another.
Notable specs: unique scent, enhances that perfect knock off moment, infused with VB's very own hop extract
Price: from $20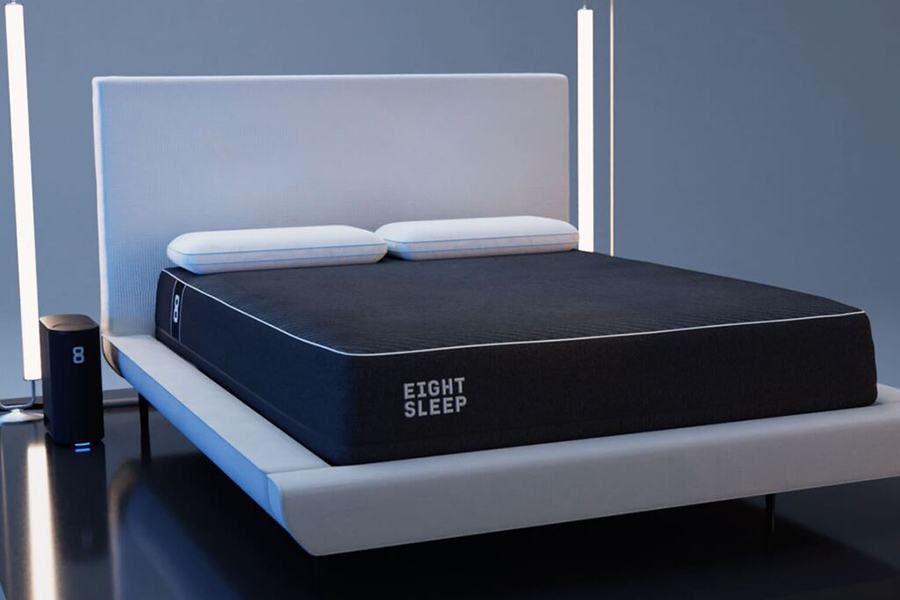 15. Eight Sleep Pod Pro Cooling Mattress
Designed to improve your night's sleep for everyone in the bed, the Smart Mattress offers dynamic support and contouring comfort without sacrificing breathability or resilience. Featuring a unique cell structure that bounces back to its original shape every time while delivering weightless, responsive comfort, the Eight Sleep Pod Pro Cooling Mattress is filled with some pretty high-tech sleeping features that you're guaranteed to love.
Notable specs: Room Climate and Weather Response, a Comfort Blend Integrated Topper, GentleRise Wake Up Technology
Price: from $3,000
Buy it here (AU) Buy it here (US)
Five Tips for Growing the Best Beard Ever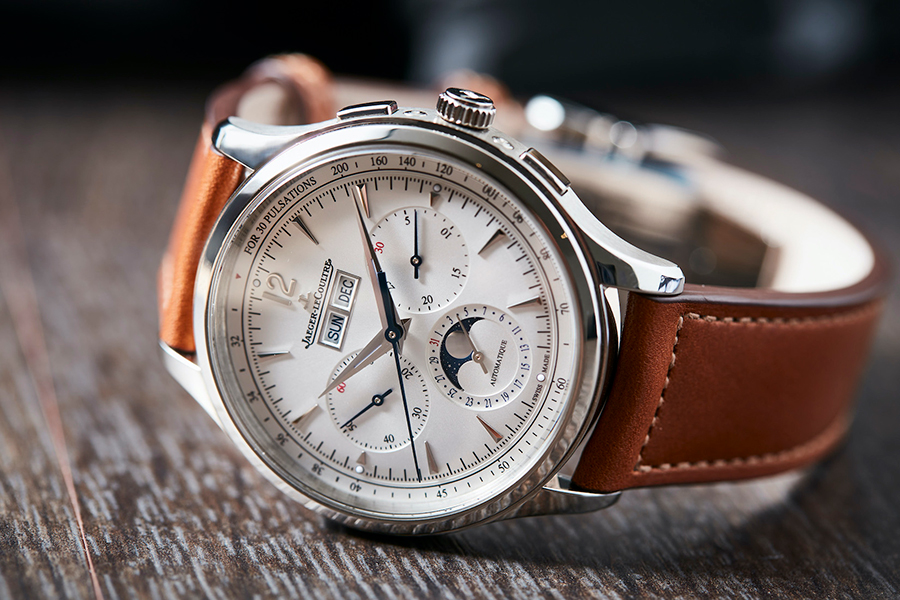 16. Jaeger-LeCoultre Master Control Calendar
Jaeger-LeCoultre's restrained approach to Watches & Wonders 2020 is paying dividends. The Master Control Chronograph Calendar is an exquisite example of what happens when a watchmaker opts to do what they do well, as opposed to reinventing the wheel. Featuring a complete calendar and a chronograph along with a moon phase, the Master Control Chronograph Calendar is available in either stainless steel or rose gold guise, both with a silver sunray finished dial. There is some serious value here.
Notable specs: Jaeger-LeCoultre Calibre : 866AA
Price: from $22,500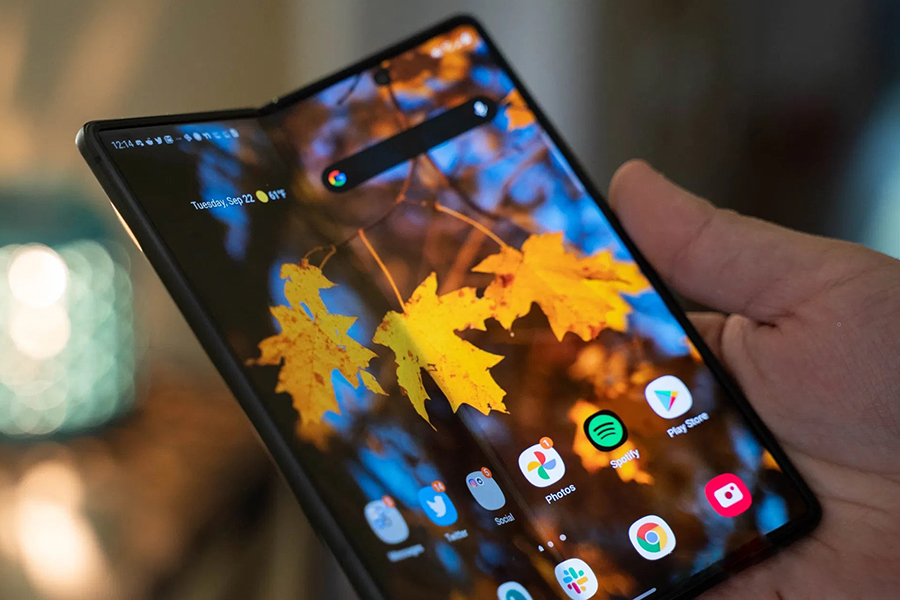 17. Samsung Galaxy Z Fold 2
Samsung's latest foldable smartphone is the Galaxy Z Fold 2. Copping a larger 6.2-inch HD+ Super AMOLED cover screen and a massive 7.6-inch QXGA+ Dynamic AMOLED 2X main screen, the Galaxy Z Fold2 offers a new level of foldable tech. As the third-generation foldable device from the South Korean manufacturer, they've taken things to the next level. The massive screens all feature an Infinity-O display and an adaptive refresh rate. Plus, the Pro-grade cameras will allow every user to capture and review content in real-time.
Notable specs: massive screen real-estate, adaptive refresh rate, foldable technology
Price: from AU$2,499.00 / US$999
Buy it here (AUS) Buy it here (US)
Divine Intent: A Limited Release Signet Ring Inspired by The Balvenie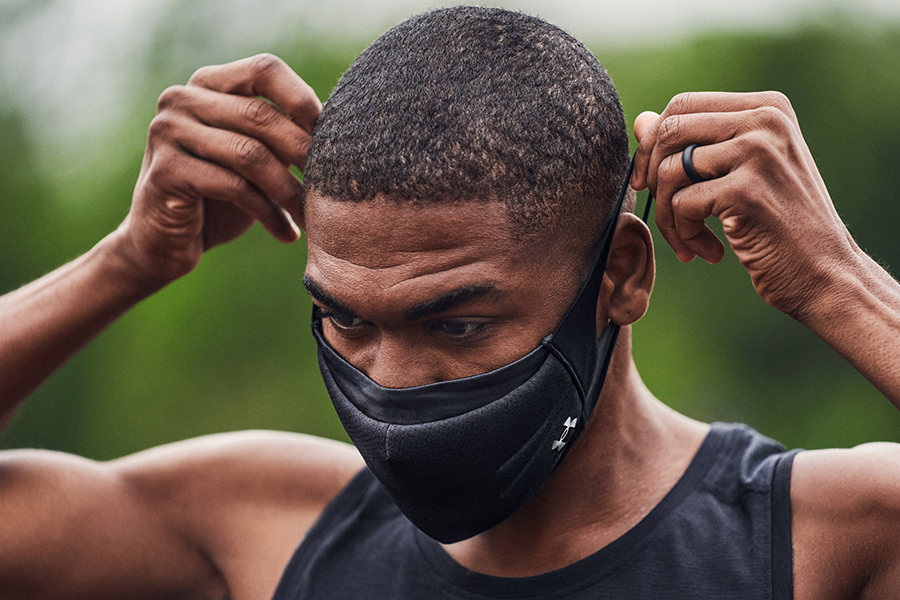 18. UnderArmour Sportsmask
The UnderArmour Sportsmask is designed with ear loops that stretch for a custom fit, as well as side panels that can be adjusted for a more comfortable fit. Its non-medical grade mask features a structured design that sits up off the face and lips for added comfort and breathability. Sporting a water-resistant outer shell and anti-microbial inner layer, and built-in UPF 50+ sun protection, it'll protect you from anything.
Notable specs: water resistance, sun protection, breathability
Price: from A$40
Buy it here (AU) Buy it here (US)
Read the article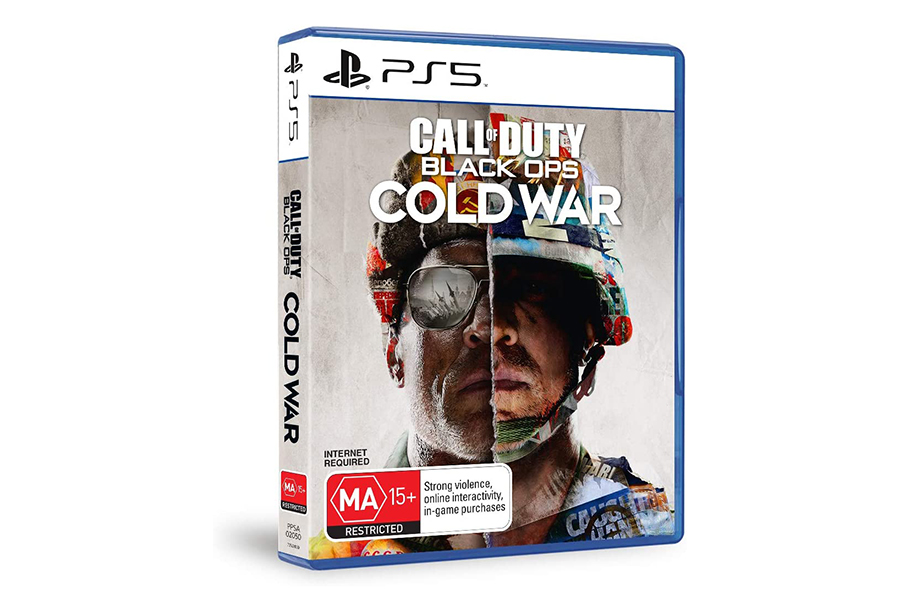 19. Call of Duty: Black Ops Cold War
As a direct sequel to 2010's Call of Duty: Black Ops, Cold War drop fans into the depths of the volatile early 1980s. Nothing is ever as it seems in a gripping single-player campaign, where players come face-to-face with historical figures and hard truths, as they battle around the globe through iconic locales like East Berlin, Vietnam, Turkey, Soviet KGB headquarters and more. Beyond the Campaign, Cold War weapons define next generation of Multiplayer and Zombies experiences which will keep the game going long into 2021.
Notable specs: Cold War Zombies, intense single player cmapign
Price: from $88
Buy it here (AUS) Buy it here (US)
Read the article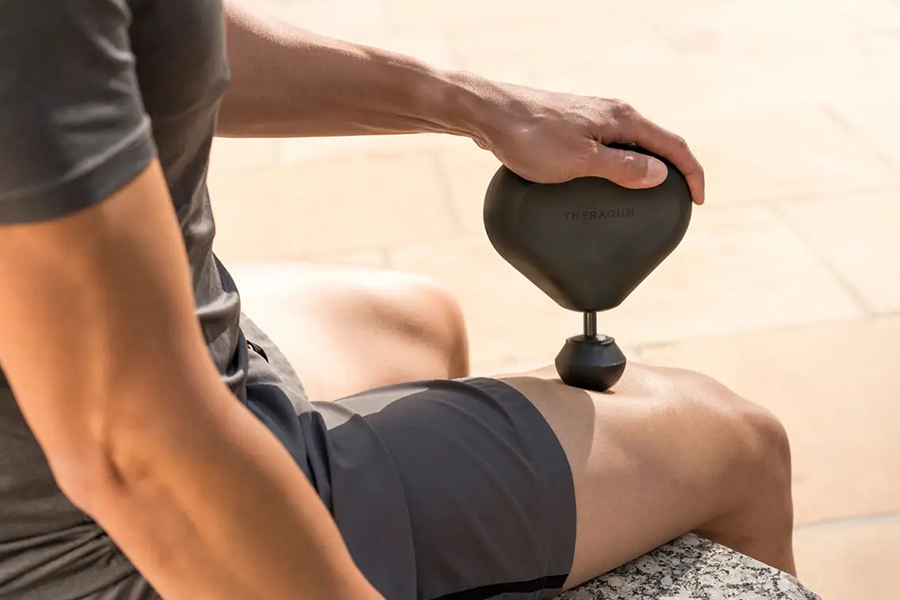 20. Theragun Mini
Percussive therapy is the latest fitness trend and with good reason, as it can deliver a host of physical benefits. Plus, who would argue with a spontaneous massage? Enter leading brand Theragun and their Mini, which scales immense power and performance down to compact size. Take it on the go and use it when necessary, or only when you feel like it. And trust us: you will feel like it.
Notable specs: QX35 Motor with QuietForce Technology, 150-Minute Total Battery Life, 3 Speed Settings
Price: from A$349
Buy it here (AU) Buy it here (US)
Read the article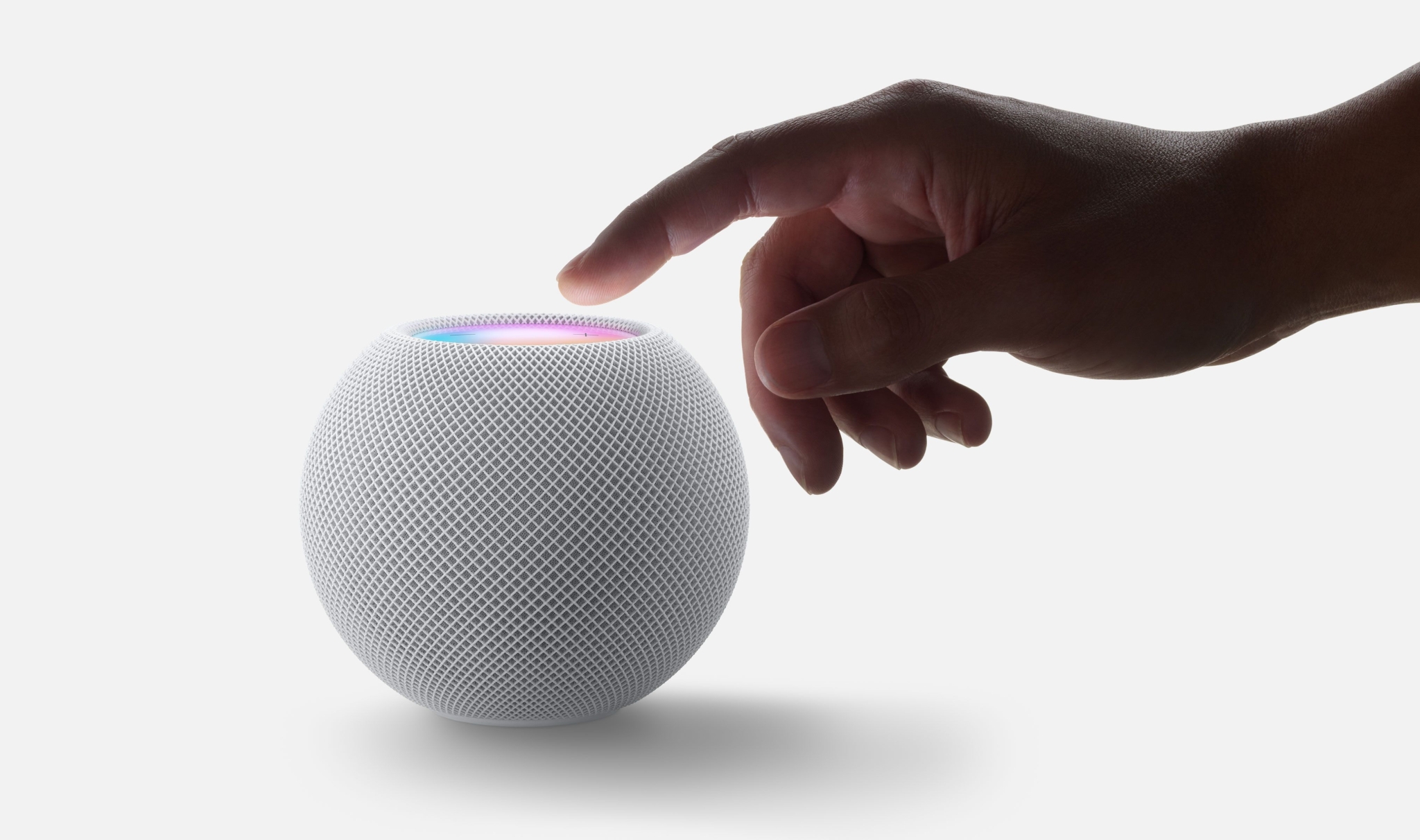 21. Apple HomePod Mini
Apple has finally done it. They're taking the smart home game seriously, and that means even more Siri goodness for you and your home. Available in two stylish monochromatic finishes – black and white – you can ying and yang your music all over the house, and even your voice with the new intercom feature. With the same excellent audio quality from the OG HomePod, get the best of apple with its Mini brother.
Notable specs: Room-filling sound, intelligent voice assistant, Intercom mode
Price: from AU$149 / US$99
Buy it here (AUS) Buy it here (US)
Read the article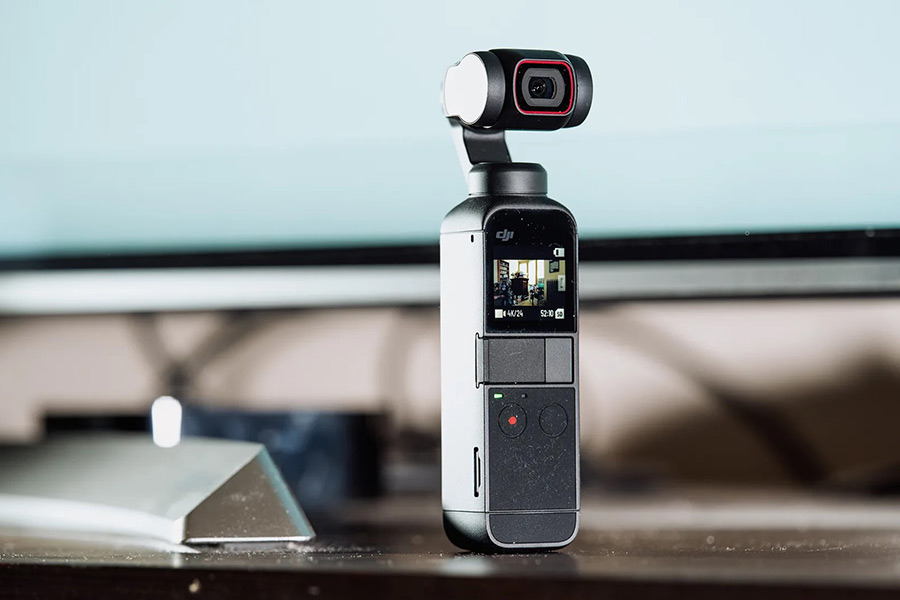 22. DJI Pocket 2 Creator Combo
Compact, lightweight, and intelligent, the DJI Pocket 2 is the ultimate handheld stabilised camera for on the go recording. As DJI's smallest 3-axis mechanical handheld gimbal, the Pocket 2 precisely adjusts for your movements, turning your handheld video of a golden sunset into a cinematic masterpiece. Fitting perfectly in your hand, bag, or pocket, you can take it with you no matter where your journey takes you.
Notable specs: Fast Wake, larger 1/1.7-inch sensor, FOV lens, DJI Matrix Stereo system
Price: from A$799
Buy it here (AU) Buy it here (US)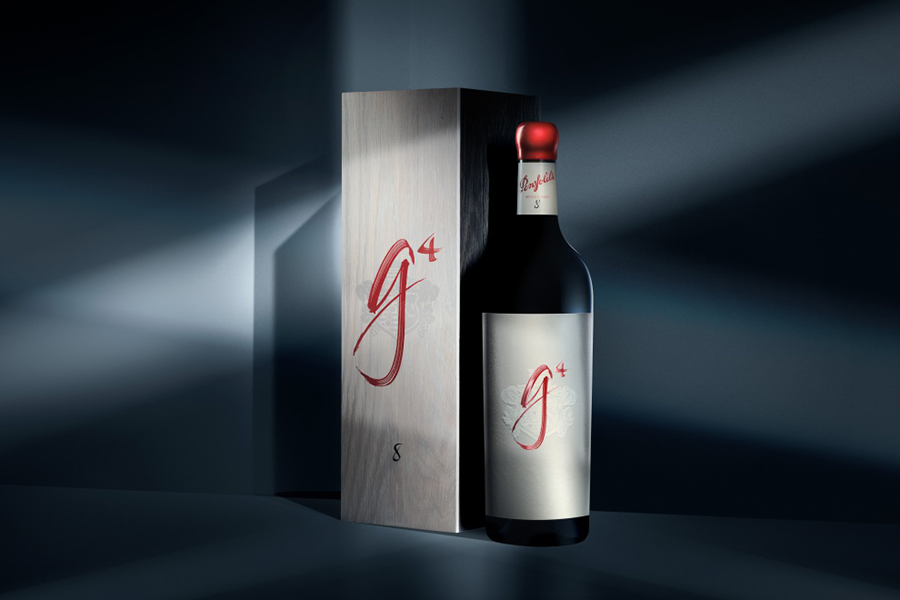 23. Penfolds G4
The Penfolds Collection 2020 is a family of fine wines that span five white and red vintages, and while the 66th consecutive release of Grange serves as the flagship, a new beast is emerging as a fan and critic favourite. Penfold's G4 entwines Grange DNA from 2002, 2004, 2008 and 2016 vintages to create a completely unique expression of Penfolds flagship.
Notable specs: second release in a landmark trilogy, blend of four vintages of Grange
Price: N/A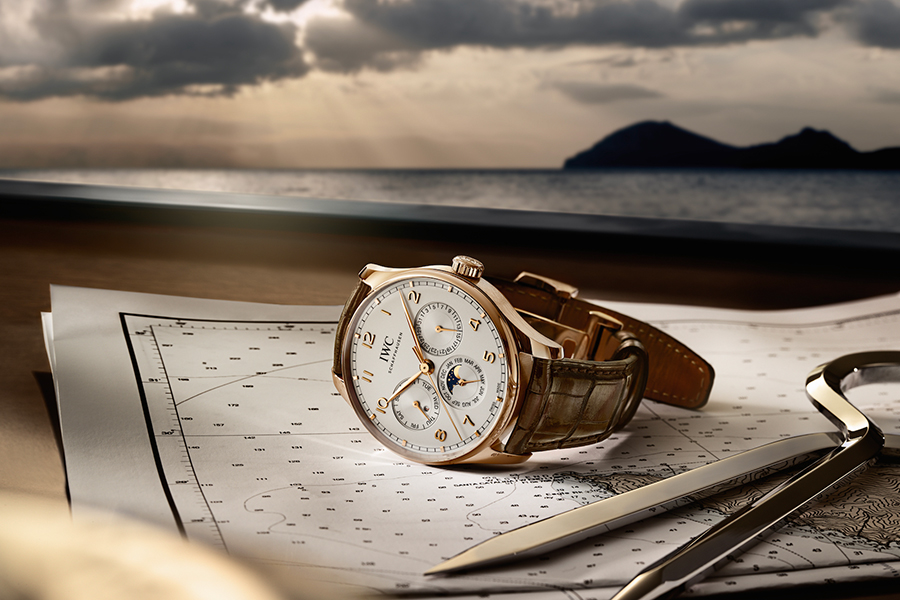 24. IWC Portugieser Perpetual Calendar 42
Nautical enthusiasts, we present to you the IWC Portugieser Yacht Club Moon & Tide. Combining a 44.60mm wide pink gold case, a distinct blue dial and the ability to check the timing of the next high and low tides, the Portugieser Yacht Club Moon & Tide is the perfect seafarer's watch.
Notable specs:82650 Calibre IWC-manufactured movement, Sapphire glass, convex, antireflective coating on both sides
Price: N/A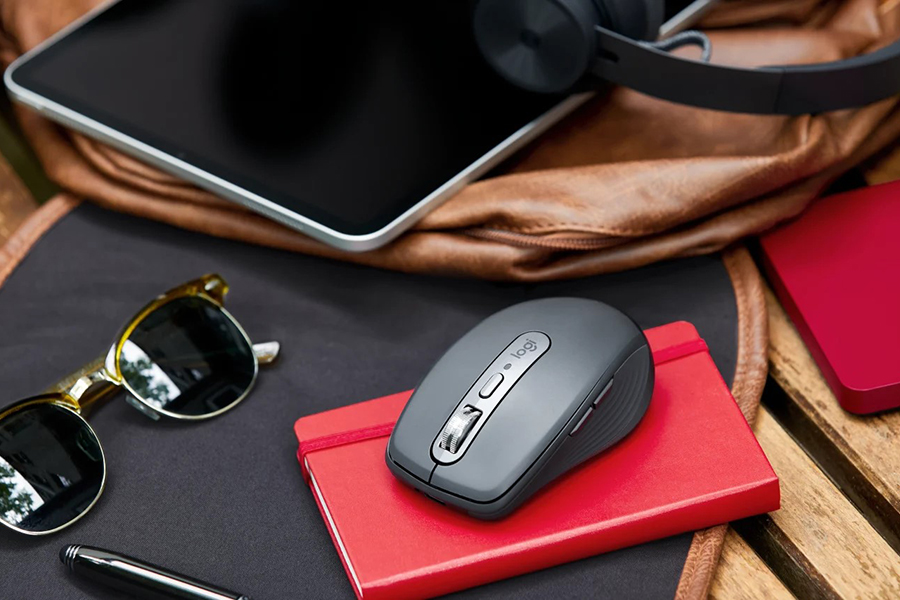 25. Logitech MX Anywhere 3
The Logitech MX Anywhere 3 is designed to do just as its name suggests—go anywhere with you. But the compact mouse doesn't scrimp on features; it will keep you just as productive as any other mouse. Probably the best quality is the scroll wheel which uses n electromagnetic scrolling system that is precise enough to stop on a pixel. It's also fast. It can scroll 1,000 lines in just a second. Borrowing some of the fancy features from the MX Master series, if you want the best in a compact form factor, then look no further than the Logitech MX Anywhere 3 Compact Performance Mouse
Notable specs: 200-4000 dpi, 70 days on a single full charge, Darkfield high precision
Price: AU$129.95 / US$79.99
Buy it here (AU) Buy it here (US)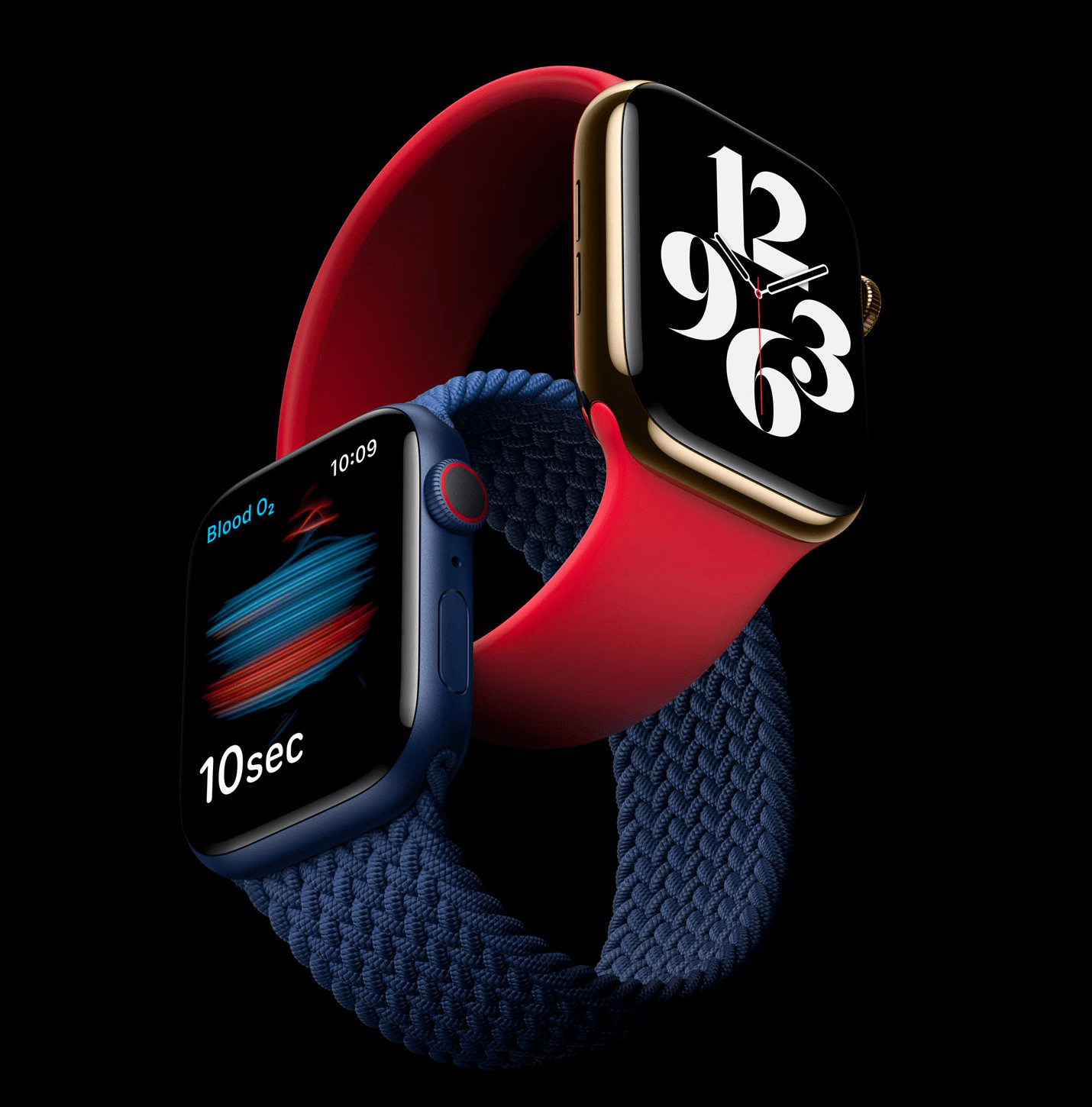 26. Apple Watch Series 6
A gadget that needs no introduction, the Apple Watch Series 6 comes in a full swath of different styles. Bringing all its fitness features to life are various specs, including Bluetooth 5.0, WiFi, optical sensors, and an "always-on" retina display. Water-resistant to 50 metres, the industry-leading watch is also suitable for up to 18 hours on a single charge.
Notable specs: always-on display, Bluetooth 5.0, Wi-Fi, optical sensors
Price: from A$669
Buy it here (AU) Buy it here (US)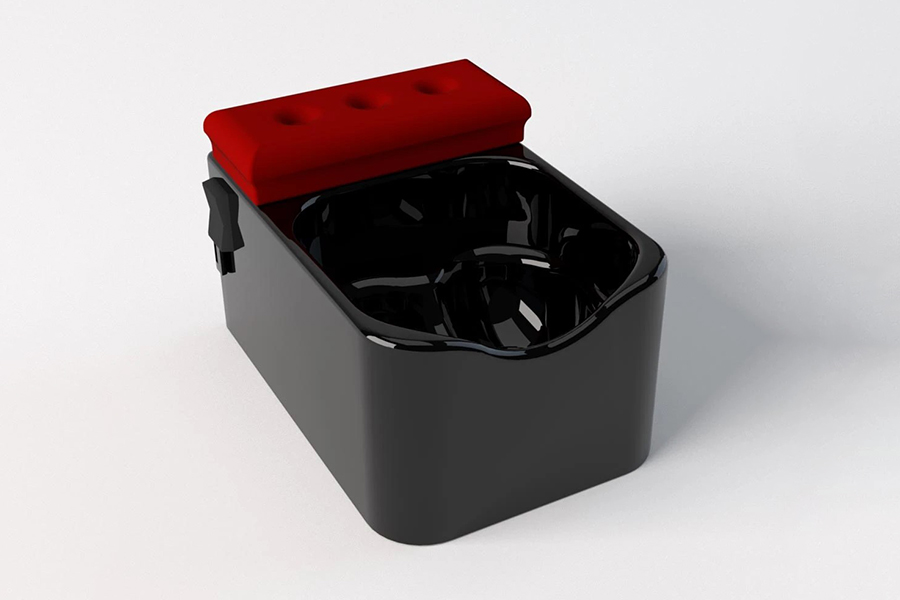 27. Testicuzzi
It's a hot tub for your balls. Designed to relieve stress and strain by dipping your nuts in a jacuzzi, the Testicuzzi is an innovative product that deserves a place on our top 100 list. While there are white and black editions available, it's the 14k-gold plated tub that has us interested. So go on, hit the bubbles, and relax in a golden hot tub for the crown jewels.
Notable specs: battery-powered, ultra-soft pre-cast silicone pillow to rest on
Price: from $10K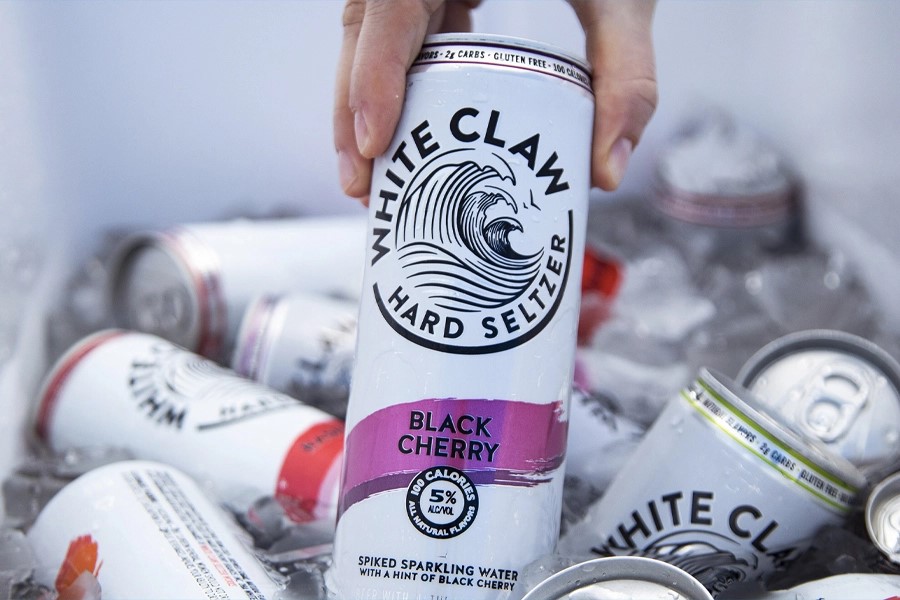 28. Seltzers
Not just one, not even two, but all of them! Not just another low-quality pre-mixed drink, these low calorie refreshing alcoholic fizzers have just arrived in Australia. Whether it's a White Claw or Press Spiked Seltzer, the options are endless, but you can bet this holiday period, we're going to be making a dent in the list.
Notable specs: low calorie, low carbs
Price: check your local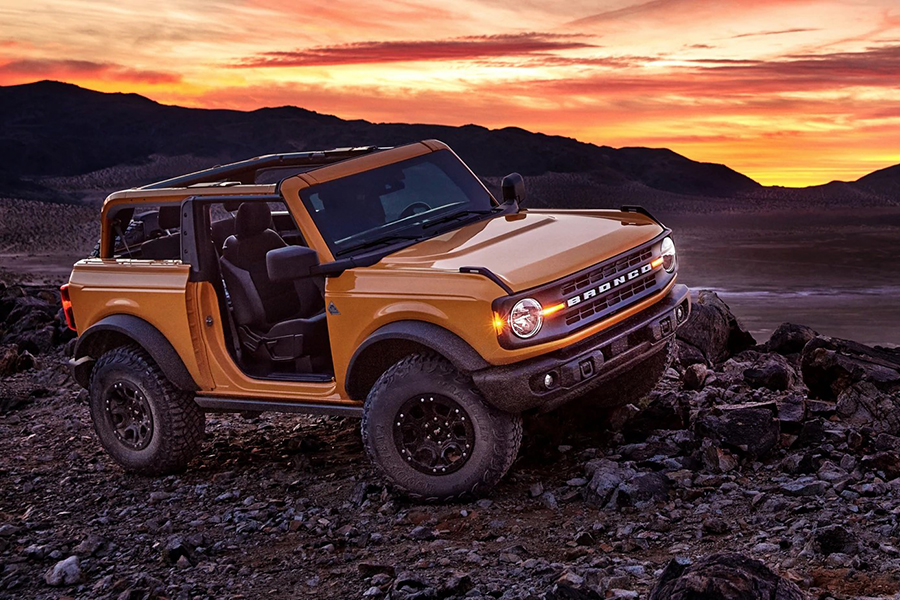 29. 2021 Ford Bronco
The all-new 2021 Bronco returns to the road with an all-new family of rugged off-road vehicles. Paying tribute to the classic SUV style of the past, Ford still manages to slide in some modern technological improvements to make this stallion the greatest Bronco yet.
Notable specs: 4×4, easy-to-remove doors and roof, optional 35-inch tires
Price: from US$28,500
Check it out
NSW Scores Takeaway Booze Exemption for Good Friday and ANZAC Day
30. Dewars Double Double 32 Year Old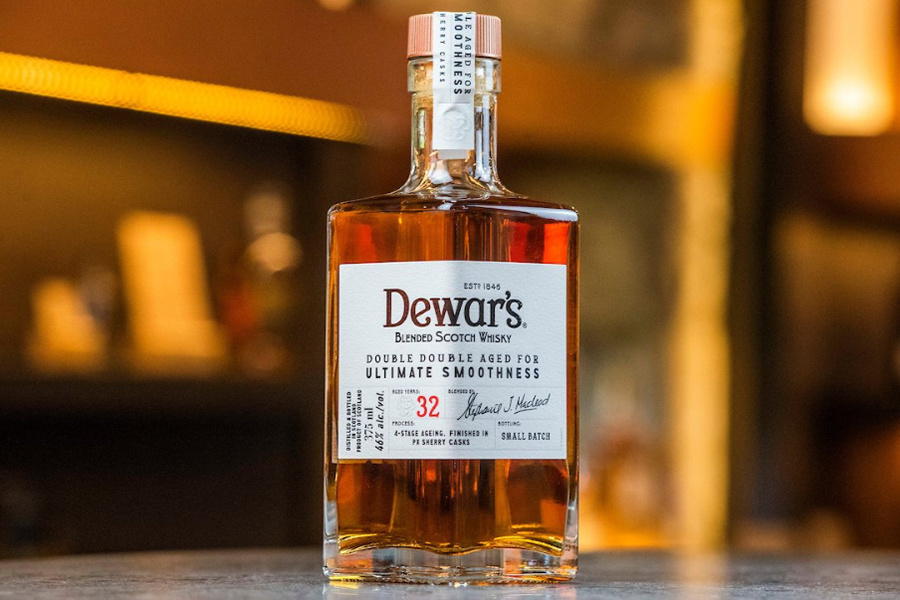 A blended whisky from the highlands of Scotland that pipped the single malts to the post, claiming the title of Whisky of the Year at the 2020 International Whisky Competition. Dewar's Double Double 32 Year Old scored 96.4 out of 100 points from the judges to secure the historic win over several iconic distilleries.
Notable specs: Scotch Whisky /46% ABV / Scotland
Price: from $164.99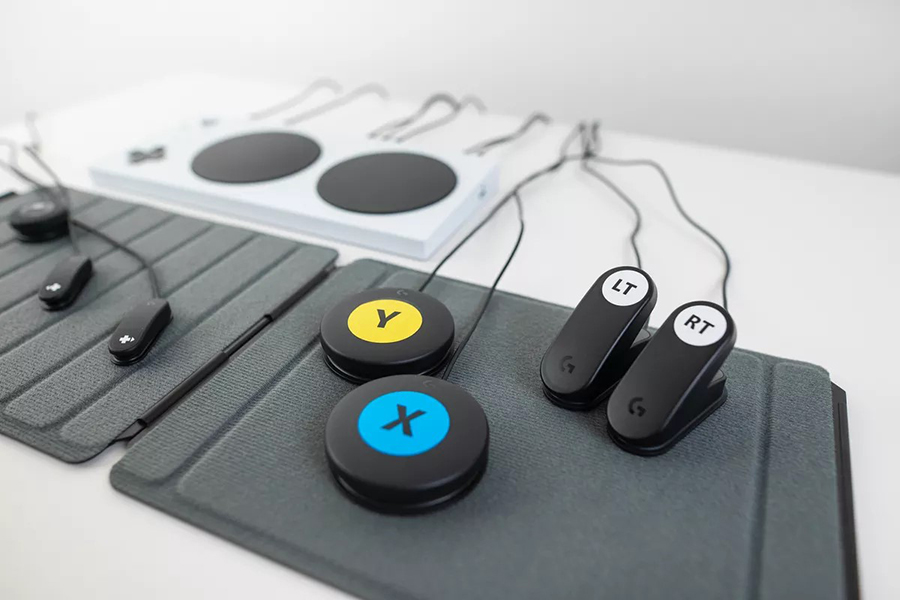 31. Logitech Adaptive Gaming Kit
Video games are for everyone, but not everyone is capable of using a controller or keyboard as we can. To make sure gaming is accessible to even more people around the world, Logitech has the Adaptive Gaming Kit, which adds even more controls to the Xbox Adaptive Controller.
Notable specs: 12 plug-and-play buttons and triggers, accessible gaming for more people
Price: from A$159.95
Buy it here (AU) Buy it here (US)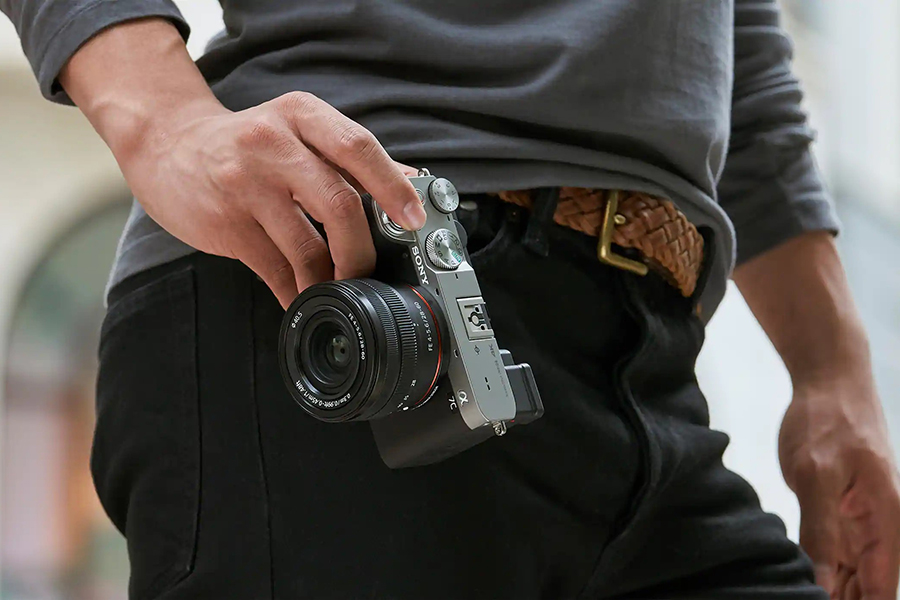 32. Sony a7C Mirrorless
The top-rated and highly successful Sony A7 series now has a little brother in the form of the smallest full-frame interchangeable lens camera, the Sony a7c Mirrorless. Sporting a 24MP full-frame sensor inside a tiny form factor, this is a marvel of photographic engineering.
Notable specs: 24MP BSI CMOS full-frame sensor, Real-time tracking' AF system, 4K video
Price: from US$1799
Buy it here (AU) Buy it here (US)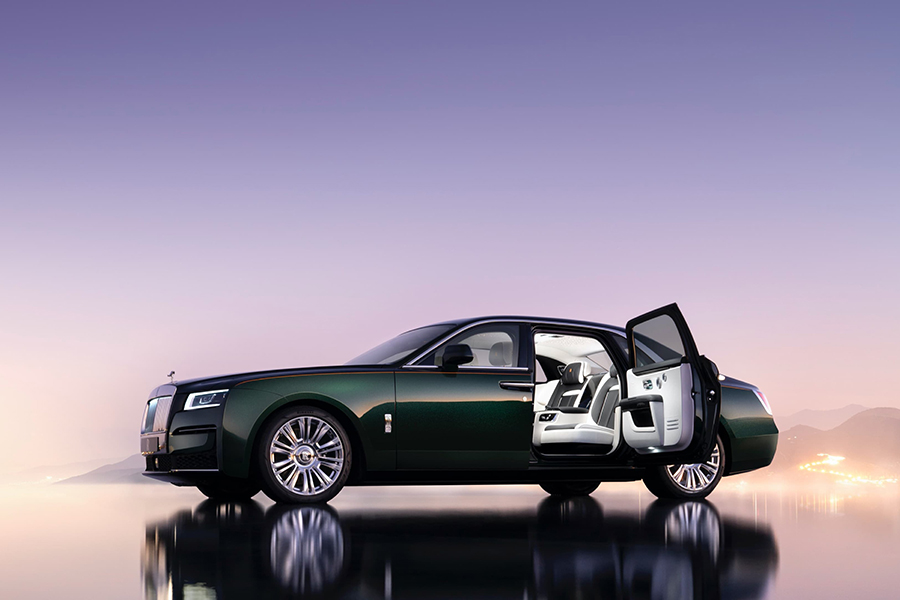 33. Rolls Royce Ghost
The Ghost has shed its lean adolescent frame opting for a, rather more stoic, hulking grille. Powered by Rolls-Royce's 6.75-litre twin-turbocharged V12 engine, the Rolls Royce Ghost outputs 420kW of power and 850Nm of torque. With a 0-100 speed of 4.5 seconds, it's Rolls' second fastest car to date (after the 2019 Rolls-Royce Wraith).
Notable specs: 6.75-litre twin-turbocharged V12 engine, 420kW power, 850Nm of torque, luxury interior
Price: from $628,000
Check it out
Would You Eat the World's First 3D-Printed Ribeye Steak?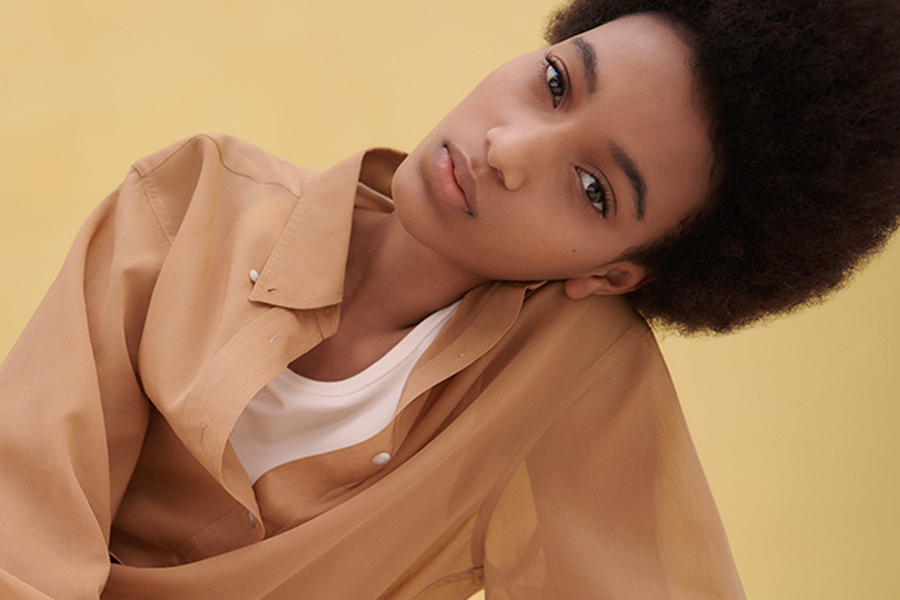 34. Uniqlo U Collection
The brainchild of a team of designers from UNIQLO's Paris Research & Development Center, the U Collection is all about future life wear essentials for your wardrobe. Designed with the
highest precision, this simple yet impactful series of clothes brings to life the artistic direction of Christophe Lemaire and UNIQLO.
Notable specs: covers everything from pants, parkas, t-shirts, polos, shirts, sweaters, hats and footwear
Price: from A$9.90
Buy it here (AU) Buy it here (US)
Good Lord, KFC Just Put a Pizza Inside its 'God-Tier' Double Burger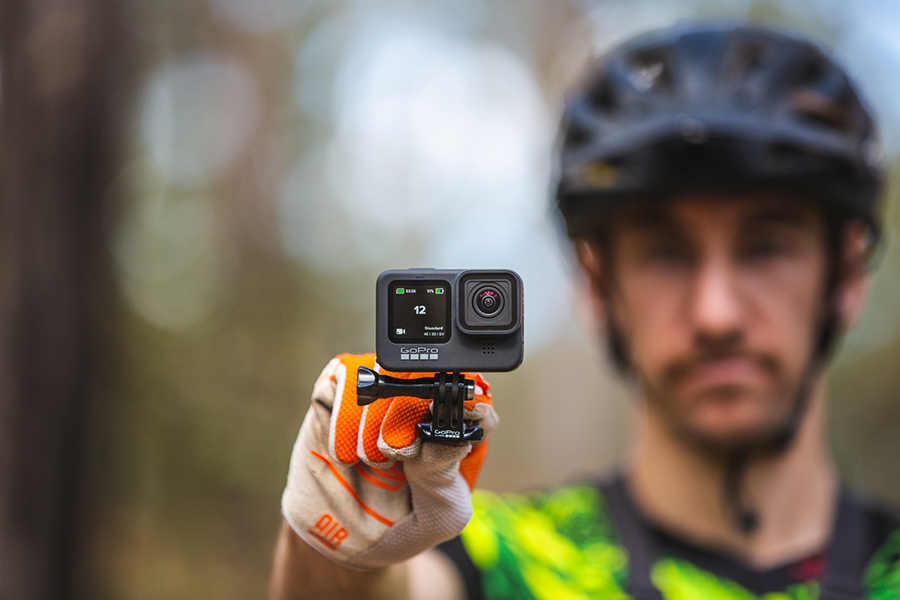 35. GoPro HERO9 Black
It goes without saying that you really can't go past a GoPro for an action cam with the lot. The all-new HERO9 takes everything you loved about its predecessor and pushes it to an entirely new level. With 5K Video, 20MP photos, and HyperSmooth 3.0 Video Stabilisation, this is by far the best action cam money can buy. Other new features include an all-new display on the front of the camera, 30 per cent more battery than the HERO8, and a detachable lens to allow for various shots on the go. Of course, the GoPro is still as waterproof as ever (up to 10 metres) but, now you can even get a handy LED light that'll go anywhere you take the GoPro HERO 9, perfect for a late-night number one in the middle of mother nature.
Notable specs: 5K Video, 20MP photos, and HyperSmooth 3.0 Video Stabilisation
Price: from AU$629.95 / US$399
Buy it here (AU) Buy it here (US)
Read the article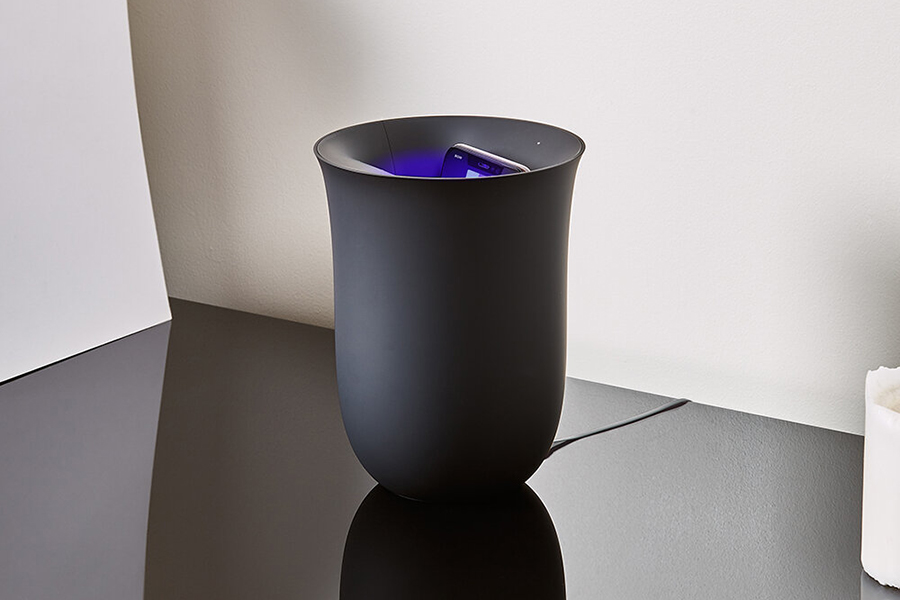 36. Lexon-Oblio Wireless Charging Station With UV Sanitiser
The Lexon Oblio offers wireless charging functionality and built-in UV sanitiser, doing all everything while looking like an attractive addition to your home décor. The Oblio is shaped like an elegant vase, but instead of filling it with flowers, you'll put your phone in. Using its 10W wireless, Qi-certified charging, the Oblio can charge your phone in approximately three hours.
Notable specs: Wireless charging, UV sanitiser, Fast charging
Price: from $189.90
Buy it here (AU) Buy it here (US)
How to Cook Steak to Perfection – 5 Easy Methods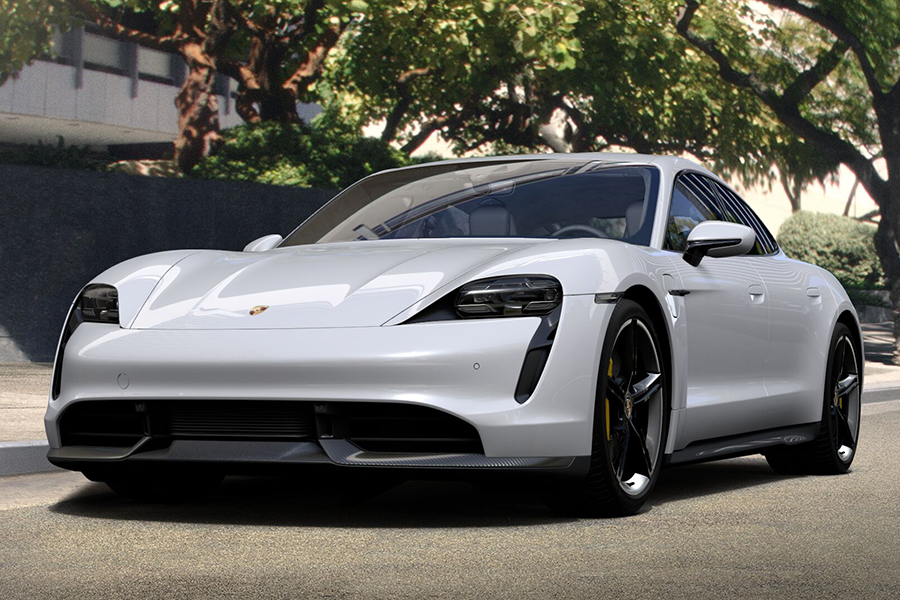 37. Porsche Taycan
The Taycan is Porche's first pure electric car, satisfying the growing thirst for high-powered performance electrics. Unlike most electric vehicles, the new addition is a fair step down in price. It can generate up to 390kw/530 PS, and accelerate from zero to 100km in just 4 seconds, before hitting a top speed of 250km. Sharing the similar sloping roofline and sculpted exterior as the 911, the electrified version is a futuristic classic.
Notable specs: 390kW/530PS, 0-100 km/h in 4.0 seconds, 250km/h top speed
Price: from A$191,000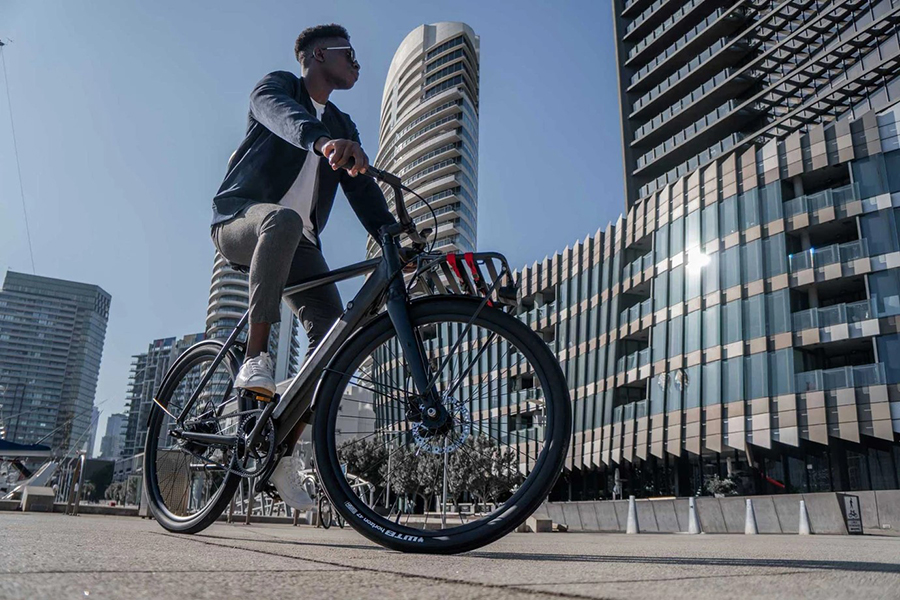 38. Lekker Bikes Amsterdam+ e-bike
Designed in Amsterdam, the Lekker Bikes Amsterdam+ e-bike delivers a brilliant e-bike experience that offers both style and comfort. With simplicity in mind, there's only one gear to choose from. Much like the unique riding experience provided by a fixie bike, the Amsterdam+ ebike will amp you to the front of the pack and with a carefully selected gear ratio, allowing the rider to keep their momentum.
Notable specs: single gear, lightweight 250w Rear motor, 60km on a single charge
Price: from $2,898
Buy it here (AU) Buy it here (US)
14 Best Spots for Late Night Food in Sydney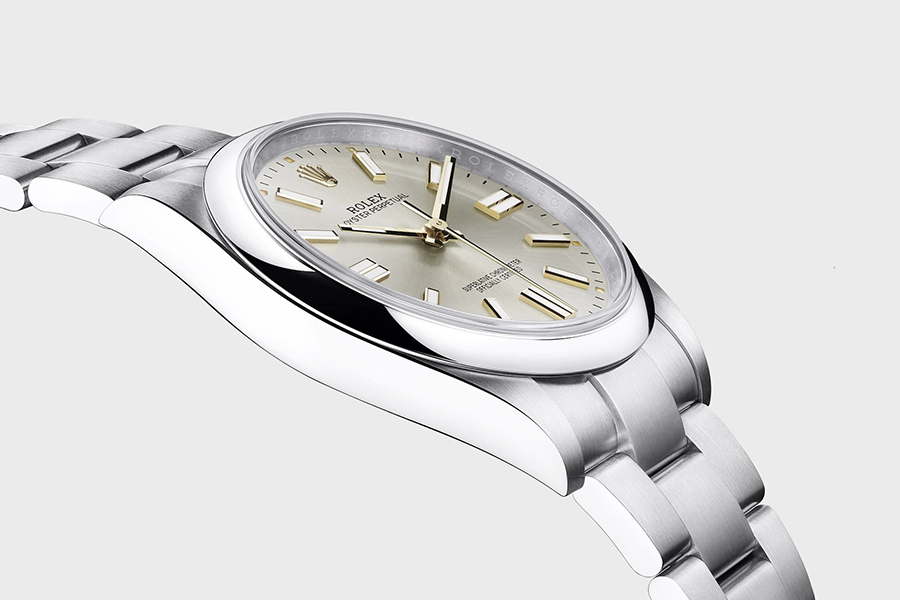 39. Rolex Oyster Perpetual
Considered to be the very essence of the Oyster, this is a Rolex amongst Rolex's. The Oyster Perpetual 41 benefits from all the fundamental features of the Oyster Perpetual collection – excellent chronometric precision, a waterproof Oyster case, and self-winding of the movement via a Perpetual rotor.
Notable specs: 18carat yellow gold, Calibre 3230 movement, approx. 70-hour power reserve
Price: from A$8,300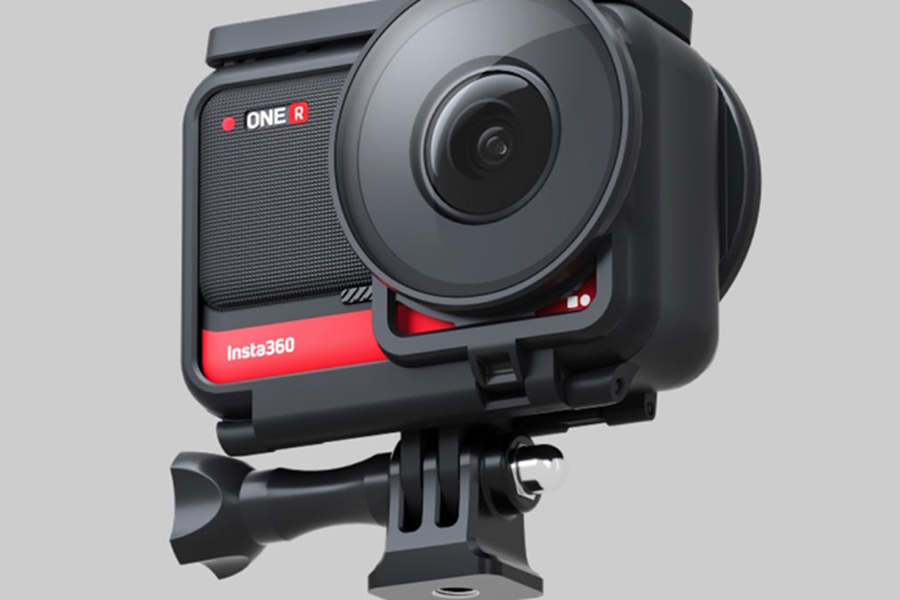 40. Insta360 One R Action Cam
Insta360's One R Action Cam is a modular action camera that does the work of two cameras—an action camera that you can mount on the top of a helmet or a selfie stick, and a 360 camera that takes it all in. With just a press of a tab and a couple of pulls, the One R breaks down into three pieces—the battery, the base or "core" with all the control elements, including the touchscreen and shutter buttons, and the lens.
Notable specs: 4K at 50fps, wide-angle f/2.0 16mm lens, 360 footage
Price: from $662
Buy it here (AU) Buy it here (US)
11 Best Rides for Adults at Walt Disney World Resort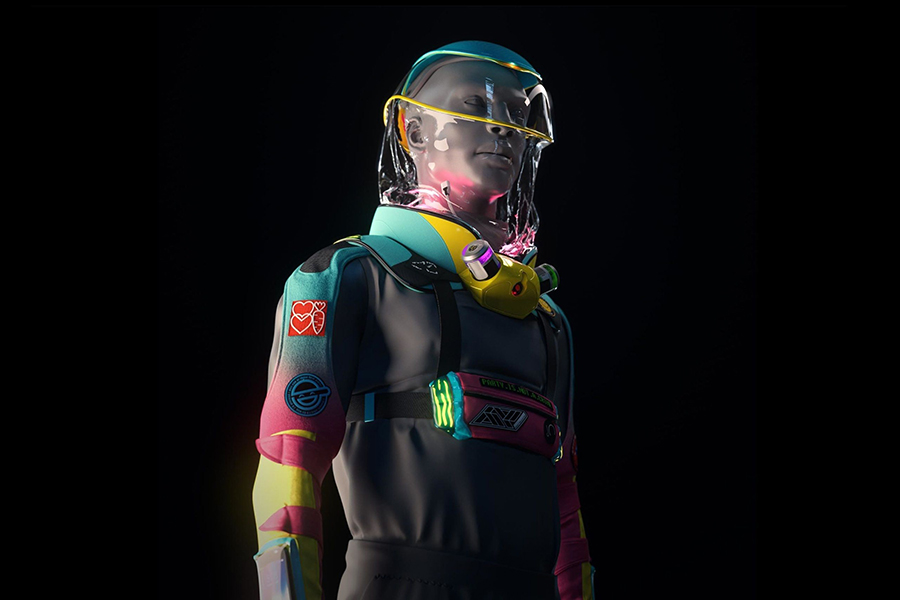 41. Micrashell Clubbing Suit
Forget the face mask, don the Micrashell Clubbing Suit for COVID-safe nights out. Suitable for the nightlife, live events and even just a late-night walk in the park, the Micrashell is a virus-shielded, easy to control, fun to wear, disinfectable, and fast deploying PPE that allows socialising without distancing.
Notable specs: virus-shielded, easy-to-control, fun to wear, disinfectable, fast-to-deploy
Price: TBA
Check it out
15 Best Fish and Chip Shops in Melbourne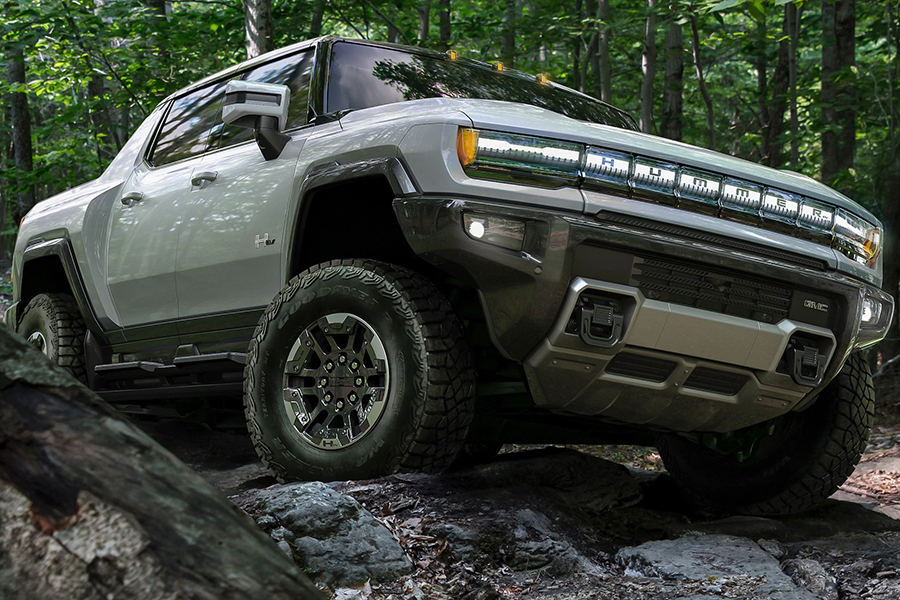 42. GMC Hummer EV
Offering drivers the same grunt and weight as a gas-guzzling Hummer of old, the new all-electric GMC Hummer EV will be able to travel about 350 miles when fully charged. With sports like acceleration and over 1,000 horsepower, GMC Brand Chief Duncan Aldred said the truck would entice those who never wanted an electric car to begin with. "We think when they see what this is, it will change their minds," he said.
Notable specs: 35-inch Goodyear Wrangler All Territory tires, eighteen available camera views, Infinity Roof, modular Sky Panels,  Bose audio system
Price: TBA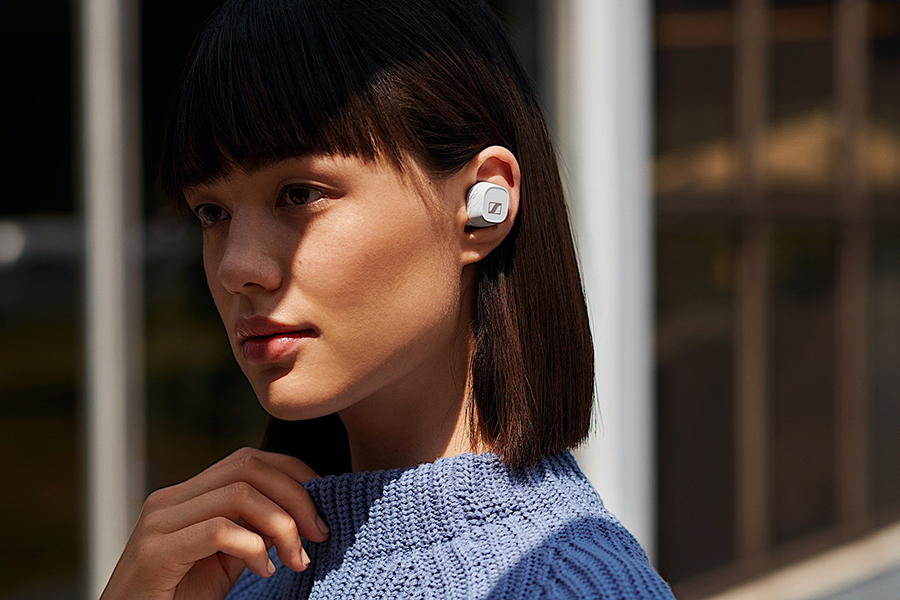 43. Sennheiser CX 400BT True Wireless Earbuds
The Sennheiser CX 400BT True Wireless offers high-end acoustic technology, customisable controls, up to 20 hours of battery life and all-day comfort. Created for fast-paced and always-connected lifestyles, the CX 400BT earbuds are for those who want the best audio experience no matter where they are—delivering incredible high-fidelity stereo sound with deep bass, natural mids levels and clear, detailed treble thanks to Sennheiser's 7mm dynamic drivers. These earbuds have a serious amount of power for their size.
Notable specs: 7mm dynamic drivers, Bluetooth 5.1 technology, AAC and aptX compatibility
Price: from $219.95
Buy it here (AU) Buy it here (US)
Pineapple Isn't the Most Hated Topping on Australian's Pizza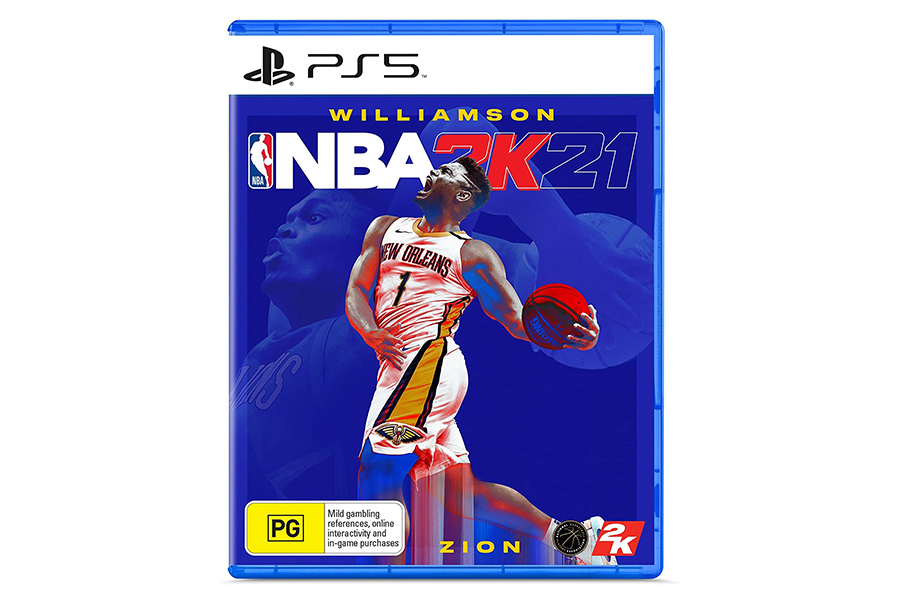 44. NBA 2k21
Everything is game on with NBA2k21. Available on next-gen consoles, 2K is faster, better looking and even bigger with 'The Neighbourhood' now expanded to the immersive 'The City'. For the last couple of years, 2K has been setting a blistering standard in sports simulation, 2K21 is their best iteration yet with more customisation and a slew of new game modes. Our favourite is the MyCareer where you can create your own player and conquer the league.
Notable specs: best-in-class graphics and gameplay, competitive and community online features
Price: from $109.95
Buy it here (AU) Buy it here (US)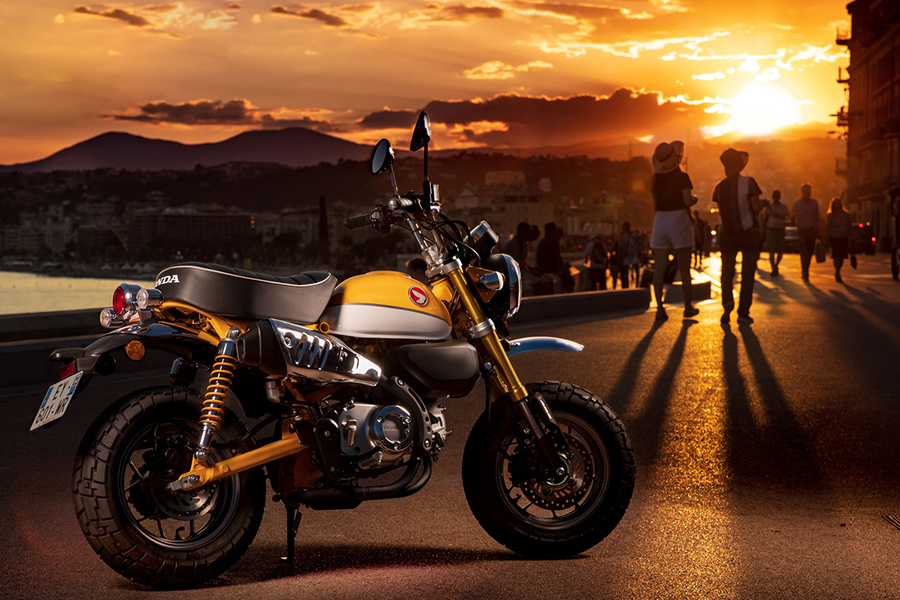 45. Honda Monkey
Honda brings back the Moneky, a genuinely iconic mini-bike reborn for the new ages. Drawing heavily on the original for its design, it updates everything with premium touches such as USD forks, twin rear shocks, LCD instruments, IMU-based ABS and full LED lighting.
Notable specs: 125cc horizontal, single-cylinder engine with PGM-FI, 107kg, 776mm seat height
Price: Request a quote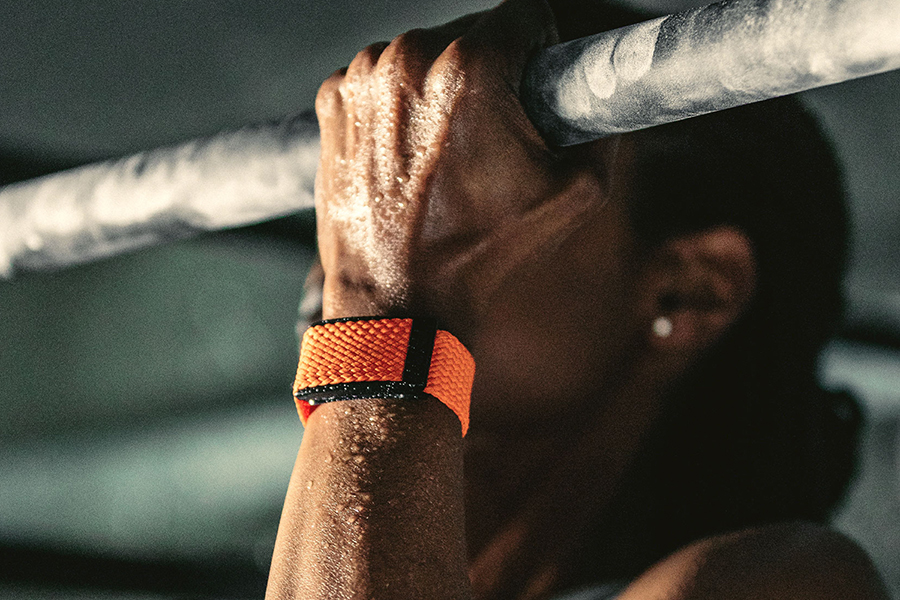 46. Whoop Strap 3.0
Personal training meets wearable tech with WHOOP; offering daily personalised fitness, sleep, and recovery data delivered to you in real-time. Going beyond just tracking your movements, WHOOP actually provides coaching and guidance via their app, so you know how long to work out for and how much sleep your body needs. The WHOOP Strap 3.0 is a sleek, minimalist and waterproof heart rate monitor with 5-day battery life and on-the-go charging for monitoring your fitness data all day long.
Notable specs: daily personalised fitness, sleep, and recovery data, 5-day battery life, app connectivity
Price: from US$30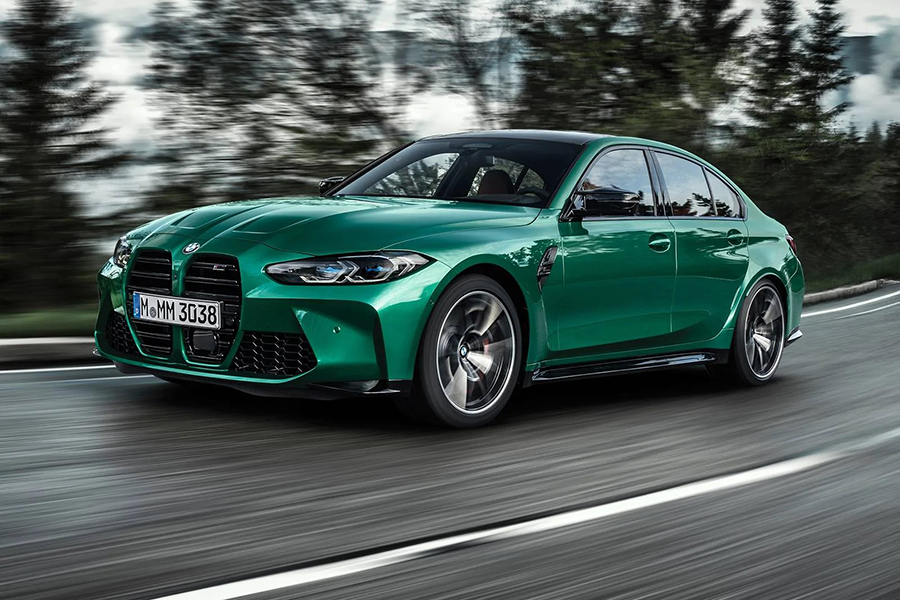 47. BMW M3
Sporting a wild and out of control grille design that makes a statement of power and mobility before you even step inside, the BMW M3 is a radical overhaul that delivers on everything you could ever want from a Beemer.
Notable specs: 0-100km/h in 3.9 seconds, 650 Nm torque, 375 kW
Price: TBA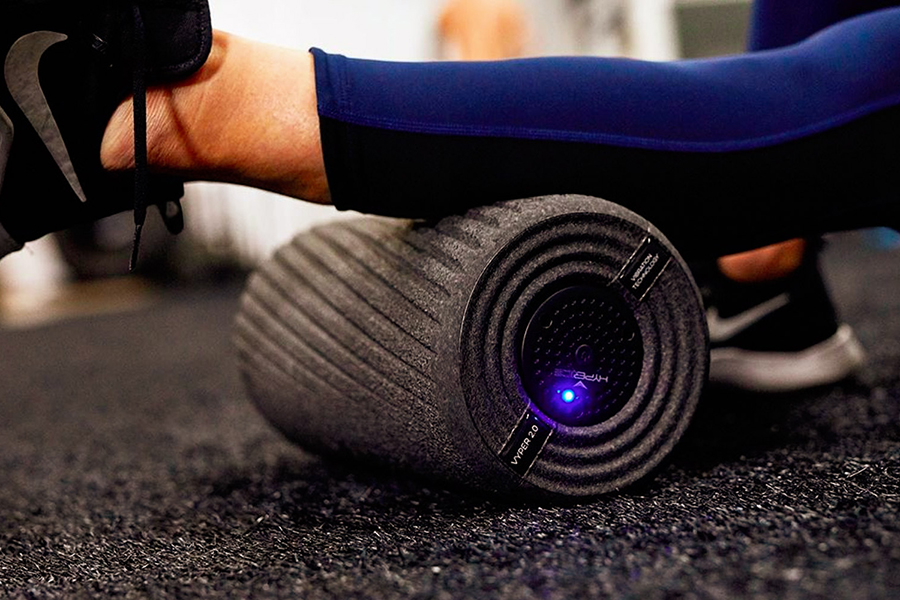 48. Vyper Foam Roller by Hyperice
Twice as effective as your standard foam roller, this one from Hyperice features three vibration settings and a dual-zone smooth and grooved exterior. Designed to improve flexibility and reduce soreness, it increases your overall range of motion by up to 40 per cent. Use it to warm up before your next workout and then use it again as a post-workout recovery tool. Or employ the vibrating function for a full-body massage.
Notable specs:3 speeds of high-intensity vibration and a dual-zone smooth
Price: from $100
Buy it here (AU) Buy it here (US)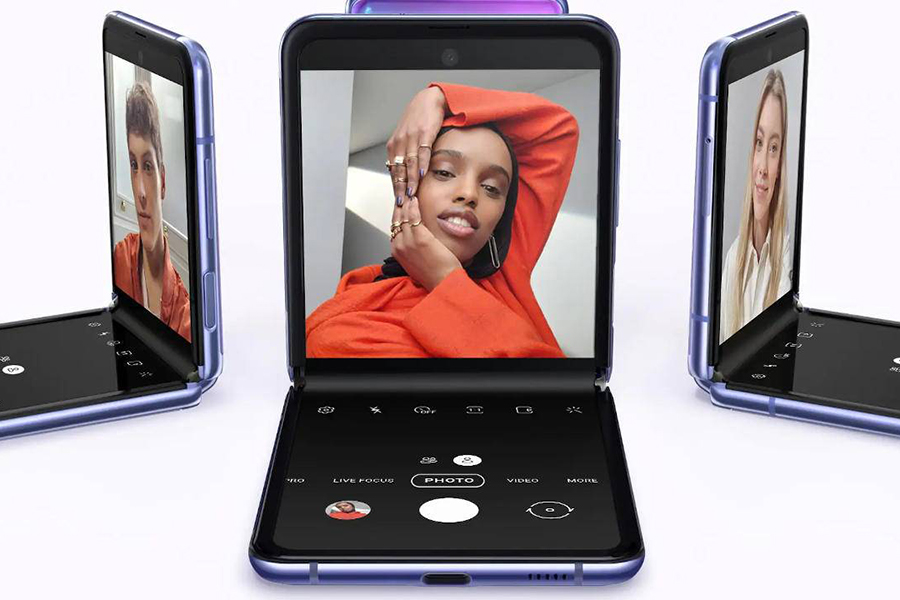 49. Samsung Z-Flip
Pretty much a response to the Motorola Razr, where they failed, Samsung has succeeded with probably the most attractive and functional options when it comes to foldable mobile devices. Still, in its infancy, we gotta respect the South Korean hussle when it comes to this burgeoning category smartphone.
Notable specs: Qualcomm Snapdragon 865 Plus 5G Mobile Platform, 6.7-inch FHD+ Dynamic AMOLED display
Price: from A$2,149
Buy it here (AU) Buy it here (US)
Pilot is Australia's New Men's Health Platform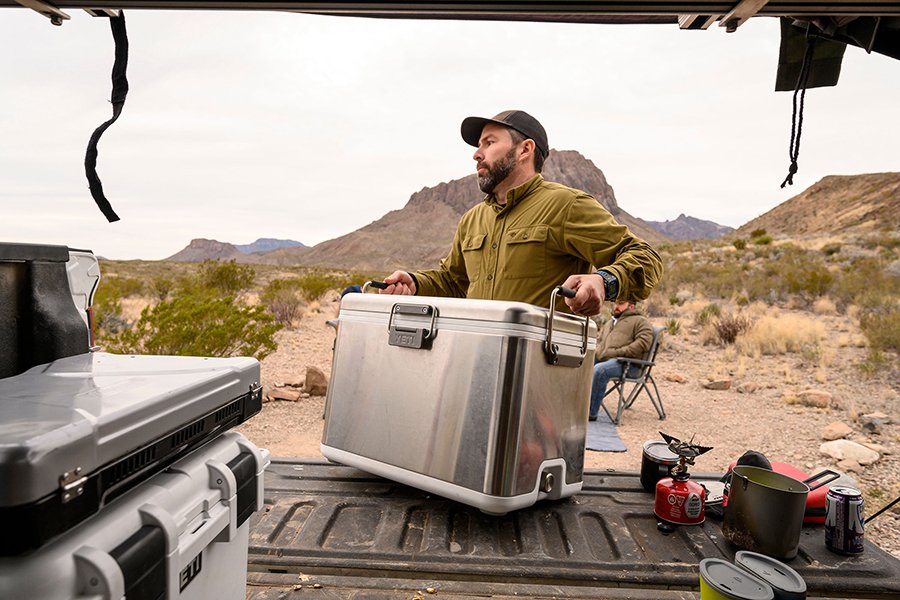 50. Yeti V Series Cooler
For the best way to store your bevvies, and avoid the dreaded warm beer, put them inside the Yeti V Series Hard Cooler. Featuring the best thermal performance that science allows, no matter what you drink, it'll be the best cold beer you've ever had.
Notable specs: holds 46 cans, 29 kilos of ice, vacuum-sealed, stainless steel body, leakproof, quick draining
Price: from $1,199.95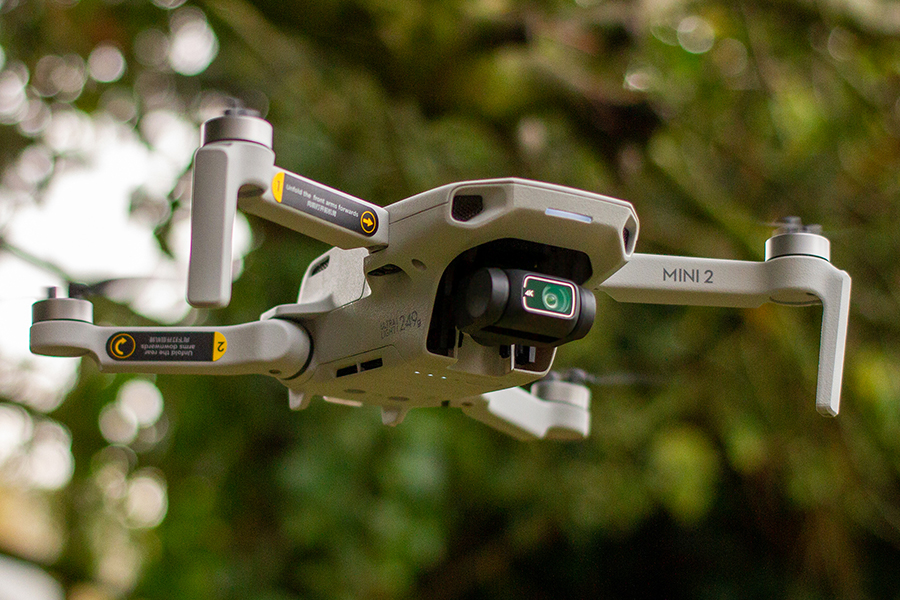 51. DJI Mini 2
You don't understand how small this thing is until you have it in your hands. DJI Mini 2 is a feature-packed photography device with a 4K camera and significantly enhanced transmission technology for a longer and more reliable connection.
Notable specs: weighs less than 249grams, OcuSync 2.0 transmission technology, 31 minutes of flight time
Price: from A$749
Buy it here (AU) Buy it here (US)
Read the article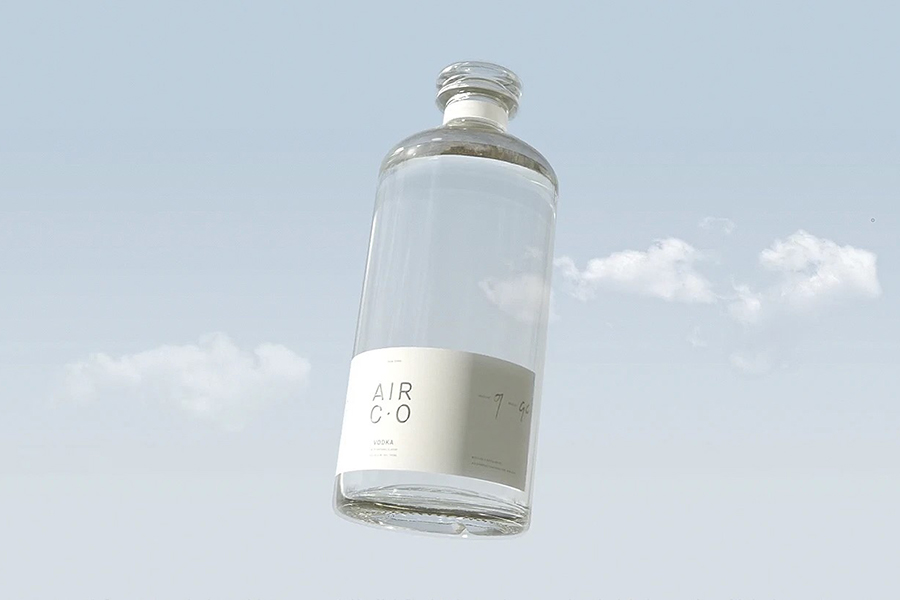 52. Air Vodka
It's vodka, made out of air. WHAT?! "We've invented a way to capture excess carbon from the air and turn it into ultra-refined, covetable products," says Air Co. Using the sun as a power source, the whole process is done in such a way that the vodka is actually carbon negative. Whatever it is, it tastes great, and we're impressed.
Notable specs: carbon-neutral vodka from Brooklyn
Price: from $65
Check it out
Why Does this Dating App Have a Waiting List?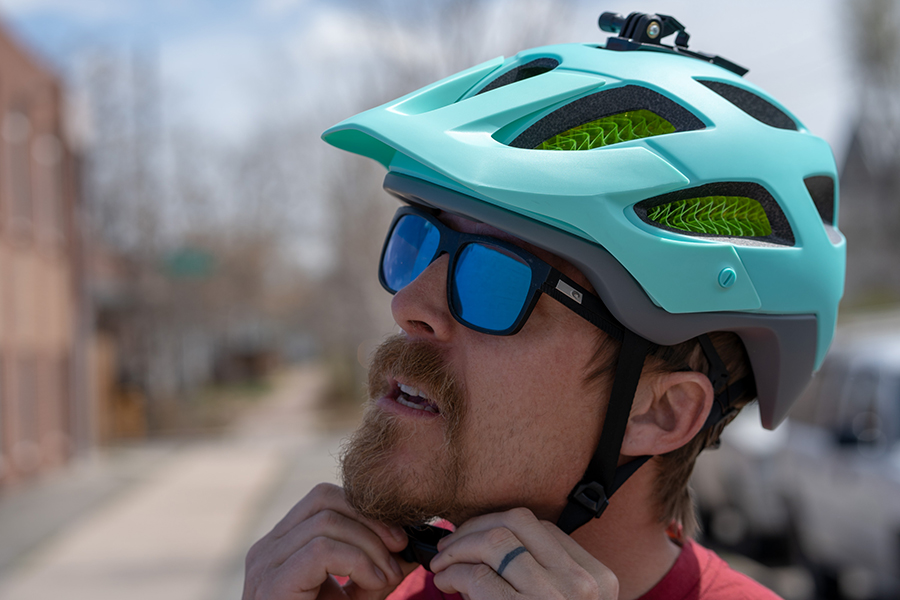 53. Bontrager WaveCel helmets
WaveCel technology is 48 times more effective than standard foam helmets in preventing concussions. The helmet works on a base of collapsible cellular material that utilises a three-step change in material structure to absorb the energy of a crash better before it reaches your head.
Notable specs: Virginia Tech 5-STAR rating, crash replacement guarantee
Price: from $169.99
Buy it here (AU) Buy it here (US)
How to Make the Perfect Gin Martini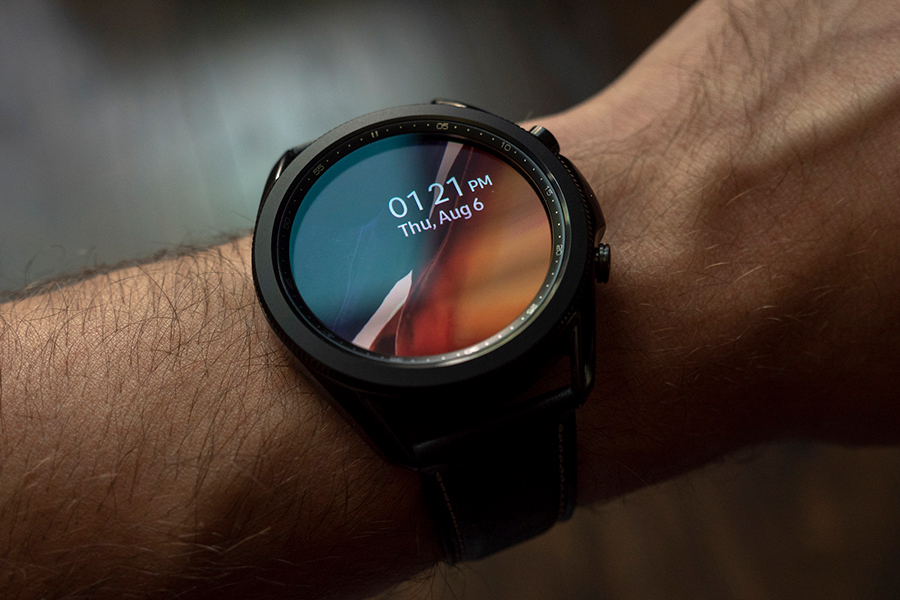 54. Samsung Galaxy Watch 3
It's the watch that watches out for you. Filled to the brim with health and fitness features that will help keep you at your best, boasting a fused aesthetic between smart and traditional, and mobile connectivity up the wahzoo, the Samsung Galaxy Watch3 ticks all the smartwatch boxes.
Notable specs: rotating chronograph bezel, 41mm or 45mm, compatible with iOS, health functions
Price: from A$499 (41mm) A$549 (45mm)
Buy it here (AU) Buy it here (US)
31 Best Bars in Sydney for a Fun Themed Night Out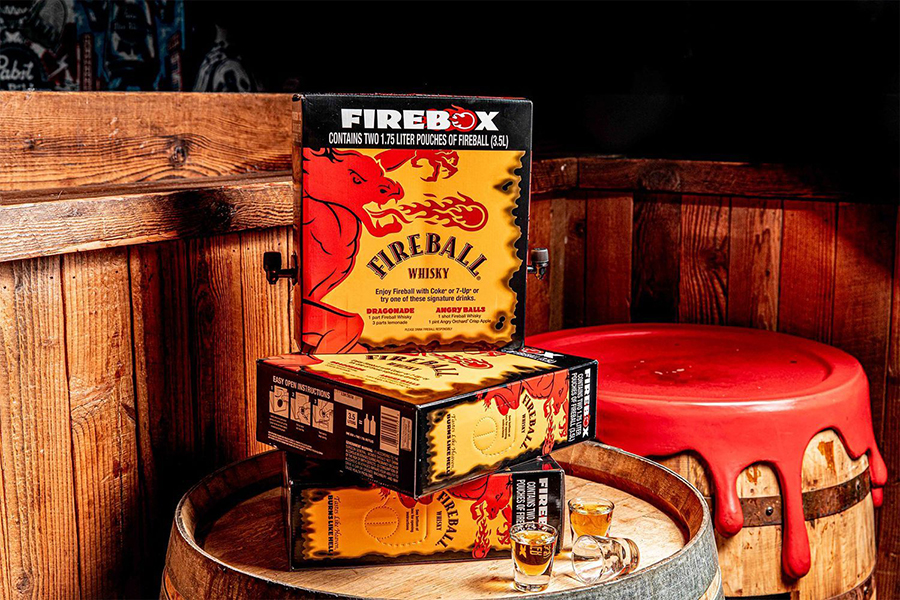 55. Fireball Firebox
The firebox is all class. It contains two 1.75 litre casks, sacks, or bags of Fireball cinnamon whisky along with two taps for if you need to get both going at the same time. Whether you're a fan of Fireball or prefer a traditional whisky, there's no denying that Firebox is excellent value. Plus, these whisky casks, sacks, bags, or whatever you call them are bound to lead to some interesting shenanigans when it's all gone.
Notable specs: two (yes, two) 1.75L of Fireball Whisky
Price: from A$224.90
Check it out
Feel-Good Friday: July 30 – Go For Gold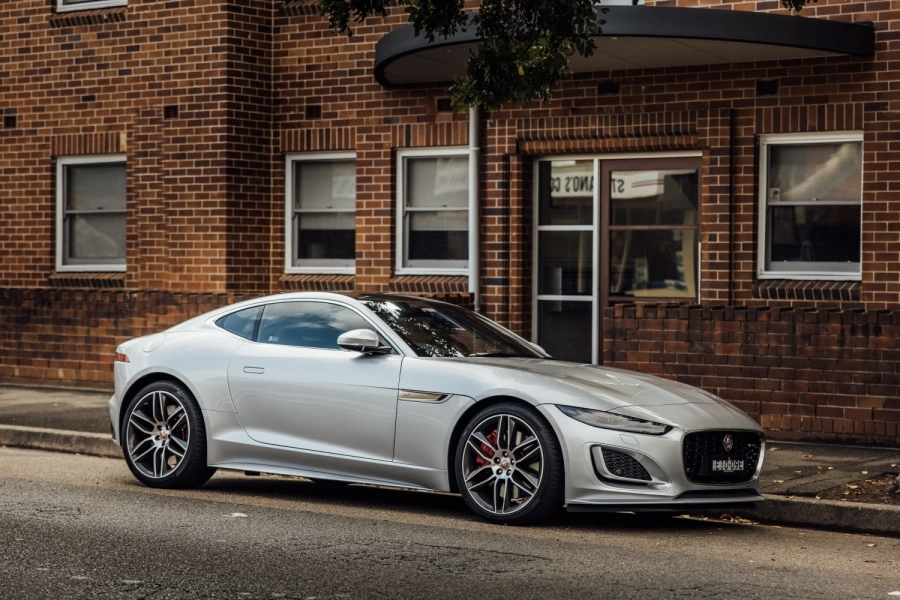 56. Jaguar F-TYPE
The all-new F-Type Heritage 60 edition is a celebration of all that has been, all that is, and everything that is still to come. Unveiling one sexy looking throwback of a car, Jaguar celebrates the diamond anniversary of the legendary E-type.
Notable specs: 280 kW power, 460 Nm of torque, 0-100 km/h in 4.9 seconds, top speed of 275 km/h
Price: starts at A$173,100
57. TAG Heuer Carrera Chrono Sport Calibre HEUER02 Automatic 44mm
With its black dial, black counters, and ceramic black tachymeter fixed bezel, this Carrera Sport model delivers a uniform vibe and a dauntless one at that. The watch's steel bracelet, fine-brushed 44mm case, and silver accents serve up just the right amount of contrast without compromising the piece's bold aesthetic. A lume of vibrant green brings the indices to life under dark conditions. Under the skin is the brand's own Heuer 02 automatic movement with an 80-hour power reserve. No one argues with black, and we're not about to start.
Notable specs: Steel & Ceramic Fine-Brushed/Polished case, Fixed Bezel Ceramic bezel and 100m water resistance.
Price: from A$8,300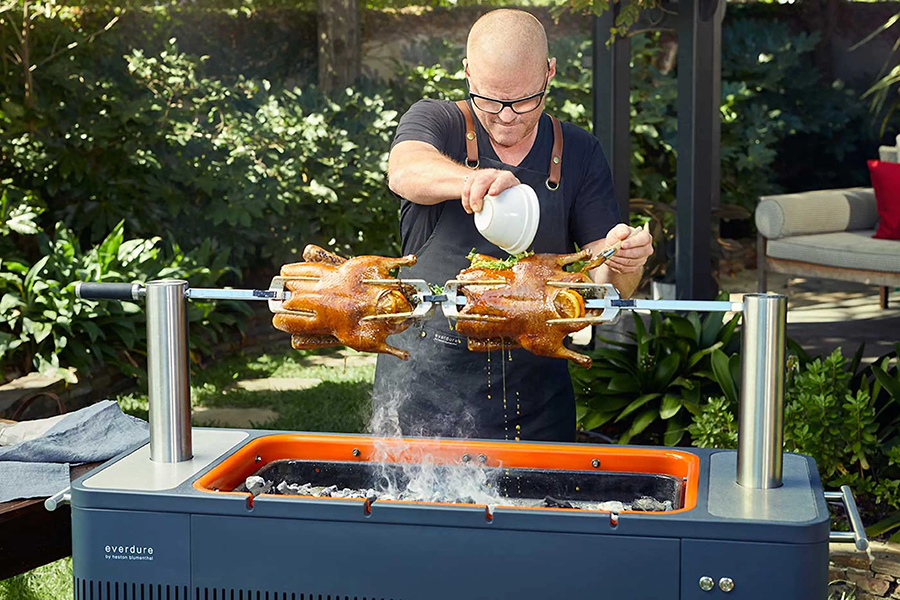 58. Everdure HUB II Charcoal BBQ
Designed by three-Michelin-star-rated chef Heston Blumenthal, the award-winning appliance offers unprecedented levels of quality and convenience. Sporting one-touch ignition, the world-first technology allows you to ignite your charcoal instantly. A mere 10 minutes later and you're ready to BBQ.
Notable specs: Fast Flame Ignition, Wide Grill Plate Area, Built-in Rotisserie System, Retractable Storage/Warming Shelf
Price: from A$2,499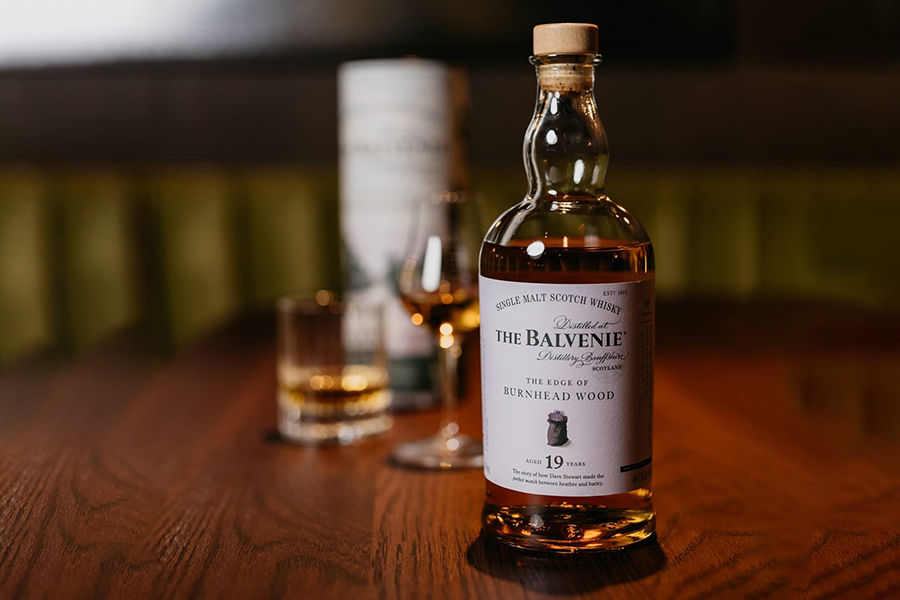 59. The Balvenie The Edge of Burnhead Wood 19-Year-Old Single Malt Scotch
From the coveted 'Stories' range, this delicious treat from The Balvenie craftsmen is made from locally sourced ingredients found in the distillery grounds. Celebrating the pastoral tale of The Balvenie, The Edge of Burnhead Wood is the perfect match between fresh heather and barley.
Notable specs: aged for 19 years, single malt, 48.7% alcohol
Price: from $448.85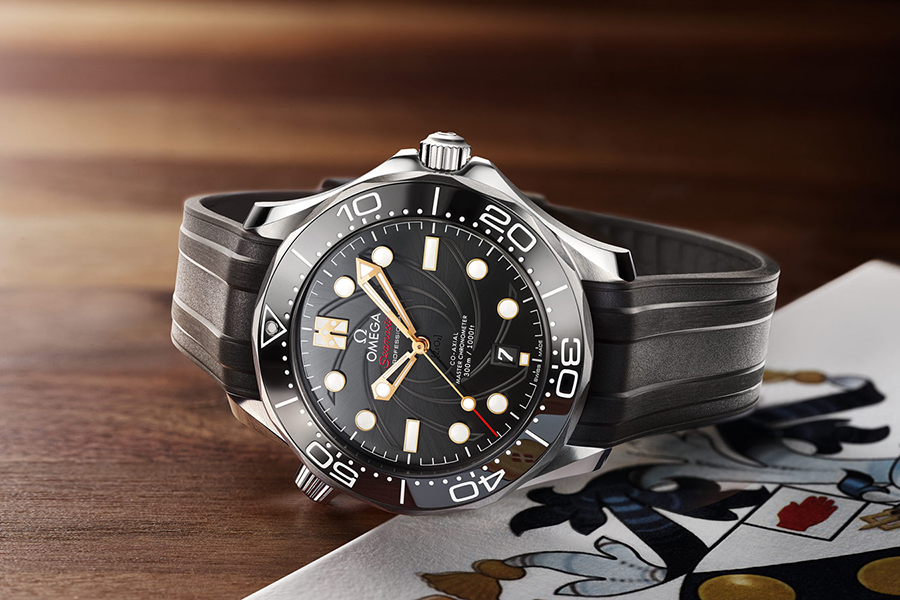 60. OMEGA Seamaster Diver 300m Bond special Edition
To celebrate the 50th anniversary of "On Her Majesty's Secret Service," Swiss watchmaker OMEGA released the limited edition Seamaster Diver 300M. Awash with choice details and some brilliant Easter eggs, the 007-themed watch hosts a 42mm case of stainless steel and black PVD on the black ceramic dial.
Notable specs: 18k yellow gold plate, limited to just 7,007 pieces
Price: from A$12,375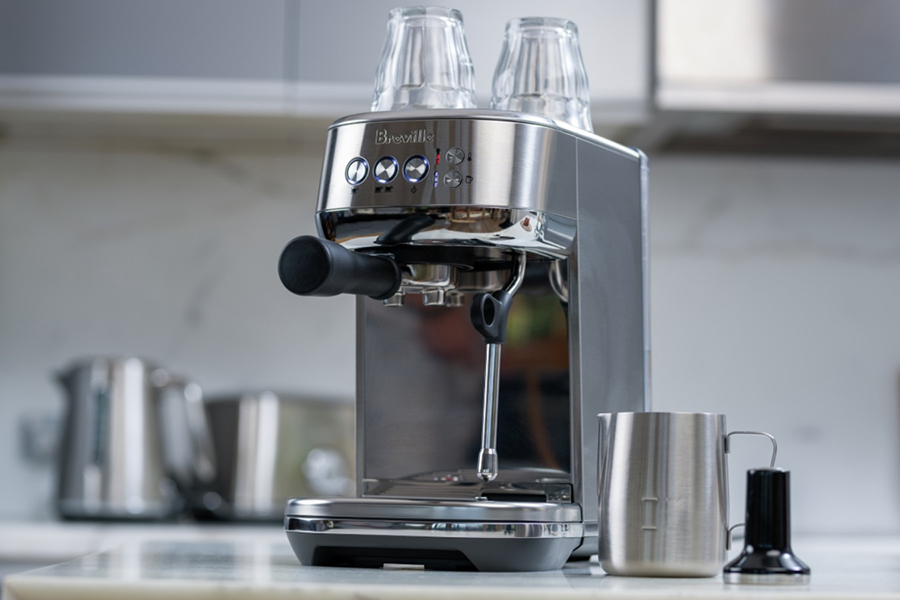 61. Breville Bambino Coffee Maker
The Bambino is here to deliver some serious value through some even better tasting espresso. Take the fast lane to a professionally made coffee with the Breville Bambino. Even saying the name of this coffee machine is fun.
Notable specs: 3-second heat-up time, automatic steam wand
Price: from $649
Buy it here (AU) Buy it here (US)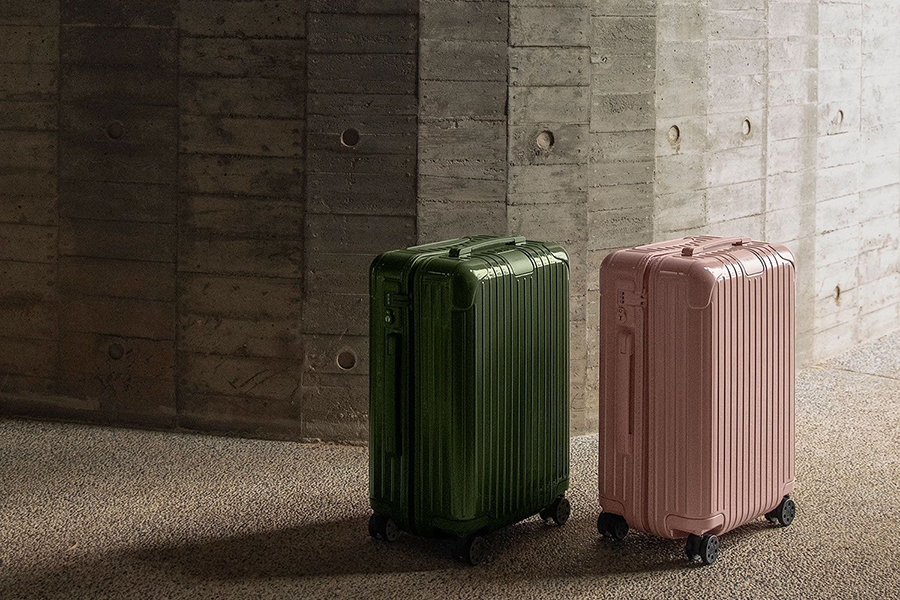 62. Rimowa Essentials Colour of the Desert Luggage Collection
For the Desert Edition, Rimowa turned to the Mojave for its colour palette. "From the earthy palettes that colour its towering rock faces to bursts of greenery formed by the fields of cacti, the Mojave is a veritable array of subdued, elegant natural shades."
Notable specs: Desert Rose and Cactus colours, matching sticker collection and iPhone cover (optional)
Price: from US$640
Buy it here (AU) Buy it here (US)
usa-whisky-show">Join Man of Many for the Virtual USA Whisky Show! (PLUS Save $25!)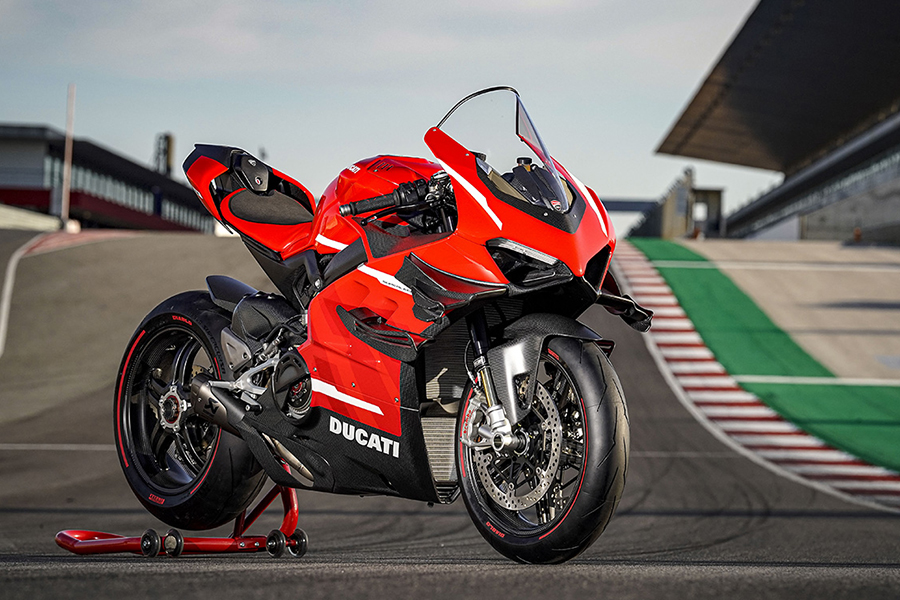 63. Ducati Superleggera V4
Only 500 of these babies are being produced, making it the most exclusive Ducatti's out there. Featuring a carbon fibre frame, swinging arm and rims with an unbeatable power/weight ratio of 1.54 hp/kg, the Superleggera V4 is the epitome of what it means to be a superbike.
Notable specs: V4 998cc engine, 6-speed gearbox with Ducati Quick Shift, Carbon Fiber Front Frame
Price: on request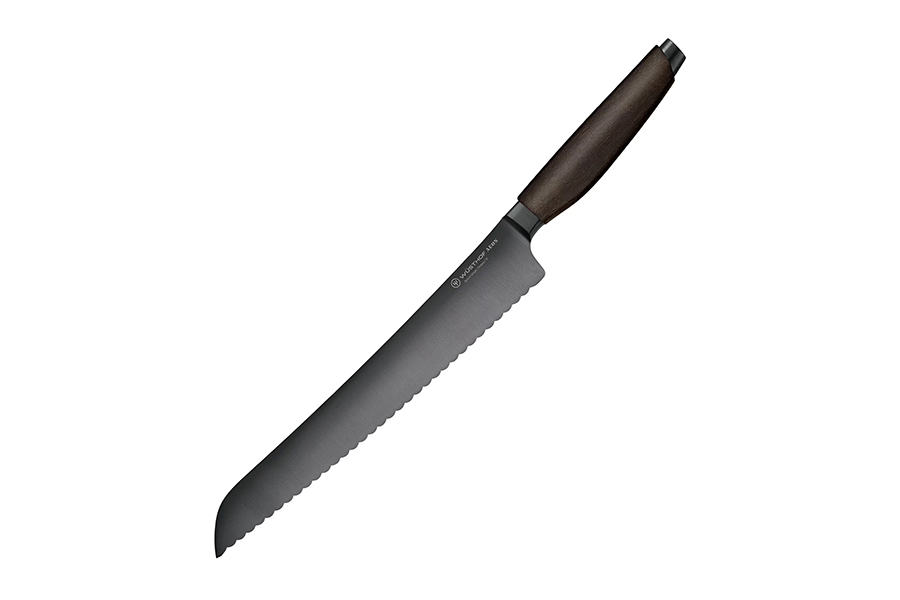 64. WÜSTHOF AEON Knife
If you're going to buy just one knife for the kitchen, buy the WÜSTHOF AEON, it's the last kitchen knife that you'll ever need to buy. Featuring a Diamond-Like Carbon-Coating that nearly doubles the surface strength while dialling up the resistance to scratches and corrosion.
Notable specs: 3,249-year-old bog oak timber, an advanced DLC-coated blade, Diamond-Like Carbon-Coating
Price: from US$999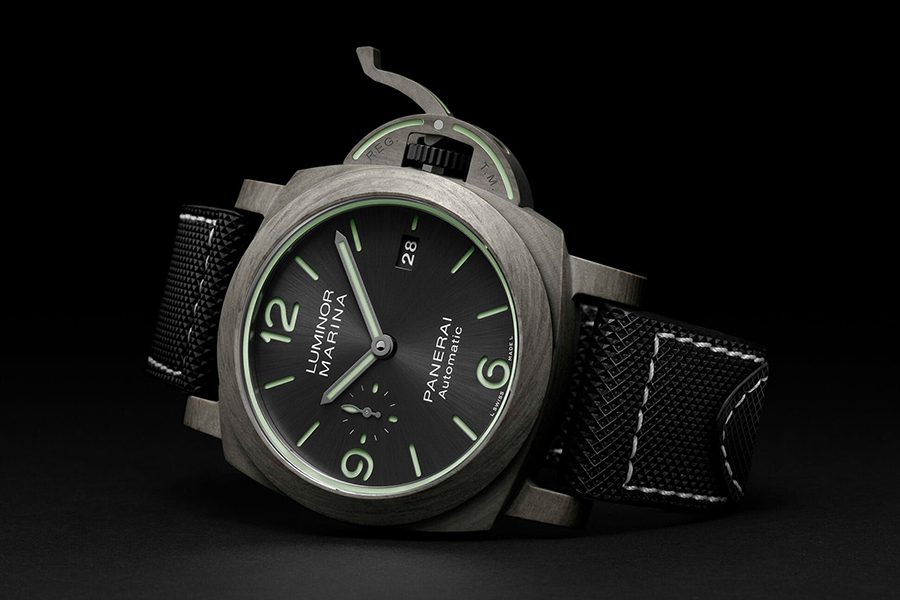 65. Panerai Luminor Marina Fibratech PAM1663
Complete with cutting edge materials and luminous details, this boundary-pushing wristwear deserves to be experienced in person. The Panerai Luminor Marina Fibratech PAM1663 represents the latest and greatest from a brand that continues to break ground after 160 years of watchmaking.
Notable specs: Fibretech construction, in-house automatic P.9010 calibre, 3-day power reserve
Price: from € 16,000
Check it out
The Best Whisky in Australia for 2021 Has Been Named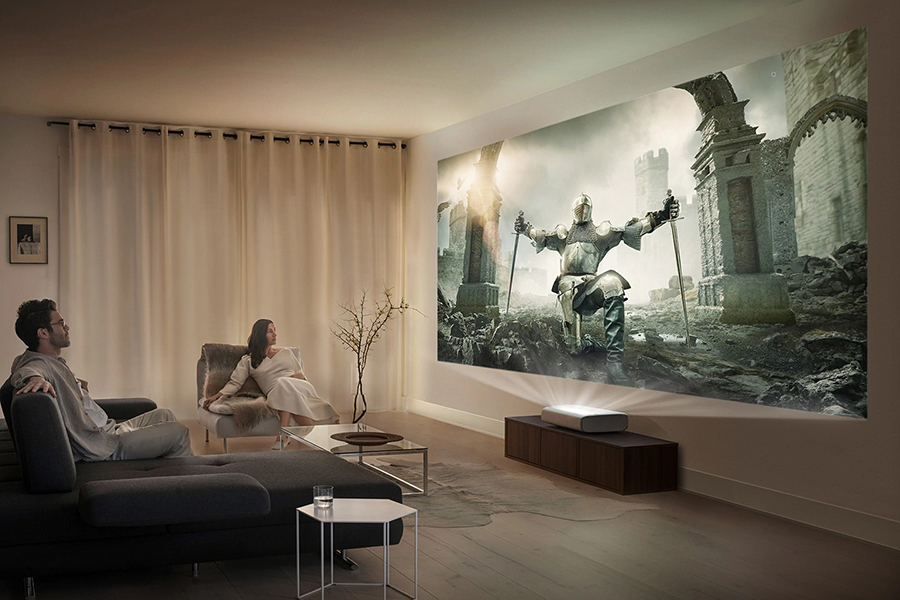 66. Samsung's The Premiere 4K Triple Laser Projector
Able to project a 4K quality picture up to 130inches, The Premiere is the smartest TV without a screen. If you have an empty wall and the urge for the best in entertainment quality, then this is a must cop.
Notable specs: Triple-laser technology, Ultra Short Throw, 4K resolution
Price: from A$10,999
Buy it here (AU) Buy it here (US)
Read the article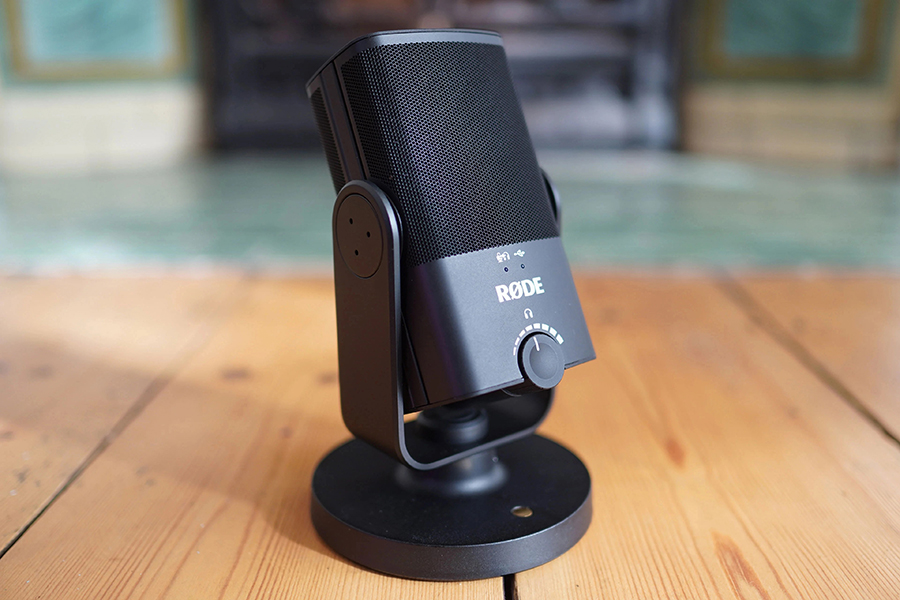 67. RODE NT Mini USB Microphone
Size isn't everything, and RODE proves just how good they can be when restricted with the NT Mini USB Microphone. Designed to deliver crystal-clear, professional-sounding audio its perfect for gamers and professionals alike.
Notable specs: 360-degree swing mount, condenser capsule, zero-latency monitoring
Price: from $148
Buy it here (AU) Buy it here (US)
Read the article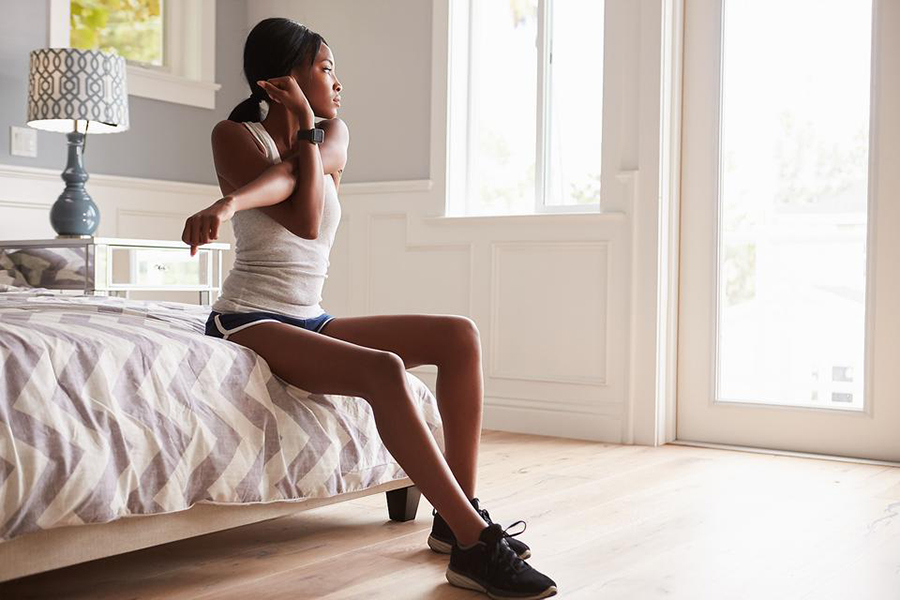 68. Wakeout! App
It's the iPhone App of the Year for 2020! Wakeout! is a brilliant smartphone application that will get you up and moving throughout the day without having to make plans for the gym. Packed full of mini exercises and routines that will have you feeling fabulous, give Wakeout a go and enter 2021 totally refreshed.
Notable specs: Active Work Timer, Wind Down routines, iOS 14 widget
Price: free with In-App Purchases
69. Ferrari 812 GTS
Following a 50 year hiatus from its eight-legged freak of a supercar, Ferrari is launching a new Spider equipped with a front-mounted V12 for even more vroom vroom. It's a tribute to classic models that played crucial roles in the Italian motor company's long history, and we love it.
Notable specs: font mounted 800 cv V12 engine, 0 to 100km in 3.0 seconds, 7-speed dual-clutch gearbox
Price: on request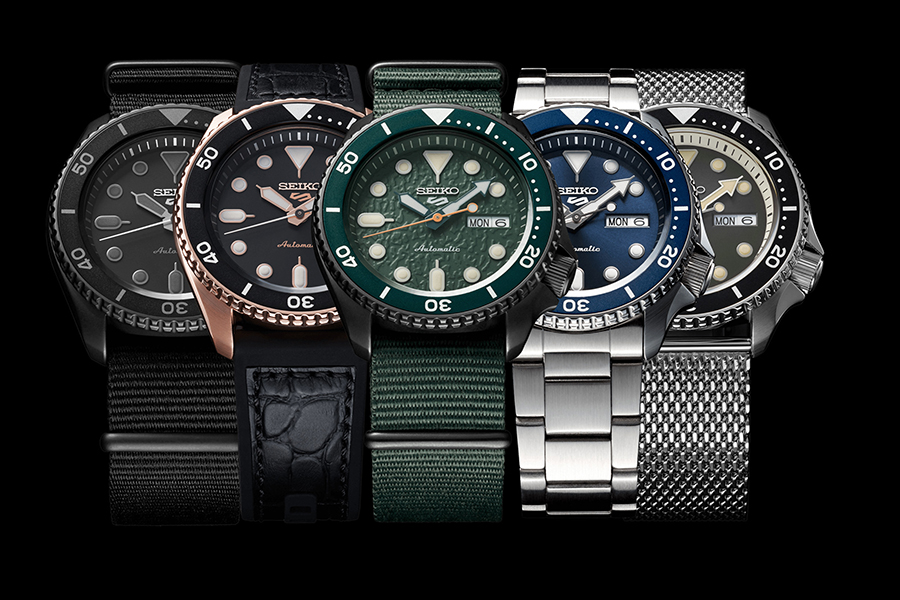 70. Seiko 5 Sports Watch
Delivering a whole new design and a broad new collection, this much-loved timepiece is re-born with all the same values but a fresh new look. The new Seiko 5 Sports combines reliability, durability, performance and value with unparalleled customisation. Mix you Seiko 5 Sports Watch today.
Notable specs: 4R36 calibre, automatic movement, 41-hour power reserve,
Price: from A$695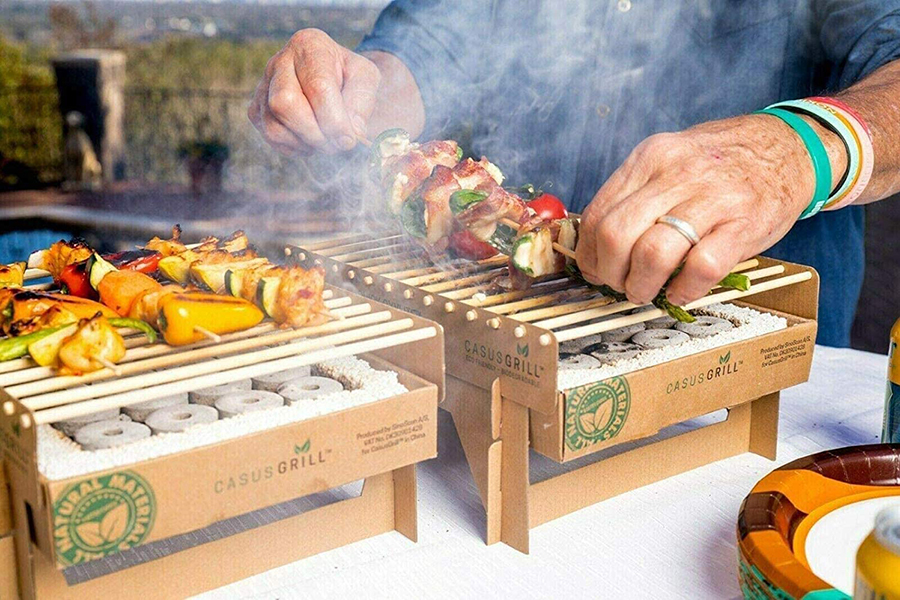 71. Casusgrill Biodegradable Grill
For an entirely new and convenient way to barbecue, grab the Casusgrill Biodegradable Grill for an environmentally friendly cooking experience.
Notable specs: super portable, eco-friendly and biodegradable one-hour grill, All Natural Bamboo Grate
Price: from US$26.62
Buy it here (AU) Buy it here (US)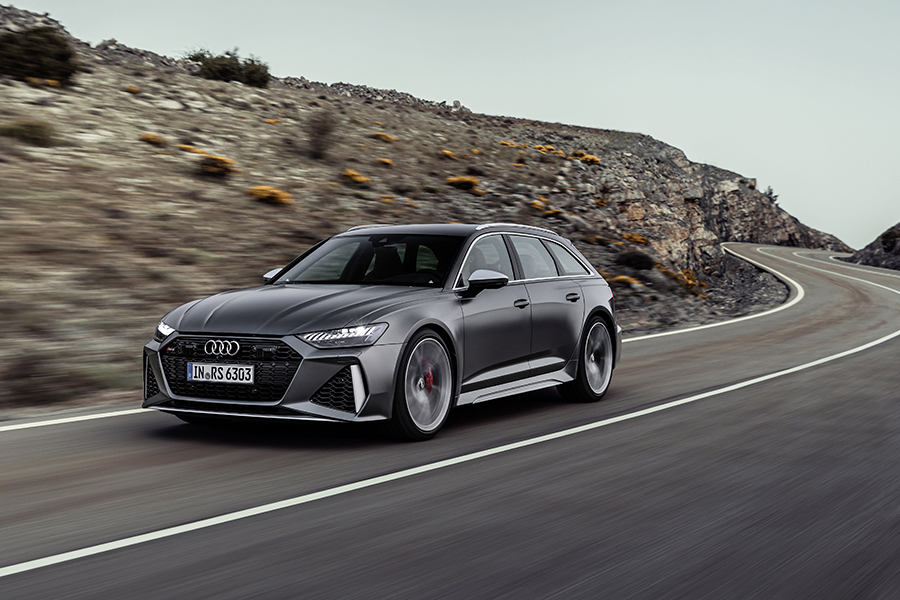 72. Audi RS6
Right after our love for a hot hatch is our passion for the wagon. Breathing new life into the RS 6 Avant, Audi offers only the best in performance and everyday practicality. When you want to tour the countryside but also rock up to the business meeting in class, the RS 6 Avant is Audi's way of saying, you can have both.
Notable specs: 441kW power output, 0-100km/h in 3.6 seconds, 305km/h top speed
Price: from A$182,016.92
Check it out
Meet Lyres, the World's Most Awarded Non-Alcoholic Spirit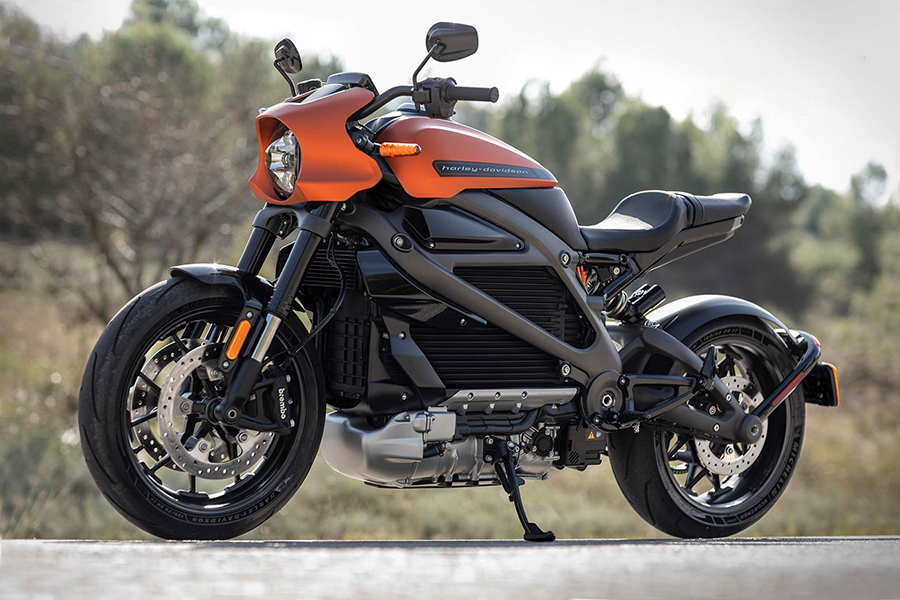 73. Harley Davidson Livewire
Known for gas-guzzling motorbikes, Harley Davidson is biting the bullet with its LiveWire Electric Bike. Powered by an all-electric powertrain, the magnetic, electric motor produces instant torque and has plenty of power to keep up with its gas-powered cousins.
Notable specs: 235km range, fast charging, multiple ride modes, instant torque
Price: from $49,995
Check it out
How to Get Rid of a Double Chin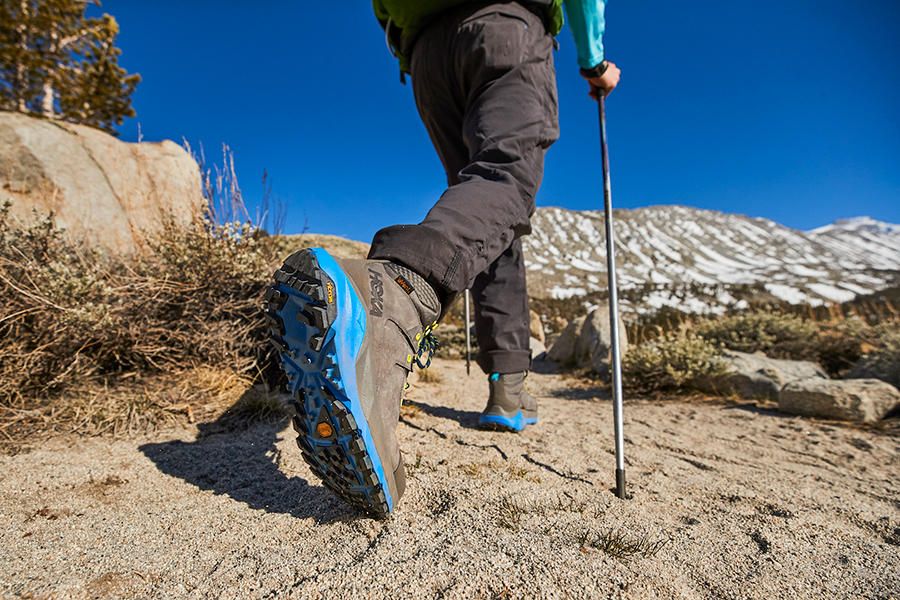 74. Hoka One One Kaha GTX Hiking Boots
From the Maori word for strength and support, the Hoka One One Kaha GTX Hiking Boots, posses both in spades. Sporting an unequalled weight-to-cushion ratio, the Kaha features a proprietary foam construction, patented geometrics and exceptional Vibram Megagrip traction.
Notable specs: eVent Waterproof bootie, Rangi bottom foam, Vibram Megagrip hi-traction outsole
Price: from A$497.21
Buy it here (AU) Buy it here (US)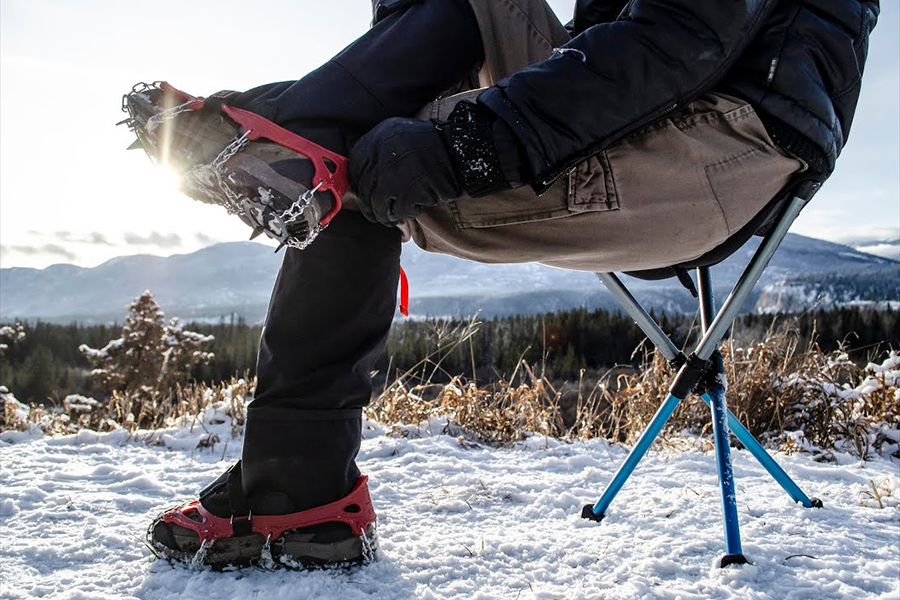 75. Hillsound BTR Stool
Take a seat no matter where you are with the BTR Stool from Hillsound. Whether your camping, backpacking, hunting, fishing, biking or just waiting for the train, the Hillsound BTR stool is the ultimate lightweight and portable tripod stool that will have you on your ass in no time at all.
Notable specs: PhantomLock, Ultralight, Small and packable, Quick setup
Price: from US$55
Buy it here (AU) Buy it here (US)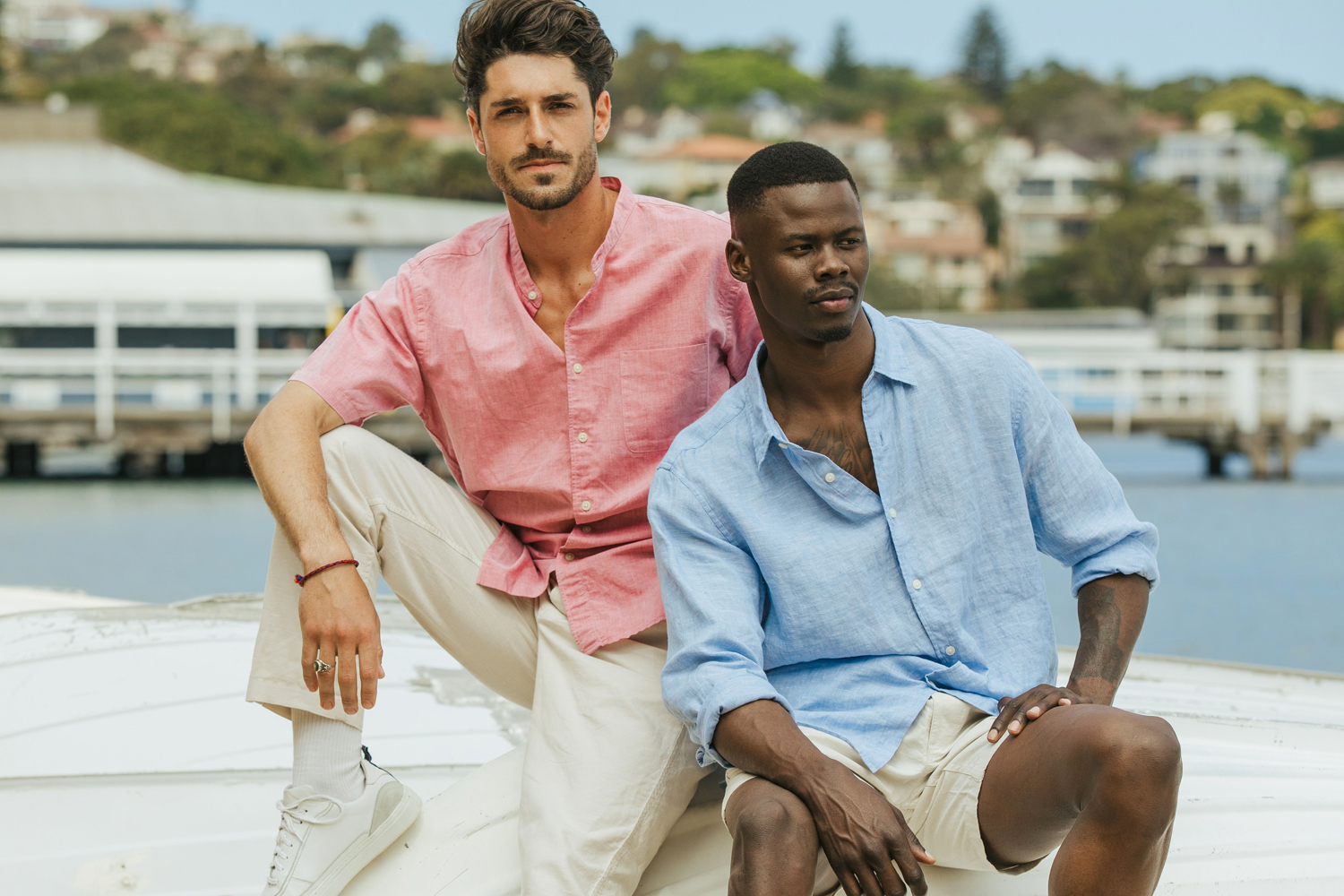 76. Uniqlo Linen Collection
When the temperature goes up, it's not always easy to look your best when you're sweating from head to toe. That's where the UNIQLO Linen Collection comes in to save the day with its comfortable to wear and breathable garments that will keep you cool all summer long.
Notable specs: garments include jackets, shorts, shirts, and accessories
Price: from A$14.90
Buy it here (AU) Buy it here (US)
Read the article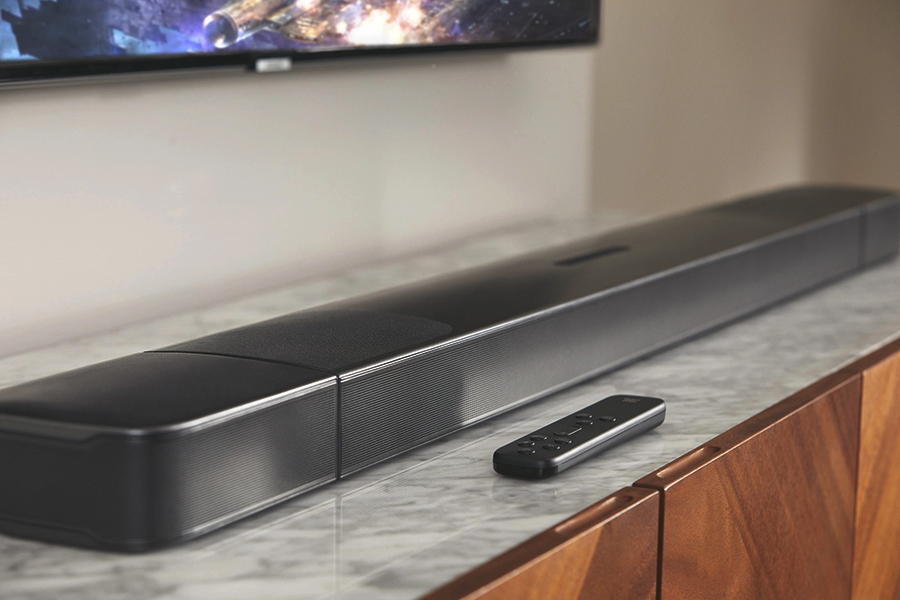 77. JBL Soundbar Bar 9.1
Offering Dolby Atmos for the first time, the JBL 9.1 Soundbar is a proper surround sound wireless expansion for any home cinema. With support for both Google and Apple AirPlay 2, no matter which technological overlord you choose, you'll be able to stream all the things in glorious 9.1 with this incredible audio system from JBL.
Notable specs: wireless 10-inch powered subwoofer, Dolby Atmos, Google Assistant and Apple AirPlay 2
Price: from A$1,499.95.
Buy it here (AU) Buy it here (US)
Read the article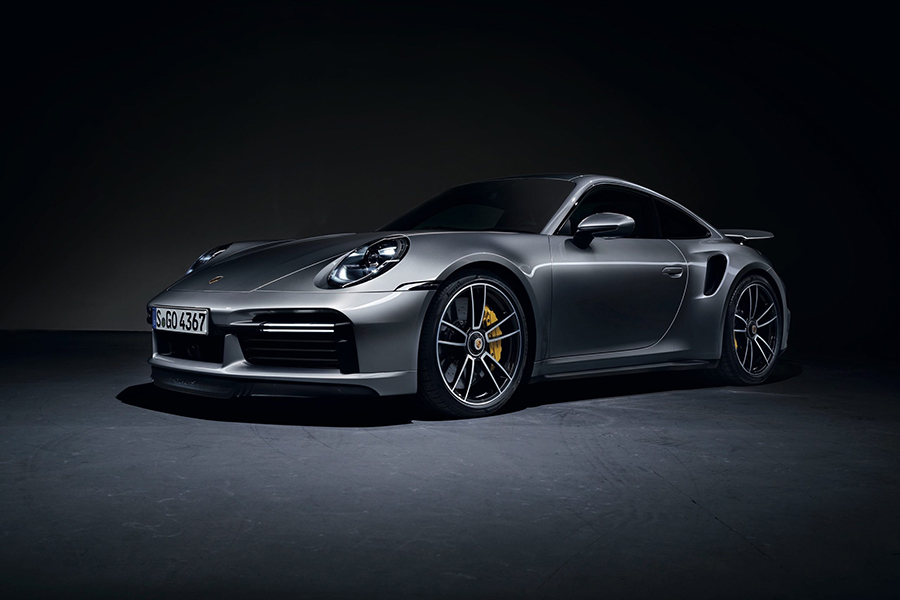 78. Porsche 911 Turbo S (992)
The new range-topping 2020 Porsche 911 Turbo S boasts a new 3.8-litre boxer engine with two VTG turbochargers, helping to push out 51 kW (70 hp) more than its predecessor. On top of that, Porsche's new baby now reaches 800-newton metres maximum torque for the ultimate power enthusiast.
Notable specs: zero to 100 km/h in 2.7 seconds, max speed of 330 km/h, BOSE Surround Sound system
Price: from A$473,900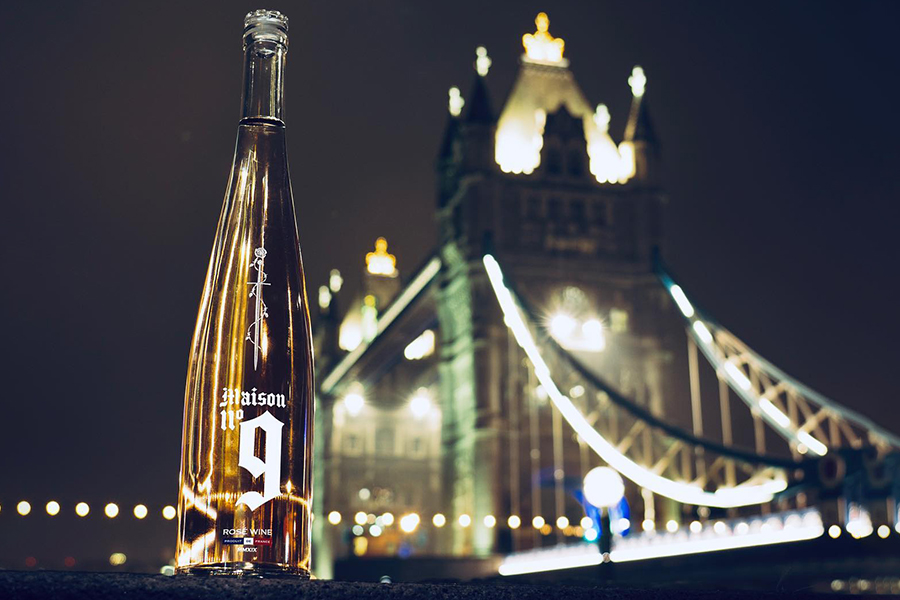 79. Post Malone's Maison 9 Rose
It's crispy, it's refreshing, and according to Post Malone, the Maison 9 Rose is very smooth indeed. Pick yourself up a bottle of this epic collaboration and enjoy a bottle of french rose wine "for when you want to get a little fancy."
Notable specs: 2019 Mediterranee IGP, 45% Grenache Noir, 25% Cinsault, 15% Syrah, and 15% Merlot
Price: from US$22.99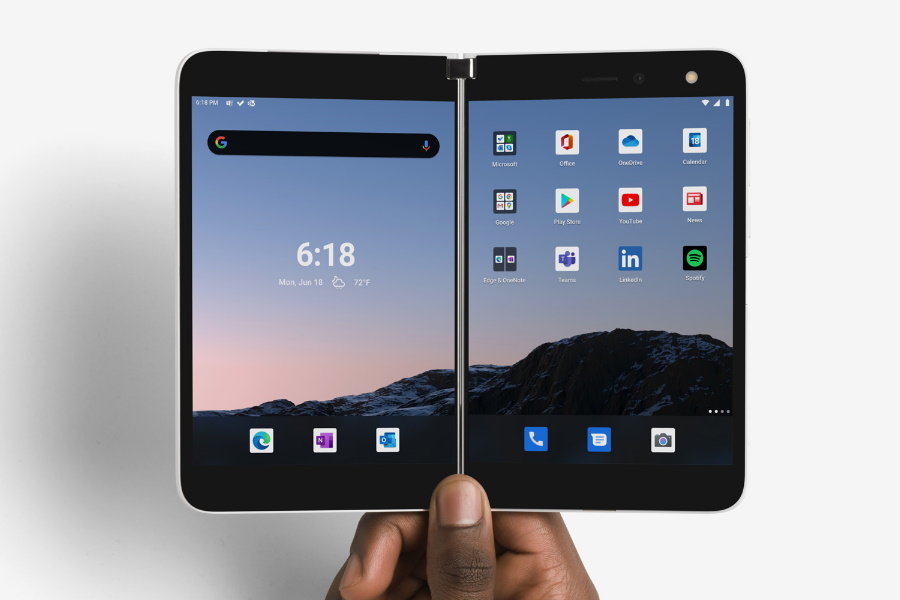 80. Microsoft Surface Duo
Claiming to do one better than the rest, we have to say, Microsoft has still got the chops to pull off something unique in the tech space. Giving us two screens for extra productivity and an entirely new way of using a 'tablet' the Microsoft Surface Duo is a bold step in an exciting new direction.
Notable specs: Dual PixelSense Fusion Displays, Corning Gorilla Glass, Qualcomm Snapdragon 855
Price: from $1,399.99
Check it out
25 Best Italian Restaurants in Sydney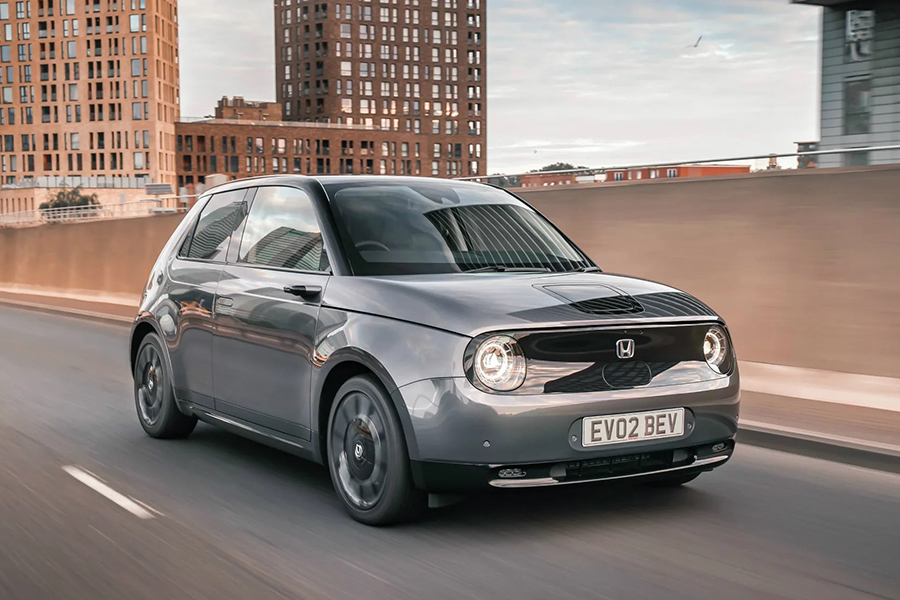 81. Honda e
If you're into cute and boxy, and you want an electric vehicle that won't break the bank, then the Honda E is what you've been looking for. Ticking all the boxes when it comes to accessibility, the Honda E is a no-frills, no-nonsense electric car for the masses.
Notable specs: 35.5kWh battery, 137-mile range on a full charge, 30-minute fast charge to 80%
Price: from £26,160
Check it out
Feel-Good Friday: August 27 – $1 Tourbillons for Tuition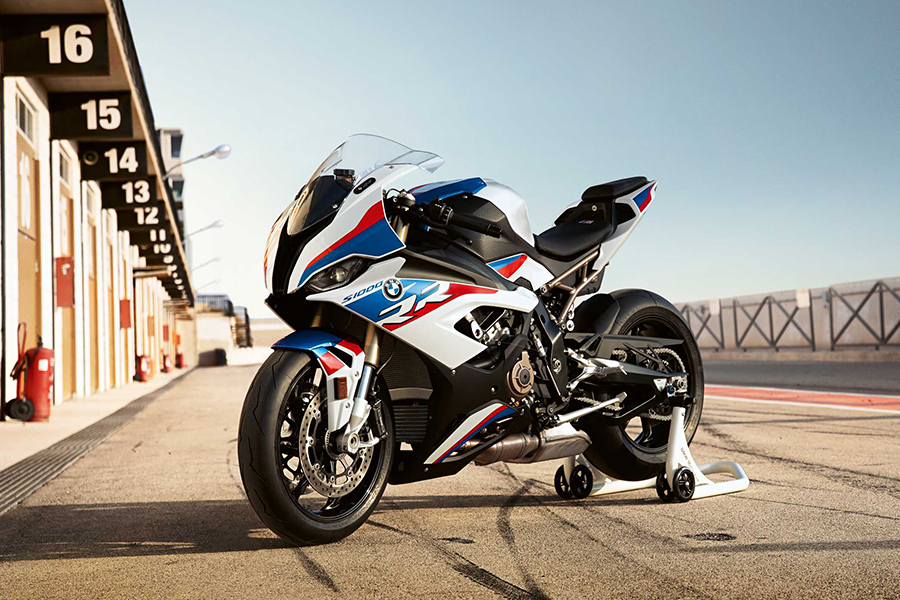 82. BMW M 1000 RR
The new BMW M 1000 RR superbike is taking to the streets, leaner and meaner than ever before. Bearing the incredible platform of the S 1000R, its the first official bike from the M sport range, and we have to say, we're impressed.
Notable specs: 306km/h max speed, 216 hp at 14,500 rpm, 0-100km in 3.1 seconds
Price: register interest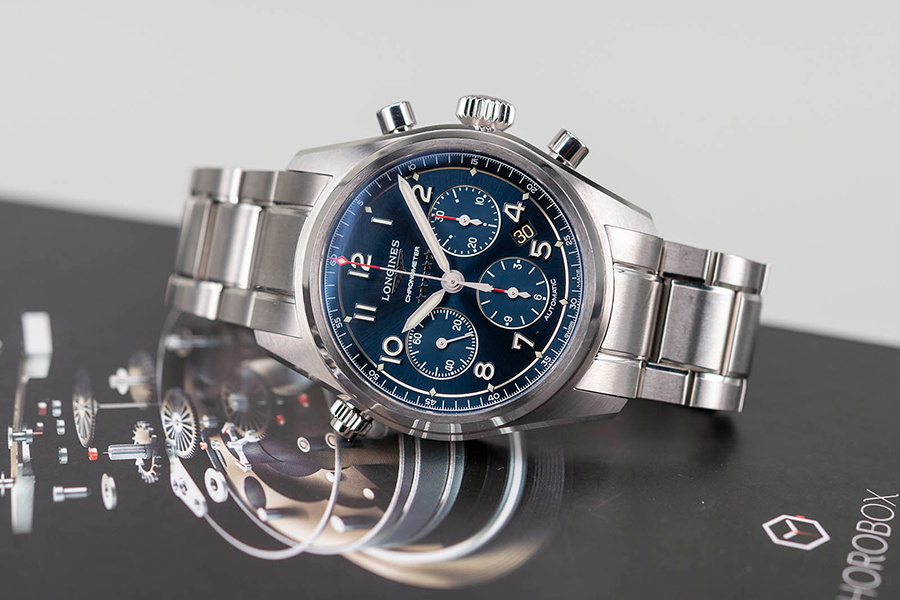 83. Longines Spirit L3.820.4.93.6
Measuring in at 42mm, this COSC-certified chronometer presents silver sandblasted hands, applied Arabic numerals, and three subdials against a backdrop of pure sunray blue. Packed with detail but not overstuffed, the dial face emanates with the essence of adventure. One look at this glorious timepiece and we were tempted to book a flight to literally anywhere.
Notable specs: 42.00 mm, Automatic L688.4 calibre
Price: from $4,650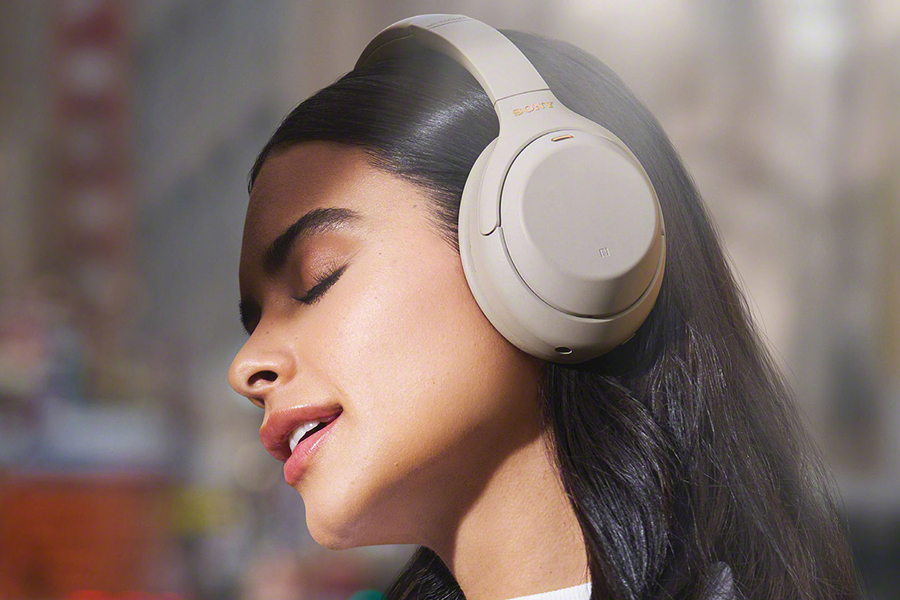 84. Sony WH-1000XM4
The latest addition to the award-winning 1000X family offers more intelligent features that let you personalise how you listen to music. By adjusting ambient noise automatically based on your preferences, you can fine-tune everything about how you listen. With a big focus on noise cancellation across the line, Sony equipped each ear cup with not one but two microphones to create Dual Noise Sensor technology. Plus, with Sony's 360 Reality Audio, it doesn't get much better than this.
Notable specs: Noise-cancelling technology, High-quality microphone
Price: from A$389
Buy it here (AU) Buy it here (US)
Get Jacked With Chris Hemsworth's Home Workout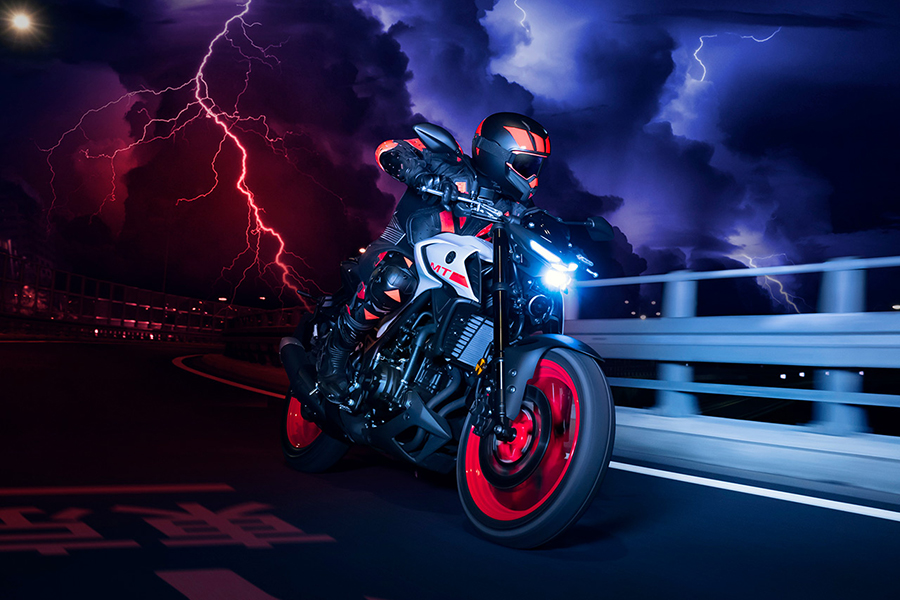 85. Yamaha MT-03
Following the hyper naked family theme, this more aggressive and sportier 2020 MT-03 from Yamaha is an agile and lightweight performance bike, powered by 321cc parallel-twin engine.
Notable specs: Liquid-cooled, 4-stroke, DOHC, 4-valve, 2-cylinder
Price: from $7,399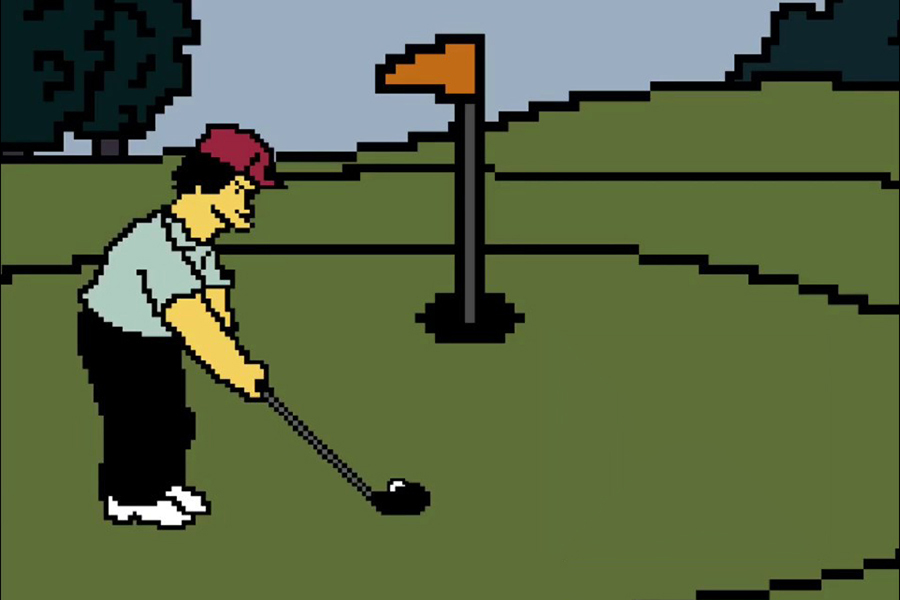 86. Lee Carvello's Putting Challenge
Hold on to your balls and select power-drive, because some online legend has made a playable version of The Simpson's iconic video game Lee Carvello's Putting Challenge. In this fan-made remake of the game, players can relive the sheer boredom that is this hilarious video game. Final review: 3/5 balls in the parking lot.
Notable specs: an accurate remake of the game, given a blessing by The Simpsons executive producer and showrunner Bill Oakley
Price: FREE
Check it out
Hinge Launches 'Date From Home' Quarantine Feature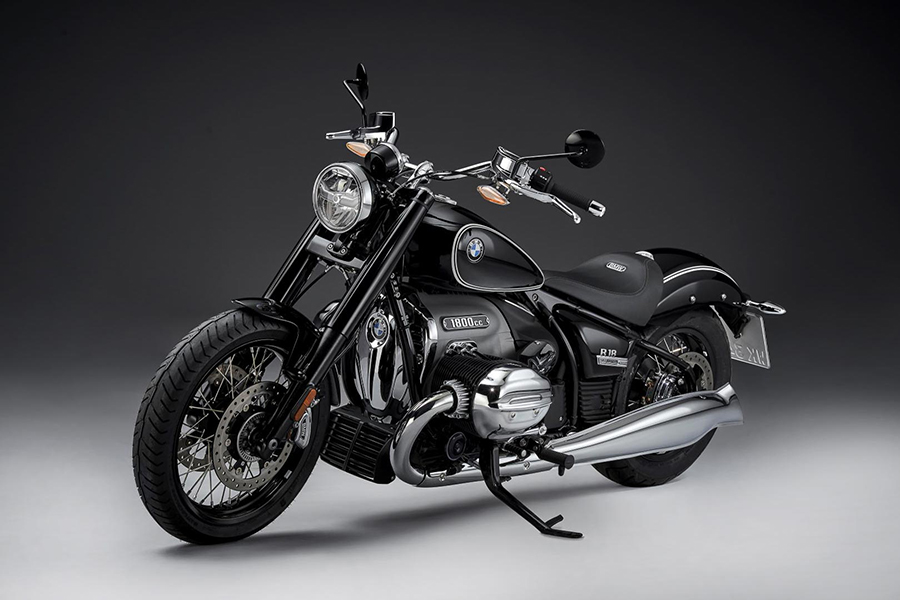 87. BMW R18
Based on the original R 5 (and the subsequent hommage), the R18 is BMW's first foray in the American-dominated cruiser segment. Adopting a more puristic design philosophy, the new bike may seem "un-BMW" to newer customers, but for those that know the brand's history, the R18 seems right at home.
Notable specs: Air/oil-cooled two-cylinder four-stroke boxer engine with two chain-driven camshafts above the driveshaft
Price: from $29,995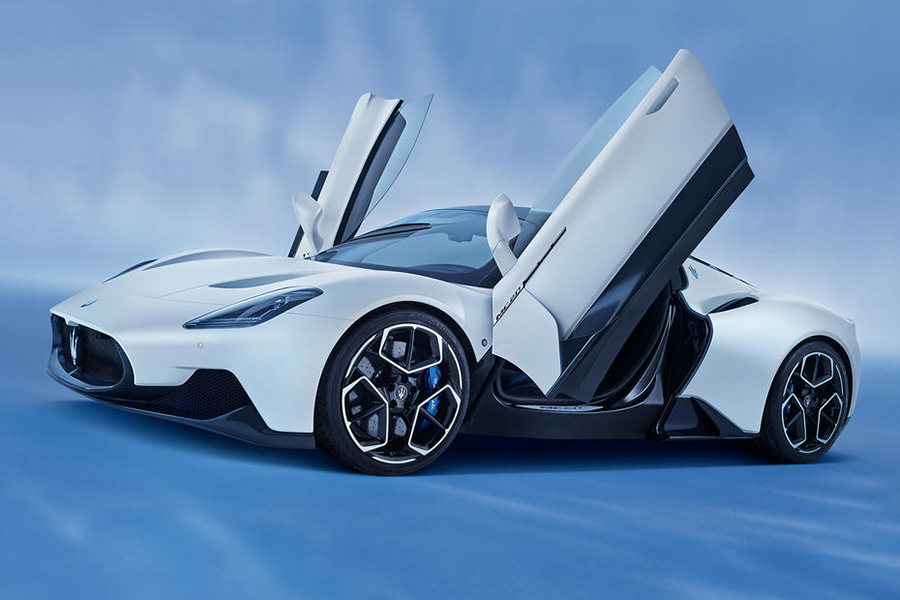 88. Maserati MC20
The Maserati MC20 possesses a Nettuno 630 horsepower V6 engine with 730 Nm of torque that delivers 0-100 km/h acceleration in under 2.9 seconds and a top speed over 325 km an hour. It also features butterfly doors that improve the car's ergonomics and enable optimal access to and from the cabin, and we think that's awesome.
Notable specs: 630 HP, 325 km max speed, 0-100 2.9 seconds
Price: on request
89. Cyberpunk 2077
The most anticipated game of the year, and now apparently the most buggy. Regardless, Cyberpunk 2077 slaps. From the makers of the Witcher 3, Cyberpunk 2077 presents a futuristic world where corporations manage every aspect of life from the top floors of their sky-scraping fortresses. Down below, the streets are run by drug pushing gangs. The in-between is where decadence, sex and pop culture mix with violent crime. You play as V, a cyberpunk. In a world of street warriors and life-hackers, today is your first step in acquiring an implant that grants eternal life. If that doesn't seal the deal, how about the fact that Keanu Reeves is in the game?
Notable specs: open world, virtual reality, PC, XBOX and PS5
Price: from $86.95
Buy it here (AU) Buy it here (US)
Read the article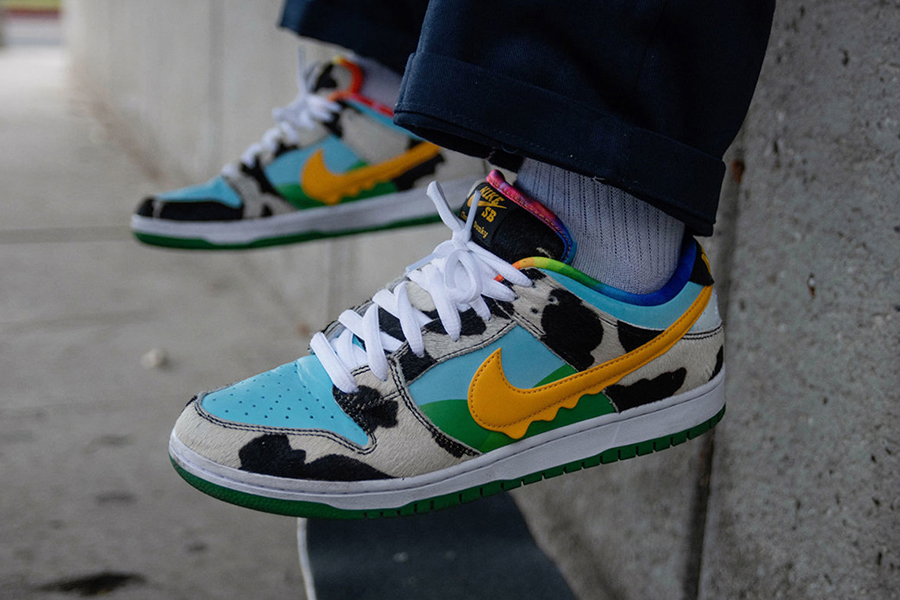 90. Nike Dunk Low 'Chunky Dunky'
While they're not edible, they sure are delectable. Hypebeasts were all over the Nike Dunk Low 'Chunky Dunky' in droves, making them some of the hardest to find and most sought-after releases of 2020. Collaborating with ice-cream legends Ben & Jerry for an ice-cold colourway. With a delicious amount of rainbow tie-dye lining, faux fur overlays, and melting yellow Swoosh, and it's hard not to love these dunks.
Notable specs: Ben & Jerry's styling, faux cowhide leather
Price: N/A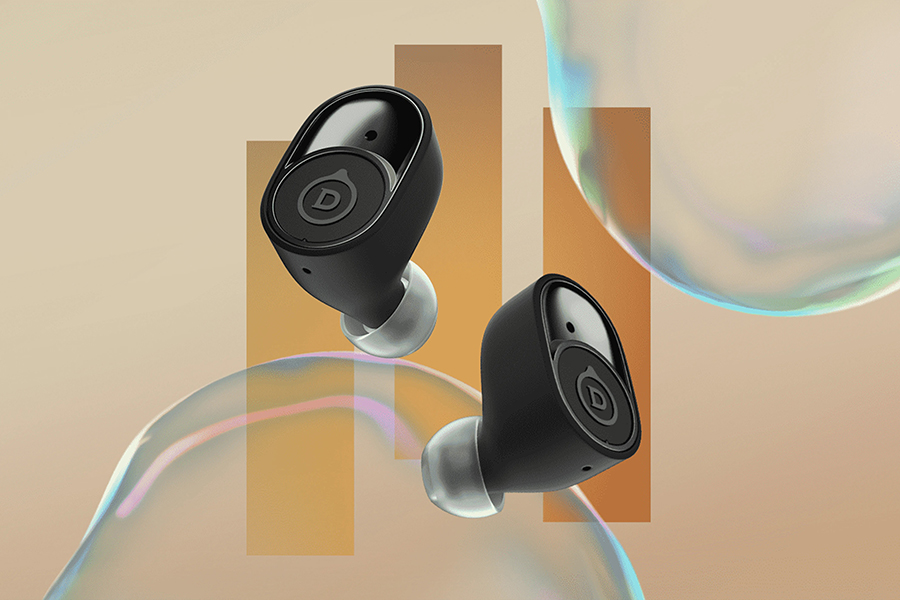 91. Devialet Gemini
The Devialet Gemini buds are a step above when it comes to functionality. With over 24 hours of battery life and up to six hours of playtime on a single charge, you can pump out music all day long using the Qualcomm aptX codec and true wireless Bluetooth 5.0 connection.
Notable specs: active noise cancellation, 24 hours of playtime, Bluetooth 5.0, IPX4
Price: from A$499
Check it out
What is an Eshay? An Anthropological Review of Eshays and Eshlads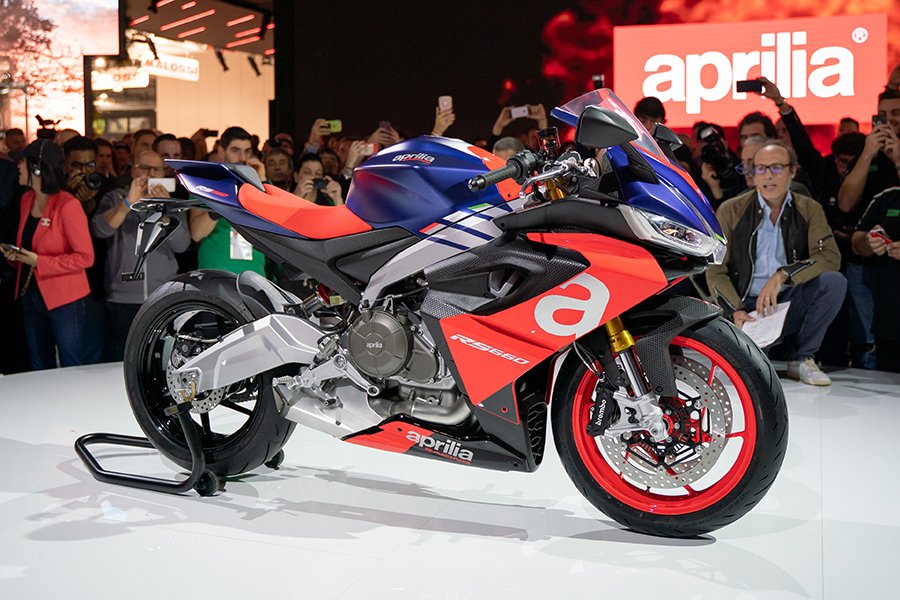 92. Aprilia RS 660
Designed for even more fun on the street, the Aprilia RS 660 is racing-bike made for the road. Equipped with a state-of-the-art lighting system for improved visibility, you can zoom around safely and quickly, and stop on a dime thanks to the advanced multi-map Cornering ABS for an optimised combination of deceleration and stability.
Notable specs: 659 cc four-stroke, parallel-twin, 270-degree engine, 100 hp (73.5 kW) at 10,500 rpm
Price: from $18,500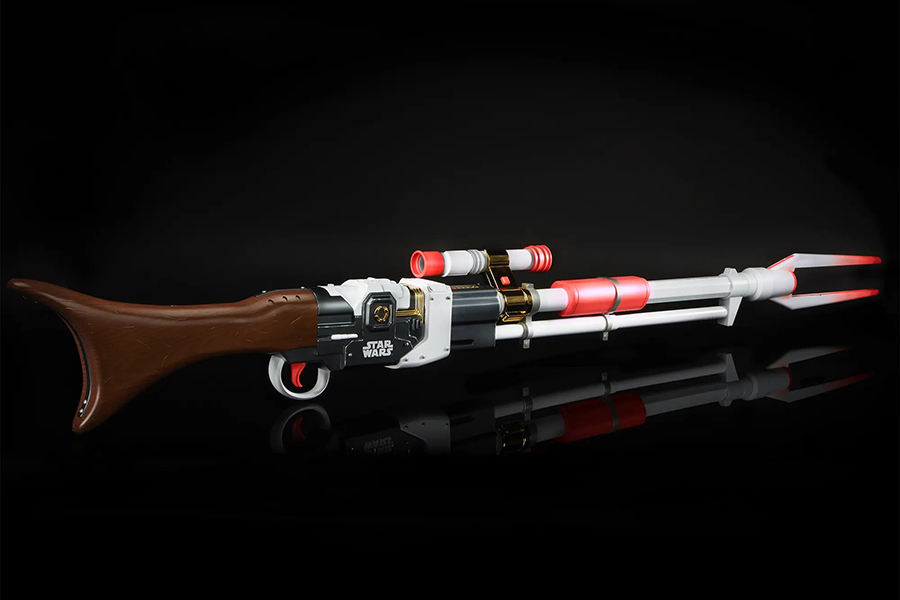 93. Mandalorian Nerf Phaser
Only recently featured by Man of Many, the Mandalorian Nerf Phaser is a fully functional foam-flinging replica Nerf gun from Hasbro's latest lineup of Star Wars toys. Said to be the longest Nerf blaster ever made, and arguably the coolest, the only thing left to say is, "this is the way."
Notable specs: single shot nerf rifle, series-accurate blaster sounds, electronic scope with illuminated lens
Price: from $119.99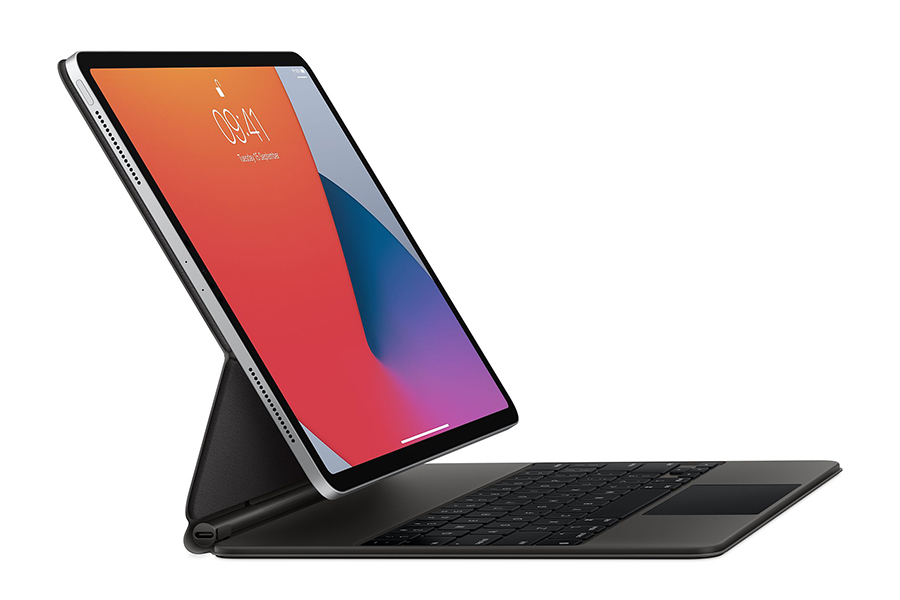 94. Apple Magic Keyboard for iPad
Apple brings back the magic with this genuinely innovative keyboard for the iPad and iPad Pro. With trackpad support now enabled, the new Magic Keyboard for the iPad Pro features a floating design, backlit keyboard and smooth angle adjustment for a laptop-replacing experience.
Notable specs: Full-sized, backlit keys, angle adjustability, USB-C port for charging, Folds into a case
Price: from A$499
Buy it here (AU) Buy it here (US)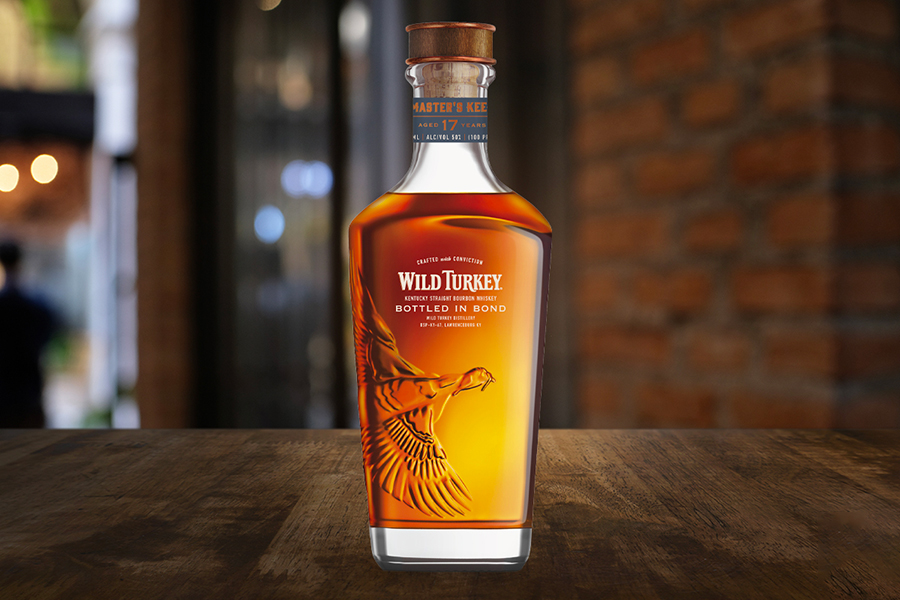 95. Wild Turkey Masters Keep
When a distillery like Wild Turkey uses the words "Masters Keep," you know you're in for something tasty. The latest release to join this award-winning range was aged for 17 long years and bottled in bond. As with the best whiskeys, this one unravels in rich waves of aroma and flavour. A nose of toasted oak, apple, and dark cherry gives way to pure confection on the palate, where vanilla, brown sugar, and toffee overlap in a dance of decadence. A deep finish carries mocha, smoke, and spice all the way down to your toes.
Notable specs:
Price: from AU$250/US$170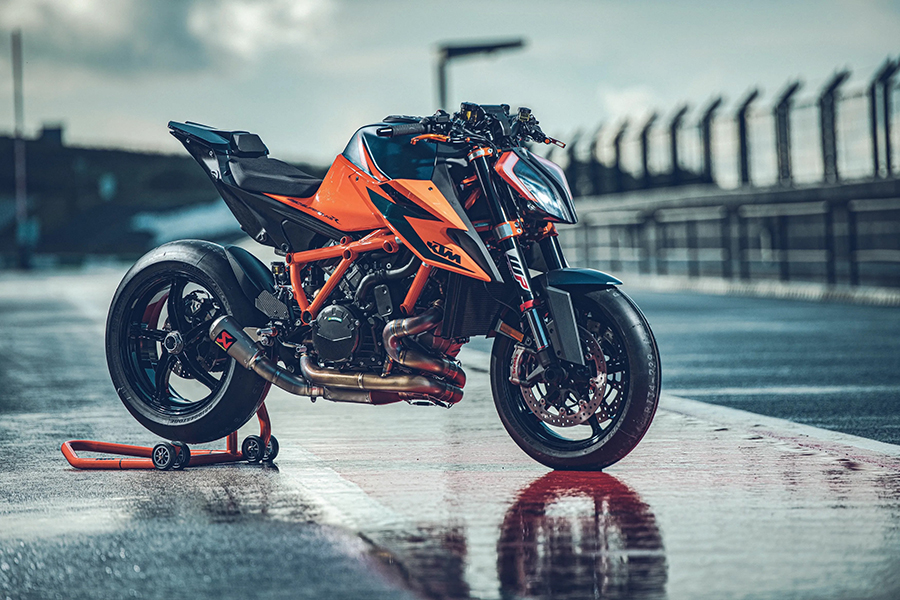 96. KTM 1290 Super Duke R
It's leaner, meaner and even more powerful than before. Mounted on an entirely new chassis with an updated version of the renowned 75 degree, 1301 cc LC8, V-Twin heart, the KTM 1290 Super Duke R puts the super in superbike.
Notable specs: 180 horsepower, 140 Nm torque, twin LED headlights, Brembo brakes
Price: dealer dependent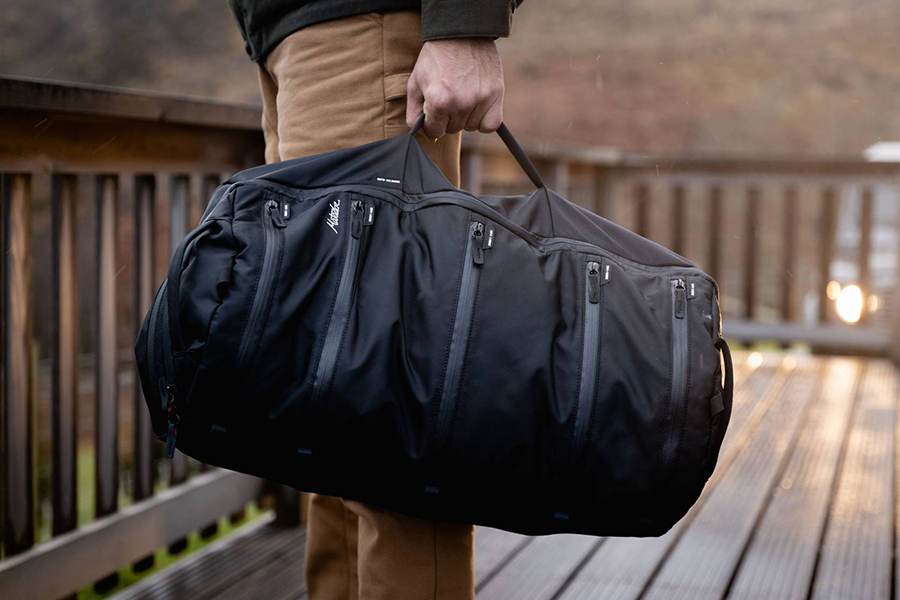 97. Matador Seg42 Travel Pack
Built for maximum organisation in a minimalist design that will fit any aesthetic, the Matador Seg42 Travel Pack is both capable and good looking. Featuring a segmented architecture that offers efficient organisation and quick access to your belongings during travel, bring everything you need on your next adventure with the Seg42 Travel Pack from Matador.
Notable specs: segmented zipper pockets, external-access padded laptop sleeve and stowable backpack straps
Price: from US$189.99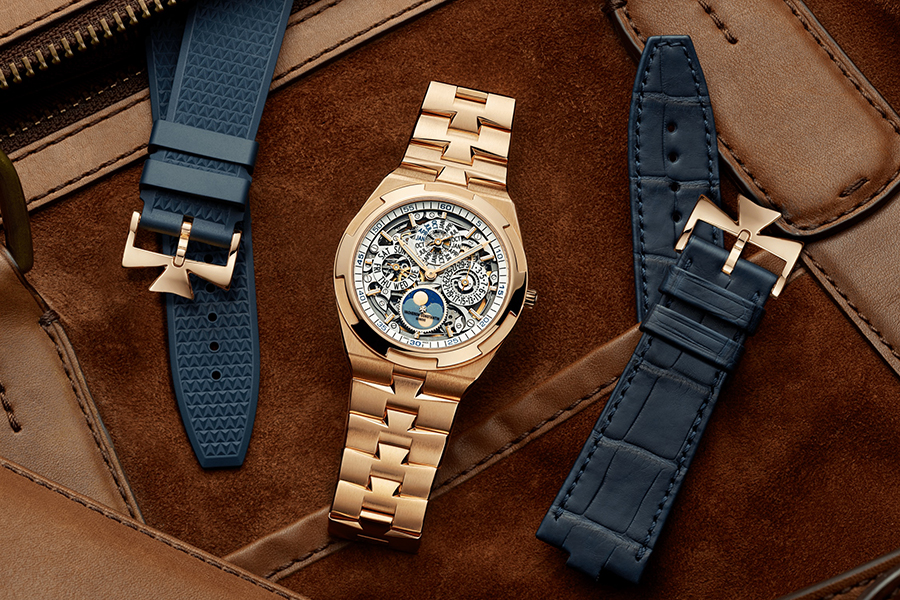 98. Vacheron Constantin Perpetual Calendar Ultra-Thin Skeleton
This is the Perpetual Calendar Ultra-Thin Skeleton. Fist pump. Leaps and bounds from Vacheron. Sure, you can say that it has just jumped on the bandwagon of perpetual calendar skeletonisation, but the Perpetual Calendar Ultra-Thin Skeleton hits all the right notes.
Notable specs: 41.5 mm, 18K 5N pink gold, four styles, Transparent caseback, sapphire glass
Price: price on request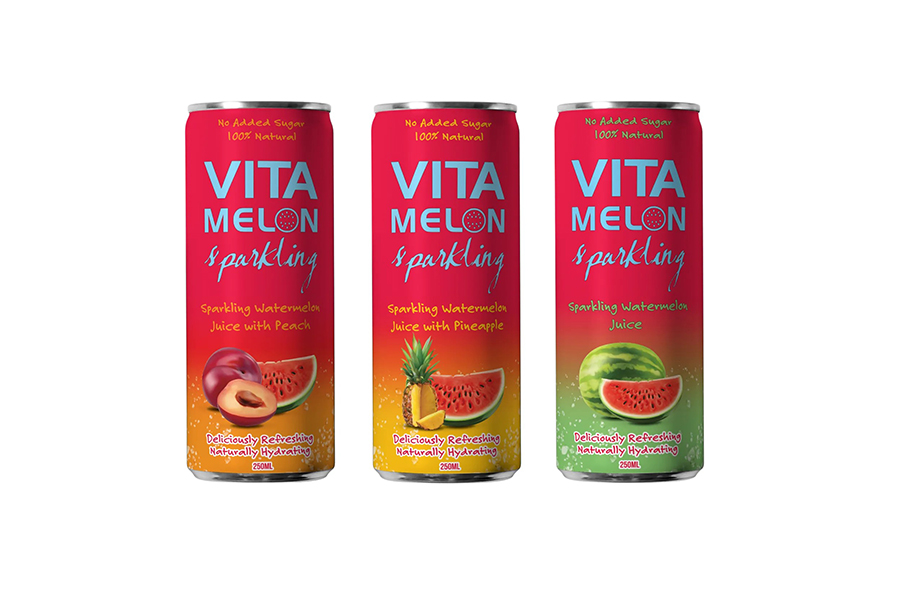 99. VitaMelon
Get Nature's best-pressed secret and enjoy some delicious 100% natural juice from the Keep Good Company. VitaMelon is a delightful can of watermelon juice that is refreshing and naturally hydrating. Best enjoyed chilled, or over ice, VitaMelon is summer in a can.
Notable specs: no-added-sugar, 100% natural, tastes like Summer
Price: from $39.99 (250mlx12 cans)
Check it out
Feel-Good Friday: May 21 – The Hidden Gold Bullion Worth $10,000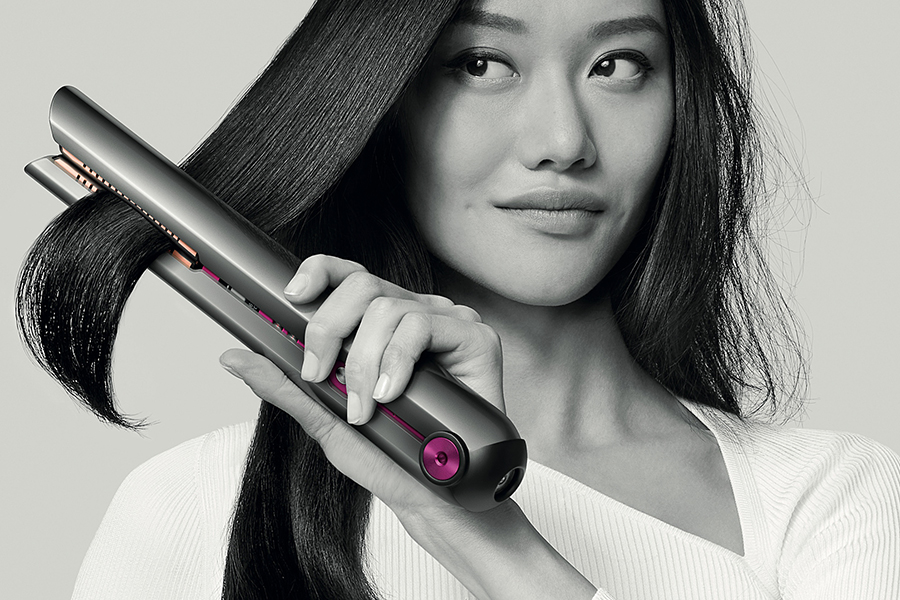 100. Dyson Corrale Hair Straightener
Not sure if anyone saw Dyson jumping on hair straightening tech, but following on from their impressive hairdryer (and hand drying tech), it's a no-brainer. Unlike traditional hair straighteners, the Dyson Corrale gathers hair using flexible plates for less hair damage, less frizz and fewer flyaways.
Notable specs: cordless operation, less hair damage, enhanced styling
Price: from $699
Buy it here (AU) Buy it here (US)
What products did we miss?