Tech heads unite! Christmas is upon us, and just because we have every bit of hardware under the sun doesn't mean there isn't room for some more goodies come the 25th of December. Plug-in, log on and get strapped up, this Man of Many's 2020 Christmas Gift Guide for The Tech Head.
More Christmas Gift Guides:
2020 Christmas Gift Guide – The Fitness Freak
2020 Christmas Gift Guide – For Your Pet(s)
2020 Christmas Gift Guide – The Foodie
View all of Man of Many's 2020 Christmas Gift Guides here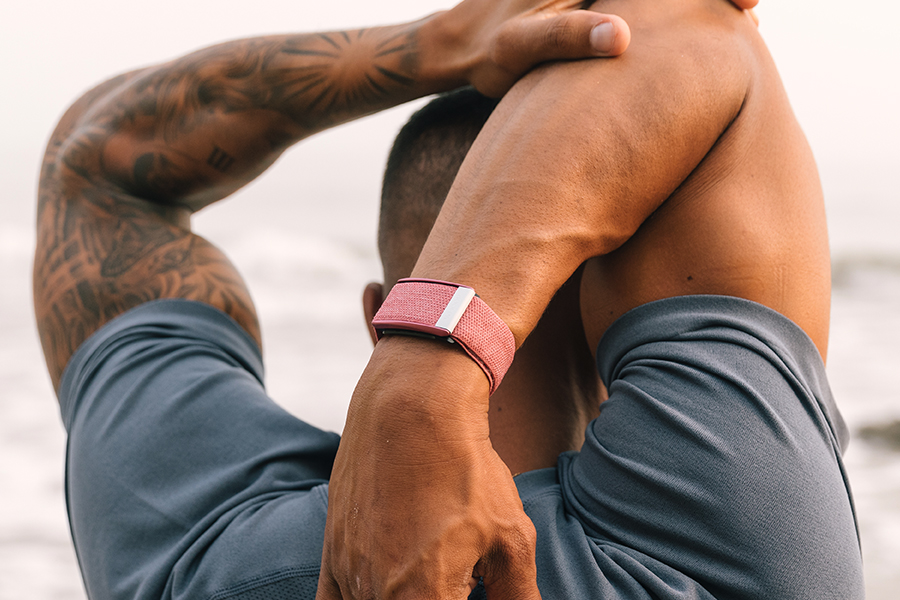 Whoop Strap 3.0
Personal training meets wearable tech with WHOOP; offering daily personalized fitness, sleep, and recovery data delivered to you in real-time. Going beyond just tracking your movements, WHOOP actually offers coaching and guidance via their app so you know how long to work out for and how much sleep your body needs. The WHOOP Strap 3.0 is a sleek, minimalist and waterproof heart rate monitor with 5-day battery life and on-the-go charging for monitoring your fitness data all day long.
Once in the WHOOP app, all of that data is broken down into three main pillars: recovery, strain, and sleep. As soon as you wake up, WHOOP provides a recovery score based on your body's biometrics and sleep performance. You'll know exactly how much rest you need, and how much is in the tank as soon as the day begins. Track how strenuous your day is, the intensity of your workouts, monitor your body and heart rate and get insights into how much sleep you need, how much sleep you got, time spent in each sleep stage, and much more.
The WHOOP Strap 3.0 comes free with any membership, giving you access to the WHOOP app and its amazing functionality. If you are looking to know more about yourself and build healthier behaviours, this is the fitness wearable for you. – from US$30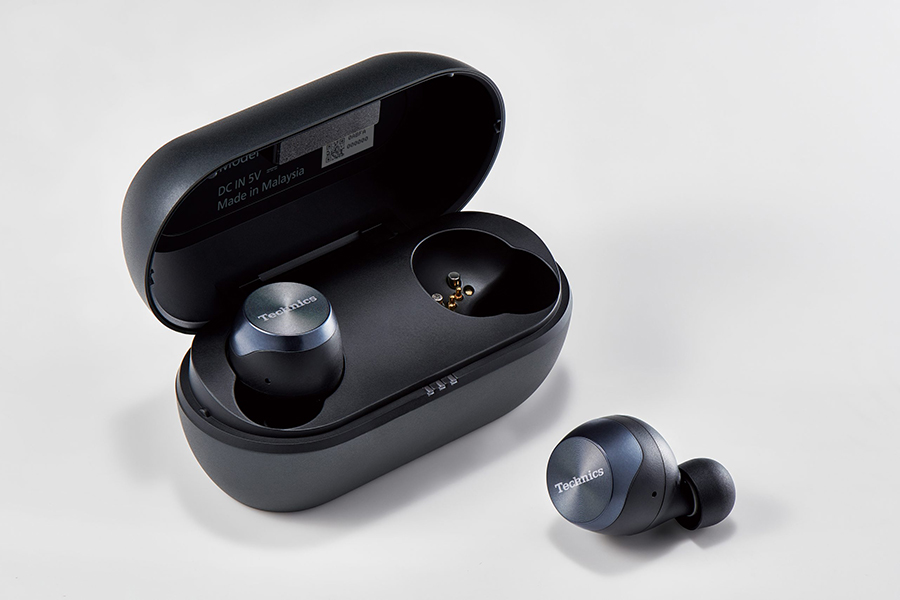 Technics AZ70 Premium True Wireless In-Ear Headphones
In Partnership with Panasonic Technics
Technics' first foray into wireless headphones has been a valiant drop. These earbuds are packed with plenty of technology, offering some of the best sound quality on the market. Using a 10mm driver, the result is clear and crisp, with full bass and dynamic range. The earbuds are complete with noise-cancelling technology that blocks out the noise in the full sound spectrum by creating opposite sounds to those registered by the microphones. What's more, there are 100 levels of sensitivity for the noise-cancelling, so you can hone in on the exact sounds you want to get through, while minimising those you don't want.
Battery life is at a solid 7.5 hours without the noise-cancelling on and 6.5 hours while in operation. The included charging case will net you an extra 13 hours of battery life, with a full charge taking roughly an hour to complete.
Sporting a metal finish for a modern aesthetic, the Technics AZ70 Premium True Wireless In-Ear Headphones are some of the sexiest and well-performing earbuds money can buy. – AU$449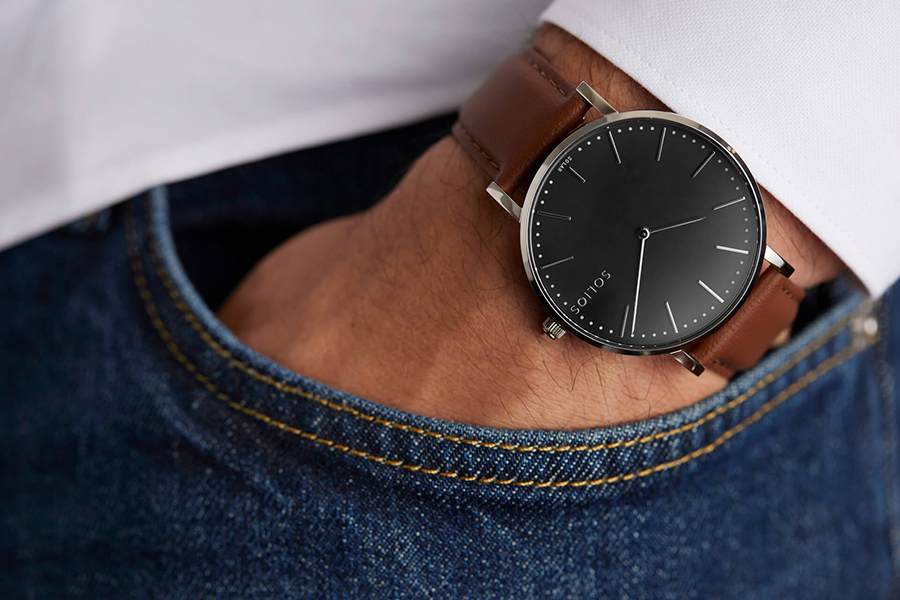 SOLIOS Solar Powered Watch
This more than just a watch. It's a symbol of compassion and charity. This is the Make-A-Wish Reves De'enfants Solios solar-powered watch. With 500 units available, $50 from every watch will be donated to the Make-A-Wish foundation, for a total of $25,000. Having already raised over $10k in donations from the presale event, you can now pick up your very own blue dial solar watch from Solios.
Volunteers of Make-A-Wish / Rêves d'enfants for a few years now, SOLIOS is showing their unrivalled support to the foundation with its most fashionable watch to date, a limited blue dial edition of their solar watch. Complete with a unique Make-A-Wish strap and packaging handmade in Montreal, there's even a Make-A-Wish engraving on the back to remind you of your good deeds.
Featuring a sapphire anti-reflective coating, this solar and light-powered watch needs only a few hours of light to deliver all-day performance. Made using sustainable materials, and sporting 3 ATM water resistance, the 316L Stainless Steel crafted timepiece is a low carbon footprint watch that is ideal for any gentleman looking to do some good in the world. Available either 36mm and 40mm case sizes, you can grab it yours in gold or silver, depending on your aesthetic – US$275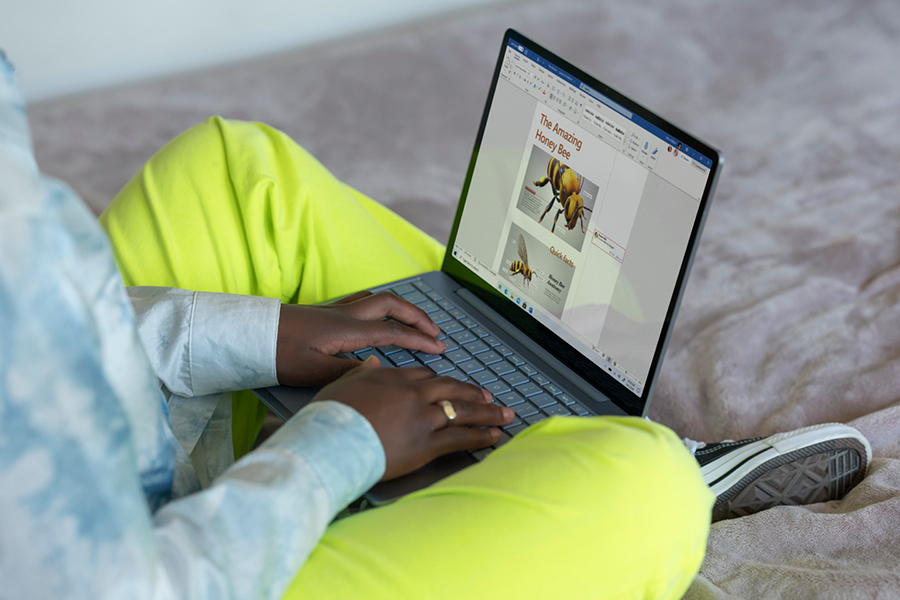 Microsoft Surface Go
The 2020 edition of the feature-loaded Surface Laptop Go ushers in a new era for Microsoft's lightweight lineup. Not just an updated repackaging,  the new laptop does so much more, and for so much less than you'd expect. Ideal for uni students and those after a straightforward, portable option, Microsoft's latest innovation takes the principles we've come to love from previous releases and rolls them into one, all-inclusive device.
Complete with the same 10th-Gen Intel i5-1035G1 processor. The powerful addition allows you to use all your favourite apps simultaneously whilst also creating and deliver standout school and work presentations. Even the entry-level edition scores a 64GB eMMC drive for storage, relying on 4GB of RAM.
Introducing a new all-day battery that boasts an impressive 13 hours of life on a single charge, this tiny and lightweight laptop offers so much performance no matter where you are. At only 1,110g and just 15.69 mm thin, the Mircrosoft Surface Go is one of the lightest portable options on the market and one of the most battery-efficient.
Buy it here (AU) Buy it here (US)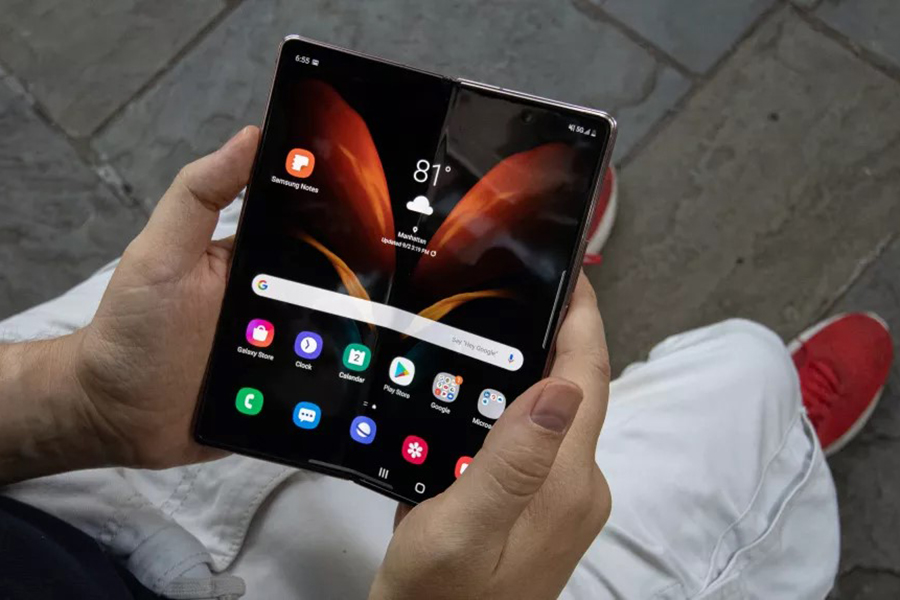 Samsung Galaxy Z Fold 2
Samsung's latest foldable smartphone is the Galaxy Z Fold 2. Copping a larger 6.2-inch HD+ Super AMOLED cover screen and a massive 7.6-inch QXGA+ Dynamic AMOLED 2X main screen, the Galaxy Z Fold2 offers a new level of foldable tech. As the third-generation foldable device from the South Korean manufacturer, they've taken things to the next level. The massive screens all feature an Infinity-O display and an adaptive refresh rate. Plus, the Pro-grade cameras will allow every user to capture and review content in real-time – AU$2,499.00 / US$999
Buy it here (AU) Buy it here (US)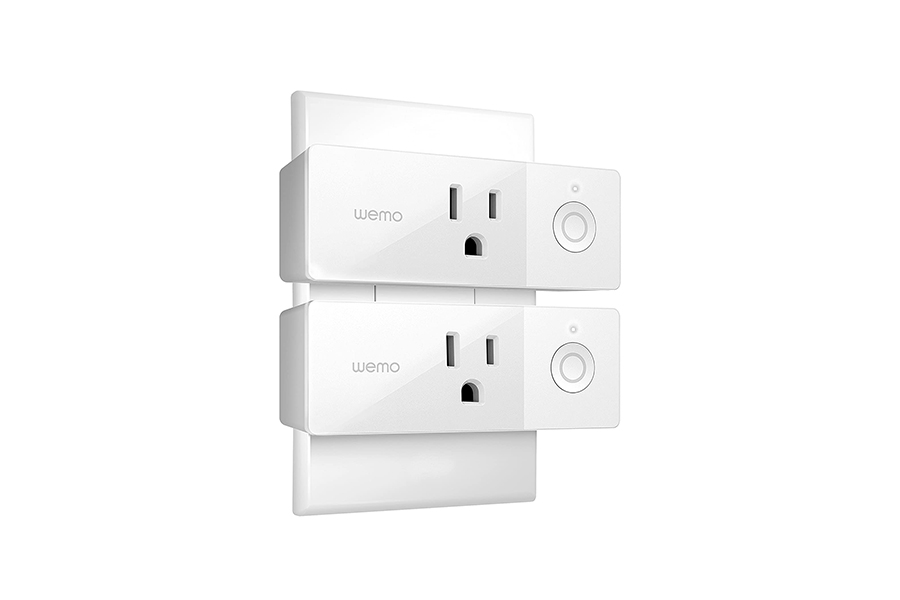 Wi-Fi Smart Plugs
Wi-Fi smart plugs are a great way to automate all those old appliances that can't get online. Plug them in and fire up the app and get those old lamps connected to the internet. Perfect for automating a pedestal fan in summer, or controlling the fairy lights for Christmas. No matter what plug you get, you're almost guaranteed to enjoy a seamless internet experience within your connected home – AU$55 / US$75.99
Buy it here (AU)  Buy it here (US)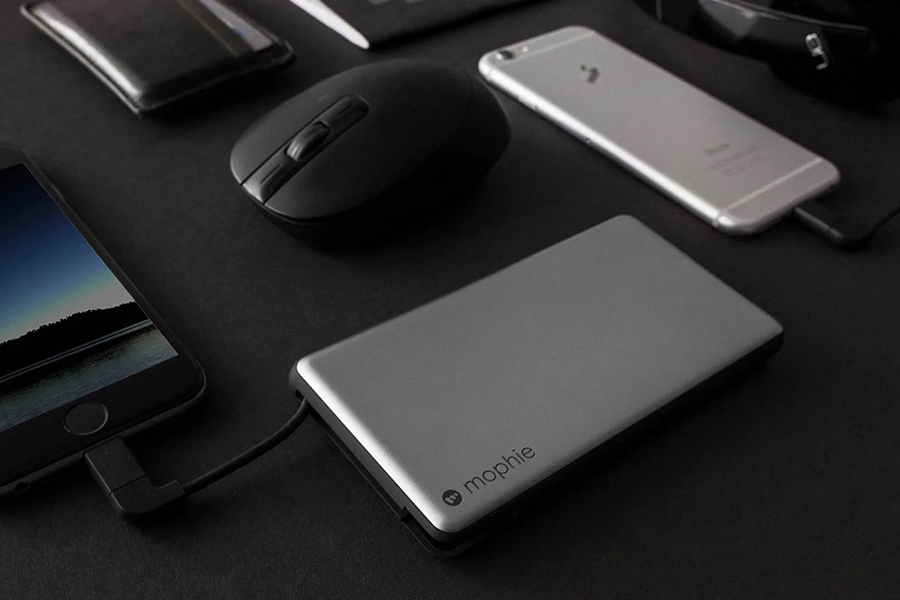 Mophie Powerstation Plus XL
Mophie's Powerstation Wireless XL features a glass top design to help facilitate charging your iPhone wirelessly, which in turn allows the power station to be charged wirelessly too. Featuring fast charging capabilities, the Powerstation can charge your phone to 50% in just 30 minutes. You can even charge multiple devices at once using both the Qi-charging feature and the ports. Mophie states that the Powerstation adds up to 55 hours of additional battery life to your phone. Sporting an integrated LED power indicator on the side, you'll always know how much juice is left in the tank – AU$100 / US$17.75
Buy it here (AU)  Buy it here (US)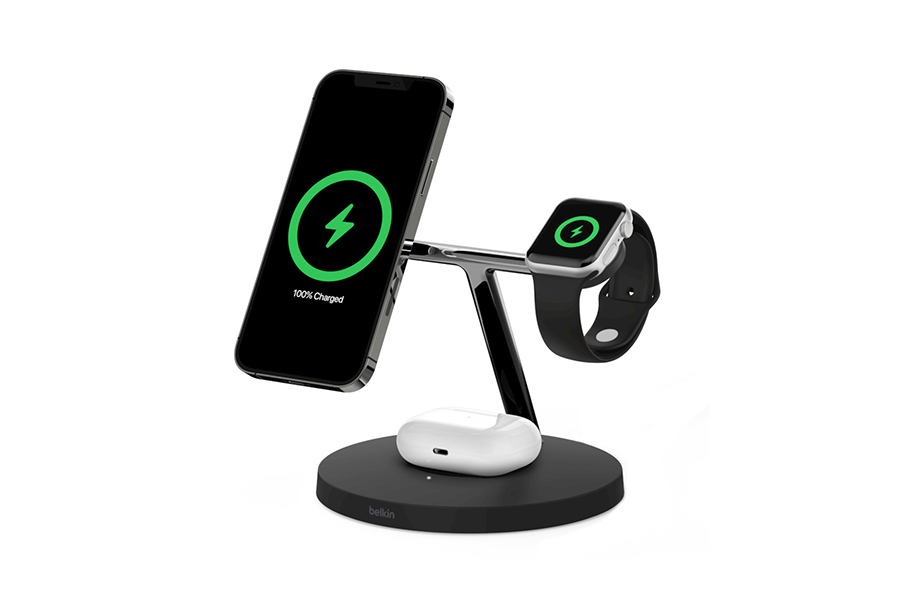 Belkin Boost Charge Pro 3-in-1 Wireless Charger
Say hello to this ultra-convenient 3-in-1 wireless charging stand that delivers the fastest possible charge to your devices. Sporting up to 15W for the latest iPhone 12 models, in addition to leveraging MagSafe technology. Charging your smartphone is as easy as placing your new iPhone on the charging stand for a secure connection. Sporting an architecturally inspired design, the new Belkin Boost Charge Pro 3-in-1 Wireless Charger is a cut above the rest.
Buy it here (AU)  Buy it here (US)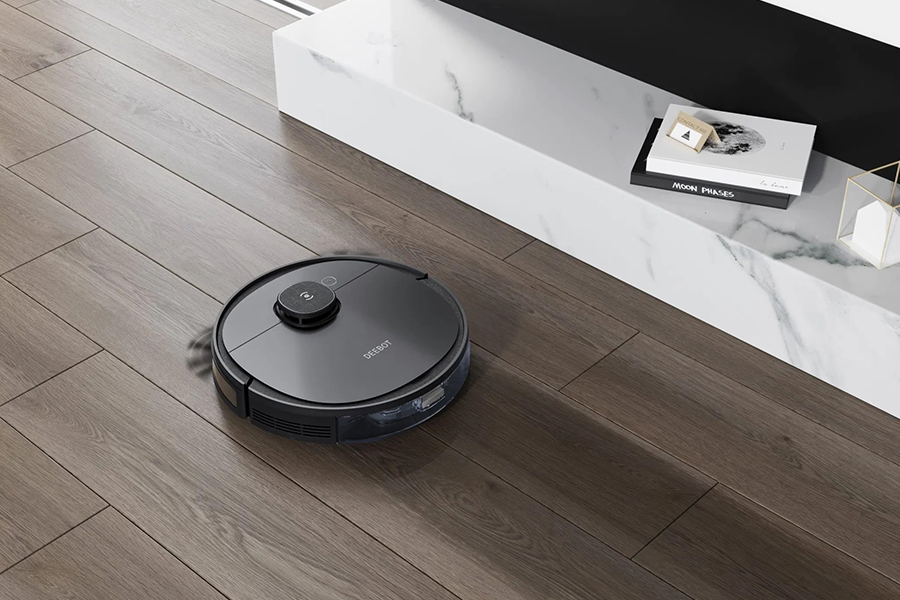 Ecovacs Deebot OZMO T8 Robot Vacuum Cleaner & Mop Advanced
Remember the sage advice that you get what you pay for. When you shell out the big bucks for the Ozmo, you get more than a fair trade on your investment. Follow the all-important rule of "Buy Once, Cry Once" with the Ecovacs Deebot OZMO T8 Robot Vacuum Cleaner & Mop Advanced. Ozmo also uses artificial intelligence and visual interpretation (AIVI) to make its way around the house while avoiding obstacles like cords, shoes, and more. Featuring a whole bunch of other techno-gizmos, this is a terrific option for cleaning your house when you don't want to – AU$1,299 / US$799.99
Buy it here (AU)  Buy it here (US)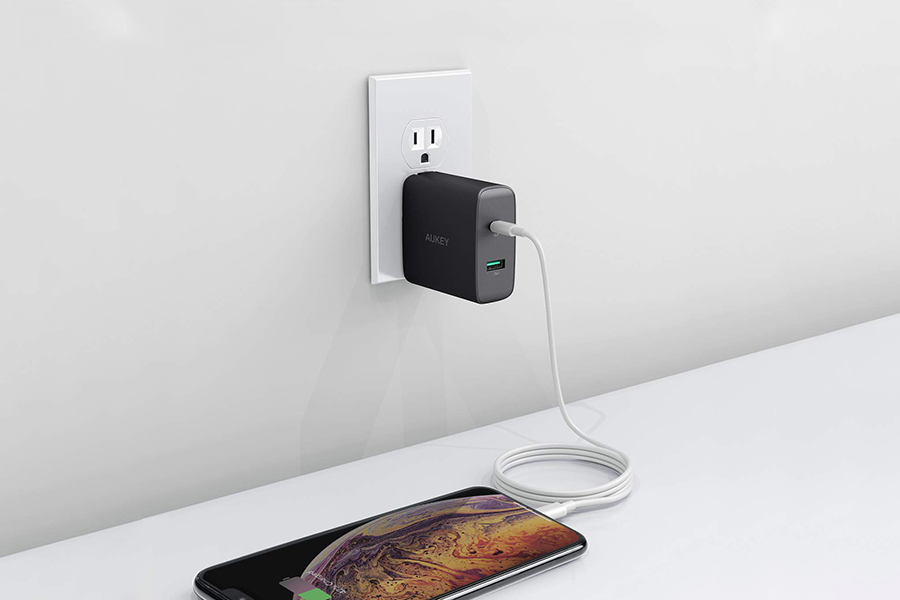 AUKEY Focus 30W 2-Port USB C Charger
Take this with you everywhere. And we mean everywhere. With multiple USB ports and the 100-240 volt input are ideal for trips around the world, this compact AUKEY Focus 30W 2-Port USB C Charger is totally ready to go once the borders open again – AU$24.99 / US$16.99
Buy it here (AU)  Buy it here (US)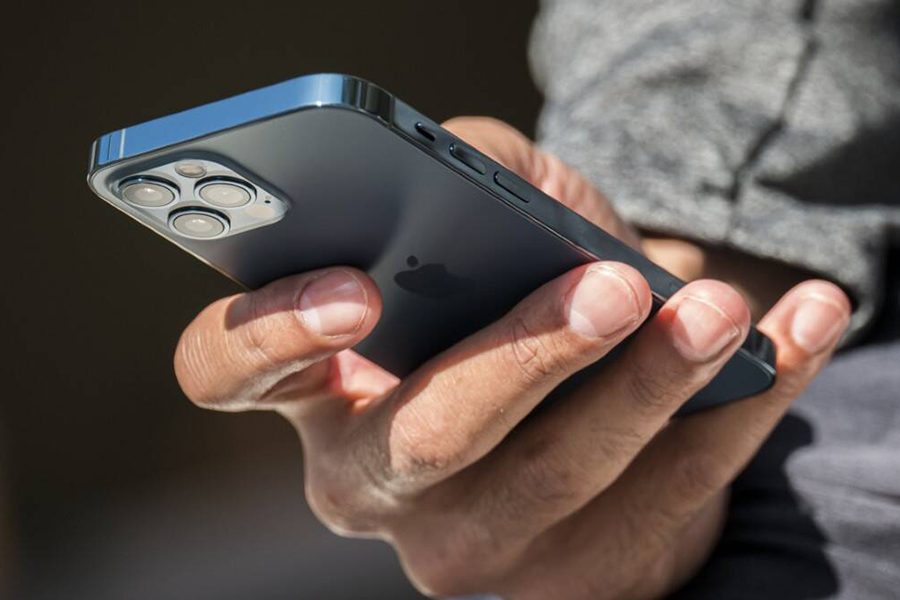 iPhone 12 Pro
It's the new Apple iPhone Pro. What more do you want us to say? The iPhone 12 Pro models feature a host of new additions, marking a decidedly more streamlined take on the iconic smartphone. Boasting a new flat-edge design that features surgical-grade stainless steel band paired with a matte glass back, the new Pro model also features a durable Ceramic Shield, which Apple says will improve toughness and increase drop performance by four times. Rocking a 5G modem and available in 128GB, 256GB, and 512GB models in either graphite, silver, gold, and pacific blue, just remember to ask Santa nicely when you write your Christmas letter – From AU$1,699 / From US$999
Buy it here (AU)  Buy it here (US)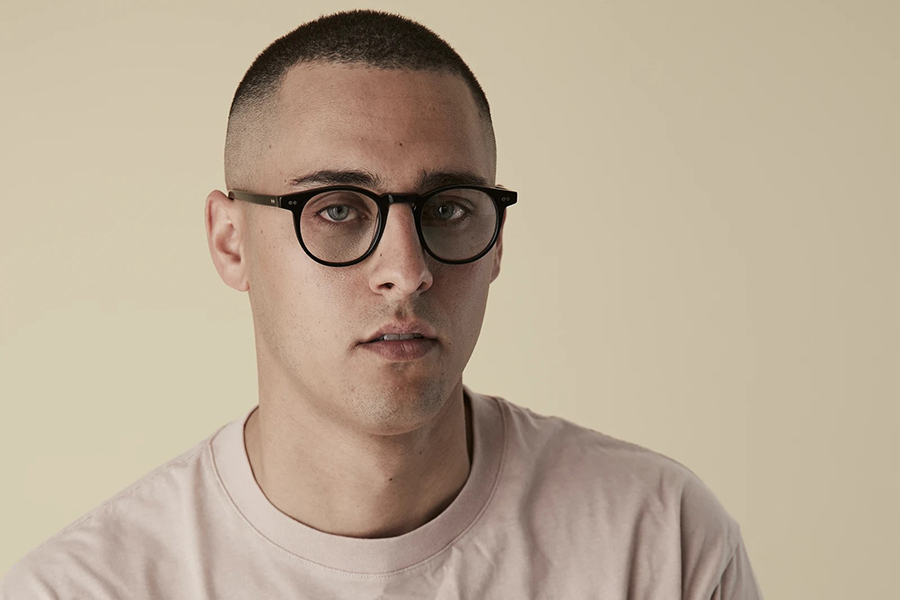 Pacifico Optical Light Buckler Glasses
Champagne coloured frames (like your favourite afternoon beverage) and deep blue frames (like your favourite ocean) instantly call to mind the breezy, European lifestyle of the Amalfi coast. The frames are one part elegant and one part casual, making them the perfect accessory while yachting or taking a long lunch in Southern Italy. Made using the finest quality Cellulose Acetate from Italian manufacturer Mazzucchelli, 3-joint nickel silver rivet hinges from Italian manufacturer Visottica – AU$150
Buy it here (AU)  Buy it here (US)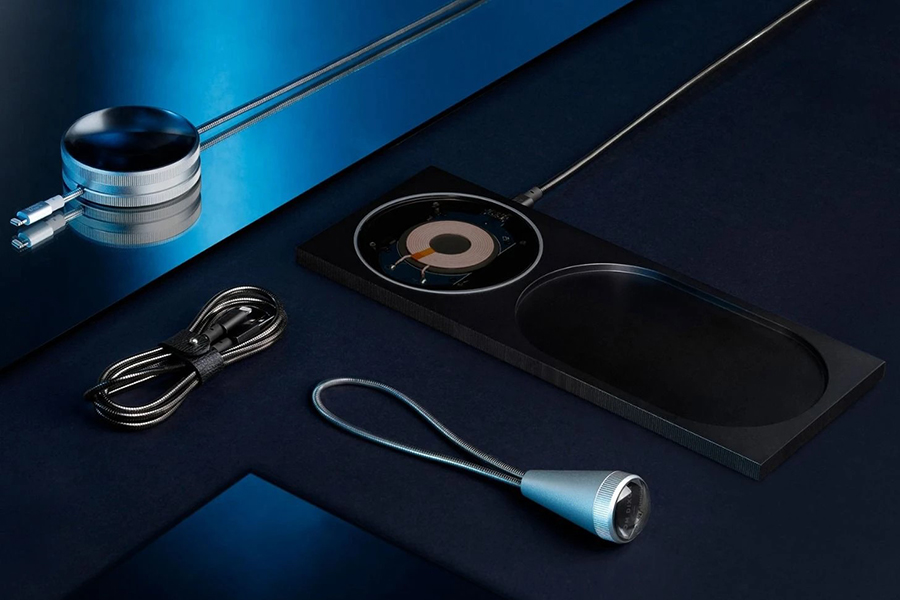 Native Union + Tom Dixon Block Wireless Charger
Are you looking for the coolest looking wireless charger money can buy? Do you love looking at the internals of your favourite electronics just to see how they work? Then this is the ultimate gift for you. The Native Union + Tom Dixon Block Wireless Charger is one sexy bit of kit, that shows off what's hiding underneath. Made in collaboration with British designer Mr Tom Dixon, this sleek aluminium gadget sports a transparent window showcasing its inner workings. Plus, it has a handy-dandy valet tray for keeping keys and wallets where they belong – AU$297 / US$200
Buy it here (AU)  Buy it here (US)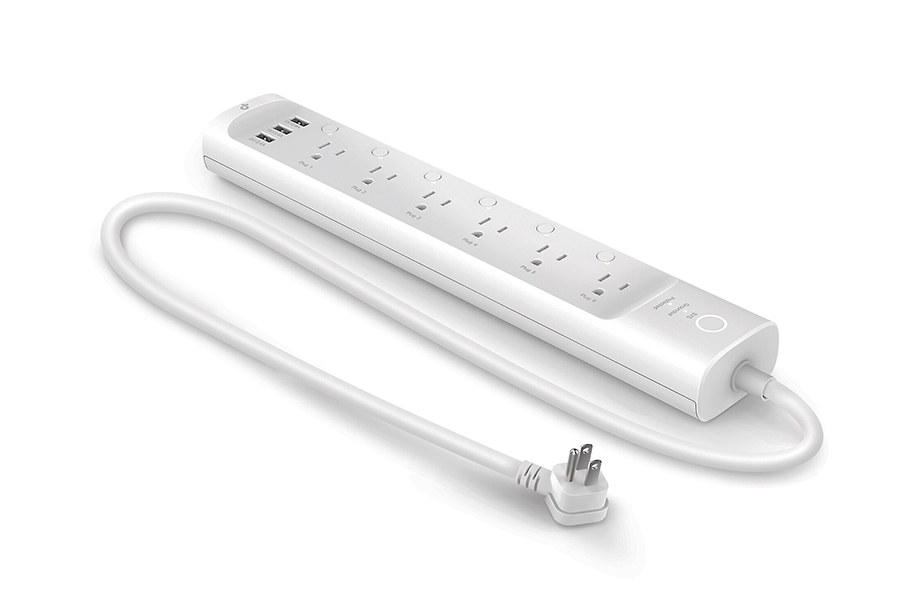 Kasa Smart Plug Power Strip
This is, without a doubt, the sleekest smart power strip money can buy. Offering three smart outlets and dual USB ports, the Kasa Smart Plug Power Strip can support up to five appliances simultaneously with three independently controllable smart outlets. If you've got three pedestal fans that you want running on schedule to keep the house cool this summer, then the Kasa Smart Plug Power Strip from TP-Link is ideal for your connected home. You lucky Americans, on the other hand, get six smart outlets and triple USB ports – AU$42.20 / US$54.99
Buy it here (AU)  Buy it here (US)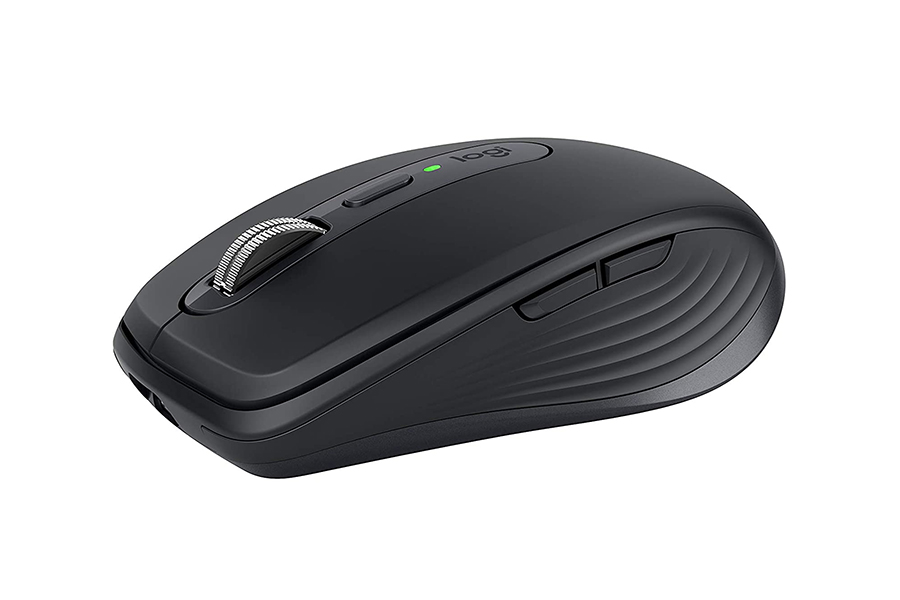 Logitech MX Anywhere 3 Compact Performance Mouse
The Logitech MX Anywhere 3 is designed to do just as its name suggests—go anywhere with you. But the compact mouse doesn't scrimp on features; it will keep you just as productive as any other mouse. Probably the best feature is the scroll wheel which uses n electromagnetic scrolling system that is precise enough to stop on a pixel. It's also fast. It can scroll 1,000 lines in just a second. Borrowing some of the fancy features from the MX Master series, if you want the best in a compact form factor, then look no further than the Logitech MX Anywhere 3 Compact Performance Mouse – AU$129.95 / US$79.99
Buy it here (AU)  Buy it here (US)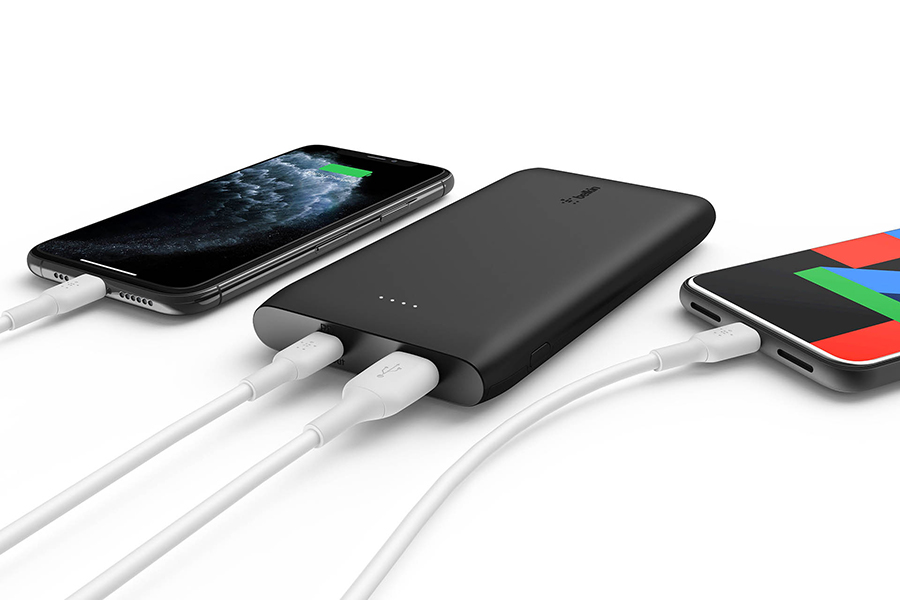 Belkin Pocket Power 10K Power Bank
Stay charged no matter where you're headed with this slim and lightweight power bank from Belkin. The Pocket Power 10K Power Bank fits perfectly in your pocket (as the name suggests) and with 10, 000 mAh on offer, you have enough juice for an additional 70 hours of video playback – AU$29 / US$39.99

Buy it here (AU)  Buy it here (US)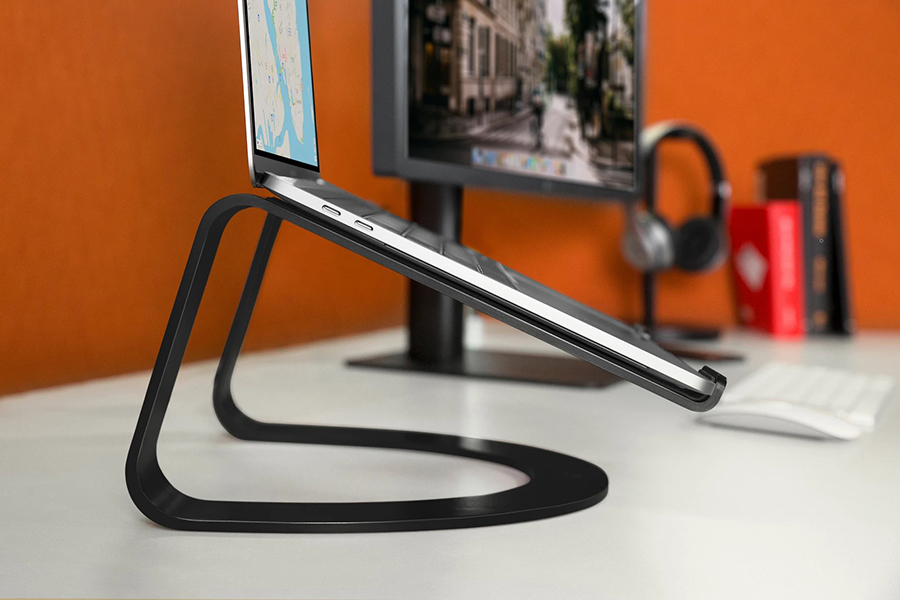 Twelve South Curve Laptop Stand
For better ergonomics at the desk, use the Twelve South Curve Laptop Stand to keep your posture up. Relieve neck and shoulder strain with this sleek and minimal laptop stand, that offers you and your laptop, some much-needed reprieve  – AU$59 / US$52
Buy it here (AU)  Buy it here (US)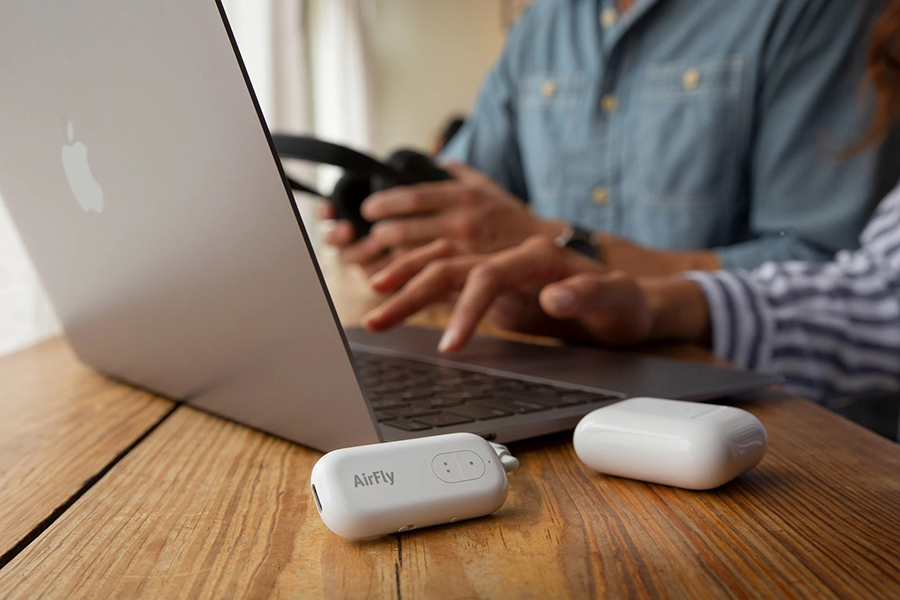 Twelve South AirFly Pro
Let's just ignore the current pandemic and tell you about this epic product for travel. Offering wireless audio connectivity from any audio jack you can find, you can transmit and receive audio wirelessly no matter where you go with the Twelve South AirFly Pro – AU$82.99 / US$46.75
Buy it here (AU)  Buy it here (US)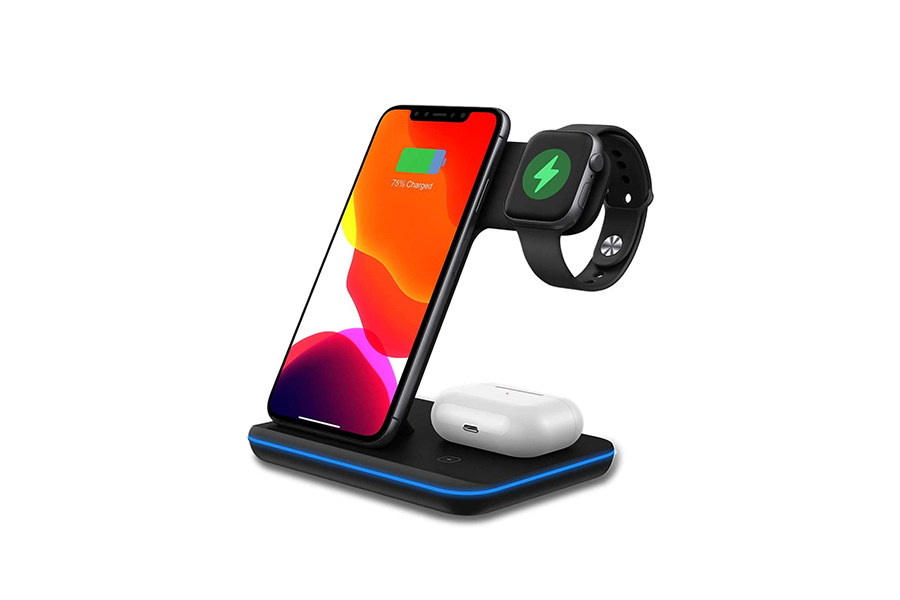 ThunderB 3 in 1 Wireless Charger Station for iPhone
Need everything together in the one place? Constantly upgrading to the latest Apple gear and want to charge them all at the same time? Then the ThunderB 3 in 1 Wireless Charger Station for iPhone is the ideal solution for charging your Cupertino designed devices with ease – AU$136.23 / US$45
Buy it here (AU)  Buy it here (US)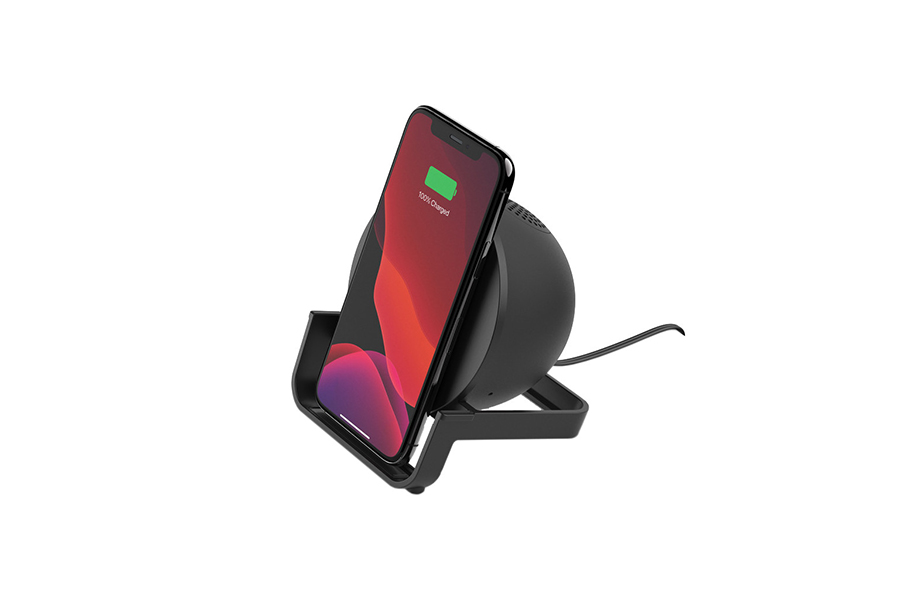 Belkin BOOST Charge Wireless Charging Stand + Speaker
Belkin is transforming the basic charger into something truly unique. Sure there are plenty charging speakers on the market, but none look as good or sound as great as the Belkin BOOST Charge Wireless Charging Stand + Speaker. Super compact and ready to make that side table even more functional, this wireless charging stand and speaker combo is a must cop for any tech-head this Christmas  – AU$99.95
Buy it here (AU)  Buy it here (US)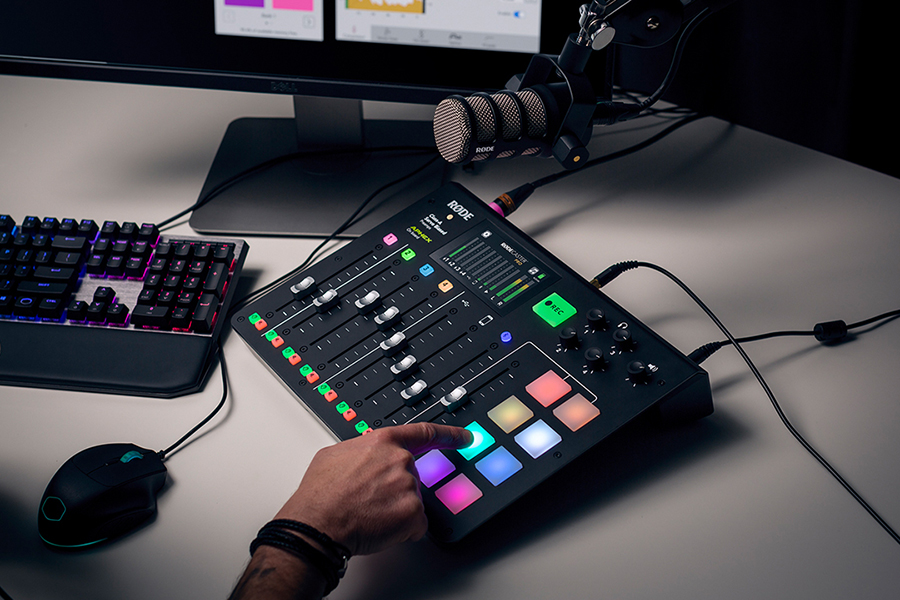 RODECaster Pro
Every man and his dog has a podcast these days, but not everyone has the right tech to ensure professional quality in your audio production. Become the next king of podcasting with the Rode RODECaster Pro Podcast Production Studio. Offering four high-quality mic channels, automatic level settings and one-touch recording to a microSD card, there are even eight programmable sound effects pads for instant triggering of sound effects, music, and plenty more – AU$785
Buy it here (AU)  Buy it here (US)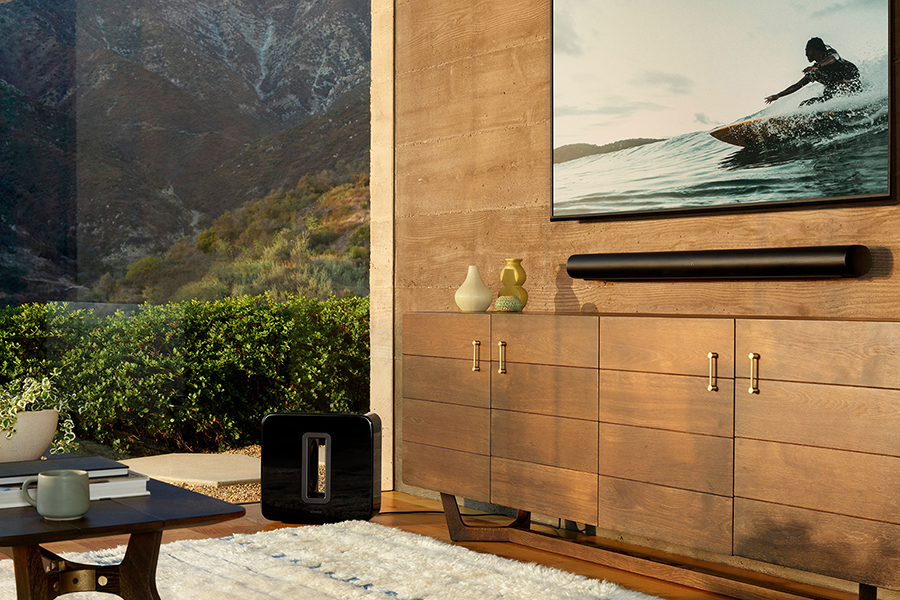 Sonos Arc
Sonos brings cinema-quality audio home with their first-ever Dolby Atmos soundbar, the Sonos Arc. An all-in-one surround sound home audio solution that promises big noise in a small package. Effectively replacing the Sonos Play: Bar and Sonos Play: Base, the Arc creates an immersive surround sound experience contained in a single device. Perfect for the modern home, we got our hands on the Sonos Arc earlier this month to put it through its paces – AU$1,399
Buy it here (AU)  Buy it here (US)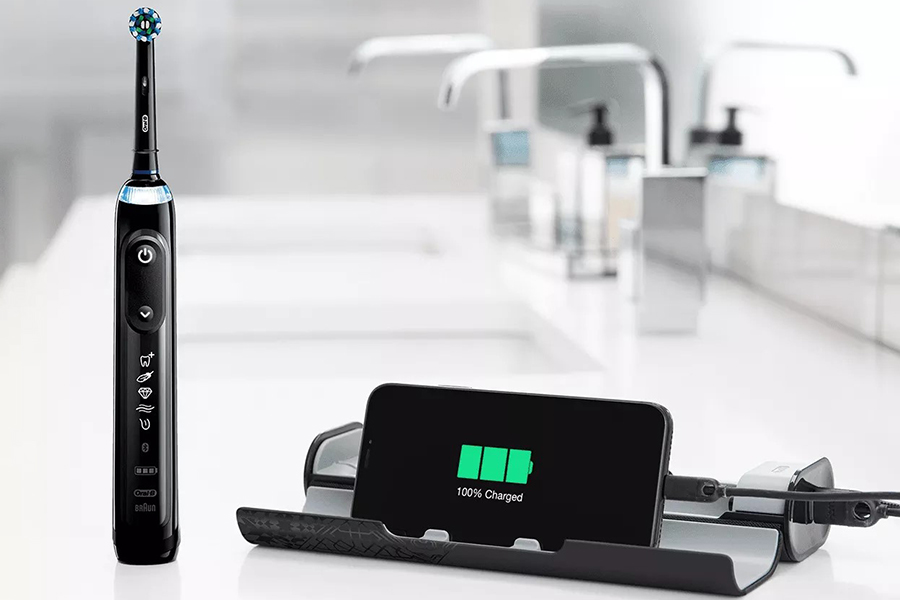 Oral-B Genius AI
Want that fresh mouth feeling you get from the dentist? Then this is the toothbrush for you. The Oral-B Genius AI electric toothbrush isn't just genius in the name; its intelligent features will deliver dentist like cleaning for pearly whites and the freshest breath around. With full Bluetooth connectivity to your smartphone via the Oral-B companion app, you can feel the power of the Genius AI as you give your teeth the brush of a lifetime  – AU$219 / US$
Buy it here (AU)  Buy it here (US)
More Christmas Gift Guides:
2020 Christmas Gift Guide – The Fitness Freak
2020 Christmas Gift Guide – For Your Pet(s)
2020 Christmas Gift Guide – The Foodie