Shroud's PUBG Gaming Setup, Settings & Gear
Even though he's more content playing Apex Legends these days, Twitch sensation Shroud's PUBG gaming setup remains the stuff of gamer envy. With a bevy of killer tech at his disposal, the wildly popular gamer has amassed some serious PUBG (PlayerUnknown's Battlegrounds) stats and over 5 million Twitch followers. That's not to mention Shroud's YouTube channel, where you'll find a host of videos and over 3.5 million subscribers. Indeed, 24-year-old Michael Grzesiek (aka Shroud) has certainly made a name for himself, as he continues to capitalize on his former career as a professional CS:GO player. Proving as much is Shroud's PUBG gaming setup, settings, and gear. Let's take a tour, shall we?
You might also like:
Markiplier's Gaming Setup, Gear & Camera for YouTube
Vlog Like a Pro – Casey Neistat's Camera Gear and Setup
Geared Up – MKBHD's Desk Setup & Gear
PewDiePie's Camera, Desk Setup & Gear Behind all that Money
Shroud's Gaming Setup & Gear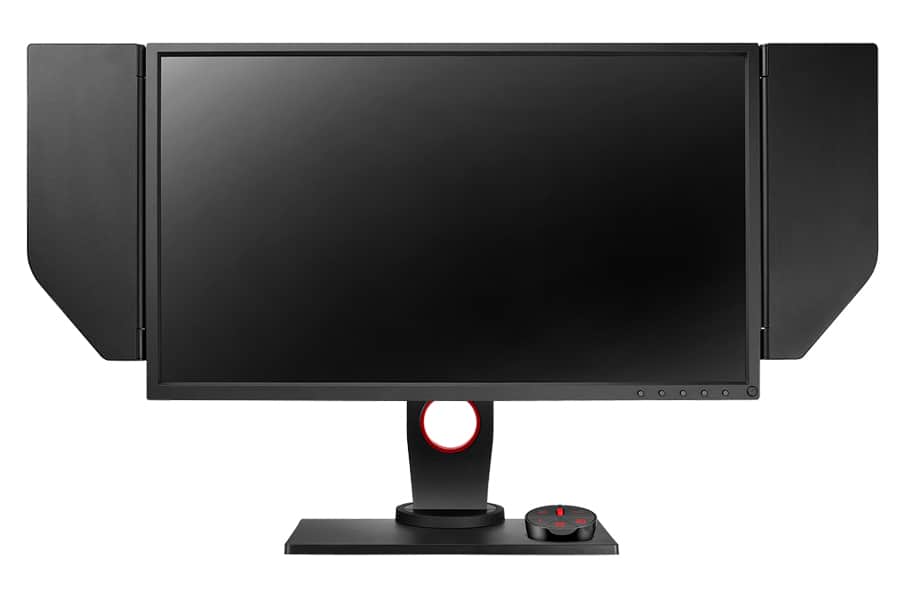 BenQ Zowie 24.5 inch 240Hz Esports Gaming Monitor
Gaming is a sport for Shroud, so it's only natural that he plays on a 24.5″ Esports Gaming Monitor from BenQ. Features include a native 240Hz refresh rate, 1ms response time, built-in black equalizer technology, an S switch, an adjustable stand, and shield panels on either side. The result is nothing but the smoothest and most immersive of gameplay.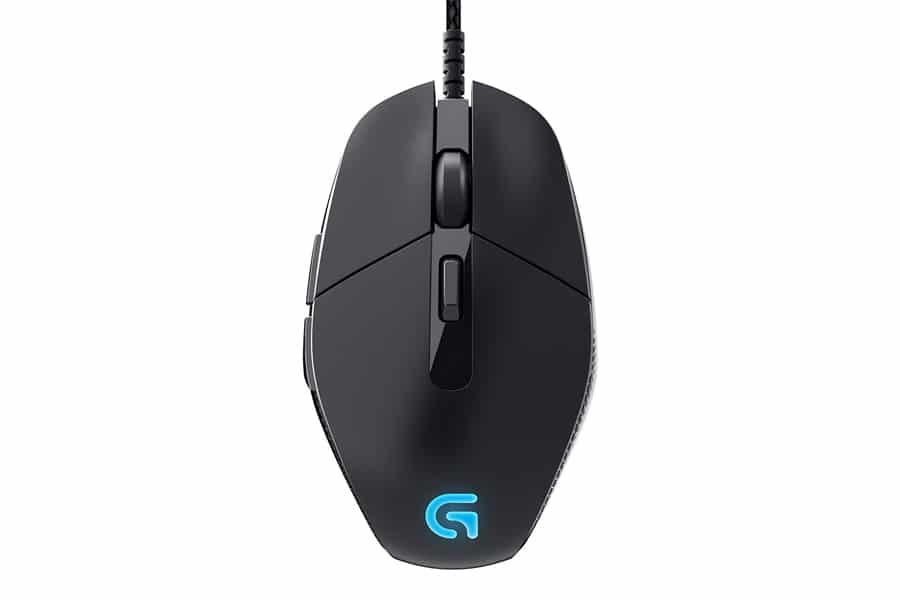 Logitech G303 Daedalus Apex Performance Edition Gaming Mouse
Shroud's gaming setup wouldn't be complete without a trusty mouse, and he's definitely chosen wisely in that department. More to the point, he arms himself with the acclaimed Logitech Daedalus Apex Performance Edition Gaming Mouse. Bolstered by advanced optical sensors, the mouse is lightweight, durable, accurate, and uber-responsive. Rounding out its many charms is RGB customisable lighting along with quick DPI switching.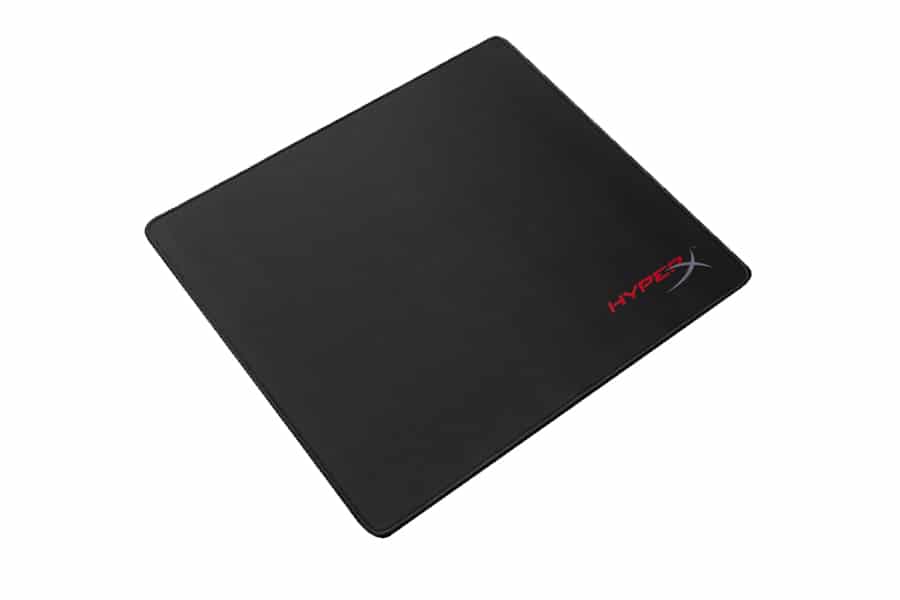 HyperX Fury S – Shroud Limited Edition Pro Gaming Mouse Pad
You know you've made it to the big leagues when they're naming mouse pads after you. Graced with his signature insignia, Shroud's limited edition pro gaming mouse pad from HyperX Fury S additionally features anti-fray stitched edges and a densely woven surface. Keeping the product in place is a textured underside of natural rubber.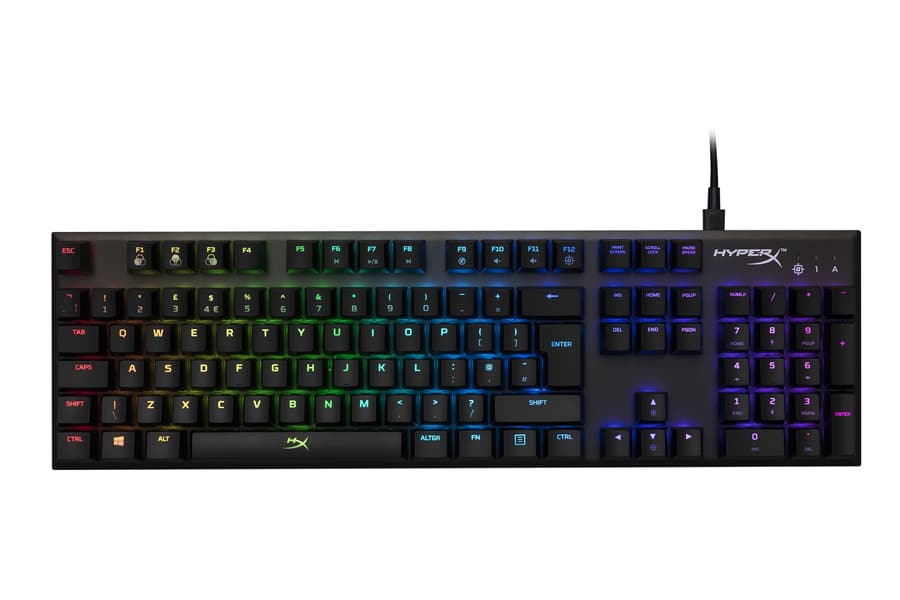 HyperX Alloy FPS RGB – Mechanical Gaming Keyboard
Consisting of a solid steel frame, silver speed mechanical key switches, RGB backlit keys, and a portable design with detachable cable, the HyperX Alloy FPS is Shroud's PUBG gaming keyboard of choice. To reap its full spectrum of customisable benefits, be sure to download the adjoining HyperX NGenuity software.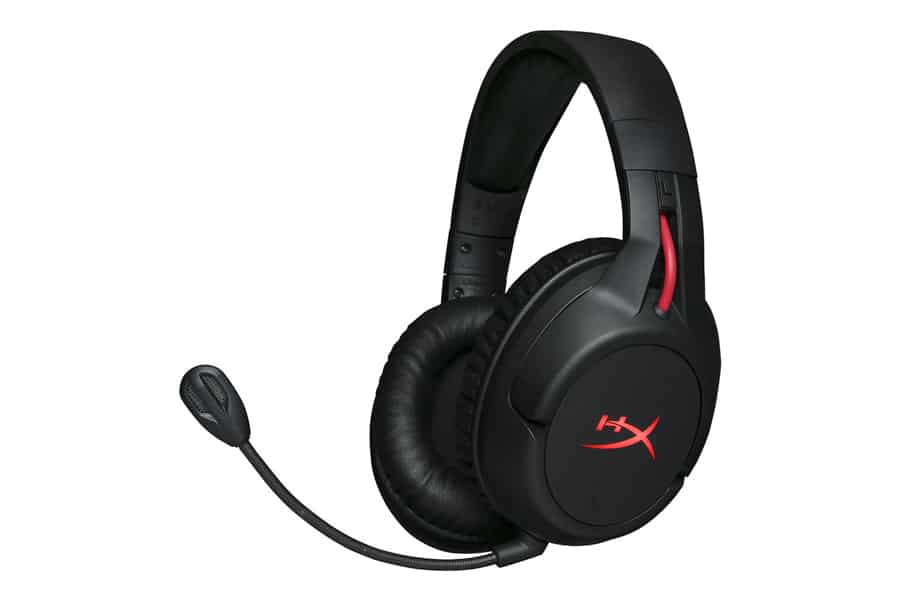 HyperX Cloud Flight Wireless Gaming Headset
When Shroud wants to immerse himself in the sounds of deadly battle, he throws on a HyperX Cloud Flight Wireless Gaming Headset. Equipped with 90-degree rotating ear cups, a detachable noise-cancellation microphone, intuitive controls, and a long-lasting battery, the wireless headphones deliver comfort and quality in equal measure.
Shroud's Gaming PC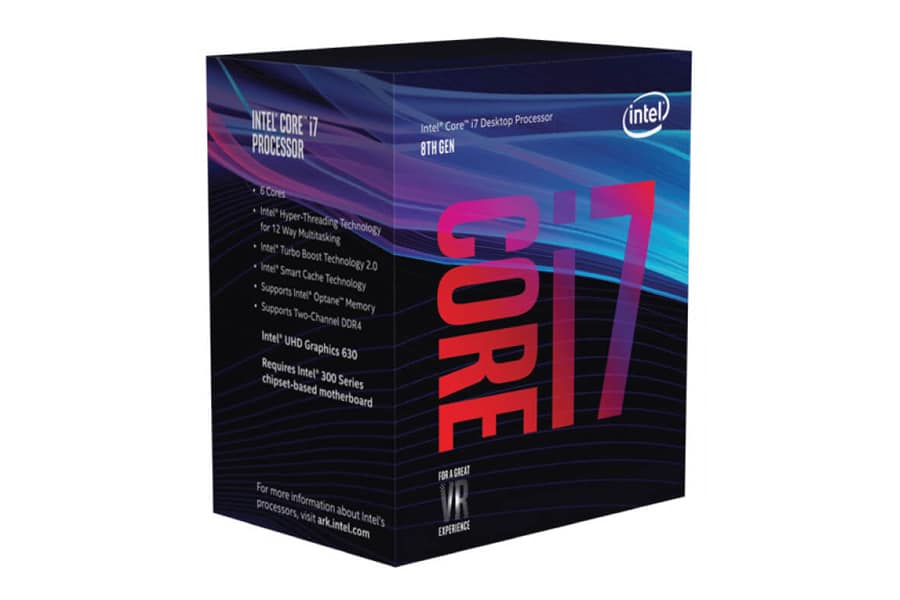 Intel Core i7-8700K Desktop Processor
Shroud's Gaming PC setup comes powered by an Intel Core i7-8700K Desktop Processor. Ideal for all the overclockers (i.e. hardcore gamers) out there, the processor features 6 cores, 12 threads, and a max turbo frequency of 3.70 GHz. It also supports Intel Optane Memory, and delivers up to 64% smoother gameplay than its predecessors.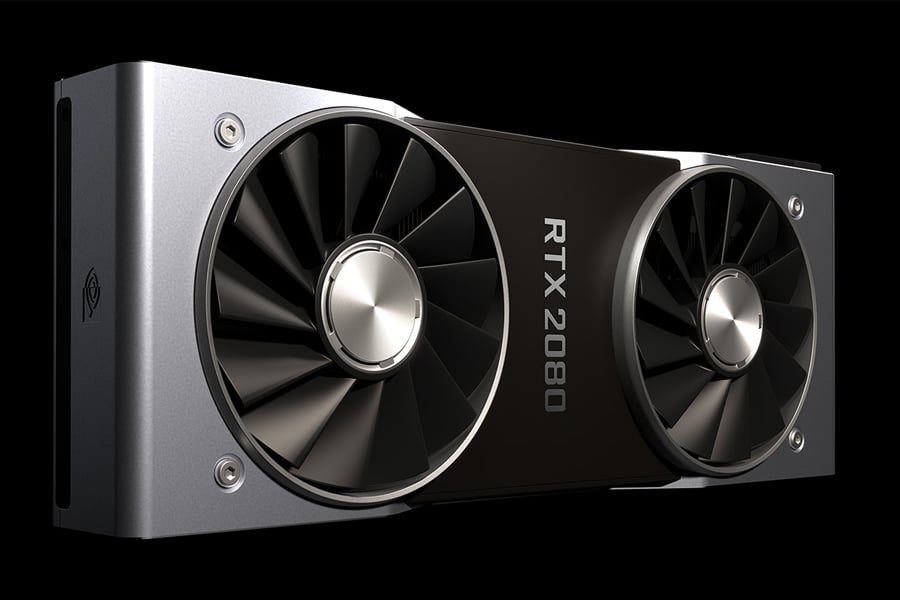 NVIDIA GEFORCE RTX 2080 Ti Founders Edition
Fortified by Turing GPU architecture and the all-new RTX platform, the NVIDIA GEFORCE RTX 2080 Ti Founders Edition graphics card offers six times the performance over previous generations. Also featured are real-time ray tracing, dual-axial 13-blade fans, and a 13-phase power supply, among other things. Prepare for maximum overclocking.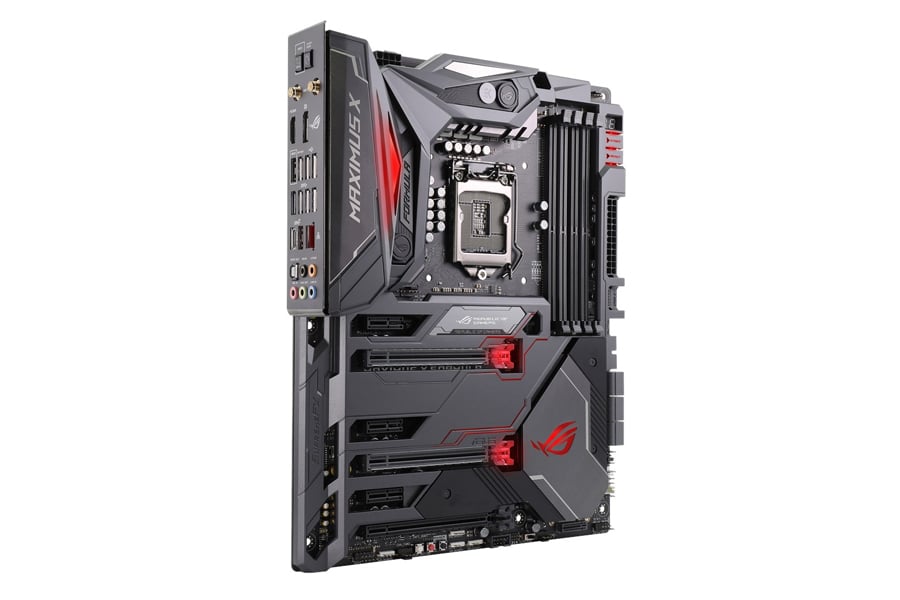 ASUS ROG Maximus X Formula LGA1151
Is the ASUS ROG Maximus X Formula LGA1151 the mother of all motherboards? That's a question for Shroud, who keeps one under the hood. Compatible with 8th generation Intel Core processors, the motherboard is custom-tailored for overclocking. Highlights include 5-way optimisation with auto-tuning, FanXpert 4, a cooling system, RGB lighting, and 8-channel HD audio.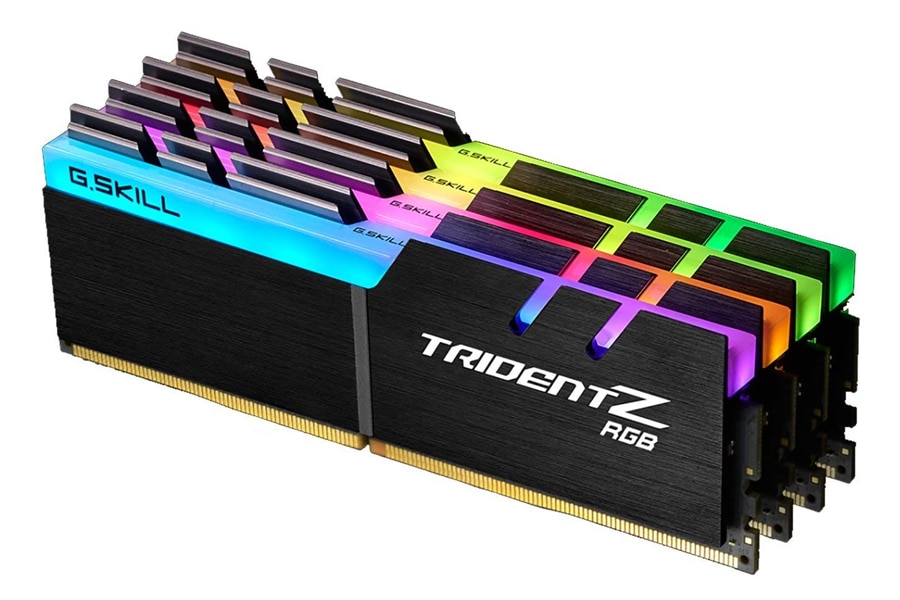 G.SKILL 64GB (4 x 16GB) TridentZ RGB Series DDR4 PC4
A guy like Shroud needs all the RAM he can get. Up to the task is this trusty DDR4 memory kit from G.Skill. Not only is it good for a grand total of 64GB, but it even puts on a striking light show. Unsurprisingly, this product is massively popular among professional gamers.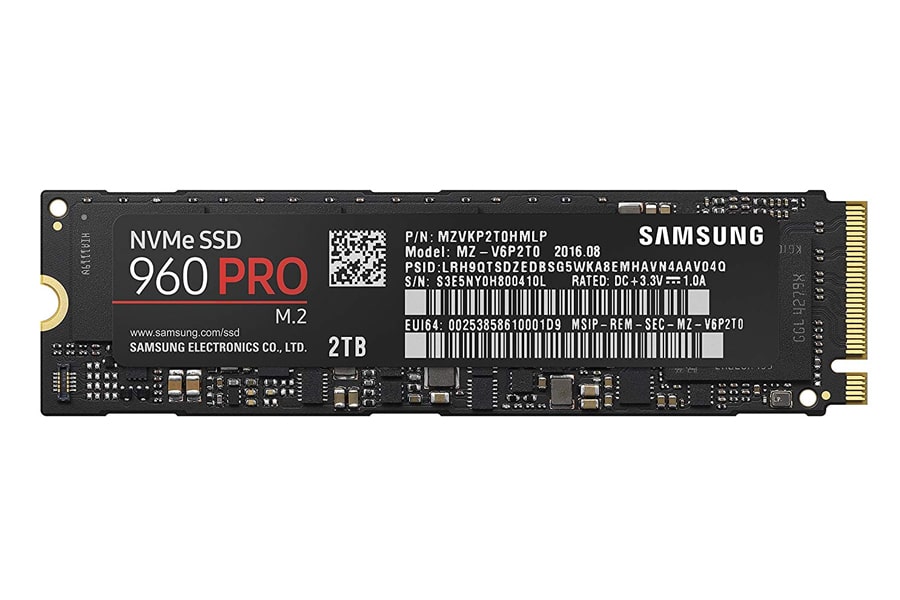 Samsung 960 PRO Series – 2TB PCIe NVMe – M.2 Internal SSD
Putting the "solid" in solid state drive, Samsung's legendary Internal SSD delivers 2TB of storage, sequential read speeds up to 3500MB/s, and sequential write speeds up to 2100MB/s. Top-shelf performance is guaranteed, as is gamer satisfaction.
Shroud's Streaming Setup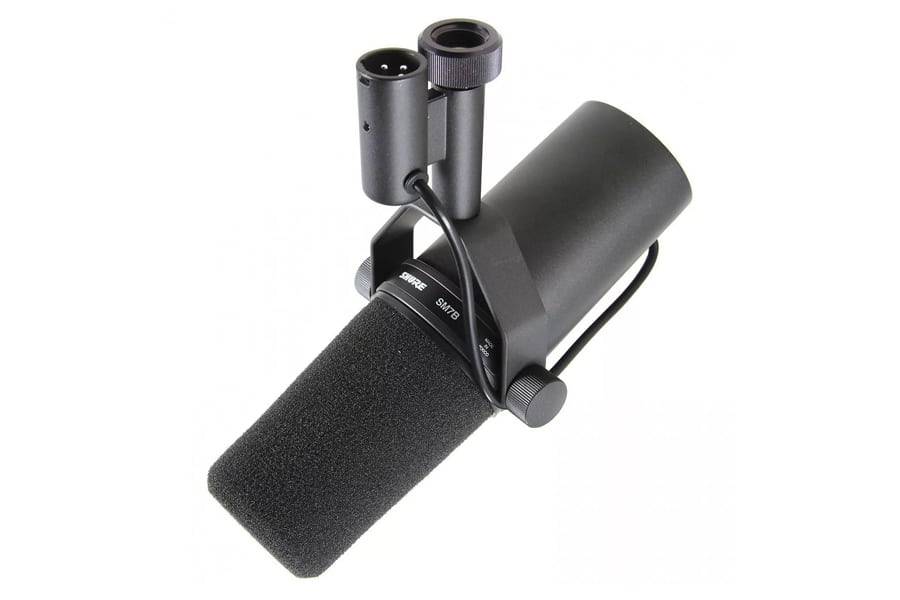 Shure SM7B Cardioid Dynamic Microphone
Shroud's voice comes through loud and clear thanks to the Shure SM7B Cardioid Dynamic Microphone, an essential part of his streaming setup. It cuts down on electromagnetic hum and basically eliminates mechanical noise transmission, all while serving up a clean, wide-range frequency response.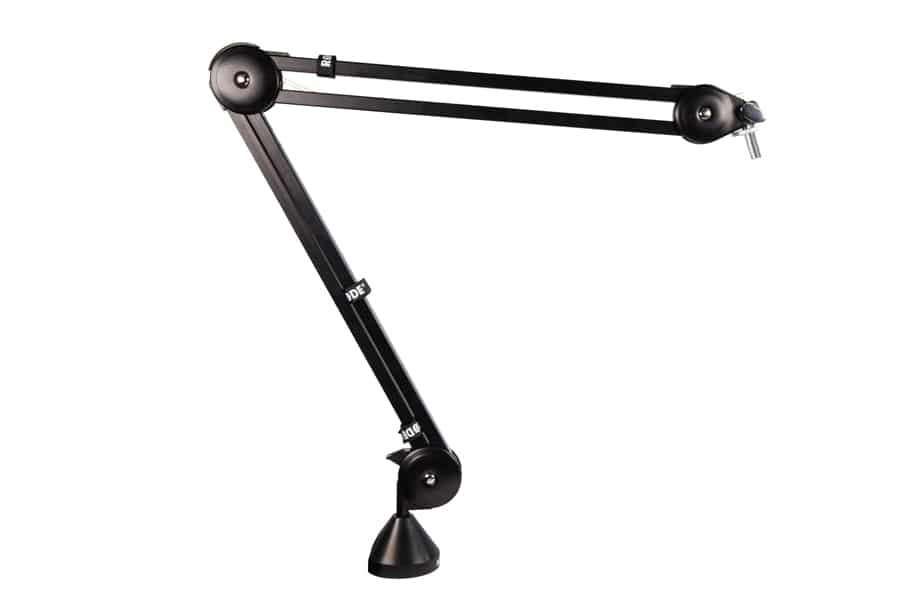 Rode PSA1 Swivel Mount Studio Microphone Boom Arm
Widely used by gamers, vloggers, and podcasters, the Rode PSA1 Swivel Mount Studio Microphone Boom Arm is as flexible as it is dependable. With its 2-axis swivel mount, 360-degree rotation, and long reach, the stand leaves nothing to be desired.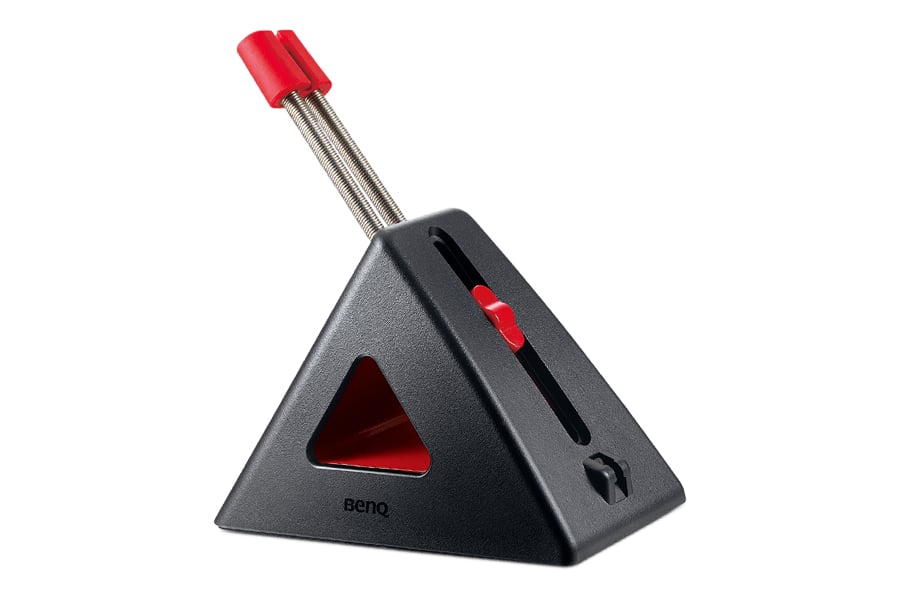 BenQ Zowie BENQ CAMADE (Bungee) Mouse Cable Management Device
When you're in the midst of a gaming session, clutter can be one of your worst enemies. Enter this lightweight mouse cable management device, which hosts an adjustable spring and rubber feet.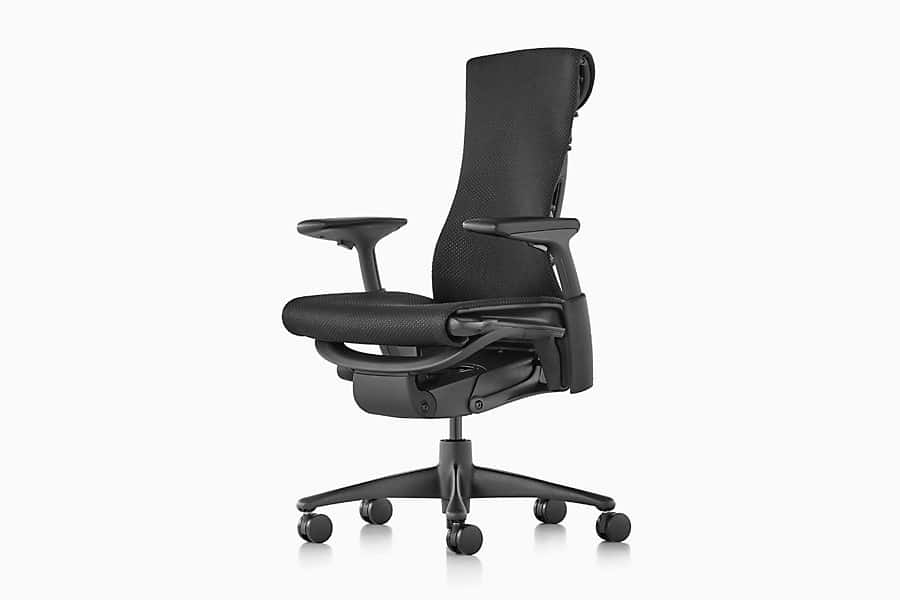 Herman Miller Embody Chair
When Shroud goes to battle, he stays both agile and comfortable in the Aeron Chair from Herman Miller. Between the graphite frame, soft fabric, and adjustable features, this chair remains versatile, ergonomic, and ready for any maneuver.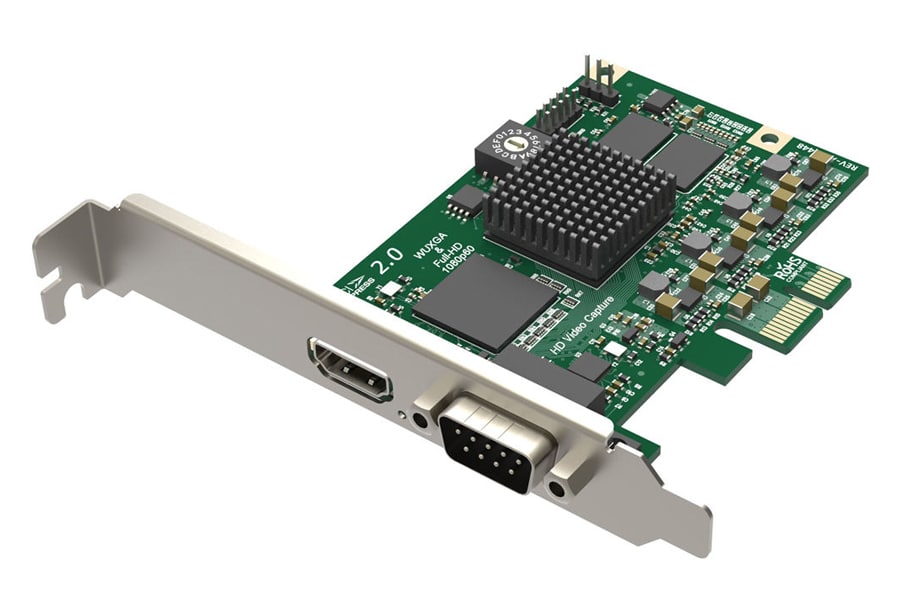 Magewell Pro Capture Quad HDMI Card
Shroud's streaming setup wouldn't be a setup at all if it weren't being relayed to millions of viewers in real time. Capturing his signals is the Magewell Pro Capture Quad HDMI Card, which is compatible with Windows, Linux, and Mac OS X. Accordingly, the premium capture card consolidates multiple devices and streaming sources onto one high-tech host.
Ninja's Fornite Mouse & Video Settings:
DPI: 400
Vertical Sensitivity M.: 0.7
General Sensitivity: 55
Targeting Sensitivity: 55
Iron-Sight Sensitivity: 50
2x: 50
3x: 50
4x: 50
6x: 50
8x: 47
15x: 47
HZ: 240
Resolution: 1920×1080
FOV: 103
Brightness: 81
Screen Scale: 100
Anti-Aliasing: Very Low
Post-Processing: Very Low
Shadows: Very Low
Textures: High
Effects: Very Low
Foliage: Very Low
View Distance: Very Low
V-Sync: Off
Motion Blur: Off
Sharpen: On
---
You might also like:
Markiplier's Gaming Setup, Gear & Camera for YouTube
Vlog Like a Pro – Casey Neistat's Camera Gear and Setup
Geared Up – MKBHD's Desk Setup & Gear
PewDiePie's Camera, Desk Setup & Gear Behind all that Money
---