Franck Muller's Vanguard Encrypto is the World's First Functional Bitcoin Watch
There are questions that plague the mind of man and stand as mysteries of the universe, such as, where do you keep bitcoins when you're out and about? Franck Muller has an idea. The Swiss watchmaker recently unveiled a titanium watch that doubles as a wallet for the digital currency, the Vanguard Encrypto.
You'll also like
5 Best Crypto & Bitcoin Wallets in Australia
Bitcoin Surges Above AUD$83,000 for New All-Time High
Crypto Investing For Beginners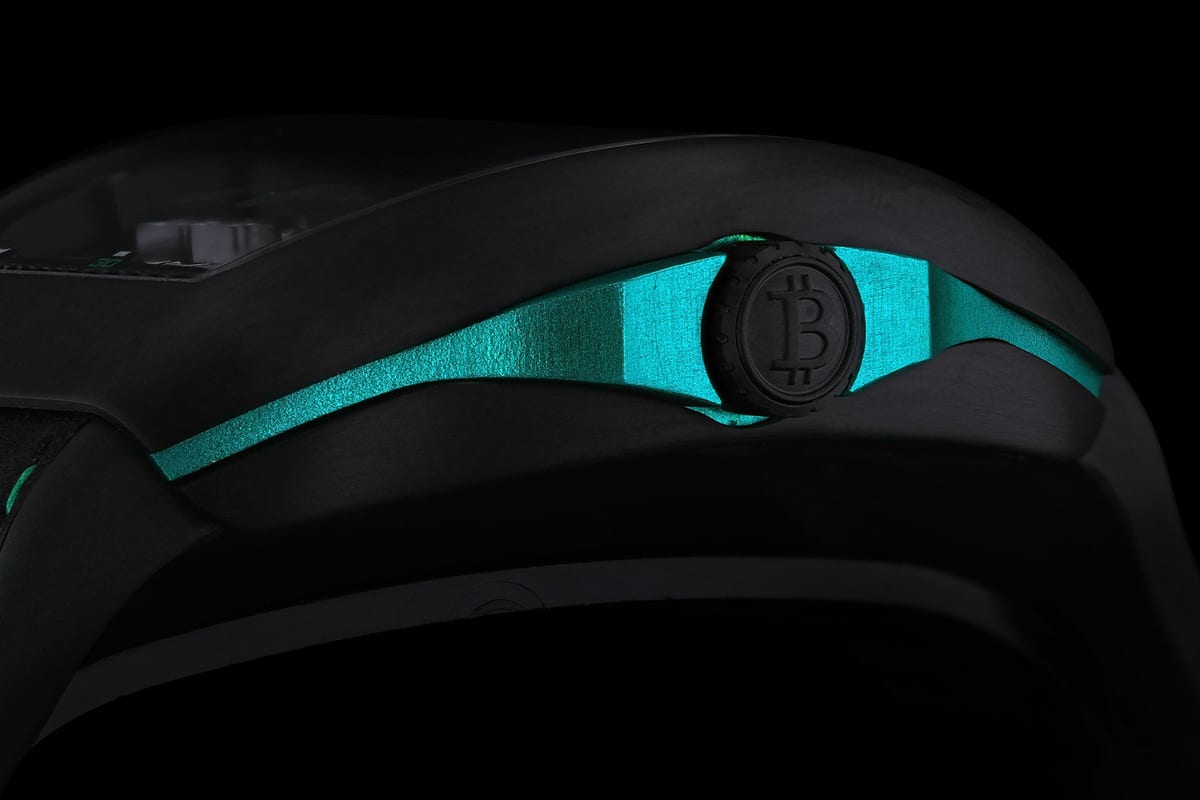 The "world's first functional bitcoin watch," appropriately named "Free the money. Free the World," not only offers a stylish addition to your wardrobe, it also allows you to check your bitcoin balance wherever you are. The watch works as a "deep cold storage" device. Translated from bitcoin jargon, a "cold" device is one that works offline. The watch stores the digital currency in a sealed USB with a private key. It also has its own public address, which is etched into the 41mm dial. Adding bitcoins to your wallet, or checking the balance, can happen with just a flick of the wrist.
If you need to know what time it is in addition to your bitcoin balance, the watch still serves as a timekeeper. And it's a good-looking watch to boot. The case is titanium and features a black DLC coating. Teal accents are matched in the black leather strap. The sapphire crystal case covers the dial, which features the bitcoin logo. Franck Muller outfitted the watch with a Swiss automatic Calibre FM 0800 movement, which offers 42 hours of power reserve.
With bitcoin value hitting AUD$80,000 earlier this year, having a place to safely store the digital currency is a wise move, so why not literally keep the coins on your person at all times? The Vanguard Encrypto "Free the Money. Free the World" bitcoin watch wallet will be limited to just 500 examples, and is priced at USD$12,000. Of course, to purchase one you'll have to use the cryptocurrency.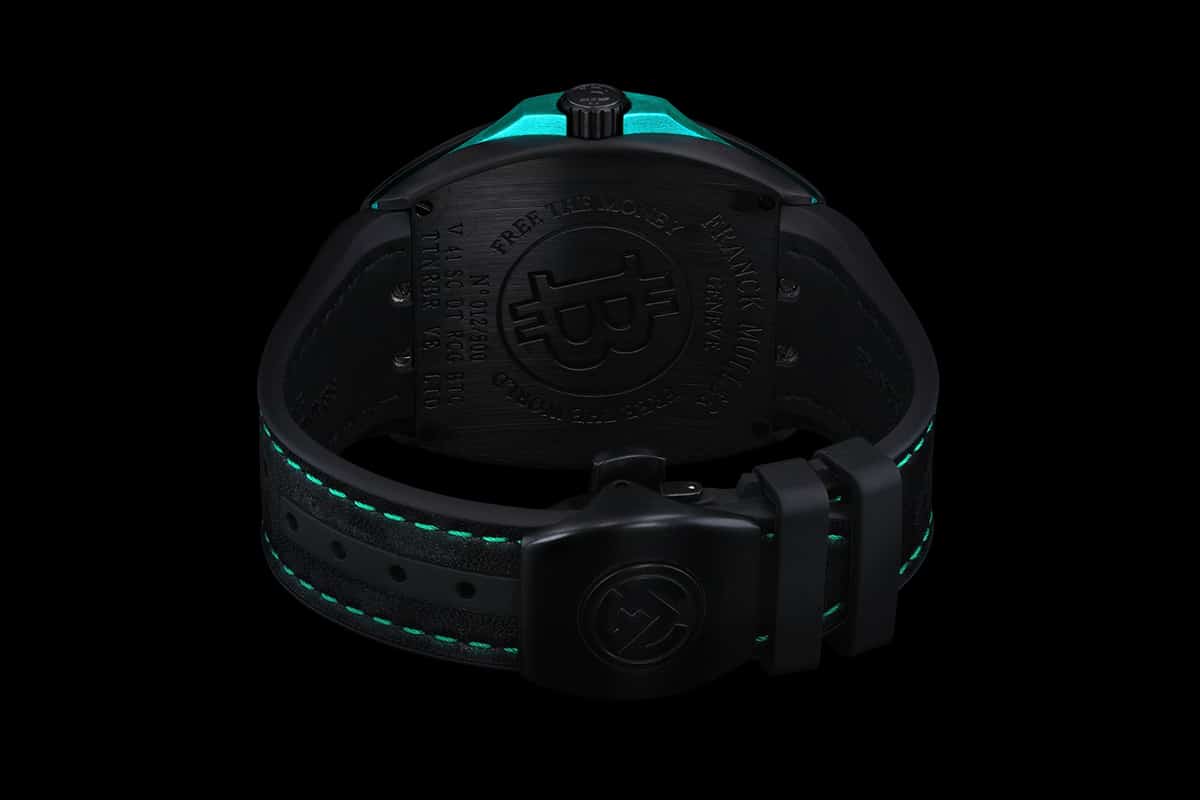 You'll also like
5 Best Crypto & Bitcoin Wallets in Australia
Bitcoin Surges Above AUD$83,000 for New All-Time High
Crypto Investing For Beginners