2019 Christmas Gift Guide – The Corporate
Being a corporate type has never been as broad a concept as it is right now, which is good news for pretty much everyone during the holidays. After all, with more variables comes a greater pool of potential gifts. On the other hand: who wants to spend all day wading through the Internet or nearest mall in search of the perfect present?
To save you both time and effort, we've compiled a Christmas gift guide on your behalf. Aimed at modern corporate types, it features travel adapters, quality spirits, leather goods, coffee brewers, and everything else a professional might need or desire. Click, buy, and move on with your life. It's what any corporate type would want.
You'll also like:
2019 Christmas Gift Guide – The Horologist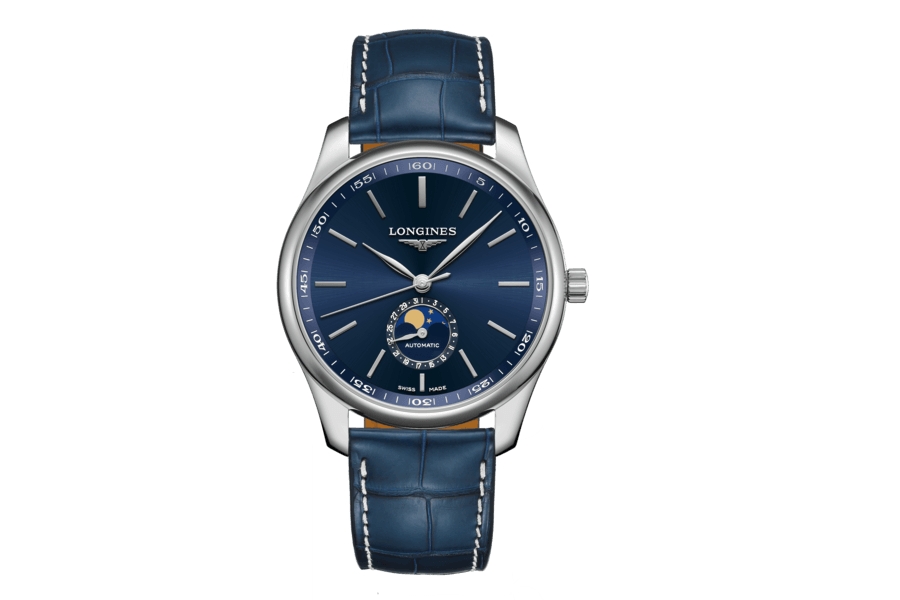 The Longines Master Collection L2.919.4.92.0
In Partnership with Longines
If you really want to put a smile on his face this holiday season, here's one surefire way to do it. Desirable at first sight, The Longines Master Collection L2.919.4.92.0 exudes pure elegance and timeless appeal. From its sunray blue dial with silvered polished hands to its 42 mm case of stainless steel to its blue alligator strap, this Swiss-made watch is guaranteed to enhance pretty much any modern ensemble. Under the skin is self-winding mechanical movement with a 64-hour power reserve. Yum. – AU$3,325
Buy it here (AUS) Buy it here (US)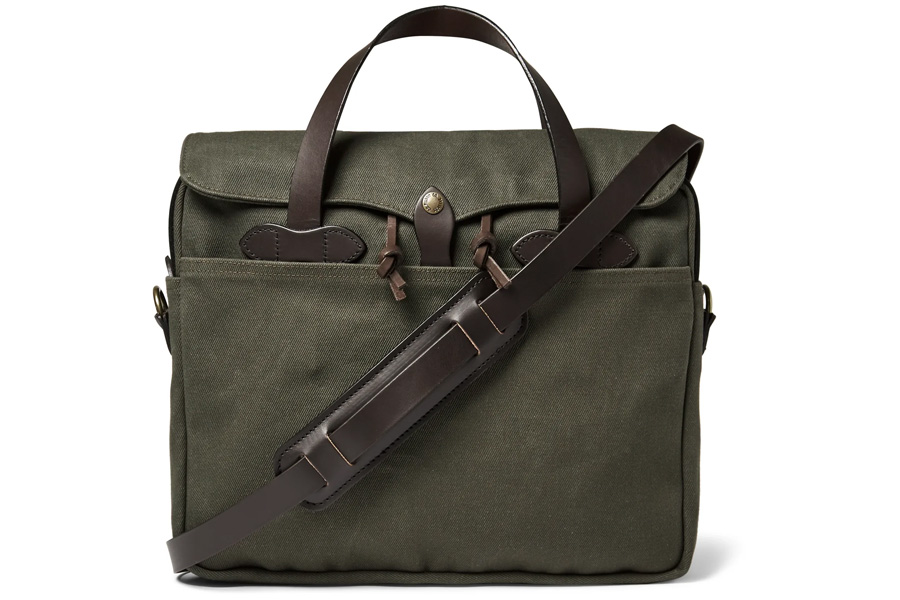 Filson Original Leather-Trimmed Twill Briefcase
In Partnership with MR PORTER
Need to buy something for that difficult person who always manages head to toe the perfect line between "smart" and "casual"? Well, look no further than MR PORTER this Christmas. This leather-trimmed beauty from Filson is designed to withstand everyday use, with tin cloth-bound seams to prevent rips and frays.
Leather straps bring the whole thing together making it a perfect accessory for daily use or weekend getaways.
Buy it here (AUS) Buy it here (US)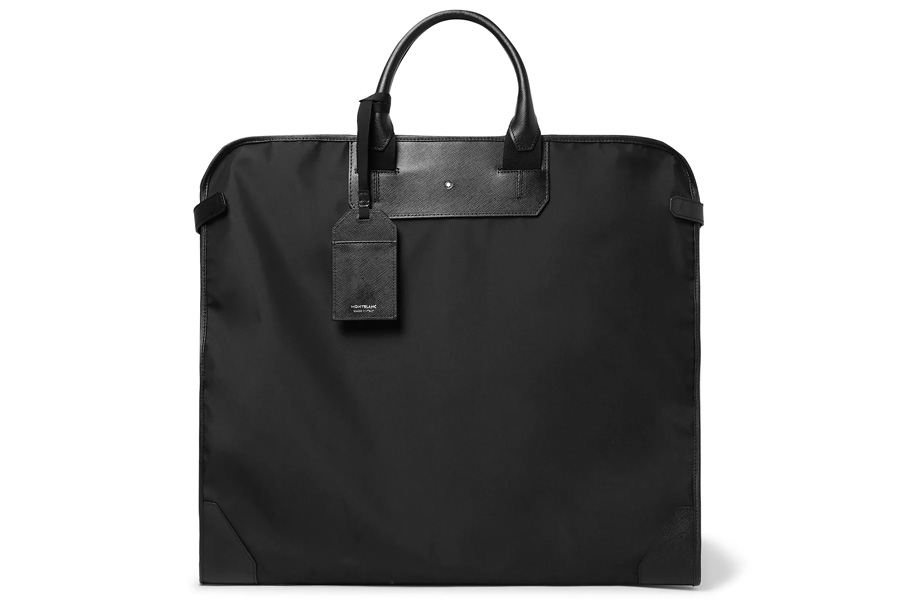 Montblanc Sartorial Cross-Grain Leather-Trimmed Shell Garment Bag
In Partnership with MR PORTER
When it comes to luxury accessories, it doesn't come much better than Montblanc, and this sartorial cross-grain leather-trimmed shell garment bag, available from MR PORTER is no exception. Plenty of us need to make sure we have a fresh set of clobber while we're on the road, and keeping your threads looking in top-form is no easy task when you're constantly between flights, cars and boardrooms.
Made from robust canvas reinforced with leather, and featuring an internal zipped pocket for cufflinks or tie clips, it also has a handy internal loop to hang it neatly inside a wardrobe.
Buy it here (AUS) Buy it here (US)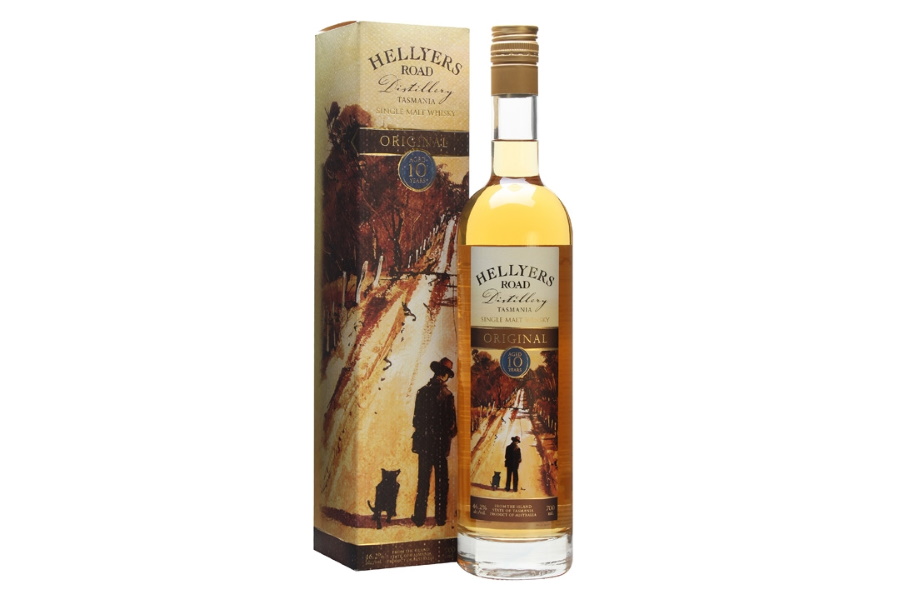 Hellyers Road 10 Year Old Single Malt Whisky
Tasmania's Hellyers Road Distillery has been churning out choice whisky from its location on the northern coastline for just over two decades. The nation's largest distiller of Australian single malt whisky, this brand definitely knows a thing or two about quality and craftsmanship. Its flagship expression is distilled from locally-grown malted barley, pure rainwater, and yeast, before resting in American White Oak barrels for a full 10 years. The resulting taste is as smooth and balanced as it is nuanced and flavourful. Give the corporate type in your life an excuse to go full Don Draper by snagging him a bottle. – AU$98
Buy it here (AUS) Buy it here (US)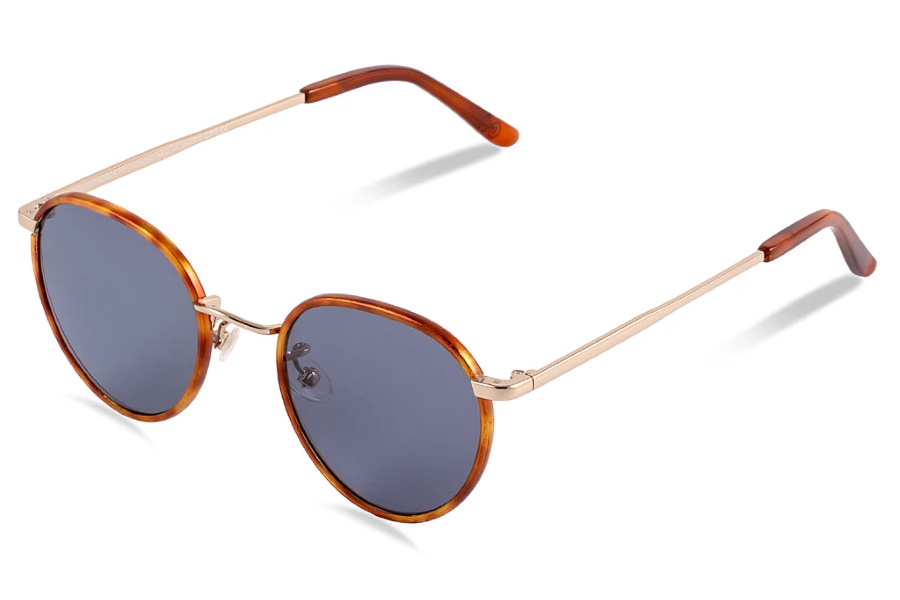 Bailey Nelson Adler Windsor Rim Sunglasses
More than stylish eyewear, the Adlers dispense with their own built-in heritage. Culling inspiration from the shades once worn by John Lennon, Steve Jobs, and even Indiana Jones, this classic model strikes a similarly iconic accord. As such, it features an identical teardrop lens shape and steel nose bridge, along with handcrafted acetate temple tips and a custom-acetate Windsor rim. Prepare to render a truly singular impression. – AU$175
Buy it here (AUS) Buy it here (US)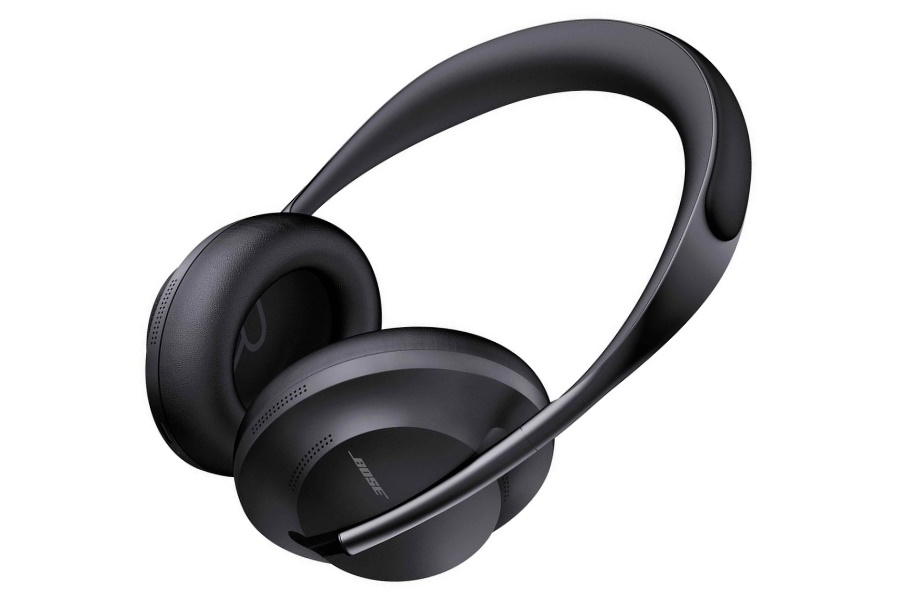 Bose Noise Cancelling Headphones 700
Quality headphones are indispensable amongst modern corporate types and with good reason. That brings us to the Bose 700, which duly delivers on its promise of superior sound and performance. Features include easy voice access to Google Assistant or Amazon Alexa, an unparalleled 4-microphone system for crystal clear calls, adaptive motion sensors, intuitive controls, a whopping 11 levels of noise cancellation, and active EQ for immersive sound. Throw in a sleek and ergonomic design, app compatibility, and up to 20 hours of wireless battery life per single charge, and you have everything one could possibly ask for in a pair of headphones. – AU$549
Buy it here (AUS) Buy it here (US)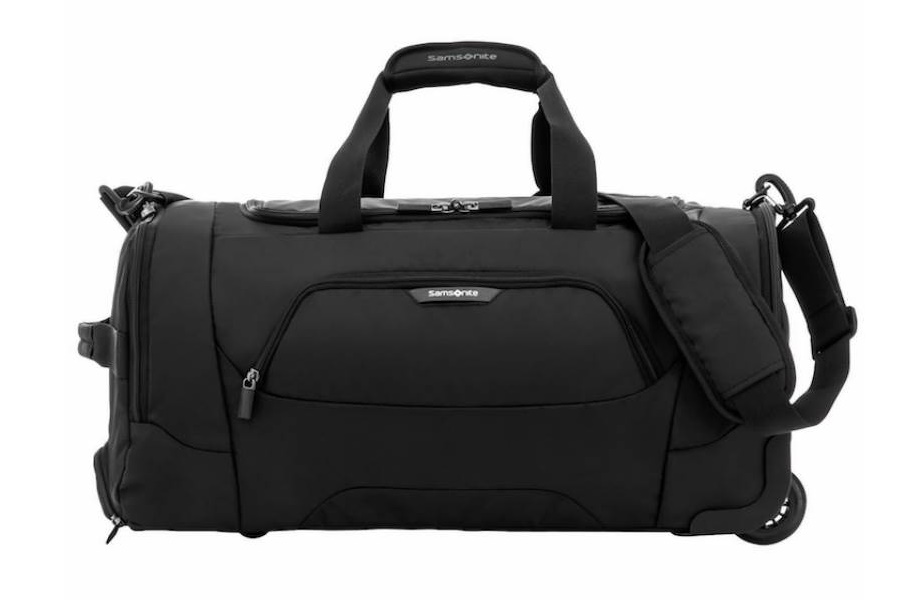 Samsonite Albi 55cm Duffle
Ready for pretty much anything, this dynamic duffle from Samsonite is as comfortable as it is functional. In addition to its own laptop compartment, the bag hosts a roomy interior and the perfect number of pockets. Designed for all sorts of use, it fits in the overhead compartment and touts a high-grade aesthetic. Grip it by the handle or sling it over your shoulder as you take it to the gym or on weekend getaways. – AU$119
Buy it here (AUS) Buy it here (US)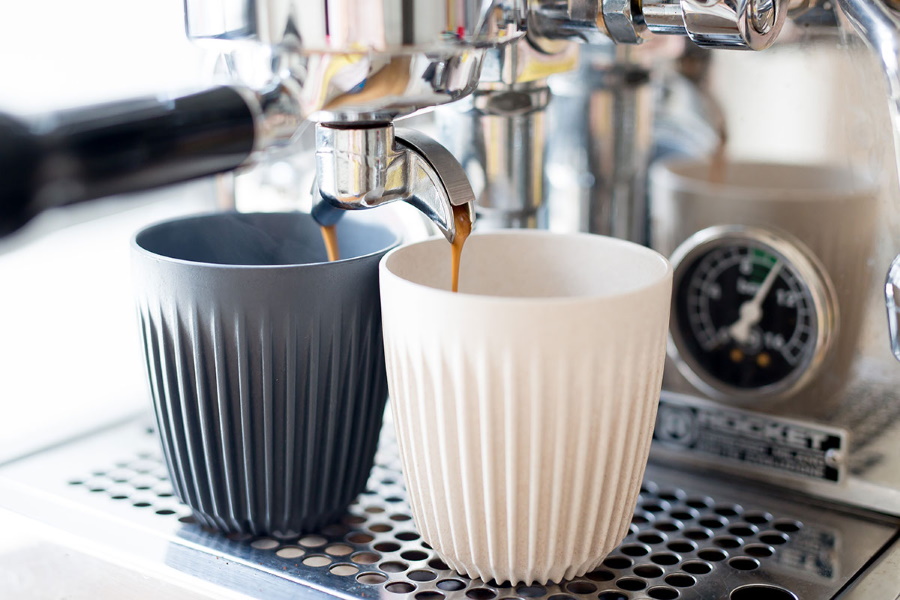 Huskee Keep Cup
If your favourite corporate type is like millions of others, he shops for sustainable goods and loves a strong cup of coffee in the morning. Combining those passions into one streamlined product is the durable HuskeeCup. It's constructed out of raw coffee husk, an organic waste material that's produced during the milling stage of coffee production. By using HuskeeCup (which comes in a set of 4), you're repurposing tonnes of waste and enjoying a hot cup of java in the process. We like to call that win/win. – AU$50
Buy it here (AUS) Buy it here (US)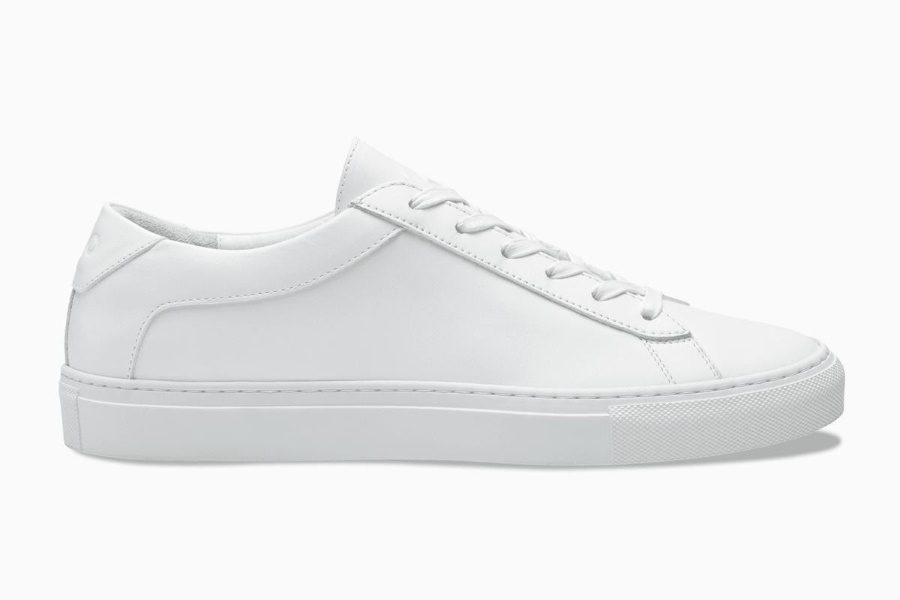 KOIO Capri Triple White
We've come a long way since the corporate world of last century and so too has our dress codes. Should your favourite hustler work in a forward-thinking office environment, he'll absolutely love these minimalist Capris from KOIO. Made from full-grain calf leather and presented in a triple white silhouette, they make for the perfect addition to pretty much any smart or business casual ensemble.
Buy it here (AUS) Buy it here (US)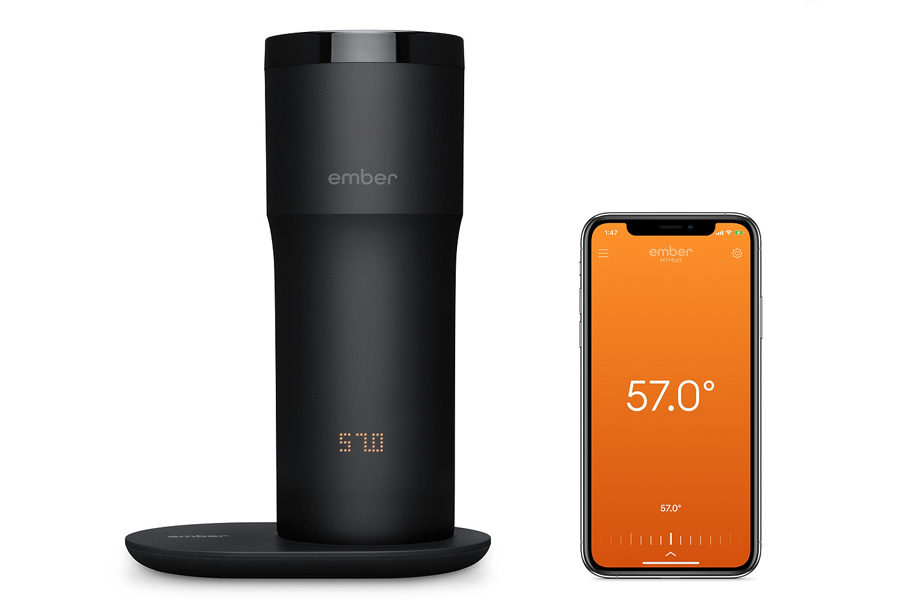 Ember Travel Mug 2.0
Leave it to Apple to master the art of the smart travel mug. That mug goes by the name of Ember 2.0 and it takes beverage control to some truly functional extremes. Sync it with an adjoining app and you can set the exact temperature for hot beverages, monitor caffeine intake, and save presets for your favourite drinks. Take the app away and you can still control the settings by simply tapping the mug's built-in touch display. Able to maintain your chosen temperature for approximately three hours at a time, this revolutionary product will downright spoil you when it comes to drinking your morning coffee or tea. – AU$300
Buy it here (AUS) Buy it here (US)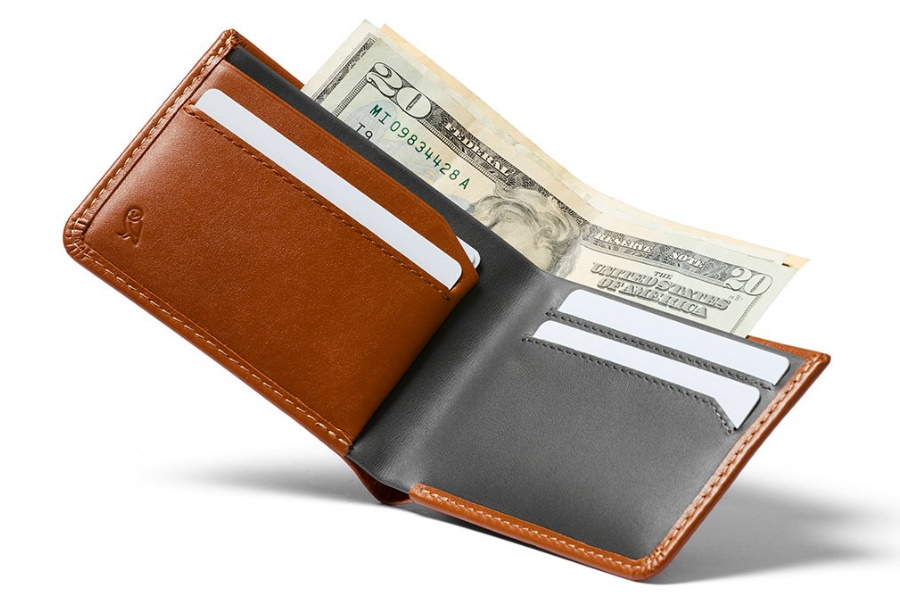 Bellroy Slim Sleeve Leather Wallet
Australia's own Bellroy makes some of the best leather goods in the world and this super-slim wallet is certainly no exception. Crafted from environmentally certified leather, it features three quick-access slots for your everyday cards along with some discreet storage space. Use it to hold flat currency (USD, AUD, etc), essential cards, and maybe a handful of your finest business cards. Unfettered, optimised, and elegant, it wastes not a single slot or stitch. In other words: it's a Bellroy. – AU$95
Buy it here (AUS) Buy it here (US)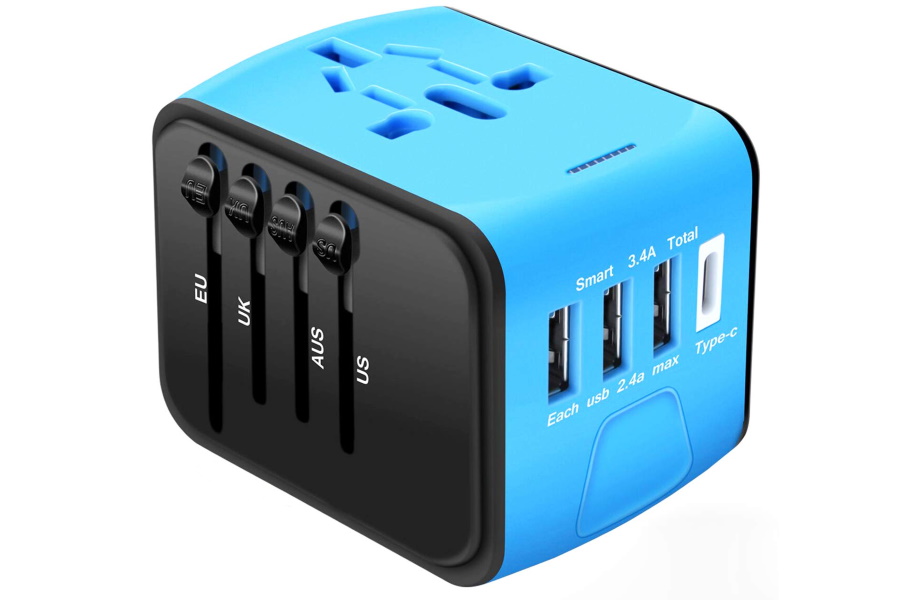 Universal Travel Adapter with USB
True to its name, this Universal Travel Adapter intelligently squeezes four of the most common adapter plug configurations into one compact unit. Compatible with both iPhone and iPod (but not iPad) devices, it works on various outlets across six major continents (i.e. basically everywhere but Antarctica). Plug the adapter into a foreign outlet and then plug in four devices at a time, no matter where in the world you might be. Don't leave home without this thing, which is a perfect stocking stuffer for corporate and non-corporate types alike. – AU$25.99
Buy it here (AUS) Buy it here (US)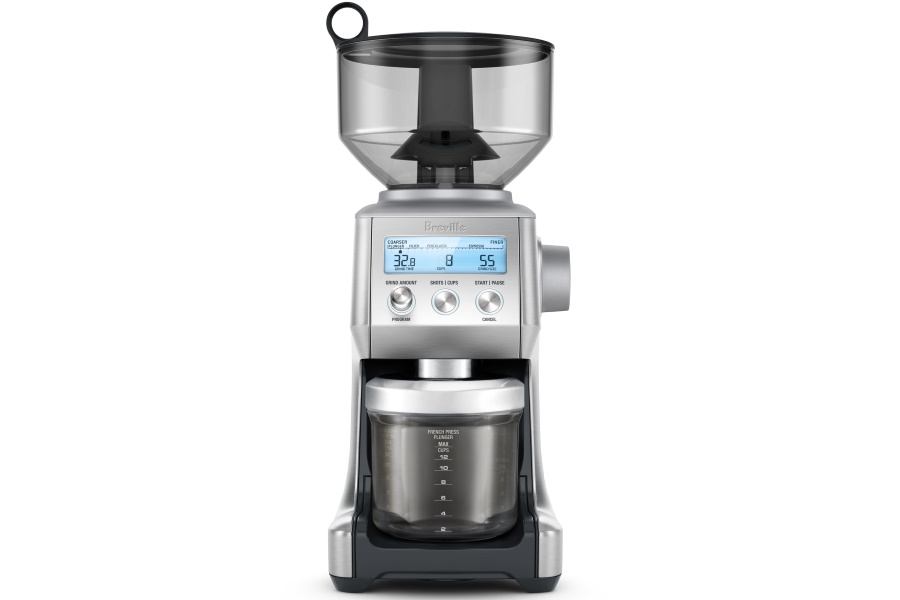 Breville The Smart Grinder Pro
Nothing starts the day like a quality cup of coffee, but as you might be aware: not all cups of coffee are created equal. Enter The Smart Grinder Pro, which delivers precise control over things like grind size and bean count. Equipped with Dosing IQ technology and an LCD display, it allows you to seamlessly alternate between various brewing methods and serving styles. The result is a perfect cup of coffee or shot of Espresso every single time, with no room for error. – AU$269
Buy it here (AUS) Buy it here (US)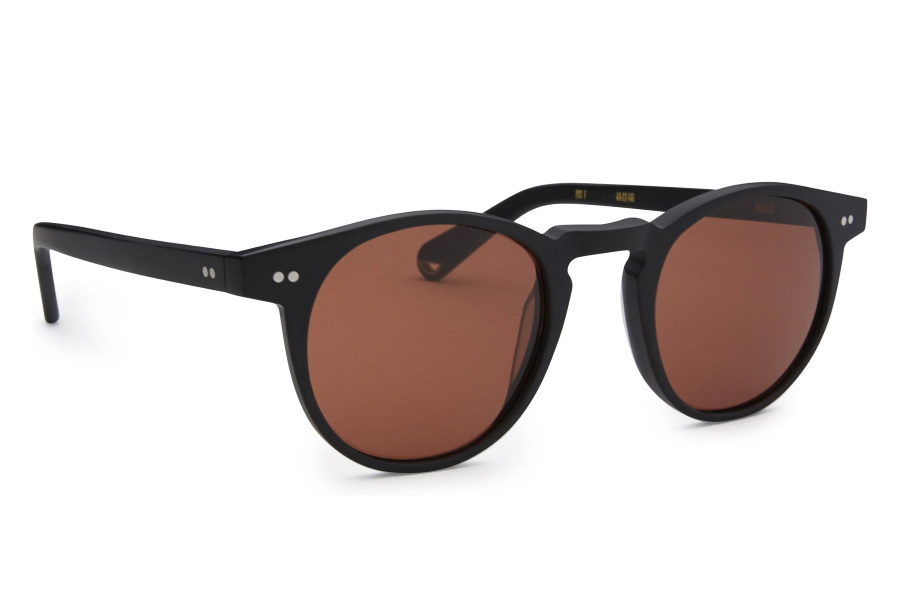 Pacifico Optical Buckler Matte Black with Copper Lens
If iconic Aussie shades went by any other name, that name would be Buckler. Coming to us from Bondi Beach's own Pacifico Optical, these undeniably classic sunnies deliver an instantly recognisable unisex round frame shape. That frame is hand-polished, hand-assembled, and finished with a matte acetate. Also featured is a signature keyhole nose bridge, 5 joint rivet hinges, Carl Zeiss lenses with multilayer anti-reflective coating, and signature horizon links at the tips of the temple arms. Representing the ideal fusion of style, colour, and performance, the Buckler is quite simply a masterpiece. – AU$159
Buy it here (AUS) Buy it here (US)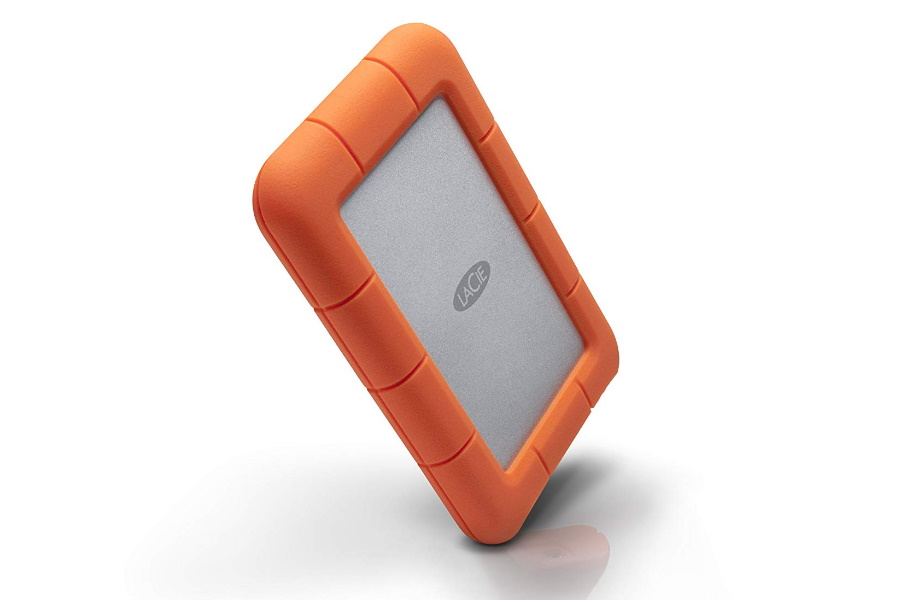 Lacie Rugged 2TB Hard Drive
If the corporate type in your life doesn't need at least 2TB of extra storage space, then he's not working hard enough. Give him some proper back-up with this external hard drive from LaCie. Housed inside a rugged shell, it's shock, dust, and water-resistant, and able to survive drops of up to 4 feet. Thanks to USB 3.0, this all-terrain drive also delivers lightning-fast transfer speeds. A little reformatting is required before you use it with a Mac, but don't let that get in the way. – AU$163
Buy it here (AUS) Buy it here (US)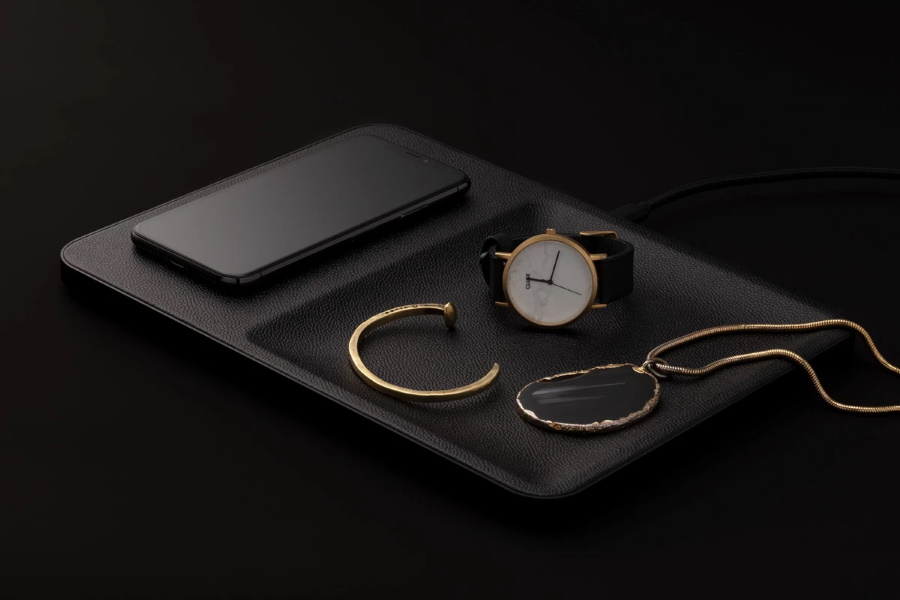 Courant Catch:3
Standing head-and-shoulders above your average catch-all is this luxurious offering from Courant. Crafted from premium pebble-grain leather, high-grade aluminium alloy, and nylon cable, it organises your essentials and provides 3-coil wireless charging in the process. Qi-certified and equipped with USB-C input, it also features an additional USB-A output along with spacious compartments and a non-slip surface. Plus, it looks quite sophisticated, if we do say so ourselves. You're looking at yet another perfect corporate gift. 
Buy it here (AUS) Buy it here (US)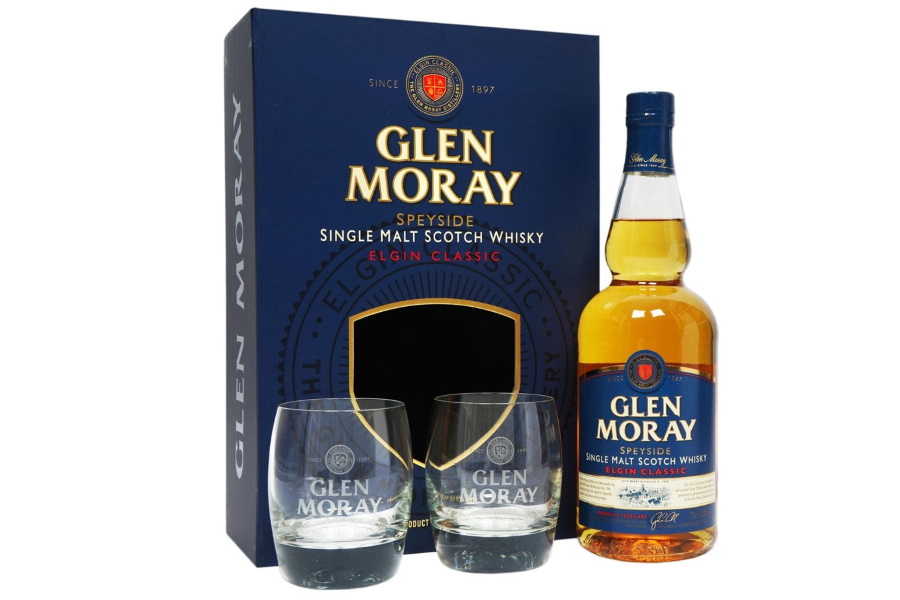 Glen Moray Classic Scotch Whisky Glasses Gift Pack
No self-respecting corporate type will deny the sheer awesomeness of this surprisingly affordable gift pack. Holding centre stage is a bottle of Classic Single Malt from Speyside distillery Glen Moray. Aged for 7 years inside ex-bourbon casks, the whisky imparts with light gold colour and a smooth, balanced taste. Making a great thing even greater is the inclusion of two branded glasses, which will have one sipping in style. 
Buy it here (AUS) Buy it here (US)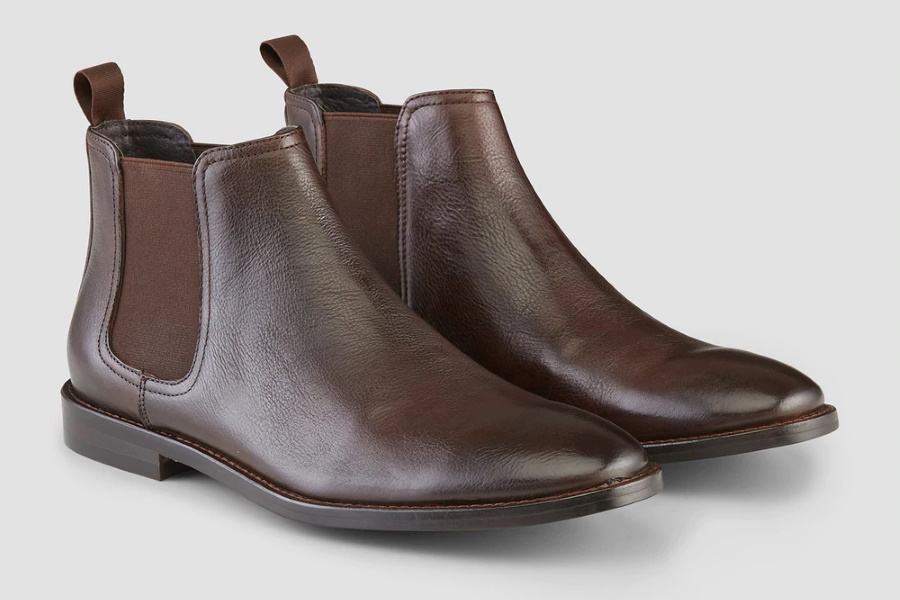 AQUILA Quintana Brown Chelsea Boots
These boots weren't just made for walking, they were made to last forever and look handsome in the process…and that's just what they'll do. Combining soft leather and suede uppers with pig lining and a rubber sole, the eye-catching Quintana makes for a subtly stylish statement. Also featured are elasticated side gussets and heel tabs for easy slip-on and slip-off access. Presented in a trusty shade of brown, these Chelsea boots simply ooze with quality and allure. – AU$239
Buy it here (AUS) Buy it here (US)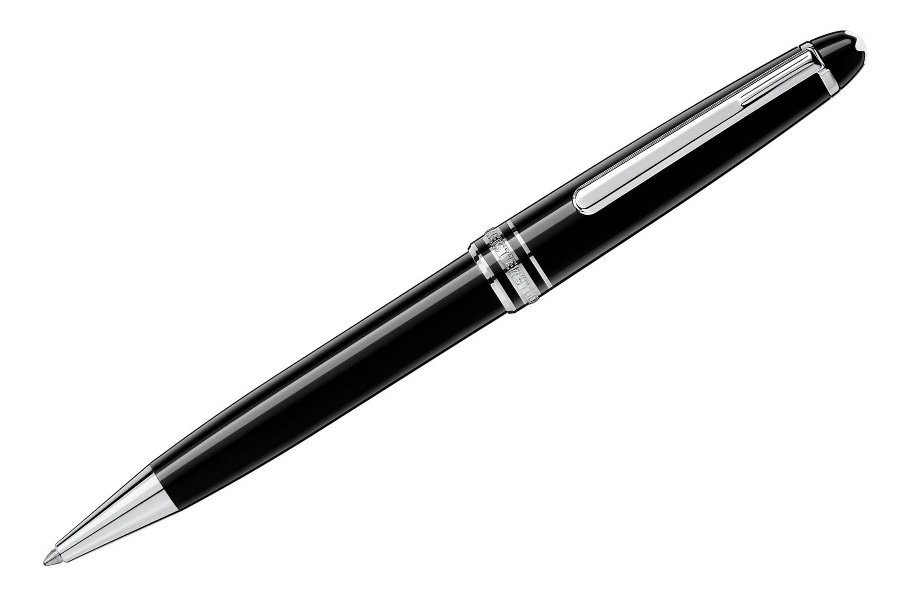 Montblanc Meisterstück Classique Resin & Platinum-Plated Pen
For the man who has everything, we present this truly mighty pen from Montblanc. The barrel and cap are made of black precious resin inlaid with the brand's star emblem, with a platinum-plated clip and rings. Get one for your competitor just to show off how much you earn in a year. 
Buy it here (AUS) Buy it here (US)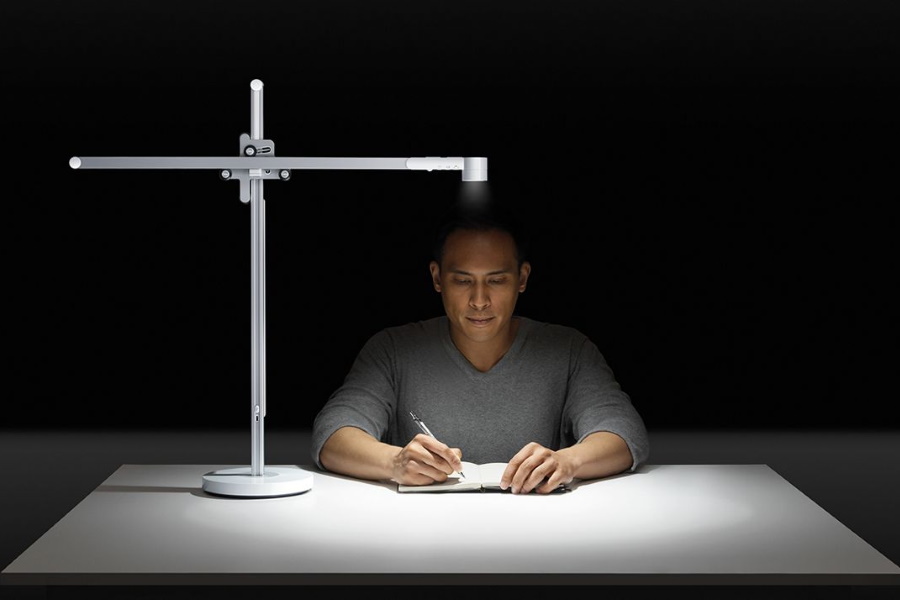 Dyson Lightcycle
Designed to reduce eye strain, Dyson's Lightcycle simulates the properties of natural daylight. Being that we spend so much time indoors, this unique product can improve both the mind and body. Personalise it according to things like age, tasks, moods, and personal preferences, and use it for an assortment of purposes. Thanks to a detachable arm and 3-axis glide motion, the product is effortless to flip or adjust. It's also compatible with an adjoining app and charged via USB-C. For something incredibly useful and just a little outside-the-box, look no further. 
Buy it here (AUS) Buy it here (US)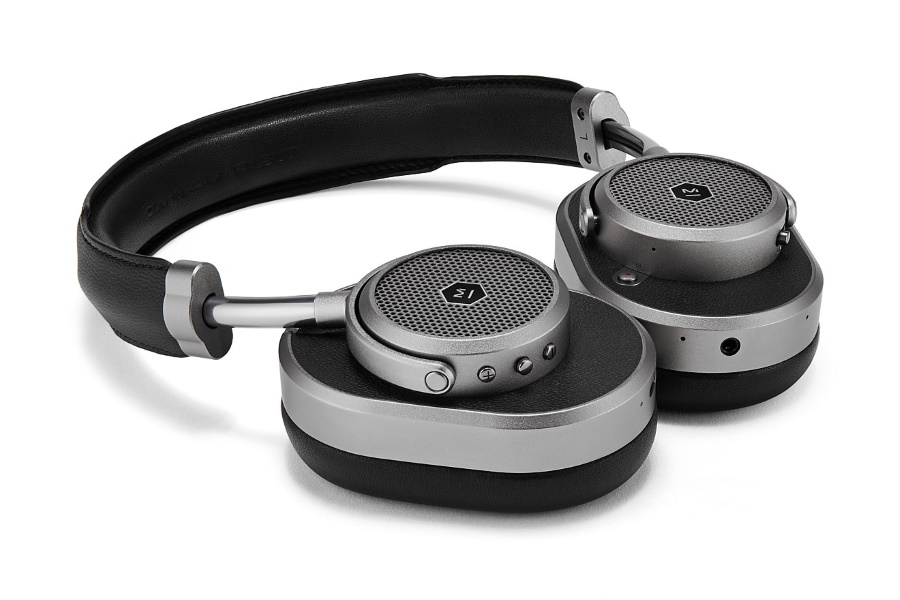 Master & Dynamic MW65 Active Noise-Cancelling Headphones
Sitting on the top shelf of wireless audio gear is the MW65 from Master & Dynamic. Made from fine leather and lightweight aluminium, it delivers superb acoustics, prime noise cancellation, all-day battery life, Google Assistant, and a Bluetooth range of over 65 feet. Plush, premium and quick to recharge, these headphones are dangerously addictive. And we say "dangerously" because you might never want to take them off, not even during business meetings. Patrick Bateman definitely would've owned a pair.

Buy it here (AUS) Buy it here (US)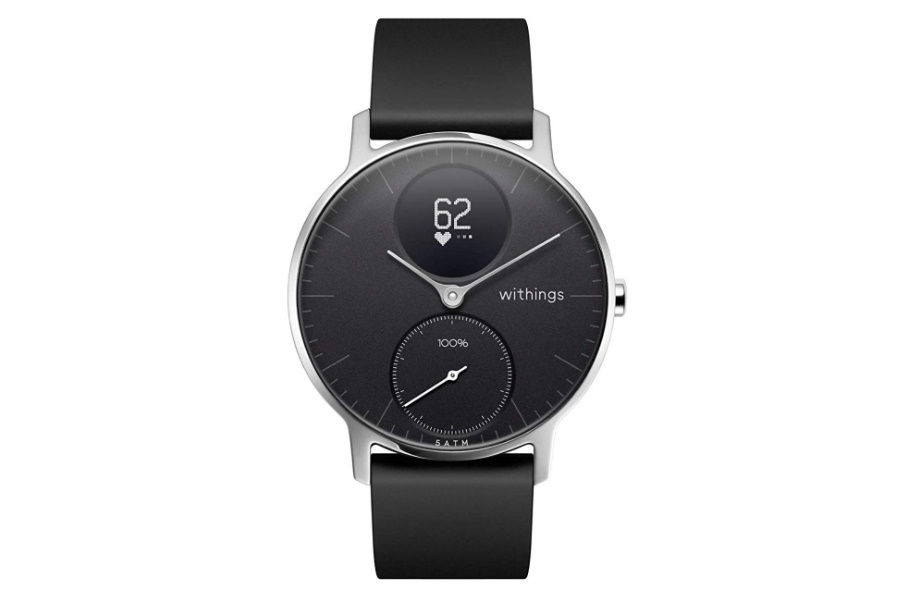 Withings Steel HR
Striking a deft balance between style and intelligence, the Withings Steel HR smartwatch bears closer resemblance to a classical timepiece. Nevertheless, you can use it to track steps, monitor heart rate, record sleeping patterns, count calories, receive notifications, set alarms, and so much more. Sync it with the Health Mate app to gain further insight into your daily fitness trends or unlock rewards. The watch is also GPS-connected and good for up to 25 days on a single battery charge (and even more on power reserve mode). Pair all that with an affordable price tag and this one's a no-brainer. 
Buy it here (AUS) Buy it here (US)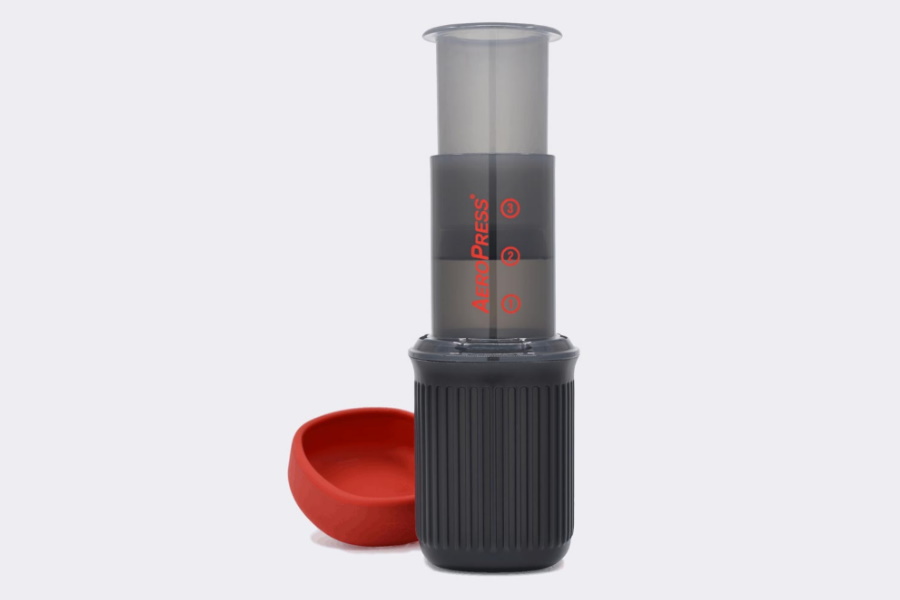 Aeropress Go Travel Coffee Brewer
Why drink crappy hotel or office coffee when you can brew your own on the go? Here to make it happen is the AeroPress Go Travel Coffee Maker. Targeting proactive coffee lovers, it can make American coffee, Espresso, or delicious cold brew anytime, anywhere. Whether you're travelling, camping, boating, or doing pretty much anything outside your home, this high-quality product has you covered. 
Buy it here (AUS) Buy it here (US)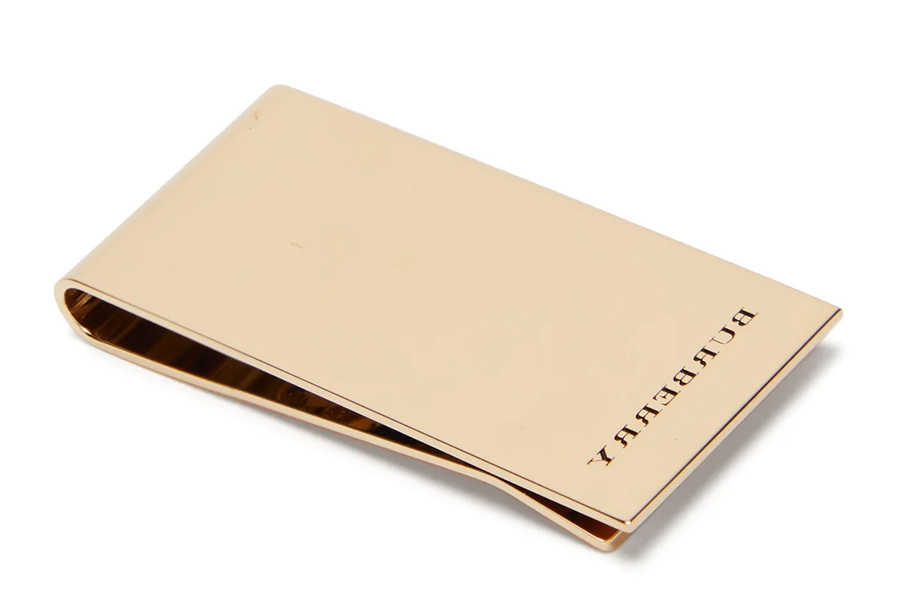 Burberry Logo Engraved Money Clip
Add a touch of class with Burberry's gold-tone brass money clip. A gift that exudes power and respect. It also comes standard in a beautifully packaged box making your gifting efforts that much less effortless.
Buy it here (AUS) Buy it here (US)
More Gift Guides:
Christmas Gift Ideas for Him on All Budgets with Marks & Spencer
2019 Christmas Gift Guide – The Wine Lover
2019 Christmas Gift Guide – Under $250
View All Our 2019 Christmas Gift Guides