5 Reasons Everyone Should Own a Pocket Knife
In Partnership with Deejo
With origins going back centuries, the pocket knife remains one of man's most trusted and trustworthy tools. Thanks to companies like Deejo, meanwhile, this everyday essential is better than ever before. Cranking up the customisation dial, the brand allows you to choose between different weights, finishes, materials, and blade illustrations (also known as "tattoos"). Seal the deal with a personal engravement.
By infusing an extra tier of style and distinction, Deejo enables a new mode of personal expression. That these knives consist of high-grade materials like black titanium and coralwood doesn't hurt, either. Instinctually, you should know better than to leave home without one. Should you need a little more convincing, here are five reasons to carry a pocket knife with you everywhere you go.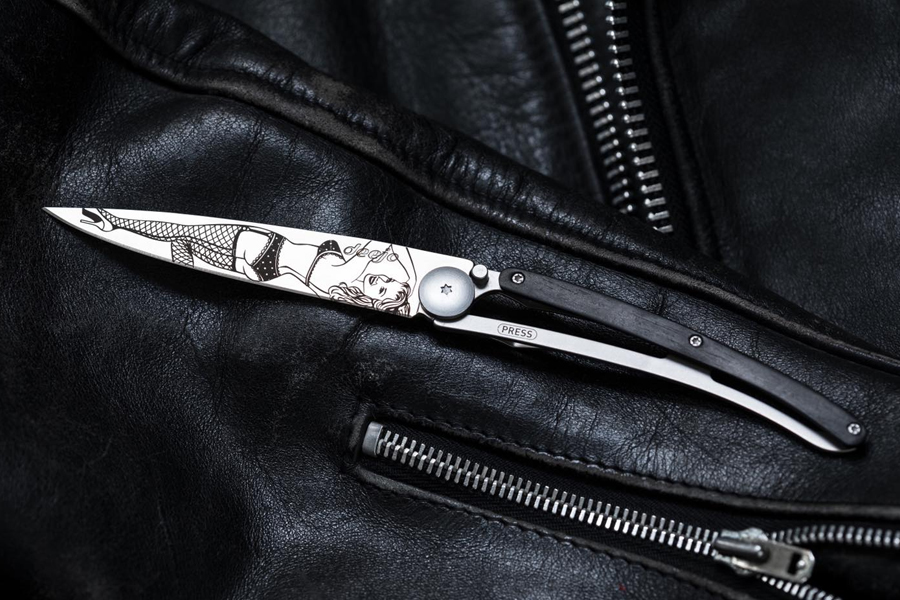 1. Be Part of a Community
By taking different forms and styles, pocket knives represent a thriving and diverse industry. The adjoining community of enthusiasts is no less thriving or diverse. Pick up a quality pocket knife and keep it with you at all times to gain access to this community and its members. Soon enough, you'll be comparing designs and maybe even swapping one product for another. In the process, you'll be learning new things about EDC and making new friends. The allure is palpable and the possibilities endless.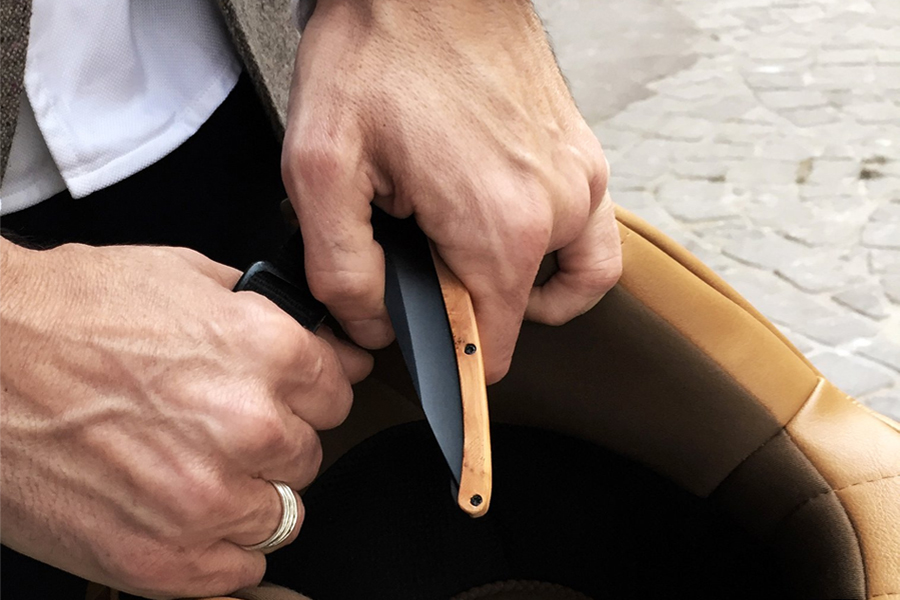 2. Elevate Your Personal Style
It goes without saying that not all pocket knives are created equal. Some are basic and rudimentary while others are bursting with signature appeal. Should you want a model that delivers a discernible element of personal expression, look no further than Deejo.
By offering an assortment of customisable finishes, materials, and tattoos, Deejo encourages new modes of individuality. Every time you show off your pocket knife, you're drawing eyeballs and rendering a unique impression. You can also use it to decorate a suit pocket, thereby making it part of your overall ensemble.
Shopping with Deejo is as easy as you would hope. Simply hit up the website and choose between various customisation options, including a number of iconic or theme-oriented tattoos. Opt for a personal engraving to drive home the signature aesthetic.
As a direct result, the pocket knife transcends its high-grade materials and built-in functions to become both a work of art and a mode of expression. Far more than a tool, it tells a visual story about itself and its owner with every spare detail. Who knew something so compact could say so much? You do, now.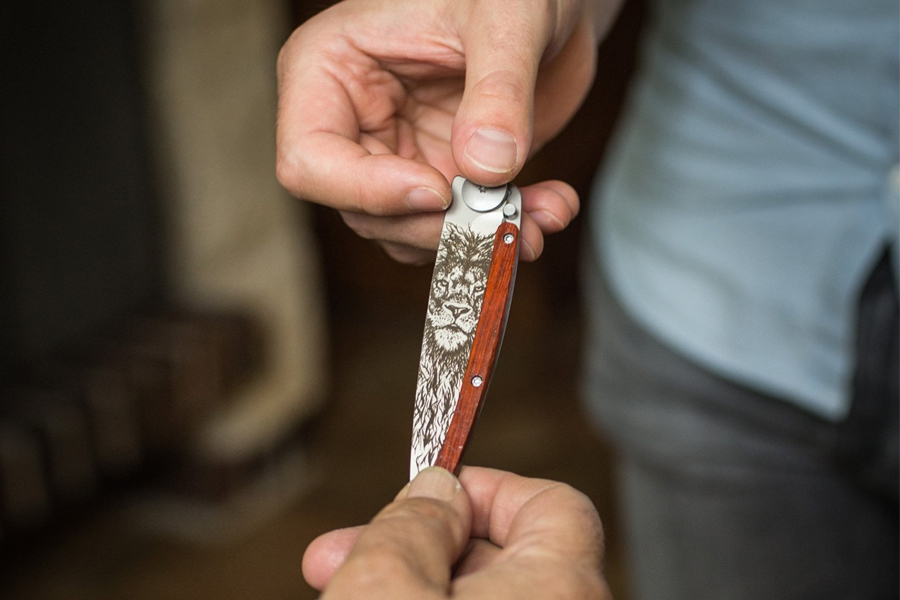 3. Possession With Symbolic Value
Picture a pocket knife that you customised on your own, meaning you chose everything from the core materials to the weight to the blade illustration. You even personalised it with a signature engraving. As either a gift or a family heirloom, that knife will deliver an authentic and lasting sense of symbolic value. It will likewise retain these sentimental qualities over time, being handed down from one generation to the next.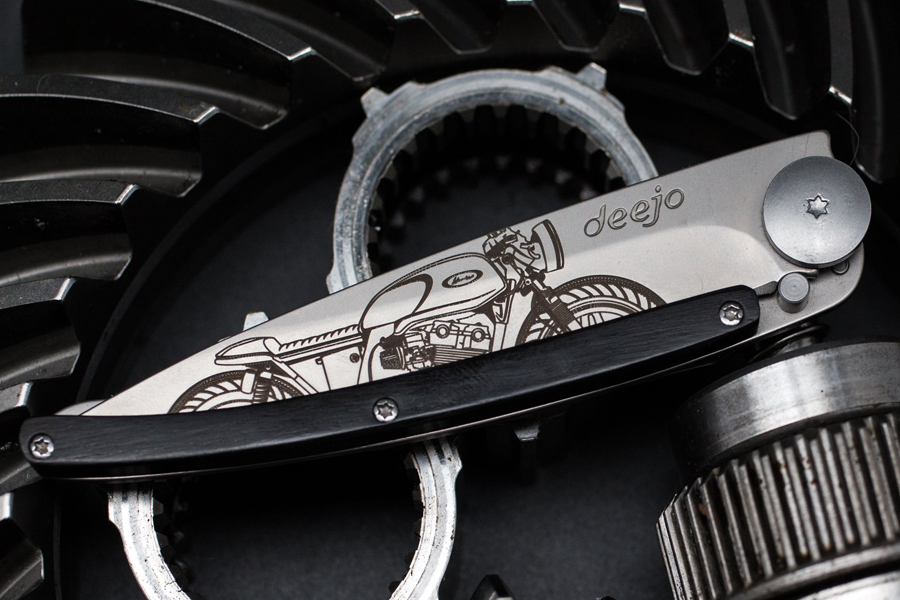 4. Your EDC is Naked Without One
You're a modern man with a modern swath of everyday accessories, including a wallet, phone, and key-ring. To give your EDC a much-needed boost on multiple fronts, round it out with a premium pocket knife. Make that knife a Deejo and you'll be rolling with all the more purpose, style, and efficiency. Your get-up isn't complete without one.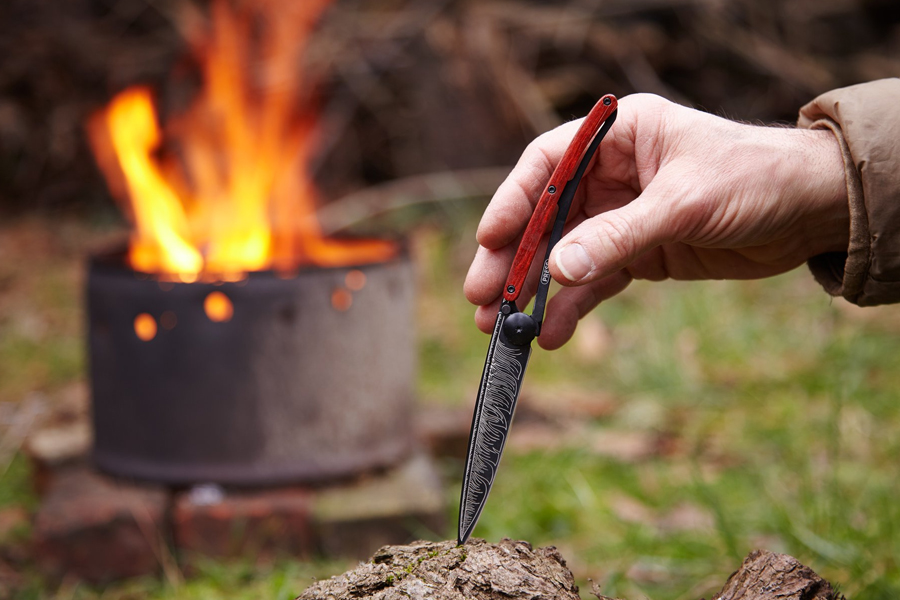 5. Make Use of Multi-Tool Functionality
Despite its straightforward design, the average (or above-average) pocket knife can perform an impressive host of tool-like functions. For instance, you can use it as a whittler, sculpting tool, wire stripper, tag clipper, twine breaker, fish gutter, fruit peeler, box cutter, and kindler. It can also be used as a makeshift screwdriver, though we don't necessarily recommend it.