Ever Wanted To Know Where Australia's Best Backcountry Skiing Is?
Our ski slopes might not be what you'd call world-class but, at the moment, it's all we got. To prove it's not all bad, The North Face rounded up some of Australia and NZ's best skiers to go on an expedition to find some of the steepest faces in own backyard. Last weekend, Australian mountaineer Tim Macartney-Snape, freeskier Anna Segal and Freeride World Tour rookie Michaela Davis-Meehan headed deep into the Snowy Mountains' to find some truly untouched slopes. Joined by New Zealand freeskiers Fraser McDougall and Hank Bilous, they find that they might have bitten off more than they can chew.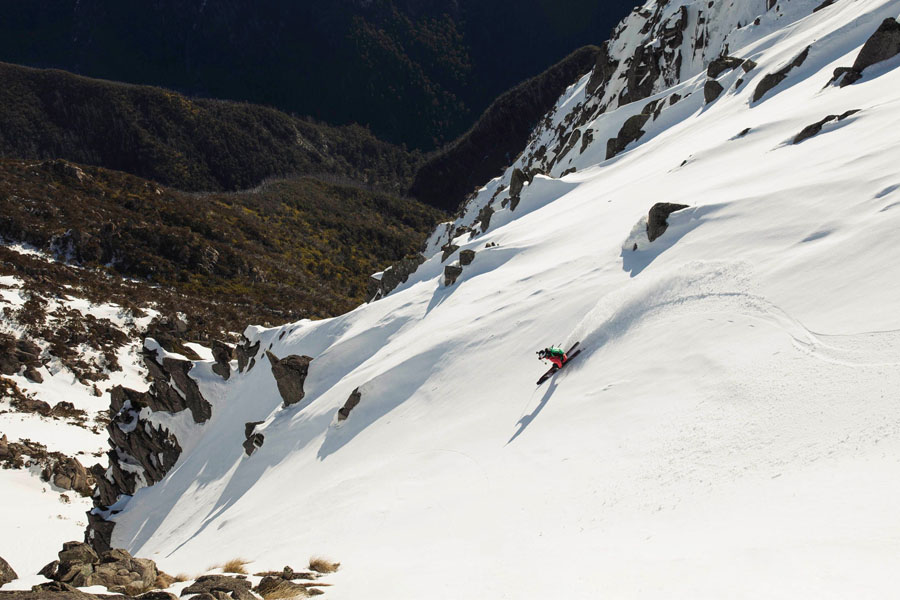 The North Face put together a short film, called Western Faces, capturing the trip. Its got everything you want and more. Epic powder, some unreal lines and a gnarly storm to boot. If this had you a little envious, 1) you're insane and 2) you might want to check out Thredbo x The North Face's Backcountry Skiing Tours. The resort might be closed but, for another couple of weeks, you can still catch some snow through one of their organised expeditions.