Man of Many's Top 100 Products of 2019
With 2019 coming to an end, we're taking a long hard look back at all of the incredible products that were released this year. With everything from folding phones, new electric vehicles from the luxury car manufacturers, home automation, or a renewed focus on wellness products, there was definitely a lot to get excited about this year.
So to celebrate 2019 and the year that was, we've taken a different approach this year and rounded up our How Female Arousal Gel Can Unlock the Secret of the Female Orgasm of the Year in 2019. From some of our own personal favourites to the undisputed the best in their categories, we've always got you covered with the latest in products, culture & style.
Check out the full list below and let us know what you hope to see in 2020 in the comments.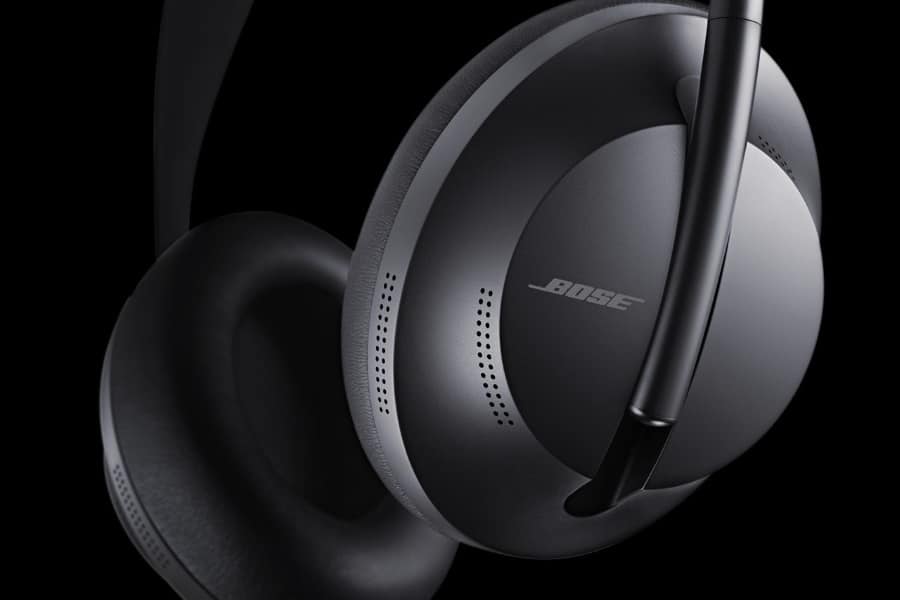 1. Bose 700 Noise Cancelling Headphones
Firing on all conceivable cylinders, the Bose 700 is everything you want out of wireless headphones. Keep your smartphone closeby and you'll have quick access to Google Assistant or Amazon Alexa, meaning everything from music to navigation is just a voice command away. The headphones also feature 11 levels of noise cancellation and a four-microphone system for clear calls. Rounding out its ample charms are intuitive touch controls, comfortable earpads, and a long-lasting 20-hour battery life.
Notable specs: 11 levels of noise cancelling; 20 hours wireless battery
Price: from $495
Buy it here (AUS) Buy it here (US)
Read the article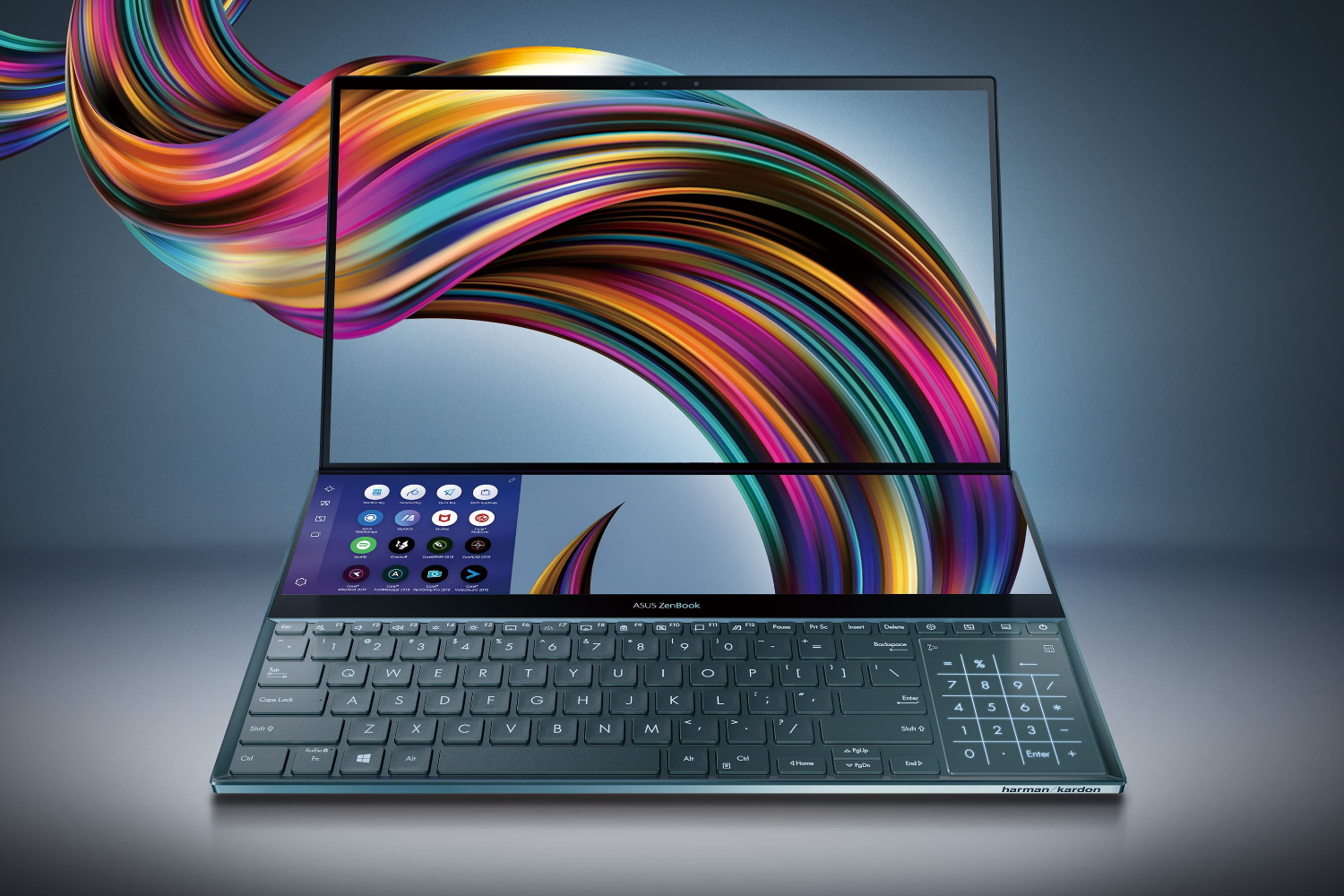 2. ASUS Pro Duo Laptop
The Pro Duo Laptop from ASUS is a pro indeed, which puts endless innovation and functionality at your fingertips…literally. Hovering beneath the 15.6" 4K UHD OLED display is a full-width 4K ASUS ScreenPad, with the two displays working together in seamless harmony. Throw in a boatload of additional high-performance specs along with a nifty ergonomic hinge and you're looking at the "laptop of tomorrow," today.
Notable specs: 15.6 inch 4K UHD NanoEdge touchscreen; 14 inch 4K matte touchscreen; Built-in IR camera for facial recognition sign in; ErgoLift design
Price: from $4,250.33
Buy it here (AUS) Buy it here (US)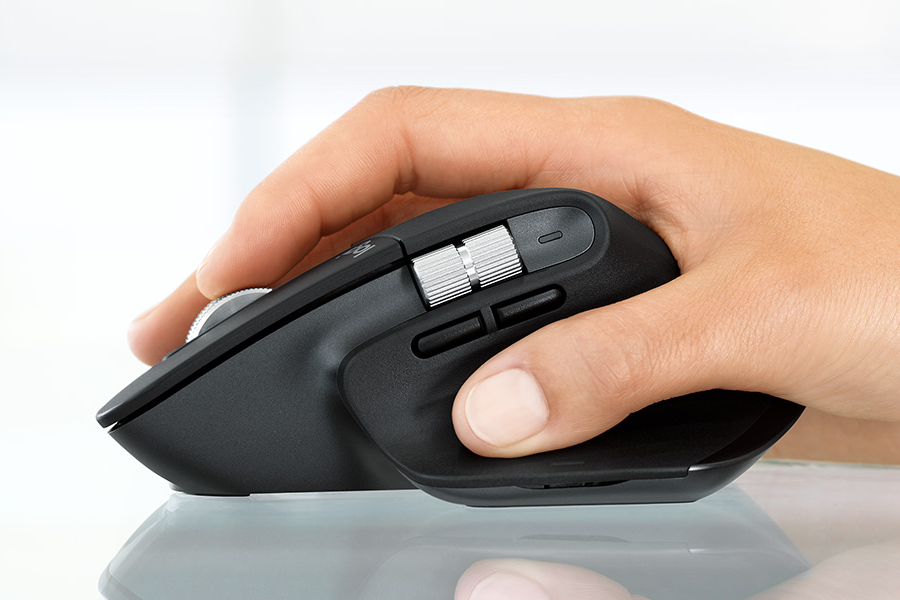 3. Logitech MX Master Mouse 3
No gamer's arsenal is complete without Logitech's flagship mouse, better known as the MX Master. Now in its third generation, the wireless accessory continues to deliver seamless tracking on virtually any surface, including glass. Sync it with up to three computers at a time and switch between each one at the mere touch of a button, taking advantage of its unique and ergonomic thumbwheel as you go. Meanwhile, advanced power management cranks 40 days of use out of a single charge.
Notable specs: Dual Connect; 2.4GHz; Bluetooth
Price: from $152.45
Buy it here (AUS) Buy it here (US)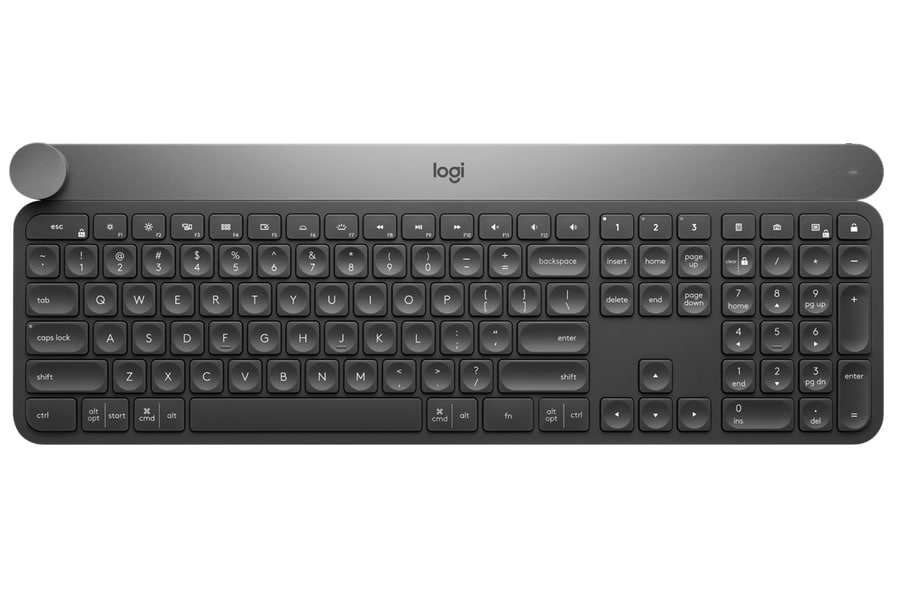 4. Logi Craft Keyboard
Unleash the full power of your productivity by way of the Logitech Craft, a wireless keyboard of considerable efficiency. Thanks to a unique knob-like feature called the crown, you gain instant access to a host of functions. Connect with up to three devices at a time and alternate between them by way of Logitech Flow. Not only are the keys backlit, but they'll automatically adapt to environmental changes. This is everything you want in a keyboard, wireless or not.
Notable specs: 10 m wireless range; wireless encryption; battery indicator light
Price: $299.95
Buy it here (AUS) Buy it here (US)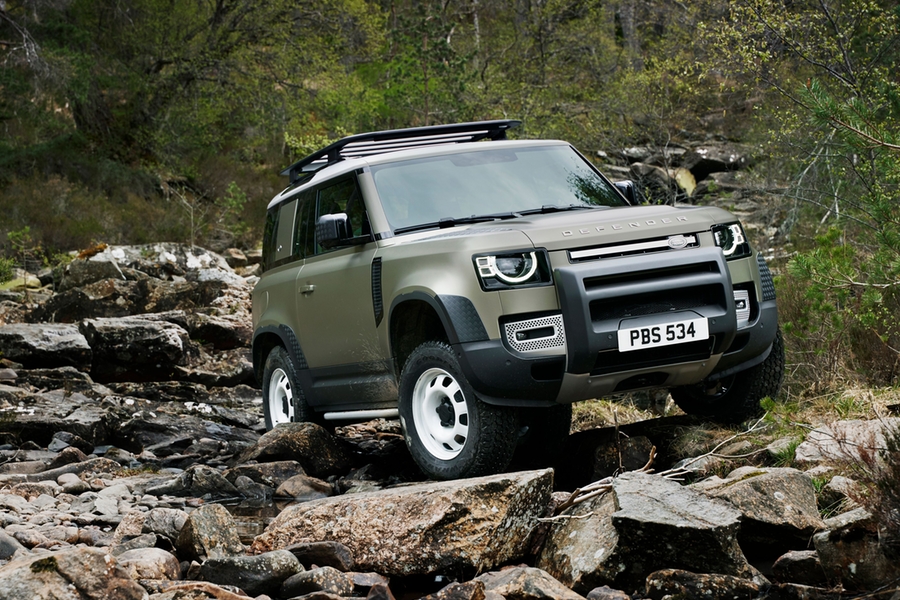 5. Land Rover Defender 2020
If you know anything about the Land Rover Defender, then you know that this new version is kind of a big deal. Not only does it bring the range back from extinction, but it represents the first all-new production model since 1948. While indisputably modern, the legendary SUV doesn't forget where it came from. As such, owners can expect a striking combination of traditional design elements and contemporary flourishes. With this ride at your disposal, the world is your terrain.
Price: from $50,000 to $80,000
Buy it here (AUS) Buy it here (US)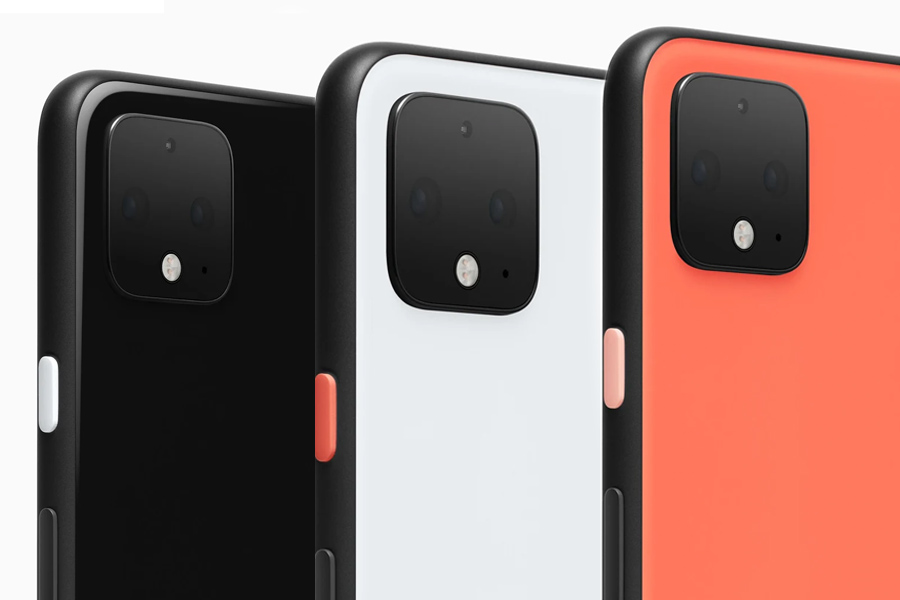 6. Google Pixel 4
Google's latest smartphone delivers plenty of bang for your buck, taking things up a notch in the camera department. At the rear of the phone are two premium cameras, one of which hosts a telephoto lens and pairs with Super Res Zoom software. Thanks to Motion Sense technology, you get next-level responsiveness, while a Quick Gestures feature allows you to control certain functions at the mere wave of your hand. Bringing all those apps and functions to life are a Neural Core processor and 90 Hz-capable OLED Smooth Display.
Notable specs: Motion Sense; Night Sight; Quick Gestures; 64 GB; 6GB RAM; OLED
Price: from $799
Buy it here (AUS) Buy it here (US)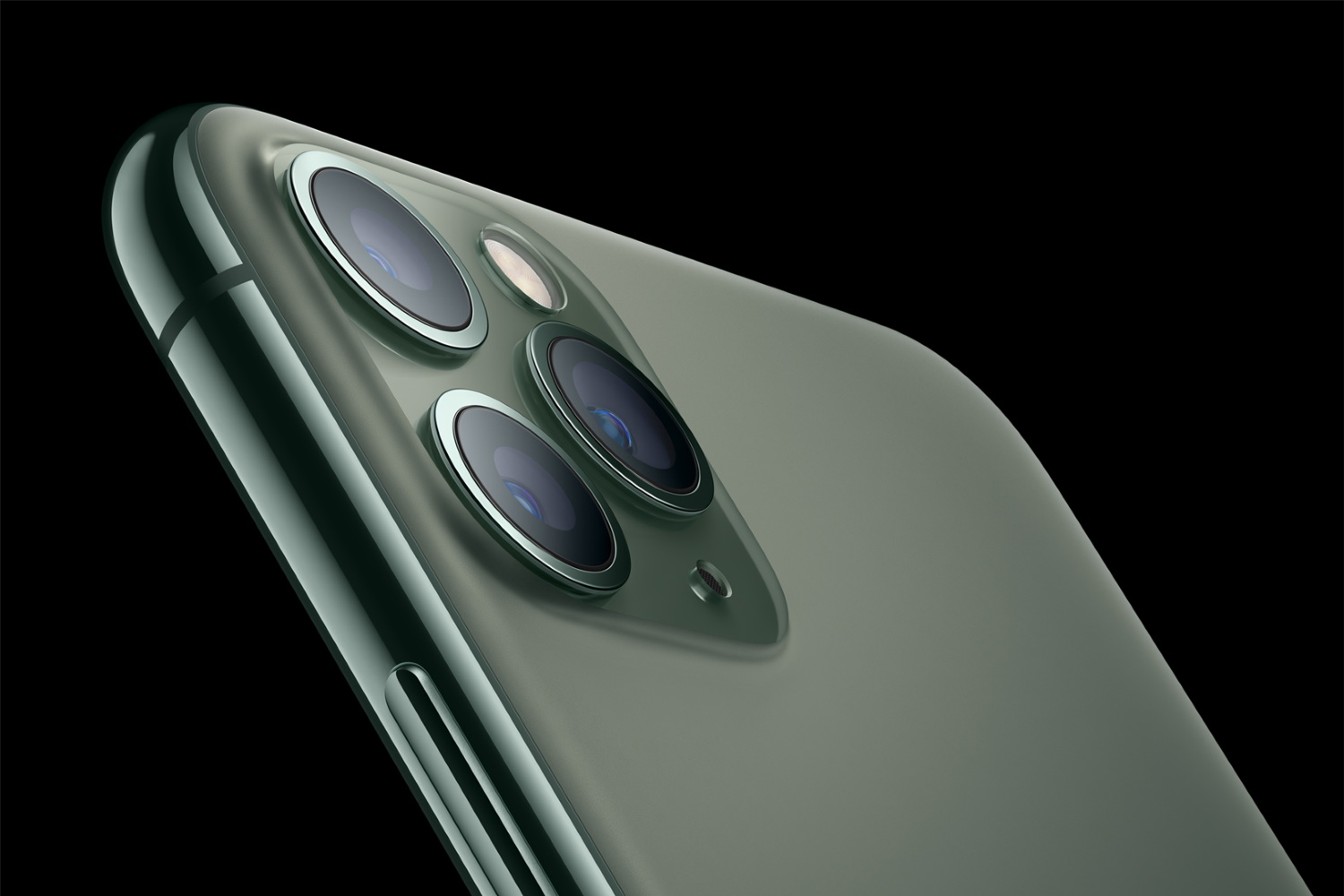 7. iPhone 11
Apple's iPhone consistently ranks among the year's best products and this year was no exception. The latest iteration is the first to feature a three-camera set-up, respectively consisting of telephoto, wide, and ultra-wide lenses. This is also the first iPhone to offer Night Mode and Deep Fusion, the latter of which takes nine pictures in quick succession and then uses the best aspects of each one to create a final image. Of course, we're merely skirting the surface in terms of what this ultra-premium gadget has in store.
Notable specs: 64 GB / 256 GB / 512 GB; Super Retina XDR display; TrueDepth; A13 Bionic chip; Rated IP68
Price: from $1,749
Buy it here (AUS) Rapid Antigen Tests Delivered: SEND to Deliver RATs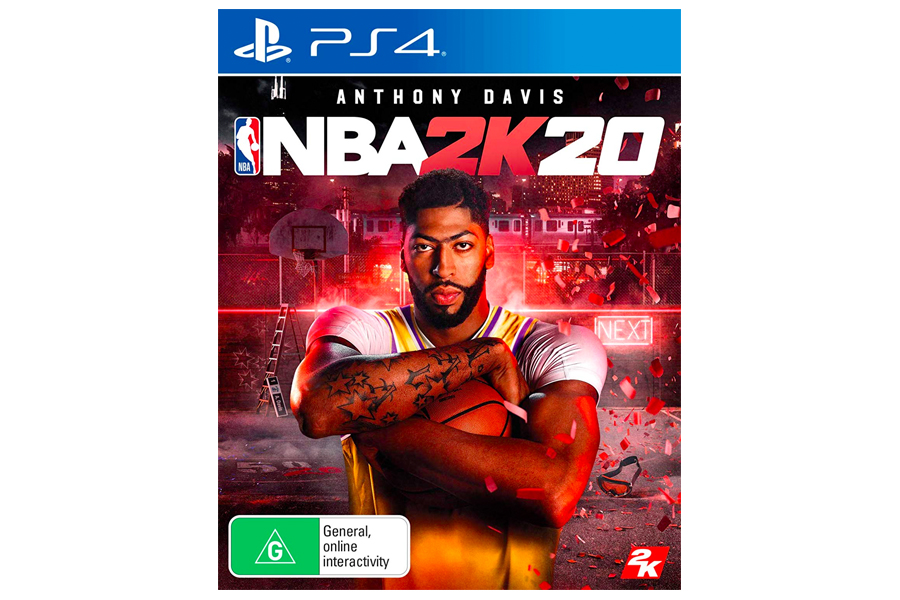 8. NBA2K20
The 21st installment in the beloved NBA 2K video game franchise is exactly as addictive as you'd expect it to be. It's also one of the most approachable versions to date, which makes a greater effort at bridging the learning curve for new players. Prepare to call in sick for work because once this game is up and running, you won't be getting off the couch any time soon.
Price: from $49.95
Buy it here (AUS) Buy it here (US)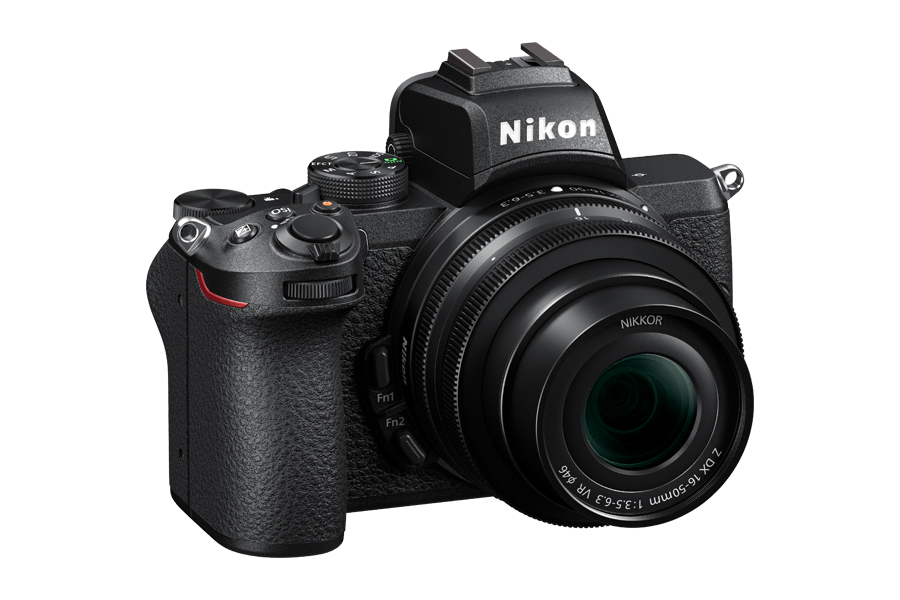 9. Nikon Z50 Mirrorless
Putting big things in a beautifully small and affordable package, the Nikon Z50 uses the same mount as the other cameras in the Z series. That makes it compatible with a healthy variety of lenses, bringing you improvements to light, sharpness, versatility, focus, and quality alike. Aimed at those who aren't outright pros but aren't beginners either, the mirrorless camera also d
Notable specs: 4K Ultra HD and time-lapse; 1080p slow-motion; video editing on the fly
Price: from $1,672.99
Buy it here (AUS) Buy it here (US)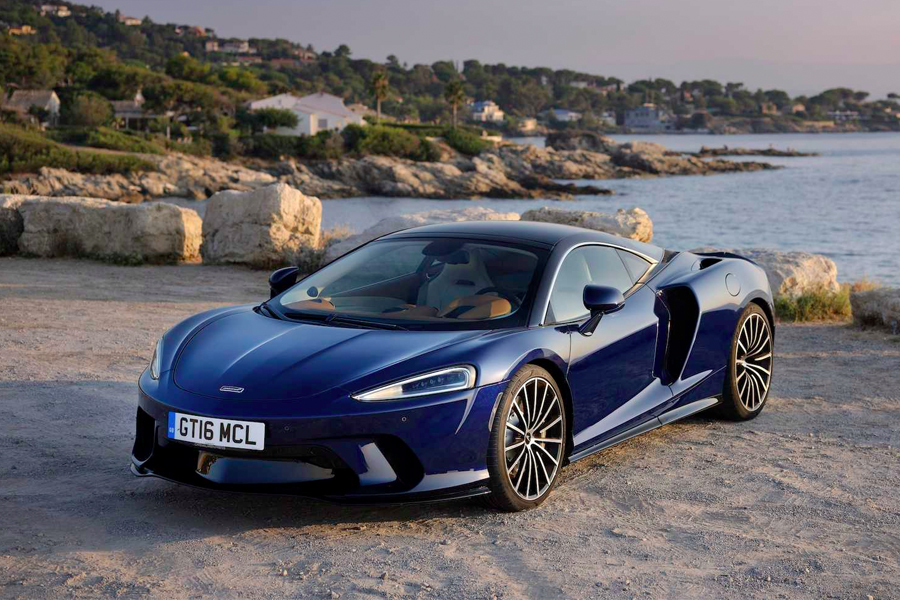 10. McLaren GT
It was love at first sight when we laid our eyes on the McLaren GT back in September. Available for just under $400k, it represents a striking fusion of agility, speed, comfort, and design. Under the hood is a 620PS 4.0 litre, twin-turbocharged V8 engine and 7-speed SSG transmission, which collectively take the car from 0-100 km/h in 3.2 seconds and reach a top speed of 326 km/h. With storage space in the front and rear, the GT has plenty of room for both thrill-seekers and all their gear.
Notable specs: 203-mph capability
Price: from $306,150
Buy it here (AUS) Buy it here (US)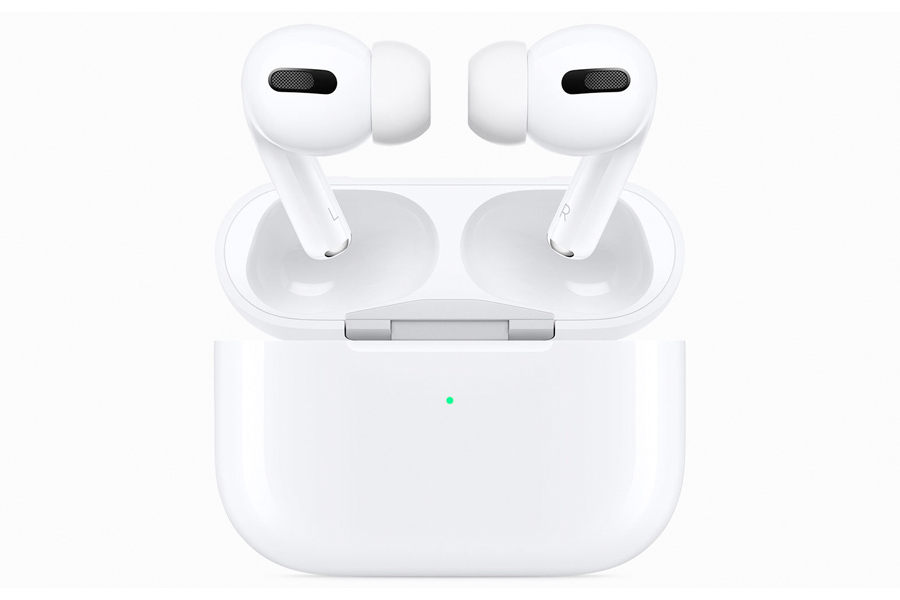 11. Apple Airpods Pro
Making an already great thing even greater, the AirPods Pro wireless earbuds are Apple's first to feature both noise cancellation and noise-isolation. Not only that, but they come with three different sizes of soft silicone ear tips, each of which conforms to the inner contours of your ear. Yes, these buds cost more than the standard AirPods. Yes, they're worth it.
Notable specs: Active Noise Cancellation; H1 chip; IPX4; wireless charging case
Price: from A$399
Monday Munchies: December 5 – Champagne Showers Pornhub Year in Review 2022 Reveals Most Searched For Terms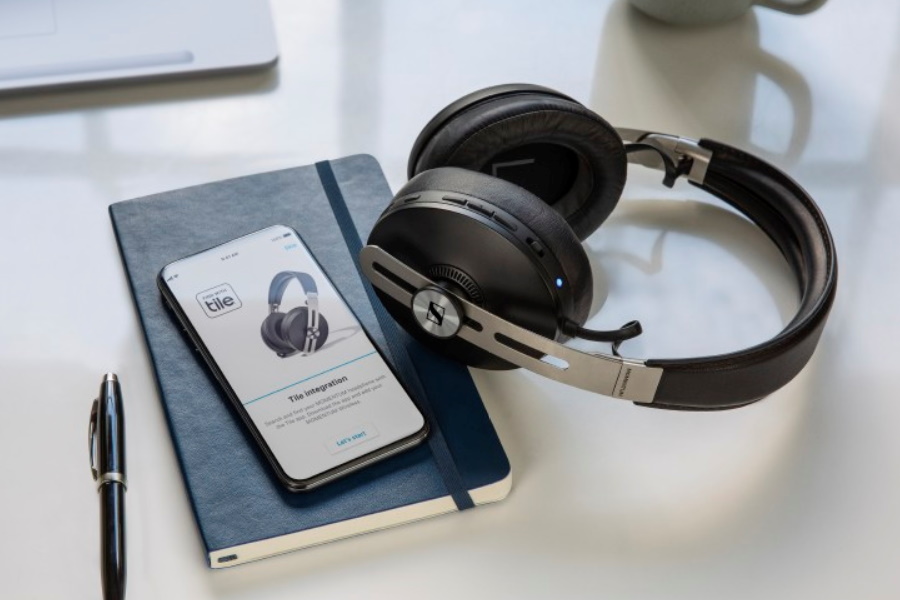 12. Sennheiser Momentum Wireless Headphones
We once asked if Sennheiser's Momentum Wireless Headphones were the smartest on the market and the answer might very well be yes. Continuing a trend set forth by preceding generations, they achieve the perfect balance of form and function. Features include quick-button built-in voice assistance, active noise cancellation, transparent hearing mode, smart pause, Bluetooth 5 compatibility, integrated TILE technology, immersive acoustics, and more. Use the adjoining app to further customise your premium listening experience.
Notable specs: auto on/off; smart pause; Active Noise Cancellation; Transparent Hearing; Voice Assistant Integration
Price: from A$519.35
Buy it here (AUS) Buy it here (US)
Read the article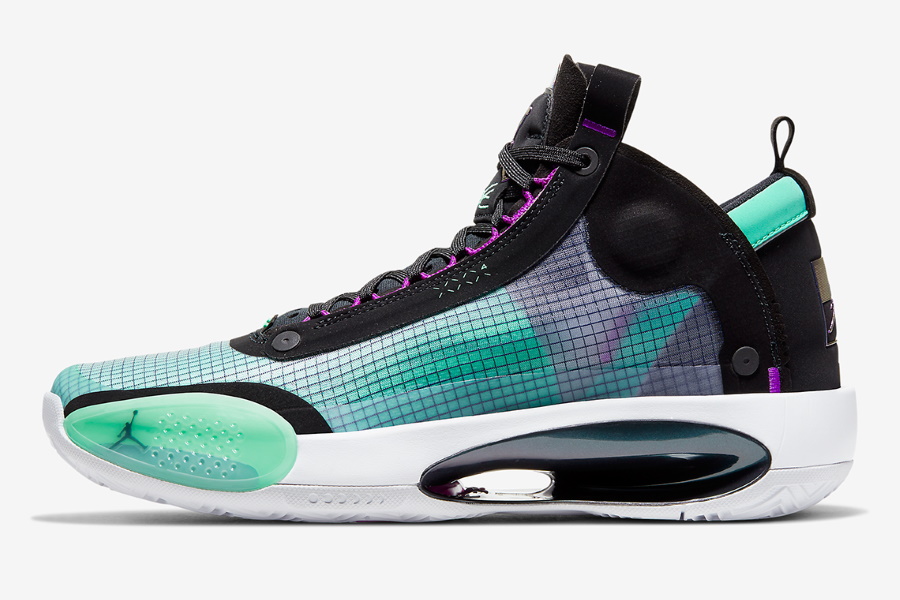 13. Nike Air Jordan 34
NBA star Michael Jordan retired long ago, but the iconic Nike sneaker bearing his name lives on. The 34th iteration is headlined by Pelicans forward Zion Williams and it goes back to the basics while surging ahead at the very same time. Among its innovative features is the "Jordan Eclipse Plate," a new technology that delivers explosive propulsion by way of two Pebax pieces and a Zoom Air forefoot. Combine that with a lighter weight and improved traction and you end up with the "purest form of basketball shoe," to quote our previous write-up.
Price: from US$180
Buy it here (AUS) Buy it here (US)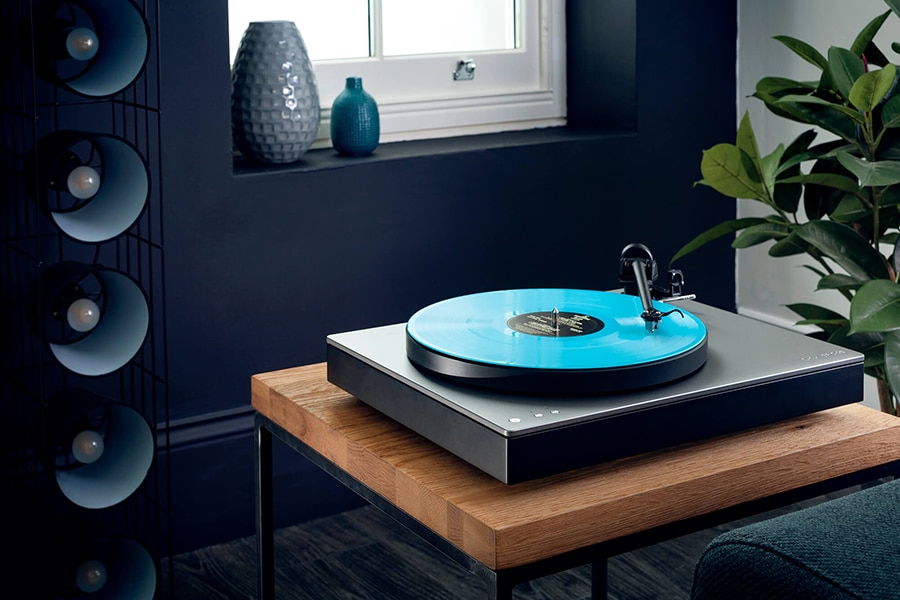 14. Cambridge Audio Alva TT Turntable
One of our favourite products from CES 2019, the Cambridge Audio Alva TT mixes old-school design with modern tech. Touted as the world's first Bluetooth Aptx turntable, it also hosts an integrated phono stage, medium-torque direct drive system, and built-in cartridge. Untethered from your hi-fi rack, it puts the glory of analog sound and freedom of Bluetooth technology into one choice package.
Notable specs: bluetooth aptX HD; built-in Phonostage
Price: from US$1,699
Buy it here (AUS) Buy it here (US)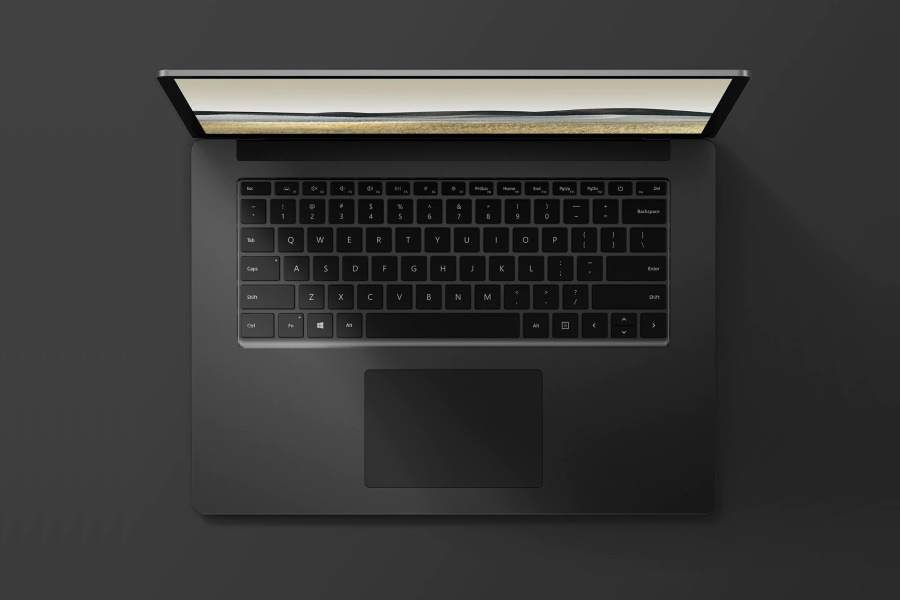 15. Microsoft Surface Laptop 3
Microsoft's latest Surface is also their greatest, which is why we called it "near perfect" in our recent write-up. We took the Black Matte version for a test spin and fell in love with its lightweight body, long-lasting battery, and generous screen size. Our only complaint was in regards to both the port locations and the lack of ports in general, but don't let that deter you. More than an affordable alternative to the MacBook Pro, Surface 3 is a masterpiece of tech in its own right.
Notable specs: 13.5 Inches or 15 Inches; 10th-generation Intel Core i5 or i7; 8GB or 16GB RAM; 128GB or 512GB storage; W10 Pro
Price: from AU$1,699
Buy it here (AUS) Buy it here (US)
Read the article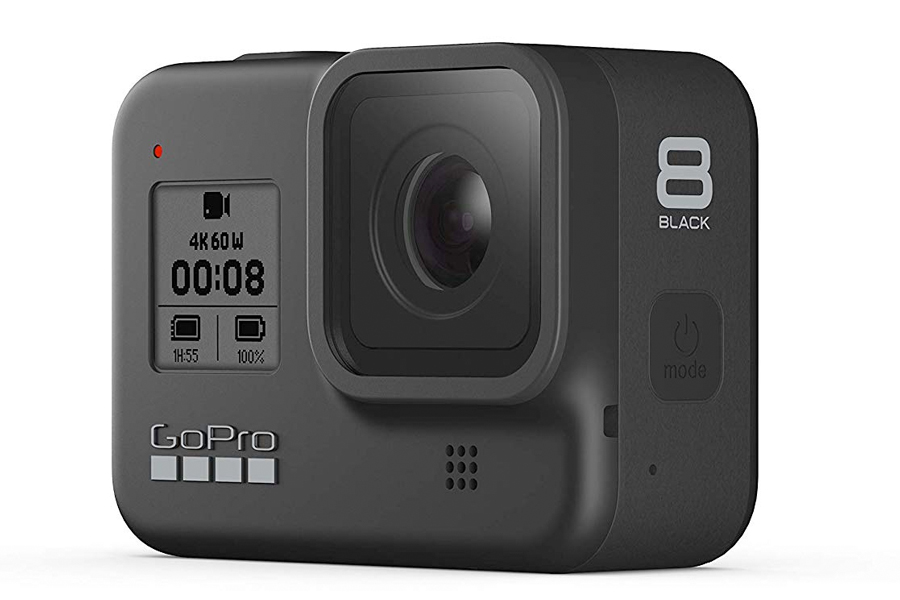 16. GoPro Hero 8
The action camera market is fierce these days and yet GoPro's Hero8 Black still outpaces the competition. Features include Hypersmooth 2.0 stabilization, built-in mounting, digital tap-sensitive lens, TimeWarp 2.0, improved HDR, Night Lapse video, voice command responsiveness, and more. Not only is the body waterproof, but it's modular as well, allowing you to bring in additional mics or lights. Prepare to capture every single detail of your next extreme adventure, and don't forget to use the adjoining app.
Notable specs: Hyper Smooth 2.0; SuperPhoto + HDR; TimeWarp 2.0
Price: from $499
Buy it here (AUS) Buy it here (US)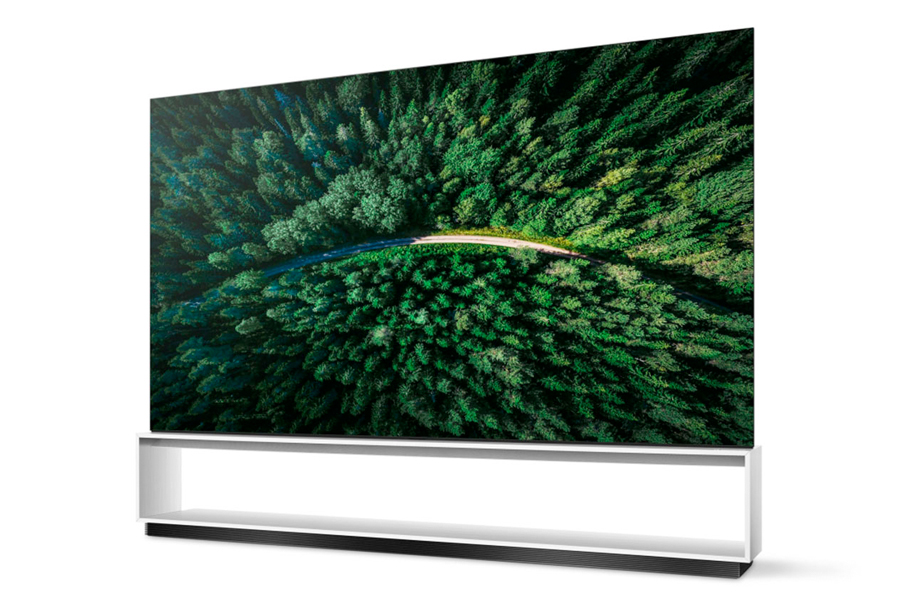 17. LG 88 Inch 8K TV
Just when you thought home entertainment couldn't possibly get any better, LG drops the world's first 88" 8K OLED TV. As we wait for more 8K content, LG is using a second-generation Alpha 9 8K processor with deep-learning ability to turn 4K and other lower resolutions into higher resolution. The deep learning processor and its crafty algorithms also crank the audio up to 5.1 surround sound with Dolby Atmos. Immersive is hardly the word.
Notable specs: LG 8K OLED – Real 8K; Alpha 9 Gen2; Intelligent Processor 8K; Dolby Vision® & Atmos®
Price: from $59999
Buy it here (AUS) Buy it here (US)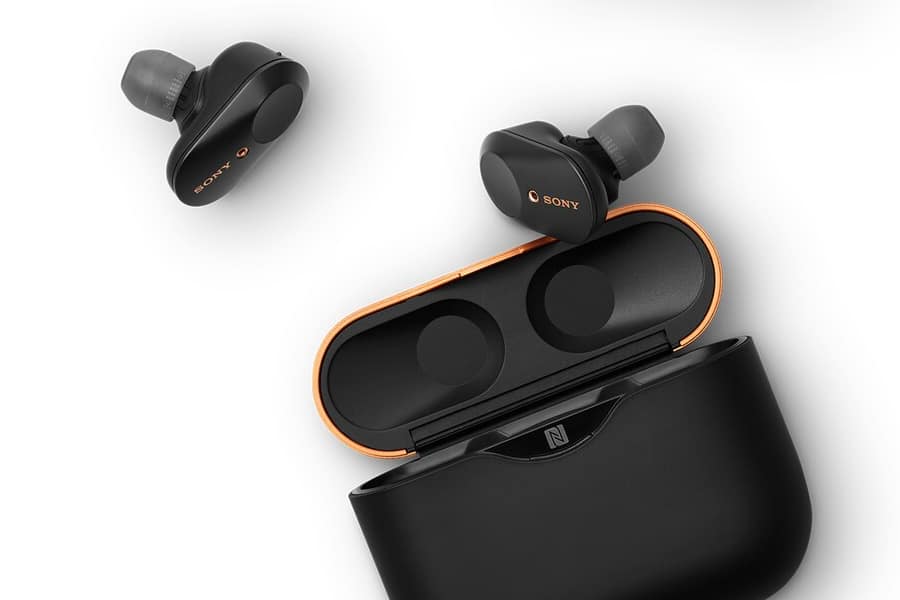 18. Sony Noise Cancelling WF-1000XM3 Earbuds
With its industry-leading noise cancellation, Bluetooth connectivity, and customisable touch controls, Sony's WF-1000XM3 reaches the topmost tier of wireless performance. Ready for the nearest gym and furthest campground and anywhere in between, these sleek and ergonomic buds deliver absolute comfort and powerful sound. Bring the case along for the ride and you get all-day battery life in return. Say goodbye to yesterday's inadequate buds and pick these ones up instead. You'll be glad you did.
Notable specs: up to 24-hour battery life (6 hours of music playback, noise-cancelling on, additional 18 hours with case); quick charge; USB-C; low-latency Bluetooth connectivity
Price: from $248
Buy it here (AUS) Buy it here (US)
Read the article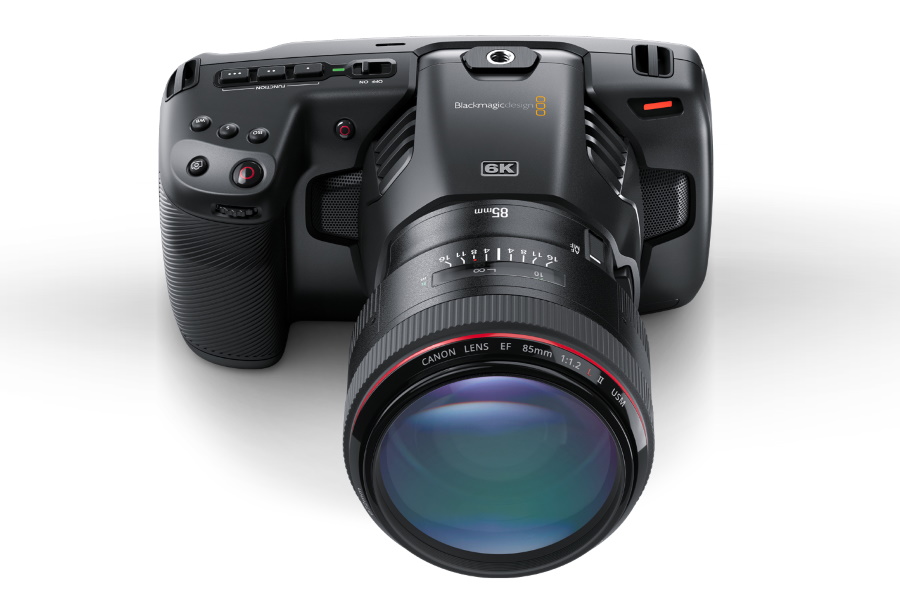 19. Blackmagic Pocket 6k Camera
Overflowing with choice features, the Blackmagic Pocket 6K Camera puts professional levels of quality into your hands. It combines high dynamic range with terrific low light performance and Blackmagic RAW to achieve the kind of tonal precision and natural colour that you might see in a Hollywood film. Additional specs include a large 5" LCD, EF or MFT lens mount, SD card, external USB-C media disk recording, and more. Bring in DaVinci Resolve Studio for post-production work and VFX and you just might end up as our next Christopher Nolan.
Notable specs: effective sensor size: 23.10 x 12.99 millimeters (Super 35); shooting Resolutions: 6144 x 3456 (6K) up to 50 fps / 6144 x 2560 (6K 2.4: 1) up to 60 fps / 5744 x 3024 (5.7K 17: 9) up to 60 fps / 4096 x 2160 (4K DCI) up to 60 fps / 3840 x 2160 (Ultra HD) up to 60 fps / 3728 x 3104 (3.7K 6: 5 anamorphic) up to 60 fps / 2868 x 1512 (2.8K 17: 9) up to 120 fps / 1920 x 1080 (HD) up to 120 fps
Price: from $2,949.99
Buy it here (AUS) Buy it here (US)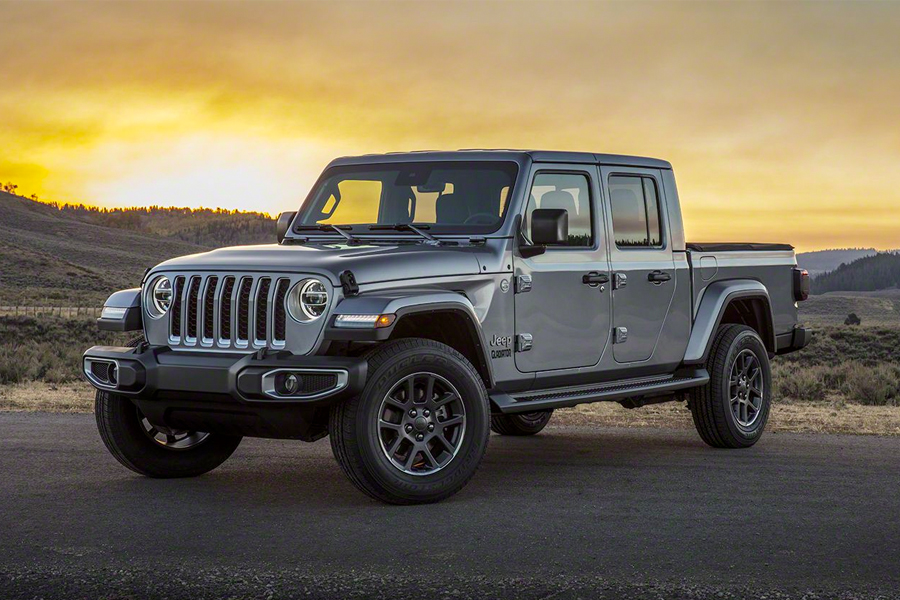 20. 2020 Jeep Gladiator
Developed in direct response to customer demand, Jeep's all-new Gladiator pickup is a bona fide knockout. While it might look similar to the Wrangler from the windshield forward, that's pretty much where the comparisons end. Under the hood is a 3.6 litre V6 engine with 285 horsepower and a towing capacity of 7650 pounds, along with either an eight-speed automatic transmission or a six-speed manual. Jeep will also release a diesel version in 2020.
Price: from $33,565
Buy it here (AUS) Buy it here (US)
12 Best Strip Clubs in Brisbane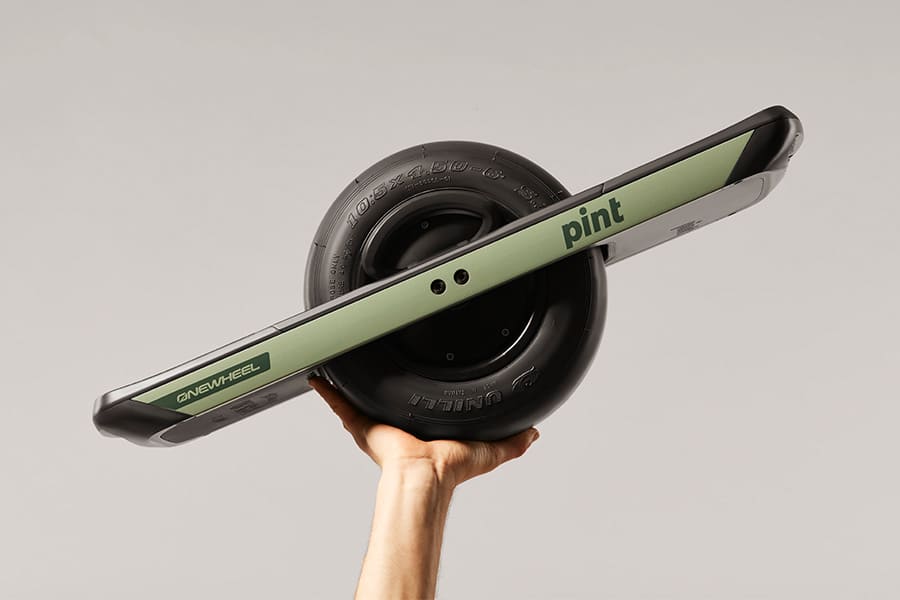 21. Onewheel Pint
If you're just getting into the electric board revolution, Onewheel Pint makes for the perfect entry point. Powered by a hypercore brushless motor, it delivers a 10-13 km range and a top speed of 26 kph. Also featured is Simplestop dismount technology, which brings the board to a halt when you lean forward. The best part? This beautiful bad boy costs less than your average smartphone.
Notable specs: 6-8mi (range); 16mph (top speed)
Price: from $950
Buy it here (AUS) Buy it here (US)
Read the article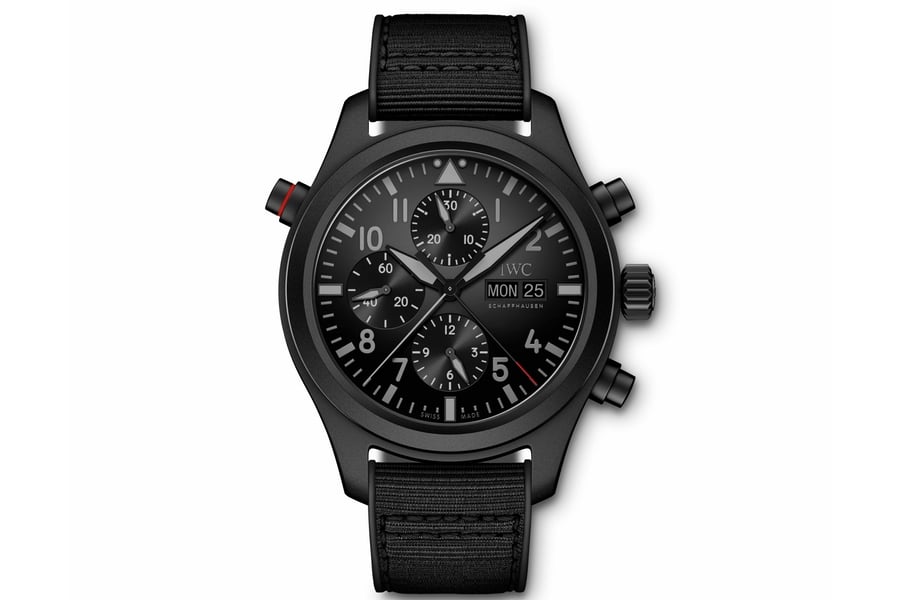 22. IWC Pilot's Double Chronograph Top Gun Ceratanium
We first laid our eyes on this double chronograph at SIHH 2019 and have been thinking about it ever since. It's constructed from Ceratanium, a blend of titanium and ceramic that delivers the best of those two materials. Scratch-resistant, lightweight, and virtually indestructible, IWC's sleek black timepiece is a top gun indeed.
Notable specs: Diameter 44.0 mm; Height 16.7 mm; Screw in crown; Water resistance 6 bar; 79420 Calibre
Price: from $14,600
Buy it here (AUS) Buy it here (US)
Read the article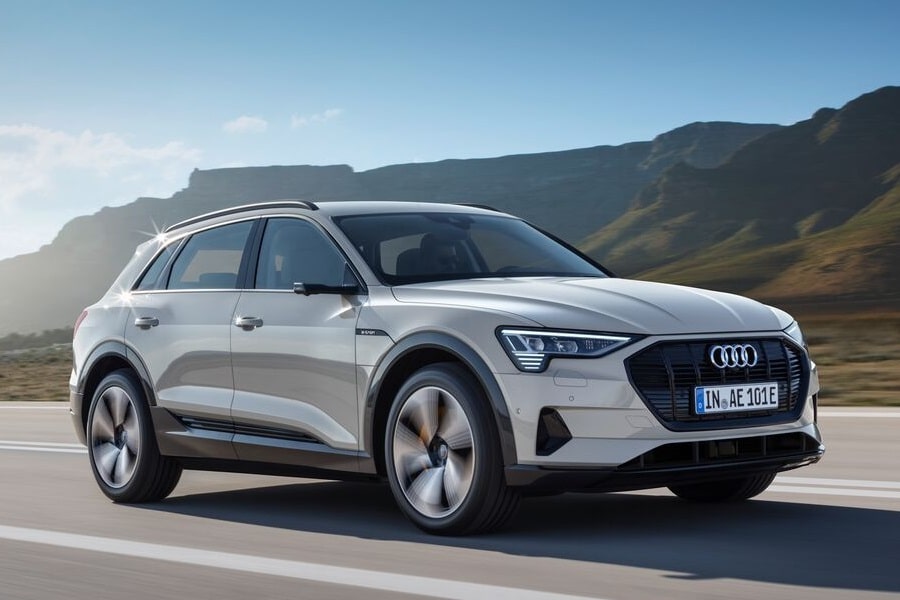 23. Audi E-Tron
Audi rolled out its first purely electric crossover—better known as the e-tron SUV—to no shortage of rapturous acclaim. That will be followed by a Sportback variant in 2020 and then an e-tron supercar. The brand also unveiled an e-tron GT concept car earlier this year, with deliveries planned for 2021. Ultimately, Audi hopes to release 12 all-electric vehicles and we're excited for each and every one. Good things are happening.
Notable specs: driving range 204 miles
Price: from $65,900
Buy it here (AUS) Buy it here (US)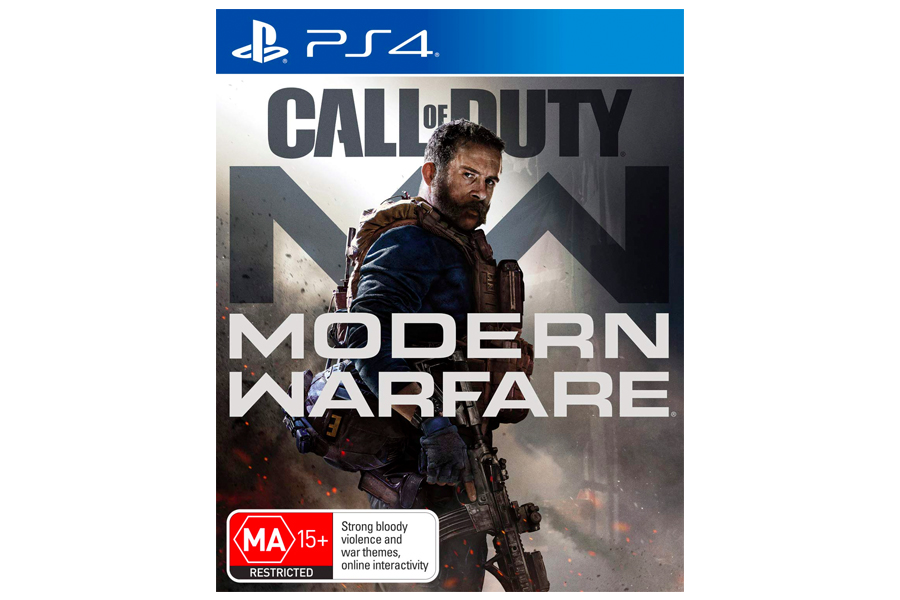 24. Call of Duty Modern Warfare
After years of somewhat wild experimentation, Call of Duty unleashed a gritty reboot of what might very well be its greatest instalment: 2007's Modern Warfare. As one might expect, the results are nothing short of fantastic. Between the grounded storytelling, hyper-realistic graphics, moral conflicts, and seamless gameplay, this military shooter remains in a class all its own.
Price: from $99.95
Buy it here (AUS) Buy it here (US)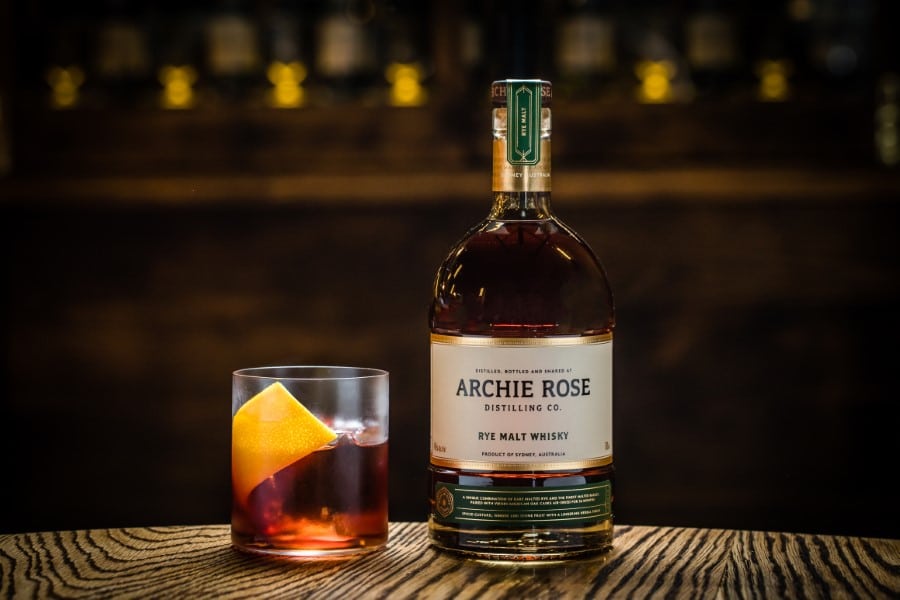 25. Archie Rose Rye Malt Whisky
Already synonymous with some of the best in Australian gin, Archie Rose Distillery began churning out exceptional rye malt whisky in 2019. That included both limited edition releases and a core range, all of which is bursting with flavour and distinction. Thanks to its unique approach toward distillation, Archie Rose has become Australia's most-awarded distillery in just five years time. Pick up a bottle to see what all the fuss is about and expect to savour every drop.
Price: from $119
Buy it here (AUS) Buy it here (US)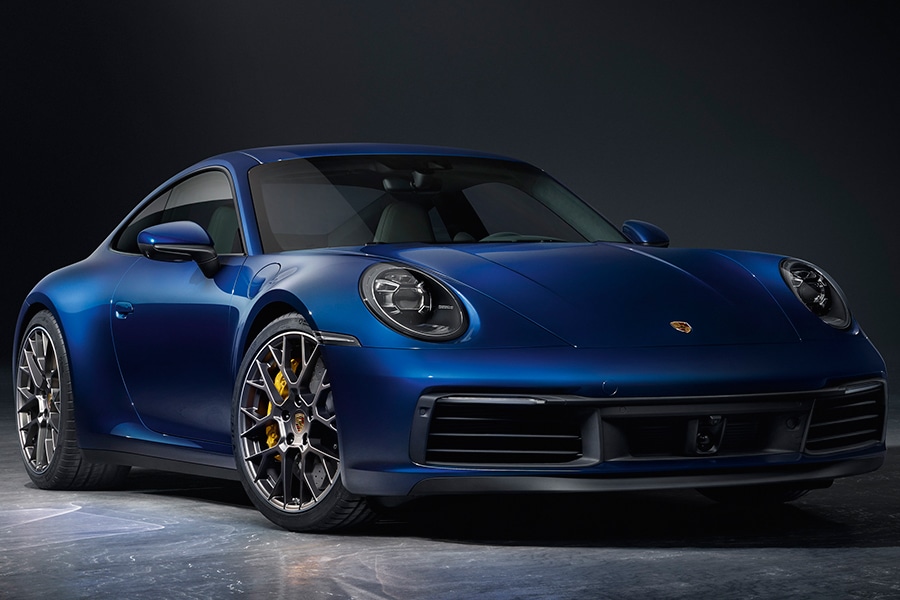 26. Porsche 911 Carrera S and 4S
The new Porsche 911 Carrera S and 4S are phenomenal but you knew that as soon as you saw the word Porsche. On the 4S, a six cylinder, twin-turbo 420 hp engine with PDK transmission gets the car from 0 to 100 km in 4 seconds flat and achieves a top speed of 303 km/h. On the outside is the kind of tight and sporty design language that continues to distinguish the brand from any other. Heeding customer demand, Porsche will roll out both models with manual transmission in 2020, and at no extra cost.
Price: from $121,850
Buy it here (AUS) Buy it here (US)
Read the article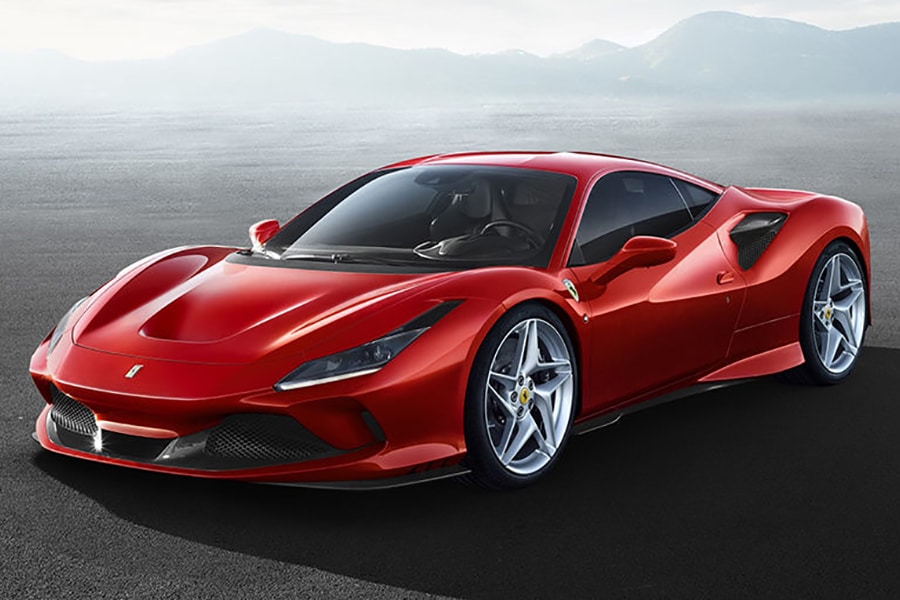 27. Ferrari F8 Tributo
Paying tribute to the legendary 458 Italia, Ferrari's F8 Tributo represents the brand's most powerful production car to date. Just how powerful, you ask? Try 720 horsepower. Not only that, but the sleek ride is more comfortable, more efficient, and easier to drive than its predecessor, the Pista. Equipped with various safety features, it also hosts a 7" passenger touchscreen display.
Price: from $276,550
Buy it here (AUS) Buy it here (US)
Read the article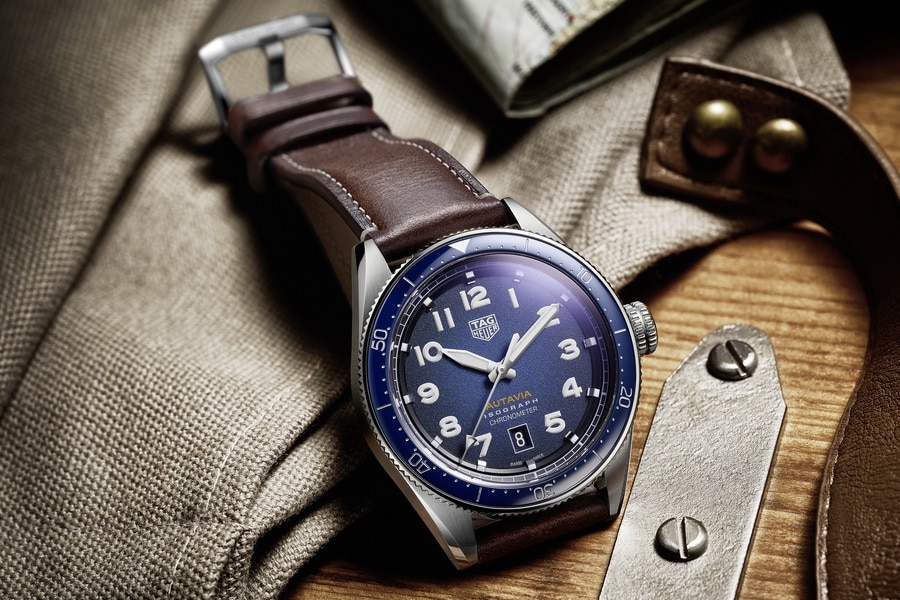 28. TAG Heuer Autavia
Culling from its own rich history as a dashboard timer in aircraft and race cars, the TAG Heuer Autavia is equal parts sporty and sophisticated. While a classic aesthetic persists, the brand incorporated new details such as three hands on the dial face and an Isograph mechanism. Each watch in the collection is built to last, dressed to impress, and ready for all kinds of adventure, so find your model and take it literally anywhere.
Price: from A$4,500
Buy it here (AUS) Buy it here (US)
Read the article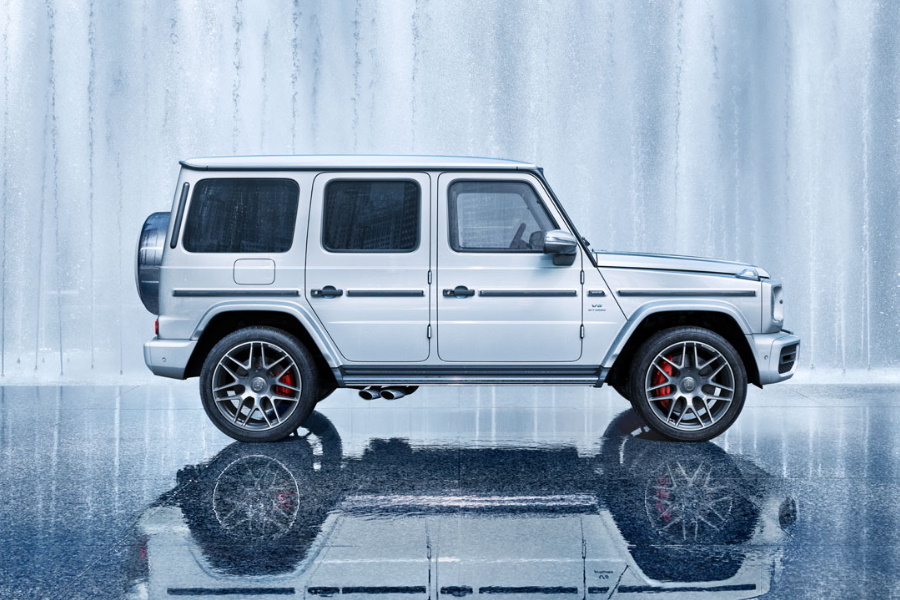 29. Mercedes AMG G63
Oh lord, won't you buy me a Mercedes Benz? Actually, if you're taking requests, can you make it a Mercedes AMG G63, i.e. the brand's ultra-powerful SUV? A full redesign of the popular G-Wagen, it delivers prime performance and a downright luxurious design. Thanks, lord!
Notable specs: all-wheel drive; 9-speed automative
Price: from $156,450
Buy it here (AUS) Buy it here (US)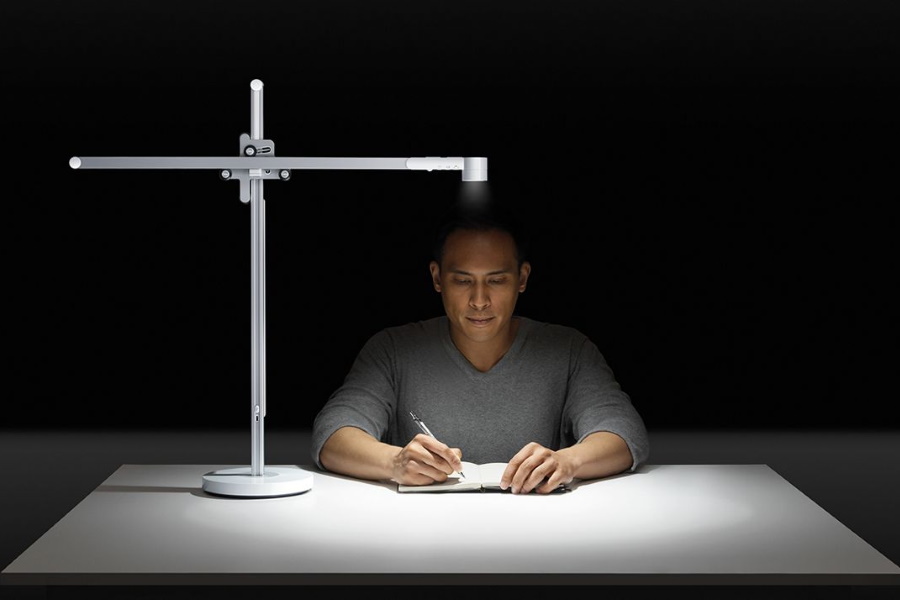 30. Dyson Lightcycle Task Desk Light
Odds are you work indoors, where glaring screens and harsh lights can put a strain on the eyeballs, among other things. Enter the Dyson Lightcycle, which simulates the properties of natural daylight to improve your state of sight, mind, and body alike. Personalise it according to task, age, and mood, using its detachable arm and 3-axis glide motion as you go.
Notable specs: Heat pipe technology maintains LED brightness for 60 years; 3 Axis Glide motion
Price: from $799
Buy it here (AUS) Buy it here (US)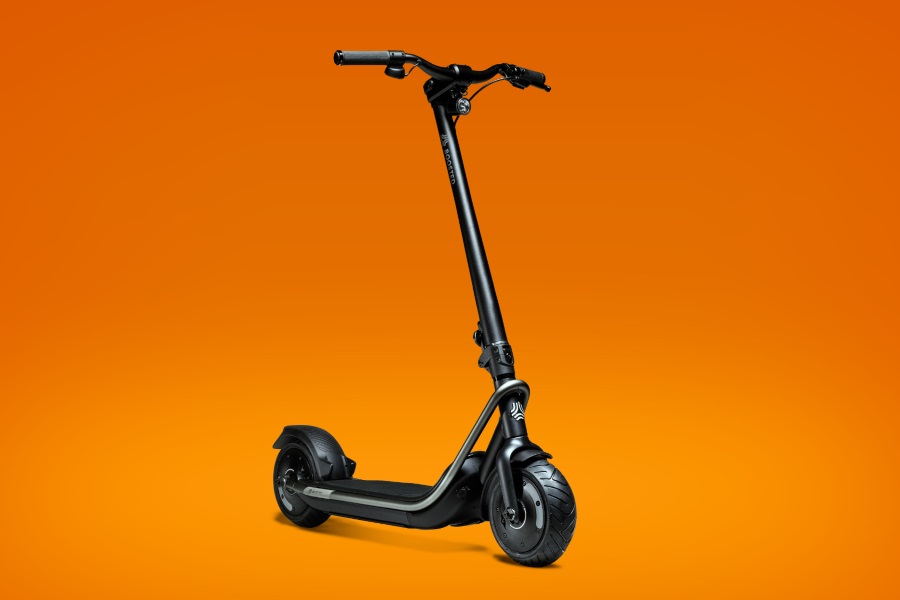 31. Boosted Rev Scooter
With its range of 35 km and top speed of 25 km/h, the Boosted Rev Scooter is every bit as awesome as you might think it is. Weatherproof and constructed from premium materials, it features dual-wheel drive, regenerative brakes, wide tires, seamless throttle controls, a legible display, a foldable steering tube, and more. Every person who uses one loves it and you will too.
Notable specs: 24 mph Top Speed; Extended Range (22 Miles)
Price: from $1,599
Buy it here (AUS) Buy it here (US)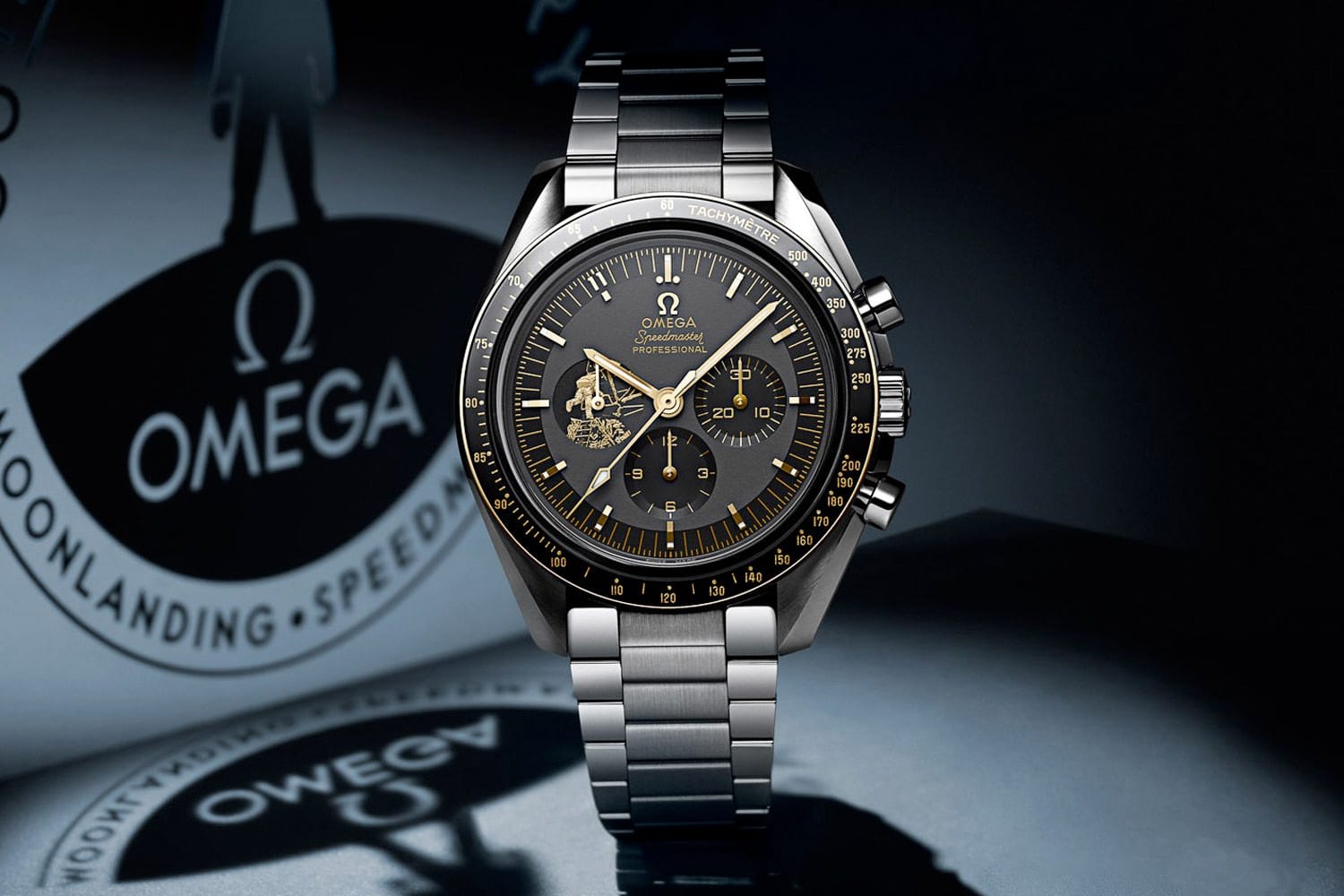 32. Omega Speedmaster Moonwatch Apollo 11 50th anniversary
Omega was there when Neil Armstrong and Buzz Aldrin first walked on the moon and now they're here to commemorate the occasion with a 50th anniversary Speedmaster. Limited in supply, it features a patent-pending alloy known as 18K Moonshine Gold on the dial, caseback, and bezel. Awash with choice colour, material, and detail, the watch makes for one heck of a stunning tribute.
Notable specs: Anti?magnetic; Chronograph; Chronometer; Limited edition (6,969); Small seconds; Tachymeter
Price: from $9,650
Buy it here (AUS) Buy it here (US)
Read the article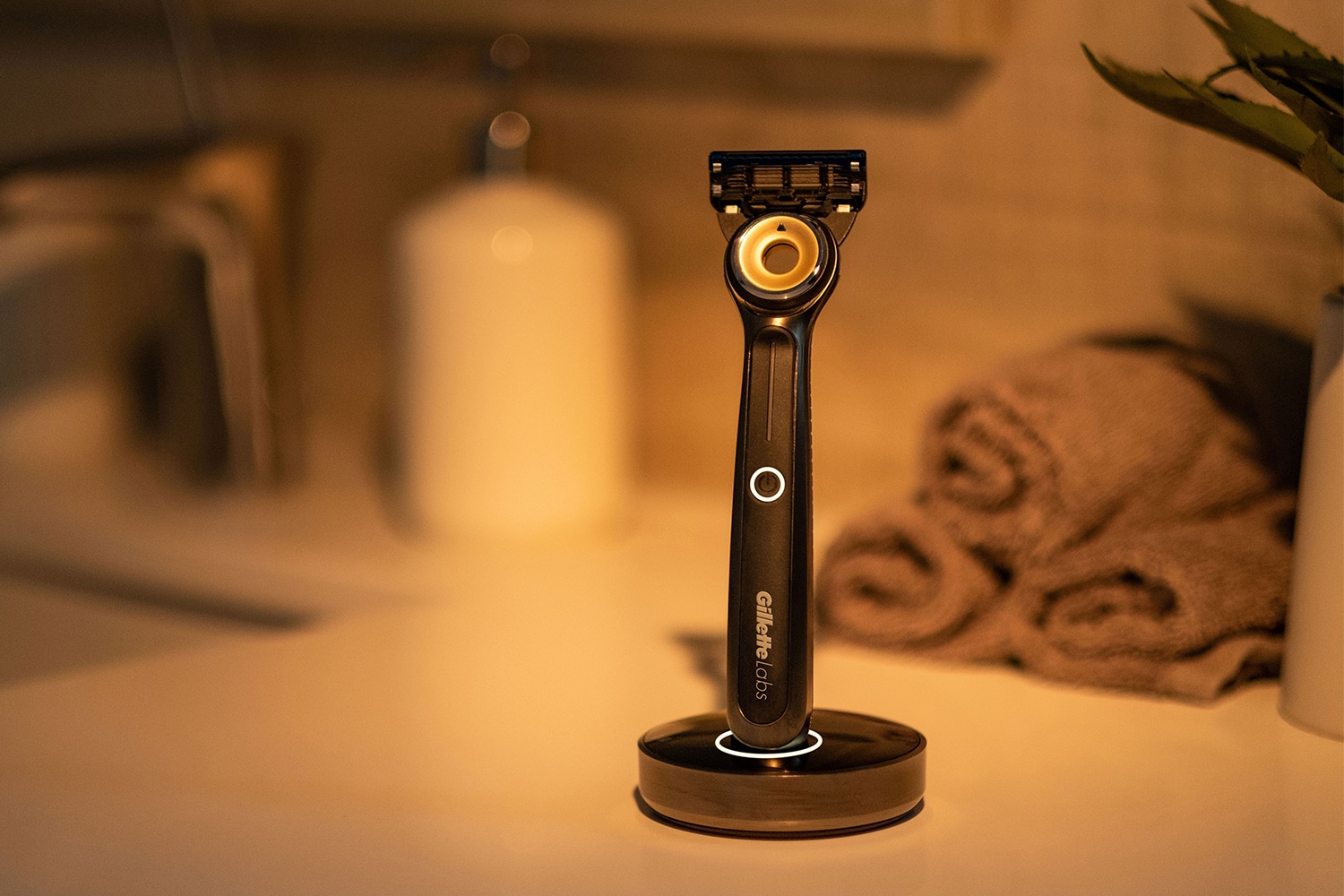 33. GilletteLabs Heated Razor
The world's first heated razor comes to us from GilletteLabs and it delivers the euphoric sensation of a hot towel shave. Powered by a rechargeable lithium-ion battery, this grooming essential features an adjustable warming bar, four built-in smart sensors, and FlexDisc technology. The heat is consistently soothing and evenly distributed and the razor is waterproof, meaning you can take it into the shower. What more do you need to know?
Notable specs: Stainless Steel Warming Bar; adjustable heat; Flexdisc™ Technology
Price: from $200
Buy it here (AUS) Buy it here (US)
Read the article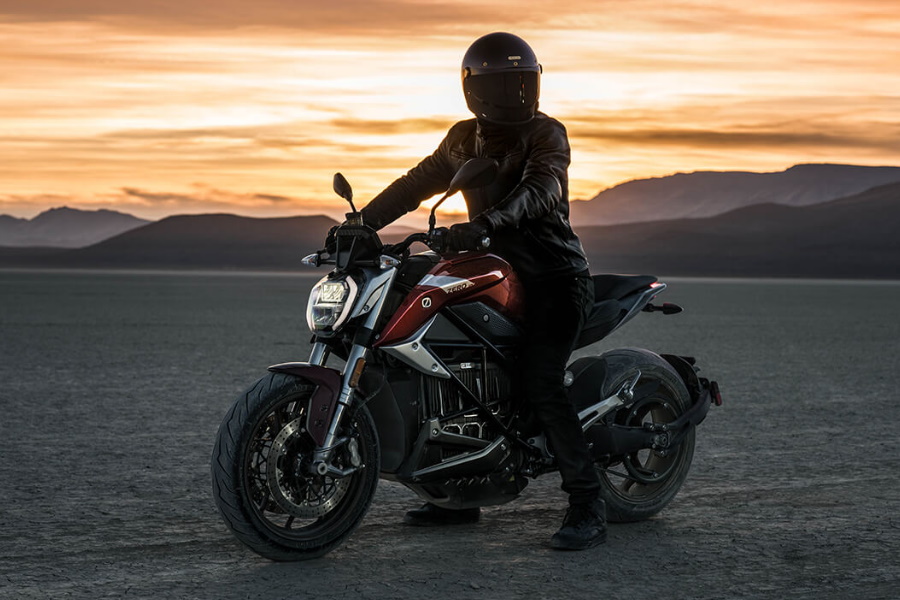 34. Zero SR/F Electric Motorcycle
Bringing the future of electric motorcycles into the now, the Zero SR/F serves up 140 ft-lbs of torque, 110 hp, and a max range of 200 miles. While its ZF75-10 motor and battery power is certainly impressive, we were especially blown away by the Cypher III operating system. When paired with Bosche's MSC System, it provides dynamic acceleration, improved stability, and better traction control. The end result is one safe and sleek ride.
Notable specs: 124 mph (top speed); 80 minutes (optimal charge time)
Price: from $21,495
World's Strongest Man, Eddie Hall, Is Extremely Jacked Sydney's Most Exclusive Gym LOCKEROOM is Making Things Personal
Sailor Jerry Savage Apple Rum Lives Outside the Lines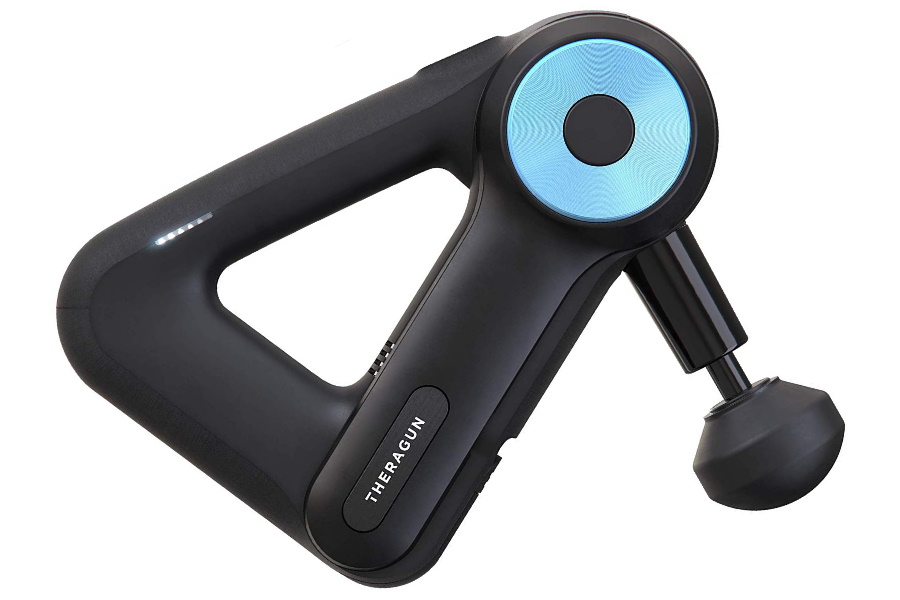 35. Theragun G3PRO
Professional athletes and regular fitness freaks alike are discovering the benefits of percussive therapy and muscle stimulation. Should you want to go straight to the top shelf, check out the Theragun G3PRO massage gun. Superior in every sense, it will instantly relieve pain, reduce stress, and aid with muscle recovery, among other things. Use the ergonomic multi-grip to treat those hard-to-reach areas and swap out the massage head depending on your needs and desires.
Notable specs: delivers deep muscle treatment, 40 times per second; 50% quieter
Buy it here (AUS) Buy it here (US)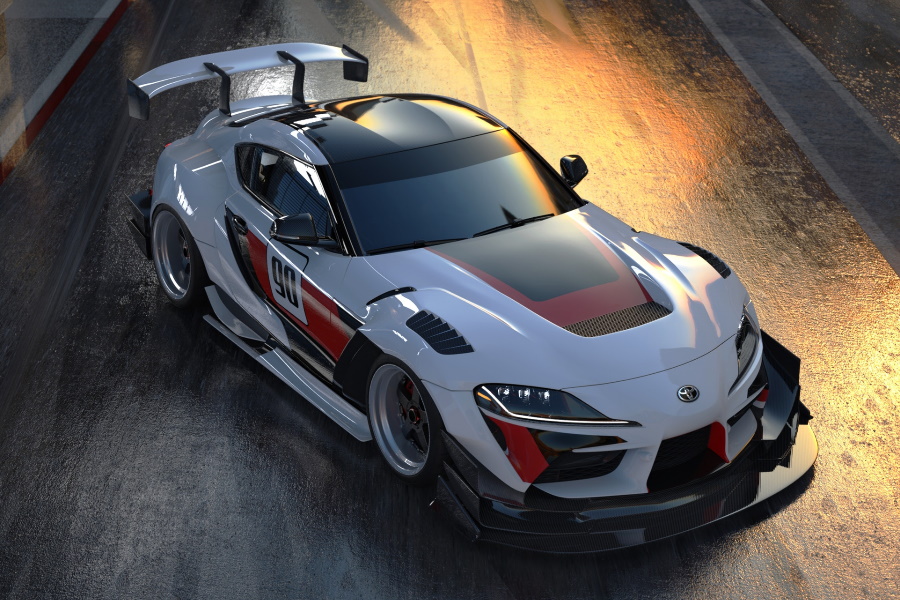 36. Toyota 2020 GR Supra
Performance and comfort collide on the Toyota 2020 GR Supra, which is limited to just 1500 units. Sporty and speedy, it packs copious amounts of power, efficiency, and intelligence inside a curvy and aggressive silhouette. With DNA that harkens back to the 2000 GT, this brilliant ride is almost 20 years in the making.
Notable specs: 22/30 est. mpg 60; 255 horsepower
Price: from $42,990
Buy it here (AUS) Buy it here (US)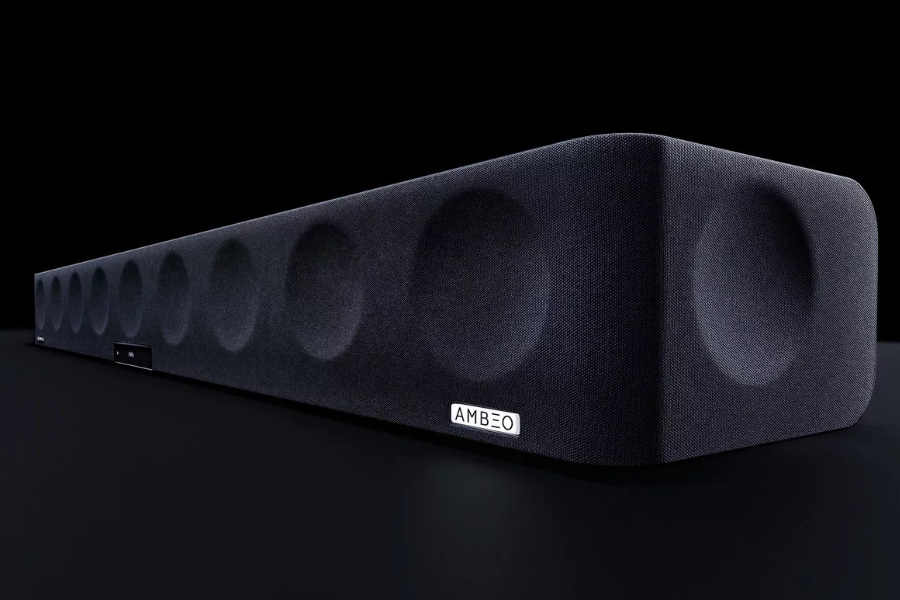 37. Sennheiser AMBEO Soundbar
Sennheiser's AMBEO Soundbar costs far more than the standard counterpart but justifies its price tag at every turn. Featuring 13 independent drivers and five dedicated high-fidelity tweeters, it delivers an intuitive 3D soundstage, deep bass response, and precise mid-range vocals. Because it can respond to the room's characteristics and surfaces, this premium gear takes the concept of surround sound to bold and immersive extremes. Google Chromecast, Bluetooth, and HDMI are built-in while an adjoining Sennheiser Smart Control app doubles as a remote.
Notable specs: immersive 3D sound; powered by 13 high-end drivers; deep 30Hz bass
Price: from $2,499.95
Buy it here (AUS) Buy it here (US)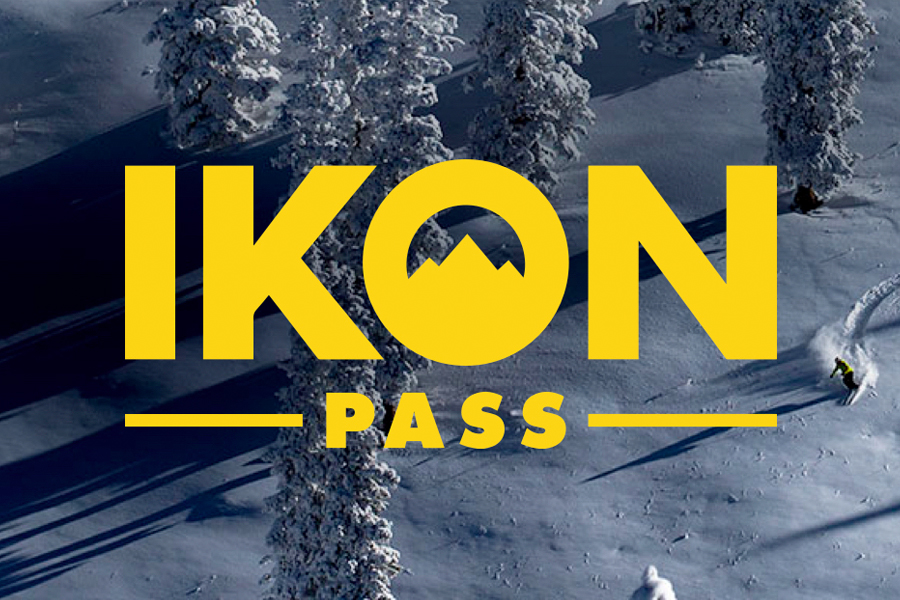 38. IKON Ski Pass
Providing prime access to some of the world's best slopes and resorts, IKON Ski Pass is your gateway to limitless adventure. Choose between two pass options and prepare for a snowy mountain experience like no other. The company is even willing to curate trips on your behalf, should you want to take the advice of seasoned experts.
Price: Free (App)
Buy it here (AUS) Buy it here (US)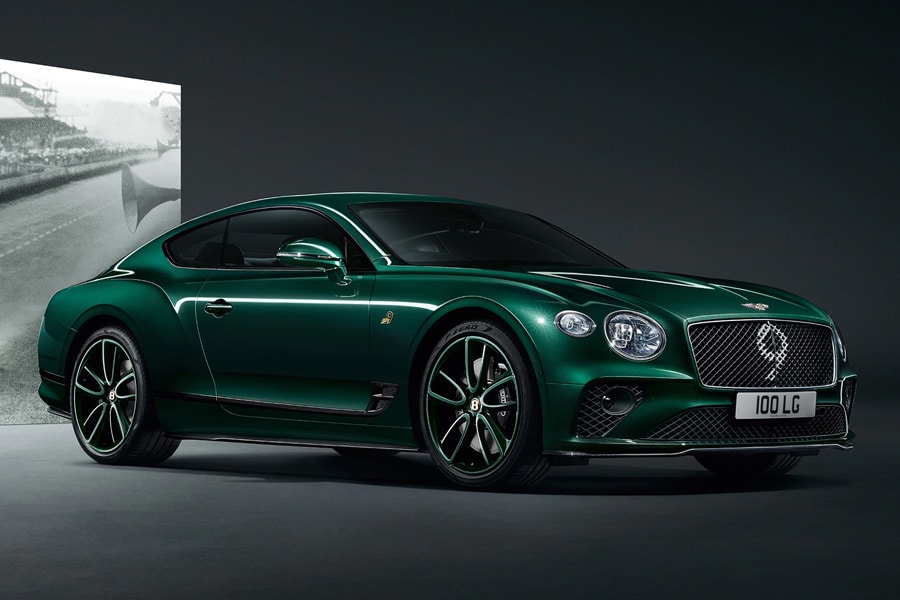 39. Bentley Continental GT V8
A car that basically sells itself (presuming you can afford one), Bentley's Continental GT V8 Convertible is a masterpiece of design, performance, and technology. Beautiful inside and out, this luxurious ride is like something straight out of our wildest fantasies. Pop the top at speeds of up to 30 mph and choose between four driving modes as you cruise, drawing pretty much every single eyeball that passes you by.
Notable specs: 207 mph max speed; 626 bhp max power; 12.0 US mpg (city driving); 20.0 US mpg (highway driving)
Price: from $400,900
Buy it here (AUS) Buy it here (US)
Maccas McVeggie Burger is Not Quite Vegetarian
40. Macallan 72 Year Old
Macallan distilled this remarkably rare Scotch whisky just after WWII, making it the oldest single malt ever released by the company. Presented in a bespoke crystal decanter and custom box, it offers notes of sweet oak, peat smoke, and luscious fruit. Only 600 bottles of this exquisite spirit were produced and each one costs 65k each. Why do we have a feeling that no one's going to open their bottle?
Notable specs: ABV 42%; FINISH – Medium and fruity, with a sweet oaky mouth feel
Price: from $60,000
Buy it here (AUS) Buy it here (US)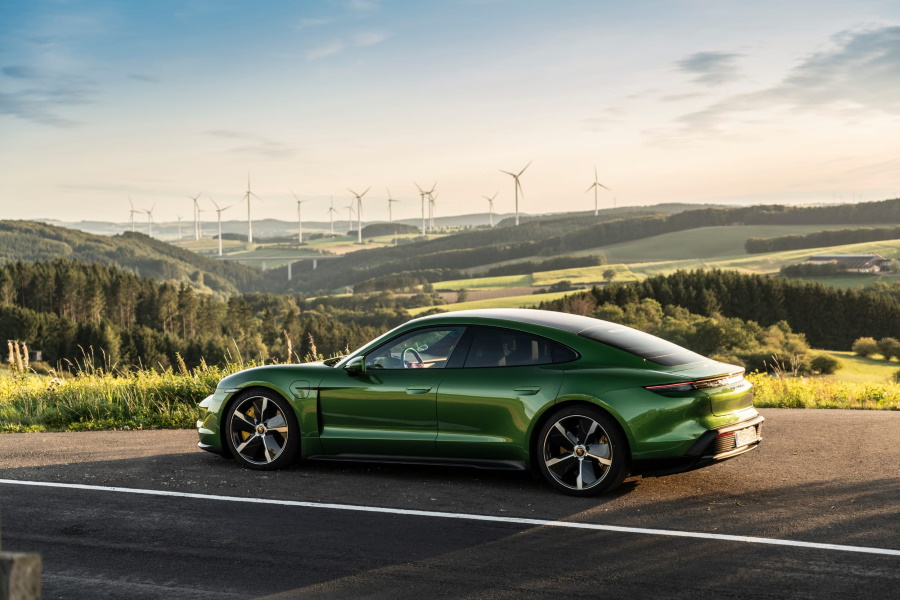 41. 2020 Porsche Taycan Turbo S
It took Porsche about US$1 billion to develop its first EVs, but it would cost them far more to get left behind. Taking the brand's signature DNA into all-electric territory, the Taycan Turbo S marks a promising glimpse of things to come. It narrowly beat the Tesla Model S in a head-to-head drag race, but don't take that to mean it's the superior car. After all, it doesn't come with a fart app.
Notable specs: 260 km/h top speed
Price: from $250,000
Buy it here (AUS) Buy it here (US)
Read the article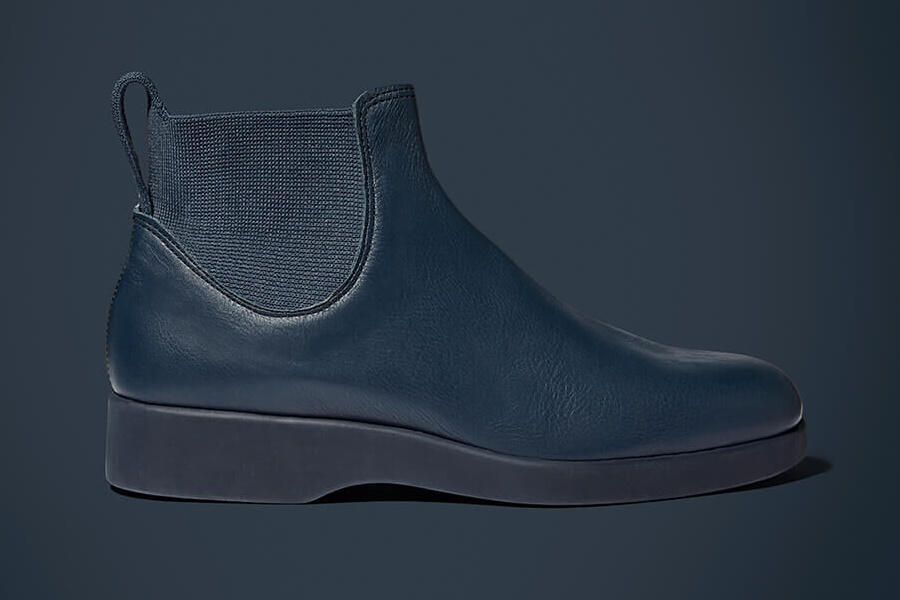 42. R.M. Williams Yard Boot 365 by Marc Newson
What do you get when legendary designer Marc Newsom teams up with iconic boot label R.M. Williams? The Yard Boot 365, that's what. A modern-day work boot for the modern-day worker, it holds up under a host of strenuous conditions. Emanating with craftsmanship, it's also quite stylish.
Price: from $345
Buy it here (AUS) Buy it here (US)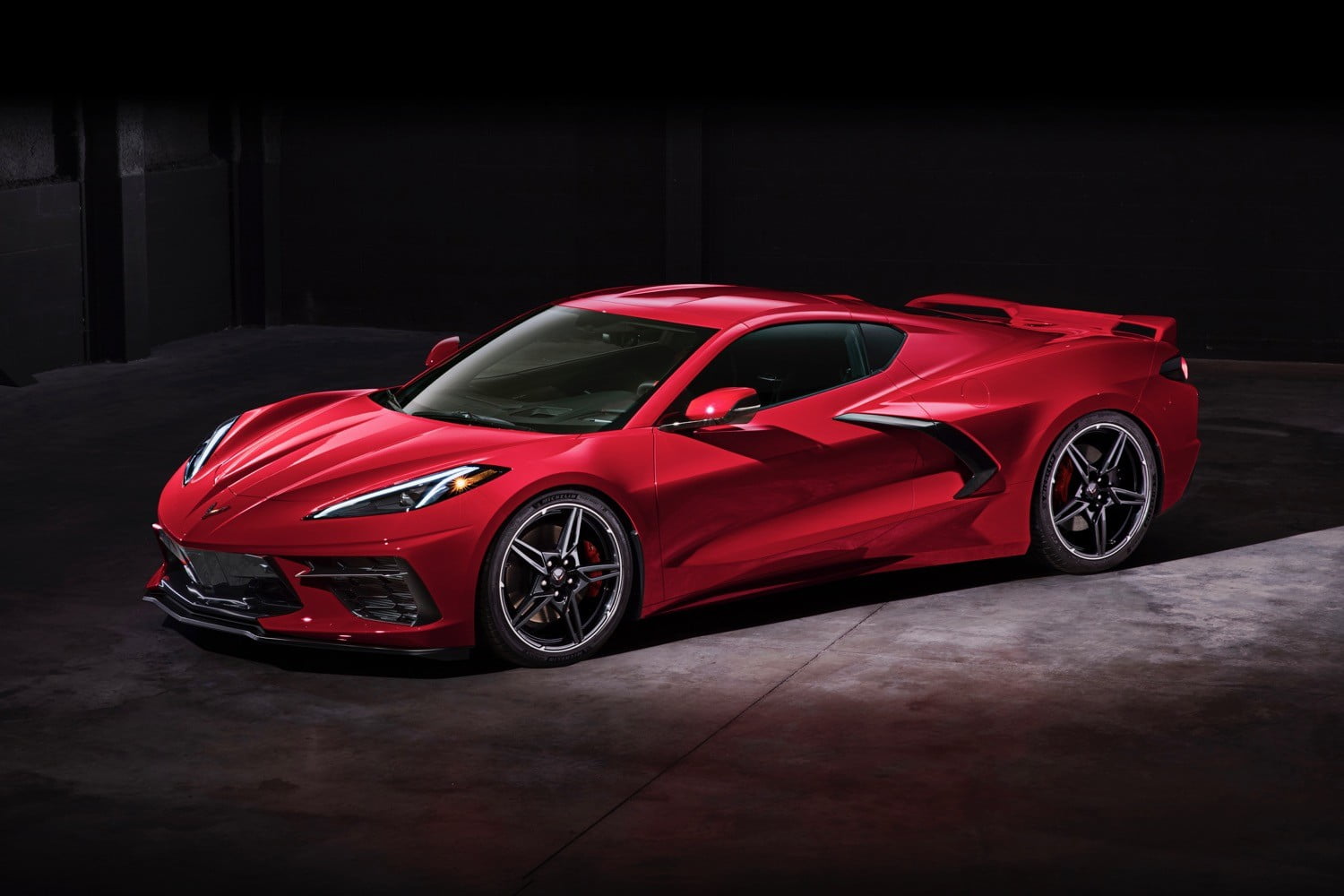 43. 2020 Chevy Corvette
Chevy's historic Corvette is getting some 21st century upgrades, including a mid-engine layout for the C8 and the range's first-ever folding hardtop. Unlike the coupe, the Corvette hardtop convertible only brings an extra 80 pounds to the table. Under the hood of the C8 is a 6.2L naturally-aspirated V8 engine, which delivers plenty of signature roar.
Notable specs: 495 horsepower; top track speed 194 mph
Price: from $25,000
Buy it here (AUS) Buy it here (US)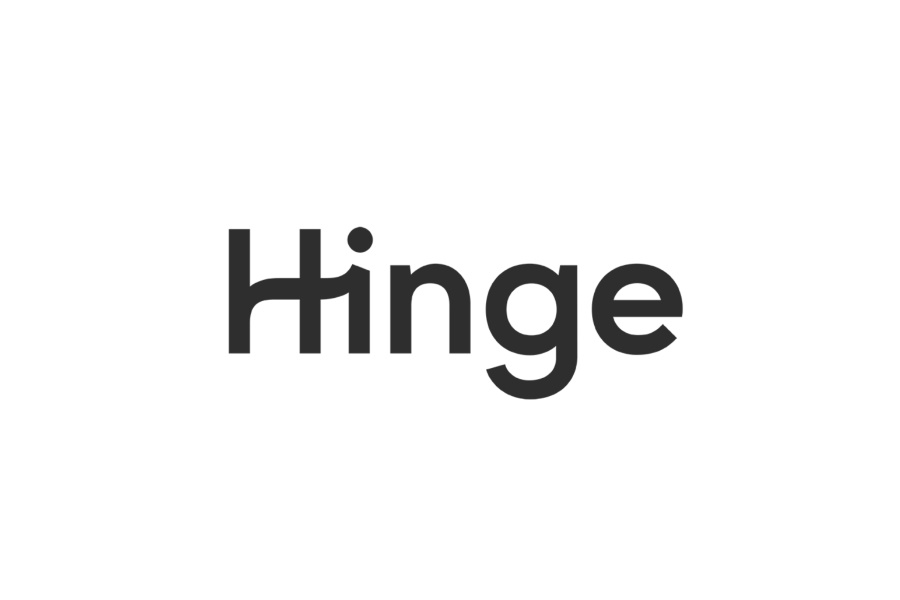 44. Hinge Dating App
For those seeking a middle ground between the superficiality of Tinder and seriousness of Match.com, Hinge has you covered. The dating app that's "designed to be deleted," it uses your existing Facebook network to forge potential romantic connections. It's taken off amongst the youth crowd, in particular, and includes built-in components to discourage ghosting.
Price: Free
Buy it here (AUS) Buy it here (US)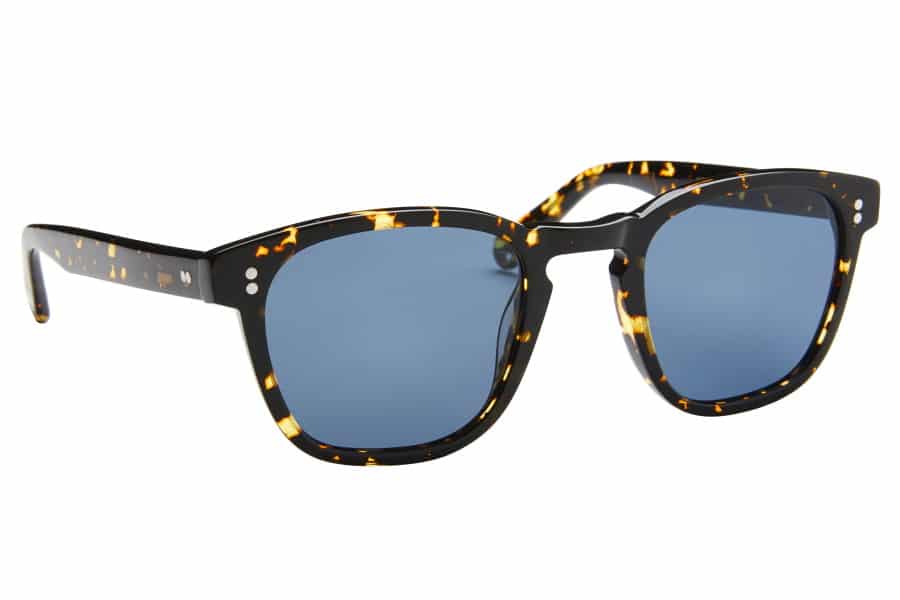 45. Pacifico Optical Yacht Master Cola Sunglasses
Originally developed in collaboration with The Yacht Week, the Pacifico Optical Yacht Masters have since taken on a luxurious life of their own. The polarised lenses feature hydrophobic coating, which repel water and dirt as you embark on your next sea-based adventure. Get them in this striking Cola colourway and you'll have some truly distinct style to go along with all that quality and craftsmanship.
Notable specs: unisex D frame shape; Carl Zeiss Vision Polarised lenses; signature keyhole nose bridge and 5 joint rivet hinges
Price: from AU$195
Buy it here (AUS) Buy it here (US)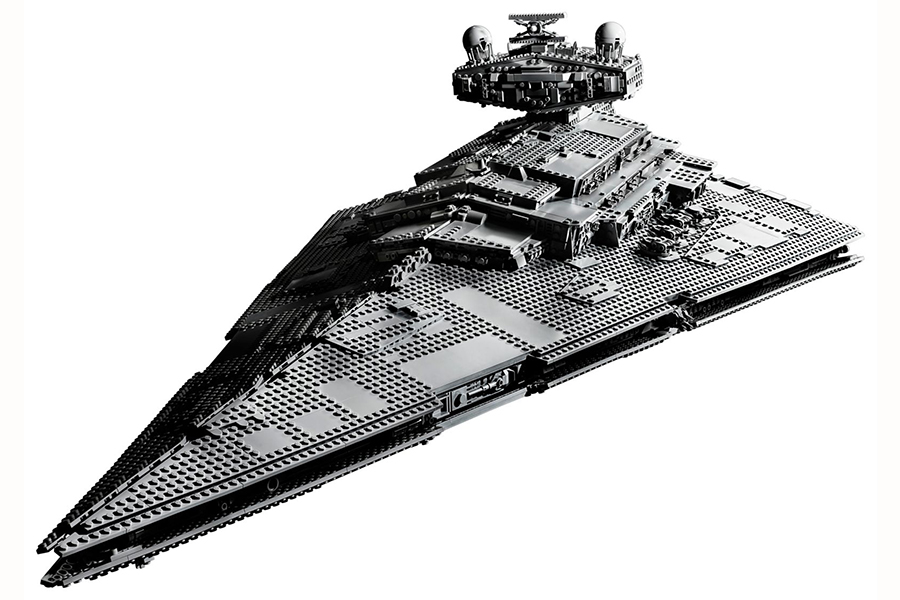 46. LEGO Star Wars Imperial Destroyer
You don't have to be a LEGO fanatic or Star Wars fanboy to appreciate the sheer spectacle of this monolithic set (though being one or both surely wouldn't hurt). A grand total of 4,784 bricks come together to assemble a surprisingly accurate version of the Imperial Destroyer, complete with swiveling guns and a tilting radar dish. A buildable and attachable scale version of a Rebel Tantive IV is also included in the set.
Notable specs: 4784 Pieces
Price: from $1099.99
Buy it here (AUS) Buy it here (US)
Read the article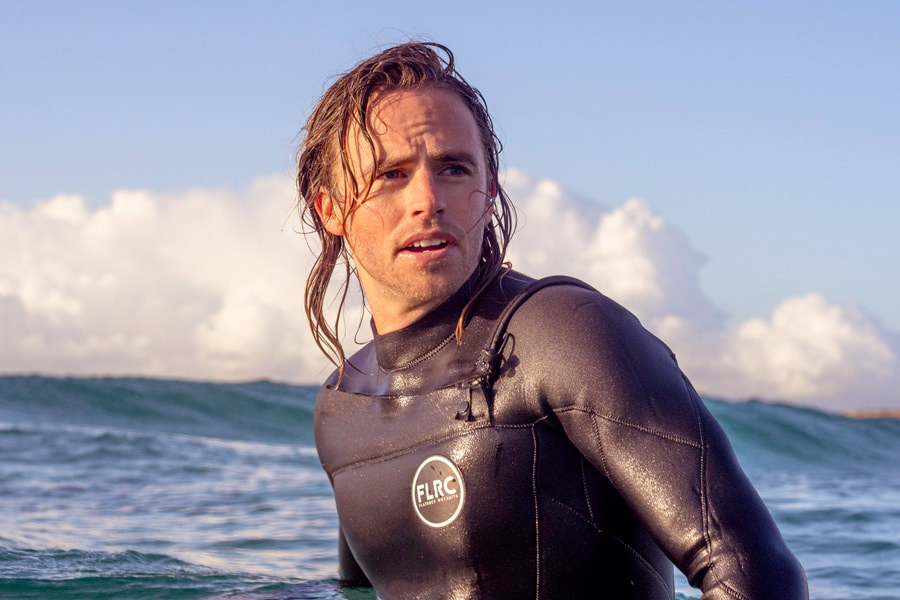 47. Flatrock Wetsuit Steamer
In our opinion, Australia's own Flatrock Wetsuits produces some of the best steamers on the planet. Each one in the Sarvo Series is constructed by hand in a small Japanese fishing town, where the local factory has been crafting diver suits for over 50 years. With 3mm thickness around the core and 2mm on the arms and legs, these neoprene limestone steamers fit like a second skin and keep you nice and toasty in cold water.
Notable specs: constructed from 18 hand-cut panels of Japanese limestone neoprene; 3mm neoprene thickness around the core (2mm around the arms and legs)
Price: from $349.99
Buy it here (AUS) Buy it here (US)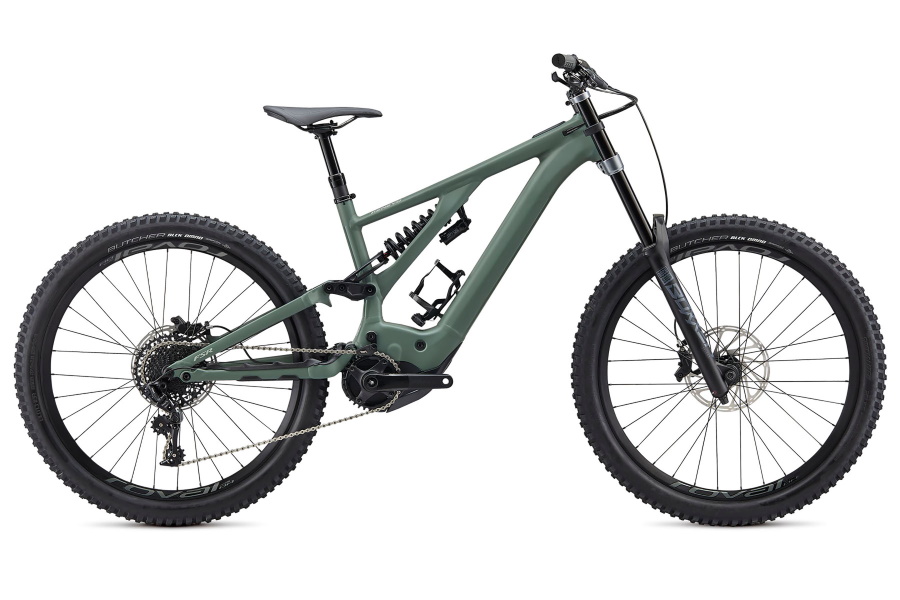 48. Turbo Kenevo E-Mountain Bike
It's sturdy. It's fast. It's lightweight. It's the Turbo Kenevo E-Mountain Bike and you'll freaking love it. A long cockpit, slack head angle, and low centre of gravity combine to deliver consistent balance as you navigate the nearest hostile terrain. Powering the ride is a special 2.1 motor, which amplifies your input by up to 410% with zero awkward surges. From harrowing climb up to fast-paced descent, this brilliant bike has your back.
Price: from $5,600
Buy it here (AUS) Buy it here (US)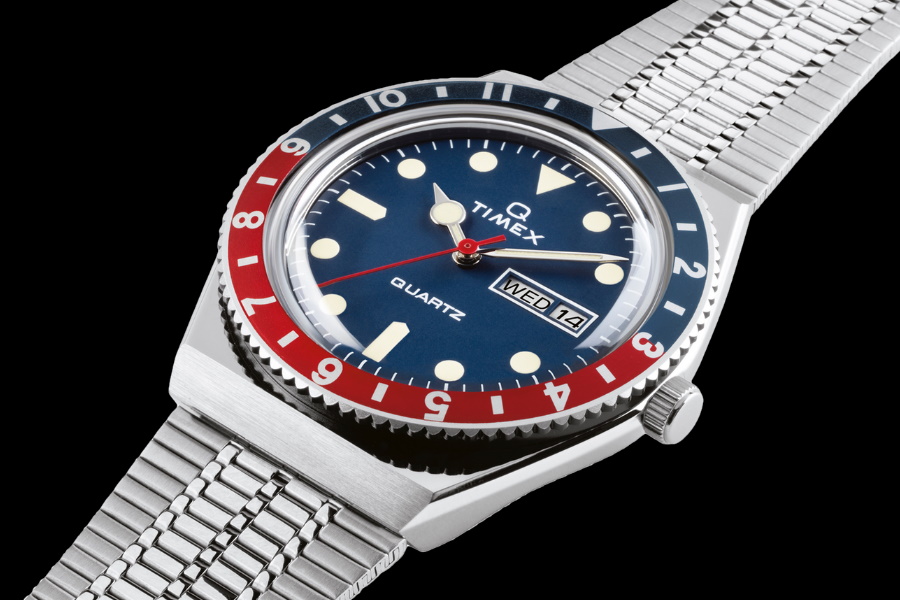 49. Q Timex
Timex introduced its first quartz watch—better known as Q—all the way back in 1972. A few years later, it brought in a stainless steel bracelet and GMT-inspired design with a bidirectional, rotating bezel. Jump ahead 40 years and Timex has resurrected that 1979 version, which holds up considerably well. Powered by Seiko movement and presented on a classic 'Pepsi' dial, the affordable watch proves that some looks never go out of style.
Notable specs: stainless steel watch case; stainless steel expansion band; day & date window; water resistant to 50 meters
Price: from $189
Buy it here (AUS) Buy it here (US)
7 Top New Zealand Whiskies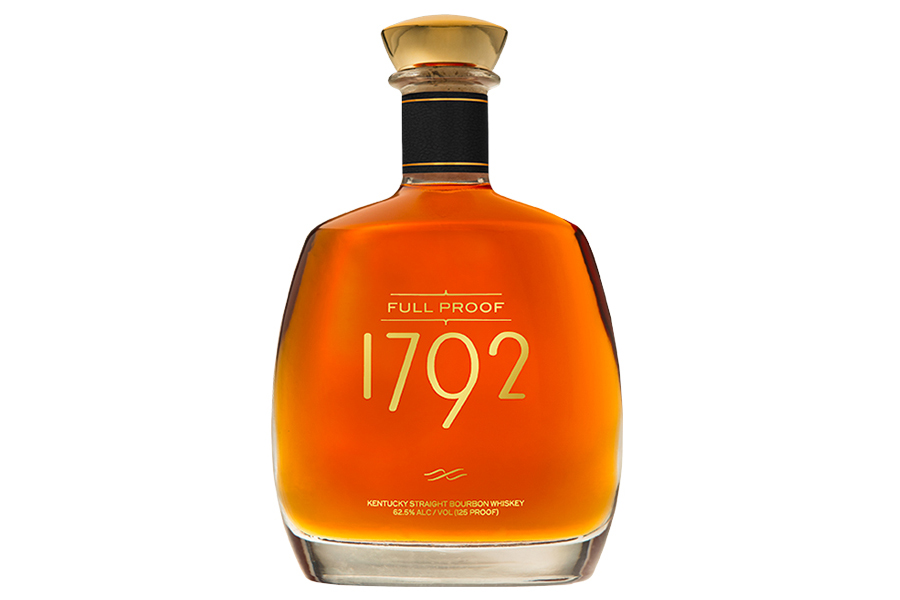 50. 1792 Full Proof Kentucky Straight Bourbon
When full-time whisky writer Jim Murray releases his annual bible and its slate of awards, enthusiasts from around the world pay attention. This year's grand champion was 1792 Full Proof Kentucky Straight Bourbon, which comes to us from Barton 1792 Distillery. A nose of honey and fruit gives way to a similarly sweet and fruity palate, with notes of citrus and bitterness at the finish. Full proof means full flavour but it also means plenty of heat, so don't be afraid to add a few drops of water or a big ice cube.
Notable specs: ABV 62.5%; Caramel, Smoky, Vanilla (tasting notes)
Price: from $57.99
Buy it here (AUS) Buy it here (US)
Read the article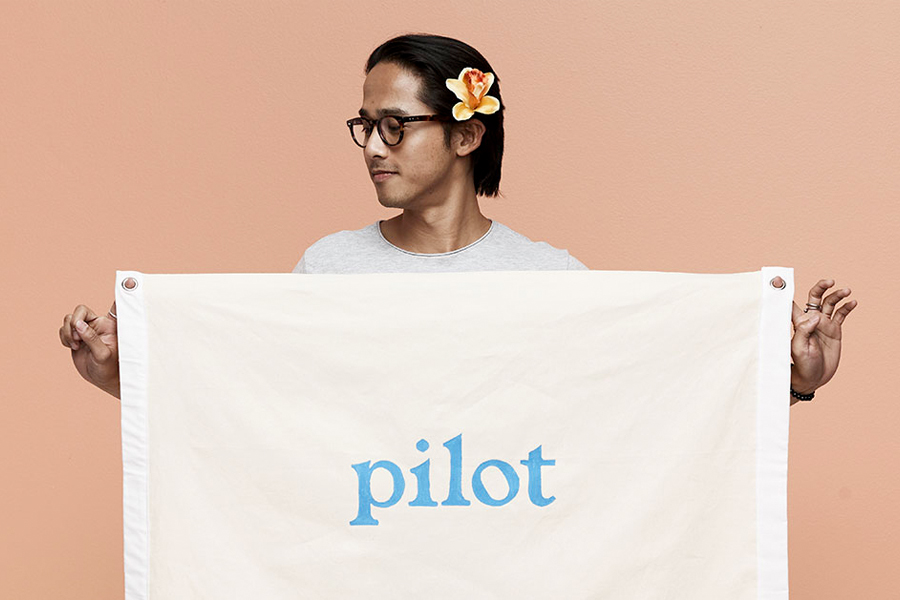 51. Pilot: The Health Navigator For Men
We Aussie men can be a little too proud, staving off doctor's visits until it's time to amputate a leg or something. That's exactly where Pilot comes in. A web-based platform of ample privacy and blatant convenience, it connects young men with a doctor or psychologist and even delivers treatments to your door. By keeping the exchanges online, you save time and face in one fell swoop. Use it for what ails you.
Buy it here (AUS) Buy it here (US)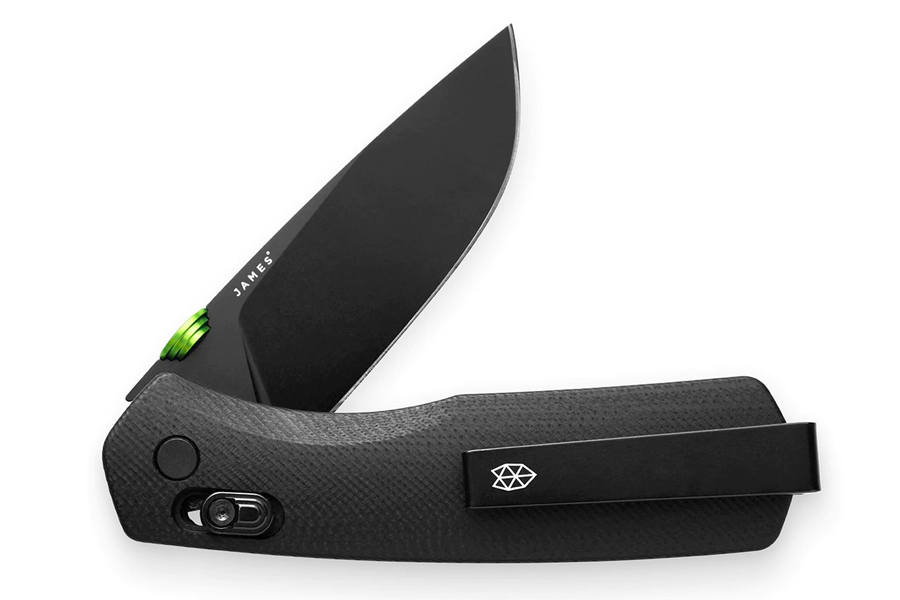 52. The James Brand Carter Knife
We love ourselves some quality EDC and that's why we love this advanced pocket knife from The James Brand. Dubbed The Carter, it features a slide-lock mechanism, corrosion-resistant blade of VG-10 stainless steel, G10 or Micarta scales, and reversible pocket clip. Indisputably sleek, it's also slim, lightweight, strong, and ambidextrous.
Notable specs: blade steel VG-10; Ambidextrous slide lock; Stainless Steel / Torx T6
Price: from $139
Buy it here (AUS) Buy it here (US)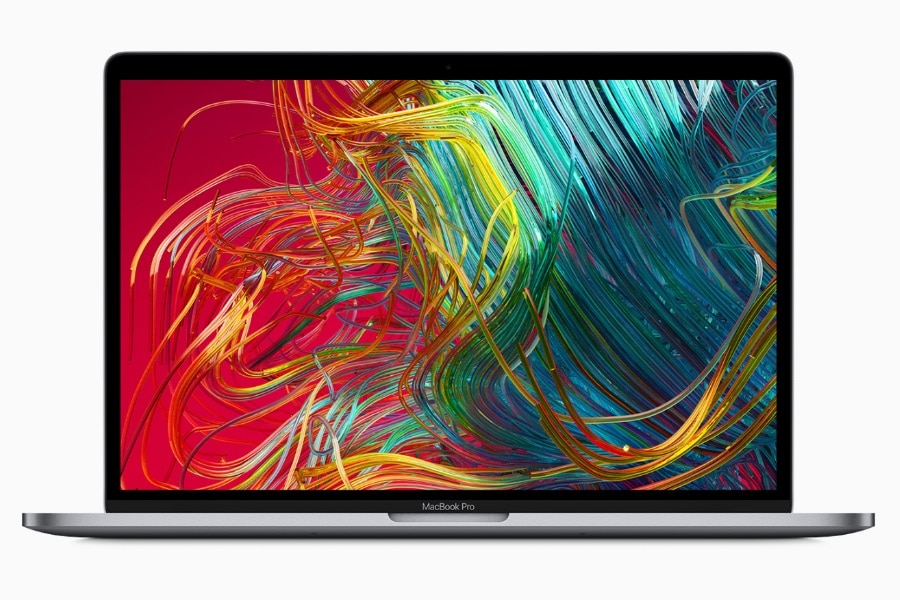 53. MacBook Pro 16
Apple's beloved MacBook Pro is now bigger than ever before, courtesy of a new 16" display. It's also packed to the gills with choice specs, including the latest 8-core processors, up to 64GB of memory, high-resolution graphics, and an all-new thermal design. That's joined by a six-speaker sound system, extended battery life, new Magic Keyboard, Touch Bar, Touch ID, Force Touch trackpad, and full spectrum of apps and suites. This is definitely a good time for an upgrade.
Notable specs: 16-inch Retina display; Intel Core i9 processor; 100-watt-hour lithium-polymer battery
Price: from A$3,799
Three Bulldog Skincare Products You Should Know About Buy it here (US)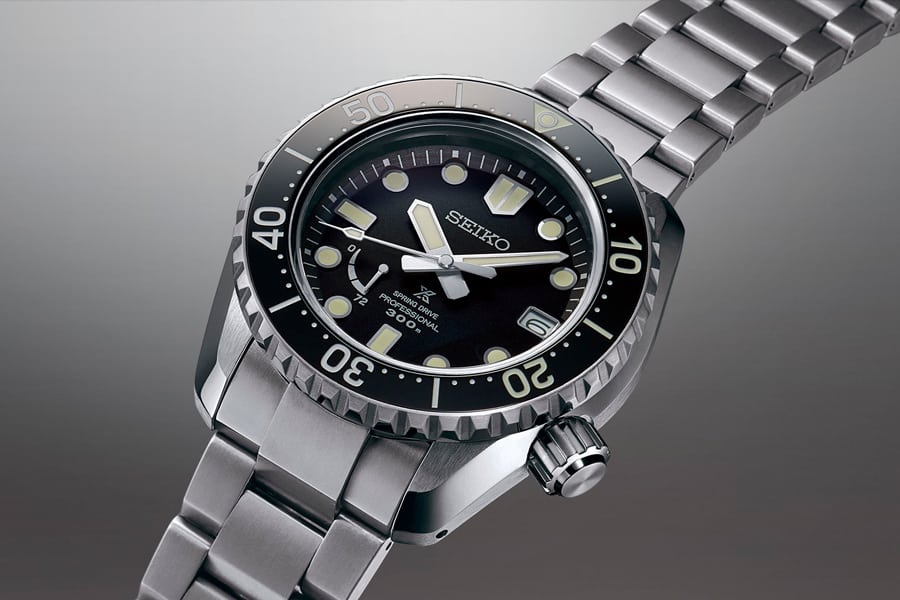 54. Seiko's Prospex LX Line Diver
Seiko updates a retro classic for modern times and the results are nothing short of stunning. Ready for all sorts of adventure, the Prospex LX Line Diver delivers one-second-per-day precision, water resistance to 300m, and high levels of shock and temperature resistance. Thanks to a lower centre of gravity, the elegant case sits comfortably on any wrist. Robust functionality and streamlined design rarely harmonise the way they do here.
Buy it here (AUS) Buy it here (US)
Read the article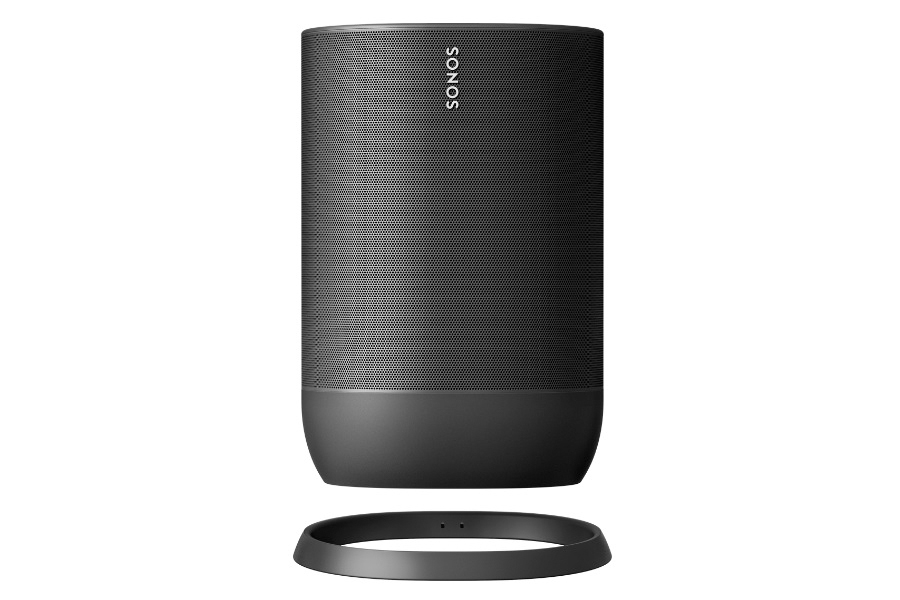 55. Sonos Move Speaker
Audio brand Sonos finally produced its first portable speaker, which goes by the appropriate name of Move. Weather-resistant and ultra-durable, it streams music by way of WiFi at home and Bluetooth when you're out and about. Packed within its compact body are two Class-D digital amps, a downward-firing tweeter, and an integrated mid-woofer. In addition to powerful sound, it also delivers built-in voice control, capacitive touch controls, automatic software updates, and a long-lasting battery.
Notable specs: voice control; weather-resistant (IP56 rating); up to 11 hours
Price: from $649
Buy it here (AUS) Buy it here (US)
Read the article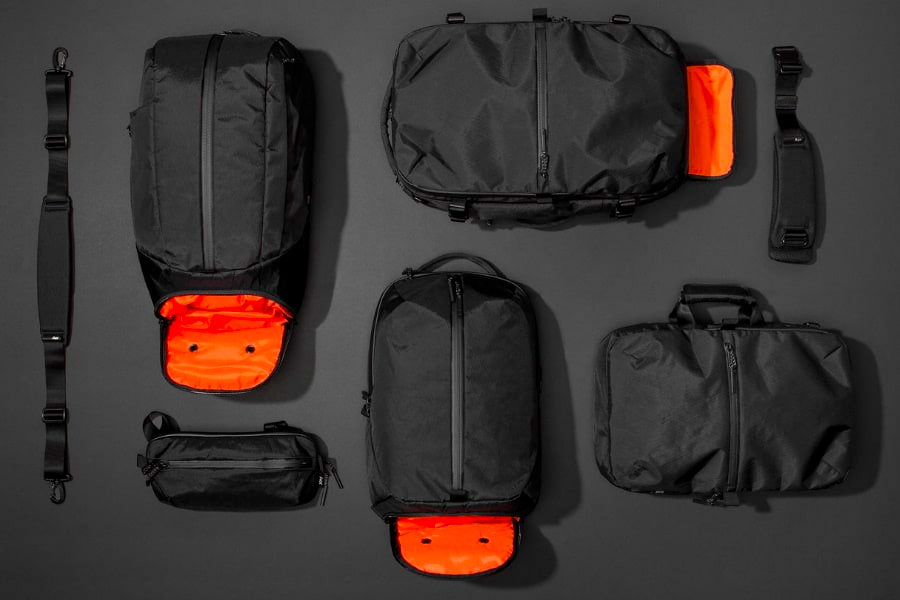 56. Aer Fit Pack X-Pac 2
Hosting a patented sailcloth exterior, this waterproof bag from Aer is as fashionable as it is functional. It features Duraflex plastic hardware, a front-load main compartment, ventilated shoe compartment, padded laptop pocket, padded mesh back panel, and more. Take it to work and then to the gym without losing your stylish stride.
Notable specs: VX-42 X-Pac™ sailcloth exterior by Dimension-Polyant®; 18.8 L; High-visibility orange interior liner
Price: from $155
Buy it here (AUS) Buy it here (US)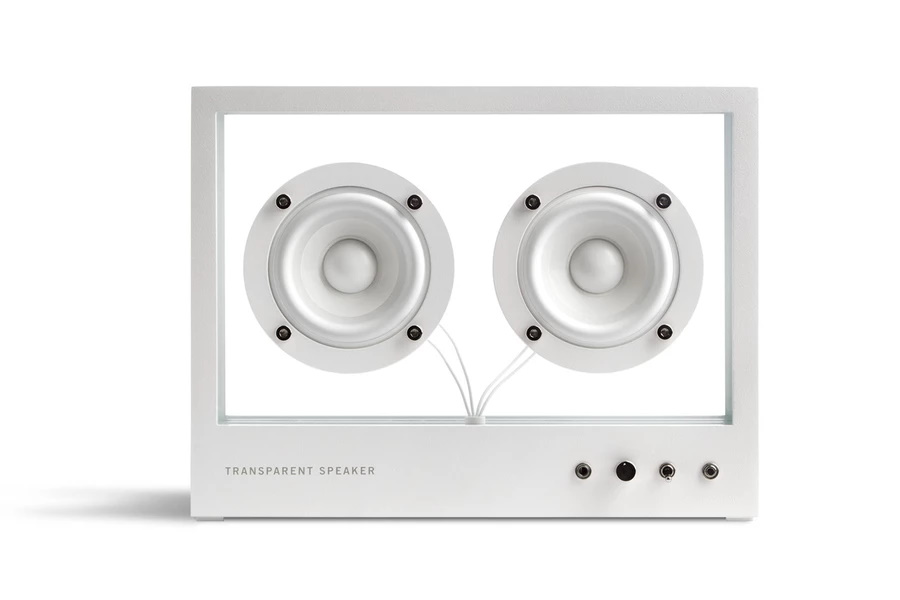 57. Transparent Speaker
When is a speaker so much more than a speaker? When it's this one from Transparent Sound. Carefully designed down to every detail, the Transparnet Speaker is refined to the essential elements, constructed by one single aluminium "uniframe" and tempered glass panels.
Notable specs: 2x15w (Output power); 60 Hz—20 kHz (Frequency Response); Bluetooth and 'True Wireless' dual speaker streaming
Price: from $550
Lark Distilling Launches Legacy, Oldest Single Malt Whisky 10 Tools For a Home Workout
15 Best Cable Exercises for a Full Body Workout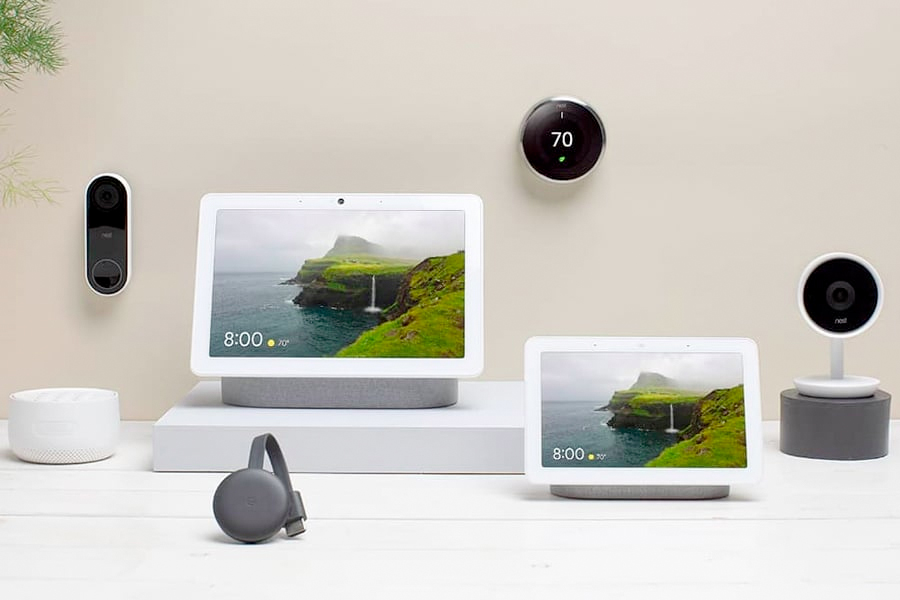 58. Google Nest Hub Max
We might have dubbed Google's Nest Hub Max as "the next Big Brother," but that doesn't mean we don't love the thing. Following in the tradition of its predecessor (Google Home Hub), this high-powered display streamlines all your smart devices. It comes with a 10" smart screen and features a camera on top, allowing you to make video calls or monitor your home from afar. Who knew that Big Brother would be so accommodating?
Price: from $299
Buy it here (AUS) Buy it here (US)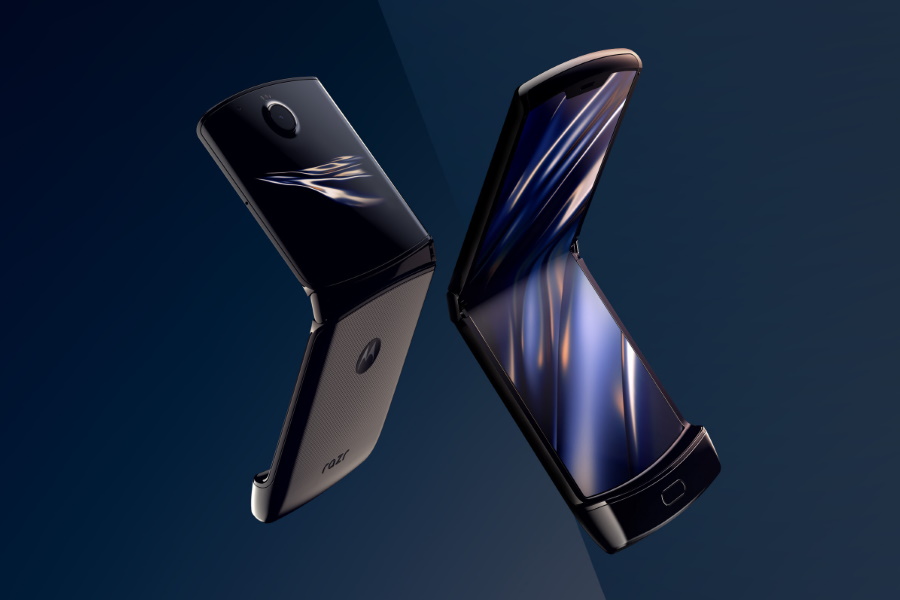 59. Motorola Razr
Before getting knocked off its perch by the iPhone, Motorola's Razr was an ultra-slim and wildly popular mobile device back in the day. Now the sexy stunner has returned, expanding upon its original flip-phone design by way of foldable screen technology. Take that, Samsung! Otherwise, the Razr is just a solid modern-day smartphone, which runs on a Snapdragon 710 processor and features a 16MP front-facing camera along with a 5MP internal camera.
Price: from $1,500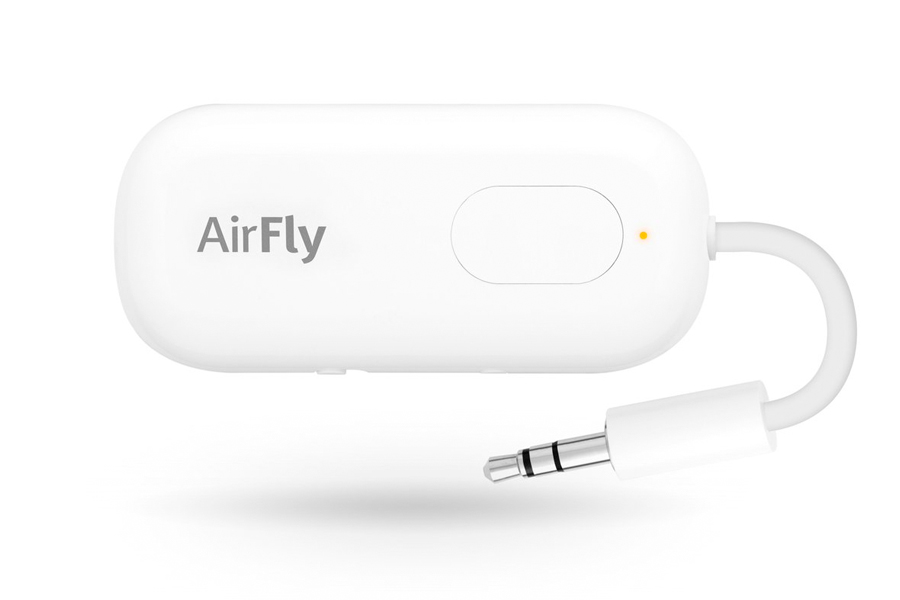 60. Airfly Pro
You're stuck on a long-distance flight with wireless headphones and a 3.5mm jack on the entertainment system in front of you. What do you do? What. Do. You. Do? Well, you can buy a pair of crappy airline headphones, or you can use the Airfly Pro instead. Compatible with a number of brand names (AirPods, Beats, etc), it plugs into a 3.5mm jack and relays audio to your wireless headphones using a Bluetooth signal. The battery lasts for up to 16 hours on a single charge, so use this nimble transmitter on long flights or at the gym or anywhere else that might fit the bill.
Notable specs: Built-in battery lasts 16+ hours; recharges via USB-C
Price: from $54.95
Buy it here (AUS) Buy it here (US)
2016 Christmas Gift Guide – The Boozehound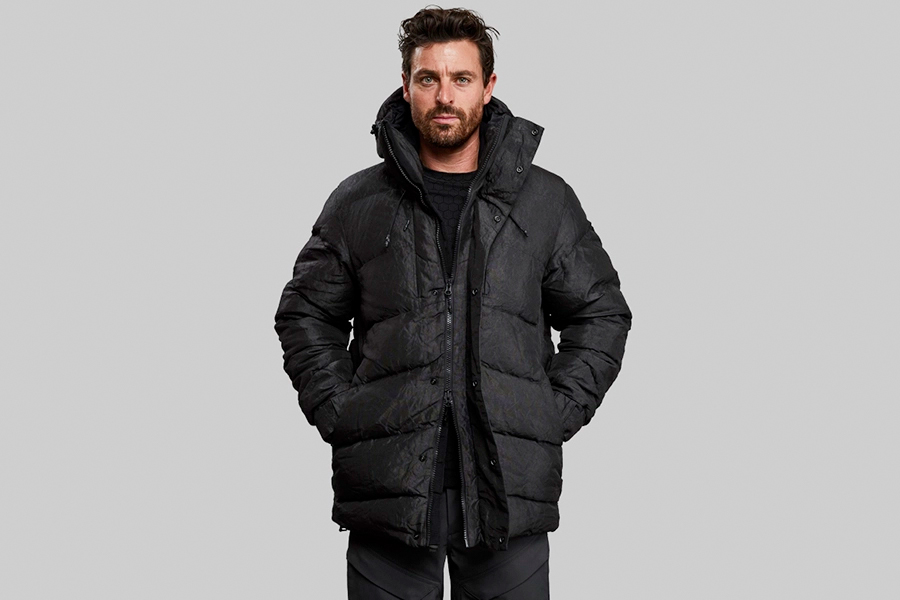 61. Vollebak indestructible puffer
Vollebak reconstructed the everyday puffer jacket from the inside out, using the strongest fibre ever created. In turn, a traditionally weak and delicate garment is now basically indestructible, as in 15x stronger than steel. Available in black and only black, the jacket actually gets tougher when the weather gets colder. This isn't just a high-quality puffer—it's survival gear.
Notable specs: 100% Dyneema Black; suitable for -40°C; weight 2,000 grams; 2 invisible chest pockets; 2 fleece-lined side pockets
Price: from $995
Buy it here (AUS) Buy it here (US)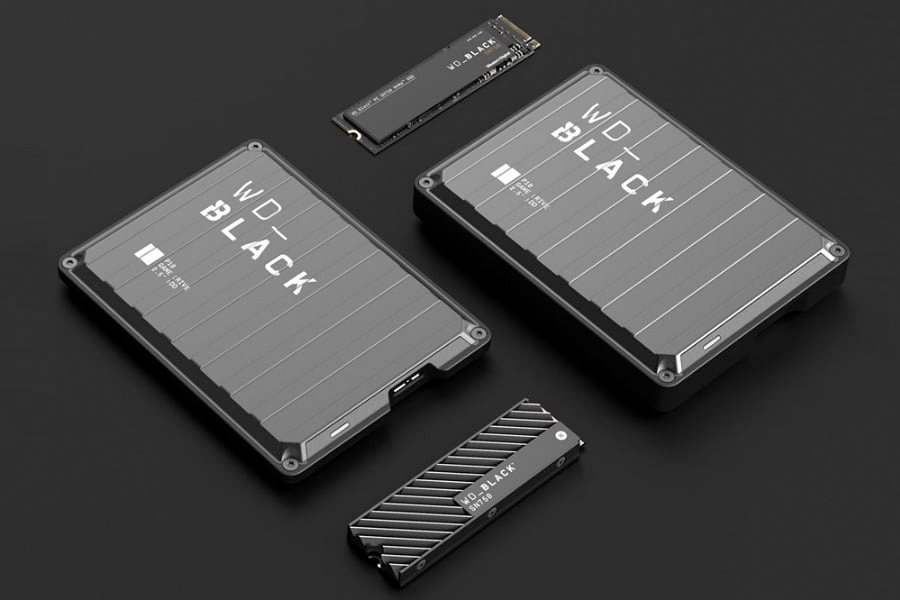 62. WD_BLACK Gaming Hard Drive
Gamers hoping to boost their system's digital storage need look no further than this specialised hard drive. Purposefully designed for PlayStation 4, Xbox One, and PC, it delivers lightning-fast speeds and enough space for dozens of games. Given the size of your standard Xbox One game, that's saying a lot. Choose between a variety of storage capacities, two of which include free, limited-time access to Xbox Game Pass Ultimate.
Qantas is Handing Out 1,000 Free Qantas Points For Every Fully Vaccinated Australian Buy it here (US)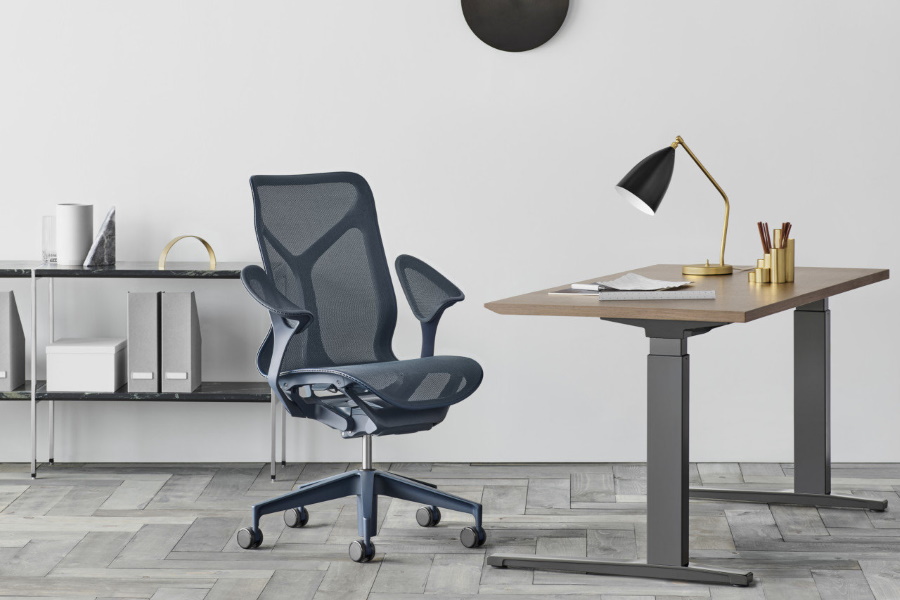 63. Herman Miller Cosm Chair
Representing a collaboration between Studio 7.5 and Herman Miller, this revolutionary chair instantly adapts to your movements, contours, and postures. Its natural responsiveness and impeccable balance seems to defy gravity, meaning you might very well feel like you're floating in space. Bring it into your home or office and cosy up to its innovative potential.
Notable specs: Auto-Harmonic™ tilt mechanism automatically adjusts; Flexible frame; Continuous and breathable seat and back
Price: from $1,395
Buy it here (AUS) Buy it here (US)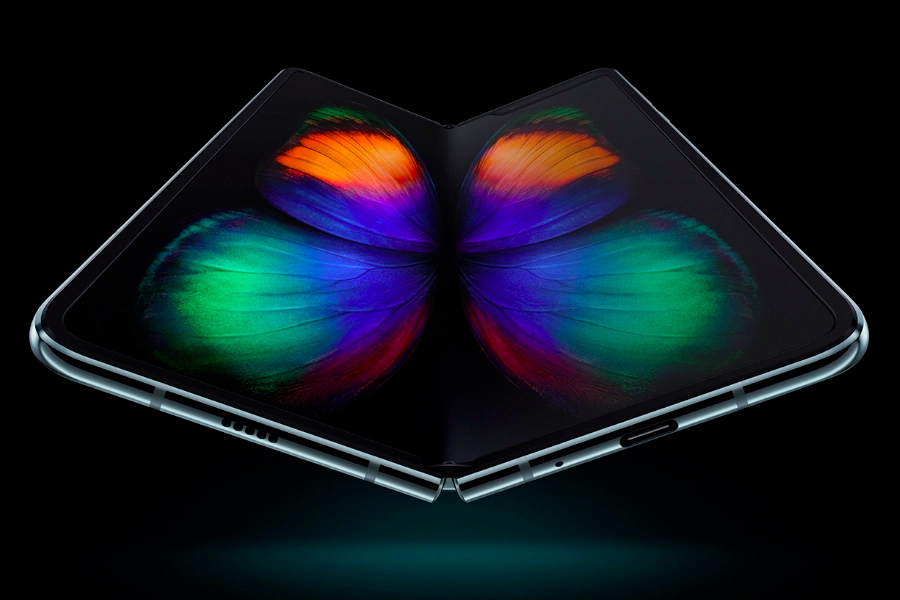 64. Samsung Galaxy Fold Phone
After an endless string of teases, glitches, and delays, the Samsung Galaxy Fold finally arrived in Australia. Featuring the world's first 7.3" Infinity Flex Display, the device switches between two unique and highly usable interfaces in smooth and seamless fashion. That's not to mention the multi-tiered camera setup, which boasts a grand total of six lenses. Use this groundbreaking gadget as a 4.6" smartphone or mini-tablet and start multitasking like the digital warrior you are.
Notable specs: 7.3-inch Infinity FlexTM Display; two display sizes on one incredible device; HDR10+ colour and contrast with Dynamic Tone Mapping; Dual battery intelligently
Price: from $1,980
Buy it here (AUS) Three Michelin-Starred L'Enclume Takes Residency at Bathers' Pavilion
Monday Munchies: June 27 – God of the Grill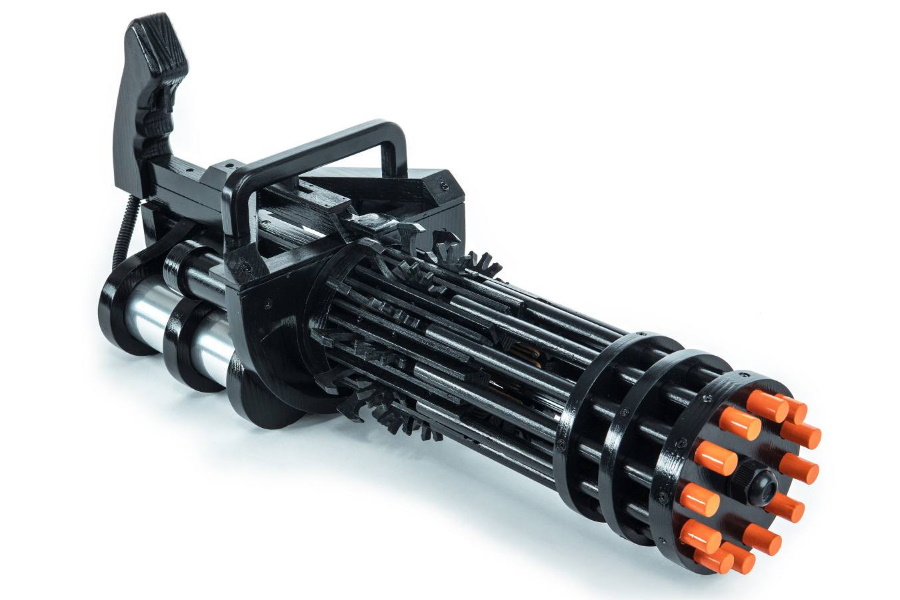 65. Rubber Band Gatling Gun
Taking the concept of rubber band warfare into Rambo territory, the Gatling Gun must be seen to be believed. Constructed from wood and powered by an electric motor, it packs 144 shots worth of rubber band ammo into 12 rotating barrels. Take one look at this bad boy—which comes in either natural wood or black—and you'll quickly understand why it racked up over $300k in pledges over on Kickstarter.
Notable specs: wood cut out on the CNC machine; ammo consists of 144 shots of rubber bands
Buy it here (AUS) Buy it here (US)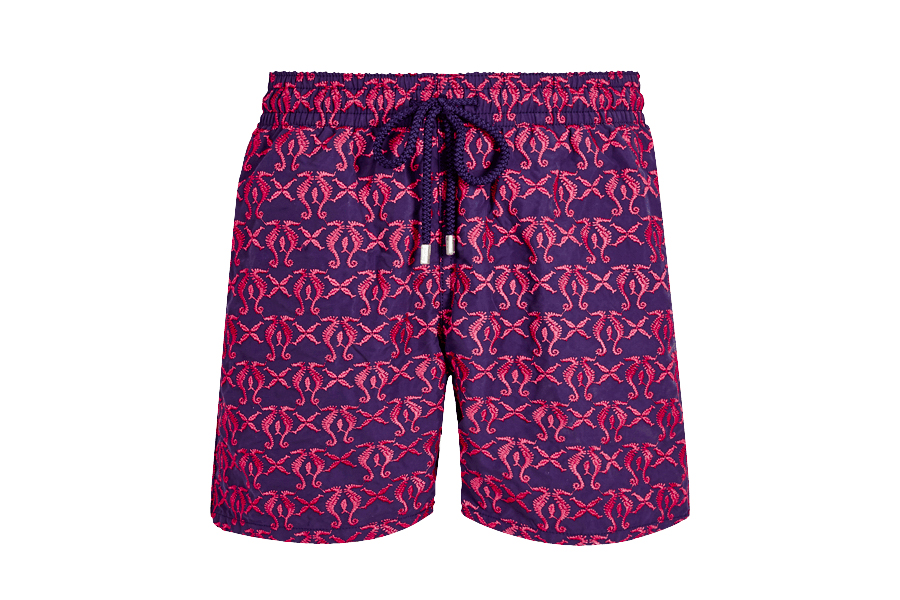 66. Vilbrequin Embroidered Hippocampes Limited Edition Boardshorts
Giving the seahorse its due, this limited edition swimsuit creates a fully embroidered print out of the exotic underwater creature. Made from fast-dry fabric, the trunks feature solid silver tips on the drawcord and a turtle press stud on the back pocket. With only 149 units in existence, this is one way to make sure you stand out from the pack at your next pool party or beach bbq.
Notable specs: embroidered fabric, numbered limited edition; Elastic waistband with drawstring and silver tips (engraving 925 certified); 100% Polyamide, fast dry fabric
Price: from $596.89
Buy it here (AUS) Buy it here (US)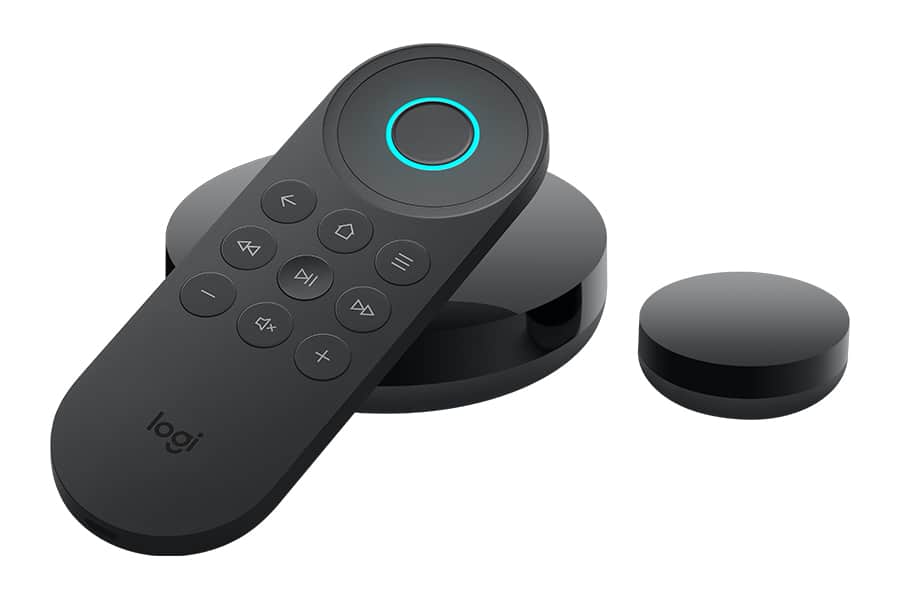 67. Logitech Harmony Express
Leading the charge against button-riddled remote controls, Logitech's Harmony Express is both broadly functional and beautifully unfettered. Thanks to Alexa, operating this trusty gadget is often as simple as using the power of your voice. A universal remote in the truest sense, it controls traditional home theatre equipment along with WiFi and Bluetooth-enabled devices. Bring in the adjoining app and you get even more utility out of this thoroughly modern gadget.
Notable specs: Alexa built in; voice command
Price: from $249.99
Man of Many's Staff Favourites – 6 February 2021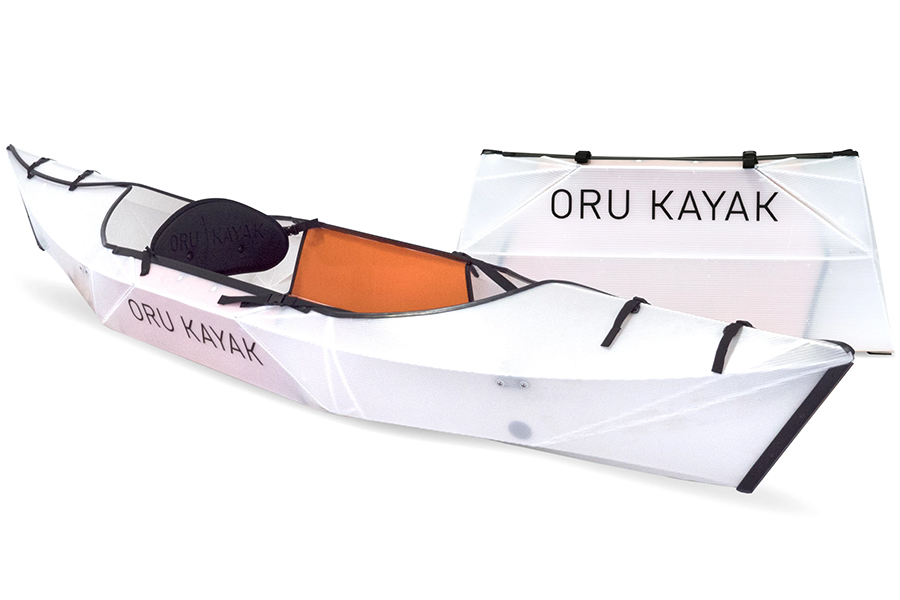 68. Oru Folding Kayak
Touting an origami-like design, Oru's kayak folds down to brilliantly manageable size. And when we say "brilliantly manageable," we're talking the size of your average suitcase. That means you can stow it in the trunk and bring it on flights, relishing its equally approachable weight of just 20 pounds. Assembly takes less than five minutes and gives way to a fully functional inlet, with room for two people. To make an easy thing even easier, Oru also offers a new carry pack.
Notable specs: assembly times from 3-15 minutes
Price: from $899
Buy it here (AUS) Buy it here (US)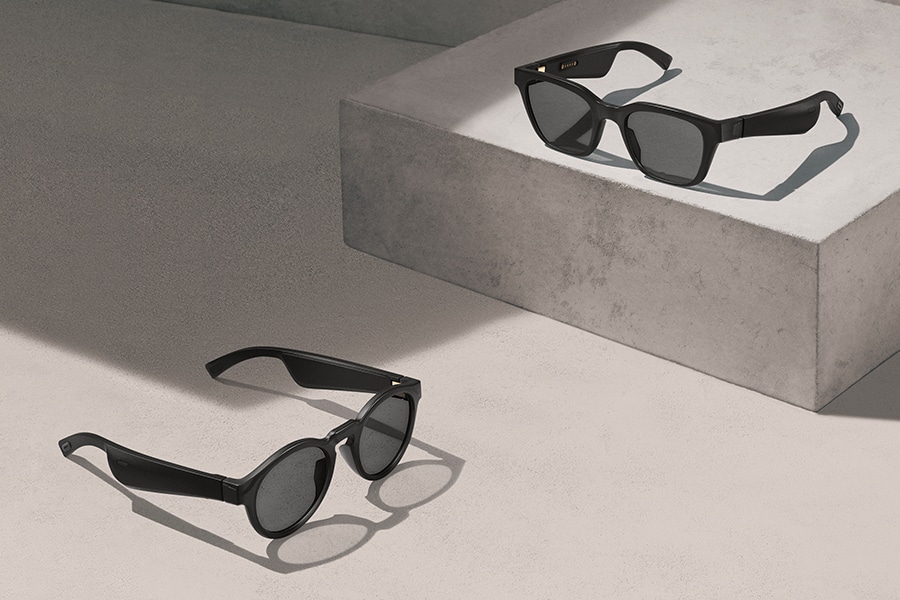 69. Bose Frames
In this tech-savvy world, you just never know what kind of crazy product will pop up next. Here to prove as much are Bose Frames, which wrap premium sunnies and wireless headphones into one stylish package. Inside each pair of high-quality frames is the brand's tiniest audio system to date, with the ability to channel music straight into your eardrums. There's also voice control access and a multi-function button located toward the bottom of the right temple. Don't knock it until you try it.
Notable specs: with built-in Bose speakers; Integrated microphone
Price: from $179.95
Buy it here (AUS) Buy it here (US)
Read the article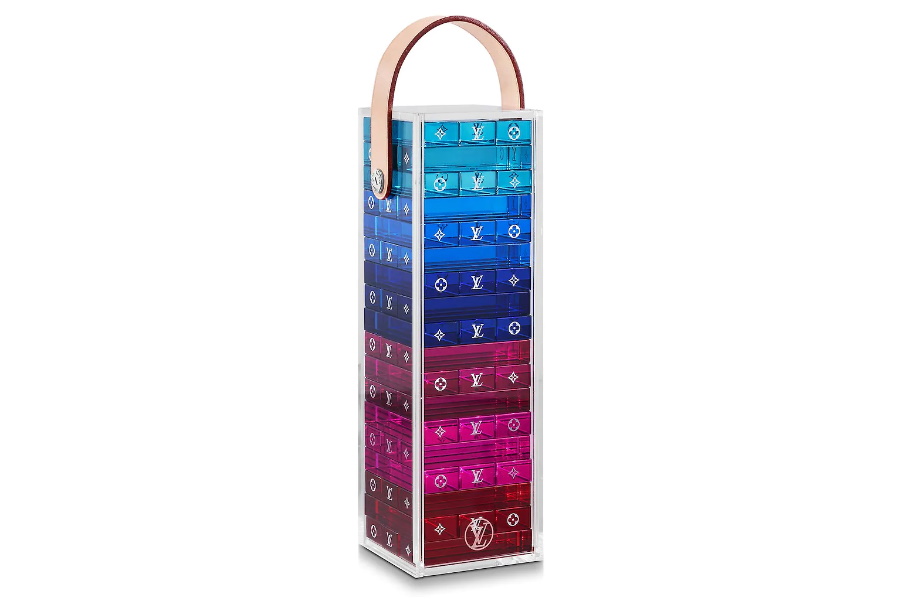 70. Louis Vuitton translucent JENGA set
If you're wondering how spoiled rich kids play Jenga, allow us to present the answer. Priced at around US$3,000, this ultra-luxe version from Louis Vuitton replaces traditional wood blocks with plexiglass cubes. Brimming with colour, it comes housed in a transparent carry case with leather handle.
Price: from $3,000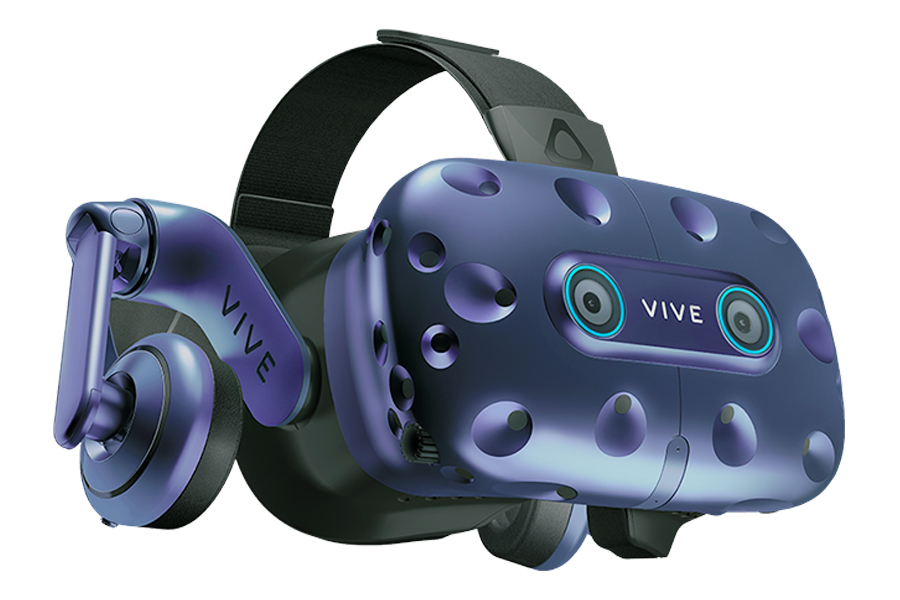 71. HTC Vive Pro Eye
Sitting on the top shelf of VR gear is this premium set-up from HTC. Equipped with the latest and greatest in eye-tracking technology, the Vive Pro Eye delivers a new stratum of simulations, insights, and processing. For those who socially or professionally interact inside virtual worlds, this gear marks a big step up in terms of accuracy and movement alike.
Notable specs: precision eye tracking
Price: from AU$2,299
Buy it here (AUS) Buy it here (US)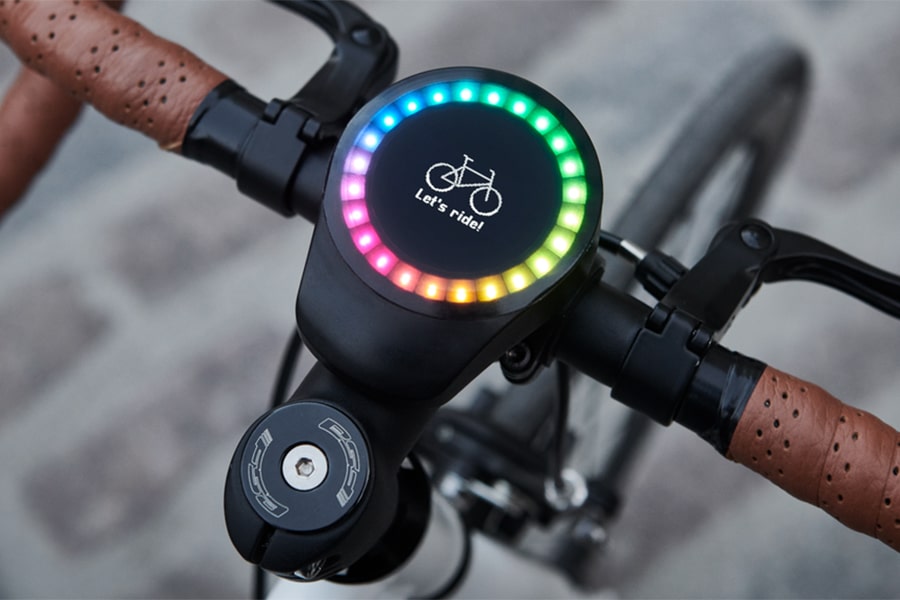 72. SmartHalo 2
Give your bike a performance boost by adding the SmartHalo 2. With this luminous device at your disposal, you gain access to a premium suite of choice features, including fitness tracking. Not only that, but it doubles as both a bright front light and anti-theft security device.
Price: from $159.99
Buy it here (AUS) Buy it here (US)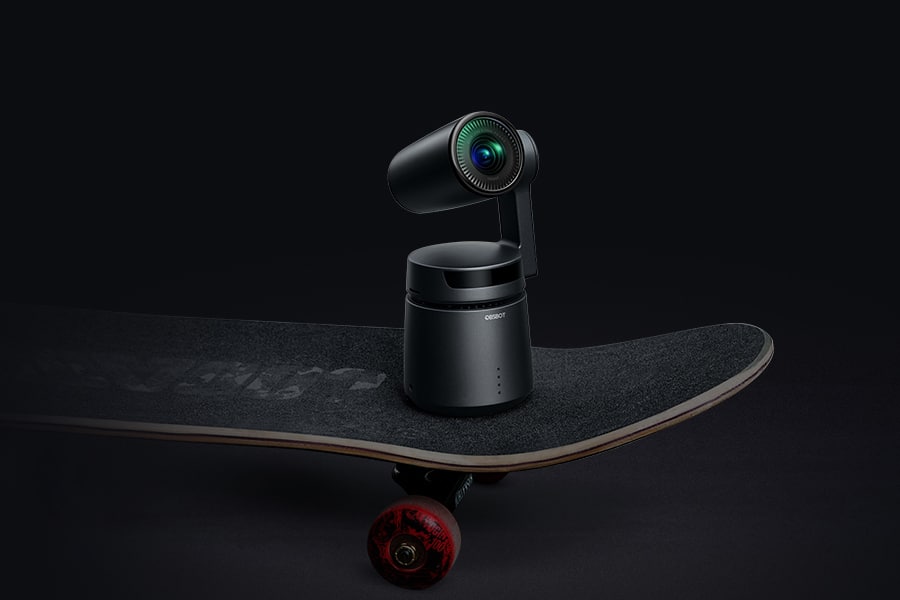 73. Remo Tech OBSBOT Tail
Meet the world's first auto-director AI camera. It goes by the name of Obsbot Tail and it takes on the role of cameraman using high-quality hardware and advanced algorithms. Able to track, record, and capture motion in up to 4K/60fps, it uses a three-axis gimbal to move on its own. That leaves you free to get in front of the camera and bring out your inner movie star.
Notable specs: 3-Axis Mechanical Gimbal; Powerful AI Chip Performance; Video capture resolution – 1080p, 720p, 4K, 2.7K
Price: from $469
7 Ways to Optimise and Boost Your Libido A Beginner's Guide to the Paleo Diet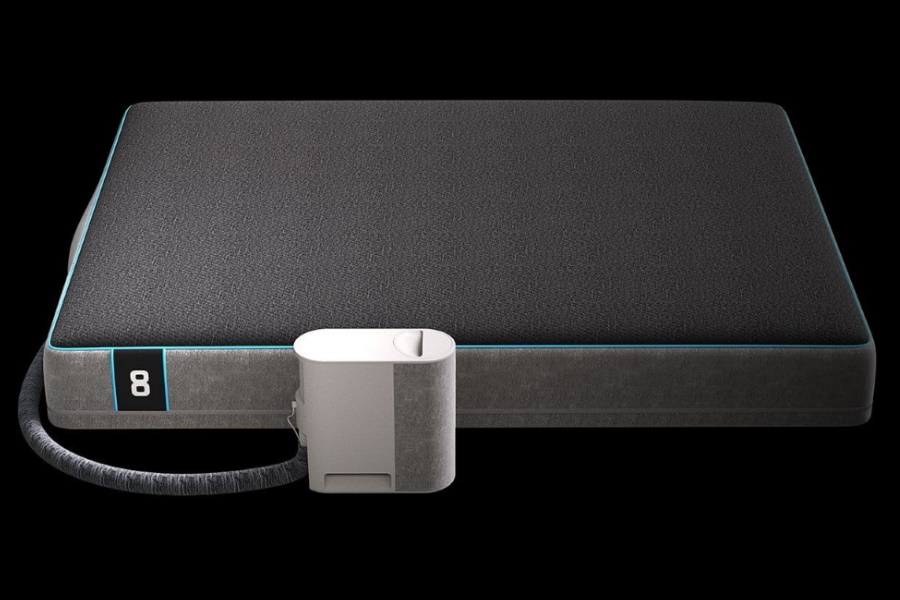 74. Eight Sleep Pod
Your new key to a good night's sleep is called The Pod and it regulates temperatures on either side, warming and cooling in accordance with your exact needs. What's more, it contains a built-in thermo alarm, which adjusts the temperature to wake you from your slumber in noise-free fashion. This thing is so modern that it even comes with an app and fitness membership program. It's also ridiculously comfortable.
Notable specs: 55-110°F Automated cooling & heating ; Dual-Zone; Sleep tracking; HRV monitoring
Price: from $2,345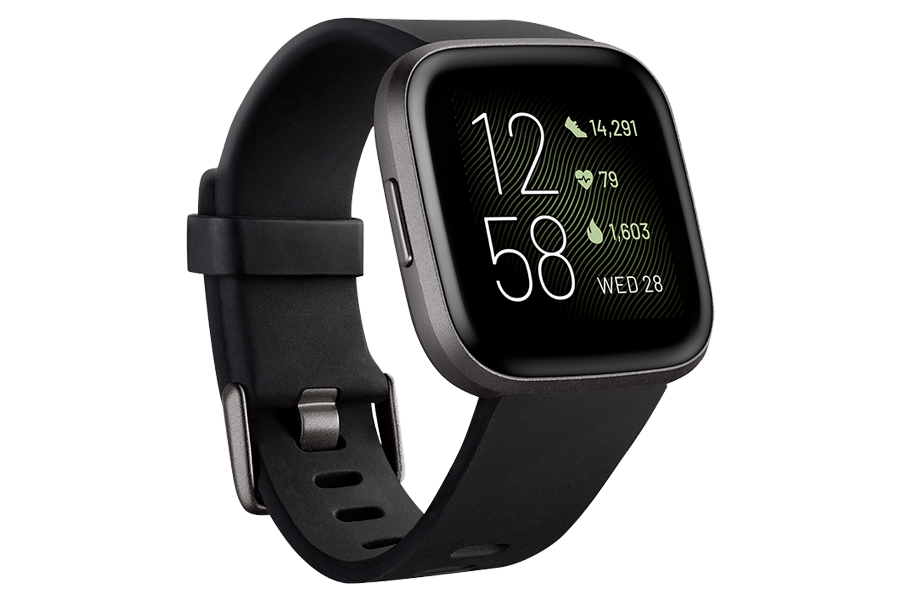 75. FitBit Versa 2
Like a star athlete, FitBit manages to stay ahead of the competition. Its newest smartwatch—aka the Versa 2—keeps that momentum going strong. Use it to track your heart rate, measure steps, count calories, score sleep, and more. It comes with Alexa built-in and features a larger display than its predecessor. Sealing the deal is a supremely long battery life.
Notable specs: Weather, Sleep Monitor, Reminders, Voice Assistant, Alexa, Phone, GPS, Heart Rate Monitor
Price: from $148.95
Buy it here (AUS) Buy it here (US)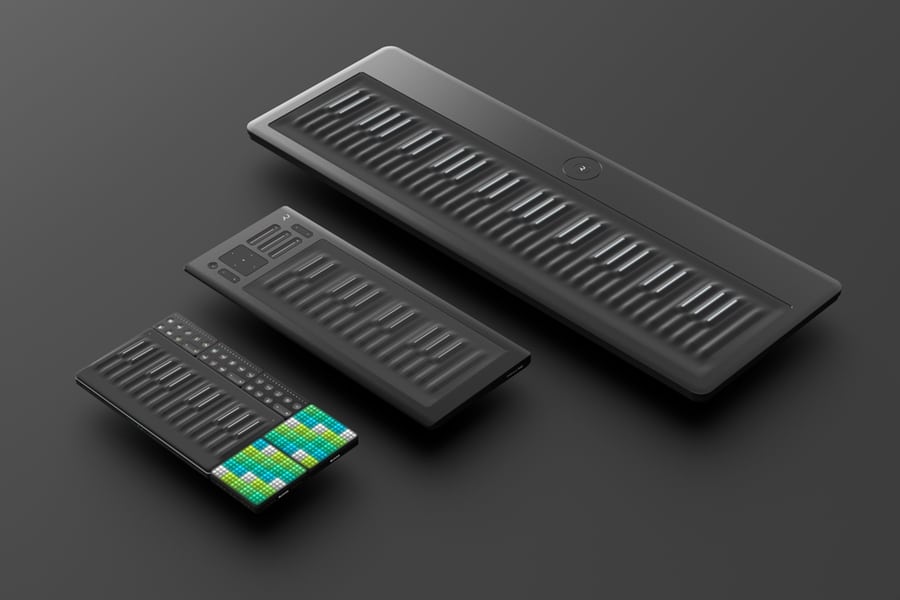 76. Roli Seaboard & Blocks
Instruments brand ROLI brought more power to the people in 2019, releasing its most accessible and affordable modular system to date. Link up multiple Seaboard Blocks to explore a truly epic sonic terrain, leaving no beat or melody behind. The more Blocks you add, the greater your arsenal of sound. The possibilities are endless.
Notable specs: 24 keywaves, two-octave playing surface, over 200 included sounds; Wireless; portable
Price: from $299
Buy it here (AUS) Buy it here (US)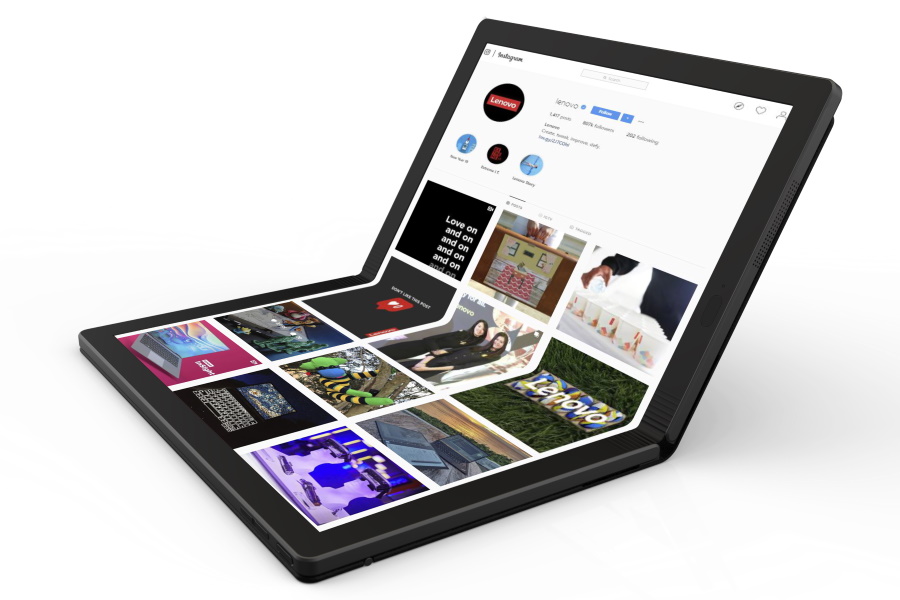 77. Lenovo ThinkPad X1 Foldable
Representing a world first, Lenovo's ThinkPad X1 concept brilliantly unfolds from a tablet into a laptop. Aimed at frequent travellers and anyone else who takes their work on the road, this versatile device runs on an Intel processor and features an OLED 2K display. Should it go to market in 2020, it could be a game-changer.
Price: from $2,499
Buy it here (AUS) Buy it here (US)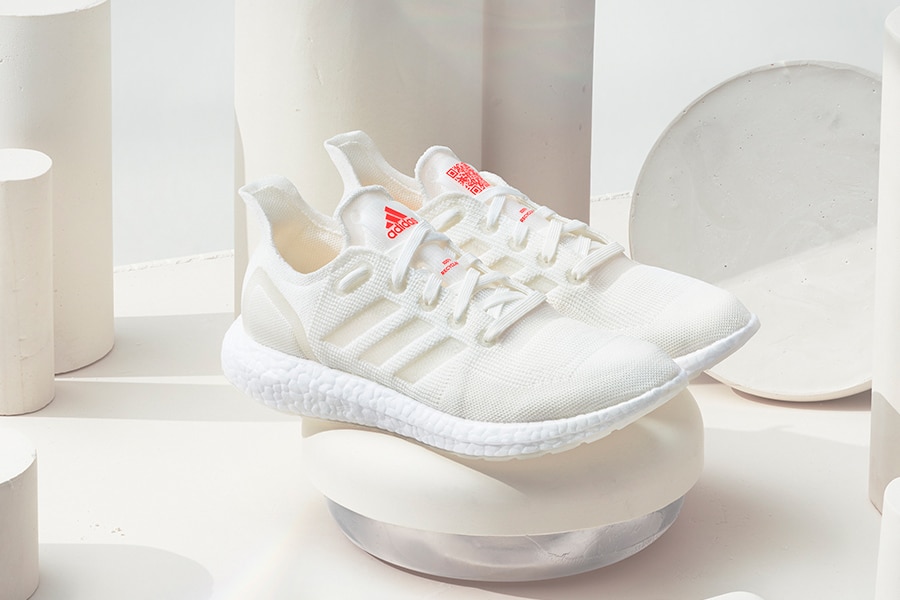 78. adidas FUTURECRAFT.LOOP
Pointing toward a stylish and sustainable future, adidas crafted every single component of the LOOP sneaker out of 100% reusable TPU. That means the shoe isn't just made of recycled materials, but it's also completely recyclable in its own right. When your pair has run its course, send it back to adidas, where the brand will break down the material for use in another pair. We love it.
Price: from $333
Laphroaig Whisky is a Smoky Slap in the Face for the Holiday Season 14 Best Day Spas in Adelaide
Liver King Finally Admits to Lying About Steroid Use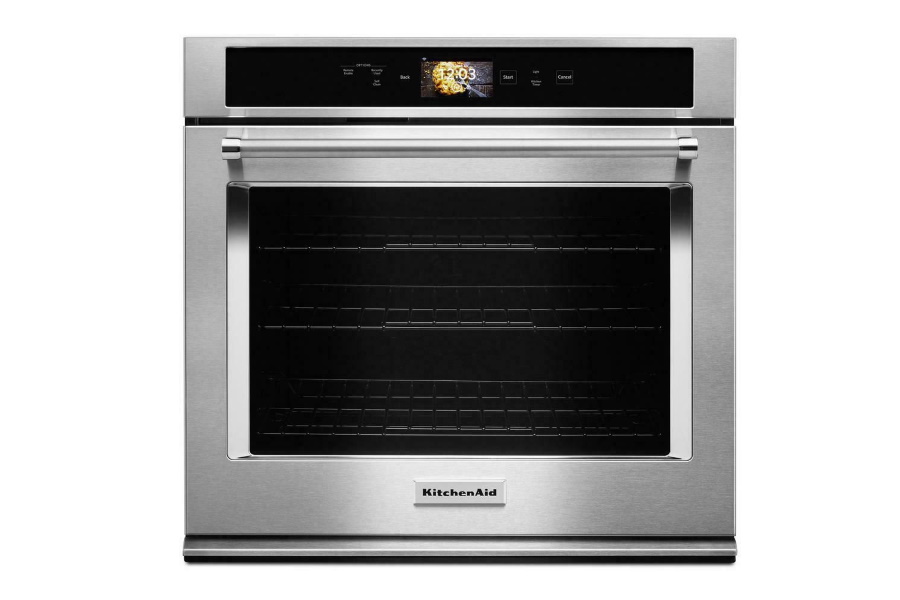 79. KitchenAid Smart Oven+
Unlock your culinary potential with the KitchenAid Smart Oven+, which features double-walled insulation and comes with interchangeable attachments. Whether you're grilling, baking, broiling, or steaming, this modern appliance enables the utmost level of cooking control. Yes, there's a full-colour touchscreen and yes, there's an adjoining app. What, you were expecting otherwise?
Notable specs: 30-inch single oven; connects to your smart home
Price: from $3,000
Buy it here (AUS) Buy it here (US)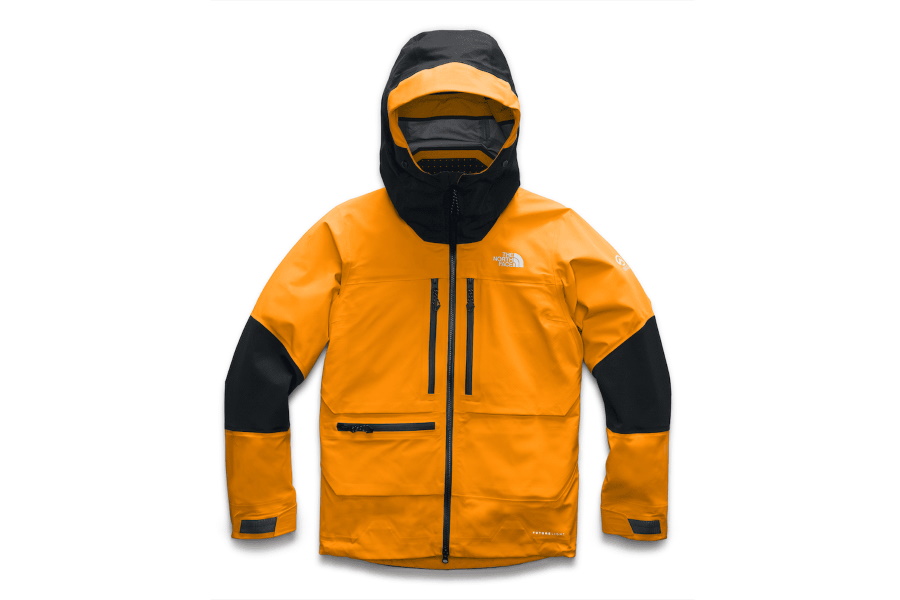 80. The North Face FUTURELIGHT Jacket
The ultimate outdoor apparel comes from North Face and uses advanced FUTURELIGHT technology. By adding air permeability to a waterproof membrane, the FUTURELIGHT fabric delivers maximum ventilation while remaining fully waterproof and super durable. It all results in the brand's most lightweight and breathable jacket to date, which will conquer any obstacle you can throw its way.
Price: from $650
Buy it here (AUS) Buy it here (US)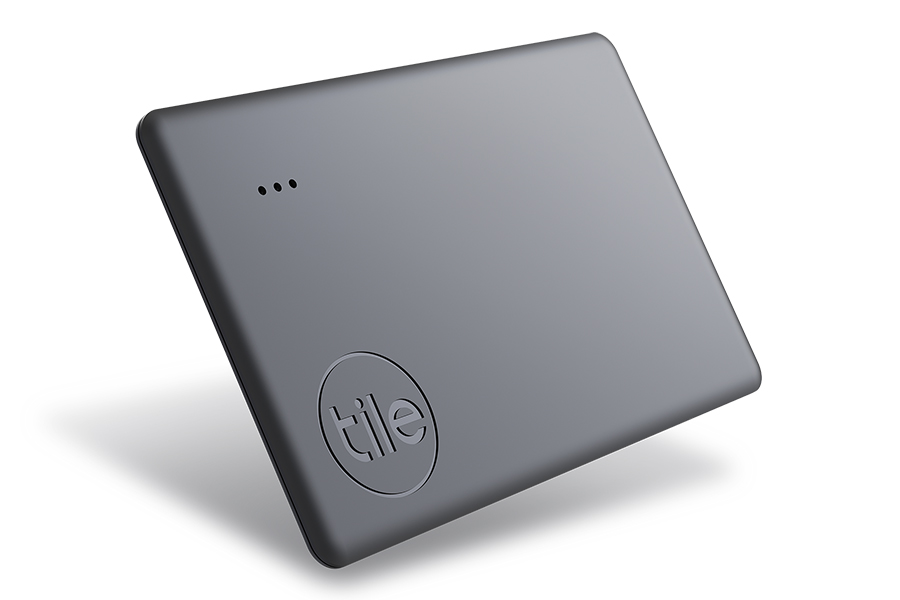 81. Tile Smart Alerts
At this very moment, you might think Tile is merely good for tracking down lost items, and it is. But what if the same product could prevent you from losing those items in the first place? This is exactly how Smart Alerts work, notifying you when your smartphone drifts too far from the Tiled item. For example, if you walk out of the house without your keys (and your keys have a Tile on them), a message will pop up on your phone letting you know. Sounds smart to us, hence the name.
Price: from $29.99
Buy it here (AUS) Buy it here (US)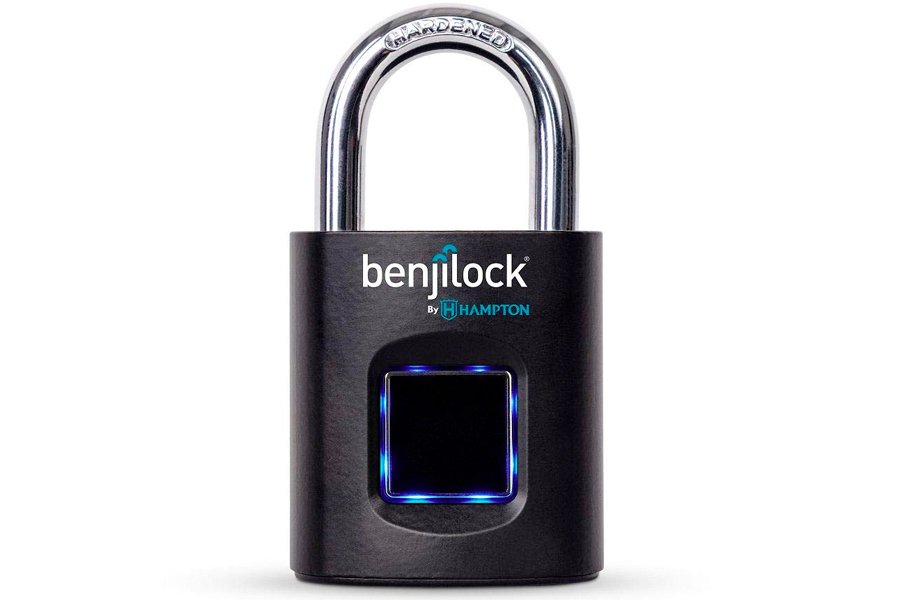 82. BenjiLock by Hampton 43MM Fingerprint Padlock
A robber can take your keys, but he can't take your fingertips. Well, he can take your fingertips, but only if you're really, really important. Where are we going with this? To the BenjiLock, a rechargeable padlock that stores up to 10 fingerprints and uses each one as a key. It looks cool and works as promised so get one and kiss those old school methods goodbye.
Notable specs: rechargeable padlock with fingerprint technology; stores up to 10 fingerprints for multiple users; includes traditional set of keys
Price: from $49.99
Buy it here (AUS) Buy it here (US)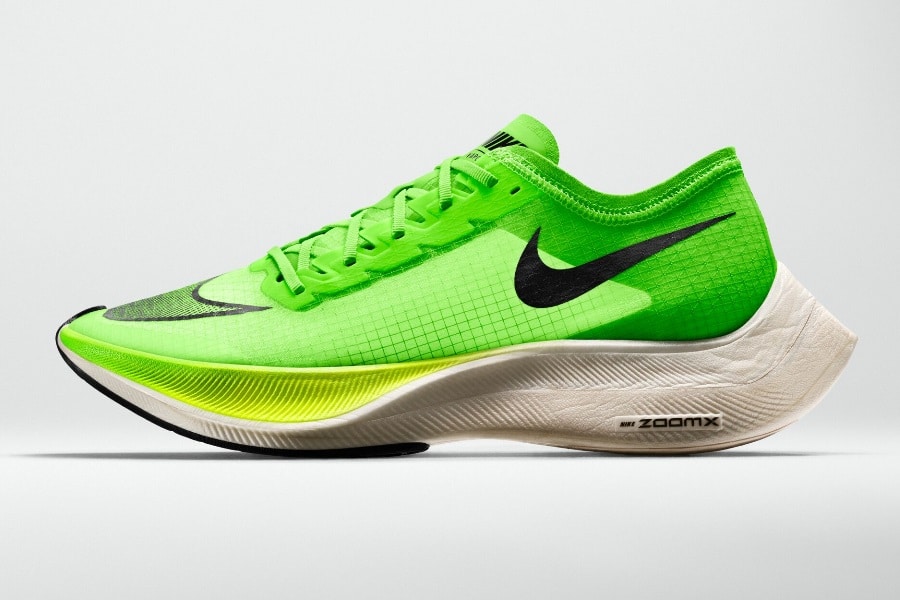 83. Nike ZoomX Vaporfly NEXT%
Incorporating feedback from world champion runners, Nike unleashed the fastest shoe in footwear history. With its improved upper and midsole and re-tooled traction pattern, the ZoomX Vaporfly NEXT% will give you a sizable leg up during the next marathon. It's made from a new material known as Vaporweave, which is super breathable, ultra-absorbent, and even lighter than Flyknit. Prepare for take off.
Notable specs: Nike ZoomX foam; VaporWeave material
Price: from $250
UDL Launch New 2-Litre Margarita Casks by Handing Out Freebies Buy it here (US)
Read the article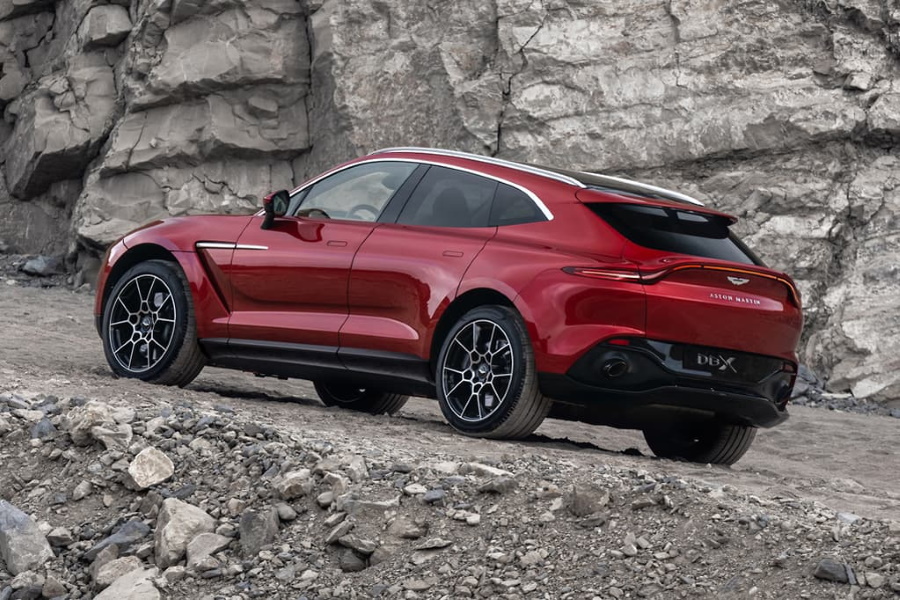 84. Aston Martin DBX
Five years in the making, Aston Martin's first SUV is ready to go anywhere and look downright spectacular in the process. Running on an upgraded version of the 4-litre, twin-turbocharged V8 found in the current DB11 and Vantage, this luxurious beast goes from 0 to 100 km/h in just 4.5 seconds. It will officially drop in the near future. In the meantime, our appetites have been whetted, to say the least.
Notable specs: 291 km/h top speed; 542 bhp (power); 4.5 s (0-100 km/h)
Price: from $179,986
Buy it here (AUS) Buy it here (US)
Man of Many's Staff Favourites – 3 September 2022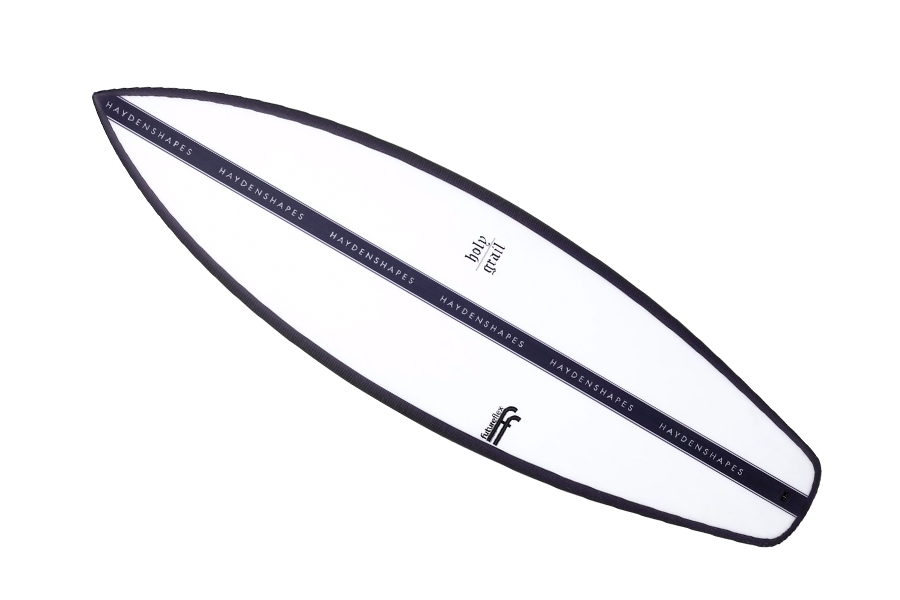 85. Haydenshapes Holy Grail Futureflex FCS II 5 FIN
Visual distinction and premium performance collide on the FCS II 5 Fin, which wears the Haydenshapes DNA on its proverbial sleeve. As part of the Holy Grail line-up, it handles tight and critical pocket moves with extreme precision. Meanwhile, FutureFlex construction fuses custom design and modern materials to produce maximum drive and minimal twist. Welcome to surfboard nirvana.
Notable specs: 2-6ft+ Wave Faces (wave height); 5 fin set-up
Price: from $775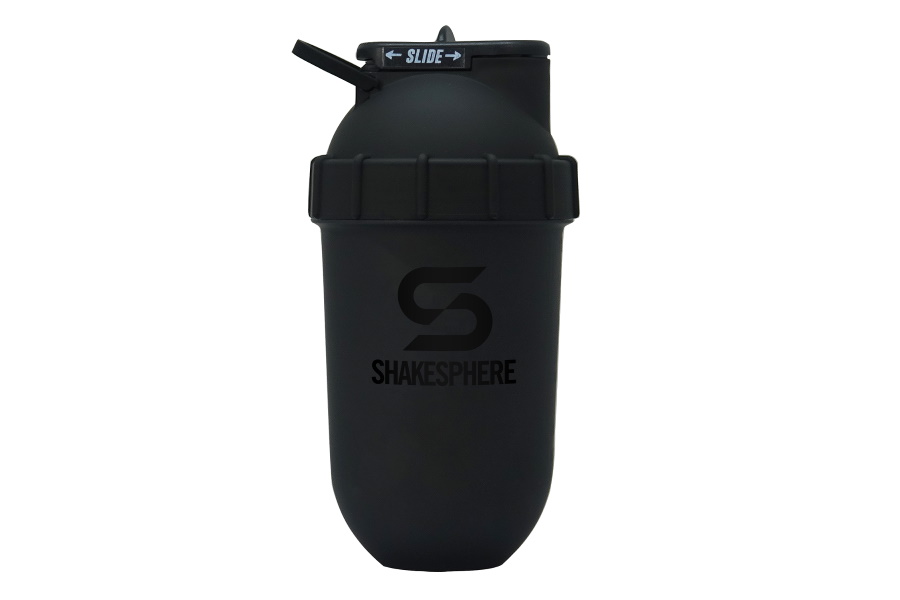 86. Shakesphere Protein Shaker
To shake or not to shake? That is the question. Presuming you decided to shake, you'll want to snag this advanced tumbler from ShakeSphere. In lieu of mixing balls or mesh grids, it uses a patented capsule shape to provide continual and effective mixing. Leak-proof, easy-to-clean, and super durable, it puts the competition to shame and comes backed by a 100% satisfaction guarantee.
Notable specs: 24 Fluid Ounces; rugged construction; freezer safe; leak-proof slide cap
Price: from $29.99
Buy it here (AUS) Buy it here (US)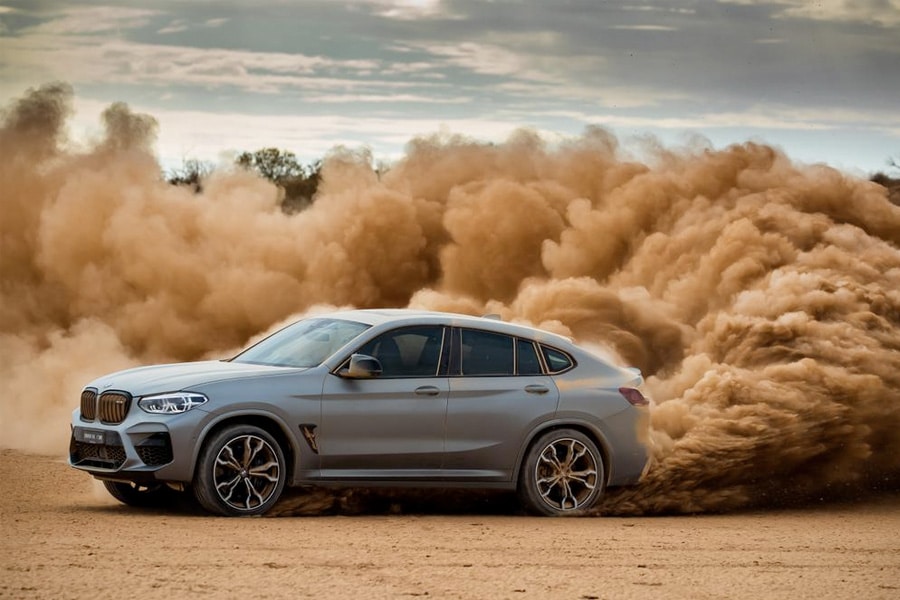 87. BMW X3 M Competition
BMW's M division got its hands on the X3 (and X4) and the results are nothing if not powerful. Under the hood is an almost entirely redesigned 3.0 litre twin-turbo inline six-cylinder petrol engine, which generates 503 hp and gets the compact SUV from 0-100 km/h in 4.2 seconds (though some reports say it's closer to 3.8 seconds). We took this baby for a test drive and revelled in its balance of luxury and performance. Time will tell if it belongs in the same class as the Porsche Macan Turbo or Mercedes-AMG GLC63, but things are off to a solid start.
Price: from $70,895
Buy it here (AUS) Buy it here (US)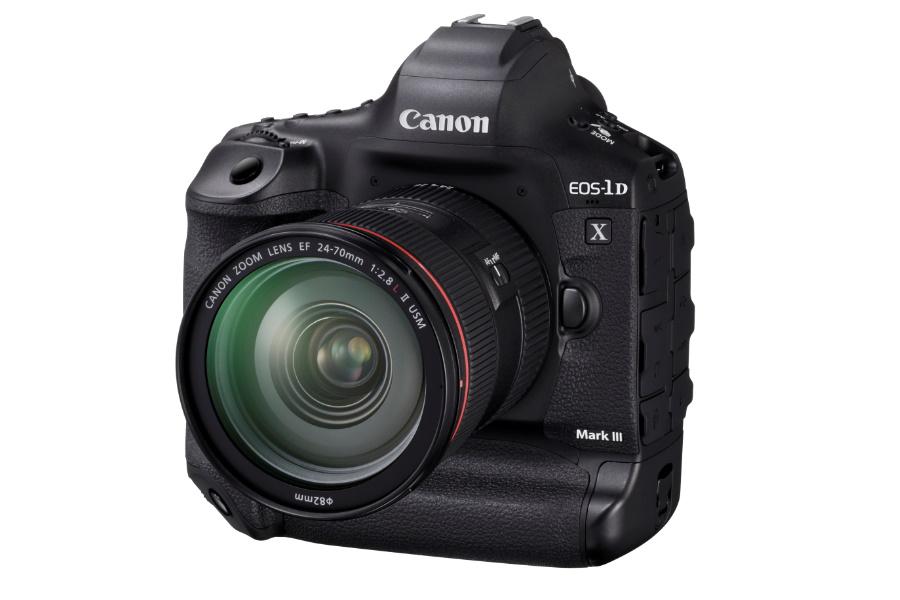 88. Canon EOS-1D X Mark III
On the 30th anniversary of Canon's original EOS-1 Series, the brand teased an upcoming Mark III. Improving upon its predecessor (the Mark II), the new model is expected to deliver enhanced image quality, improved autofocus, advanced tech, a tougher build, continuous shooting, and industry-leading operations. And thus a tradition of professional-level quality shall continue.
Notable specs: most advanced DSLR ever
Price: from $6,499
Buy it here (AUS) Buy it here (US)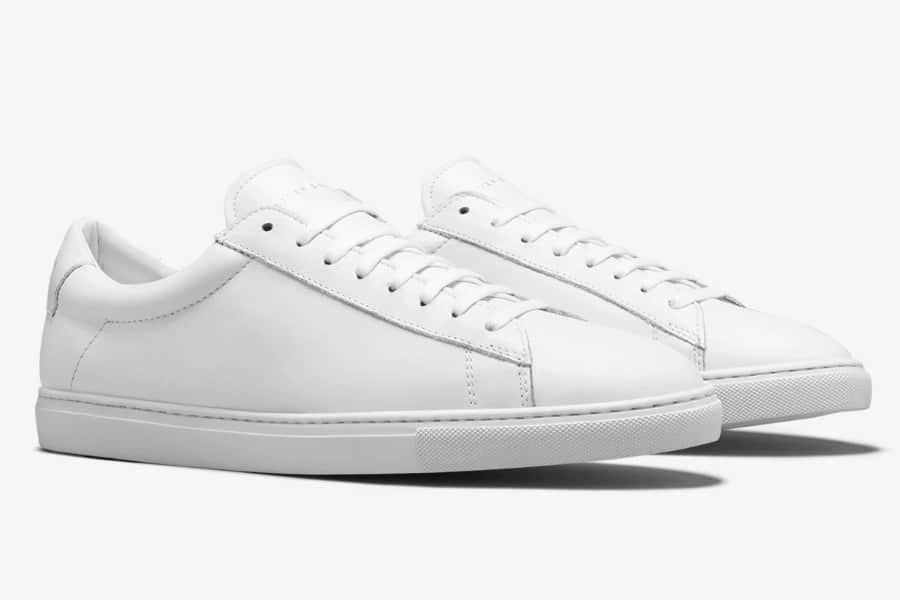 89. Oliver Cabell Low 1 White Sneakers
Minimalist sneakers don't get much more iconic than the Low 1 from Oliver Cabell. Handcrafted in the Marche region of Italy, it combines smooth calfskin leather uppers with premium Margom outsoles. With its visible stitching and low-top silhouette, this eye-catching kick seduces at first sight.
Notable specs: 3oz full grain calfskin leather (upper material); Margom Italian outsoles; Italian calf-skin over removable molded in-sole (footbed); Italian calfskin leather lining
Price: from $215
Buy it here (AUS) Buy it here (US)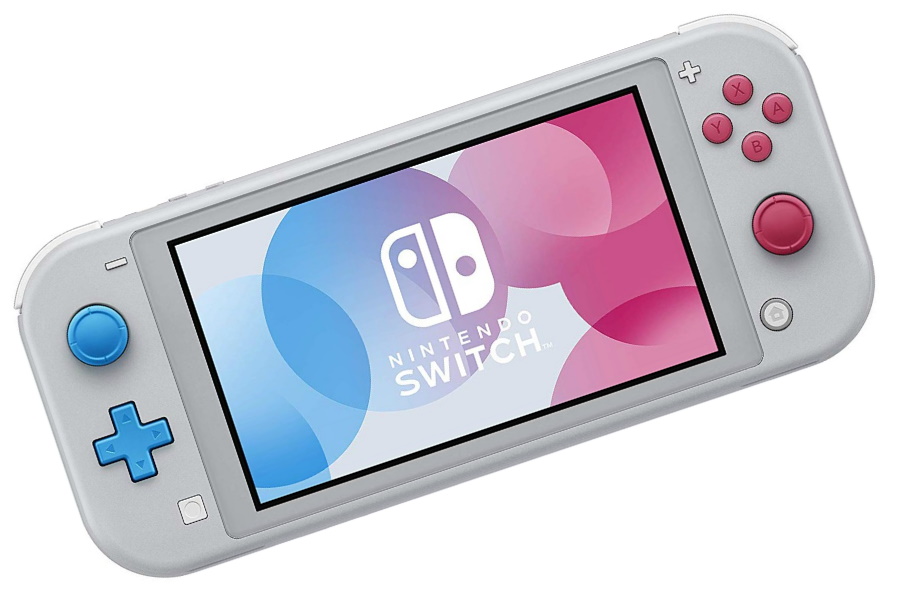 90. Nintendo Switch Lite
A slimmer, more compact, and more affordable version of the standard Switch, Nintendo Switch Lite features a 5.5" touch display with 720p resolution. Thanks to a power-efficient chip layout, this handheld gaming system delivers about 20-30% more battery life than its bigger brother. And because the two systems share the same screen resolution, you can play all the original Switch games without compromising their visual qualities. Sold!
Notable specs: handheld mode; only 275g; 3-7hours battery life
Price: from AU$329.95
Buy it here (AUS) Buy it here (US)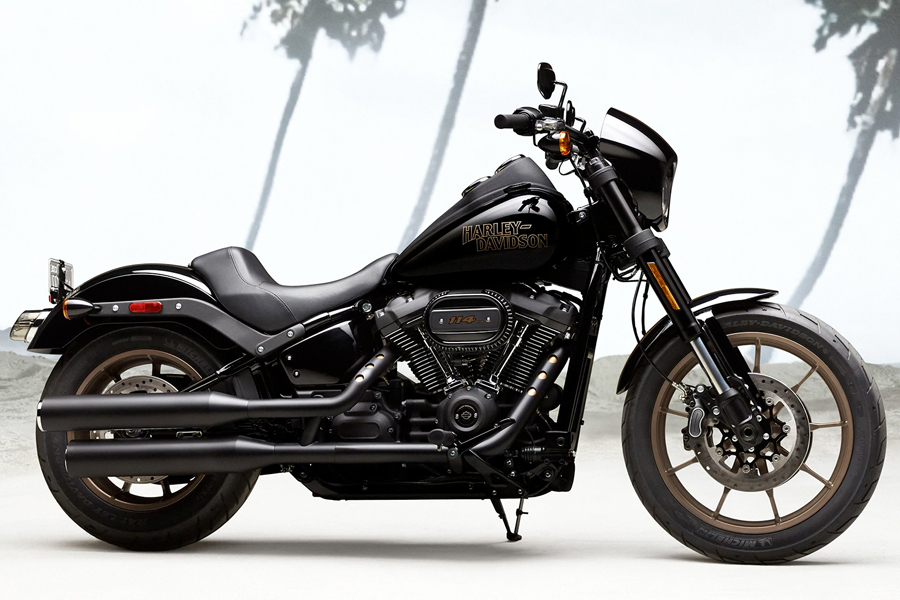 91. Harley Davidson Low Rider S
Even in the face of dwindling sales and rising tariffs, Harley-Davidson still knows how to churn out a classic hog. Speaking of which, it doesn't get much more classic than the Low Rider S, an 1,870 cc motorbike of conspicuous heft, which takes direct design cues from the 1970s original. We took one for a test drive and found it surprisingly spry and comfortable, despite its weight. Get it in either Barracuda Silver or Vivid Black and prepare to dominate tight corners and open roads alike.
Price: from $17,999
Buy it here (AUS) Buy it here (US)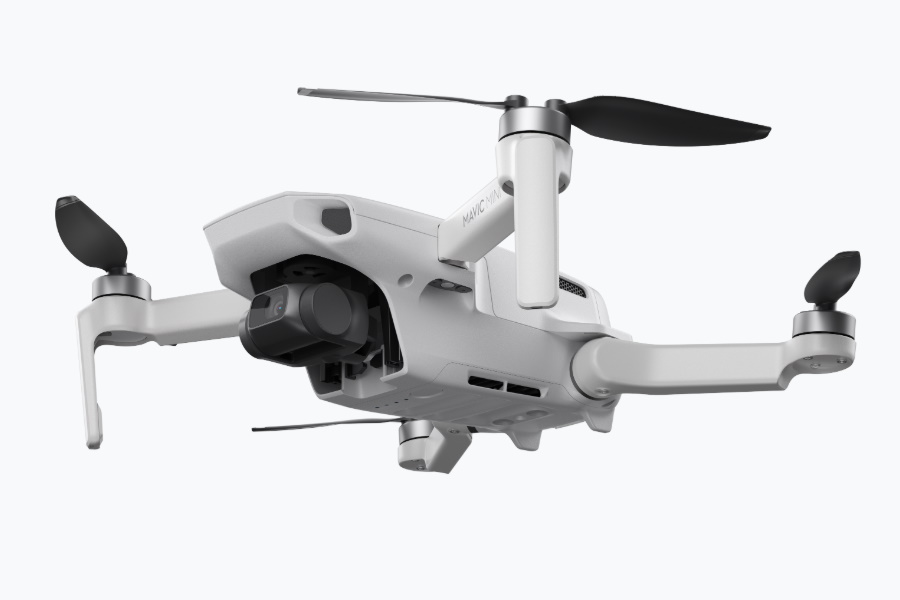 92. DJI Mavic Mini Drone
This is hands down the most fun you can have at just 249 grams. DJI released an even smaller version of its now-famous foldable DJI Mavic Pro drone in the DJI Mavic Mini. Mavic Mini's camera can record 2.7K video at 30fps, 1080p at 60 fps and 12-megapixel photographs using the 1/2.3-inch sensor and can fly for up to 30 minutes on one full charge.
Notable specs: up to 30 minutes flight time; 2.7K Quad HD video; 3-axis stabilization
Price: from $399
Buy it here (AUS) Buy it here (US)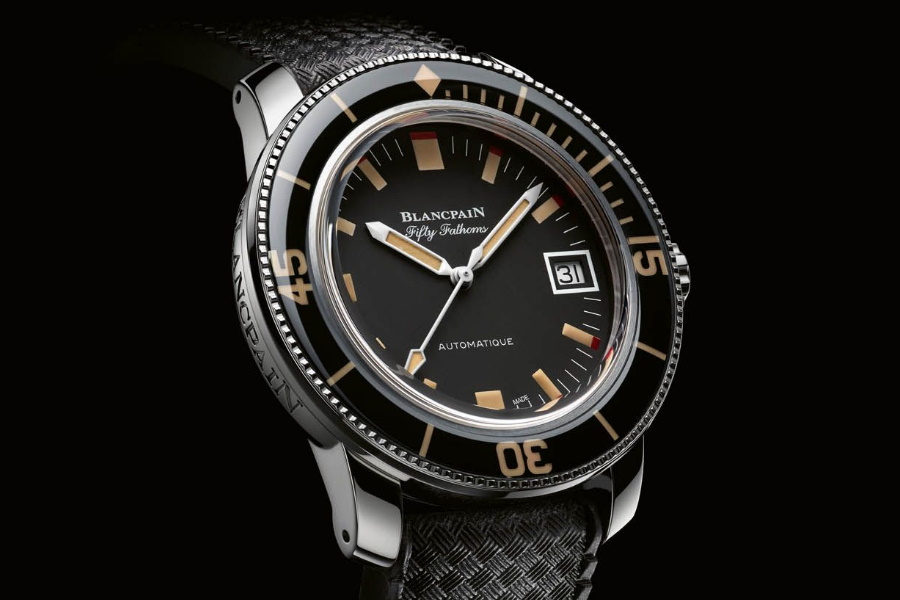 93. Blancpain FIfty Fathoms Barakuda
Luxury watchmaker Blancpain took a deep dive into its own past and came back with this minimalist masterpiece. What began decades ago as one of the best and toughest professional diver's watches re-emerges in a slimmer and more traditional form. We were among the lucky few to catch a first glimpse of the FIfty Fathoms Barakuda when it debuted at the inaugural Time to Move event in Switzerland. Its immaculate details have been on our mind ever since.
Notable specs: Case Diameter – 40.3 mm; Water Resistance – 30 bar; winding – automatic; Caliber 1151
Price: from $14,100
Buy it here (AUS) Buy it here (US)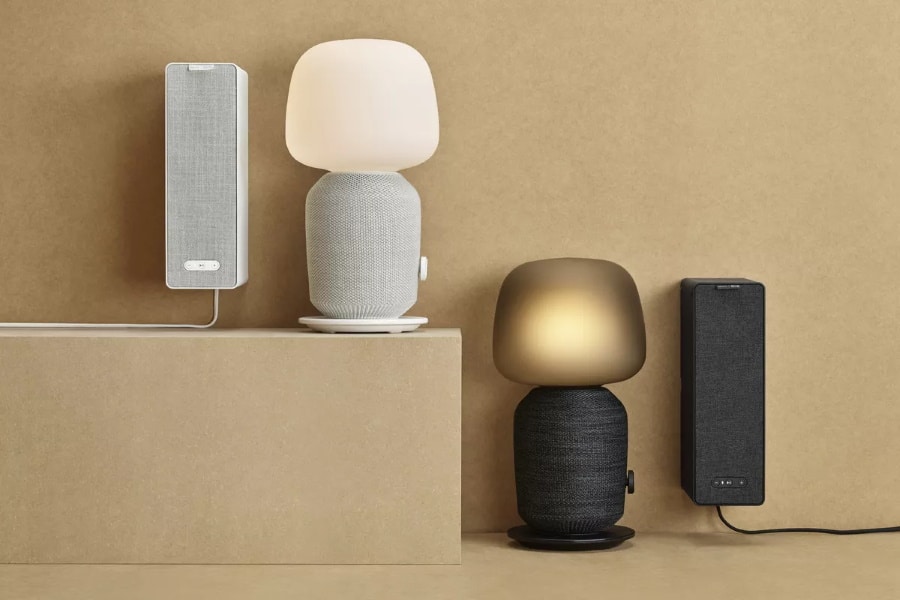 94. IKEA Symfonisk Table Lamp with Wifi Sonos Speaker
Quintessential Scandinavian design meets premium audio performance with the IKEA Symfonisk, which was created in partnership with Sonos. Bringing the global home furnishings brand into smart-home territory, this attractive table lamp doubles as a quality WiFi speaker. As with all things IKEA, it's more affordable than it has any right to be.
Price: from $269
Should You Buy an Engagement Ring Online? Man of Many's Most Wanted – April 2022
Read the article
95. FightCamp Home Boxing
Thanks to FightCamp's Full Home Boxing Studio, you can get all the benefits of a Rocky-style training session without leaving the house. Sign up today and you'll gain access to essential boxing gear, including a free-standing punching bag, your choice of gloves, and a high-quality mat. Unlimited training content and interactive tech are also part of the package. Get to it, champ.
Price: from $1,219
Buy it here (AUS) Buy it here (US)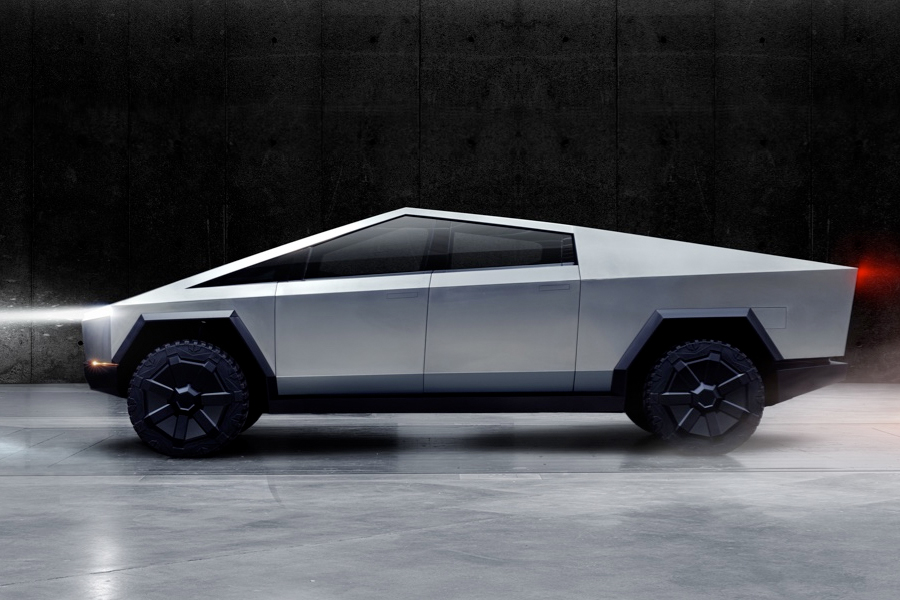 96. Tesla Cybertruck
Okay, so Elon Musk's unveiling of the Tesla Cybertruck didn't go exactly as planned. First there was the whole broken windows fiasco, followed by what might be described as a mixed reaction amongst the viewers at home. Speaking solely for ourselves, we kind of adore the truck and its heady mix of retro sci-fi design and post-apocalyptic toughness (windows SNAFU notwithstanding). To quote Man of Many's own Joe Cutcliffe, it "looks a bit like a DMC DeLorean f*cked a Hummer," and what's there not to love about that?
Price: from $10,100
Buy it here (AUS) Buy it here (US)
MuMu Restaurant: Launch, Menu, Location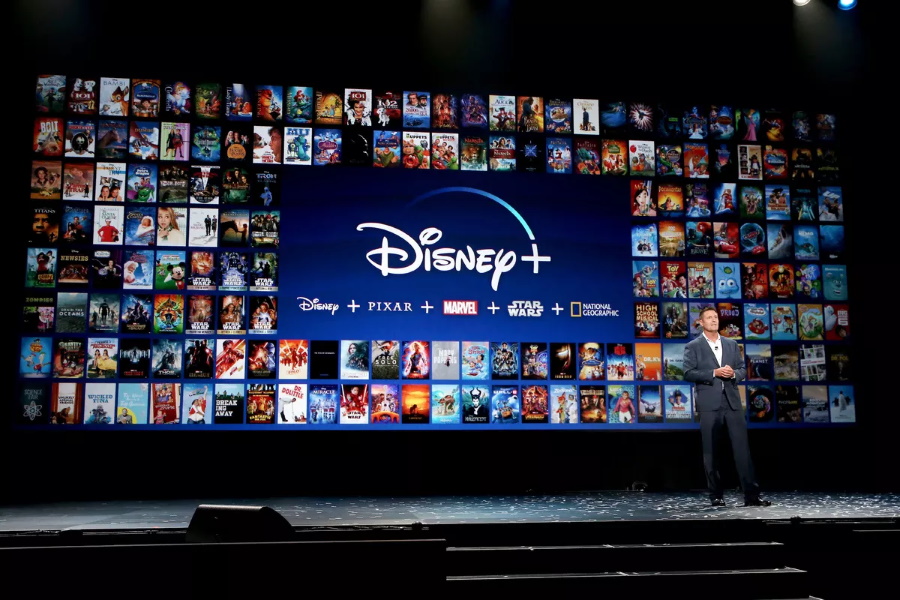 97. Disney+
Star Wars, The Simpsons, Marvel, Pixar, National Geographic… The list goes on. With the launch of Disney+, it's gotten a whole lot harder to pick just one streaming service. Despite still being in its infancy, we're already addicted. If you're wondering, you can find us binge-watching the Avengers all summer long.
Price: from $6.99/month or $69.99/year
Buy it here (AUS) Buy it here (US)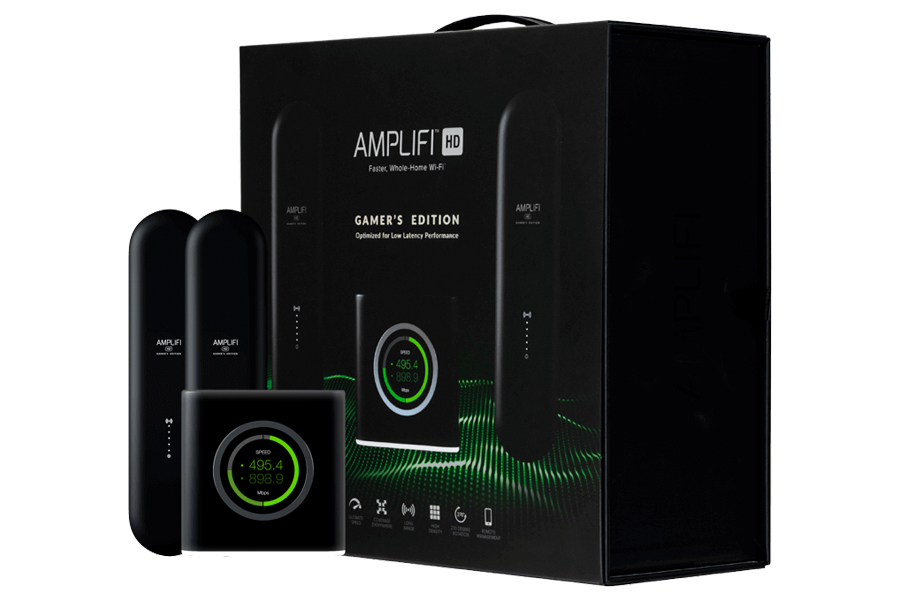 98. Ubiquiti's Amplifi HD Gamer's Edition
Serious gamer's need serious WiFi connections and that's exactly where the Amplifi comes in. More than a mere router, this is an entire system, which delivers low latency and optimal performance for those who get their game on. Included with purchase is the router, an easy-to-use touchscreen display, two MeshPoints for extended coverage, four Gigabit Ethernet ports, a WAN port, and an Ethernet cable. If you mess up during NBA 2K20 or Call of Duty: Modern Warfare, you've got no one but yourself to blame.
Notable specs: with turbocharged 802.11ac Wi-Fi mesh technology; equipped with a GeForce NOW QoS mode
Price: from $379
Buy it here (AUS) Buy it here (US)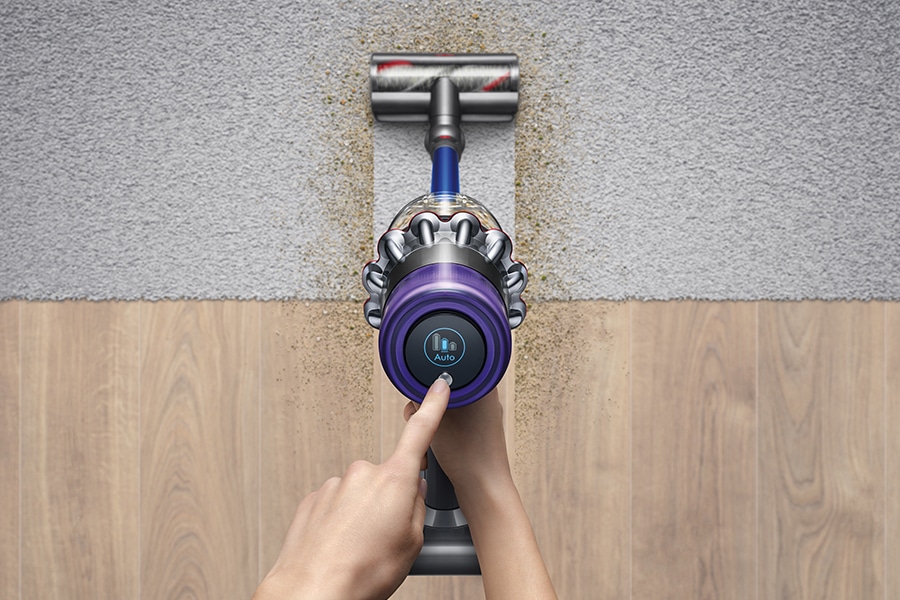 99. Dyson V11 Torque Drive
The only time we fawn over a new vacuum cleaner is when that vacuum cleaner comes from Dyson. Meanwhile, the V11 might very well be the best cord-free vacuum ever made. Available in three iterations, it features a 7-cell battery pack, new V11 motor, High Torque cleaner head with Dynamic Load Sensor, LCD display, three microprocessors, and so much more. Able to capture everything from microscopic particles to giant dust balls with absolute precision, this thing quite literally cleans house.
Notable specs: cleaning modes – auto mode, boost mode, eco mode; LCD screen; High Torque cleaner head
Price: from $999
Buy it here (AUS) Buy it here (US)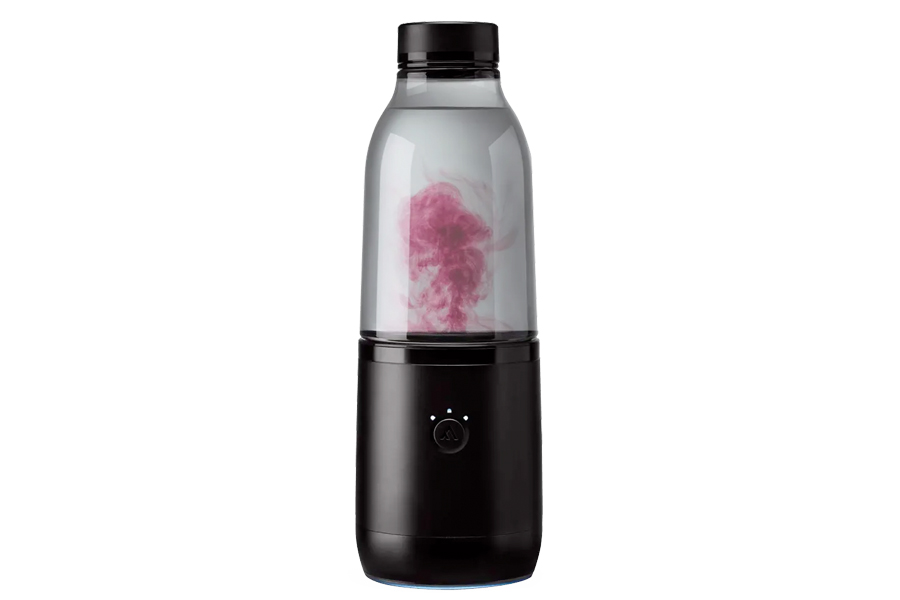 100. LifeFuels Bottle
Smart and sustainable, the LifeFuels Bottle keeps you hydrated and healthy throughout the day. Three FuelPods are included with your initial purchase and they mix with water to provide essential nutrients. The bottle lasts for four days on a single battery charge and syncs with an adjoining app, which monitors your intake. And before you scoff at the price tag, just remember that this product was designed to last a lifetime.
Notable specs: holds 16.9 fl oz (500 mL); 3 Pods, 90 Shots; Up to 4 days battery life
Price: from $99
Buy it here (AUS) Buy it here (US)
What products did we miss?