Study Shows Kiwi Fruit Could be the Answer to Your Poor Sleep
If you spend your nights tossing and turning, hoping that you'll get at least a little sleep, then you're probably not getting enough kiwi fruit in your diet. According to a recent study, eating two kiwi fruits one hour before bedtime might help you get to sleep more quickly and then sleep more soundly.
You'll also like:
How Much Water Should You Drink Per Day?
How Many Calories Should You Eat Per Day to Lose Weight?
These 3 Low-Calorie Recipes Will Get You Shredded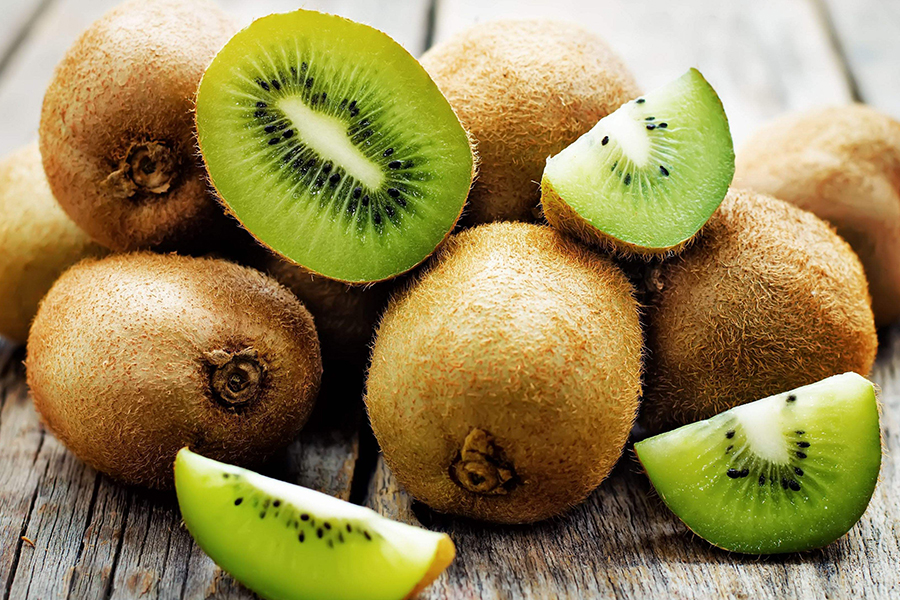 The month-long study was conducted by researchers at Taiwan's Taipei Medical University. After studying 22 women and 2 men between the ages of 20 to 55, all of whom were experiencing some form of disrupted sleep, the researchers discovered that eating kiwi on a daily basis was linked to substantial improvements in sleep quality and quantity. The volunteers in the study ate two kiwis one hour before bed, and then kept sleep diaries in addition to answering a standard sleep-quality questionnaire. They also wore wristwatches to measure different aspects of sleep quantity and quality. The study showed that the kiwi eaters fell asleep faster, with the amount of time it took to fall asleep dropping by 35.4 per cent. Once asleep, they stayed asleep, with periods of wakefulness after falling asleep falling 28.9 per cent. As for quality, scores on the questionnaire improved, as did the measurements of the amount of time spent actually sleeping. The participants in the study increased their total sleep time by 13.4 per cent.
It's unclear what it is about kiwis that produce better sleep, but the researchers point to its high antioxidant levels and its high serotonin levels. There is an increasing amount of evidence pointing to antioxidants as having a positive effect on sleep. The high levels of serotonin may also be important as serotonin contributes to initiating sleep onset and then maintaining sleep during the night. It also plays a role in regulating the stages of sleep and then stimulating wakefulness in the morning. Are kiwis the new Ambien? After only one study, it's impossible to say, but things do look good for the little fruit.
You'll also like:
How Much Water Should You Drink Per Day?
How Many Calories Should You Eat Per Day to Lose Weight?
These 3 Low-Calorie Recipes Will Get You Shredded