With the looming release of Call of Duty: Modern Warfare, we travelled to London to get some hands-on time with the multiplayer and deep dive into the campaign. We also chatted with the talent behind the game, including the actor bringing fan favourite Captain Price to life.
Call of Duty has stuck to its yearly release schedule since 2005. Over that time, it has shifted from historical settings to futuristic warfare, had multiple zombie spin-offs, been taken over by new developers and had cameos from the likes of Jeff Goldblum and Avenged Sevenfold.
After years of taking the franchise in 'bold' new directions, we're stoked to finally see Call of Duty return to arguably the best game in the series with a gritty and grounded reboot of 2007's Modern Warfare.
In the 2019 Modern Warfare, players take on the roles of a British counter-terrorism officer and American CIA agent, who work alongside Special Forces and freedom fighters to retrieve stolen chemical weapons and stop a full scale global war.
Captain Price from the original Modern Warfare trilogy returns in a mentoring and support role and we are introduced to Commander Farah Karim. Farah is the leader of the Urzikstan militia, a group of freedom fighters looking to liberate their people from the oppressive "old-fashioned ways."
Fun facts: Farah Karim is Middle Eastern, but played by Australian-born actress Claudia Doumit. The main antagonist is a Russian terrorist who goes by "The Wolf." He's said to be inspired by Colonel Kurtz, Marlon Brando's character in Apocalypse Now.
Don't feel too bad for having never heard of Farah's Urzikstan. It's a fictional location created for the game. Players will visit many real-world locations including London, St Petersburg, Georgia and Moldova, in Eastern Europe.
While the stolen chemical weapon plot feels like it could have been pulled straight from a Hollywood blockbuster, developer Infinity Ward is telling an inclusive story and has no intention of whitewashing it.
"It was important for us not to exclude characters like Farah," said Modern Warfare's Narrative Director Taylor Kurosaki. "The war doesn't happen here. It's over there. We wanted to explore what it's like for the people when war comes to them."
"To not include their story would be a terrible omission that I wasn't prepared to make. That was first and foremost. Farah was someone conceived early on. We did lots of research on female fighters in the Middle East. It's fascinating, harrowing and also incredibly inspiring."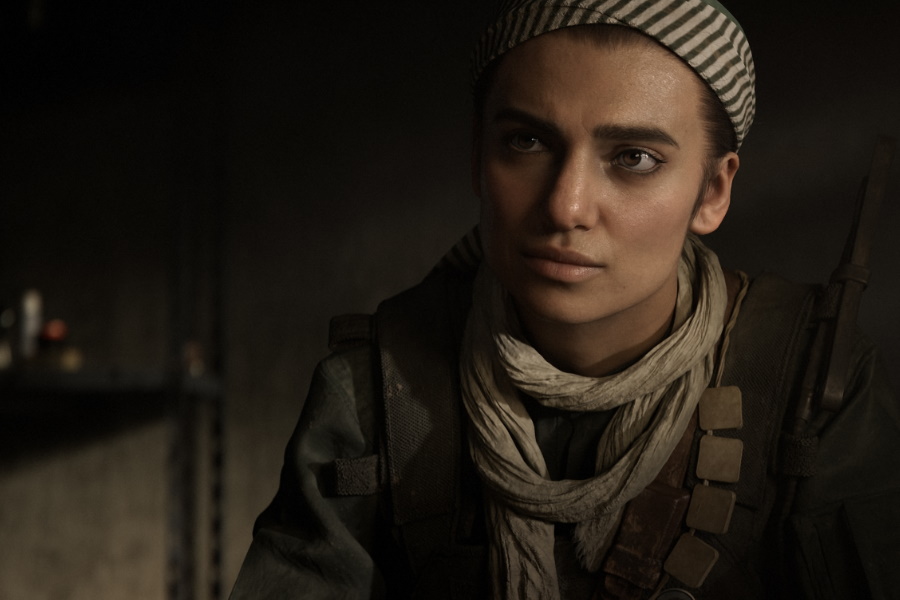 Farah Karim, Urzikstani freedom fighter
Taylor Kurosaki has an impressive resume. Before joining Infinity Ward, he worked at Naughty Dog on their acclaimed series' Uncharted and The Last of Us. For Modern Warfare, Taylor and the team understood the importance of accuracy and taking on-board feedback.
"We asked hardcore COD Players, former COD players, and those who have never played a COD – what do you want to see in your entertainment that deals with the war? They all said, without a doubt, they want more nuanced stories."
"They don't want over-simplistic. They want it to be authentic and real. We were already trying to do that, but it was good to hear. It helped us realise we were in the right direction."
Barry Sloane is the actor playing Captain Price. He's new to the role but more than suitable. His previous roles include playing a Special Warfare Operator and Navy SEAL on the History channel series Six.
"For that role, I spent two years underwater and scuba diving. I hiked mountains, hiked through the snow. They broke me down and built me back up."
Barry Sloane – Captain Price
It's safe to say that Infinity Ward wanted an actor who could bring the physicality just as much as someone who could channel Captain Price's iconic accent. Barry is even a gamer in his downtime. It's always refreshing when you hear an actor actually has prior knowledge of a franchise.
"I loved modern Warfare back in 2007, so it's been an incredible ride taking on this role and is something I'm really proud of. I revisited Modern Warfare Remastered to get a feel for Price. I spent all those hours gaming, and I got to tell my wife it was for research. Haha!"
Players don't get to control Price, instead, taking on the roles of SAS Sergeant Kyle Garrick and CIA Operations Officer Alex, call sign Echo 3-1. Captain Price doesn't drive the story, but he is featured throughout.
"You don't play as me," adds Barry. "But it does mean I'm on the screen a lot more. Haha!"
Captain Price
Modern Warfare is looking much more grounded than previous entries and also more morally complex. This time around, players have more say over narrative progression than what we've seen in the franchise. Certain combat situations can be completed in different ways affecting the story. From what we gather, it's in-line with the controversial airport level from Modern Warfare 2 – you could choose violence, or instead, be more passive.
"Players can make tactical decisions and choices that have narrative consequences," said Taylor. "It's not a choose-your-own-adventure, but players do get to make choices that affect the outcome of set sequences."
"War isn't black and white. It's grey, and if players are being sent in to find that line, we wanted to allow players to find their own line."
Barry added "what I love about this medium that's different from film and TV is you and I can play the same level and have distinct experiences. Players can talk to their friends and compare notes to see how their situations turned out."
Taylor wasn't talking about the number of hours it takes to complete the campaign stating that it will differ from player to player depending on how they play and the difficulty level. At this stage, they're only saying the game is in-line with what you've come to expect from the length of a Call of Duty campaign.
Taylor Kurosaki, Modern Warfare Narrative Director
Beyond the campaign, multiplayer details are already widely known, with a beta taking place earlier this month. For everyone who hasn't poured over the details or played it yet, expect a more refined experience. Weapons feature realistic recoil and ballistics; bullets can penetrate structures, reloading can now be performed while aiming down sights and guns can be mounted to surfaces to increase accuracy. Also, expect door breaching and multiplayer maps in the dark that require the use of night vision goggles.
The weapon system is completely overhauled. Players can outfit their multiplayer operators for specific combat encounters, with what is said to be unprecedented customisation and modifications in the new Gunsmith system.
The co-op mode Spec Ops is back. It features a new Survival mode, although it's a year-long exclusive for PlayStation 4 which is guaranteed to annoy some players, but the choice was made well above the heads of the developers. Also, expect universal progression across single-player, multiplayer and Spec Ops.
You won't have to wait long to see if it lives up to the hype. Call of Duty: Modern Warfare launches on PC, PlayStation 4 and Xbox One October 25, 2019.
The writer travelled to London as a guest of Activision.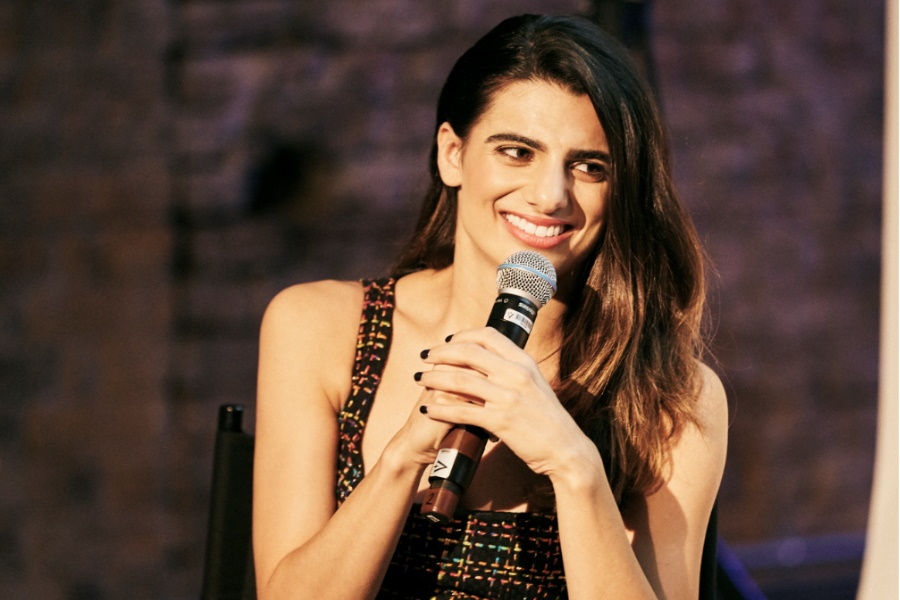 Claudia Doumit – Farah Karim