Michael Jordan Rookie Card Sells for USD$420,000
Regretting throwing away most of your childhood collectables or selling them off at a garage sale? Well, not this guy. This 1986 Michael Jordan rookie card sells for a world-record USD$420,000 at Heritage Auctions, crushing all previous records like the Bulls in an NBA Final. The lone 1986 Fleer Michael Jordan No. 57 graded a Pristine 10 by SGC, sold during Heritage Auctions' August 29 – 30 Summer Platinum Night Sports Collectibles event in Dallas, Texas, destroying the previous record set in May, when Heritage sold a 1986 Fleer Michael Jordan No. 57 PSA Gem Mint 10 for only USD$96,000.
This Gold Label card just became the gold standard.
You'll also like:
World's Most Expensive Pokemon Card Sold for $480,000
Rare Ty Cobb Rookie Card Sells for USD$300,000
Mum finds Mule Dollar Worth Thousands in Daughter's Piggy Bank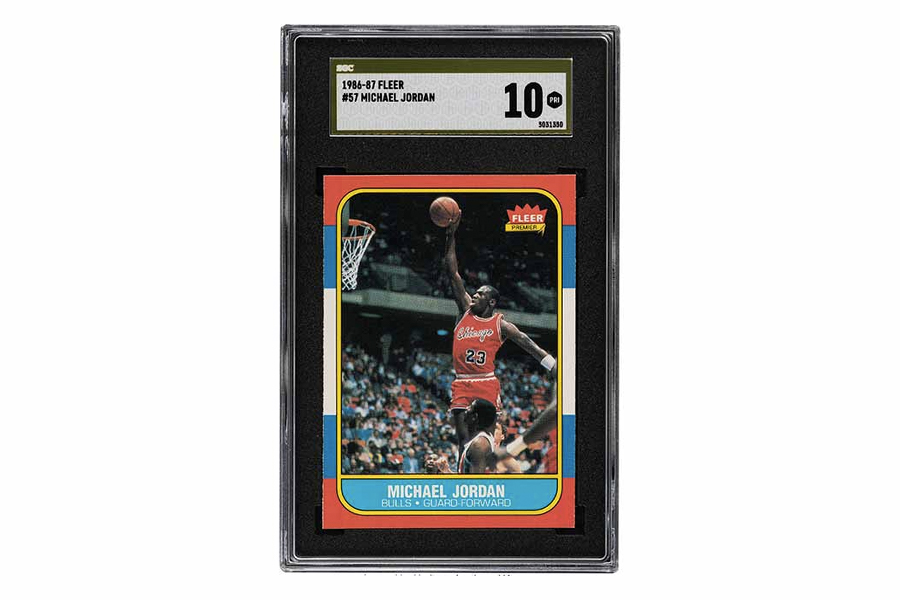 Believing this rookie card "represents the best of the best," in sports auctions, Heritage's Director of Sports Auctions Chris Ivy revealed that the card came to them "ungraded," letting them know "it was special from the very first moment we saw its condition". "The SGC Pristine 10 Gold Label grade represents the best of the best, and that was reflected by the world-record price."
Clearly bumped up in price thanks to the endless streaming of the hit basketball documentary The Last Dance, despite retiring in 2003, nothing is stopping Michael Jordan from racking more titles beyond the court. It follows another successful sports memorabilia auction with the recent eBay sale of Michael Jordan's 96′ Mercedes-Benz for US$202,200.00 in August 2020. While the card in question isn't exactly rare – much like the heralded Charizard Pokemon card – price is determined by both the quality and condition, in addition to its availability.
So be sure to check your parents home for any misplaced memorabilia that may fetch you a big payday. Who knows, you could be sitting on the holy grail of collector cards.
You'll also like:
World's Most Expensive Pokemon Card Sold for $480,000
Rare Ty Cobb Rookie Card Sells for USD$300,000
Mum finds Mule Dollar Worth Thousands in Daughter's Piggy Bank