5 Men's Hairstyles For Guys With Wavy Hair
Wavy hair is quite different from curly hair as it grows straight at the beginning, only to take a bent, wavy shape as it gets longer. You are in luck if you take pride in your wavy bangs, as you can cut it in many different styles. The hair is more flexible and there are various types of styling you can try to look hip and stylish. Today we will analyze five wavy hairstyles for men to follow right now and have the ladies follow you, of course.
---
You'll also like:
How To Get Thicker Hair
How to Deal With Grey Hair
Grooming Tips to Help Hide a Hangover
Should You Use Hair Gel, Putty, Wax or Pomade?
---

1. The Wavy Fringe
The secret of this cut is keeping most of your hair length at the top. Otherwise, you can ask your barber to go for a high or low grade on your back and sides, depending on your preferences. This haircut works best if you have relaxed wavy bangs as the length kept mostly on front will give you a bohemian yet casually cool look. As styling goes, use mousse on damp hair and scrunch your wavy fringe on the top and give it volume and a relaxed appearance. Keep your haircut in place with a light hair spray. If you want to achieve even more texture, use a texturing product.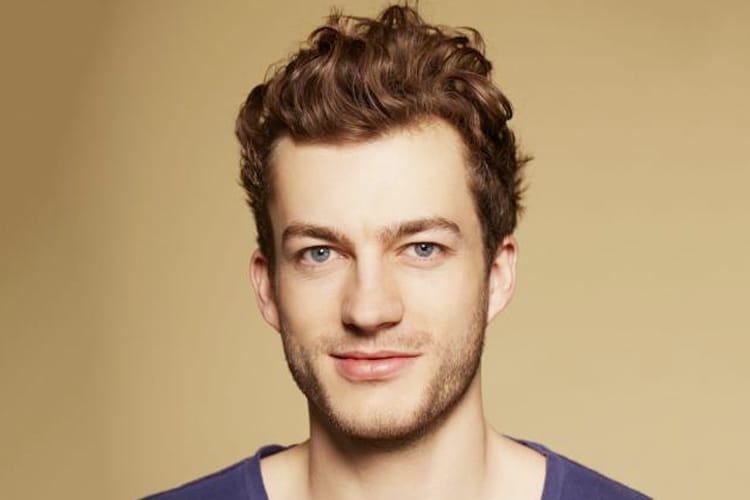 2. The Wavy Quiff
This is a James Dean quiff meets Robert Downey Jr. blonde and wavy era – and you can make the best of both worlds. The wavy quiff lets you wear the most length and volume on the top of your head while the back and sides are significantly shorter. If you also have thick hair you can ask your barber to texture it a little with the scissors to reduce some of its weight. There are quite a few ways to style a quiff but the easiest one is to use a brush and a dry blower to lift your hair upwards and backwards. Some pomade won't hurt if you want to keep everything in place.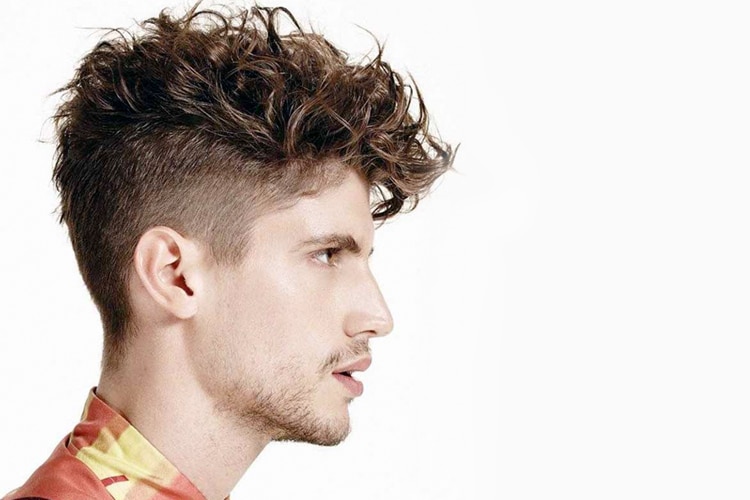 3. The Wavy Undercut
David Beckham had plenty of haircuts throughout the years, but his undercut became a staple of style and coolness. But don't think for a second that a slick undercut works only with straight hair. On the contrary, a wavy undercut lets your bangs and volume do the talking. The undercut is generally fashionable among young, hip guys, so it's your time to shine and make the best out of your bangs. And don't worry, with the right styling products you can also sport this hairstyle in both formal and casual environments. What you need to know about this haircut is that the back and sides are clipped to the extreme, while the top benefits of as much length as possible. The haircut adds a bit of height and slims down your face. Drying your top hair from the roots up with a vent brush ensures you volume, but don't forget to lift your top upwards and backwards.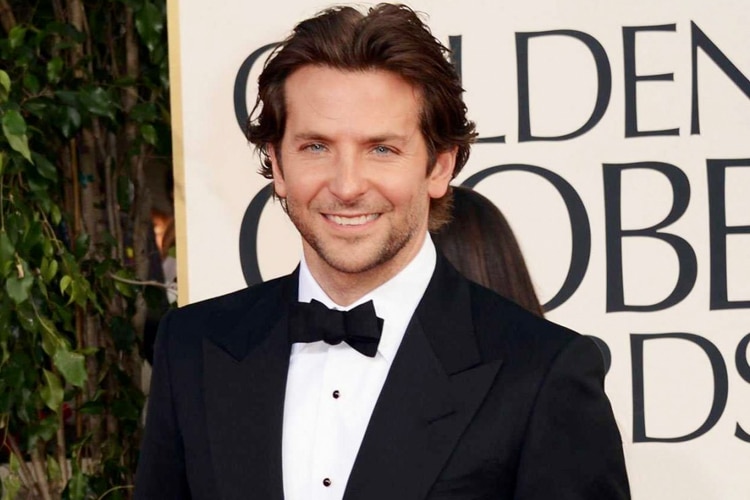 4. The Wavy Slicked Back Cut
If you have wavy curls and favour an undercut or you simply want to wear your hair a bit longer, this is the hairstyle for you! The secret is to properly use your fingers to achieve the slick back while letting the hair bend and take shape in a natural, relaxed manner. All you need is damp hair and some high-quality pomade. Push your hair back with your fingers and run them through your hair until you achieve the desired look.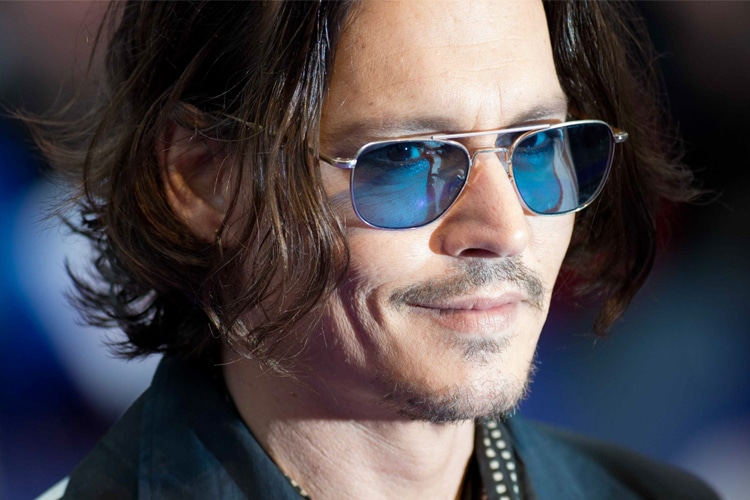 5. Windswept Wavy Bangs
Some say men don't (and shouldn't) wear their hair long anymore, as we are past the 80's age of rock and rebellion. However, if you love your medium-long bangs and love your volume, ask your barber to slightly trim your sides and give texture to your naturally thick hair. Your barber should also cut your hair in layers to lower the weight while keeping the volume and texture. Styling means scrunching your waves while you dry and use a texturising product to hold everything in place. This rugged look is still hot – just look at Johnny Depp's hairstyle who breaks hearts everywhere he goes.
What is your favourite wavy hairstyle? Do you favour more short haircuts or medium/long ones?
Author Bio: Tiffany Brenning is a freelance writer and a professional stylist. Having a unique interest in beauty, style and fashion, she writes for Men Hairstylist – one of the up and coming blogs, dedicated to bringing relevant news from the hair industry.
Have you subscribed to Man of Many? You can also follow us on Facebook, Twitter, Instagram & YouTube.
---
You'll also like:
How To Get Thicker Hair
How to Deal With Grey Hair
Grooming Tips to Help Hide a Hangover
Should You Use Hair Gel, Putty, Wax or Pomade?
---