'No Way Out': The Astroworld Tragedy Explained
Image: Rick Kern/Getty Images
When news broke on Sunday that Travis Scott's Astroworld Festival had descended into chaos, few could have predicted the fallout. More than simply a surging crowd of disgruntled fans, the Houston event is a stark reminder that panic can turn deadly in an instant. After eight deaths, including that of a 14-year-old boy, the two-day festival has officially been cancelled.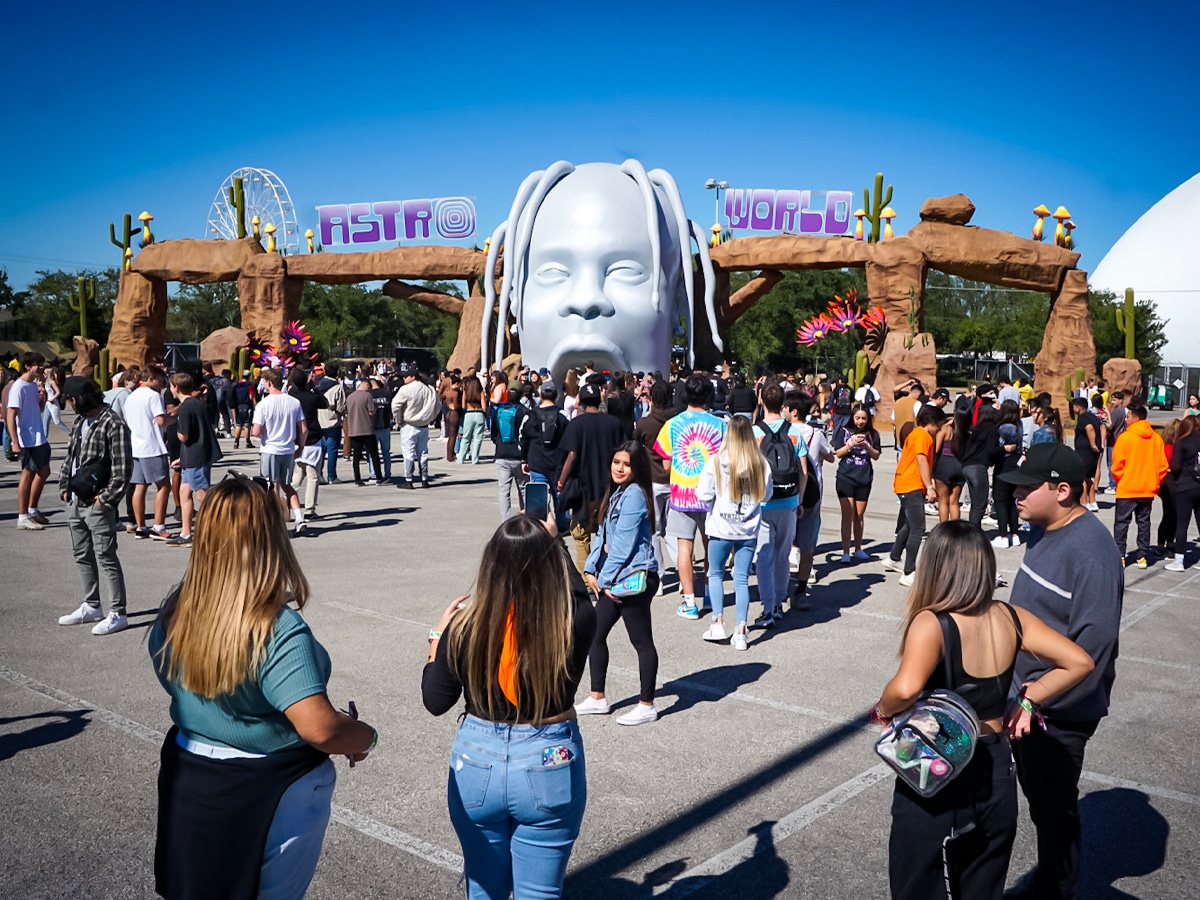 The Astroworld Disaster
More than 50,000 concert-goers were on hand to see the hometown rapper take to the stage of his titular festival, but long before he uttered a word, trouble was brewing. A vastly over-populated general admission area penetrated by fence jumpers saw the mass of young bodies transform into an unstoppable force. Pressed for air, many concert-goers collapsed, with only those around them left to lift their unconscious bodies from being trampled by the sea of people. Others pleaded for the concert to stop, but the music kept playing. Eight deaths and hundreds more treated for injuries, the question of how the tragedy could occur remains on everyone's lips.
"I'm absolutely devastated by what took place last night. My prayers go out to the families and all those impacted by what happened at Astroworld Festival," Scott posted in a tweet, before following it up with a video. "My fans really mean the world to me and I always want to leave them with a positive experience. Anytime I can make out anything that's going on I stop the show and help them get the help they need. I could just never imagine the severity of the situation."
— TRAVIS SCOTT (@trvisXX) November 6, 2021
According to reports, Scott stopped multiple times during his 75-minute performance in an attempt to control the crowd. However, the concert continued on, with the Houston Chronicle stating that the rapper continued to play for 37 minutes after officials declared a 'mass casualty'. The concert eventually came to a stop when the organisers realised that the severity of the safety concerns. Houston police chief, Troy Finner, told the New York Times that officials worried that cutting off the concert could make the situation worse.
"You cannot just close when you got 50,000 and over 50,000 individuals. We have to worry about rioting, riots, when you have a group that's that young."
Speaking with the same publication, concert-goer Chris Leigh explained the chaos was impossible to escape. "People were literally grabbing and pinching at my body trying to get up from the ground," the 23-year-old said. "I was fighting for my life; there was no way out."
"Stop the show" and the staff did nothing. This shit is fucking heartbreaking #AstroWorld vc:@JanthonyOlivera pic.twitter.com/5vVZKLKV7h

— Ashmely🇩🇴 (@Ashmelym) November 6, 2021
According to reports, event promoters had arranged for medical units to be on scene at the festival, however, once the crowd surge began, those units were 'quickly overwhelmed'. Videos that appear to show concert-goers jumping on ambulances and preventing officials from administering health care have been beamed across the globe, disgusting many and raising more concerns over the violent nature of the concert. While not much is known about the validity of those videos, Houston Fire Chief Samuel Pena did confirm to reporters that officials transported 23 people to the hospital, including 11 who were in cardiac arrest.
"The crowd began to compress towards the front of the stage, and that caused some panic, and it started causing some injuries. People began to fall out, become unconscious, and it created additional panic," the fire chief explained.
Crowd Surging Explained
It's not the first time the deadly wave of force has claimed a life. For years, event organisers have spruiked the importance of crowd control, citing a number of deadly instances across all genres of music. Back in 1979, a concert involving The Who left 11 people dead after concertgoers rushed the entrance. Similarly, a 2010 electronic dance music festival in Germany saw 18 people trapped and crushed. Where the Astroworld disaster differs is in the apparent lack of informed control.
Many, including Houston Mayor Sylvester Turner are wondering how, in an era where live music is only just returning and event organisers are desperate to keep the scene alive, can a tragedy like this occur?
While you could argue it was a case of gross negligence on behalf of the organisers, a lack of security officials on hand or a result of the influx of non-paying attendees, it matters less. Those decisions are for the imminent court cases to decide, what is important now, is understanding how to prevent further crowd surge tragedies moving forward.
What is Crowd Surging?
Put simply, a crowd surge is a quick or sudden change of movement that ripples through a large group of people. Most commonly seen in concerts and large gatherings, these surges can start innocuously, however, as it moves through the crowd, it can gather pace, leaving those at the very front subject to serious injury.
While there are sadly a number of instances where crowd surges have led to death, the most infamous circumstance is the Hillsborough disaster. At a football match at Hillsborough Stadium in Sheffield, South Yorkshire in 1989, an overcrowding situation led to a crush that saw 97 deaths and 766 injuries. In the years that passed, there were several inquiries into the tragedy, producing some unexpected results.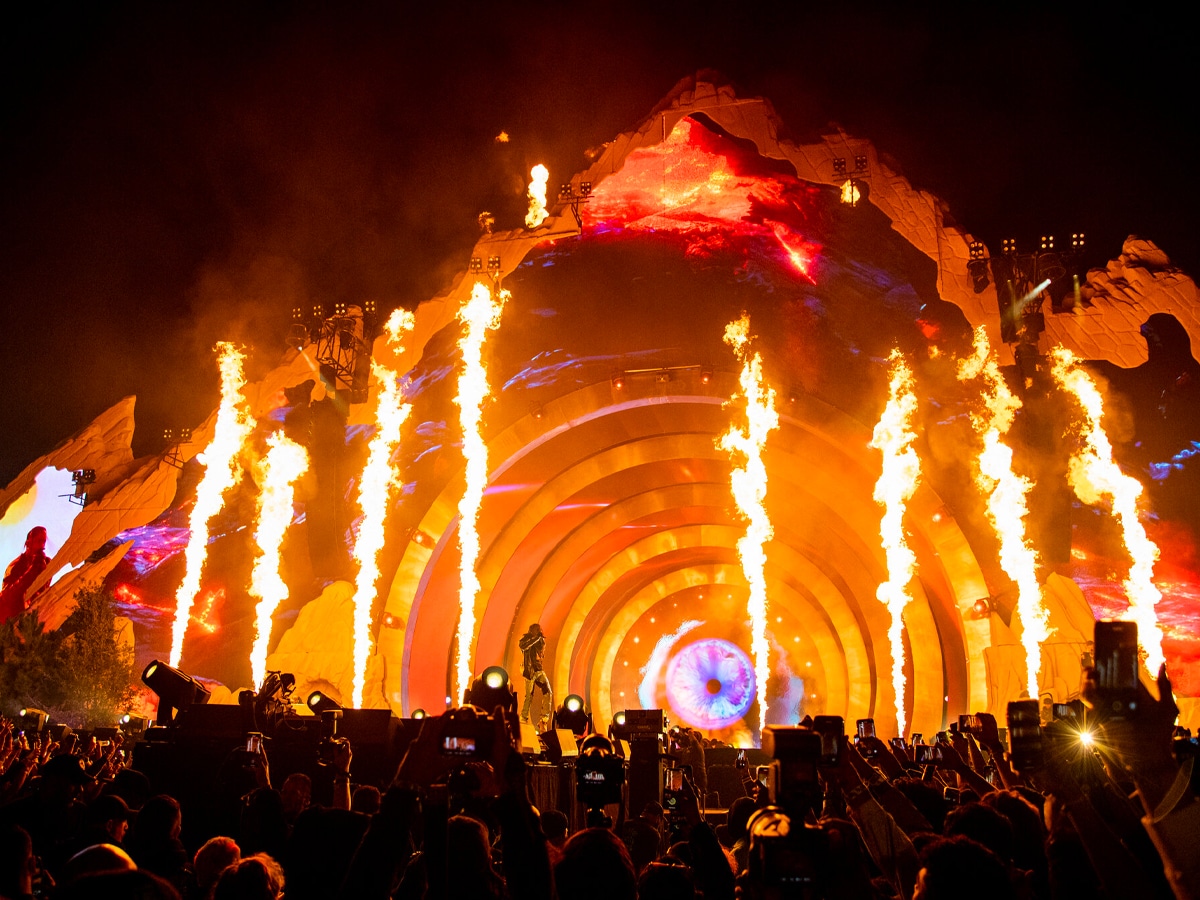 How Crowd Surges Kill
Despite the commonly-held theory, crowd surging does not always lead to trampling. In fact, the Hillsborough reports found that a form of asphyxiation was an underlying cause in the vast majority of the deaths, rather than trampling. While there are similarities to the Astroworld disaster, it is important to note that it is unclear what the cause of deaths are at this time.
"They're often getting squeezed so hard that they can't get any oxygen. It's usually not because they're getting trampled," news organisation ABC explains. "When a crowd surges, the force can be strong enough to bend steel. It can also hit people from two directions: one from the rear of the crowd pushing forward and another from the front of the crowd trying to escape. If some people have fallen, causing a pileup, pressure can even come from above. Caught in the middle are people's lungs."
The Astroworld Fallout
The harrowing accounts from Astroworld attendees speak volumes about the concerns and the videos are confronting to watch, but it remains an open investigation. Chief Finner explained that no one has the answers right now.
"I think it's very important that none of us speculate. Nobody has all the answers tonight," Finner said. "We're going to do an investigation and find out because it's not fair to the producers, to anybody else involved, until we determine what happened, what caused the surge. We don't know, but we will find out."
It bears reminding that eight deaths at a concert are eight deaths too many. There will no doubt be concerns raised and legislation considered in response to the tragedy, but for now, it's important to remember the victims and those injured in the hope that nothing like this happens again.