Tie Your Room Together with this Model of 'The Dude'
The Big Lebowski gave birth to the iconic The Dude, His Dudeness, Duder, El Duderino—Jeffrey Lebowski. If you loved Jeff Bridges in this role, and you want to always remember that "The Dude abides," you can get a sixth scale model of The Dude for your home or office. Created by Sideshow, The Dude Sixth Scale Figure comes dressed in his slacker clothes—a white V-neck shirt, drawstring pants, clear sandals, and the signature zip-up sweater.
You'll also like:
Arm Your Home with this $8,000 Iron Man Mark III Armour
The See-Through Sky Pool Suspended Between Two Skyscrapers
Top Gear's 'Mad Scientist' Builds a Real-Life Bond Car with Working Gadgets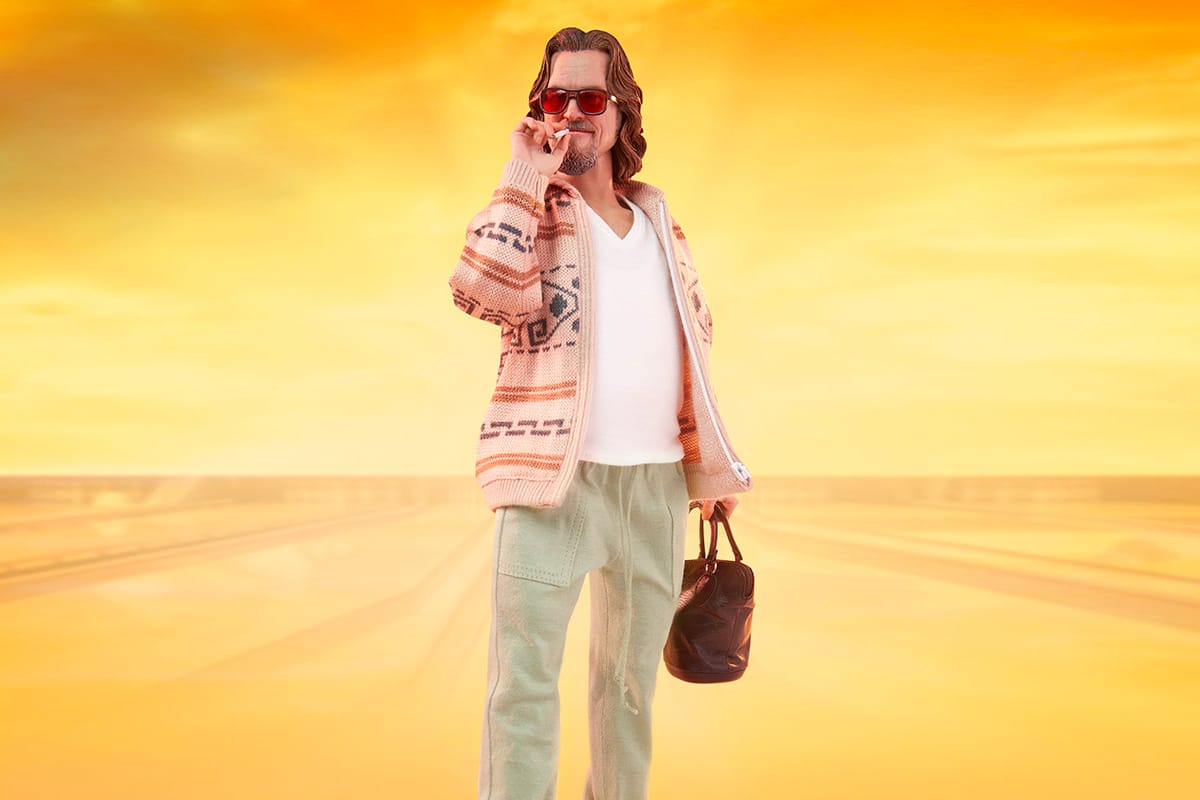 The figure is highly articulated and can be set into the perfect pose. There are also nine different hands that you can use with the figure, including a pair of grip hands, a pair of cup-holding hands (so The Dude can hold his coffee), two unique pairs of gesture hands, and a bowling ball hand. Spring for the exclusive edition and you'll get a smoking hand as well. The beverage cup comes with four unique White Russian drink accessories as well as a fabric bowling bag, a bowling ball, and a pair of sunglasses. The figure stand is rug themed to complete the whole likeness.
The figure measures 12 inches tall, so you'll be able to enjoy The Dude in all his slacker glory. If you're not quite sure of how The Dude will look in your room, you can use Sideshow's new "View in your room" service to get an idea of how The Dude will improve your feng shui. Sideshow is offering this Jeff Bridges likeness for $250 with an expected ship date of May through June of 2022.
Pre-order yours now so that you don't lose out on the, you know, a lotta ins, a lotta outs, lotta what-have-yous. If you're duly impressed with Sideshow's work, then you'll want to follow them on Twitter, Facebook, and Instagram so that you know when they create a scale model of one of your favourite characters.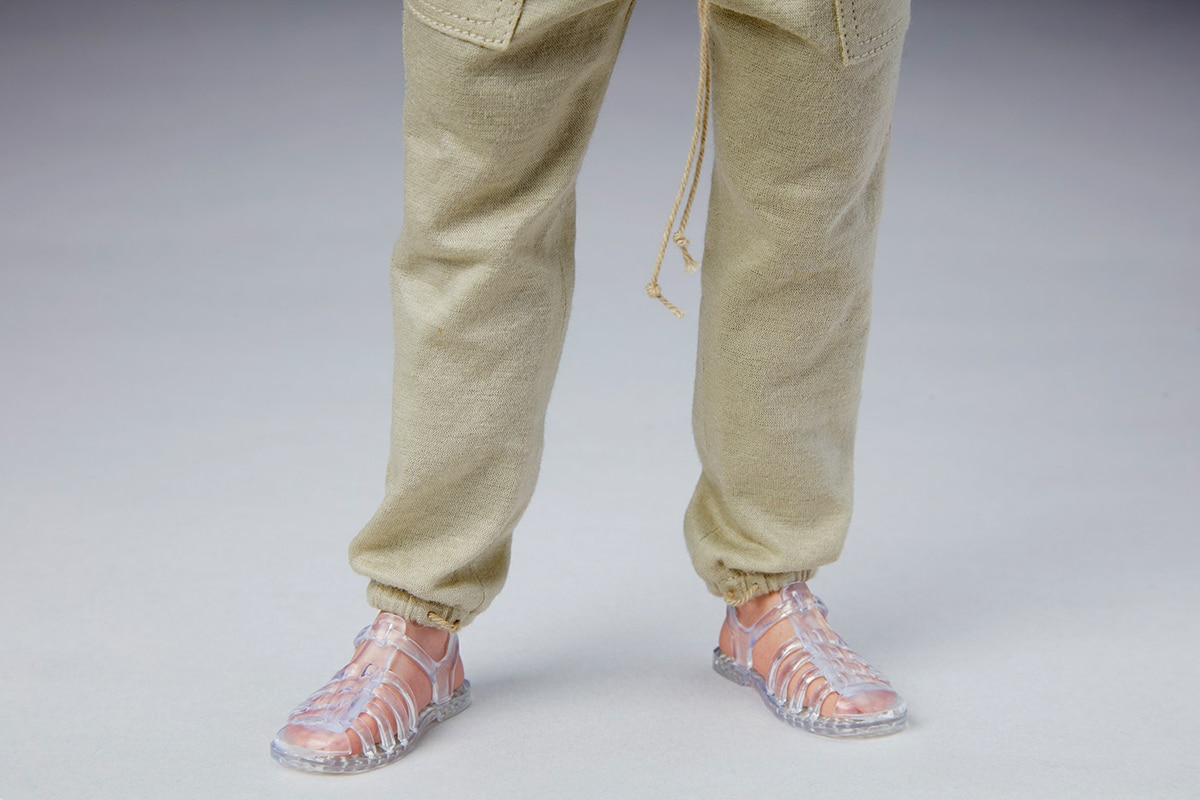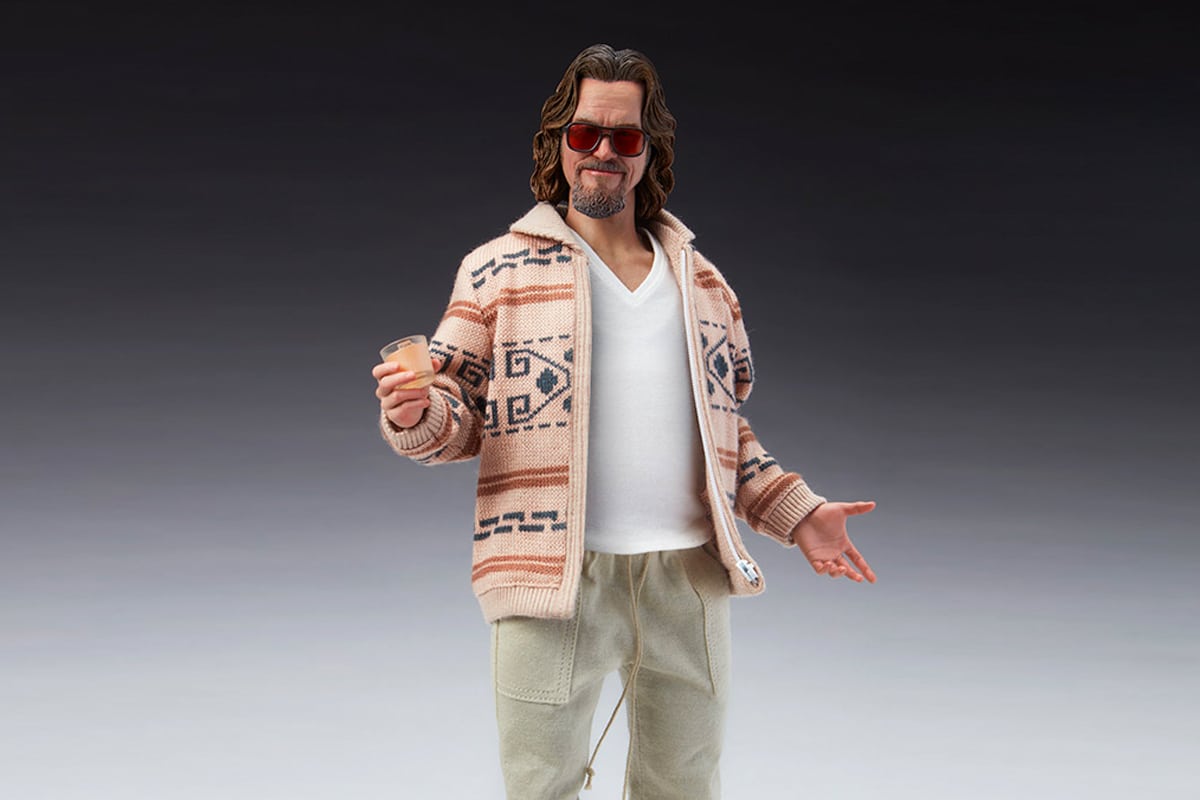 You'll also like:
Arm Your Home with this $8,000 Iron Man Mark III Armour
The See-Through Sky Pool Suspended Between Two Skyscrapers
Top Gear's 'Mad Scientist' Builds a Real-Life Bond Car with Working Gadgets