Orbit Winder Makes Your Watch Tick in a Space Age Way
Back in the 1960s, NASA put astronauts through some pretty intense training. One feat that the astronauts had to master was affectionately called "the gimbal rig." The actual name for the rig was the "multiple axis space test inertia facility," and it consisted of three tubular aluminium cages that revolved separately from each other to mimic roll, pitch, and yaw motions at up to 30 revolutions per minute. While NASA no longer uses that particular test, you can still get that space-age feel—at least for your watch. IFL Watches in Sweden has designed a new watch winder that very closely resembles the gimbal rig.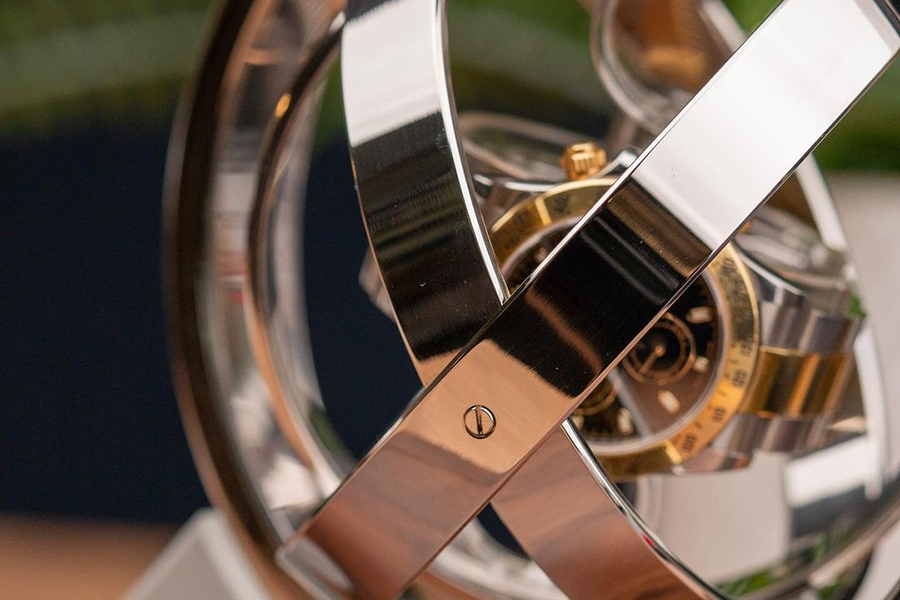 The Orbit Winder was "created to perfectly imitate the motion of a tourbillon." When you wear your automatic watch, your movement activates the self-winding mechanical movement. This is accomplished by using an oscillating weight that turns on a pivot to charge up the watch's mainspring. But when you're not wearing your watch, that charge is used up without being recharged. The Orbit Winder takes care of this duty for you.
There are automatic watch winders on the market already, but none as cool as the Orbit Winder. Just strap in your watch like an astronaut preparing for the gimbal rig, and let the winder take care of the rest. It rolls, pitches, and yaws your watch, causing the oscillating watch to do what it is designed to do. Even if you don't necessarily care about keeping your watch charged, the Orbit Winder is entertaining to watch as it works.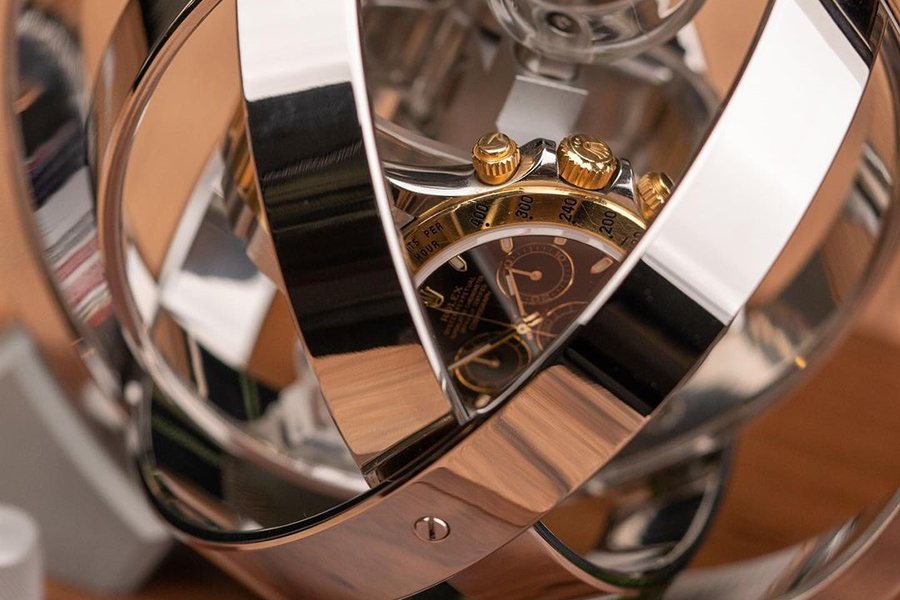 Getting something this cool doesn't come cheap. You'll have to pay around AUD$2,340 to get one. It might be hard to justify that expense, but if you already have an Omega Speedmaster "Moonwatch," you can build on a general theme.
Or, if you just want to be able to put on your Rolex and not have to worry about winding it, it might be worth the cost. Regardless of your reason, this is one space-age tool that you can be proud to own.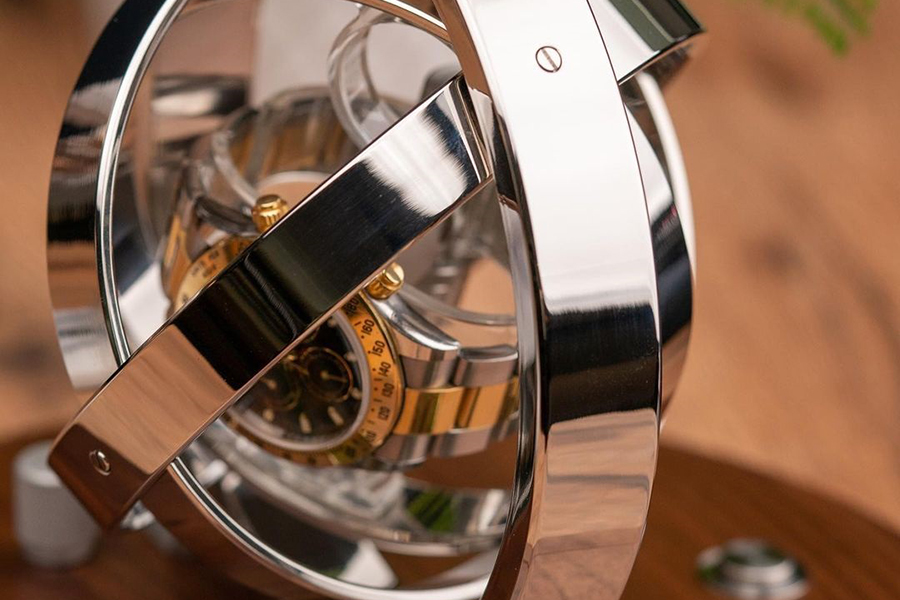 You'll also like:
Ressence Partners with Automobili Amos for the Type 5X Watch
Bell & Ross Takes Its BR 05 Collection into Urban Terrain
After 160 Years, TAG Heuer Has Released its Most Advanced Watch Yet
---
Featured Video from Man of Many