Ressence Type 1 Squared X Keeps Watches Sharp
Before the near perfection in timekeeping created by the computers in smartphones, the pinnacle of accurate timekeeping was the mechanical watch. Those days may have somewhat disappeared, but that doesn't mean that traditional mechanical watches don't have a place in our modern world.
Nowadays, mechanical watches still provide accurate timekeeping, but they also serve to create a more emotional and personal connection to the world. What's more, try though they may, smartphones will never be as attractive as mechanical watches—especially on your wrist. That truth has been the focus for Ressence, and their new Type 1 Squared X is a beautiful example of mechanical watches done right.
You'll also like:
10 Best America's Cup Watches in History
Breitling Top Time Deus Limited Edition is an Ode to Adventure in All Forms
Best of Baselworld 2018 – Part 2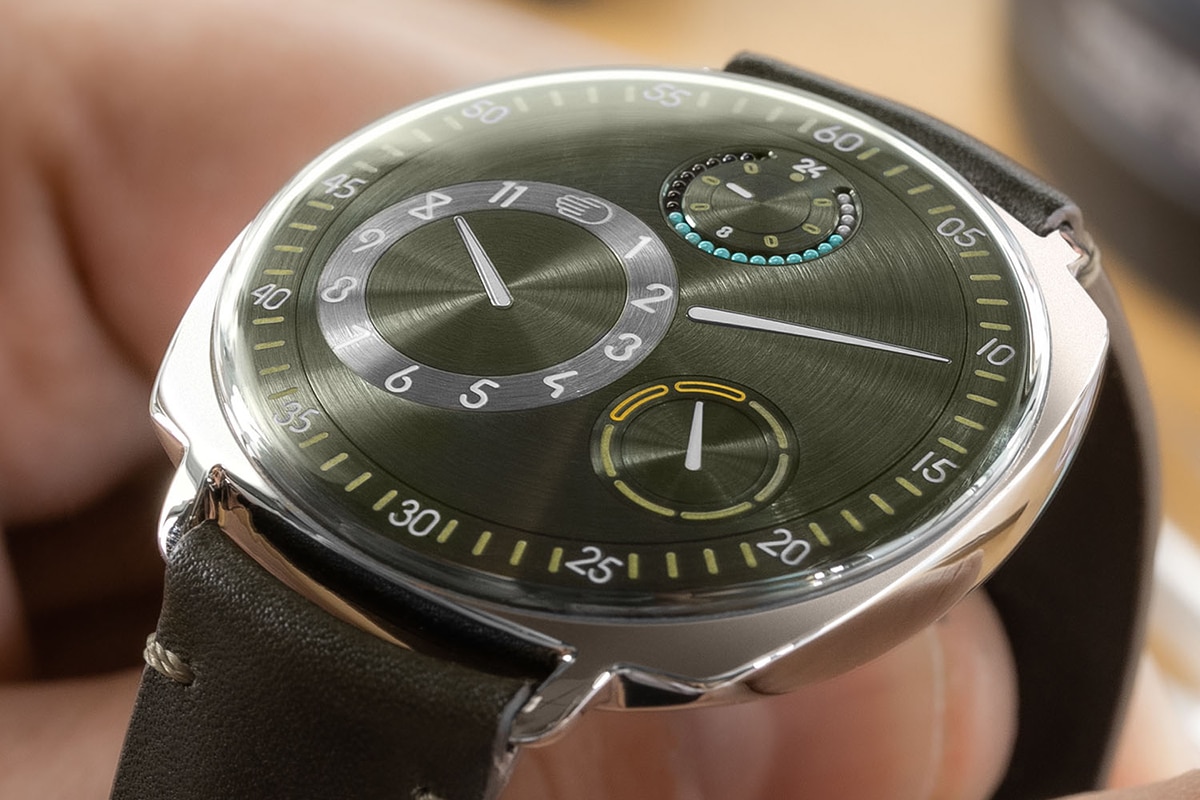 Set in a 41mm cushion case, the Ressence Type 1 Squared X is made of a lightweight Grade 5 titanium rather than the traditional stainless steel. The watch only measures 11mm thick, so combined with the titanium build approach, it's a comfortable watch to wear. The titanium also grants a darker quality to the watch, helping to tone down the mirror polishing.
The Type 1 Squared X has no crown, so winding and time setting happen with a folding lever that is embedded in the case back. Using this approach creates a cleaner look, but also sacrifices structural integrity, which is reflected in the watch's 10 metres of water resistance.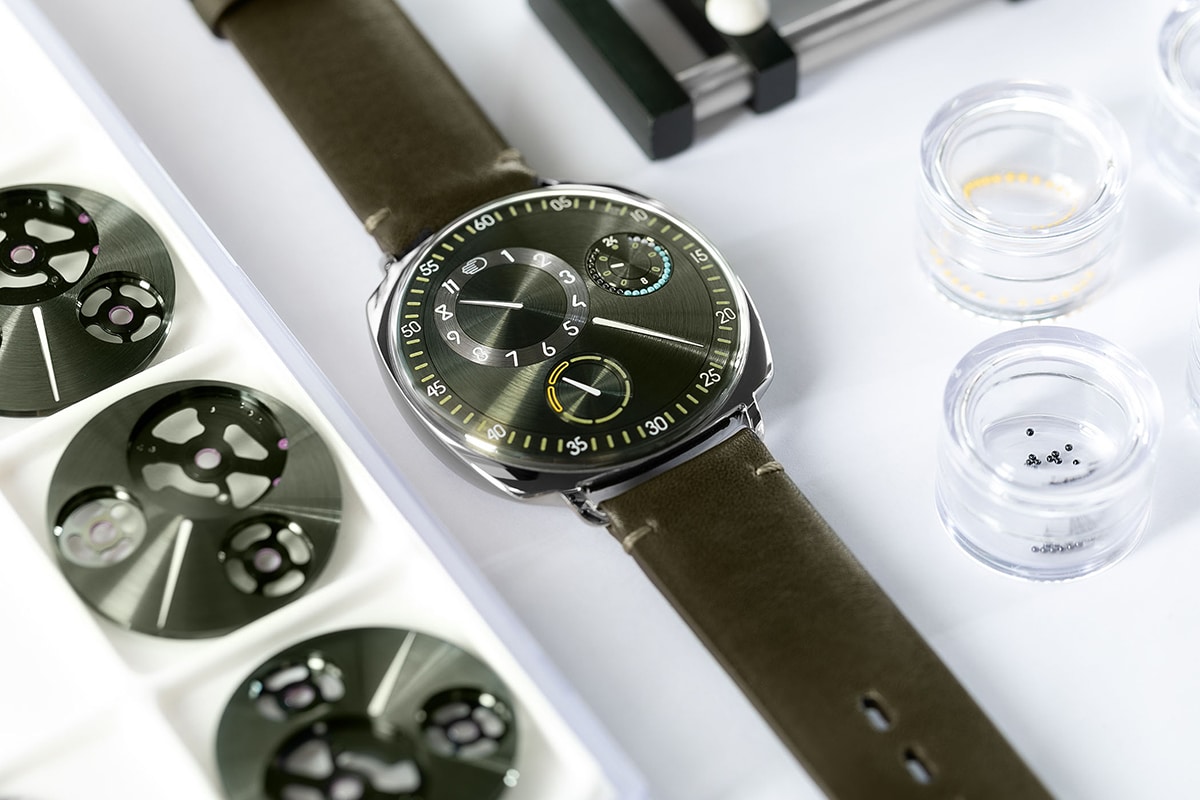 Wearers will appreciate the ceramic balls that surround the 24-hour subdial. This recessed track filled with tiny balls in yellow, grey, blue, and black, was developed with the help of professor of neuroscience at Harvard. The balls serve to give a sense of what time of day it is, with each of the four colours assigned to a six-hour segment of the day. The hour dial also sports a visual treat with the Roman numeral 10 replacing the Arabic numeral to celebrate Ressence's tenth anniversary.
The Type 1 Squared X is powered by an ETA 2892-A based ROCS 1 automatic movement. It comes on a calf leather strap that matches the dial's olive green colour. Ressence is only making 40 examples of the watch and has priced each at USD$23,500.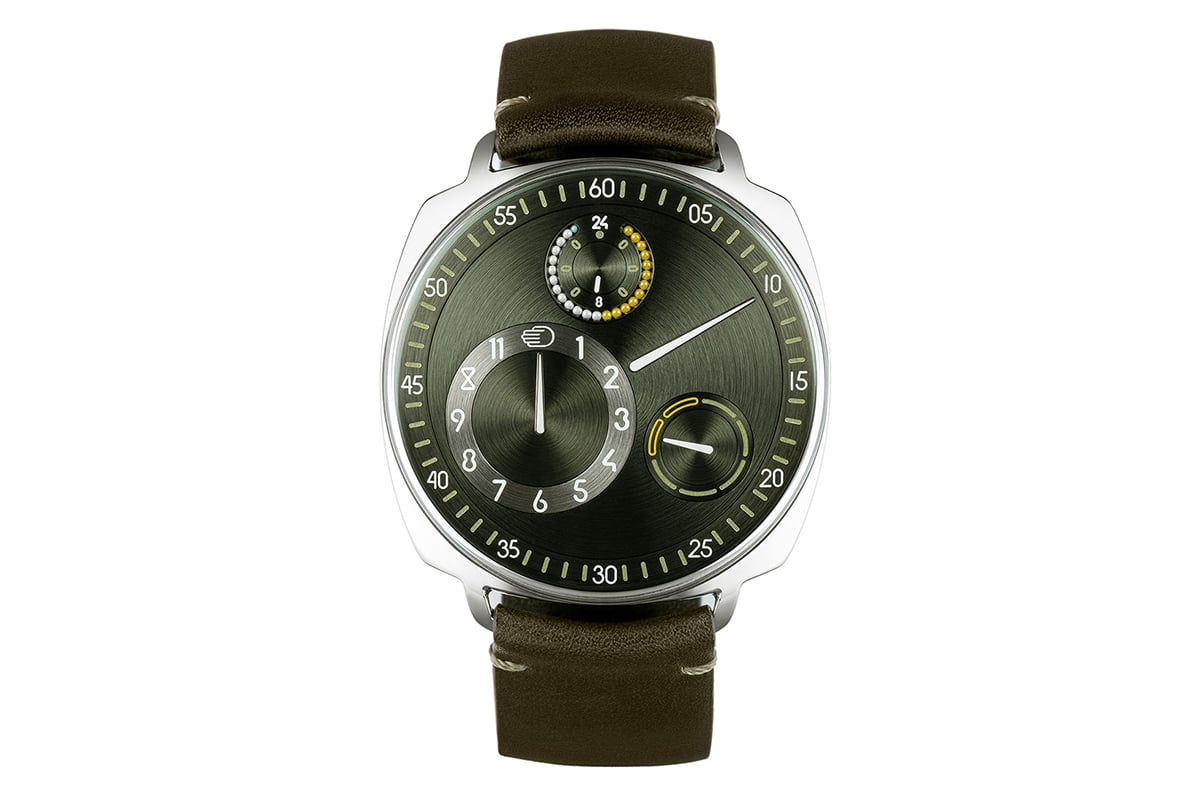 You'll also like:
10 Best America's Cup Watches in History
Breitling Top Time Deus Limited Edition is an Ode to Adventure in All Forms
The Wind Up – Watch News #136