Vincero Watches Celebrate Their 4th Anniversary in True Style
In Partnership with Vincero Watches.
The word "Vincero" translates to "I will win", and Vincero Watches certainly makes good on those intentions. Put simply, you won't find such high quality at such low cost anywhere else. The operative term here is "affordable luxury", and Vincero delivers it in spades on their range of premium watches.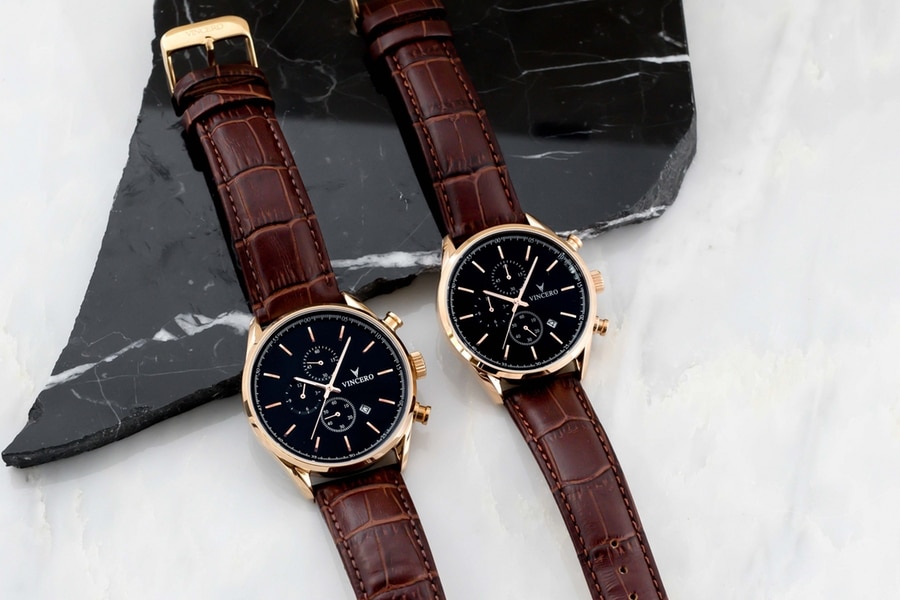 The Vincero journey began in the wake of the 2008 economic crash. Disillusioned, but certainly not dissuaded, company co-founders Tim, Sean, and Aaron booked a one-way flight to China, aka the manufacturing hub of the world. Once there, the three men drank beer, brainstormed, learned how to manufacture watches, networked, got to work, made mistakes, lost money, hustled some more, and then experienced a collective revelation: luxury isn't about inflated prices or superfluous specs, it's about process and attention to detail. That was 2014. The brand has been killing it ever since.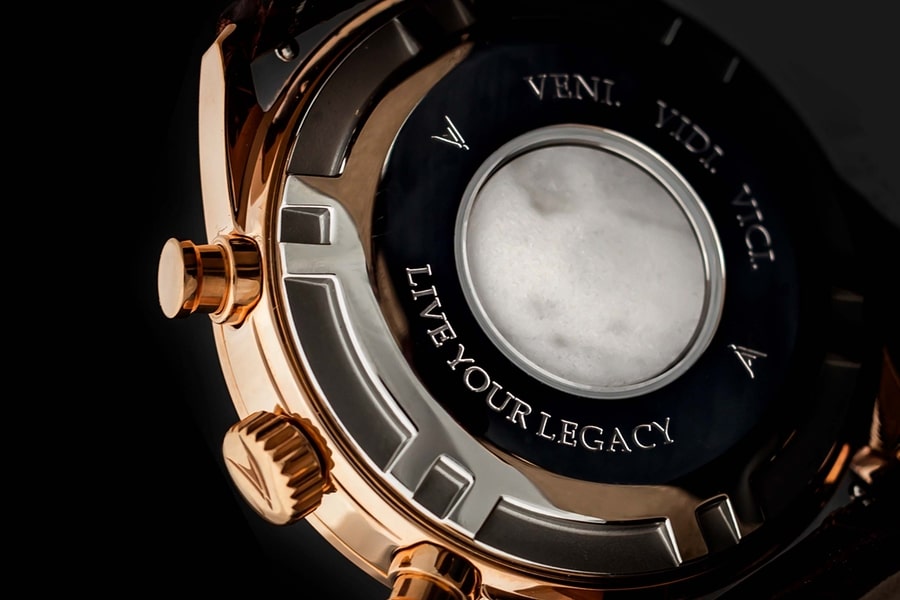 At the heart of Vincero Watches is a core agenda to handcraft luxury timepieces in small batches, and then sell them at a completely fair price. Accordingly, every watch in their portfolio looks like something that should cost eight times as much as it does. We're talking $160 USD watches that look, feel, and function like $1000 USD watches. Along similar lines, every watch simply trounces the competition in terms of what's being offered at the same price point.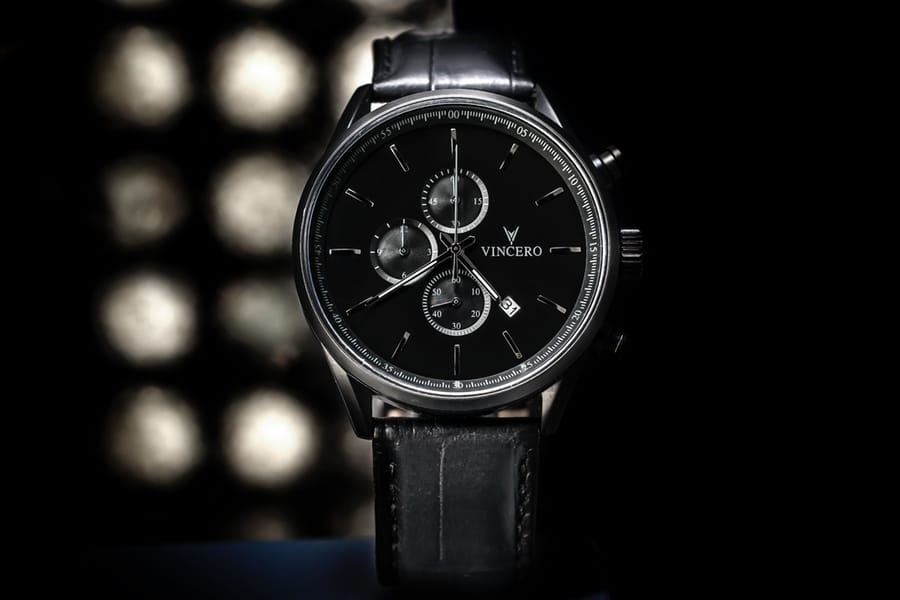 To maintain its kung-fu grip over quality control–not to mention keep those prices down–Vincero Watches relies completely on its own connections and skills. Everything from the Italian leather to the surgical stainless steel is sourced directly by the brand, assembled in-house, and then sold directly to consumers, saving a ton in overhead. Each watch is furthermore rigorously inspected, ensuring that no detail is left behind. And rest assured there is no shortage of details to inspect. In other words, this is not some minimalist brand trying to capitalise on a false sense of elegance. On the contrary, each watch incorporates over 100 components to harmonious effect.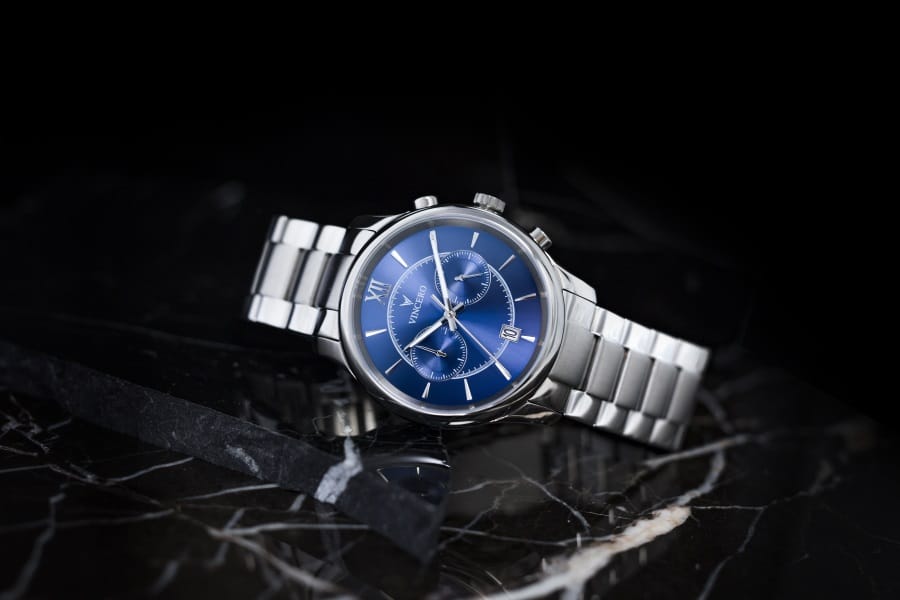 The result is bold, luxury timepieces that are as inspired as they are inspiring. In accordance with the brand's mission statement, each watch imparts a sense of victory, allowing you to up your game in streamlined style. This is not cookie cutter horology–it's an immaculate attention to detail that's guaranteed to draw eyeballs. And it all comes in at a price that's simply too good to refuse.
Allow us to introduce some of Vincero Watches' bestsellers: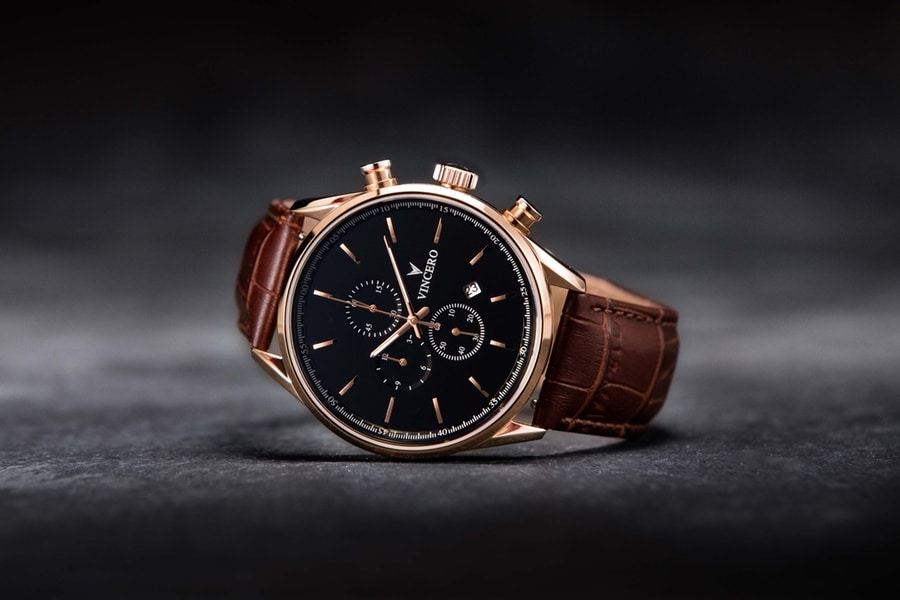 The Chrono S Rose Gold
A one-stop masterclass in sophistication, this flagship timepiece hosts a 43mm rose gold case of 316L surgical grade stainless steel. That's joined by a striking black dial and an interchangeable strap of top-grain Italian leather. Under the skin is Citizen Miyota Quartz movement. On the caseback is a showcase of smooth Italian marble along with the following engraving: "Veni. Vidi. Vici." For those that don't already know, the words translate to "I came. I saw. I conquered.", and they're displayed on every Vincero watch caseback. Is it a bold statement? Perhaps. But these are bold watches.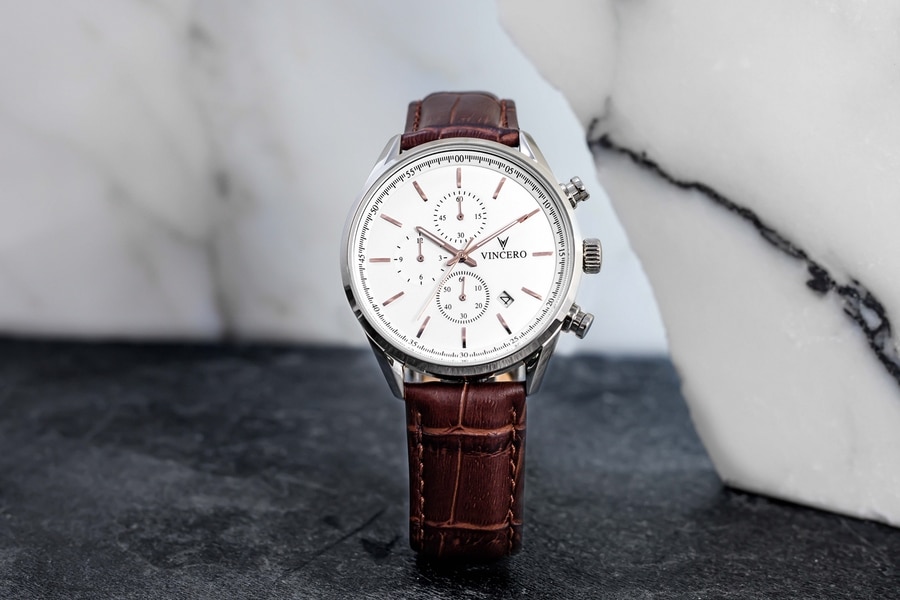 The Chrono S Silver/Rose Gold
Exuding classical style, the Chronos S Silver/Rose Gold packs brilliant rose gold markers inside a pristine silver case. As with the other watches in the Chronos S range, this one is powered by Citizen Miyota Quartz movement, and water resistant to 5 ATM.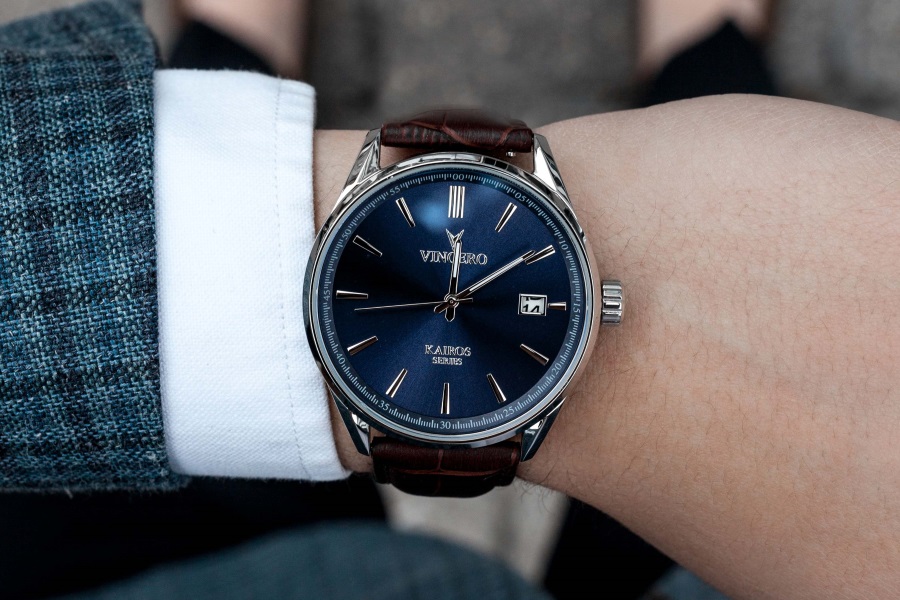 The Kairos Blue/Brown
One look at the Kairos and you're in love. Our favourite variant pairs a dreamy blue sunray dial with a silver case and interchangeable leather strap. The watch measures in at 42mm in diameter and 10mm thick, making it a tad slimmer than most of Vincero's men's watches. That's accompanied by a downright miraculous price, which will have you doing a double take. Citizen Miyota Quartz movement keeps the whole operation running smoothly. Luxury and affordability rarely combine with such finesse as they do here.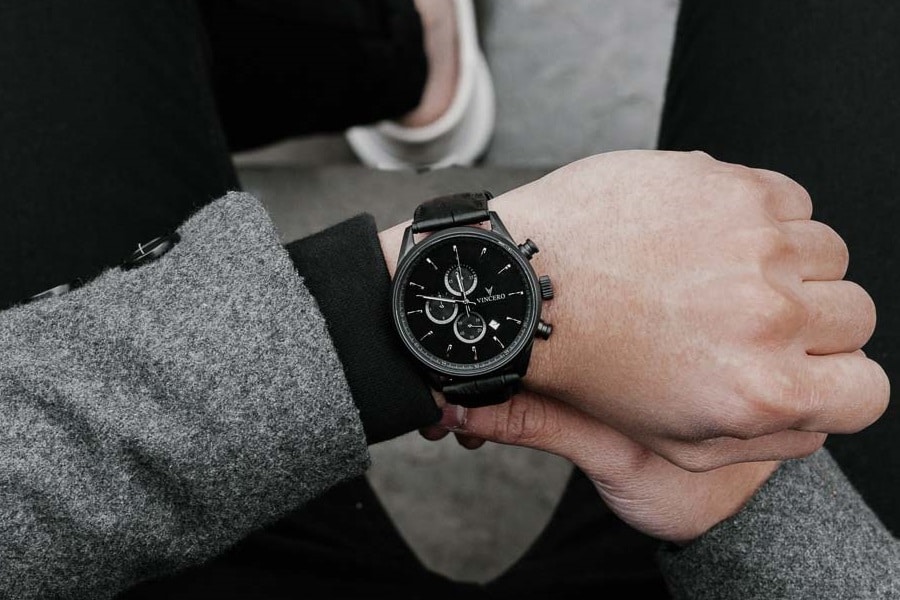 The Chrono S Matte Black
This Chrono S variant goes black on black on black, and looks all the more remarkable as a result. Specifically, it combines a sleek matte black dial with a stainless steel black case and interchangeable black strap of top-grain leather.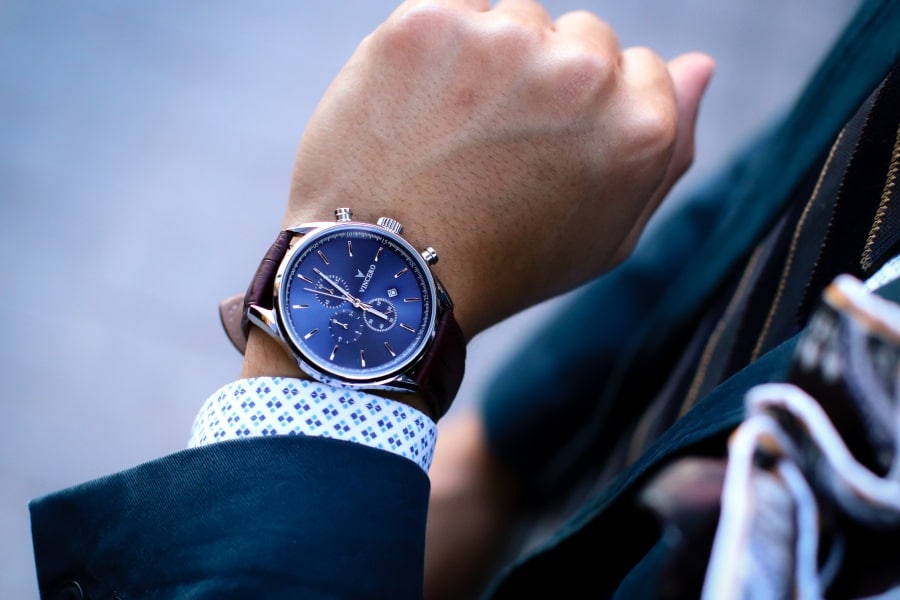 The Chrono S Blue/Brown
Elegant, subtle and refreshing, the Chronos S Blue/Brown pairs a sunray blue dial with a silver case and brown leather strap. Expect eyeballs to follow it across the room.
In a nod to both its successful past and bright future, Vincero continues their tradition of delivering immaculate detail and luxury at an affordable price point.
Have you subscribed to Man of Many? You can also follow us on Facebook, Twitter, Instagram, and YouTube.