As anyone in love can tell you, it's often the little things that count most. A thoughtful poem. A spontaneous gesture of appreciation. A romantic candlelight dinner. Danish jeweller Pandora knows as much and that's why they've dedicated this year's Valentine's Day to the little things we do in our relationships (with friends and loved ones alike). Blending style and sentiment, their new pieces are tastefully small and loaded with meaning. Combine one of these gifts with 'little acts of love' to bring out the true magic of Valentine's Day, giving her an occasion she'll never forget.
You'll also like:
10 Ways to Spice Things Up This Valentine's Day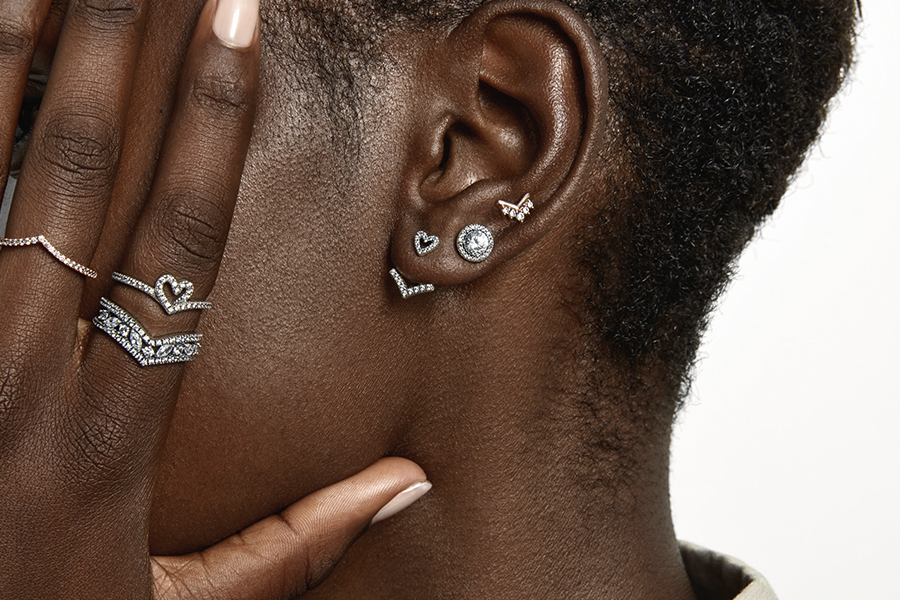 When crafting their latest collection, Pandora commissioned a study called 'An Exploration of Love.' Carried out across 11 countries in November 2020, the study asked 11,000 respondents questions on the meaning of love in today's society. It specifically analysed how the events of 2020 have impacted:
How we appreciate the important relationships in our life
How we show little acts of love to one another
What are the most important shared values we are looking for in a partner/friend today
The study brought forth a number of revelations, including the impact that COVID-19 has had on interpersonal relationships. Below are some interesting findings from the study:
As a result of 2020, Australians are:
Talking more with their loved ones (68%)
Making more of an effort with the important people in their lives (67%)
Focusing more on shared values in relationships (66%)
75% believe our values in relationships have changed
Aussies have also been showing more 'little acts of love' and friendship since the start of the pandemic, including:
complimenting loved ones (39%)
buying more gifts (31%)
helping around the house (45%)
tagging loved ones in posts on social media (37%)
regularly checking in by organising phone/ video calls (47%)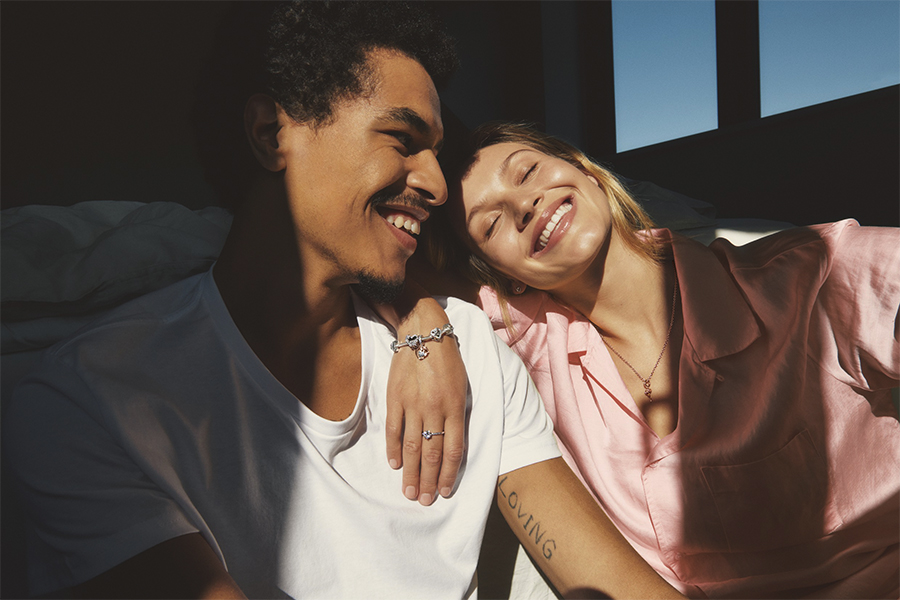 Like we said before, Pandora knows all about the importance of the little things on Valentine's Day—they even commissioned a study to prove it! The result is a stunning range of new designs and gift ideas, which embody the notion that memorable gestures can come in small packages and at great prices. Meanwhile, the level of craftsmanship, style, and innovation is top of the line. Sustainably made with 71% recycled silver, these hand-finished and style-driven designs give you the perfect opportunity to express your love in both a meaningful and ethical way this Valentine's Day.
Man of Many's Top Gift Picks
Gearing up for Valentine's Day ourselves, we took a hard look through Pandora's latest collection. We were searching for budget-friendly gifts that balanced distinctive style with sentimental substance and found ourselves spoiled for choice. Here are our top picks: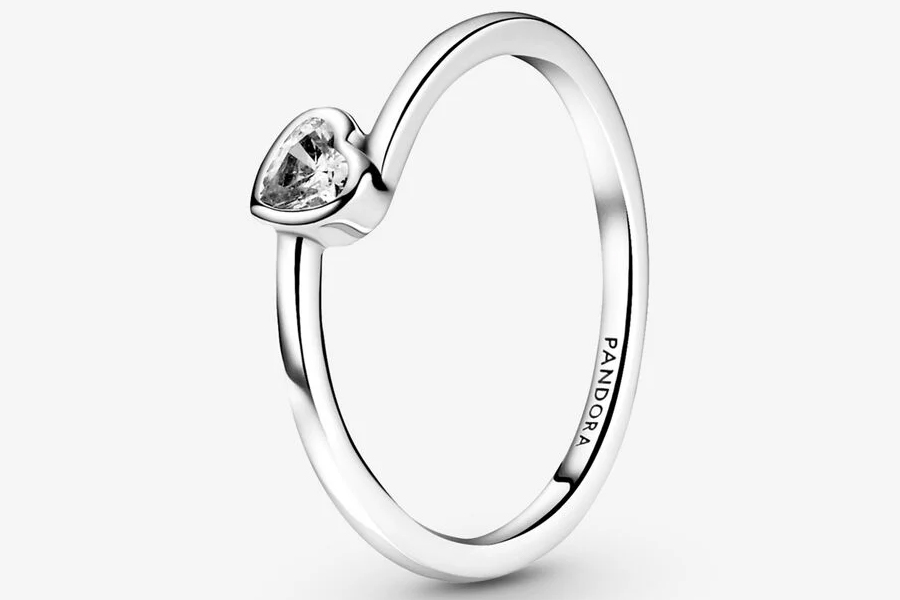 1. Clear Tilted Heart Solitaire Ring
Inspired by Shakespeare's "Romeo & Juliet," this elegant ring is hand-finished in sterling silver. It features a thin polished band and uniquely tilted heart-shaped stone, the latter of which creates an asymmetric pattern when stacked with other rings. As far as Valentine's Day gifts go, this one's a budget-friendly no-brainer. – AU$49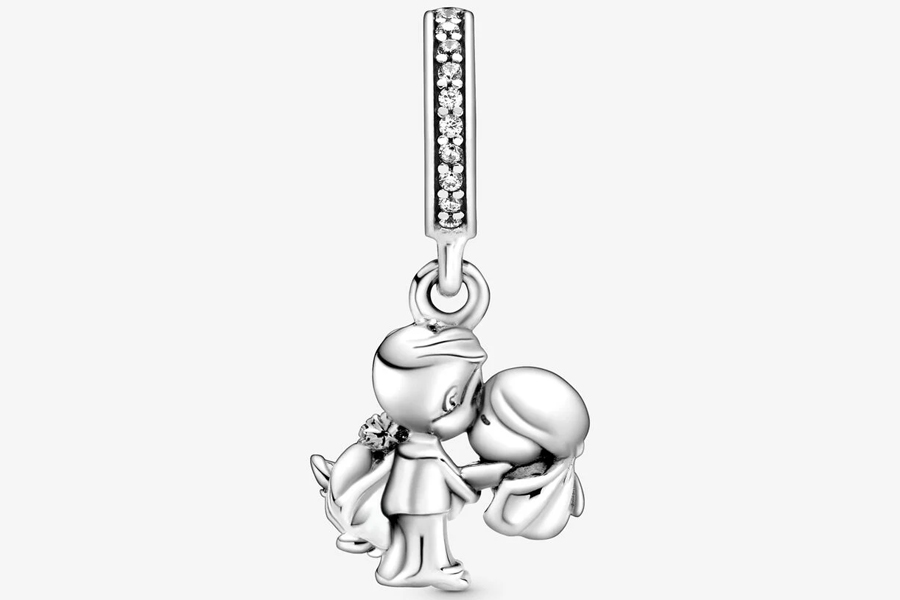 2. Married Couple Dangle Charm
For all the married men out there, it takes but one look to know that this dangle charm is the one for you (and her). Superbly crafted, it depicts the bride and groom on their wedding day. Clear cubic zirconia adorns the bail and provides an extra touch of meaning and elegance alike. – AU$69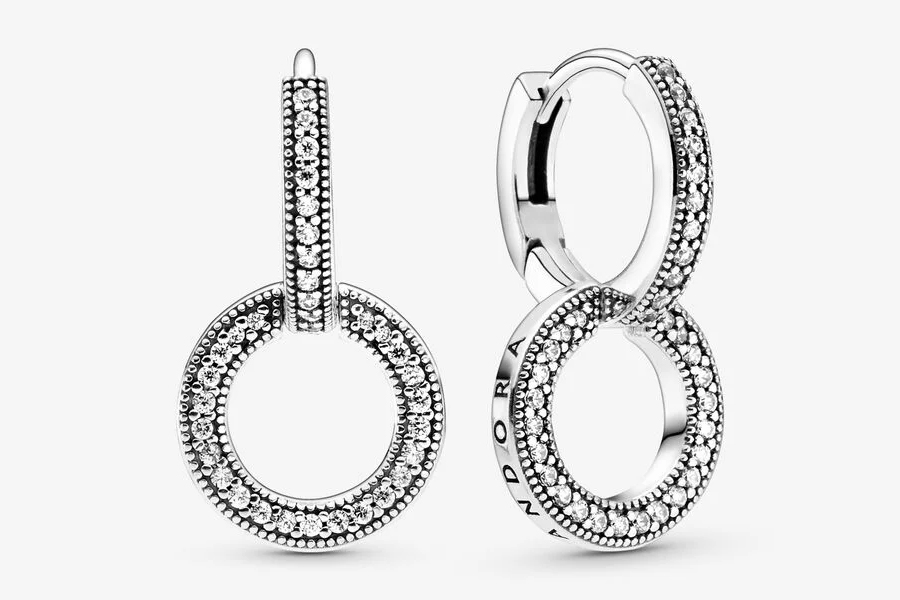 3. Sparkling Double Hoop Earrings
If she likes to turn heads wherever she goes, then she'll love this pair of double hoop earrings. Two circles are linked on each side and brought further to life with rows of clear cubic zirconia, micro-beading, embossed hearts, the brand logo, and other glorious details. – AU$89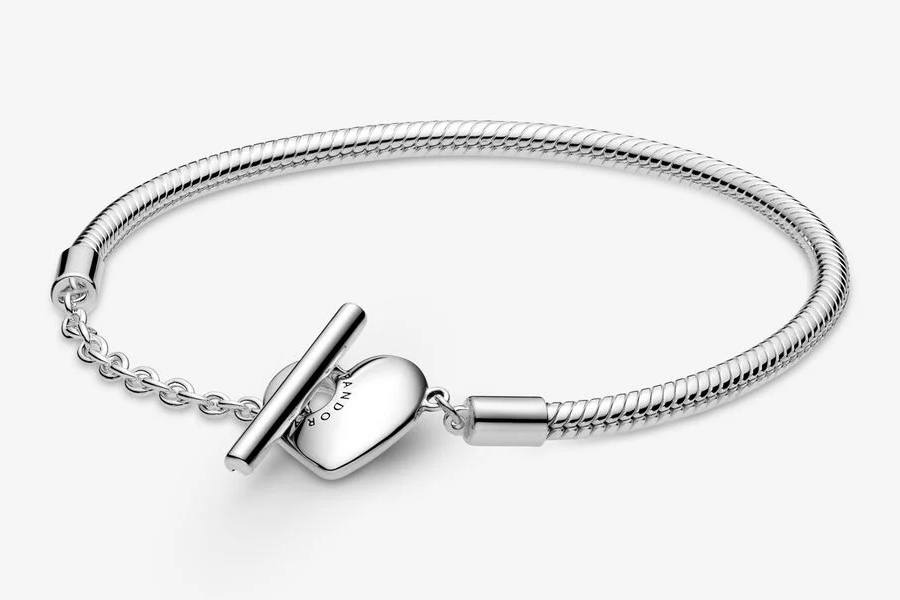 4. Pandora Moments Heart T-Bar Snake Chain Bracelet
Innovation, style, and symbolism collide on this brilliant snake chain bracelet. Emanating with distinction, it loops the T-bar by way of the open circle on a heart-shaped disc. The reverse side is similarly polished and also engravable, allowing you to make this gift truly one-of-a-kind. – AU$99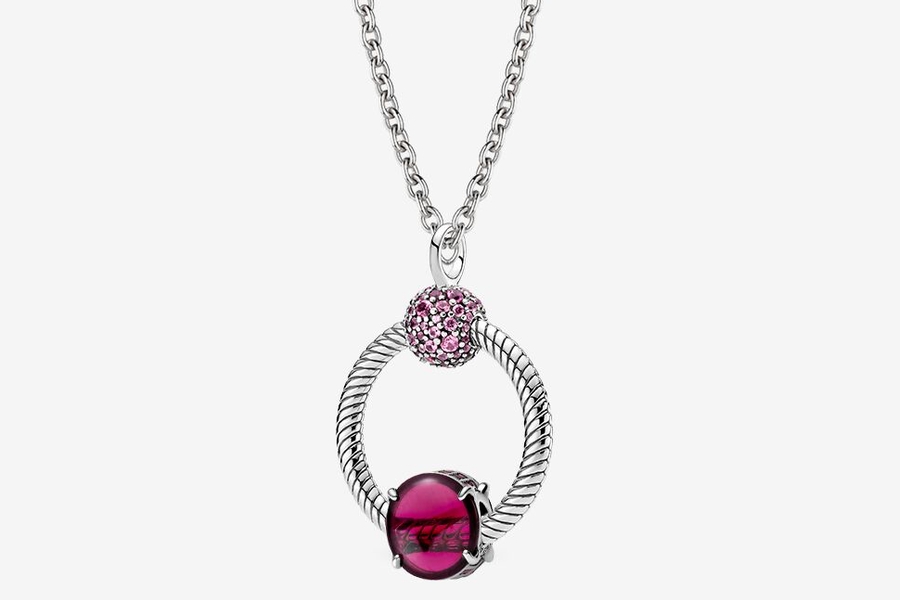 5. Heartfelt Hues O Pendant Set
Love unfolds in many layers and so too does this exquisite charm and pendant set. Affixed to a classic cable chain necklace is a small O-shaped pendant, at the bottom of which is a fuchsia rose oval cabochon charm. Not just visually unique, the piece is also loaded with symbolic meaning. – AU$223-$247
Regarding the latest collection, Pandora VP Creative Directors Francesco Terzo and A. Filippo Ficarelli said the following: "We see Valentine's Day as a tribute to love and relationships in every form—between partners, family members, friends and all the people close to you. In conceptualising the new love-inspired pieces, we drew inspiration from Shakespeare's Romeo and Juliet, the ultimate love story that proves that love can be a transformative superpower, eliciting strength, courage and tenderness to cross boundaries and overcome challenges. In the new pieces, we focused on symbols that represent love."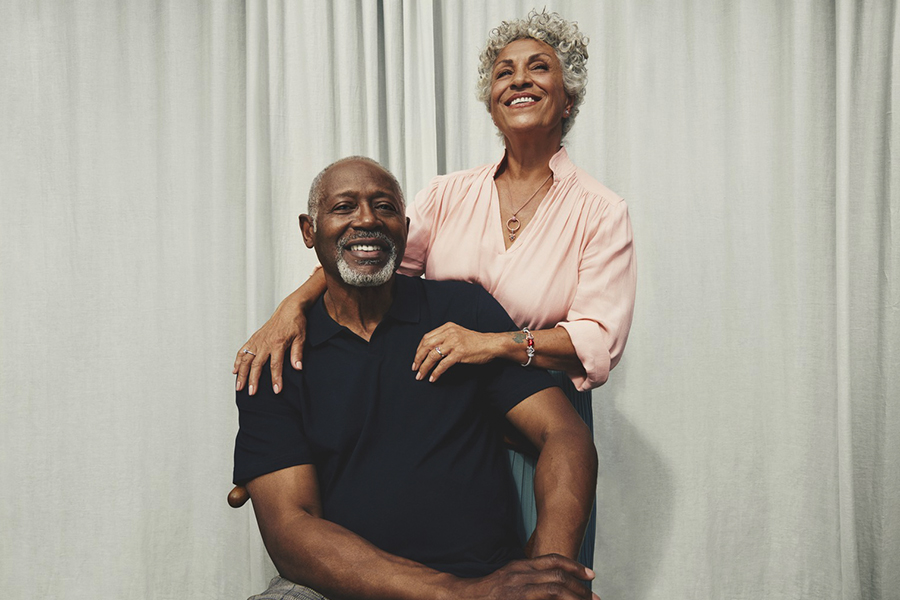 The research has wrapped and the verdict is in: despite our obsession with material goods, it's actually the non-tactile things that count most in relationships. Shared values. Trust. Connection. These things have never mattered more than they do now and that could make this year's Valentine's Day all the more romantic. Of course, don't take that to mean you shouldn't get her a little something special. Pandora has just the pieces for you and at great prices, too. And with these little acts of love come great big rewards to both you and your partner. Happy Valentine's Day.
More Gift Guides:
2021 Valentine's Day Gift Guide For Her
3 Top Jewellery Pieces to Gift This Valentine's Day
6 Sexual Wellness Gifts for Him, Her & Couples this Valentine's Day
View all of our Valentine's Day Gift Guides