2019 Christmas Gift Guide – Grooming
More men are grooming than ever before and that means you have plenty of gift options this holiday season. But how does one separate the best from the rest? That's exactly where our Christmas Gift Guide comes in, which dispenses with all sorts of superior grooming essentials. On it, you'll find cologne, beard oil, shaving sets, nose trimmers, skincare products, and everything else a modern groomer might need. The best part? Even if the groomer in your life already has one of these products, he can always use more. That's just how grooming works, good friends. Here we go.
View All of Man of Many's 2019 Christmas Gift Guides here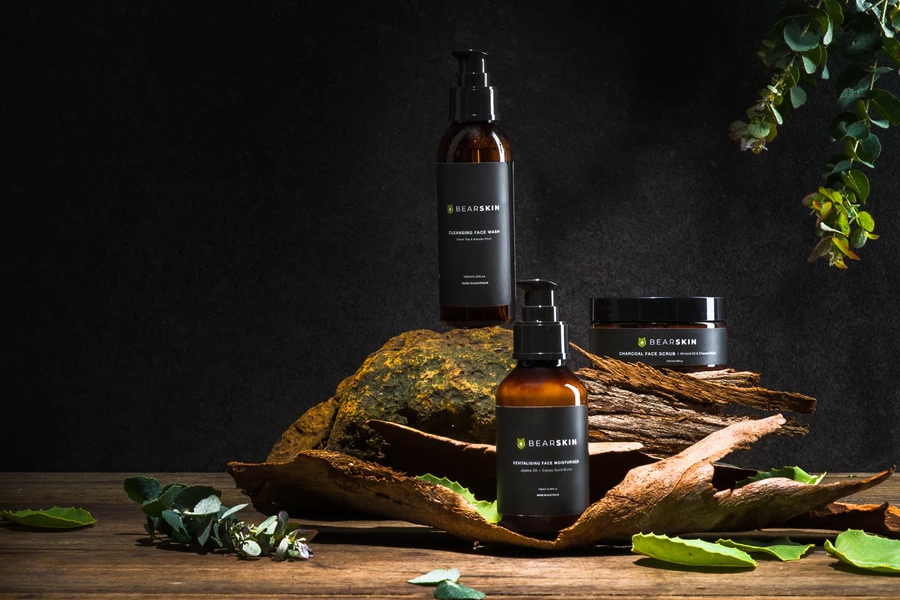 BearSkin Grooming Products
In Partnership with BearSkin.
Bearskin is a men's natural skincare brand that distinguishes itself from your run of the mill off the shelf grooming products by keeping things high in quality and purposefully simple. Its products are completely natural and free from any harsh chemicals and cruel practices, plus it's all Aussie made. Their Daily Maintenance Set is our top pick as it includes the 3 essentials that every man needs for great skin; a cleanser, an exfoliator and a moisturiser. Providing further distinction, Bearskin donates $1 from each sale to Men's mental health charities and offers either one-time purchases or a bi-monthly subscription. Get 15% off with code: MANOFMANY 
Buy it here (AUS) Buy it here (US)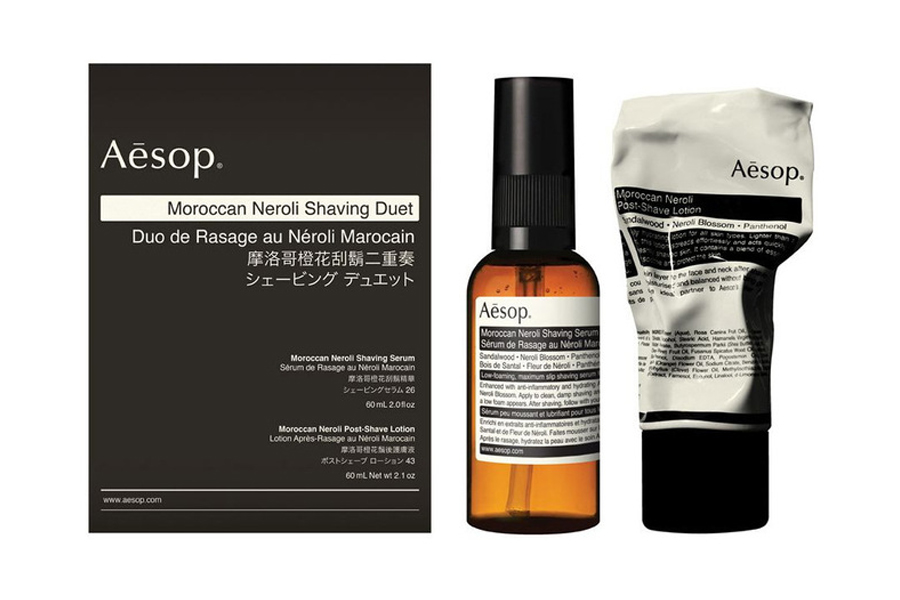 Aesop Moroccan Neroli Shaving Duet
Consisting of Moroccan Neroli shaving serum and a soothing post-shave lotion, this luxurious duet simply oozes with quality and allure. Chock full of healthy botanical extracts, the serum delivers a completely smooth shave without bothering the skin. Hot on its heels is the uber-hydrating post-shave lotion, which dispenses with woody aromas while it softens and moisturises your supple flesh. This is the stuff that shaving dreams are made of. – AU$87
Buy it here (AUS) Buy it here (US)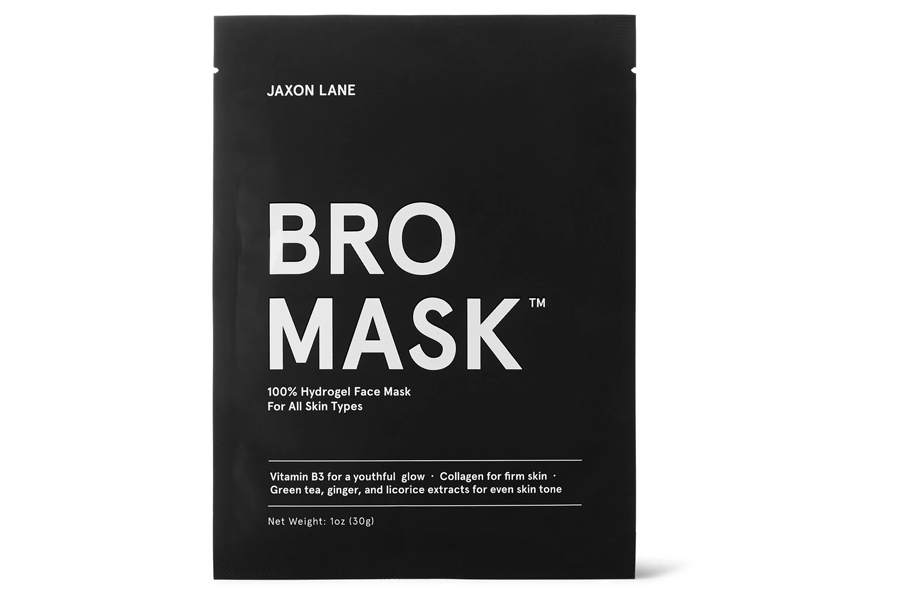 Jaxon Lane Bro Sheet Mask x 4
Do you mask, bro? If not, it's time you started. After all, men's skin tends to be oilier and more acne-prone than some female counterparts. Enter the Bro Mask from Jaxon Lane, which uses the power of hydrogel technology to achieve peak hydration while absorbing active ingredients. Comprised of four Korean sheet masks, it delivers the collagen, Vitamin B3, and plant extracts that your skin craves, thereby repairing blemishes and sun damage. It's also made up of separate components, allowing you to easily navigate around hair or other intrusions. 
Buy it here (AUS) Buy it here (US)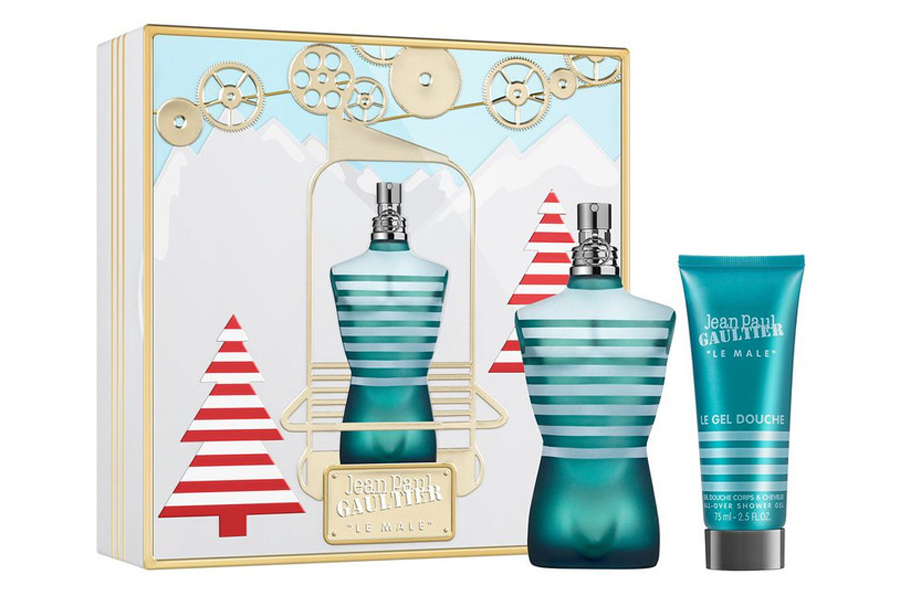 Jean Paul Gaultier Le Male Eau De Toilette & Shower Gel Gift Set
For a proper and long-lasting olfactory infusion, look no further than this gift set from Jean Paul Gaultier. Inspired by seafarers, Le Male Eau De Toilette's blend of lavender, vanilla, and mint takes the aromatic essence of shaving soap to rich and appetising extremes. The adjoining shower gel strikes a similarly soapy accord. Working either separately or in conjunction, these two grooming products will have you feeling as fresh as you smell, and for hours on end. 
Buy it here (AUS) Buy it here (US)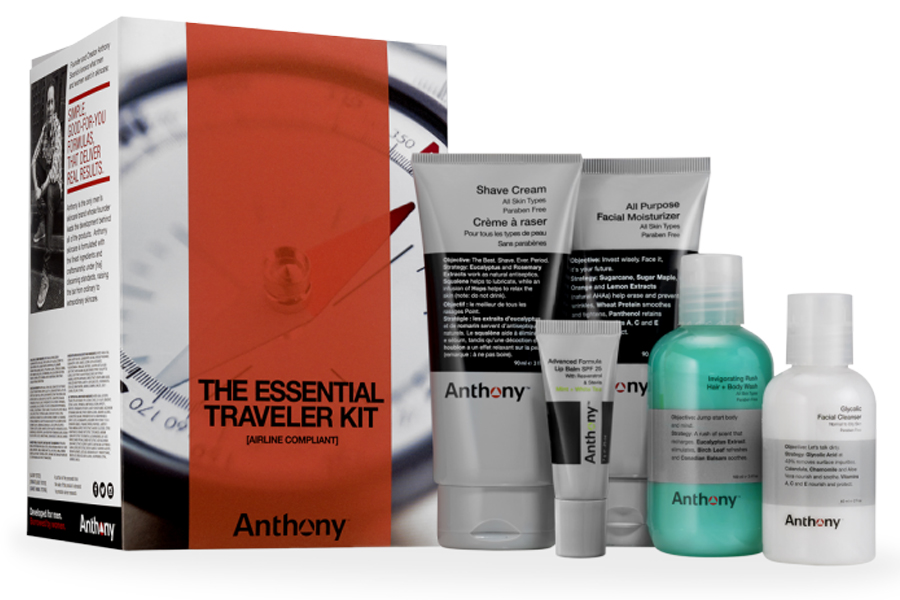 Anthony Essential Traveller Kit
Take your grooming essentials on the go with this traveller kit from Anthony. Included in the set are the following items: Glycolic Facial Cleanser, All-Purpose Facial Moisturizer, Advanced Formula Lip Balm, SPF 25 Mint and White Tea, Shave Cream, and Invigorating Rush Hair & Body Wash. Get a kit for yourself and one for the frequent traveller in your life, who should never be without his most important grooming products. 
Buy it here (AUS) Buy it here (US)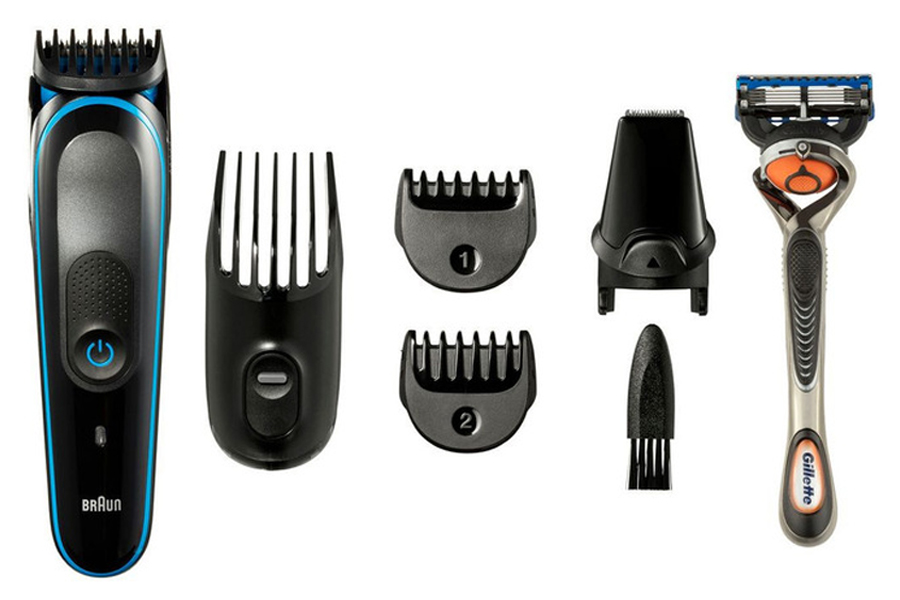 Braun Series 5 Foil Shaver
Braun is one of the foremost names in men's grooming and this premium electric shaver proves why. Its skin-sensitive technology includes an auto-sensing motor and 8-direction comfort flex head, which collectively tackle all forms of facial hair without irritating the skin. Expect maximum comfort and performance in either wet or dry conditions, though you'll also want to use foam or gel when taking this product into the shower. Oh, and did we mention that this 100% waterproof shaver will last for a full seven years? For dense beards and those hard-to-reach areas, accept no substitutes. 
Buy it here (AUS) Buy it here (US)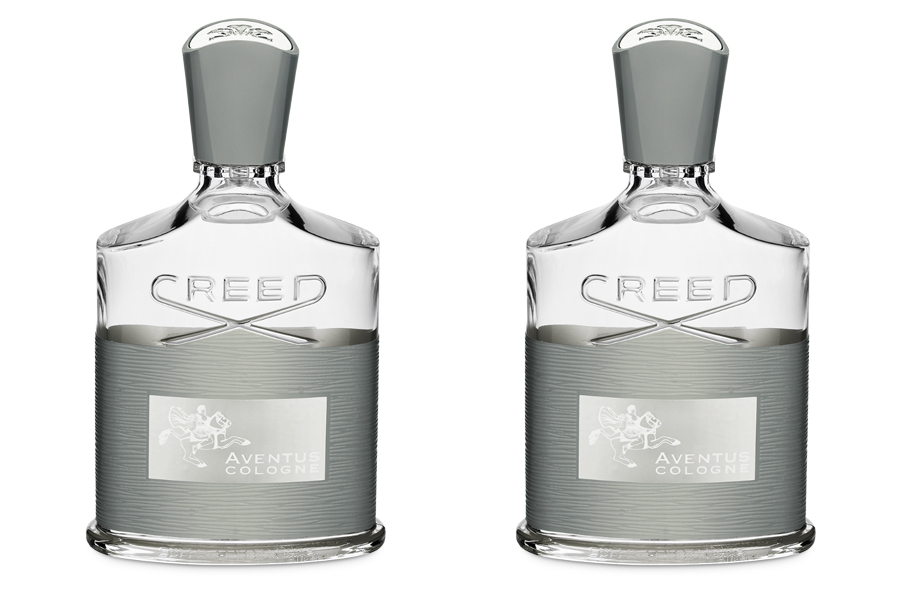 Creed Aventus Cologne
A cologne of champions with the name to show for it, Creed Aventus dispenses with copious amounts of olfactory vigour. Formulated with the modern urban warrior in mind, it delivers opening bursts of ginger, mandarin, and pink peppercorn. That's followed by a rich heart of patchouli, sandalwood, and vetiver. Rounding out its masculine allure is a leathery base of styrax, birch, musk, and tonka. Put it all together and you have a scent that's too bold to deny and too sumptuous too refuse. 
Buy it here (AUS) Buy it here (US)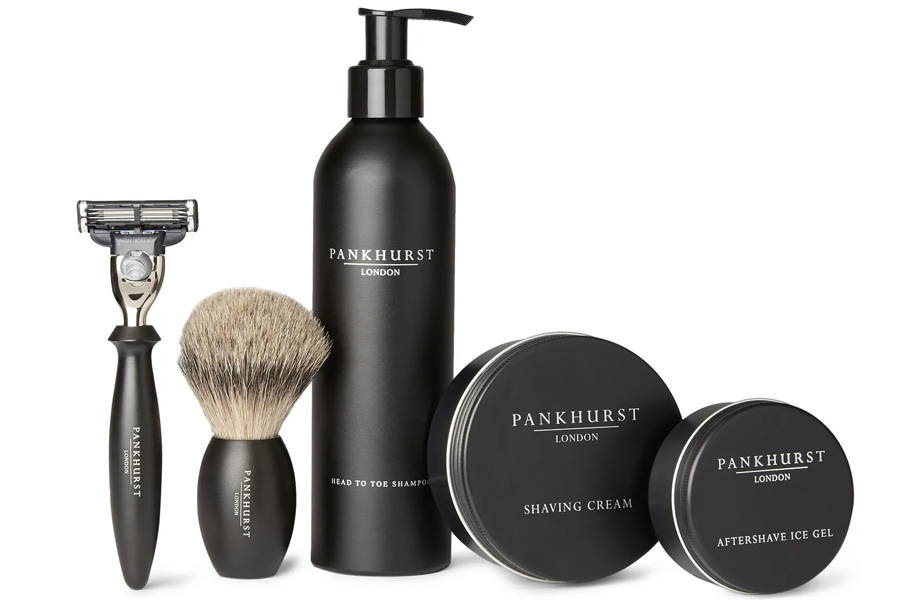 Pankhurst London Shaving Set
If your favourite groomer has a taste for the finer things in life, he'll adore this premium shaving set from Parkhurst London. Brimming with quality, it features an excellent head-to-toe cleanser that works as both a regular shampoo and full body wash. Also included are a meticulous weighted brush, scented shaving cream, classic safety razor, and soothing Ice Gel. Consider it a point of no return because once you use these products, nothing less will suffice. 
Buy it here (AUS) Buy it here (US)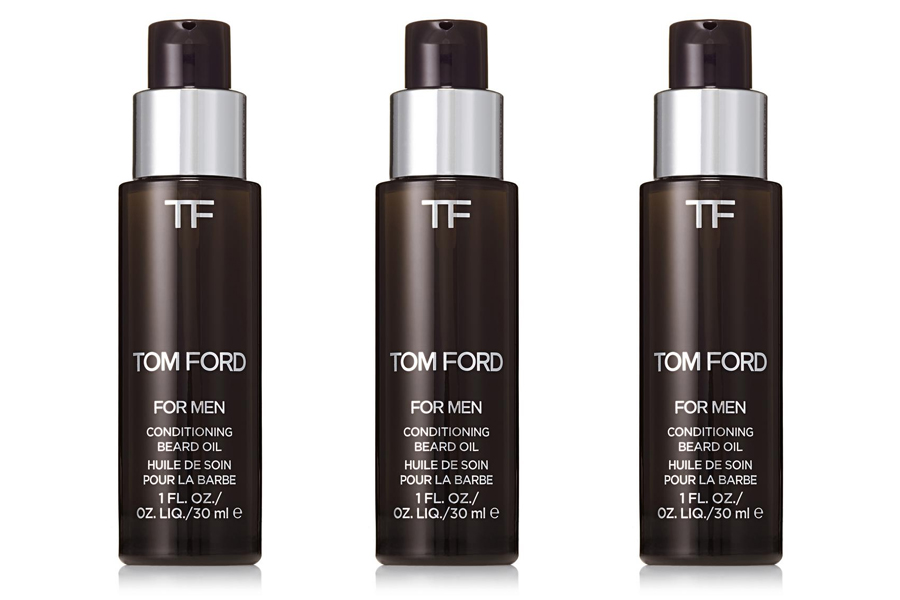 Tom Ford Beard Oil
Tom Ford crafts superior grooming products and this beard oil is certainly no exception. Essential to everyday beard care, it contains nourishing ingredients such as almond, jojoba, grapeseed oil, and Vitamin E. Get it in one of three different scents—Oud Wood, Neroli Portofino, or Tobacco Vanille—and expect soft facial follicles in return. Should one of your best mates have a quality beard, then you just found the perfect gift this holiday season. 
Buy it here (AUS) Buy it here (US)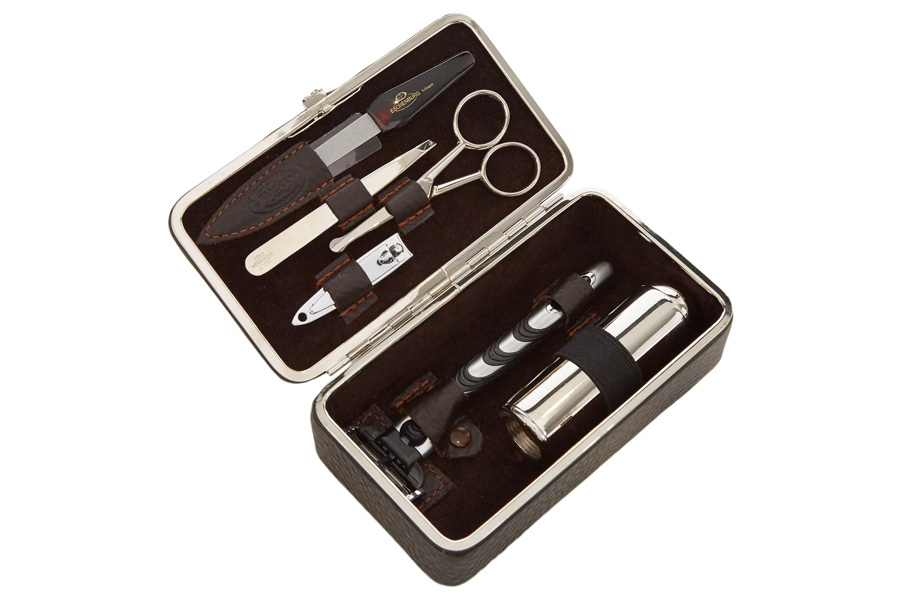 F.Hamman Leather Shaving & Manicure Set
Perhaps the most stylish manicure set you can own (or gift in this case), the F.Hamman shaving and manicure set is covered in dark-brown grained leather for the most elegant finish. In the set, you'll find nail clippers, scissors, tweezers, a nail file, a Gillette Mach3 razor and a shaving brush. It's all the essentials neatly packaged together. A great gift no matter the occasion.
Buy it here (AUS) Buy it here (US)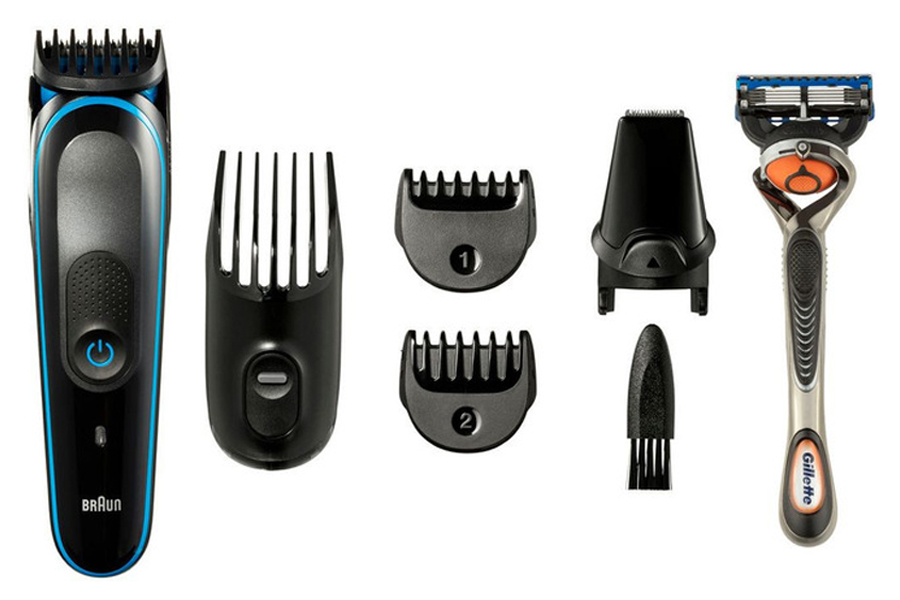 Braun Beard Trimming Kit
Braun is back with this cordless trimming kit, which packs no less than seven functions into one convenient package. Equipped with lifetime-lasting blades, it doles out 60 minutes of precision-trimming on a single charge. Also included are an LED charging indicator and four unique combs, the latter of which leave no length behind. While designed for beards, it works just as well on your head. 
Buy it here (AUS) Buy it here (US)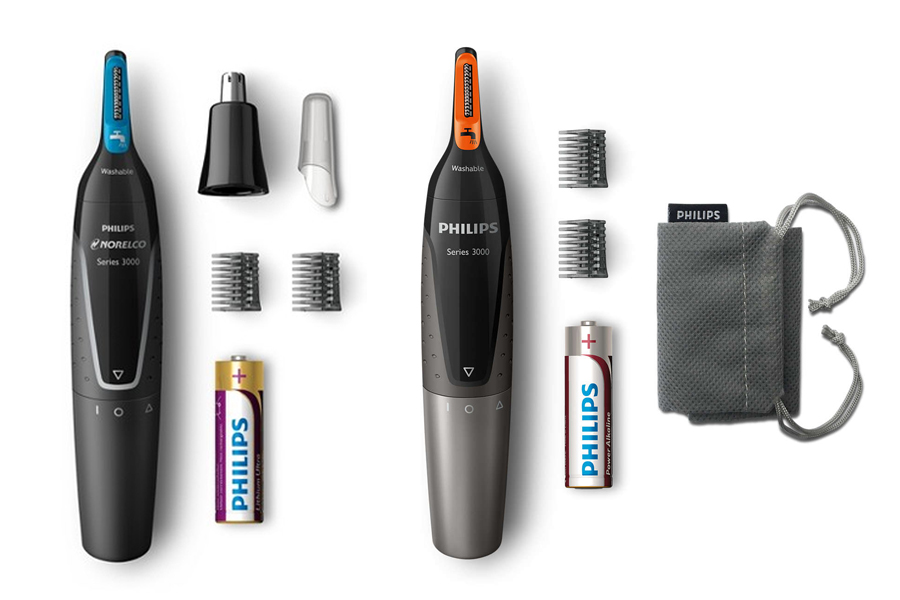 Philips Series 3000 Nose Trimmer
If a nose trimmer sounds like an unconventional gift for the holidays, then you haven't seen this one from Philips. Equal parts optimal and affordable, it hosts unique ProtecTrim technology and 100% waterproof construction. Reach those difficult angles inside the nose and ears with absolute precision, smoothness, and ease. It's everything one can ask for in an electric nose trimmer and then some. 
Buy it here (AUS) Buy it here (US)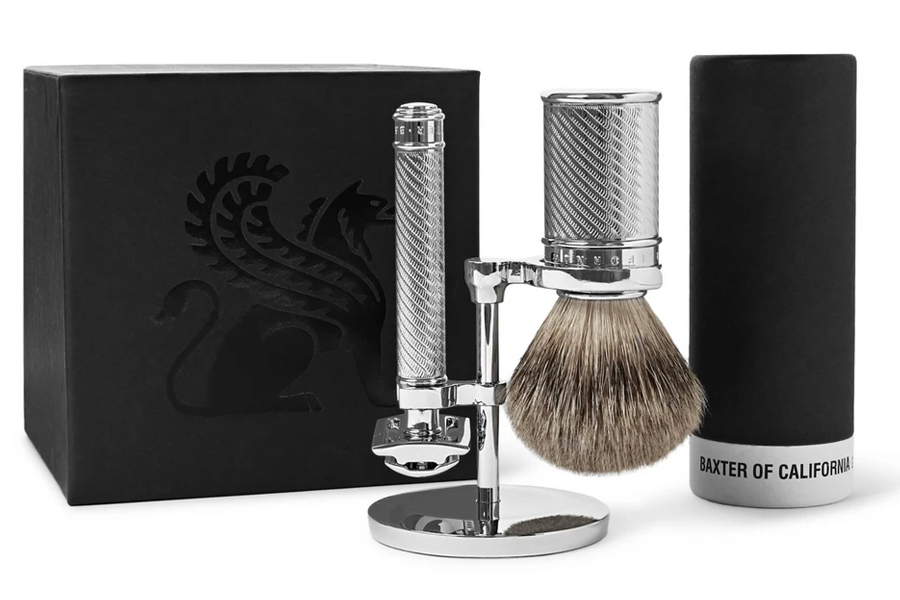 Baxter of California Three-Piece Shaving Set
Imparting with a truly timeless vibe, this three-piece shaving set is like something out of your favourite high-end barbershop. Featured in the set is a double-edged safety razor, badger hair brush, and chrome stand. Each piece is nickel-plated, coated in polished chrome, and engraved with a barber's pole motif. Get one for your favourite groomer and turn him onto the wonders of a classic hot towel shave. He may never go electric again.

Buy it here (AUS) Buy it here (US)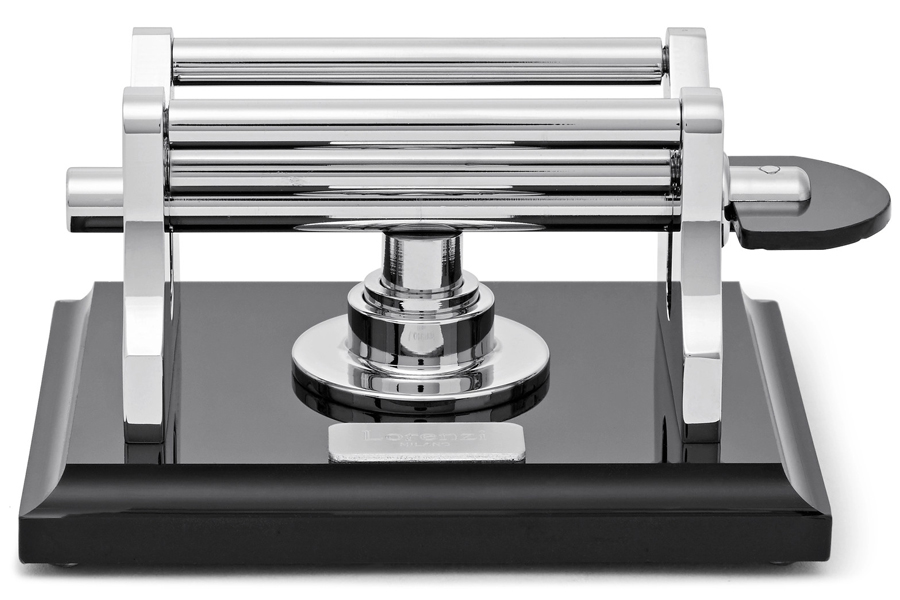 Lorenzi Milano Toothpaste Squeezer
If your friend or loved one is like everyone else in this world, he probably struggles to squeeze all of his toothpaste out of the tube. Enter this premium toothpaste squeezer from Italian brand Lorenzi Milano, which resolves a perennial problem in sophisticated style. Plated in chrome and set upon a Perspex base, the clever contraption rotates with seamless efficiency, extracting every last drop of toothpaste along the way. More than a functional bathroom accessory, it also makes for quite the decorative piece. Your favourite groomer might think he has everything he needs, but he doesn't have this. 
Buy it here (AUS) Buy it here (US)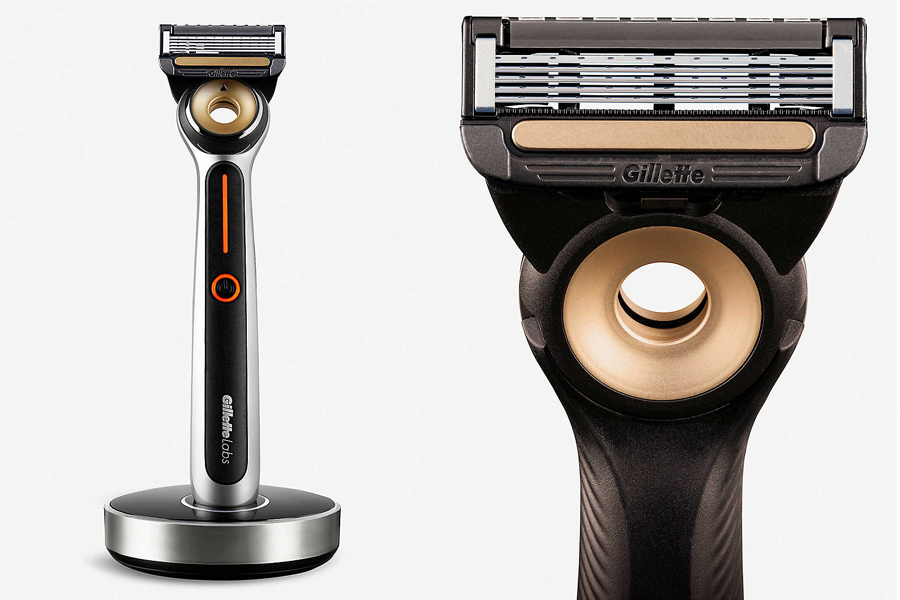 GilletteLabs Smartech Heated Razor
The words "heated razor" should get you excited and this one from GilletteLabs is exactly as great as it sounds. Guaranteed to reinvent your entire shaving experience, it offers the sensation of a hot towel shave at the mere press of a button. Its stainless steel warming bar takes less than a second to heat up and you can choose between two levels of warmth. Get one for the groomer in your life and one for yourself. You'll definitely be glad you did. 
Buy it here (AUS) Buy it here (US)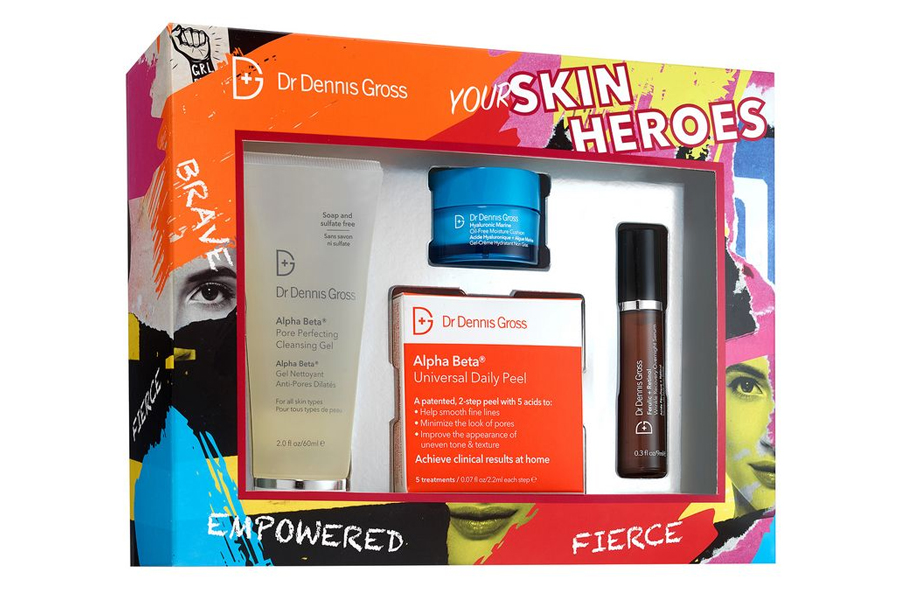 Dr. Dennis Gross Skincare's 'Your Skin Heroes' set
Like a greatest hits of grooming products, this legendary set consists of Dr. Dennis Gross Skincare's best-sellers. That includes Alpha Beta Pore Perfecting Cleansing Gel, five Alpha Beta Universal Daily Peels, Ferulic + Retinol Wrinkle Recovery Overnight Serum, and Hyaluronic Marine Oil-Free Moisture Cushion. Each product uses natural ingredients and innovative formulas to reach the topmost shelf of skincare. Say goodbye to dry skin and harmful toxins and hello to a healthy, everyday glow. 
Buy it here (AUS) Buy it here (US)