City Guide: 48 Hours in Houston
Blending international appeal and southern flavour to perfection, Houston, Texas has become a thriving metropolis in recent years. As such, the city delivers a seemingly endless bounty of things to do, see, eat, and drink. Within these borders, one will find award-winning restaurants, NASA's Johnson Space Center, the USA's fourth-largest museum district, a legion of professional arts companies, iconic stadiums, and a massive park located smack in the middle of everything. It's then no wonder that Houston keeps popping up on numerous "best of" lists in all sorts of travel and leisure magazines.
Making a great thing even greater, Houston's temperate climate allows for a year-round bevy of outdoor activities. Even during the winter month of January–when temperatures drop to about 12 degrees Celsius on average–you'll see residents and tourists alike eating outdoors, golfing, hiking, and buying local produce at the farmer's market. In other words, there's really no wrong time to visit the biggest city in Texas. Should you do so, you'll want to go big yourself. Allow us to be your guide.
You'll also like:
48-Hour Guide to Cape Town
24-Hour Guide to Johannesburg
City Guide: 48 Hours in Tokyo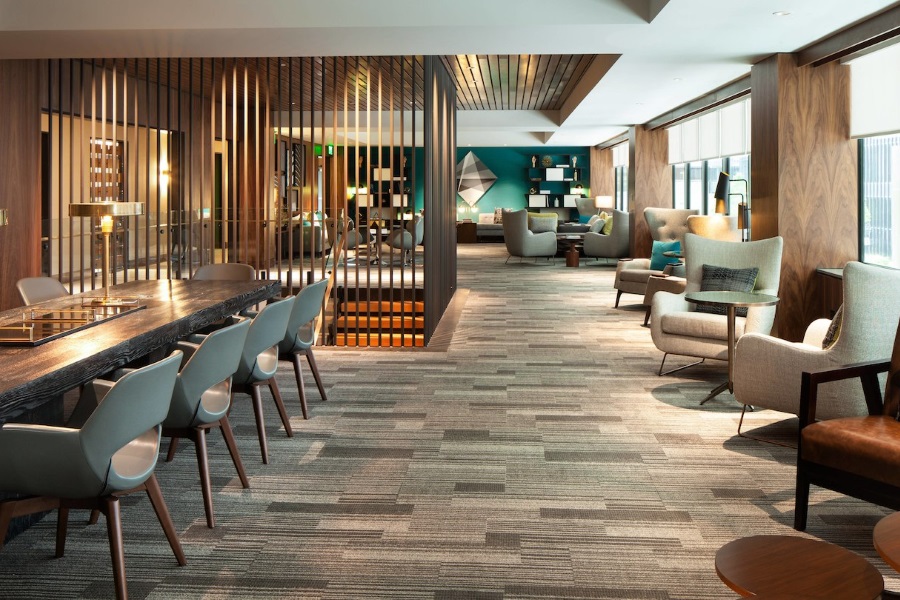 Stay
As a constant destination for both tourists and business travellers, Houston has an overwhelming number of places to stay. If you don't want to overthink the process, you can do no wrong by booking a room at Le Meridien Houston Downtown. Owned by Marriot, the luxurious hotel pretty much has it all, including modern rooms, a southern-style restaurant, a rooftop bar, a coffee shop, a fitness center, and a central location.
Speaking of that central location, Le Meridien Houston Downtown is within walking distance to more activity than you can squeeze into a single trip. For instance, the Astros' Minute Maid Park, the Rockets' Toyota Center, and BBVA Compass Stadium are all within close range. Meanwhile, the Theater District is just a quick METRORail ride away, as are Hermann Park and NRG Stadium.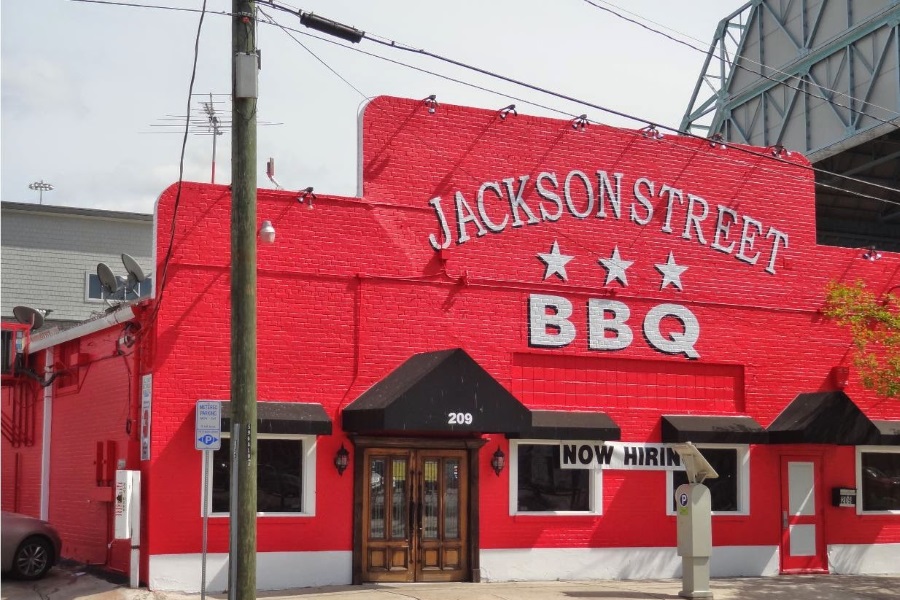 Eat
Texas is more or less synonymous with hearty slabs of juicy steak, heaping piles of BBQ meat, and top-notch Tex-Mex. To tackle those respective cuisines in order, all visiting carnivores owe themselves a trip to Pappas Bros. Steakhouse, which has two locations in Houston (and one in Dallas). Here, you'll find professional service, impeccable ambiance, and most importantly, generous servings of delicious food.
Craving some of that good old-fashioned Texan BBQ? Then head on over to Jackson Street BBQ in downtown Houston near Minute Maid Park. A joint venture from three local legends, this restaurant keeps it classic in the truest sense of the word. Grab a tray, get in line, and help yourself to smoked brisket, pulled pork, deviled eggs, chicken, ribs, sausage, coleslaw, and a slice of pie for dessert. Rumour has it the restaurant also plans to incorporate seafood like barbecued crab, shrimp, and crawfish in the near future. Needless to say, this is not an experience to be missed.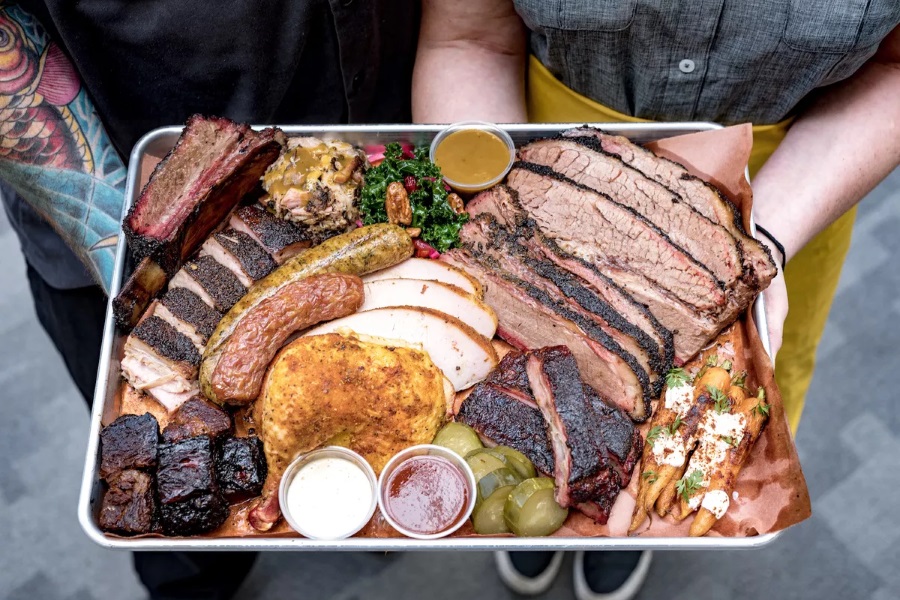 Quality Tex-Mex isn't hard to come by in these parts, but Caliente nevertheless manages to distinguish itself from the competition. Expect downright delectable takes on genre staples like enchiladas, queso dip, tres leches, soups, fajitas, and more.
Last but not least, folks are raving about BCK Kitchen & Cocktails, where traditional and unpredictable flavours strike a deft balance. At this veritable hotspot, the food is so fresh, creative, and memorable that you'll end up going back until you've tried every last dish.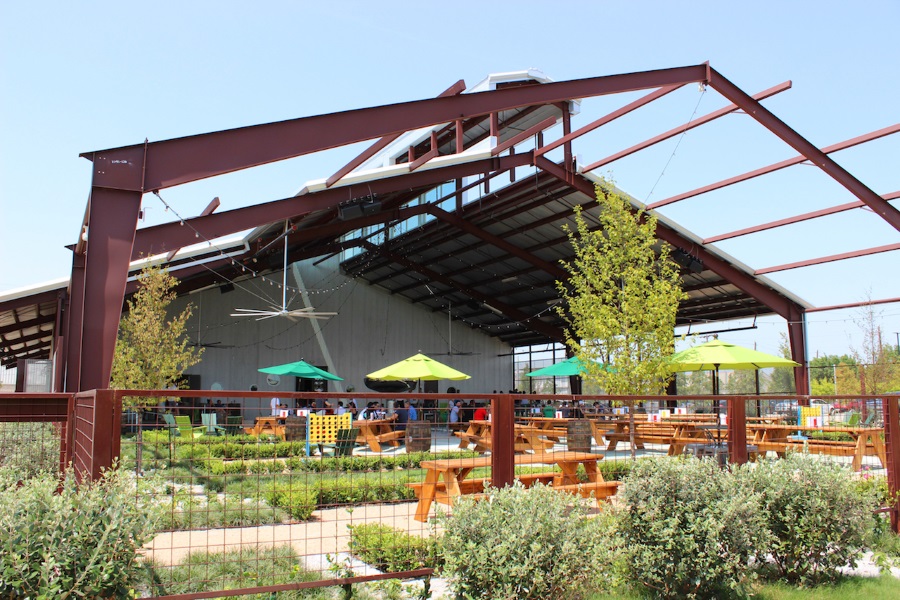 Drink
Like so many of our fellow Aussies, native Houstonians love themselves some crisp, refreshing beer. Thankfully, the city abides by way of numerous acclaimed breweries (for a list of the best ones, check out our separate article). Standing out from the pack is Saint Arnold's Brewery, which happens to be the oldest craft brewery in Texas. In addition to amazing brews and daily tours, the popular establishment offers games, art, incredible views, and tasty craft bar food. Consider no trip to Houston complete without a visit to this fun-filled landmark.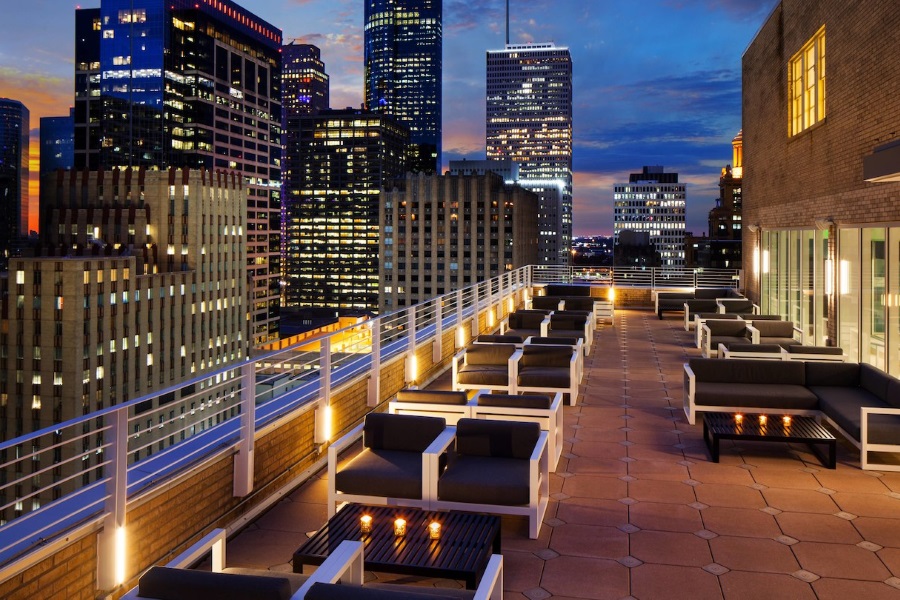 If you happen to prefer boozy beverages of the craft cocktail variety, Houston has you covered. At Moving Sidewalk, the creative vibes and exquisite drinks flow in equal measure, hence its status as a local favourite. For something a little more low-key, check out High & Dry Rum Bar, where you'll find artisanal renditions of Tiki drinks and a selection of over 50 rums.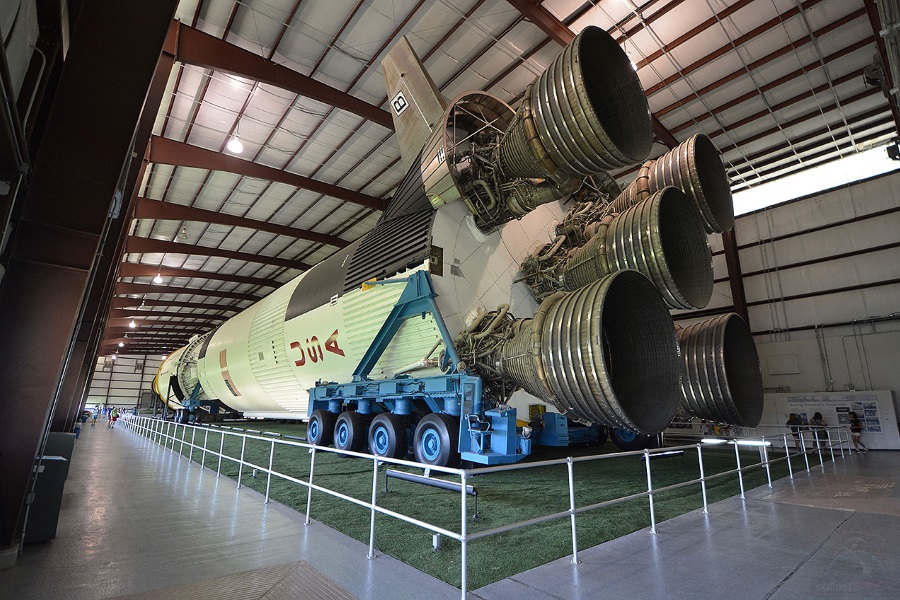 Do
We might have dubbed this a 48-hour guide, but the truth is you'll need far more than two days to reap the full Houston experience. Indeed, there's almost too much stuff to do here. The most obvious place to start would be NASA's Johnson Space Center, which has played a pivotal role in spaceflight since its inception in 1961. Spread across 1700 acres, the center remains at the forefront of space training, exploration, and technology alike. They don't call Houston "Space City" for nothing.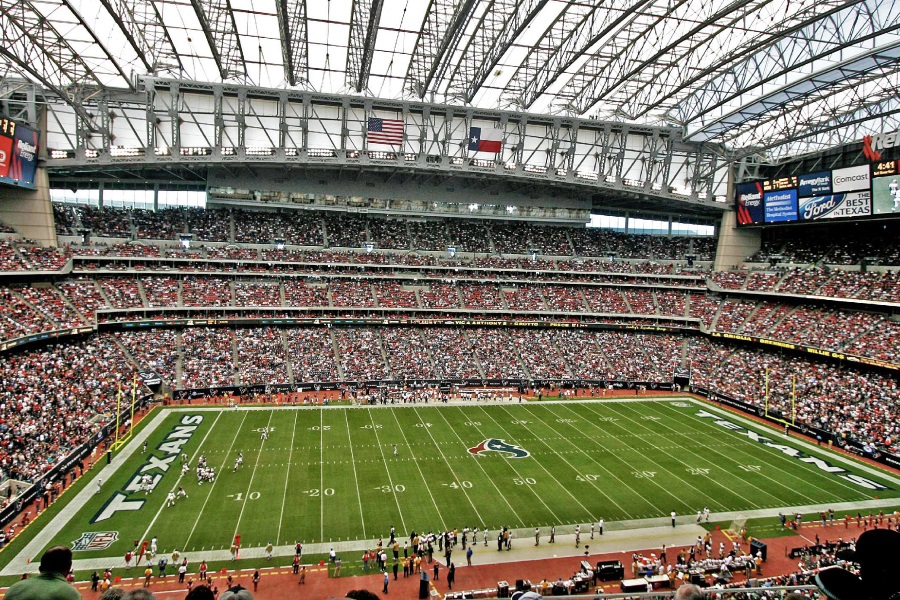 Meanwhile, Houston is an absolute mecca for sports fans. To that end, you can watch an NBA game at the Toyota Center or a baseball game at Minute Maid Park (where off-season tours are also available). Of course, you're not really doing it Texas-style if you don't enjoy the occasional NFL showdown. In Houston, that means taking a trip to NRG Park, home to Carruth Plaza, NRG Stadium, NRG Center, NRG Arena, and the iconic Astrodome. Over at NRG Stadium, you can catch the Houston Texans in action as they crunch bones and score touchdowns. Even when there isn't a football game, the stadium hosts concerts, exhibits, and a world-famous rodeo, among other things.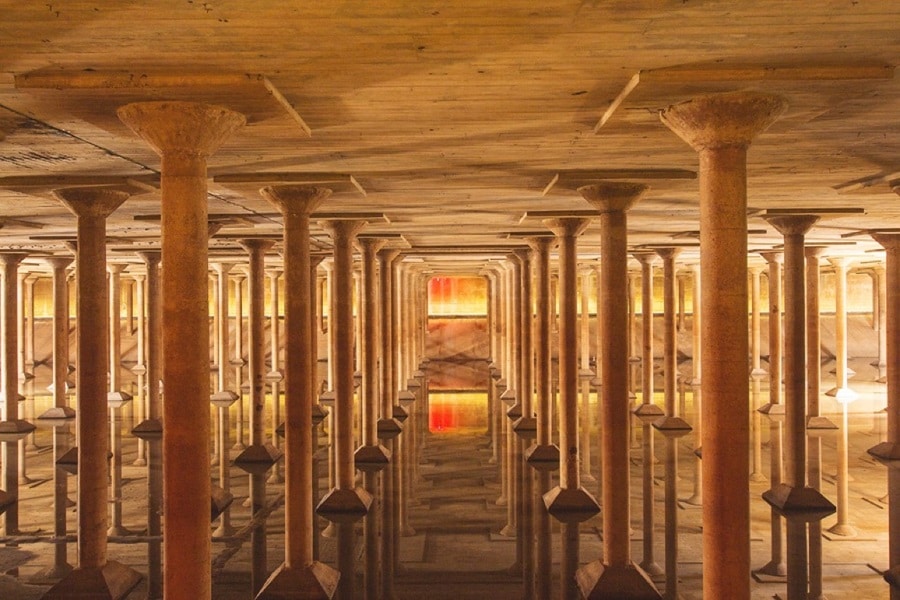 While spaceships and sports games are certainly worth your time, allow us to suggest an underground experience that might very well be the highlight of your stay. Located in Buffalo Bayou Park, The Cistern is a former reservoir that's been converted into a chamber of endless dimension and allure. Fashioned after the Basilica Cistern in Istanbul, this one in Houston makes better use of natural light by way of open hatches. It's also where you can catch mind-blowing art installations, many of which play with local light and acoustics alike. Yes, this place is exactly as cool as it sounds, so don't skip it.
Should you wish to travel to Houston, United Airlines are now offering non-stop flights from Sydney to Houston, making it the world's fourth longest flight route and the longest route every flown by a US airline. The good news is that it's serviced by the airline's new Boeing 787-9 Dreamliners and is also the fasted way to get to New York from Sydney. 
Man of Many travelled to Houston as a guest of United Airlines and Visit Houston. 
You'll also like:
48-Hour Guide to Cape Town
24-Hour Guide to Johannesburg
City Guide: 48 Hours in Tokyo