Father's Day Gift Guide 2020 – The Gamer
Gamers are arguably the easiest bunch of people to buy for. They crave the latest and greatest games and accessories. So that's what we included in our 2020 Father's Day gift guide for the gamers in your life. We could end it there, but sometimes it's nice to surprise loved ones with gifts they were not expecting. Like the latest in LEGO sets, board games, pop-culture-themed reading material and ideas for sprucing up the gaming room. Find all of this and more below. And while you're here, why not pick up something for yourself?
Note: Father's Day in Australia is on the 1st Sunday of September which is a different day to the USA and UK which is on the 3rd Sunday of June, but it doesn't mean you can't still shop the gift ideas listed below!
You'll also like:
Father's Day Gift Guide 2020 – The Fitness Freak
Father's Day Gift Guide 2020 – The Watch Lover
Father's Day Gift Guide 2020 – The Music Lover
More Father's Day Gift Guides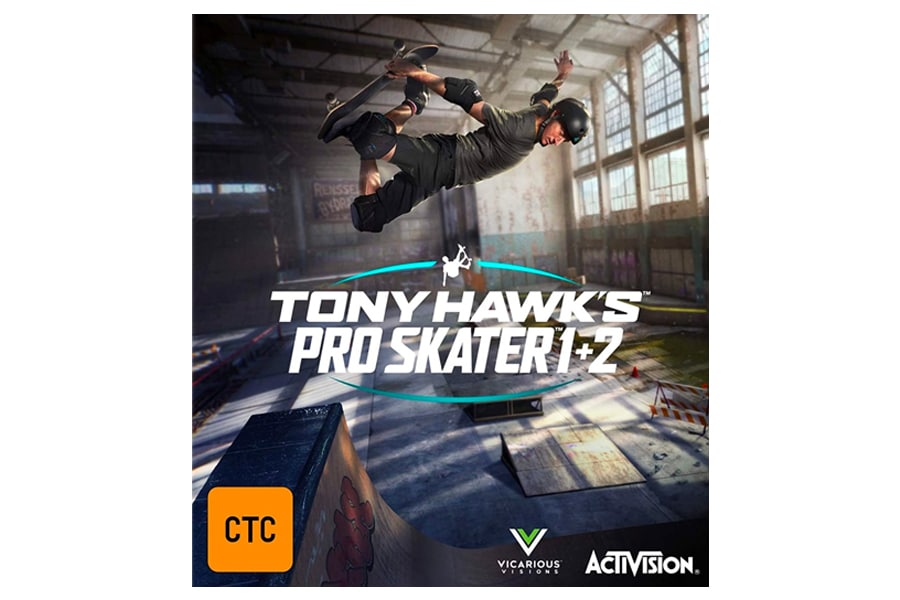 Tony Hawk's Pro Skater 1 & 2
Drop back in with the two of the most iconic skateboarding games ever made. Play the fully-remastered Tony Hawk's Pro Skater & Tony Hawk's Pro Skate 2 games rebuilt from the ground up in HD. Skate as the legendary Birdman himself Tony Hawk and the full pro roster you remember from the 90s. Skate to those classic punk and hip hop songs from the memorable soundtrack. Then, show off your creativity in an upgraded Create-a-Park mode and show off your skills by flooring a friend in a round of H.O.R.S.E. Pre-order for a September 4, 2020 release. – From AU$49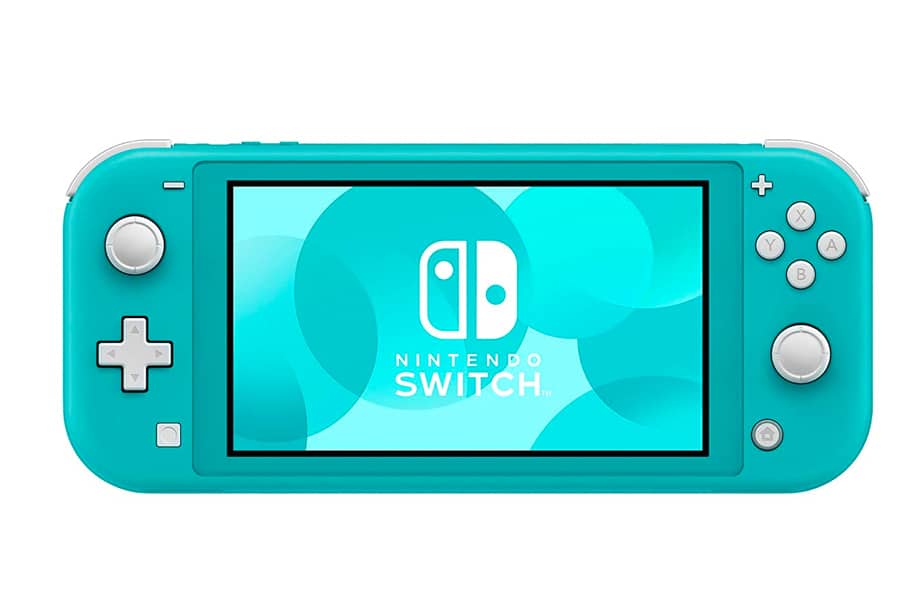 Nintendo Switch Lite
Nintendo Switch Lite is a more compact and lightweight addition to the Switch family, with built-in controls and a d-pad for the first time. The system is designed specifically for handheld play so that dad can jump into Mario Kart on the train, bus, plane, or wherever with ease. Switch Lite supports all Nintendo Switch software that can be played in handheld mode and is compatible with online and local wireless multiplayer when connected to anyone who owns the original Nintendo Switch. The Switch Lite is available in four new colours and makes a portable system even more backpack friendly. From AU$294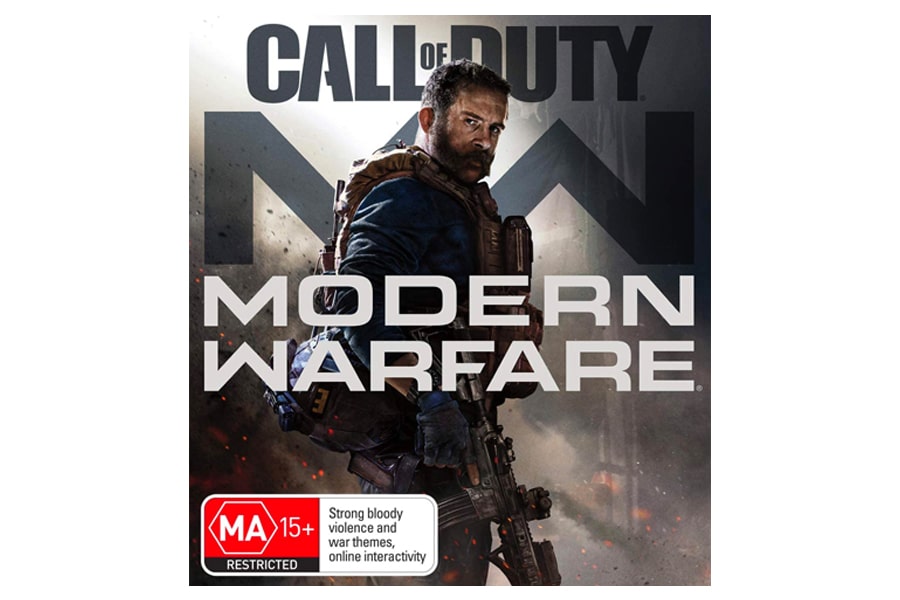 Call of Duty: Modern Warfare
In the reboot of Call of Duty: Modern Warfare, players take on the role of lethal Tier One operators in a heart-racing saga that affects the global balance of power. It's a raw, gritty and provocative narrative that packs unrivalled intensity and shines a light on the changing nature of war. The ultimate online playground delivers classic multiplayer with new levels of strategic and tactical gameplay. Plus Spec Ops returns for some tight co-op action and Modern Warfare offers easy access to battle royale Call of Duty: Warzone. It's an excellent return to form for the best-selling series and a must-play shooter. –AU$78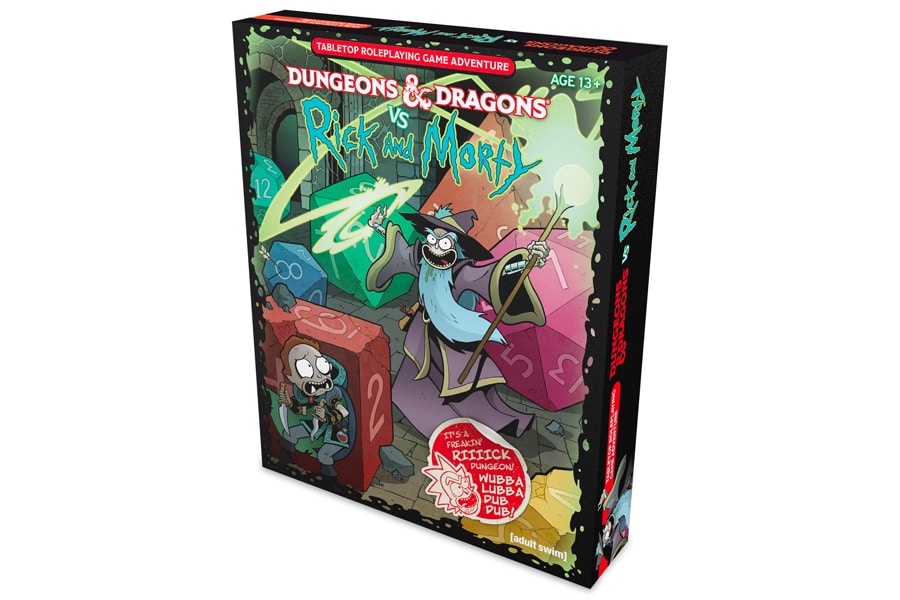 Dungeons & Dragons Vs Rick and Morty
If you know a father figure who has toyed with the idea of Dungeons & Dragons but is also concerned about his reputation, the Rick and Morty crossover is the way to go. This is the popular role-playing D&D game playable through the eyes of everyone's favourite alcoholic narcissist Rick Sanchez, who peppers the game with familiar sarcastic meta-commentary. Reviews say this set is an excellent find for beginners and strikes the perfect balance between the two source materials. It's unpredictable and hilarious. Fans of Rick and Morty will find a lot to like within. – AU$46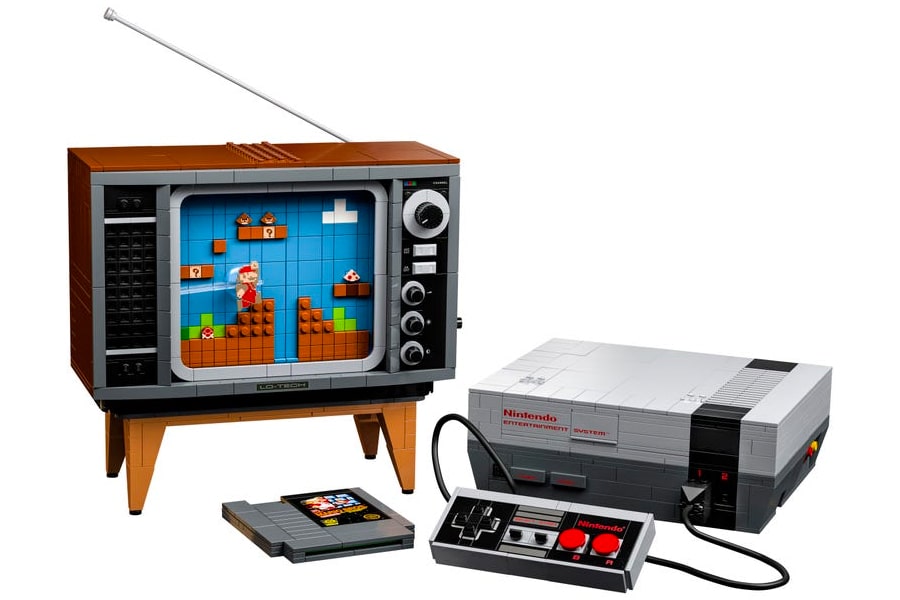 LEGO Nintendo Entertainment System
Dad probably played Super Mario Bros. on the NES when he was younger. Now, he can relive the experience with LEGO. This highly collectable NES building set comprises 2,646 pieces for a buildable Nintendo Entertainment System console, a controller with connecting cable and plug and even an opening slot for a LEGO Super Mario Bros. cartridge. The console also comes with a buildable retro TV, featuring an 8-bit Mario figure on the scrolling screen. This is one of the best LEGO sets for anyone who grew up during the 1980s. – AU$350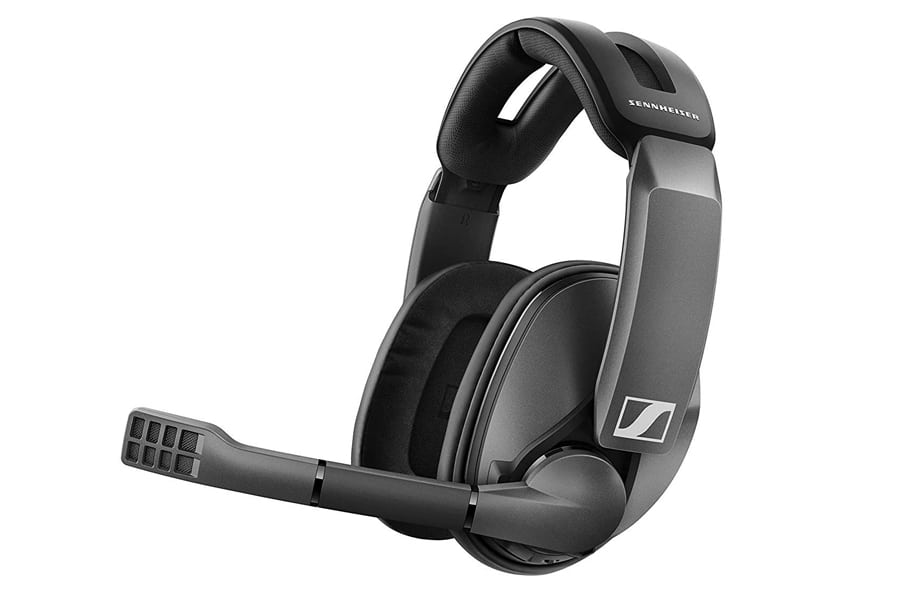 Sennheiser GSP 370 Wireless Gaming Headset
100 hours of battery life. That's the convenience offered by using a Sennheiser GSP 370 Wireless Gaming Headset. It's all thanks to the low latency connection which achieves a near-zero delay for wireless communication while giving you unrivalled battery life and high-quality sound. Add a sleek, modern design, ergonomic fit and long-lasting comfort, and dad will never want to take his eyes off the screen. This headset is suitable for PC, MAC, PS4 and mobile. – AU$308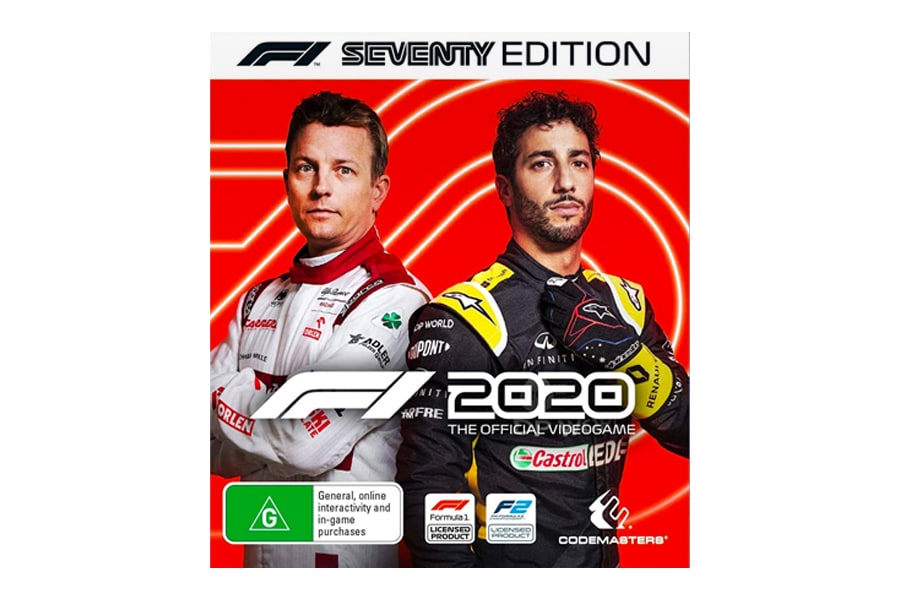 F1 2020
With no F1 this year thanks to COVID, you need to look elsewhere for that racing fix. Enter the latest entry in the official F1 gaming series. To quote one of our writers: "F1 2020 has broken new ground and given fans and newcomers alike a true reason to pick themselves up a copy. Hands down this is the best F1 game in the franchise so far, while it's also one of the best racing games of any type ever made." If that doesn't persuade you to pick up a copy, then dad mustn't be a serious racing fan. – From AU$68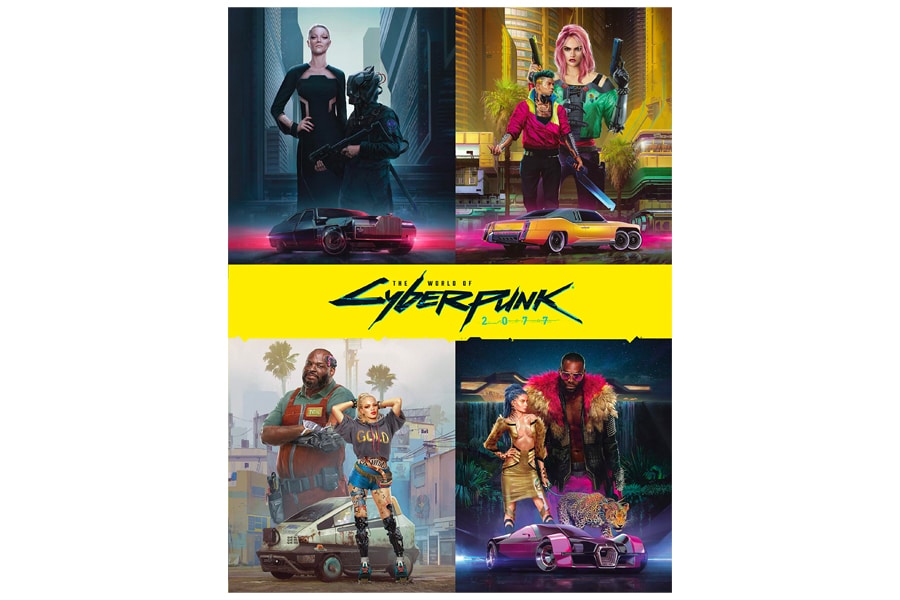 Cyberpunk 2077
What's easily the most anticipated game of the year, Cyberpunk 2077 is the open world, futuristic action RPG from the makers of the acclaimed The Witcher 3. Here's the pitch: Night City, California. Corporations manage every aspect of life from the top floors of their sky-scraping fortresses. Down below, the streets are run by drug pushing gangs, tech hustlers, and illegal braindance slingers. The in-between is where decadence, sex and pop culture mix with violent crime, extreme poverty and the unattainable promise of the American Dream. You are V, a cyberpunk. In a world of street warriors, netrunners and life-hackers, today is your first step in becoming an urban legend. If that doesn't seal the deal, how about the fact that Keanu Reeves is in it? Pre-order for a November 19, 2020 release – From AU$73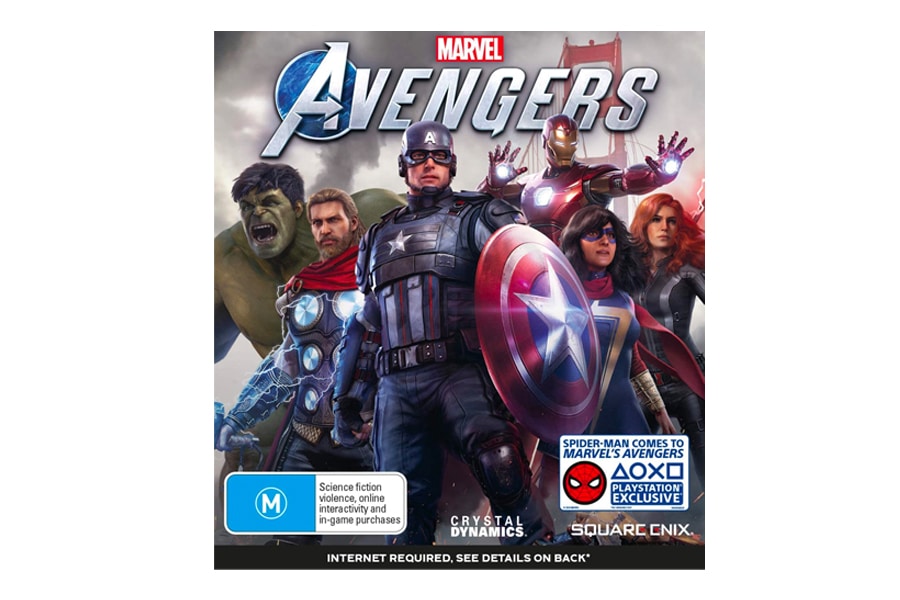 Marvel's Avengers
Earth's mightiest heroes reunite once more for an original cinematic story and some four-play co-op action. In Marvel's Avengers, Captain America, Iron Man, Hulk, Black Widow and Thor are joined by Ms Marvel to defend the planet from escalating threats. Marvel's Avengers is shaping up to be an exciting title with regular new missions and heroes through updates that will take players on an epic journey delivered over multiple years. With a free upgrade to the PS5 or Xbox Series X version, dad can transition into the superhero-themed future with ease. Pre-order for a September 4, 2020 release – From $99.95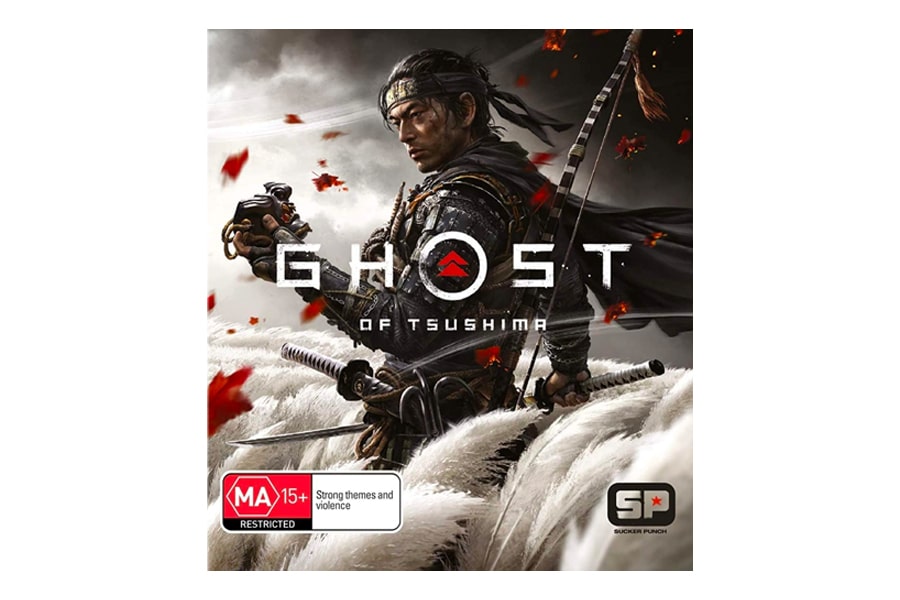 Ghost of Tsushima
Venture beyond the battlefield to experience feudal Japan like never before; In this open-world action-adventure, you'll roam vast countrysides and expansive terrain to encounter rich characters, discover ancient landmarks, and uncover the hidden beauty of Japan's Tsushima island. As a lone samurai fending off Mongolian invaders, you must break with tradition, becoming a new kind of warrior, utilising a katana for immersive samurai combat, but also mastering the bow and developing stealth tactics. Discover for yourself why everyone is raving about Ghost of Tsushima (including me). – AU$69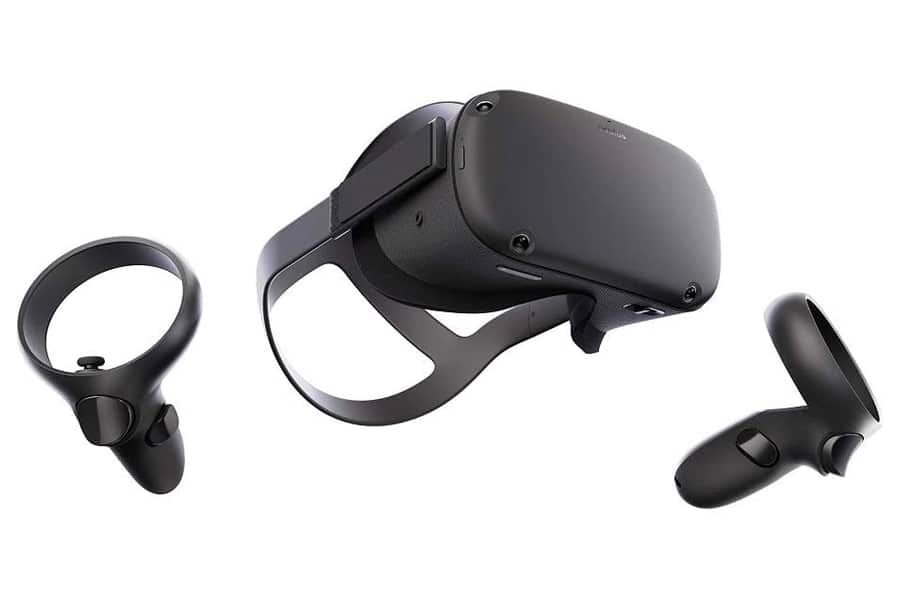 Oculus Quest VR Headset
Oculus Quest is the all-in-one gaming system for virtual reality. There are no wires, and no PC is necessary. Put on the headset, pick up the Oculus Touch controllers, and you're free to explore an incredible library of VR games from almost anywhere. Sensors inside the headset precisely track your movements and instantly translate them into VR, while helping you steer clear of nearby objects. All you need is the Oculus mobile app to get some games like Beat Saber, Star Wars: Vader Immortal and Superhot VR, to name a few. – AU$620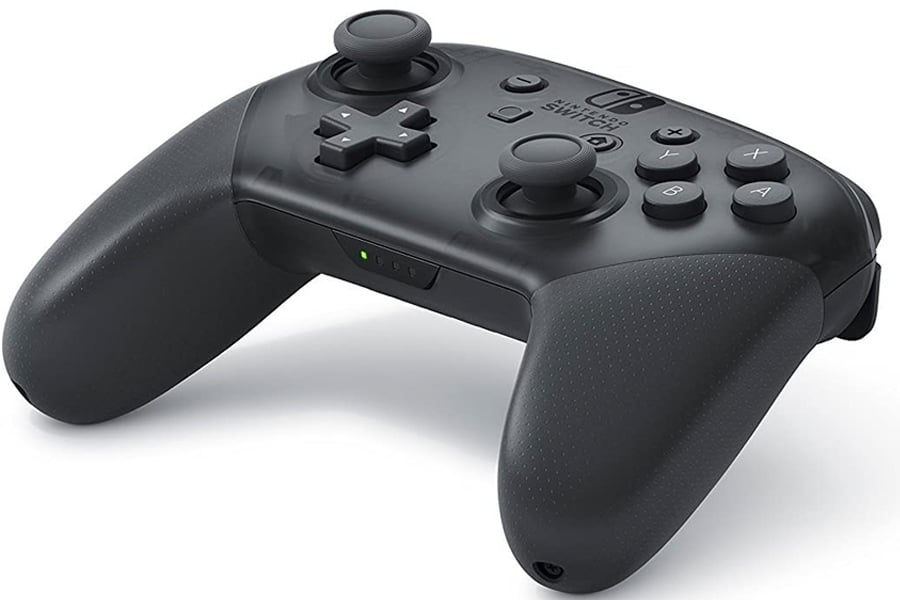 Nintendo Switch Pro Controller
We love the Nintendo Switch, but its Joy-Con controllers are not great. That's why everyone should invest in a Pro Controller. This wireless controller is widely considered more comfortable than those packaged with the rival consoles, and it lasts up to 40 hours of playtime on a single charge. Give this one to dad, player two can have the Joy-Cons, and it's on! – From AU$110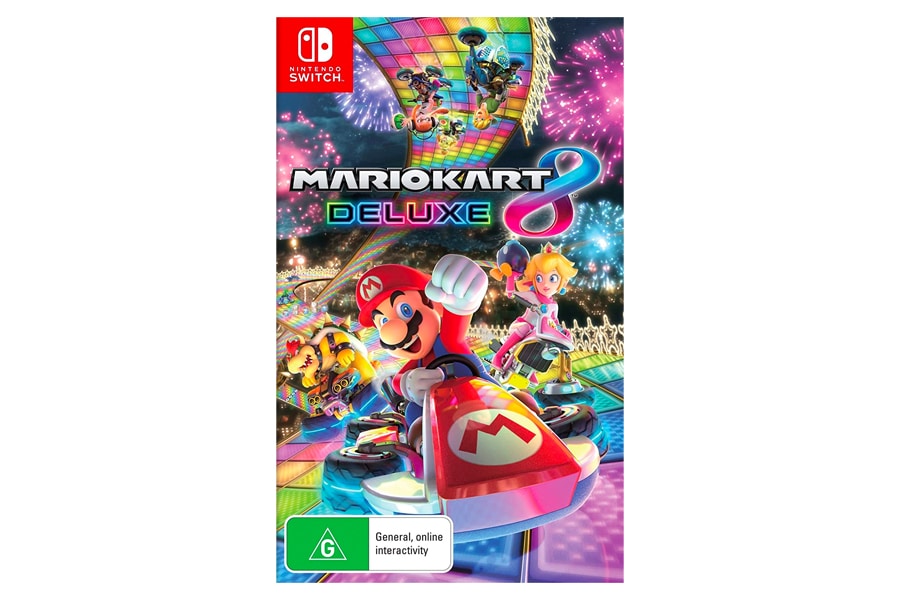 Mario Kart 8 Deluxe
Who can resist a classic like Mario Kart 8? Hit the road with the definitive version for Nintendo Switch. Play anytime, anywhere. Play locally in up to 4-player multiplayer in 1080p. Race friends and family or take them on in a revised battle mode on new and returning battle courses. There's a good chance that most Switch owners already own this game. If not, it deserves a place in their library. – $63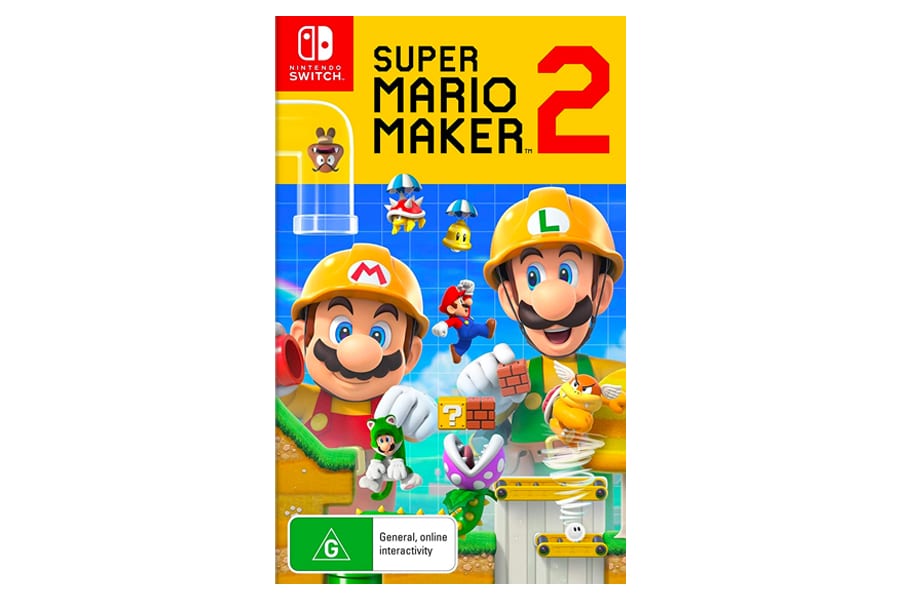 Super Mario Maker 2
If you know a father figure who played classic Mario games back in the day, then you need to make him aware of Mario Maker 2. What you are looking at are the tools to create and share your own Super Mario levels on Nintendo Switch. Classic 2D levels inspired by the limits of your imagination. There are 100+ built-in courses in the single-player Story Mode and a near limitless collection of levels online. Mario will never be the same again. – AU$63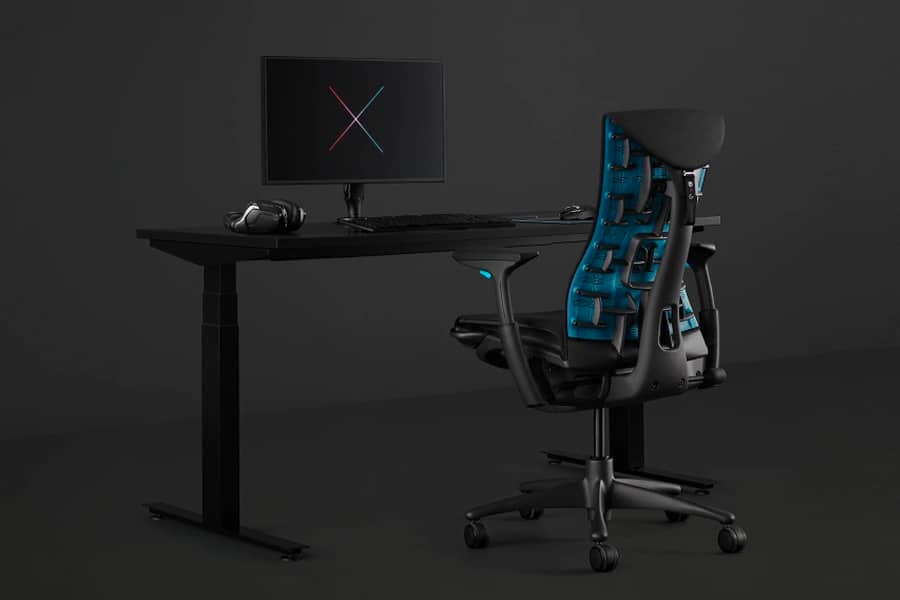 Logitech G x Herman Miller Gaming Chair
Esports athletes and streamers sit at their desks three times longer than your average office worker. So Herman Miller teamed up with Logitech to make the Embody Gaming Chair, a gaming must-have with a design that eliminates fatigue and improves posture, while four layers of cooling foam dissipate heat keeping players cool and comfortable. If you're planning on spending long sessions beating that boss or advancing your character, then you're going to appreciate the additional support on your back, hips, legs, neck, shoulders—all of your body will thank you. – From US$ 1,495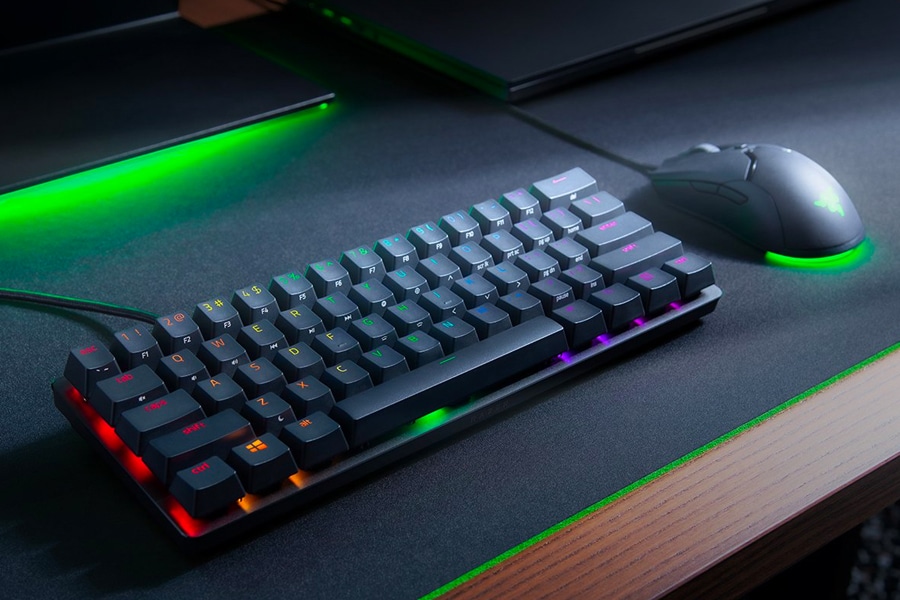 Razer Huntsman Mini Keyboard
Razer built the Huntsman Mini keyboard due to popular demand. Gamers wanted a 60 per cent keyboard—a keyboard that has no numbers pad or navigational keys because they don't serve much purpose when it comes to gaming. The Huntsman Mini still has WASD, spacebar, inventory keys and all the RGB backlighting you can handle, but the smaller size frees up desk space and offers fewer distractions. There are two models available in two colours, and both are rated to 100 million keystrokes. – From US$120/AU$166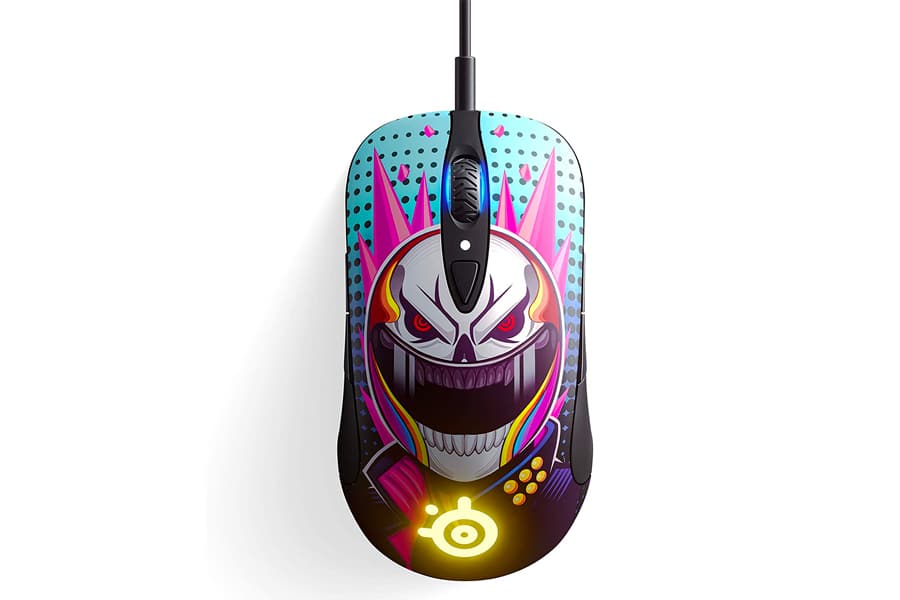 SteelSeries Sensei Ten Neon Rider Edition Gaming Mouse
CS: Go fans will be familiar with the synth-wave stylings of the Neon Rider skins which have made their way to the real world and now appear on limited edition SteelSeries accessories—like this stylish Sensei Ten mouse. The Sensei Ten gaming mouse offers true 1-to-1 tracking, 450 inches per second tracking speed and an advanced TrueMove Pro optical sensor for tracking tilts. It's built to be comfortable for both left and right-handed gamers with crisp and firm mechanical switches rated to 60 million clicks. This limited edition Sensei Ten also looks awesome thanks to the Neon Rider graphics. Get it before it's gone forever. – AU$124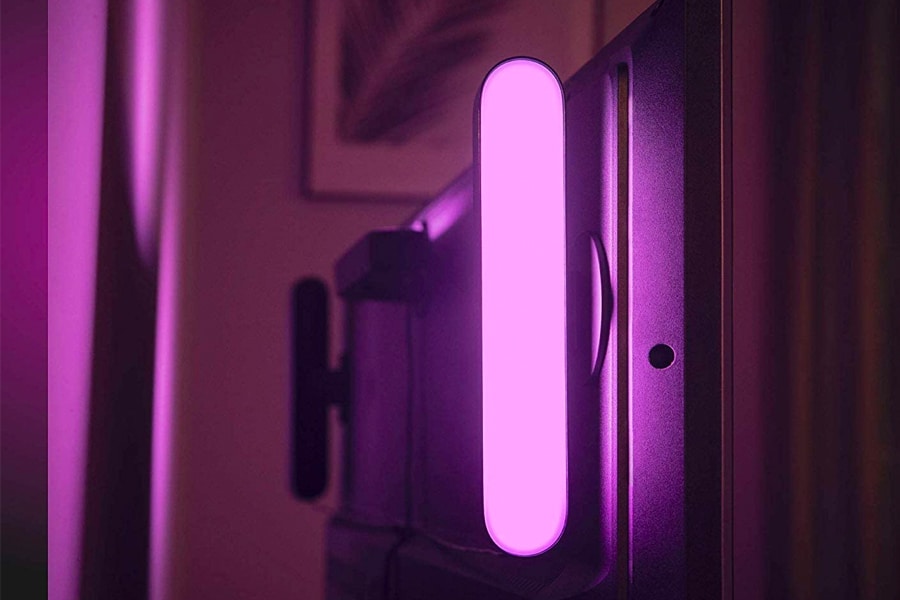 Philips Hue Play
If we've learned anything about this generation of gamers, it's that they love backlighting. Bright, customisable lighting is on every gaming keyboard, mouse and even some headsets. Know, Philips brings that principle to your living room or gaming space with ambient smart LED bar lights. Philips Hue Play brings your choice of 16 million colours to complement what's happening on screen. Change the colours with Alexa, Google Assist or by voice recognition to go from light relaxing tones to warm and bright lights to match the action of a movie, pace of music or intensity of Apex Legends. – From AU$129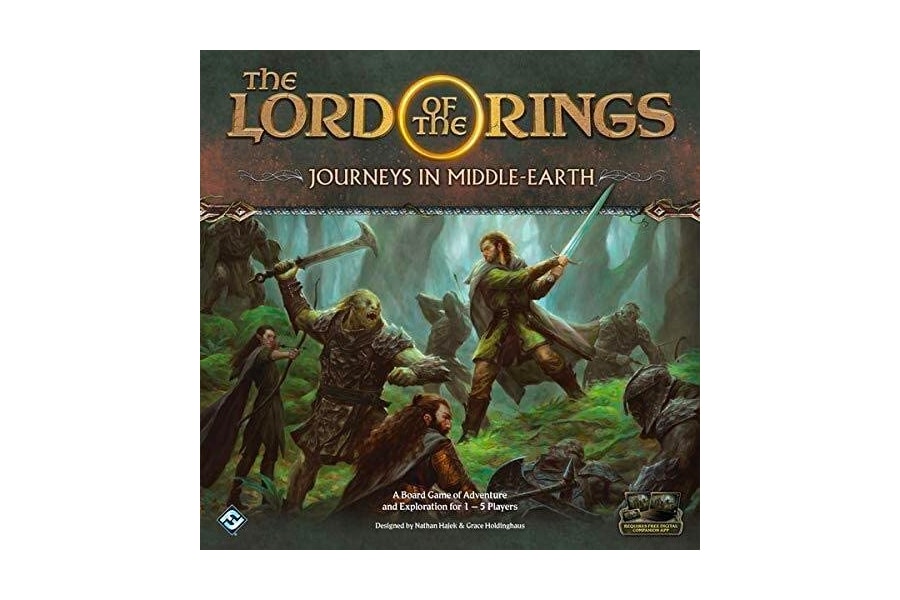 The Lord of The Rings: Journeys in Middle Earth
Embark on your own Lord of the Rings adventures in this cooperative board game. Build a fellowship with your dad and up to three others to battle foes, make courageous choices, and strike a blow against the evil that threatens the land—all as part of a thrilling campaign that leads you across the storied hills and dales of Middle-earth. Each game of Journeys in Middle-earth is a single adventure in a larger campaign, meaning no two games will be the same. You'll explore vast and dynamic landscapes like the ruined remains of the great hall, attack orcish encampments and more. Write your own legend in Middle-earth this Father's Day. AU$125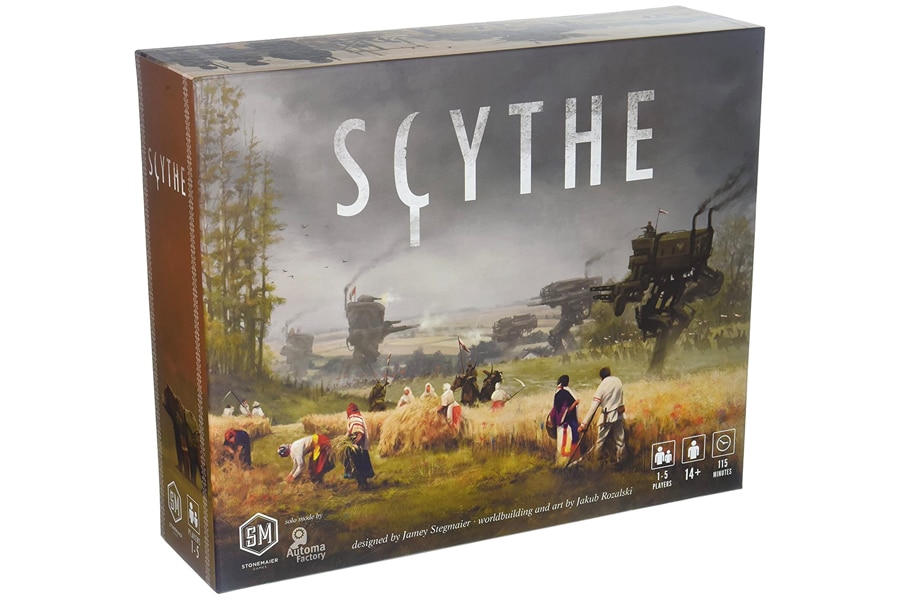 Scythe Board Game
Like something out of a dystopian film, Scythe the board game takes place in a retro-futuristic alternate 1920s Europe. Each player takes the role of a fallen leader attempting to restore their honour and lead their faction to power. Players conquer territory, enlist recruits, reap resources, gain villagers, build structures, and activate monstrous mechs. Scythe won pretty much every board game award across 2016-17 and belongs in the collection of every board game fan. – AU$140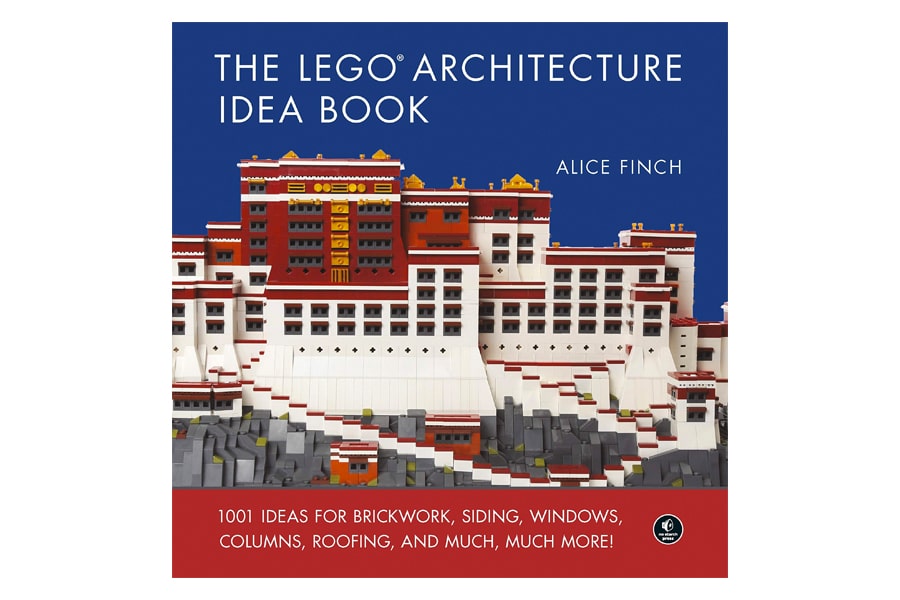 The Lego Architecture Idea Book
LEGO is good for more than building pirate ships and superhero showdowns. This innovative 200+ page LEGO Idea Book looks at the popular building bricks from an architect's POV. Its chapters cover topics like building roof shingles, fortifying structures and designing columns, doors and windows. Each idea is accompanied by helpful photography taken from every angle to show you how to achieve the look, then adapt it to your build and make it your own. LEGO Masters Australia here you come! – AU$30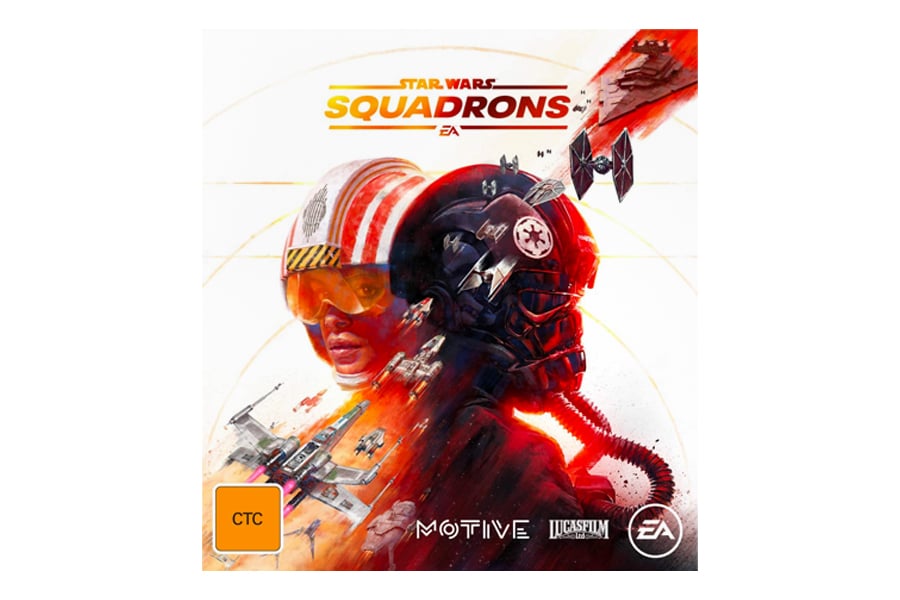 Star Wars: Squadrons
Star Wars-loving dads can finally master the art of starfighter combat in the authentic piloting experience that is Star Wars: Squadrons. Players buckle up for first-person multiplayer dogfights fought from the cockpits of both the New Republic and Imperial fleets, piloting X-Wings and Tie- Fighters through strategic 5 vs. 5 space battles. Then, learn what it means to be a pilot in a thrilling and original Star Wars single-player story set after the events of Return of the Jedi. Pre-order for an October 2, 2020 release. – From AU$48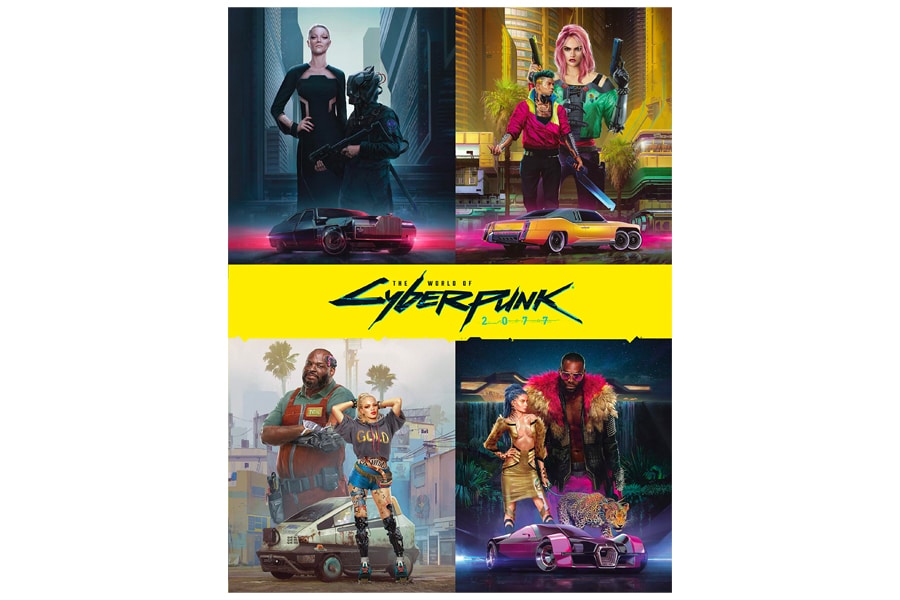 The World of Cyberpunk 2077
Everyone needs a big beautiful book on their coffee table, but not every dad is into architecture or flashy cars. Enter The World of Cyberpunk 2077, a big, bold hardcover art book that explores the ins-and-outs of 2020's most anticipated video game. We're talking 192 pages of concept art and descriptions exploring the various districts, gangs, technology and history of Cyberpunk 2077's Night City. This is the perfect companion for a game that's we'll be talking about for years to come. Pre-order for an October 28, 2020 release – AU$59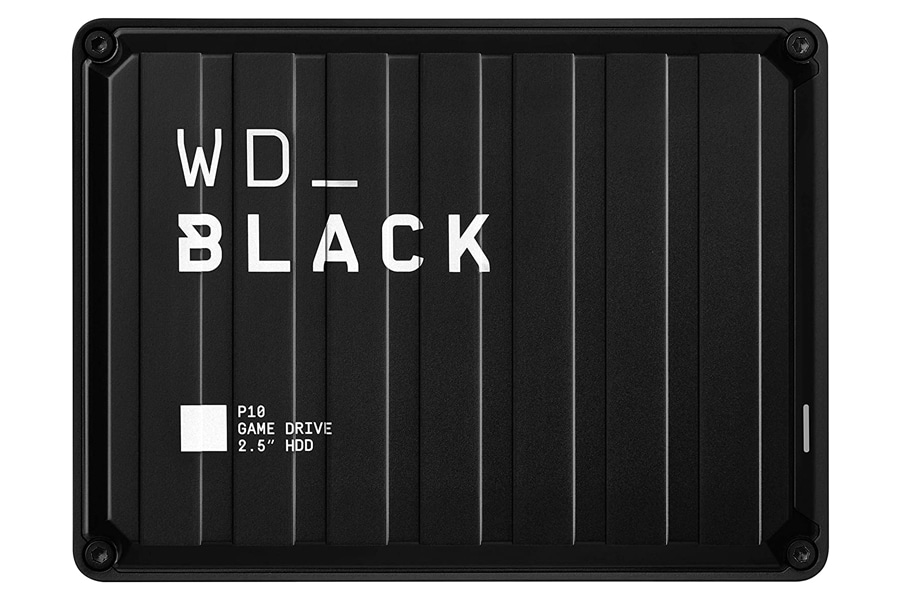 Western Digital WD_Black Gaming Drive
1TB of PlayStation or Xbox storage was never going to be enough for all of your games. That's why Western Digital unleashed its incredible range of Black Gaming Drives specifically built for gamers looking to expand and save their game library in an on-the-go form factor. By adding a 2TB through to 5TB Gaming Drive with speeds up to 140MB per second, you can save the hassle of having to redownload all of your favourite games and easily take them over to a mate's place. Simply plugin, log on, and you're ready to play any game in your coveted collection. – From AU$128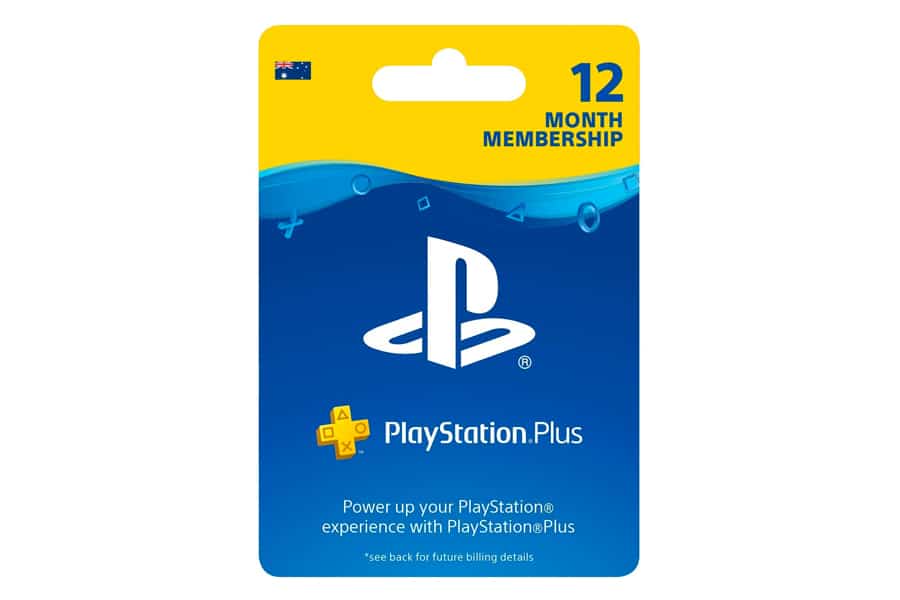 PlayStation Plus: 12 Month Membership
Give dad the gift that keeps on giving. Top up his PlayStation Plus for another 12 months with access to online multiplayer for all of his favourite games, 10GB of cloud storage, exclusive discounts on the digital PlayStation Store and best of all, monthly handpicked games available for him to download at no additional cost. August 2020 offers the interactive game show Fall Guys: Ultimate Knockout and the remastered edition of the critically acclaimed Call of Duty: Modern Warfare 2. Online multiplayer + free games = a well-received father's day gift. – AU$80
You'll also like:
Father's Day Gift Guide 2020 – The Fitness Freak
Father's Day Gift Guide 2020 – The Watch Lover
Father's Day Gift Guide 2020 – The Music Lover
More Father's Day Gift Guides