INTERVIEW: Elder Scrolls Online 'Stonethorn' Adds "Huge New Locations"
The Elder Scrolls V: Skyrim holds a special place in the hearts of many. Years before the release of the blockbuster The Witcher 3: Wild Hunt, it was TES V: Skyrim that boosted fantasy epics into the gaming mainstream. Memes and parodies aside, it's reported that the game has sold over 30 million copies across the many supported platforms and its impact can still be felt today.
Now, nearly a decade on, multiplayer RPG The Elder Scrolls Online is banking on your nostalgia as it expands with new content throughout 2020 on a year-long journey into the Dark Heart of Skyrim. The latest content drop is titled Stonethorn and it tasks players with storming a gothic castle to confront the rising vampire threat.
You'll also like:
Fall Guys: Ultimate Knockout Breathes New Life into the Battle Royale
Win a Tony Hawk's Pro Skater 1+2 Sesh with the Real Tony Hawk
Father's Day Gift Guide 2020 – The Gamer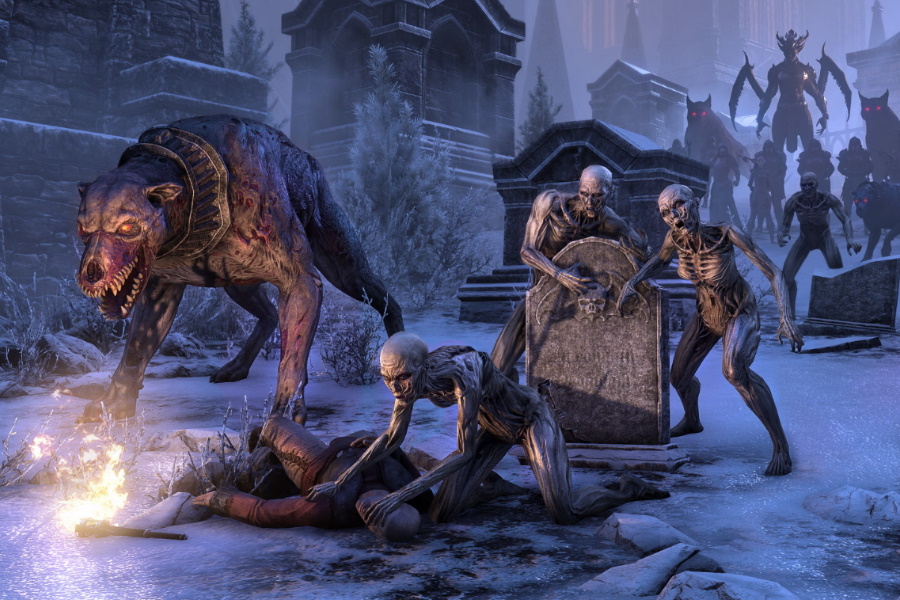 Stonethorn is the latest in a long line of expansion packs (or DLC) for The Elder Scrolls Online. Where previous year's DLC Morrowind and Summerset added new regions and quests in one-off content drops, the team at Zenimax Online Studios are taking a different approach in 2020, following on from last year's success and spreading out new DLC across the entire year. Harrowstorm arrived in March, followed by Greymoor in June and now Stonethorn has arrived for all platforms with a fourth and final unnamed drop coming in November to conclude the Dark Heart of Skyrim storyline.
Stonethorn and the previous dungeons are all part of a larger, grand narrative, but players should be aware that you can jump in and enjoy each Skyrim-set DLC drop in any order. The same goes for all content featured in The Elder Scrolls Online.
To find out more, we chatted with The Elder Scrolls Online Creative Director Rich Lambert who detailed Stonethorn and revealed why TES V: Skyrim fans will want to explore this year's content and everything beyond.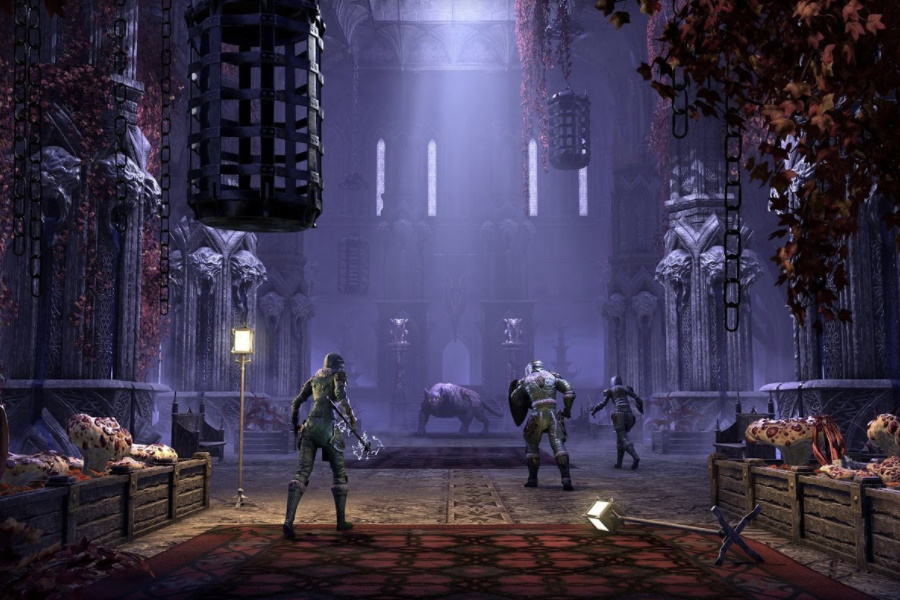 "Immediately, the nostalgia hits you right in the face," Rich said.
"The new content will feel familiar to TES V fans, especially in the overland area. You will see all of the places you know and expect from Skyrim like Solitude and Dragon Bridge. Then we go on our own path down into Blackreach. You saw a small part of this underground region in TES V, but we've got some huge new locations to explore."
"These events take place one thousand years before TES V, so it has been really cool put a unique spin on these iconic locations."
Blackreach debuts in The Elder Scrolls Online during The previous DLC Greymoor. Players descend into the depths of its caverns to stop a vampire lord from enslaving the people of Tamriel. Vampires have always been a staple of the Elder Scrolls series, but this new threat is on another level.
These events lead into Stonethorn which features two new dungeons, new Dark Heart of Skyrim storylines and additional items and collectables. The first new dungeon is Castle Thorn, a gothic castle where players team up to confront a rising vampire army and its dark master Lady Thorn. The other dungeon, Stone Garden, seemingly channels classic horror stories like Frankenstein with the goal of investigating and shutting down the horrifying experiments of the mad alchemist Arkansis.
It's all quite the departure from what was more traditional dark fantasy fare up until now.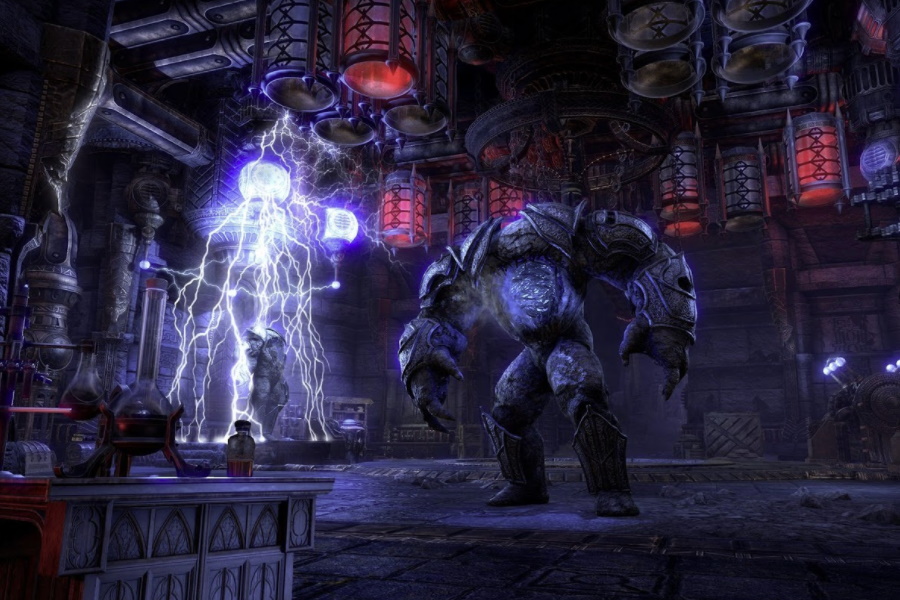 Rich Lambert said the inspiration for the darker content came from the team's desire to do something different from the sun-soaked, dragon-focused content released in 2019.
"We did a complete one-eighty from last year and decided to tell a dark, gothic story," he said. "This lead to the werewolves, vampires and the journey into the seedy underbelly of Skyrim."
"Stonethorn expands on what we set up earlier in the year with Harrowstorm and Greymoor with two new dungeons, a lot of performance enhancements that the team has been working on for quite a while now, and a new prologue quest that sets up our upcoming fourth-quarter story DLC."
Unfortunately, Rich wouldn't drop any details about what to expect in Q4, but he referred me to a live stream from January. During the stream, Rich hinted at The Reach, a region featured prominently in TES V: Skyrim. This region may play a part in the final chapter of The Dark Heart of Skyrim.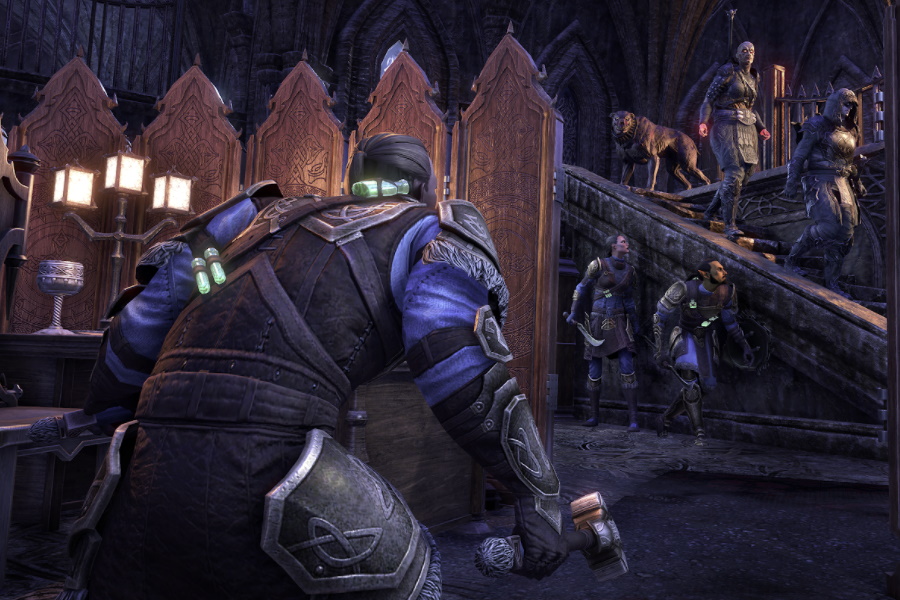 A return to iconic Skyrim locals with vampires, werewolves, mad scientists and gothic vibes sounds appealing, but The Elder Scrolls Online has been around since 2014. It's an always-expanding MMO with a near-limitless amount of things to see and do (and people to pickpocket). I wanted to hear Rich's thoughts on what it would be like for a new player who has just decided to give it a go.
"There will always be a learning curve with a game of this size, with questions about what to do and where to go, but what players need to remember is that this is their personal journey," Rich said. "The game is accessible. You can go anywhere, do anything and the game will introduce you to new features as you explore and take on quests. So take your time, learn what works for you, and you can explore ALL of the content in this way."
And if you're curious about what the creative director of ESO recommends as the must-play content, Rich favours the Summerset DLC, The Orsinium, which explores orc culture, and his favourite piece of content is the Maelstrom Arena. However, this challenge may not be the most accessible content for new players.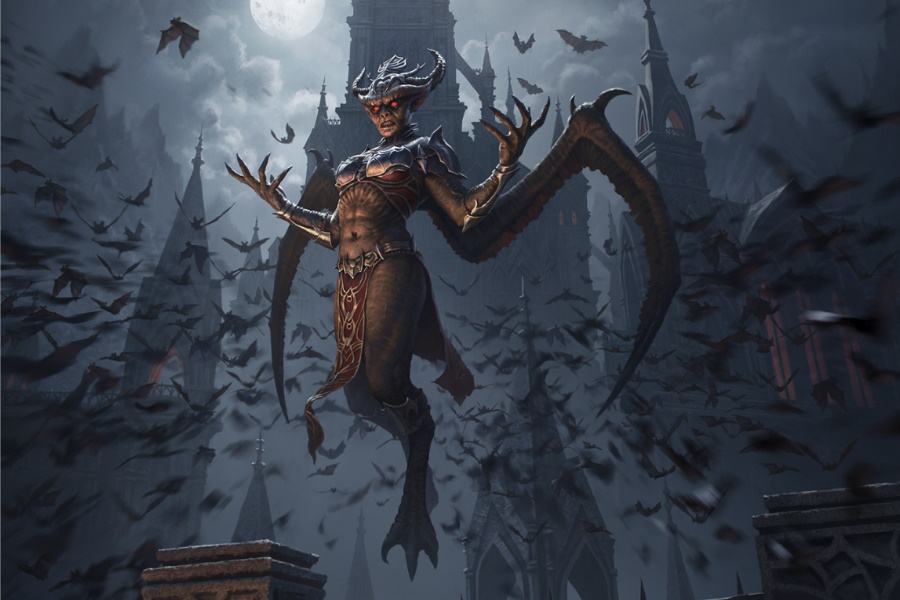 If you're a console gamer pondering on whether it's a good idea to jump into an MMO right before the PlayStation 5 and Xbox Series X launches, I have some good news:
It was recently announced that if you purchase a copy of the game or any DLC for PS4 or XB1 anytime soon, you can upgrade to a next-gen copy for free. Zenimax Online Studios also plans on making your account backwards compatible, meaning you won't lose progression, your characters or your inventory when upgrading.
There's no reason to put off your journey into the Dark Heart of Skyrim any longer. The Elder Scrolls Online: Stonethorn is available now for PC, PlayStation 4 and Xbox One.
You'll also like:
Fall Guys: Ultimate Knockout Breathes New Life into the Battle Royale
Win a Tony Hawk's Pro Skater 1+2 Sesh with the Real Tony Hawk
Father's Day Gift Guide 2020 – The Gamer