The SCOTTeVEST has Geeky Features Built for 007 Himself
SCOTTeVEST founder Scott Jordan saw which way the tide was turning back in 2000, right before gadgets like the iPod took off. A tech enthusiast with a sluggish day job (at the time), Jordan realised that most clothing wasn't built to handle the rapidly growing industry of pocket-sized devices. His solution was swift, smart, savvy, and stylish: the eVEST, i.e. a modified fisherman's vest with extra pocket room for all of one's tech essentials.
Receive 20% off by using the code MANOFMANY20
Jump ahead to the present day and SCOTTeVEST continues to evolve on an international scale. What began as a modified fisherman's vest has given way to a slew of functional apparel for both men and women. You don't need to be a travel junky or avid outdoorsman to find something to relish, as the brand offers clothing for pretty much anyone with a need for extra pocket space. That includes dads, hunters, gamers, techies, golfers, photographers, and fishermen alike.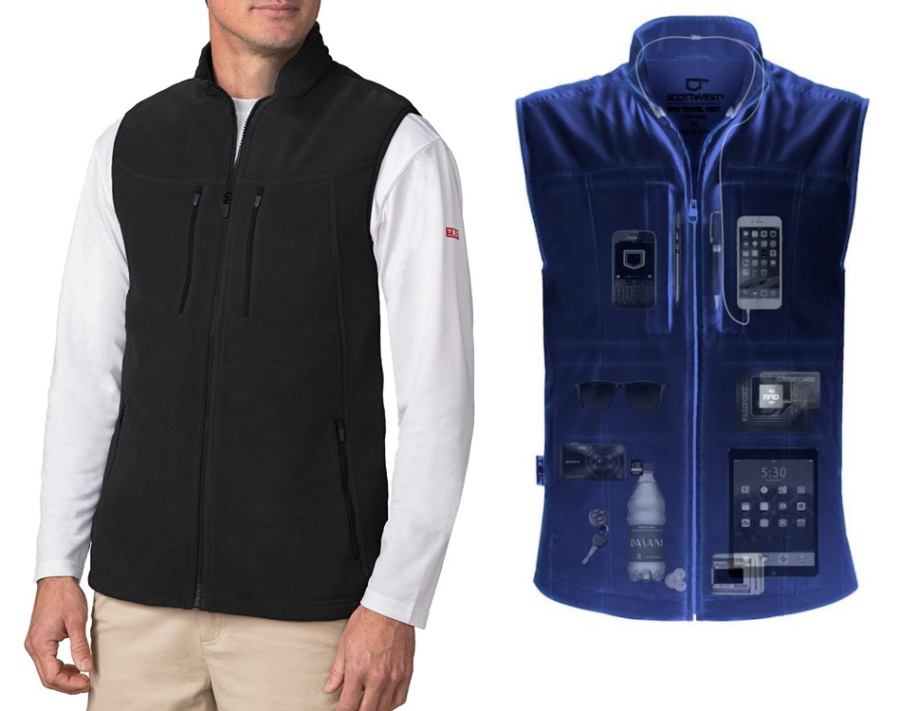 For those currently staying at home, SCOTTeVEST has just the garment for you. It's called the Fireside Fleece Vest and it's made of 100% premium polyester. Brimming with comfort and quality, it features 15 secure and pickpocket-proof pockets. Expect plenty of room for current "must-have" items such as hand sanitizers, kleenex, gloves, and more. That's joined by dedicated pockets for passports, cameras, phones, and even tablets. Also included is an eyeglass cleaning chamois with a pocket map, detachable keychain, and water bottle holder. In other words: yes, this brand thought of everything.
No matter how much EDC and tech you might be holding, the Fireside Fleece Vest has been specially engineered so as not to bog you down. Thanks to a patented Weight Management System, the garment evenly balances the weight load, thereby preventing your neck and upper back from getting sore. The vest also happens to be quite stylish, whereas this specific type of apparel is definitely having its moment right now. Alternately known as the 'Midtown uniform,' garments like this blend perfectly in professional settings and casual ones alike.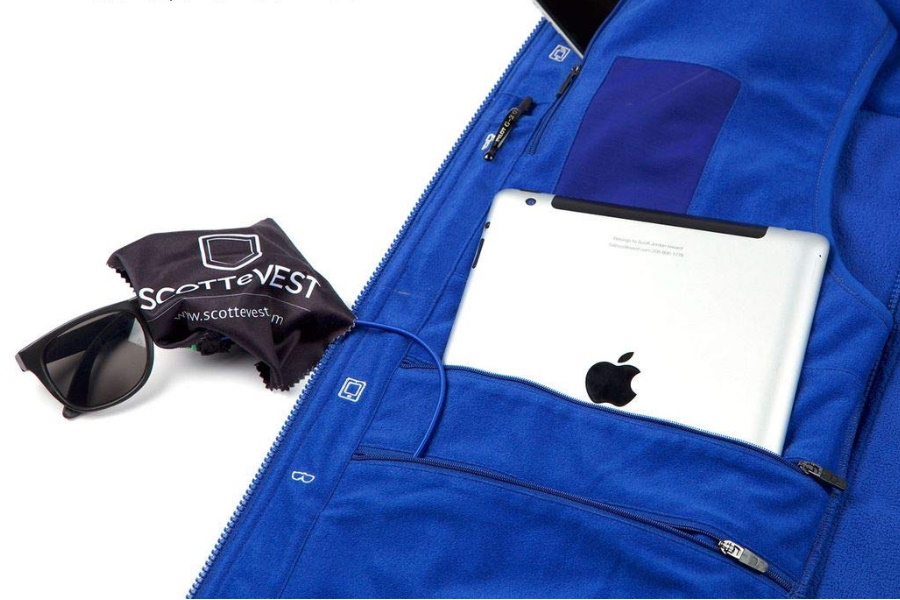 Coming in to seal the deal is a network of cleverly concealed conduits, which connect wires to devices to keep your electronics at full charge. Seamlessly organised, it means you'll never have to deal with tangled headphones again. This is the hassle-free music experience no man would argue with and its merely one amongst a slew of features. That's the beauty of the Fireside Fleece Vest, which is currently available at a 20% discount when you use the code manofmany20 meaning you can snatch it up for just $95.20.