Accutron's New Legacy Collection Brings Extraordinary History Back to Life
In Partnership with Accutron Watches
Heritage and innovation are built into the very DNA of American watch brand Accutron (launched by Bulova). Their story begins in 1960 with the introduction of Spaceview, i.e. the world's first fully electronic watch. Setting new benchmarks of accuracy, the piece's underlying mechanics represented one of the most important timekeeping advancements in 300 years. That foundational technology would later become integral to America's space program, while Accutron's logo came to symbolise absolute precision amongst consumers. Throughout the 1960s and beyond, the brand remained synonymous with supreme reliability, high quality, and cutting-edge style alike.
On their 60th anniversary, Accutron returned with yet another game-changing innovation. Working from the inside out, their design team spent over a decade developing the first-ever watches to run on electrostatic energy. Featuring an electrostatic motor and turbine system, the movement of each watch is uniquely powered by a range of human motion. These revolutionary underpinnings laid the groundwork for two bold new collections, which carried the spirit of technological discovery forward while simultaneously honouring the brand's own past.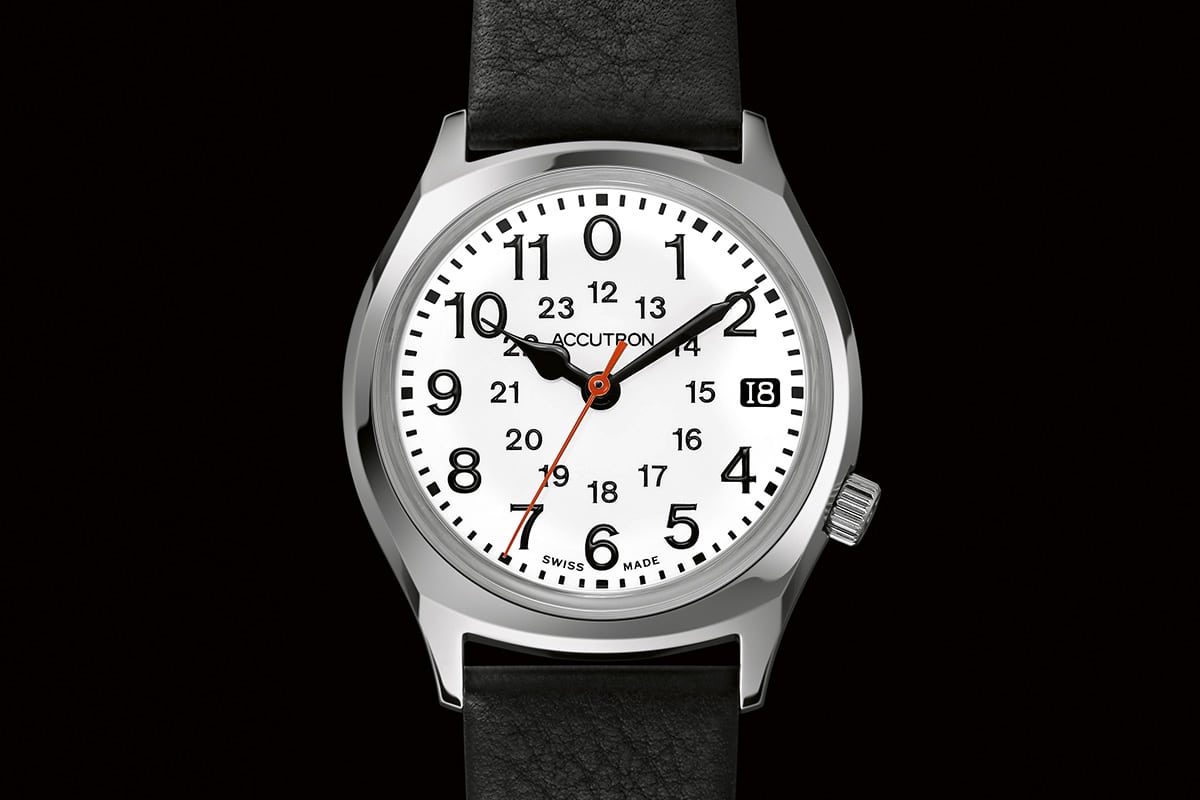 Bringing that same distinguished past to the forefront is Accutron's latest release, better known as the Legacy Collection. An instant standout is the new "R.R.-0" (ref. 2SW6B001), which measures 34mm in diameter and pays direct tribute to the first-ever timepieces approved by North American railroad systems. Specifically, it takes design cues from a past-approved Canadian Railroad watch, first introduced in 1970. Compact, clean, and highly legible, this model is also more clever than first meets the eye.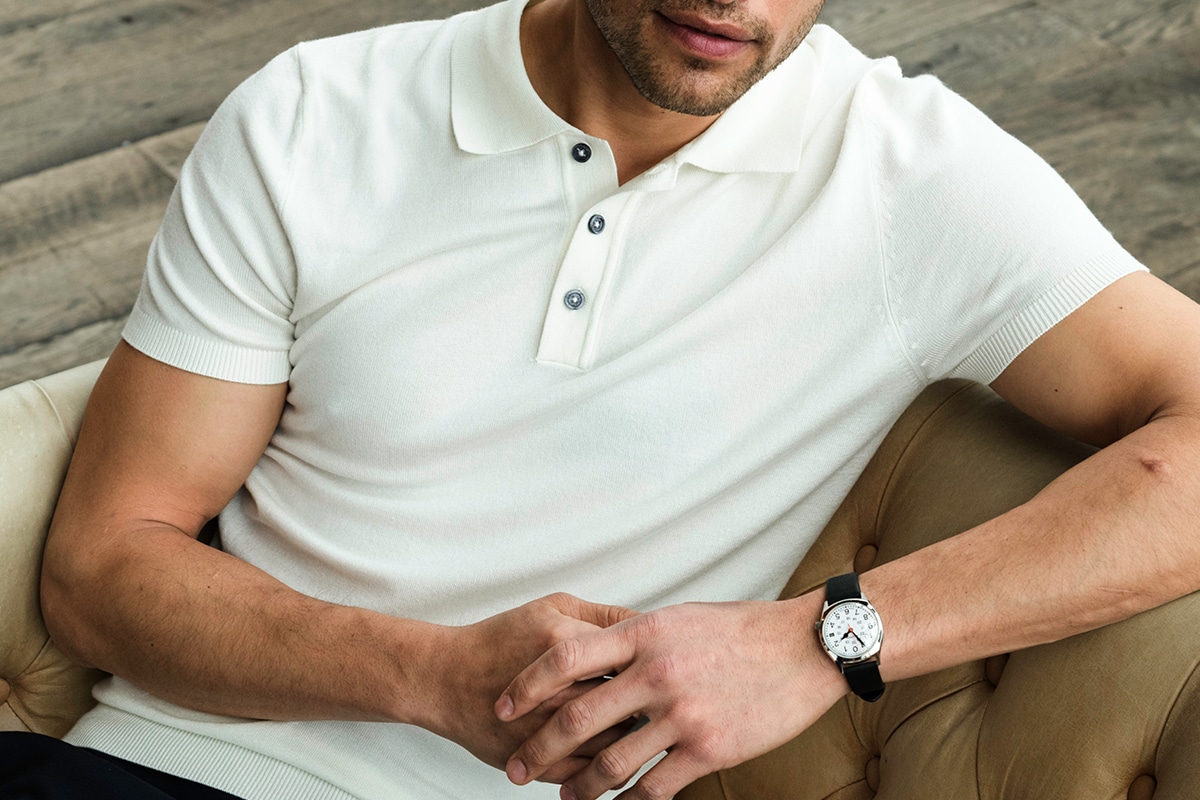 The Accutron R.R.-0 draws immediate attention through its impeccable display, which places bold Arabic numerals and a 24-hour dial against a pearly white backdrop. A calendar window and lean red second-hand layer in an extra visual component  there are also some more subtle details that garner a second or third look, such as the uniquely faceted railroad case design with crown placement at 4 o'clock. Then we have the use of "0" at the 12-hour mark, in accordance with Canadian Railroad specs.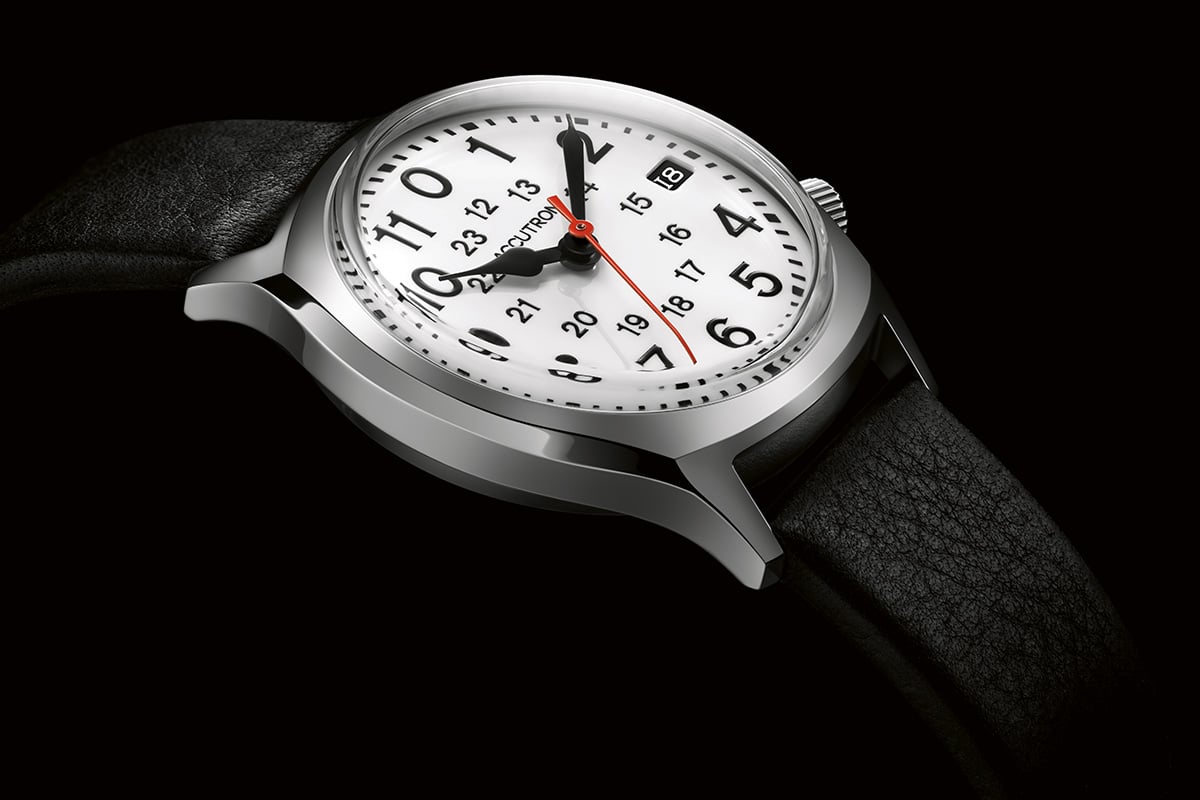 Packing even more detail into a tight 34mm case of stainless steel, Accutron's R.R.-0 exhibits a Swiss-made 26-jewel through the case-back window. Domed scratch-resistant sapphire crystal with anti-reflective coating provides ample protection and a black leather strap with double-press deployant closure makes for a bold finishing move. Put it all together and you get a compact and uber-reliable heritage stunner, which makes good on the Legacy name and comes available in limited supply (600 pieces, to be exact). You can currently snag one for US$1,290.
The Legacy Collection consists of 12 distinct models, chosen after close discussions with collectors and archival investigation. After deciding to re-launch only the most successful styles from the 60s and 70s, the timepieces are kept as near to the original as possible and even include better materials where available. Take reference 2SW7A002, which models its asymmetrical case design and classical dial layout after the iconic 1960s "521." Once worn by many famous celebrities of the era, the watch hasn't lost any of its style 60-years later.
Varied in terms of style perhaps, but every watch in the Legacy Collection remains unified through its historical essence and Swiss manufacture. Each one is also quite limited in supply and modestly priced, especially when considering the quality and heritage.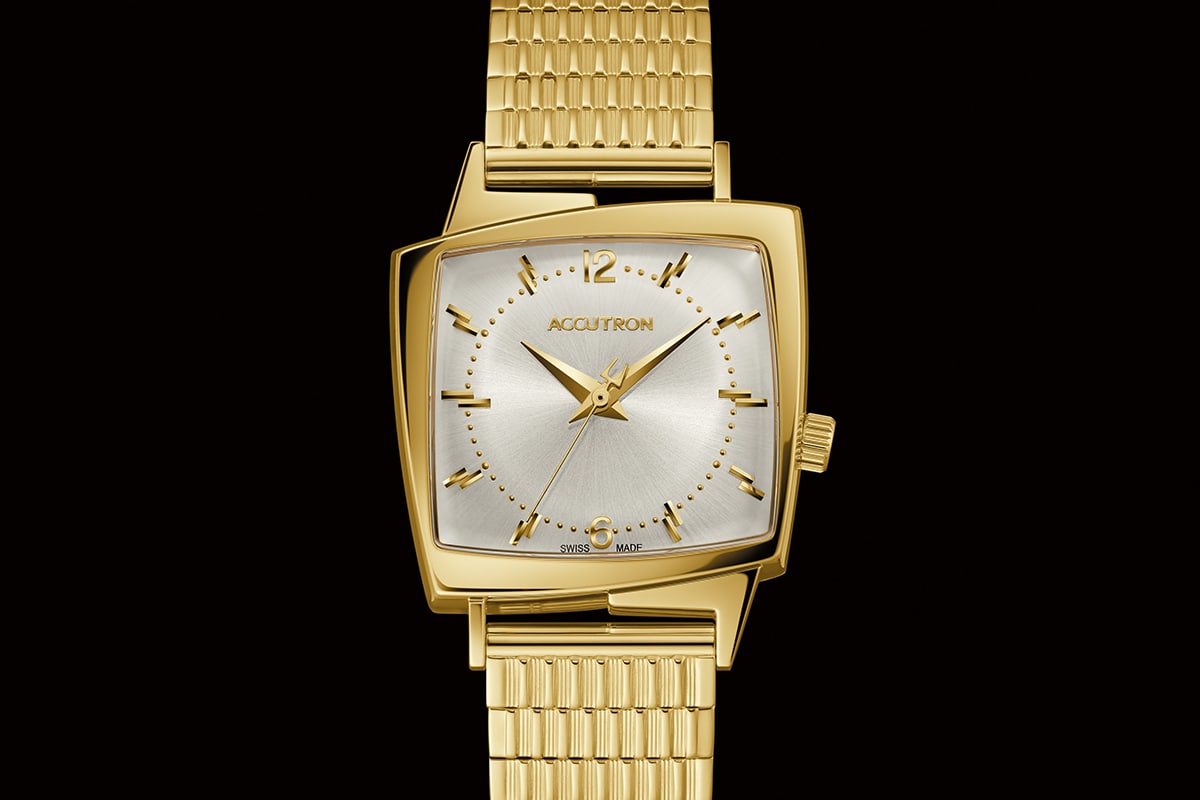 Accutron made history with their first release and still make history to this day. Their recent Spaceview 2020 and Accutron DNA Collections capitalise on the revolutionary power of electrostatic energy. Both ranges also go to show that the brand has plenty of innovative tricks and radical designs left up their proverbial sleeve.
By contrast, the Legacy Collection reimagines some of Accutron's most memorable timepieces each cultural and iconic touchstone, just like the brand itself. Whether you geek out on horological history or just want a great-looking watch with precise mechanics, this brand definitely has you covered…but only while supplies last.