Who says adults can't have toys? Clearly they've never seen a LEGO Batman Tumbler or an electric dirt bike, so allow us to whet your appetite with a list festive inspiration. This list of badass Big Boys Toys has everything and more with mini cars and motorcycles all the way to helicopter pub crawls. So this year spoil the big kid in you or that big kid in your life with the help of our gift guide.
You'll also like:
2021 Christmas Gift Guide – The Adventurer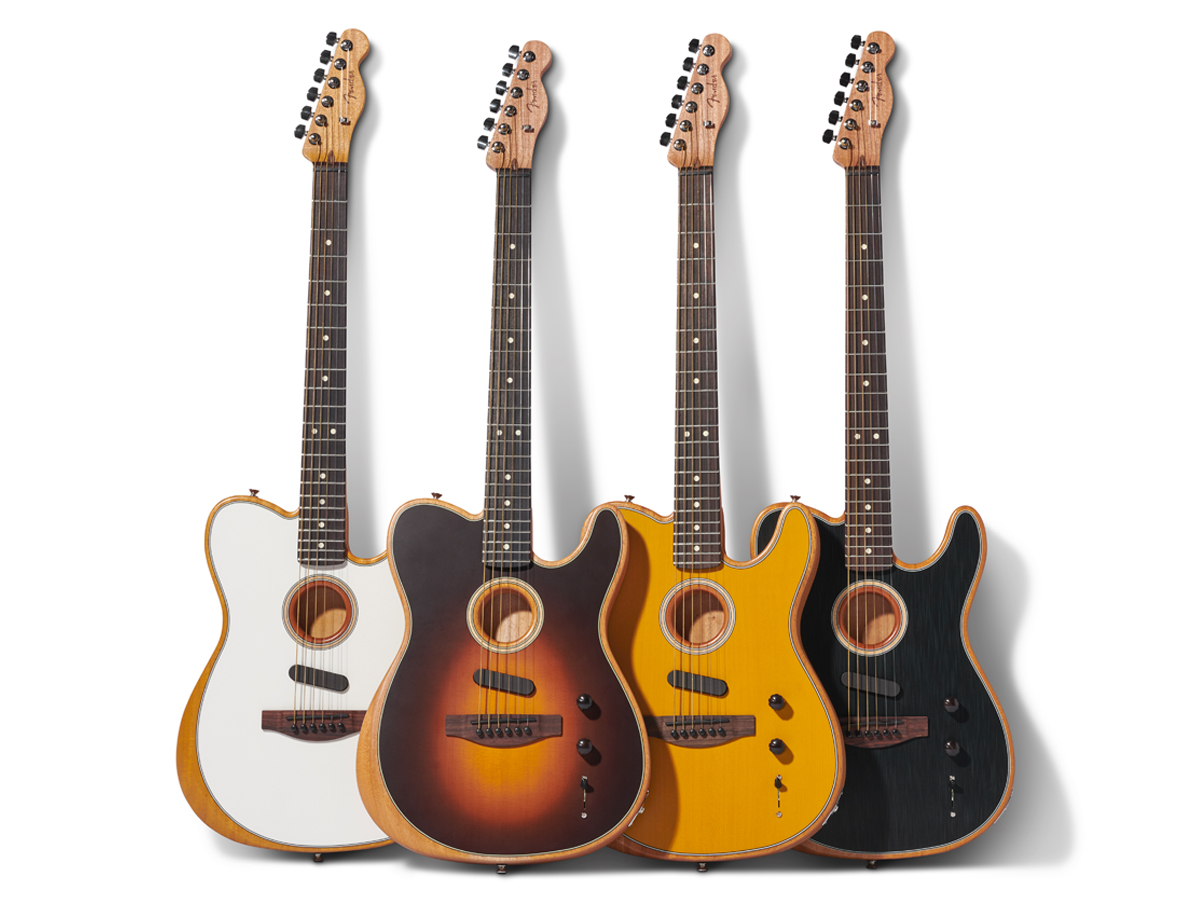 Fender Acoustasonic Player Telecaster
Why settle for just one type of guitar when you can put multiple types in one place? That's the thinking behind Fender's groundbreaking Acoustasonic line, a range of hybrid players that can alternate between acoustic and electric tones. The Player Telecaster is the latest member of this acclaimed family and it's an absolute powerhouse with the iconic style to match. More than the ultimate big boy toy, it's a modern musician's dream come true.
With this versatile axe at your disposal, the creative possibilities are limitless. Shifting between six unique guitar voices is as simple as using a streamlined 3-way switch. You can also blend voices by way of a built-in knob (the Blend Knob!), crafting your own signature sound in the process. Two pickup systems, an under-saddle transducer, an integrated forearm and back countour, and a Patented Stringed Instrument Resonance System (SIRS) are all part of the package. All that's left to do is play, baby.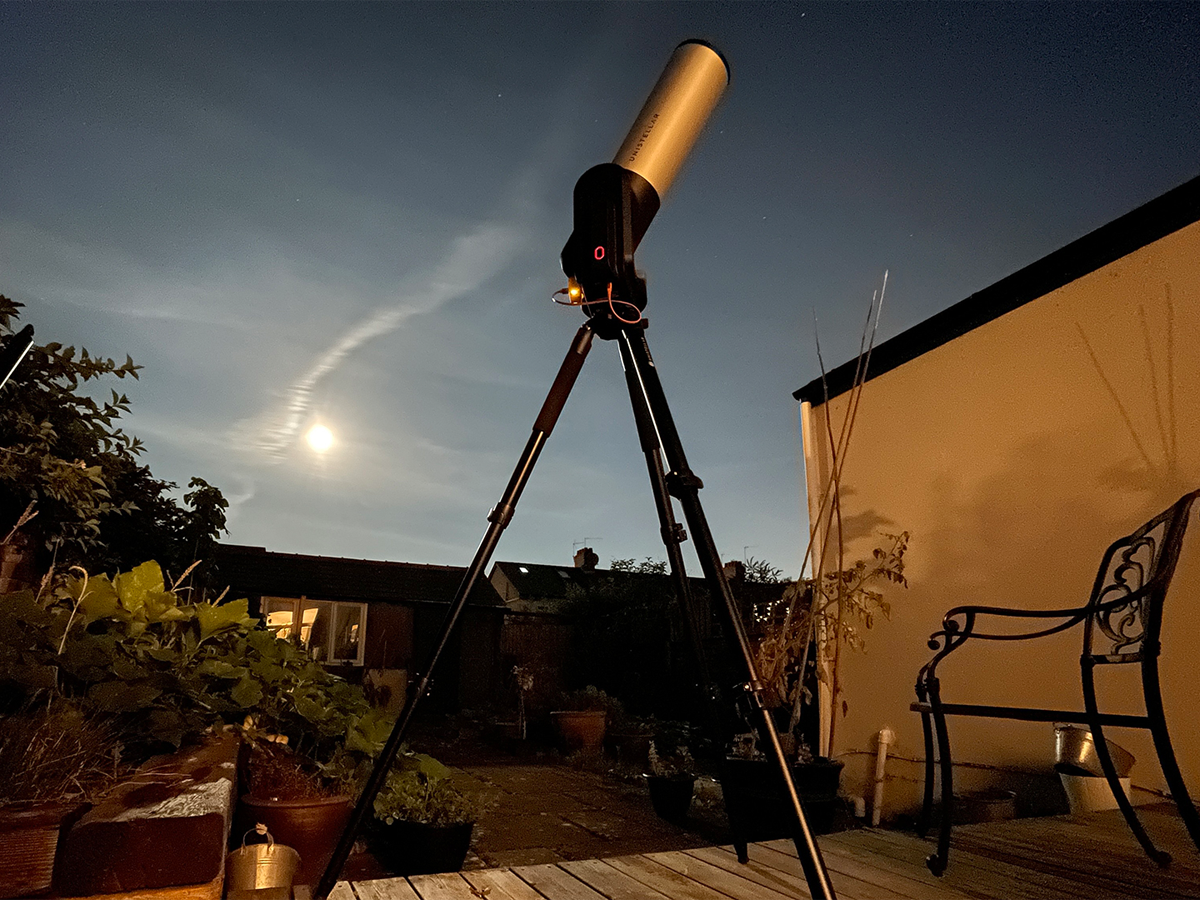 Unistellar eVscope 2 Smart Telescope
Unistellar eVscope 2 Smart Telescope is the most powerful consumer space instrument and offers the most immersive space exploration experience. It is powered by Unistellar's proprietary technologies featuring enhanced vision, automated field detection, as well as light pollution reduction. The electronic eyepiece is developed by Nikon and features a 7,7Mpx enhanced image resolution. -AU $5810.00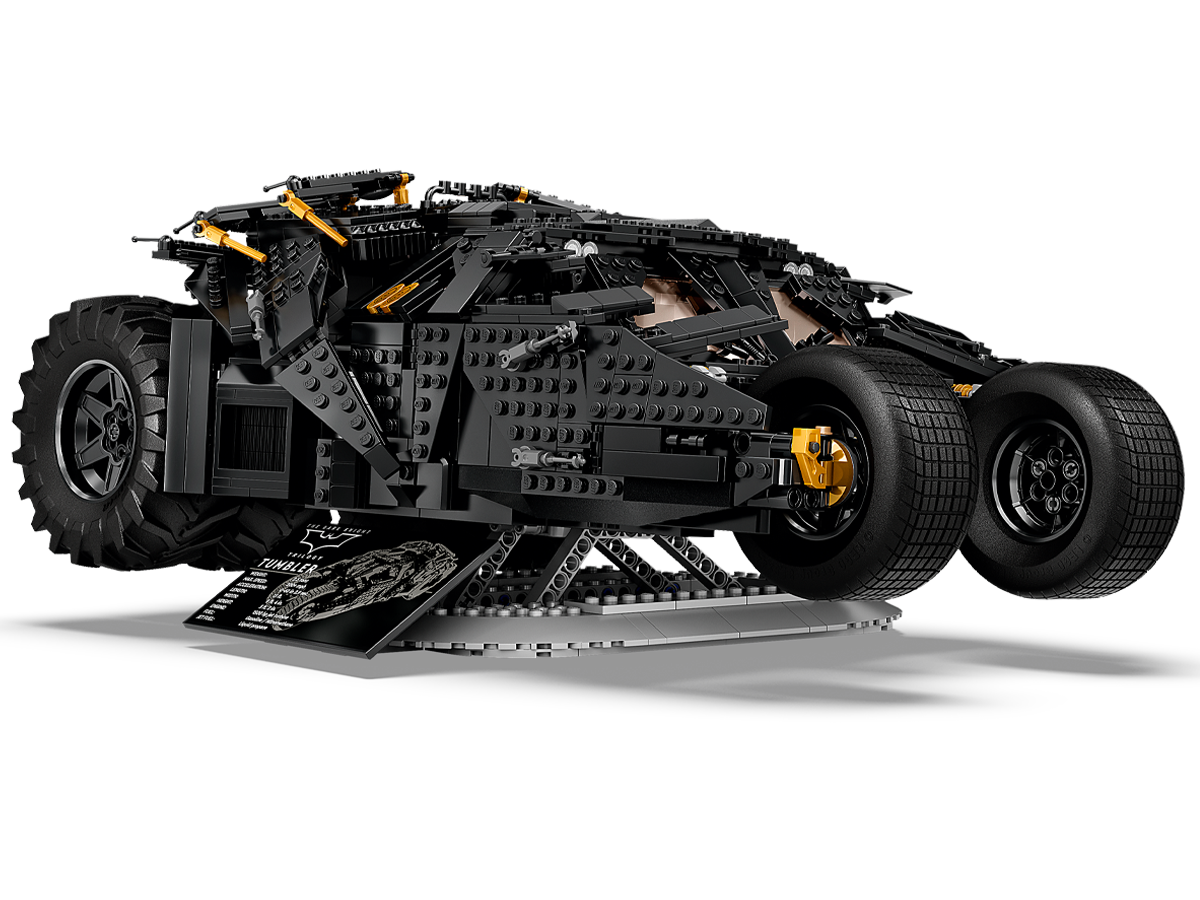 LEGO DC Batman Batmobile Tumbler
LEGO DC Batman Batmobile Tumbler captures the iconic style of the battle-ready, crime-fighting machine from the Dark Knight™ Trilogy films. The set features 2049 pieces and includes iconic Minifigures Batman™ and The Joker™. The set also features an attached nameplate that includes details of the model as well as a sturdy base to display it on. -AU $399.99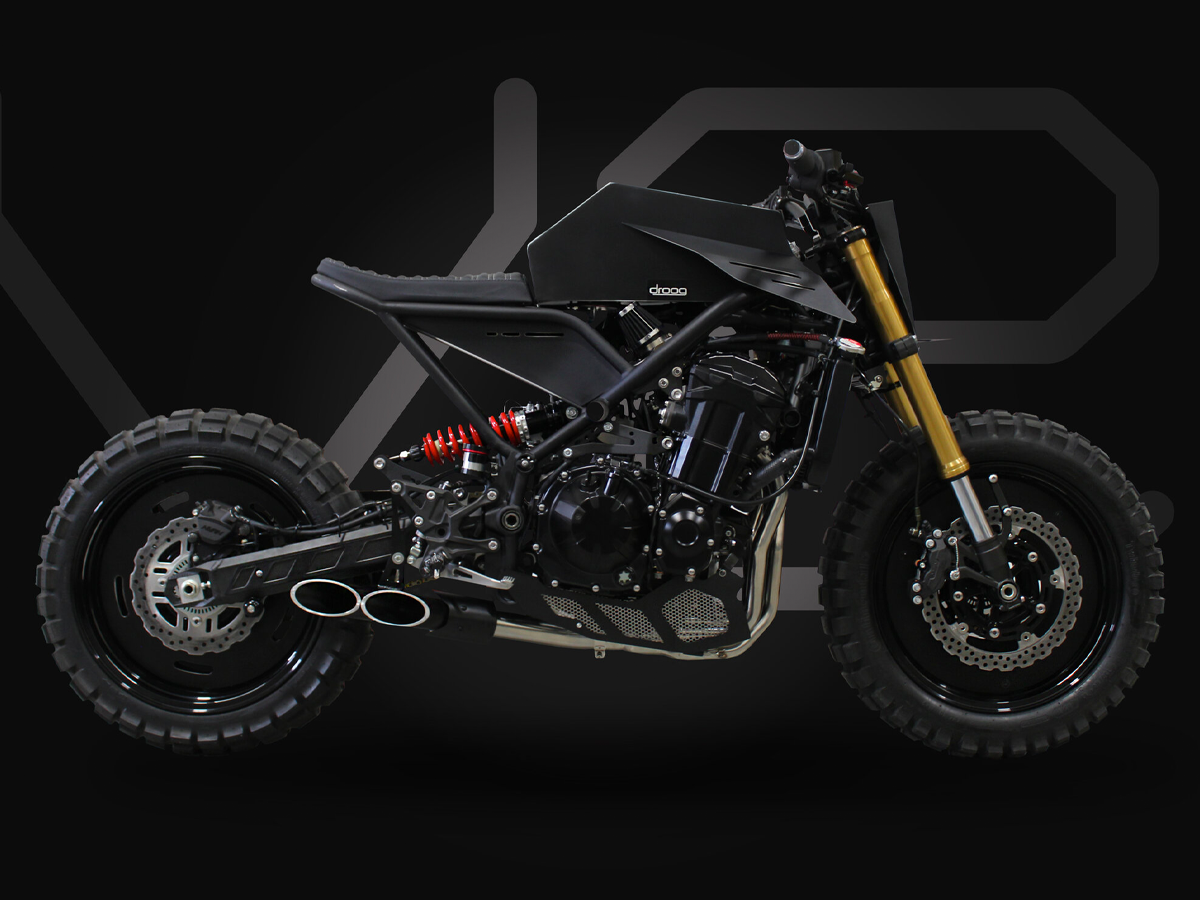 Droog Moto DM-014 V2
Droog Moto DM-014 V2 is one of their fastest bikes to date. It is built with adjustable ride modes and programming bringing together undefined levels of elegance and machinery to provide the rider with the best experience possible. The Bike features menacing lines and endless angles combined with a relentless fusion of agility and power. -AU $6918.58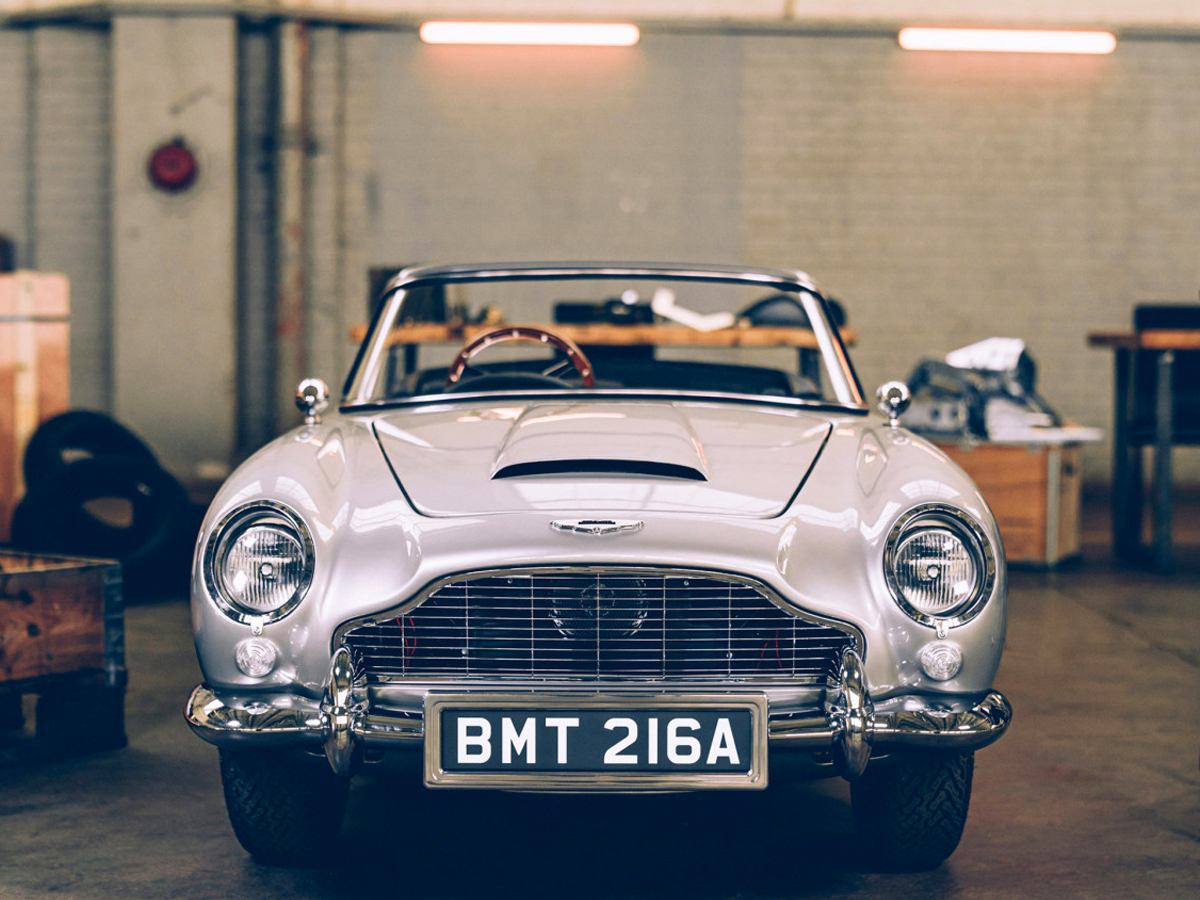 Aston Martin x The Little Car Company DB5 Junior
Aston Martin x The Little Car Company DB5 Junior pays tribute to 50 years of Bond, from Goldfinger to No Time To Die, Bond has never been far from his Aston Martin DB5. It is created at a 66% scale of the original with a fully electric powertrain. As an official Aston Martin model, it will pay homage to the rich history of the brand with Silver Birch paintwork, Smiths instruments and individually numbered chassis plates. The DB5 Junior is designed to offer seating for an adult and child side by side.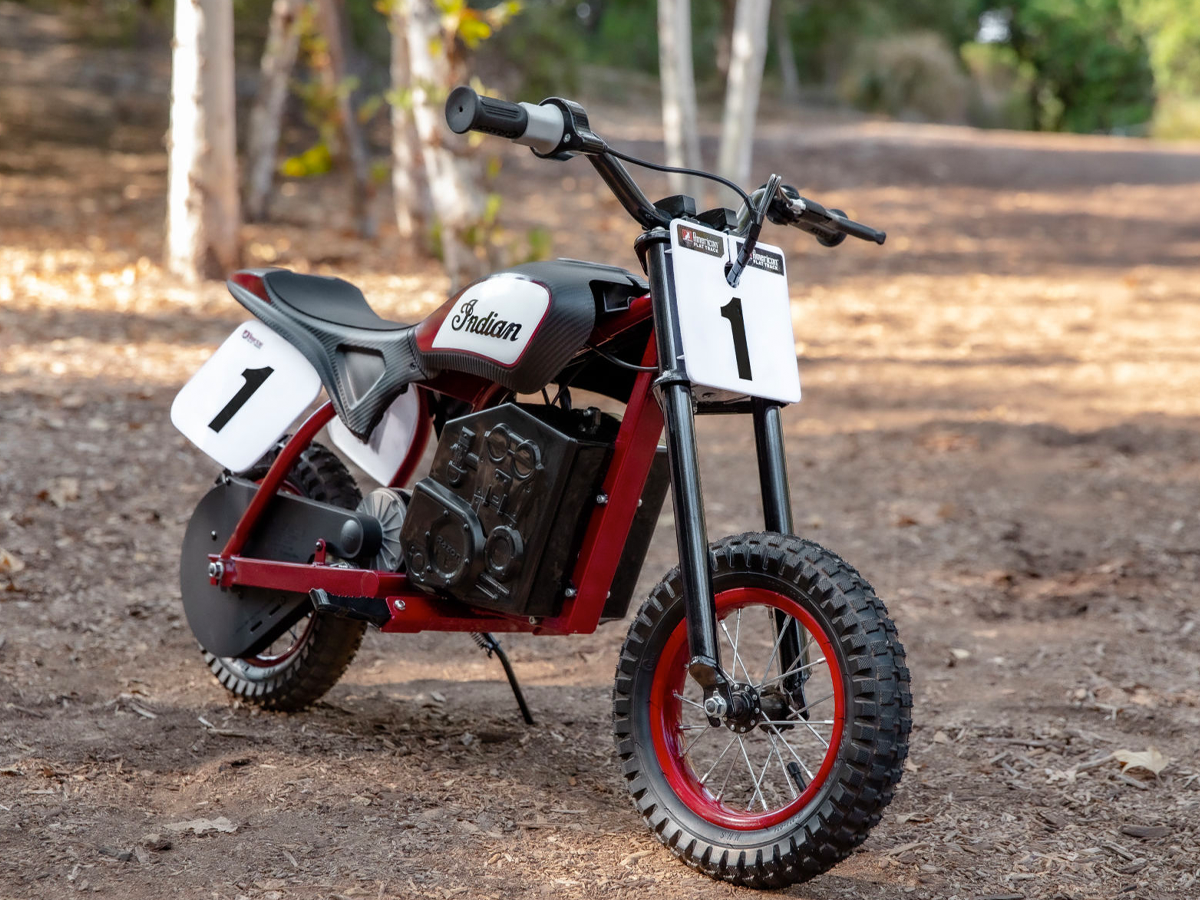 Indian Motorcycle All-New eFTR Mini
Indian Motorcycle All-New eFTR Mini provides parents with the chance to teach kids how to ride. With an 18.4-inch seat height and steel tube frame, the eFTR Mini is durable and safe for kids 8 years and older, with a maximum weight of 140 pounds. It features a classic twist-grip throttle, rear brakes as well as a rigid frame for durability. -AU $712.54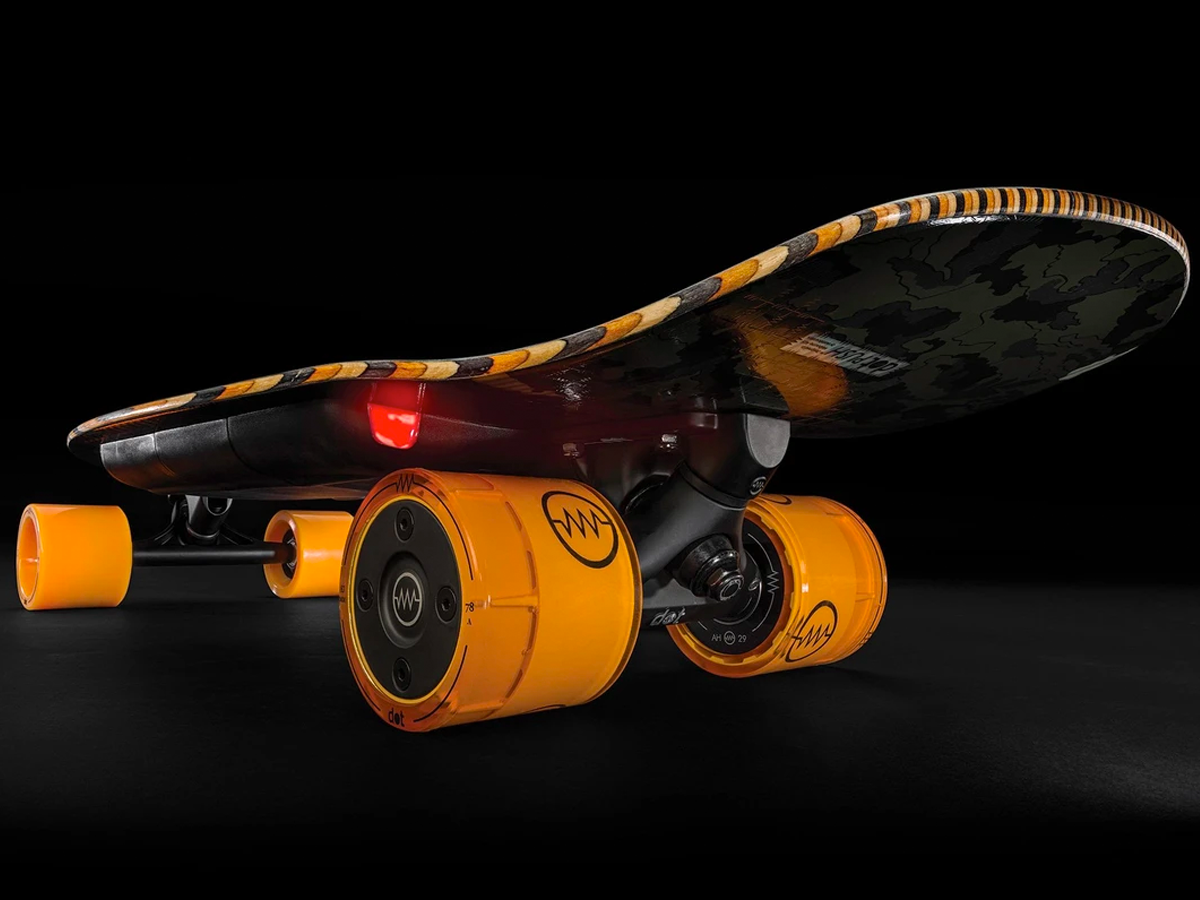 Dot Skateboard
Dot Skateboard is the right mix of power, portability and range. The board features a standard configuration of one motor and one dot Lithium-Ion battery. It has three ride modes: Novice, Eco and Expert. It also comes with a rigid-shell carry case with custom moulded internal compartments. You also have the option to upgrade to a two-motor configuration and add up to three batteries. -AU $1449.99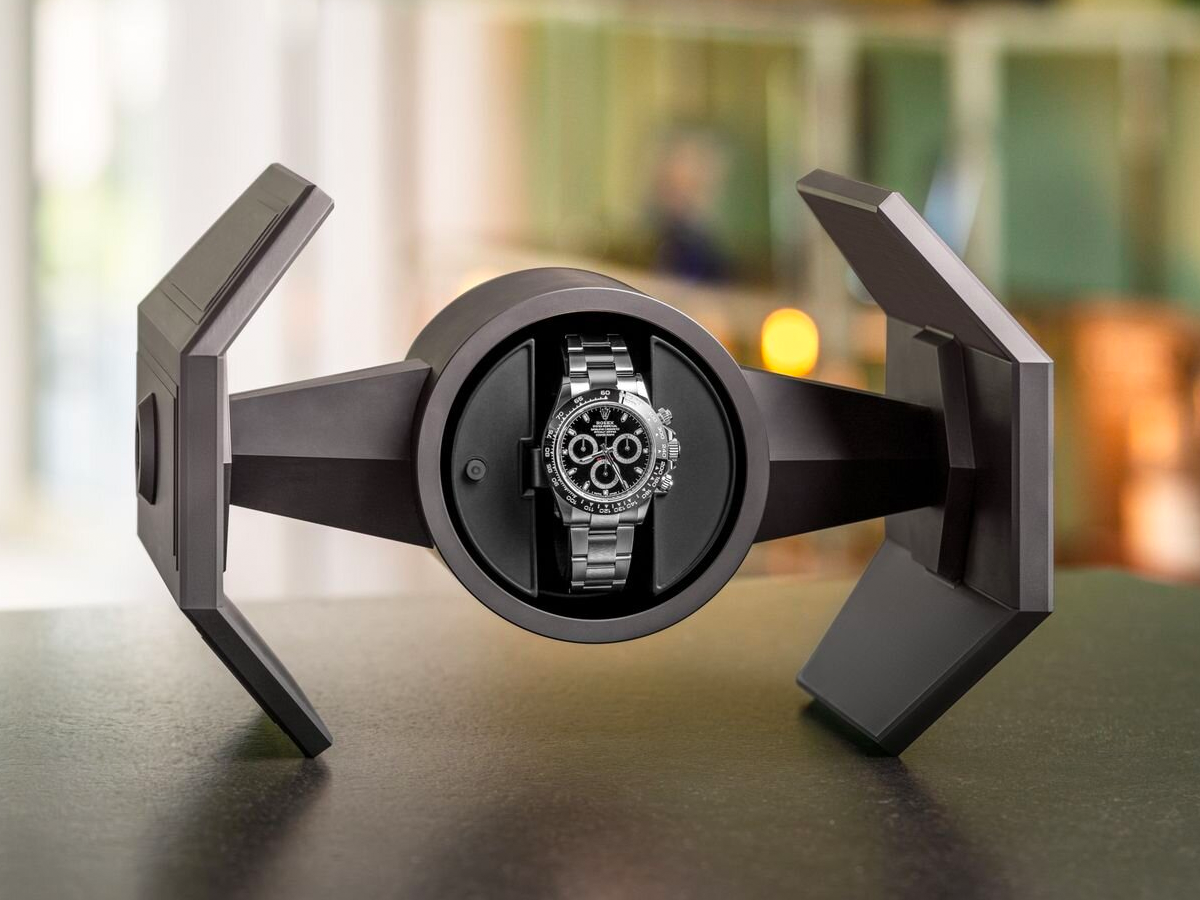 Kross Studio 'Star Wars' Tie Fighter Advanced X1 Watch Winder
Kross Studio 'Star Wars' Tie Fighter Advanced X1 Watch Winder is the perfect gift for those who love star wars and watches. Display your favourite watch on this functional Tie Fighter sculpture with a Bluetooth enabled watch winder. It weighs 4kg, it's 200 mm long, 275 mm wide and 173 mm high. -AU $3459.00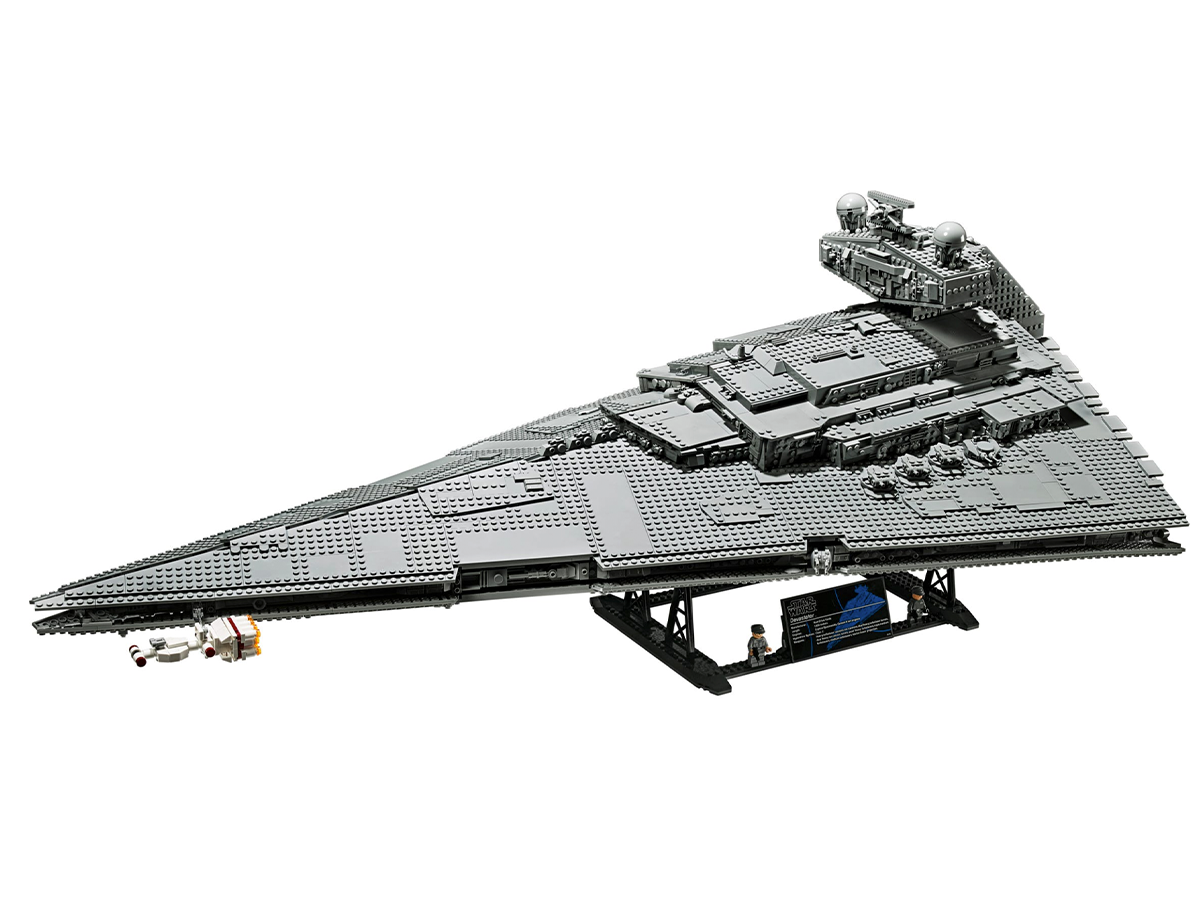 LEGO Imperial Star Destroyer
LEGO Imperial Star Destroyer captures all the authentic details of the giant starship that appeared in the opening scenes of Star Wars: A New Hope. Measuring over 3′ long and 2′ wide, this is one of the largest LEGO sets ever with 4784 pieces.  The set includes a display stand, a fact plaque, a scale model of the rebel starship that attaches to the front for display as well as two Lego starwars™ Imperial Minifigures. -AU $1099.99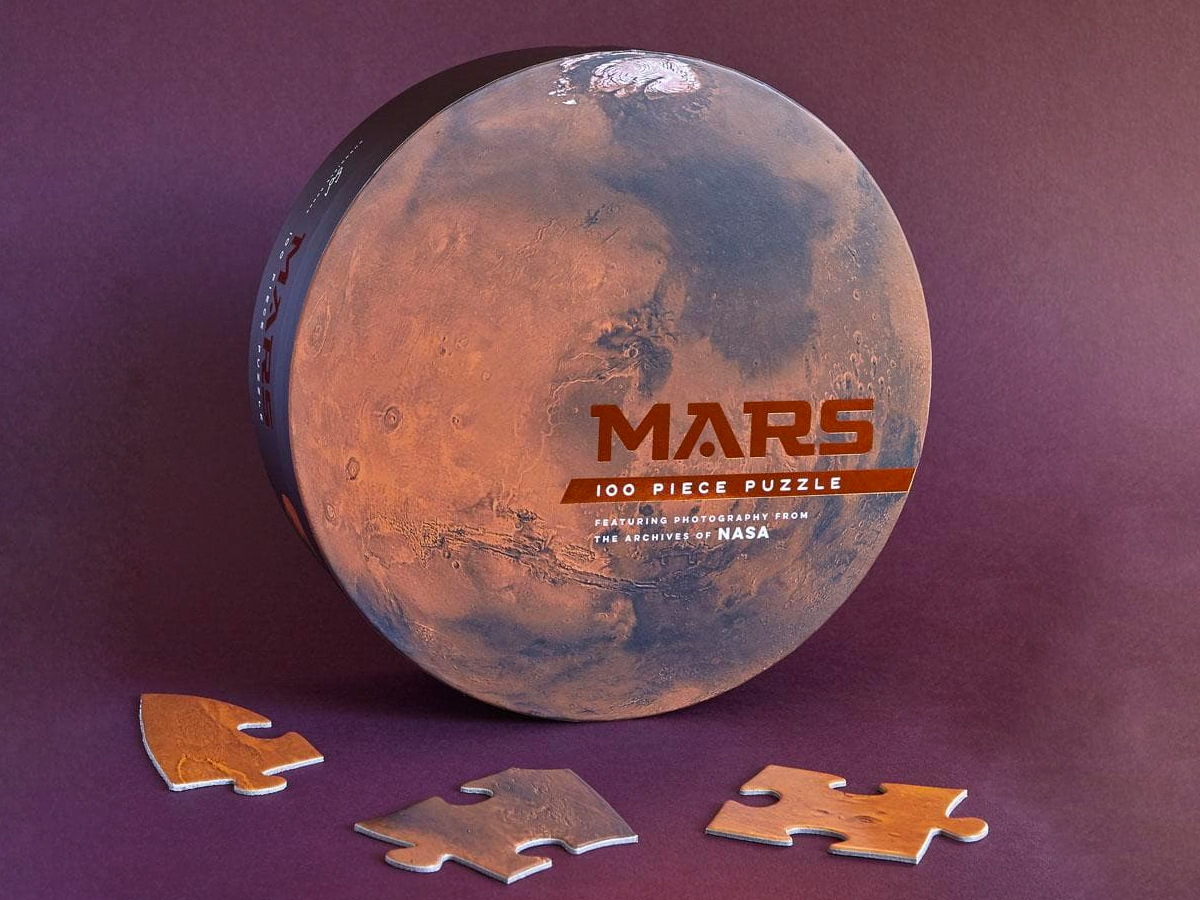 MARS 100 Piece Puzzle
The MARS 100 Piece Puzzle is the perfect gift for space lovers. They'll adore this astronomical circular puzzle that features photography from the archives of NASA. The completed puzzle measures 2. 5 feet (76 cm) in diameter. -AU $17.58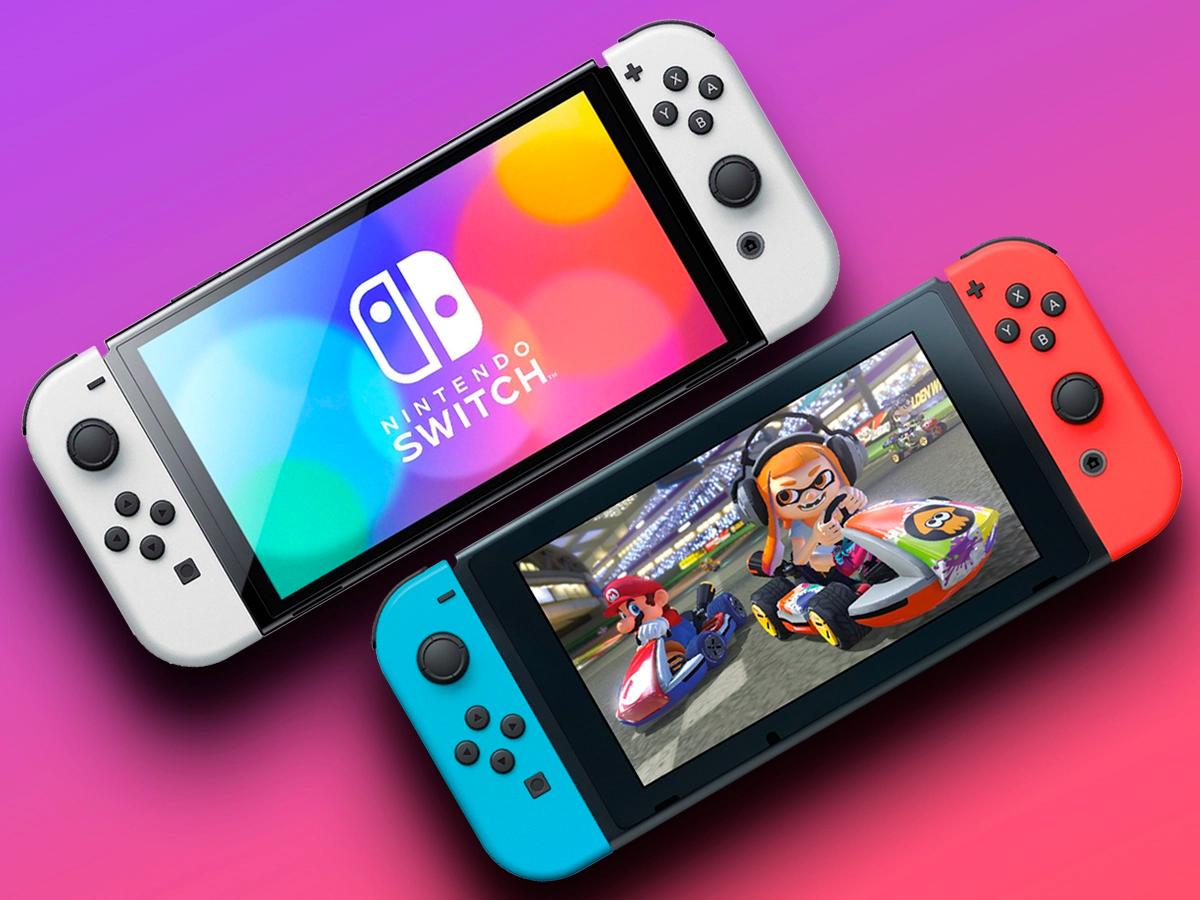 Nintendo Switch (OLED)
The Nintendo Switch OLED Neon Red/Neon Blue features a 7-inch OLED screen, providing gamers with enhanced visuals. The vibrant colours and rich contrasting hues guarantee great visuals at home or on the go. It features a new kickstand that features adjustable viewing angles at virtually any vantage point, front-facing speakers as well as 64GB of internal storage, double of the original Switch model. -AU $660.00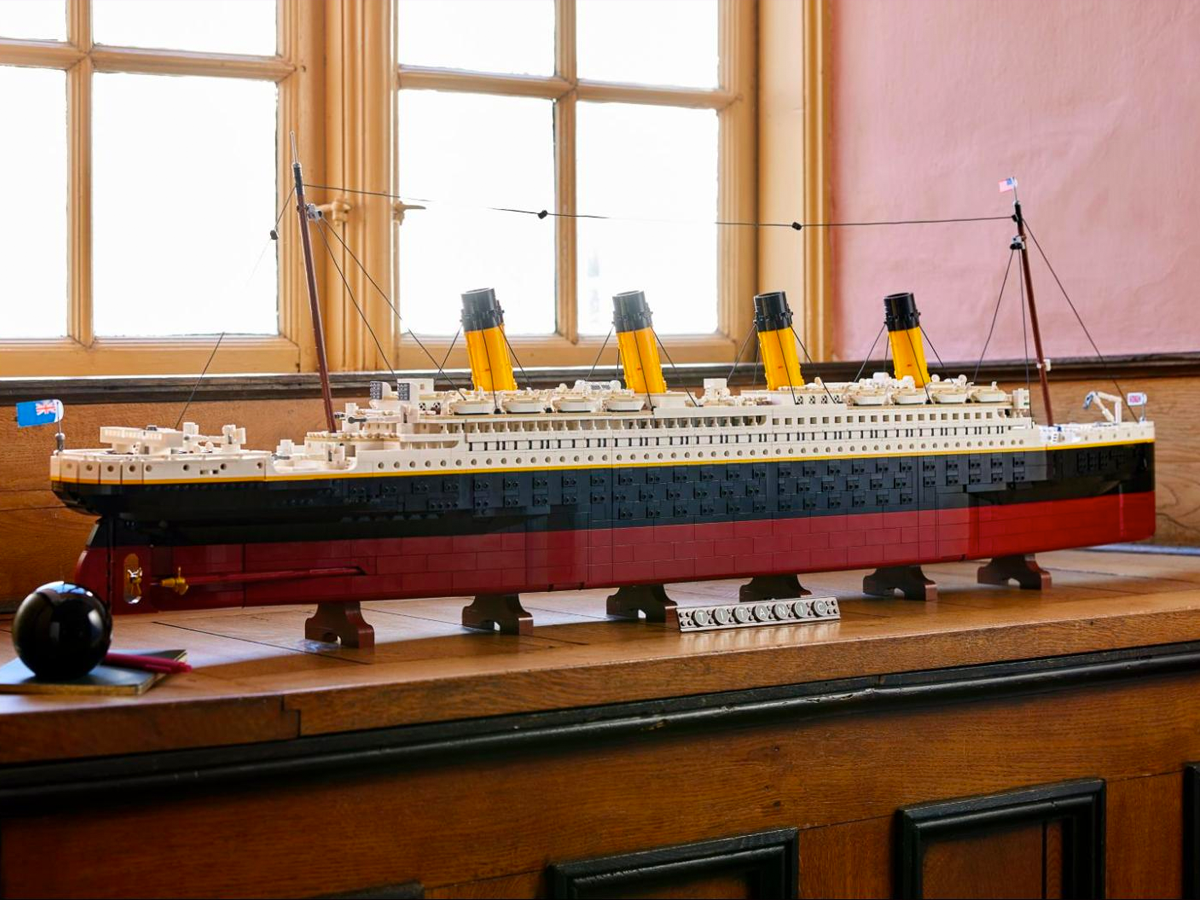 LEGO Titanic Build Set
LEGO Titanic Build Set is the perfect gift for any titanic fanatic. This model divides into three sections to showcase the grand staircase, boiler room, smoking lounge and impressive interior of the ship. This working model allows you to raise the anchor, adjust the tension line between masts and turn the propellers to watch the piston engines turn inside. The set also includes a stand and nameplate for a truly legendary display. -AU $999.99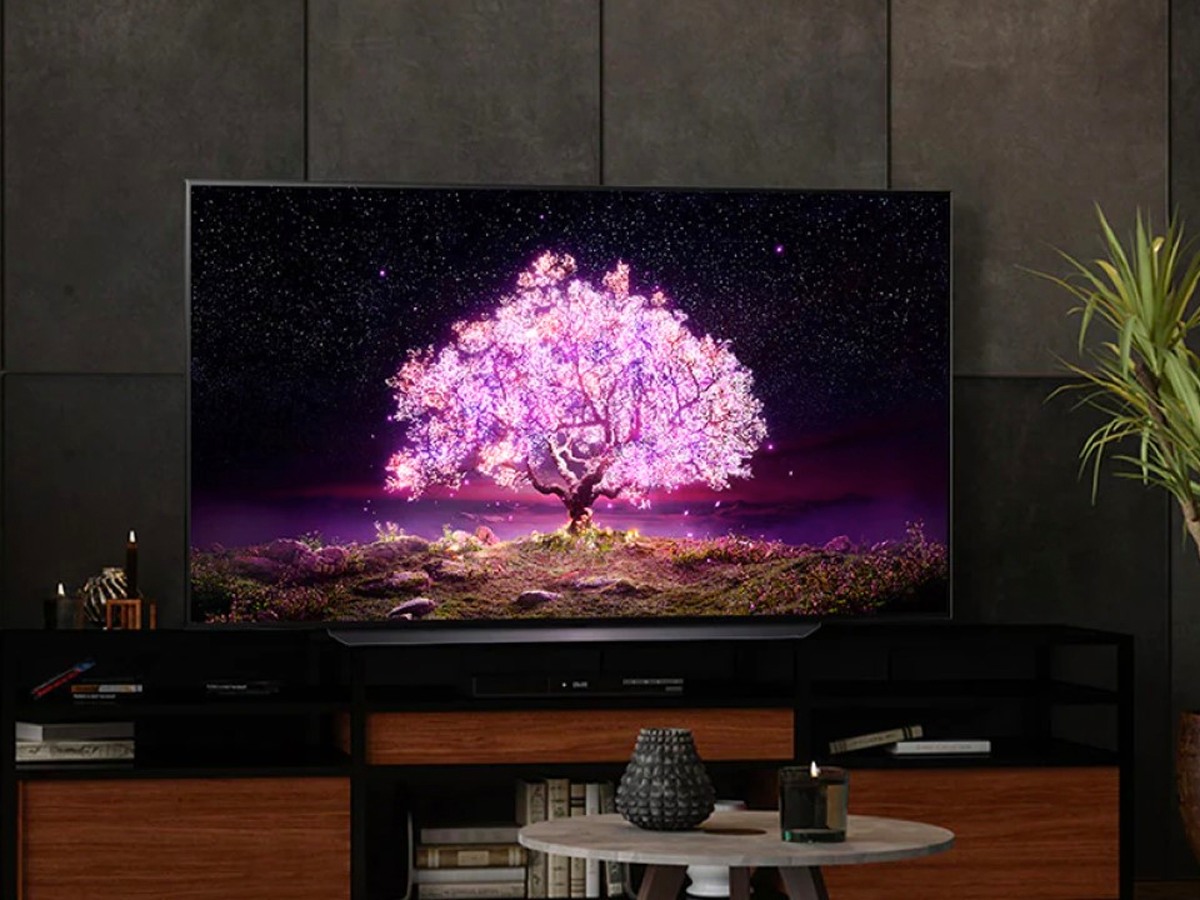 LG C1 77 inch 4K Smart Self-Lit OLED TV
LG C1 77 inch 4K Smart Self-Lit OLED TV offers the experience of truly spectacular picture quality. The OLED Tv has millions of self-lit pixels capable of producing perfect black and a billion rich colours. It also uses LG ThinQ AI, which maximises your smart TV experience. You can use your favourite voice assistant to control your TV and discover the convenience of an all-new Home screen. Plus the LG OLED TV C1 is available with a Meteor Titan finish and is also available in five sizes, from a cinema-worthy 83 inches to a compact 48 inches. -AU $2876.00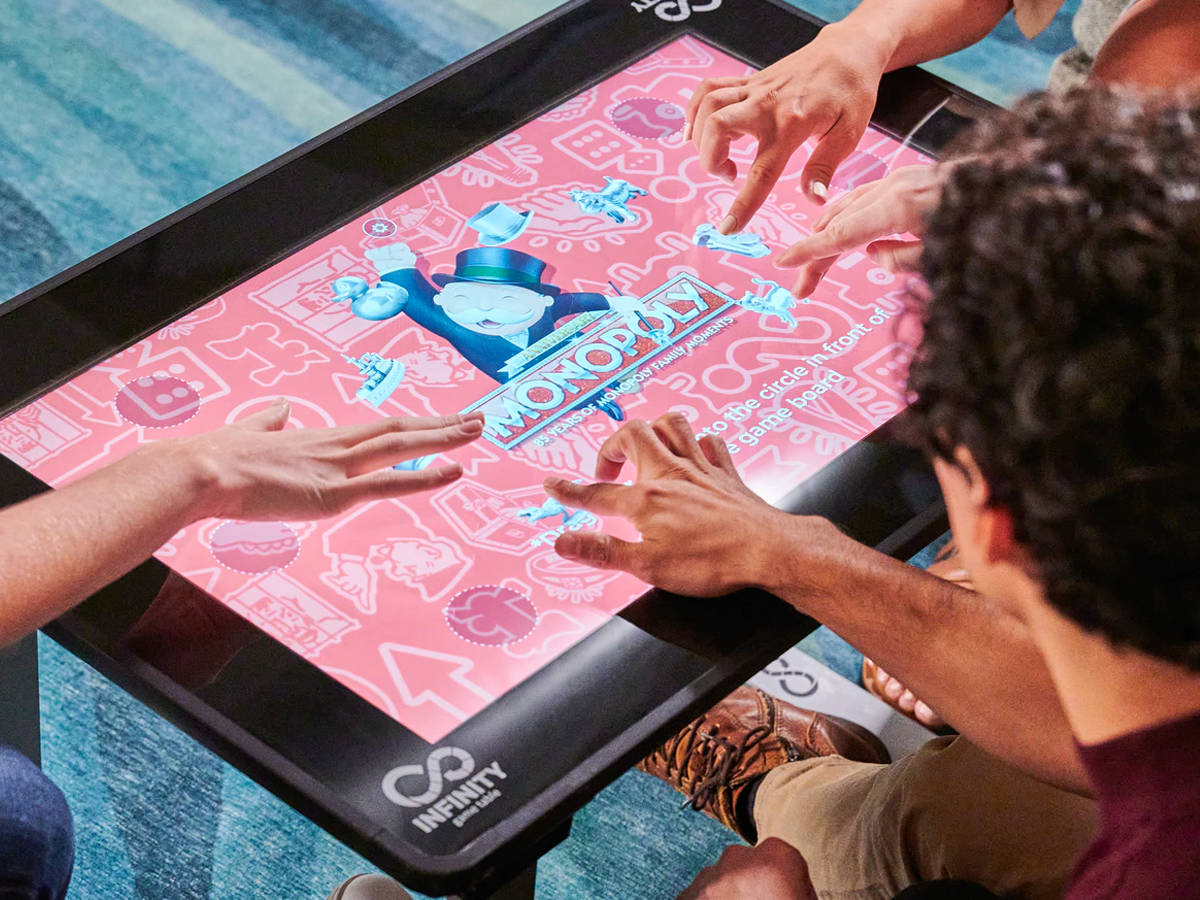 Arcade1Up Infinity Game Table
Arcade1Up Infinity Game Table features digital versions of classic board games. Including Monopoly, Scrabble, Yahtzee, chess, checkers and many more. The Arcade1Up Infinity Game Table also features digital colouring, puzzles, card games and other fun activities to enjoy on the table's HD touch screen. It's available in two sizes and both are easy to set up. -AU $899.99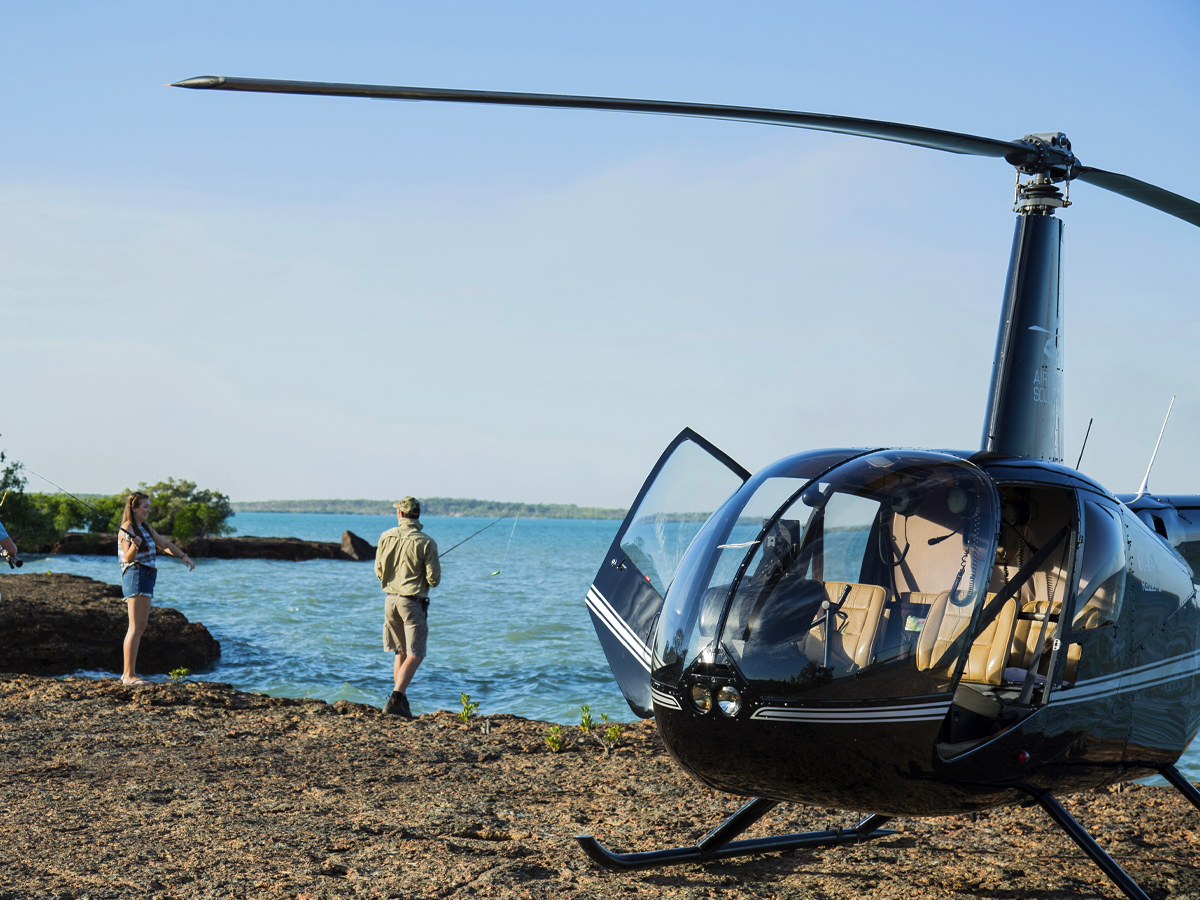 Helicopter Pub Crawl
The Helicopter Pub Crawl approximately goes for 7 hours departing our base at 9.30 am and returning at 4.30 pm. The first stop of this amazing Pub Crawl is at the Lodge of Dundee and then onto Crab Claw Island Resort, Darwin River Tavern, Goat Island Lodge and the Noonamah Tavern or Barramundi Adventures Darwin. You'll spend approx. 1 hour at each pub. Along the way, you'll be sure to hear your fair share of tall tales and meet interesting critters, laid back locals and the charismatic publicans that define each of the establishments. -AU $990.00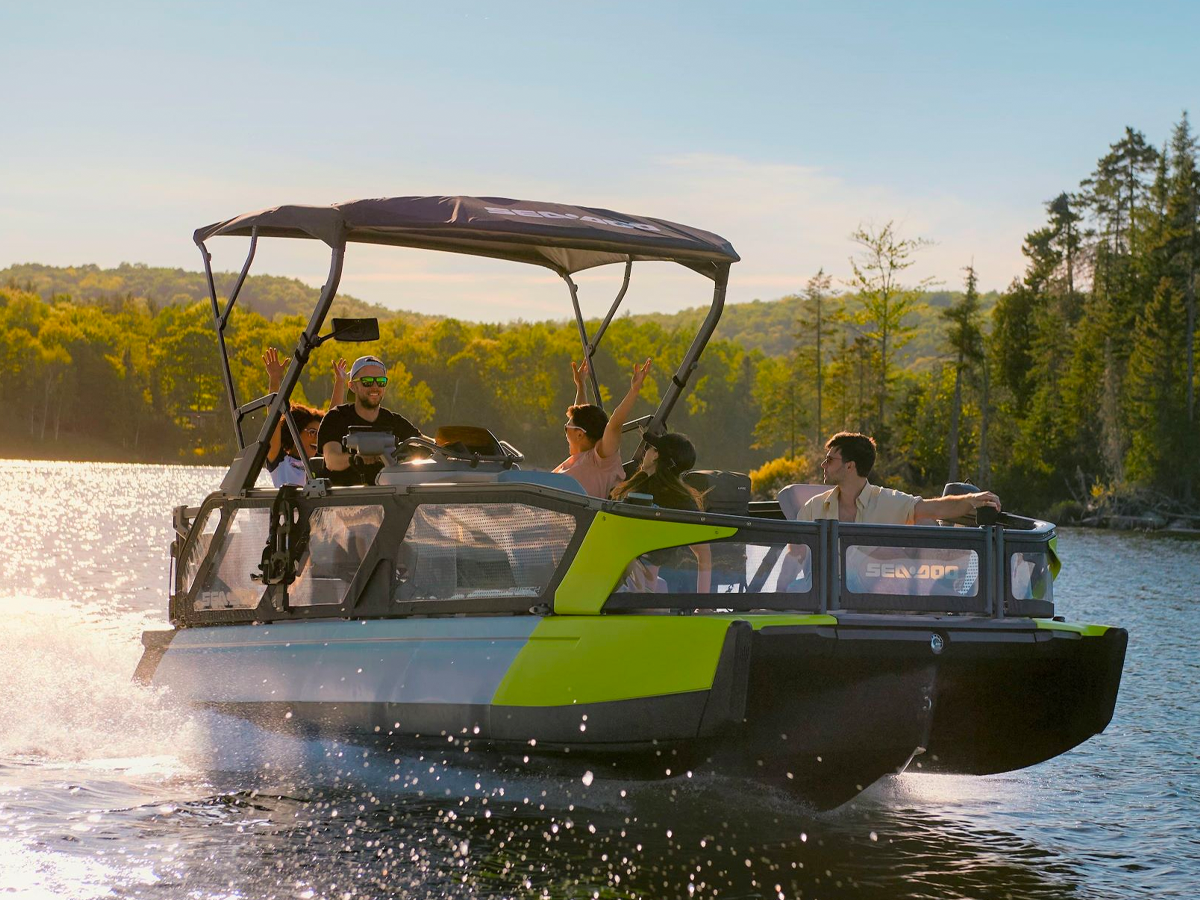 Sea-Doo Switch
Sea-Doo Switch provides all the essentials for family fun on the water with room to customize. It features an intuitive handlebar steering with Intelligent Brake and Reverse (iBR) that stops the boat sooner and simplifies docking and handling. The Sea-Doo Switch uses a highly-efficiency Rotax 1630 ACE engine and has an innovative tile system, that lets you transform the onboard layout in seconds without tools for unparalleled adaptability. Plus all Switch boats come complete with a high-quality powder-coated trailer included straight from the dealership. -AU $17,999.99
More Gift Guides:
2021 Christmas Gift Guide – Tech Head
2021 Christmas Gift Guide – Under $200
2021 Christmas Gift Guide – The Golfer
View All Our 2021 Christmas Gift Guides