MR PORTER Finds – January 2021: Fitness Freak
The new year is upon us and it's time to kick those resolutions into high gear. If you're like millions of others, getting into shape is at the top of your list. Don't settle for the standard fare when you can score some of the world's best fitness gear and apparel instead. That's what you'll discover on the following list of MR PORTER Finds. From high-performance wireless buds to stylish athletic wear, each product will bring out the fitness freak inside you. Get on it!
You'll also like:
MR PORTER Finds – November 2020: Black Friday
MR PORTER Finds – October 2020: Grooming God
MR PORTER Finds – December 2020: A Day at the Beach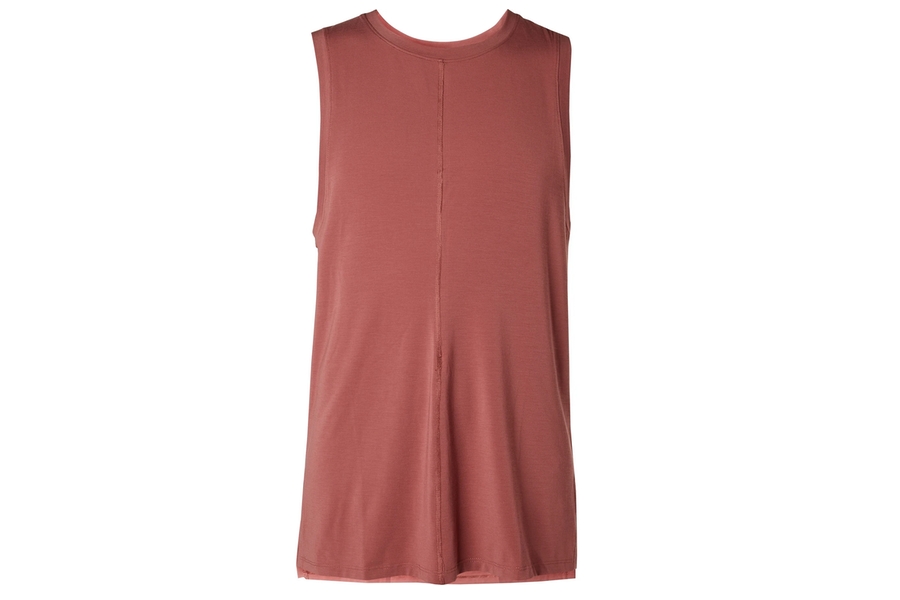 Nike Training Slim-Fit Dri-FIT Tank Top
Nike has training apparel down to an exact science and this slim-fit tank top is here to prove it. Good for a variety of workouts, it features roomy sides, an elongated back hem, and moisture-wicking Dri-FIT technology. Expect absolute mobility as you stay dry and comfortable through even the most intense routines.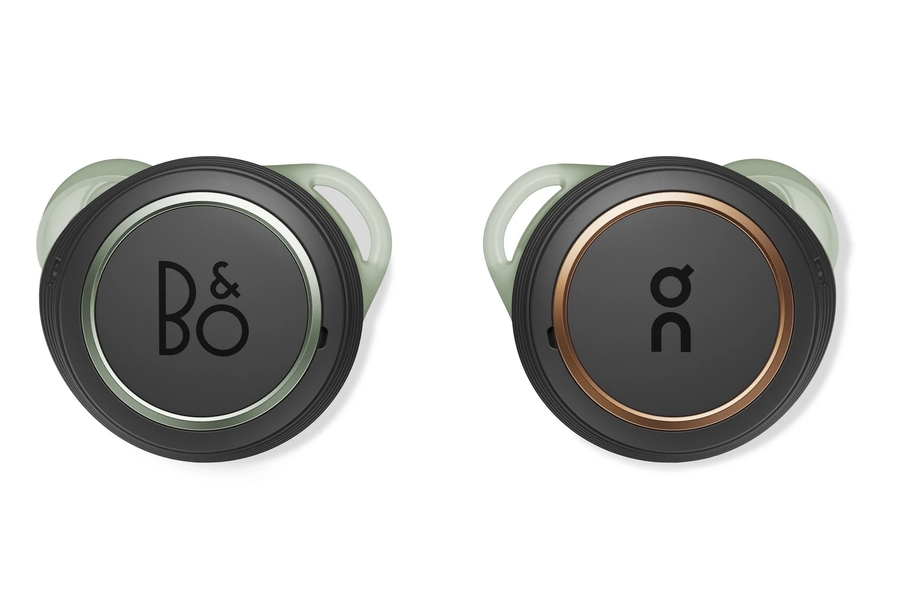 Bang & Olufsen + On Running Beoplay E8 Sport Wireless Earphones
Few (if any) brands combine quality, design, and performance like Denmark's Bang & Olufsen. They teamed up with Swiss-based On Running to develop the Beoplay E8 Sport wireless earbuds. Crafted from high-grade aluminium, each pair is lightweight, durable, and waterproof. They last for seven hours per wireless charge and that number goes up to 30 hours when you bring in the compact charging case. Silicone tips and a customisable fit ensure nothing but the best in ergonomic comfort. The buds are also quite stylish…naturally.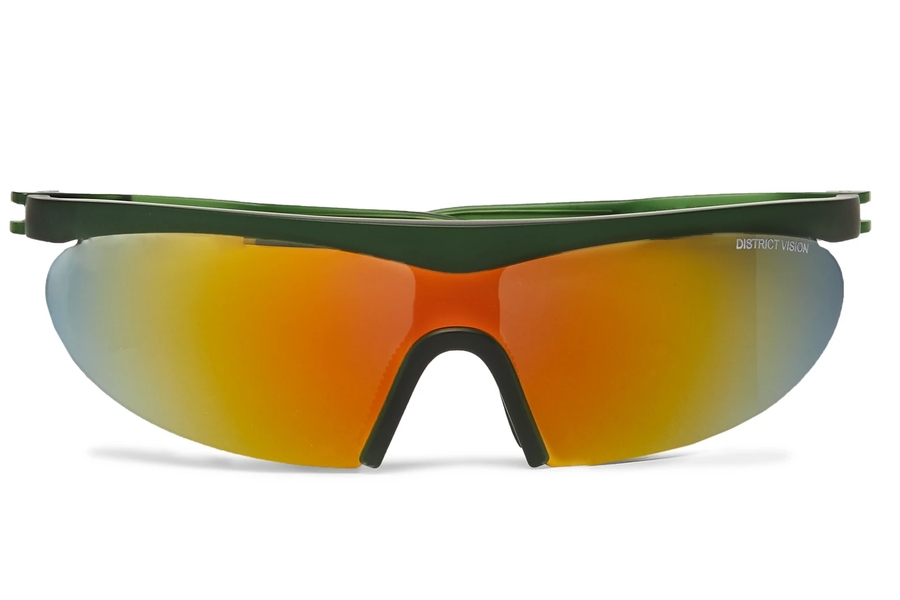 District Vision Koharu Polycarbonate and Titanium Sunglasses
District Vision's sunglasses are a vision indeed. Backed by over two years of testing, they wrap polycarbonate and titanium frames around uniquely extended lenses. Thanks to that elongated lens design, you'll experience an improved field of peripheral vision. The sunnies are also lightweight, shatterproof, and equipped with hypoallergenic nose pads. Prepare to turn every head in the immediate area when you rock these bad boys.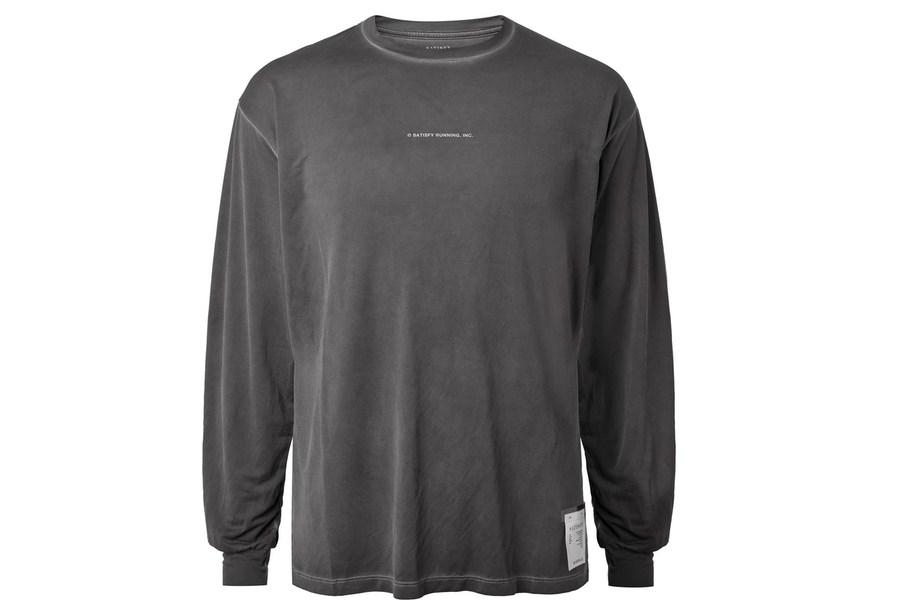 Satisfy Light 70s Logo-Print Deltapeak Running T-Shirt
Available exclusively through MR PORTER, the Light 70s running shirt employs Japanese Deltapeack fabric. Stretchy by design, this unique fabric helps block UV rays and ward off creases or snags. Then we have the reflective Satisfy Running brand logo, which delivers high visibility in darker conditions. Providing the last touch of innovation is a detachable external care label, dropping the irritability factor down to zero. These guys thought of everything!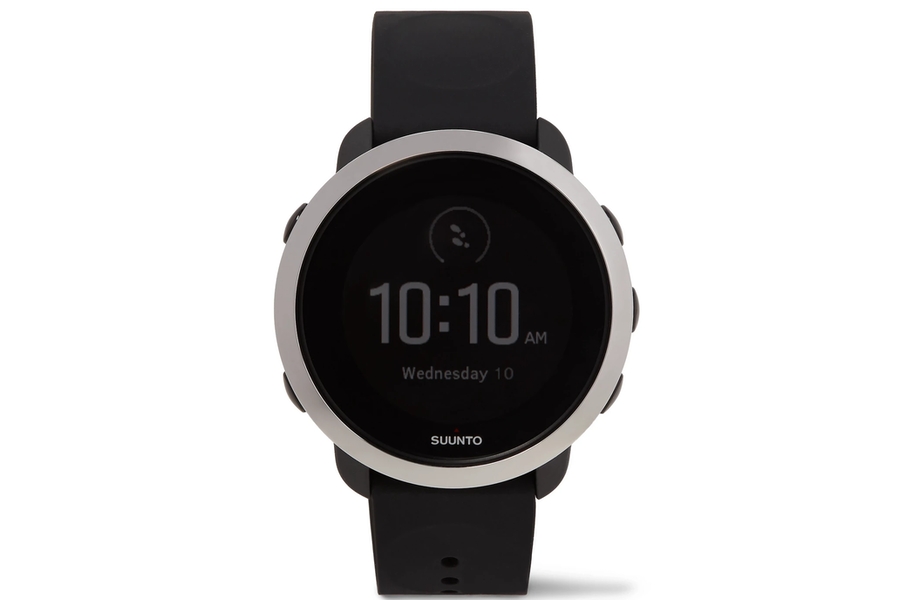 Suunto 3 Fitness Stainless Steel and Silicone Digital Watch
Engineered and tested with fitness in mind, the Suunto 3 will perform in virtually any type of situation or environment. It puts a built-in activity tracker, three different modes, a heart monitor, and sleep assist at your immediate disposal. The sleek and durable smartwatch also features an adaptive guide, which formulates a 7-day plan based on your personal fitness goals. Sync it with the adjoining app to unlock GPS functionality or connect with other users.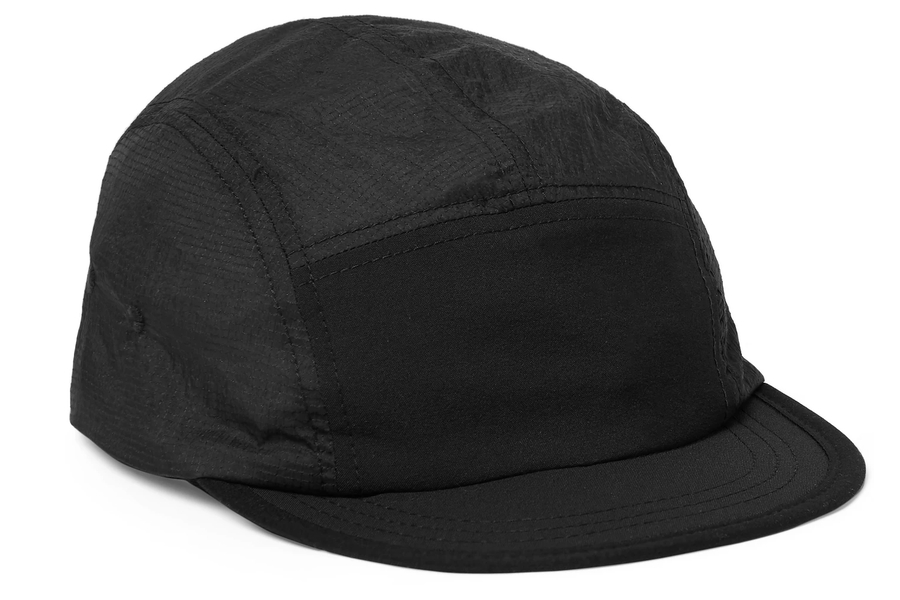 Satisfy Shell and Ripstop Trail Running Cap
Not only is Satisfy's running cap lightweight and weatherproof, but it's been treated to help block UVA and UVB rays. Ideal for the trail, it's flexible enough to fold down into your pocket and equipped with an adjustable toggle. The brand's team of in-house experts makes sure that every piece meets professional standards, so buy and wear with confidence. In summary, this is the perfect running cap for all your outdoor adventures.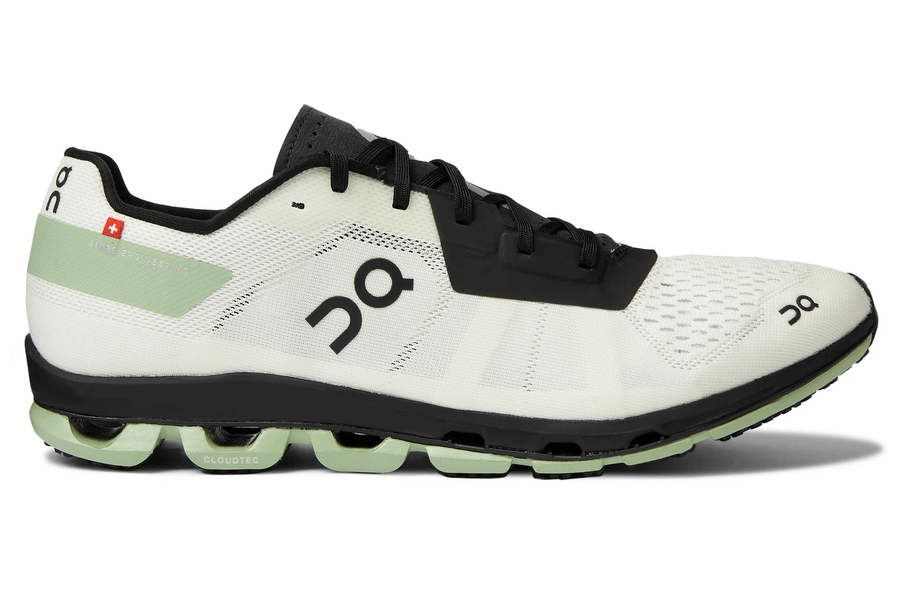 On Cloudflash Mesh Running Sneakers
On Running entered the footwear arena in 2010 and they've been killing it ever since. Born in the Swiss alps, the brand operates with the core goal of delivering propulsive take-offs and soft landings. That's exactly what you'll get from the Cloudflash Mesh running sneakers, which feature proprietary technologies like Speedboard (for take-off) and Cloudtec (for landing). They also deliver maximum comfort and a signature aesthetic. You will feel the difference.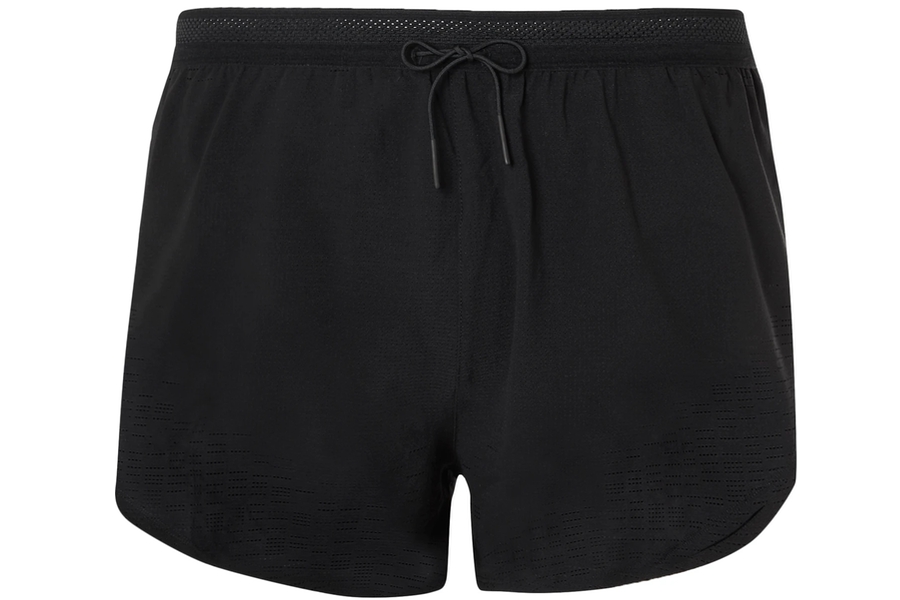 Nike Running Tech Pack Perforated Shell Running Shorts
Constructed from sweat-wicking perforated fabric, Nike's trusty Tech Pack running shorts offer body-mapped ventilation and extreme breathability in key areas. Also featured are deep-side vents and a low-profile waistband. If comfortable, breathable, and unfettered workout shorts are what you're after, you're journey stops here.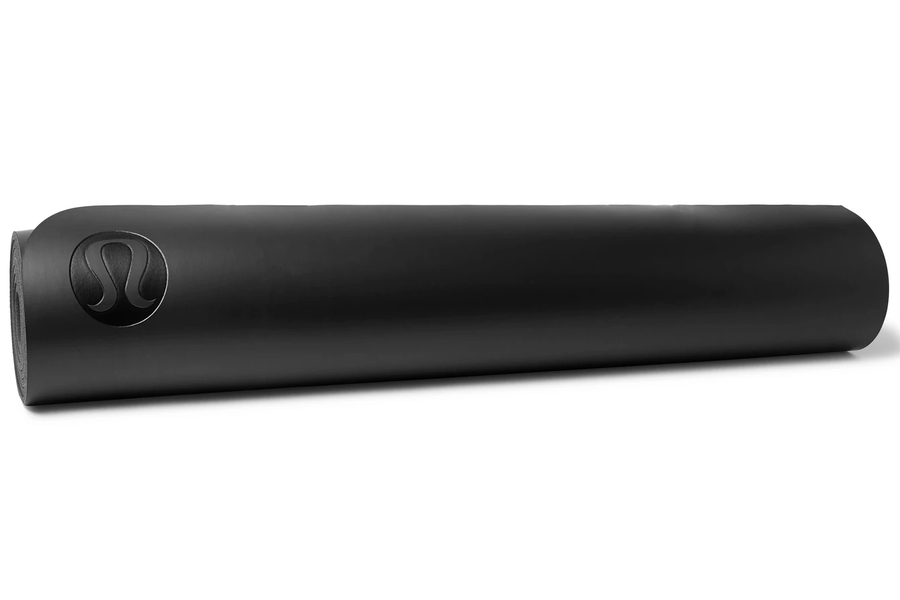 Lululemon The Reversible Yoga Mat, 5mm
Lululemon is synonymous with top-shelf yoga gear and this reversible mat is no exception. Smooth and textured on both sides, it's absorbent polycarbonate material is quite easy to clean. Measuring 5mm thick and bolstered by a no-slip design, the mat brings forth supreme cushioning and traction. It also features an anti-bacterial finish to prevent odours and other unpleasantries. Roll it up and go.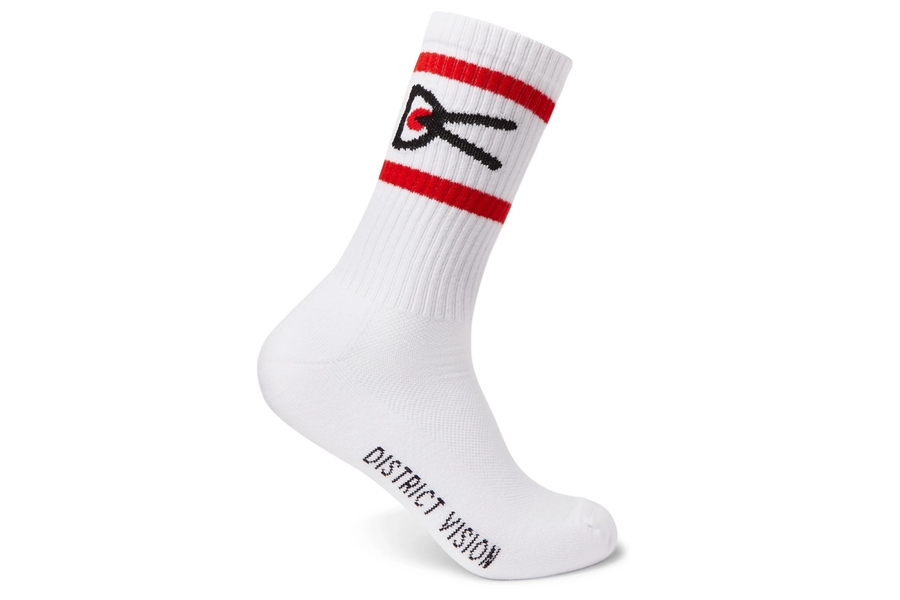 District Vision Logo-Jacquard Stretch-Knit Socks
Employing targeted arch support and a mid-weight stretch-knit, District Vision's function-forward socks stay the course with steadfast precision. Wear them before and after your workout and behold their long-lasting comfort, support, and breathability.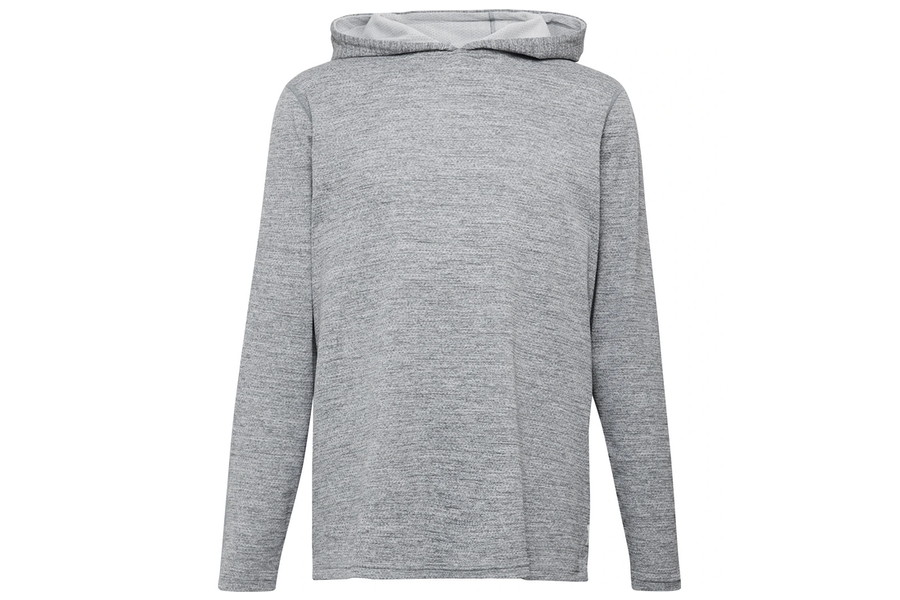 Reigning Champ Mélange SOLOTEX Mesh Hoodie
Premium athletic brand Reigning Champ offers the kind of quality control you simply won't find elsewhere. Crafted from in-house SOLOTEX mesh, their stylish hoodie is equal parts lightweight, breathable, and cosy. It's also moisture-wicking so that you can work up a sweat but stay comfortable and dry. Fitness freak or not, you're looking at some brilliant apparel.
You'll also like:
MR PORTER Finds – November 2020: Black Friday
MR PORTER Finds – October 2020: Grooming God
MR PORTER Finds – December 2020: A Day at the Beach