Hugos Manly Re-Opening with 'Supercharged V8 Kitchen'
After signing a 25-year lease, completing a A$1.2 million kitchen renovation and spending five months out of action, one of Sydney's best-known restaurants, Hugos Manly is re-opening from 4 September. Owner of the iconic wharfside venue Dave Evans is finally returning to work during what he called "scary times for any restaurant business" while speaking to the Daily Telegraph. Forecasting reduced operations as a result of the ongoing government restrictions due to COVID-19, Evans reckons Hugo's will be trading at 50 percent turnover, compared to the same time last year.
You'll also like:
MysteryVibe's Tenuto is a Two-Player, Hands-On Experience for Your Genitals
Epic Batman Garage in 'Wayne Manor' House in Toorak Melbourne
Jason Momoa's Aquaman Diet and Workout Plan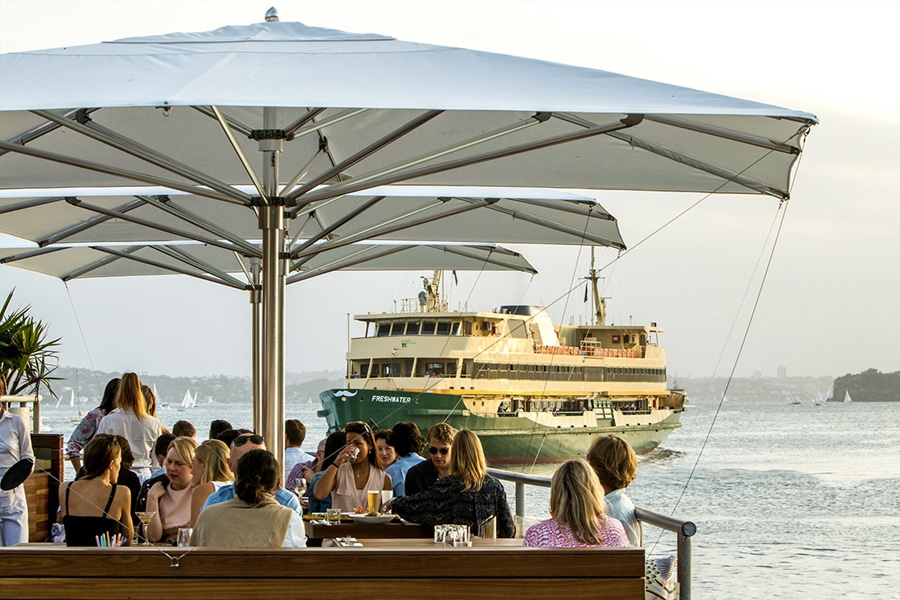 Easing their way back into the 'new normal' with a five-day working week, Hugo's will be operating with 30 per cent fewer tables to meet social distancing requirements. There will also be no standing, as has become standard during COVID-19.
With more room in the restaurant, patrons will get an even better view of the brand new million-dollar kitchen which will be pumping out a whole new set of dishes for the updated menu, including extra options for vegans and vegetarians. They'll even have some exclusive deals on their classic pizzas on Wednesday nights.
"We've had a good spring clean and renovated the kitchen," said Evans. "It was a substantial renovation, we ended up doing extra work, but it is a good result." A result that he calls, "a V8 kitchen, supercharged."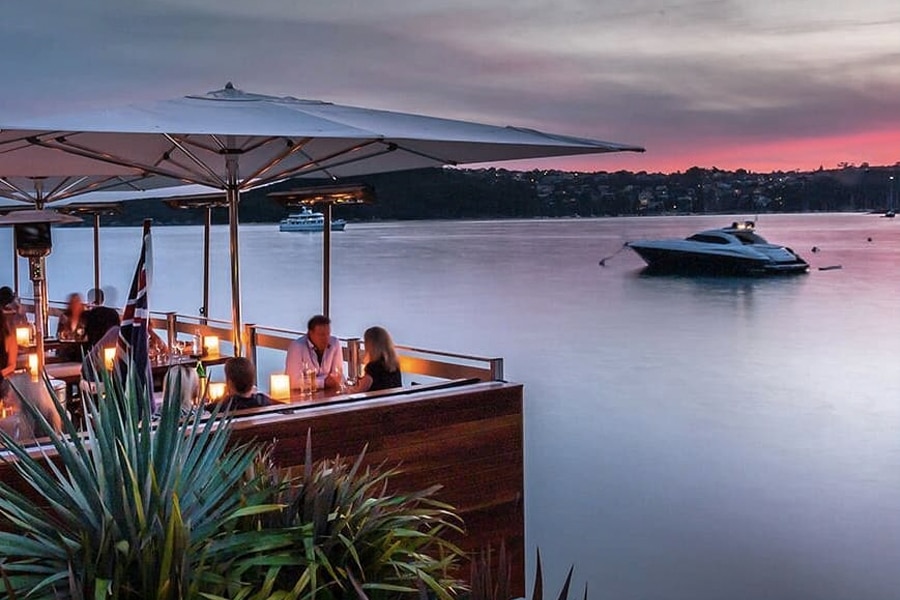 Projecting a significant reduction in turnover as a result of 'fewer than normal' corporate bookings, in addition to caps on international arrivals to Sydney airport, Evan's is having to make tough choices about his staff. There are 70 employees currently on JobKeeper in addition to 10 workers on sponsored visa, meaning only half of the original crew will be able to return to work at first.
---
Featured Video from Man of Many
---
"They've already put in the hard yards, if we don't get them back they've wasted the last three to four years of their lives," he said referencing some of the sponsored staff who have already worked three out of the four years required. "It will be a bit of a juggling act, trying to support our staff," said Evans. "It's unprecedented times."
Expecting the restaurant to return to a seven-day week by mid-October, Evans' is hoping to increase his team size ASAP- including more casual opportunities for students and those looking for more work. While local patrons and future customers will be delighted with the upgrades when Hugo's opens, Evans' reckons the staff will benefit from the renovation most of all, thanks to the inclusion of airconditioning in the kitchen. A breath of fresh air for waitstaff, cooks, cleaners, and even Evans' himself.
Bar Manager of Queen Chow Manly, Connor Morgan is excited to see one of Manly's institutions reopen for both the public and the hospitality workforce. "Good to see an institution of manly reopening and bringing some much-needed jobs back to a struggling industry. Let's bring more guests into the manly wharf precinct." Operating from Wednesday to Sunday from noon to late, Hugos Manly is back, and we can't wait for cocktails out on the deck.
You'll also like:
17 Best Australian Whiskey Brands to Drink Right Now
Epic Batman Garage in 'Wayne Manor' House in Toorak Melbourne
5 Surprising Benefits of Boxing
General FAQ
Does Hugos Manly offer takeaway?
Yes, Hugos Manly offers takeaway.
Does Hugos Manly offer delivery?
Yes, Hugos Manly offers a delivery service.
Who owns Hugos Manly
Dave Evans is the owner of Hugos Manly.
---
Featured Video from Man of Many