1961 Holiday House Geographic Model X Trailer Comes Straight Out of Futureland
If you've ever been to Futureland, then you might recognize the design aesthetics of the 1961 Holiday House Geographic Model X Trailer. The movement to tap into a vision of what the future would hold was a popular design approach in the 50s and 60s, and the Model X was no exception. Only two models of this trailer are still in existence, so not only is it unique in its design, but also in its rarity.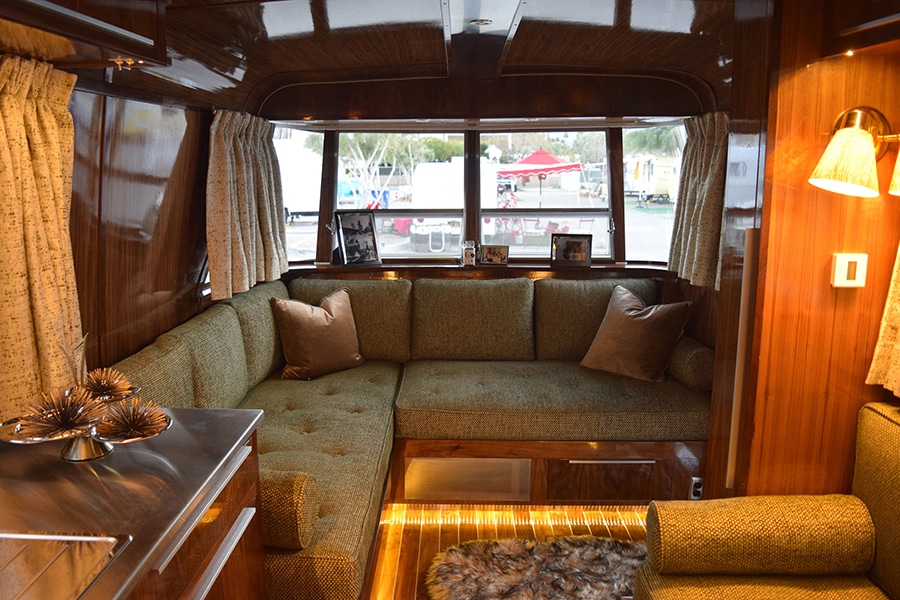 Holiday House trailers were produce by David Holes, president of the Harry & David Fruit Company out of Medford, Oregon, starting in November, 1959. The trailers were aluminum and wood—not too strange from the rest of their competition at the time. It was the design that made the Holiday House trailers stand out. Holmes commissioned designer Chuck Pelly to put together the Model X, which was to be a "trailer for the rich." After a fire in the factory in 1962, the company ceased production and surviving molds were destroyed a few years later.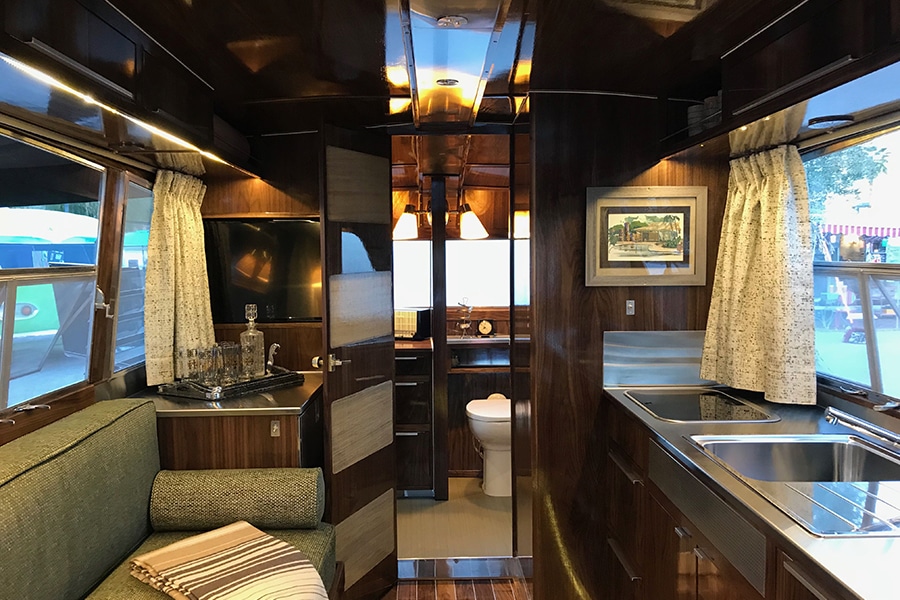 The trailer may have come from the 1960s, but that doesn't mean it's not comfortable. The interior features black walnut walls, cabinets, and flooring. Original vintage light sconces have been updated with LED lighting. The kitchen has a two-burner cook top, a stainless steel three-way fridge, and a stainless sink with a drain board. The AV system has a 32" TV and surround sound with a DVD/Bluetooth system. Vintage style meets modern comfort in this classic trailer.