2019 Christmas Gift Guide – The Tech Head
Anyone and everyone can benefit from an upgrade to the latest and greatest technology – even Nanna with a little coaching. Whether you're looking to upgrade streaming entertainment to 4K or purchasing hardware and accessories to give loved ones a leg up in their professional pursuits, our Christmas Gift Guide for the Tech Head in your life is guaranteed to make you the favourite comes Christmas Day.
View All of Man of Many's 2019 Christmas Gift Guides here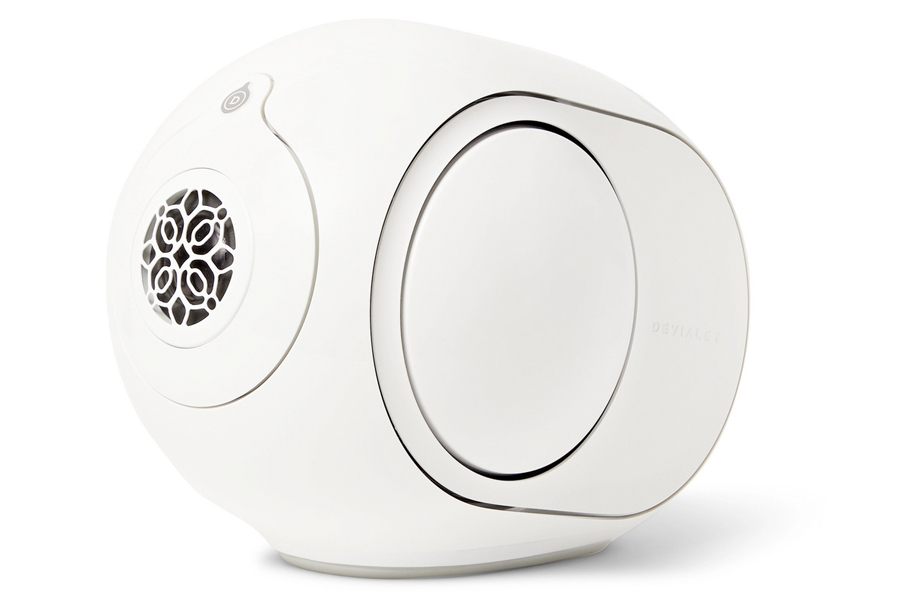 Devialet Phantom Reactor 900 speaker
You may believe that the coolest thing about this product is the very fact that it is called a "Phantom Reactor 900", but you would be mistaken, as the coolest part of it is the fact that it has 108 patents, all from aerodynamics, automobile, acoustics and mechanics, who collaborated with Devialet to create this monster, which delivers sound that's 10 to 1000 times superior to anything you've ever heard before.
Head to MR PORTER to get one for the audiophile in your life.
Buy it here (AUS) Buy it here (US)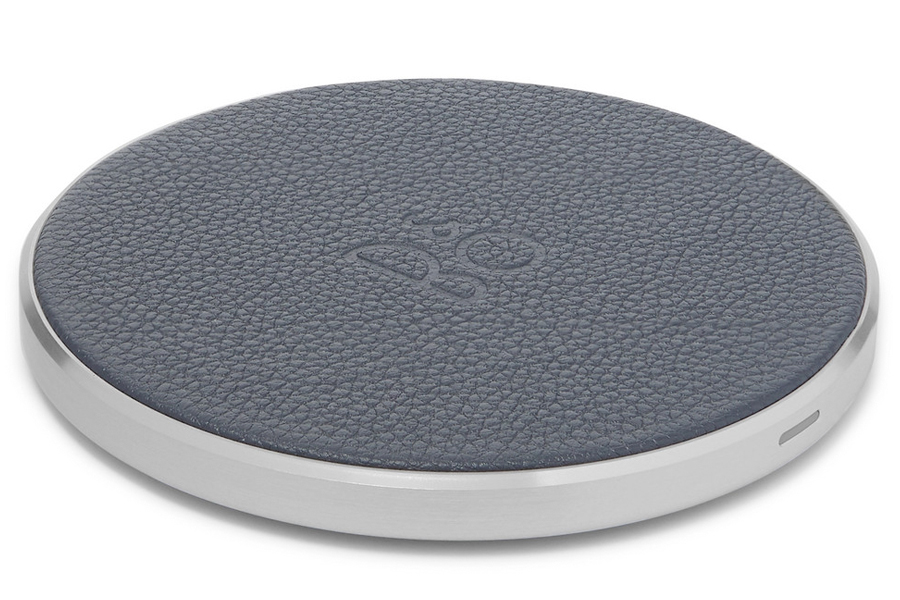 Bang & Olufsen Wireless Charging Pad
Made from full-grain leather and aluminium, and fitted with a silicone base to prevent it slipping off surfaces, this QI charging pad from Bang & Olufsen–available on MR PORTER–is the most stylish way to make sure your devices stay full of juice, and all without having to ever find a pesky cord, making it the perfect accessory for the tech-head in your life.
Buy it here (AUS) Buy it here (US)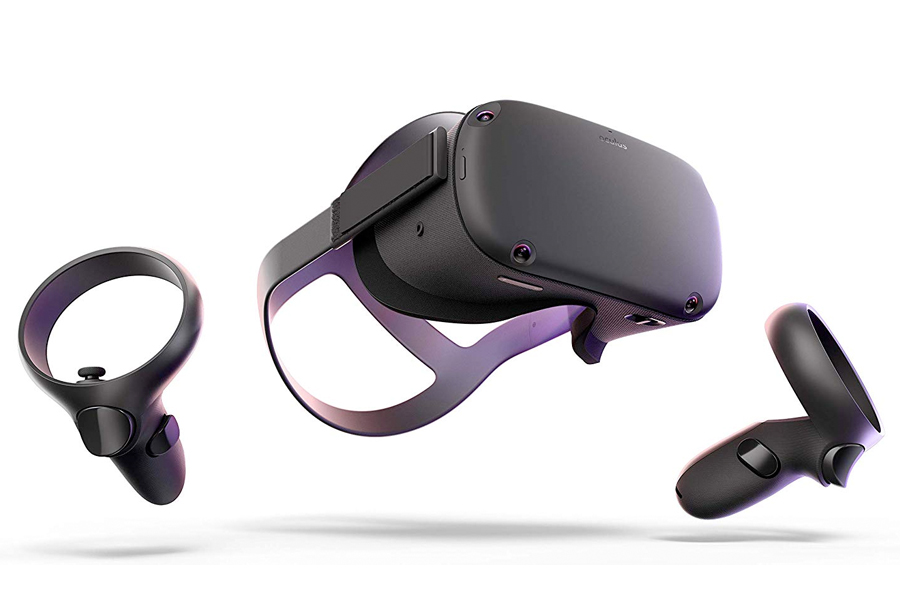 Oculus Quest VR Gaming Headset
Oculus Quest is your all-in-one gaming system for virtual reality. No wires and no PC required. Just set up with the Oculus mobile app, and you're free to explore VR from almost anywhere. Sensors inside the headset track your movements while helping you steer clear of nearby objects. And with Oculus Touch controllers, your hands are in the game, so you can see your every gesture and feel the power of every impact. Start your VR gaming collection with Star Wars: Vader Immortal, Beat Saber, Superhot VR and Trover Saves the Universe. – AU$649
Buy it here (AUS) Buy it here (US)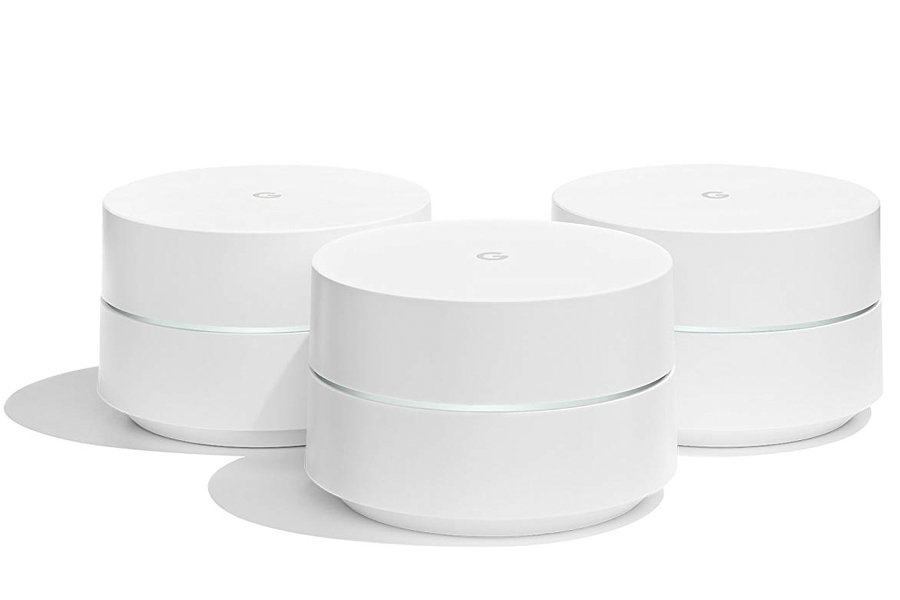 Google Modular Wifi Starter System
Supercharge the home or office with Google Wi-Fi. This easy to use system delivers a seamless experience no matter where you are, with a multi-room setup that eliminates poor signals and Wi-Fi dead spots. Thanks to a sleek and modern design, the routers won't look out of place, and the intelligent software connects your device with the best router point so that you always have the best possible connection. – AU$459
Buy it here (AUS) Buy it here (US)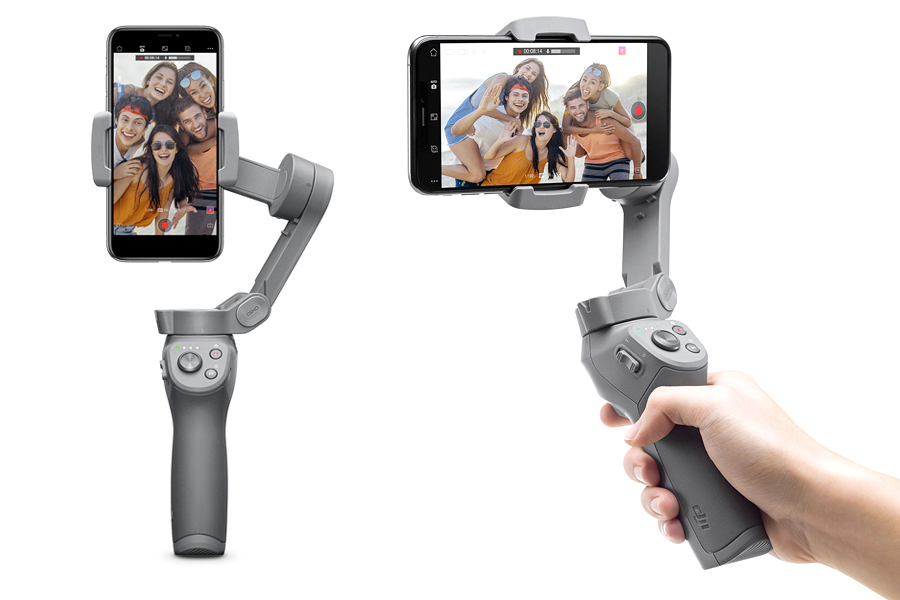 DJI Osmo Mobile 3
The term selfie stick doesn't do justice for the DJI Osmo Mobile 3. From the biggest seller of consumer-grade drones, this innovative accessory features a new foldable design, stable tracking, convenient gesture controls and an anti-slip grip to give vloggers and content creators the freedom to enjoy moments and shoot the best possible footage in any situation. – AU$159
Buy it here (AUS) Buy it here (US)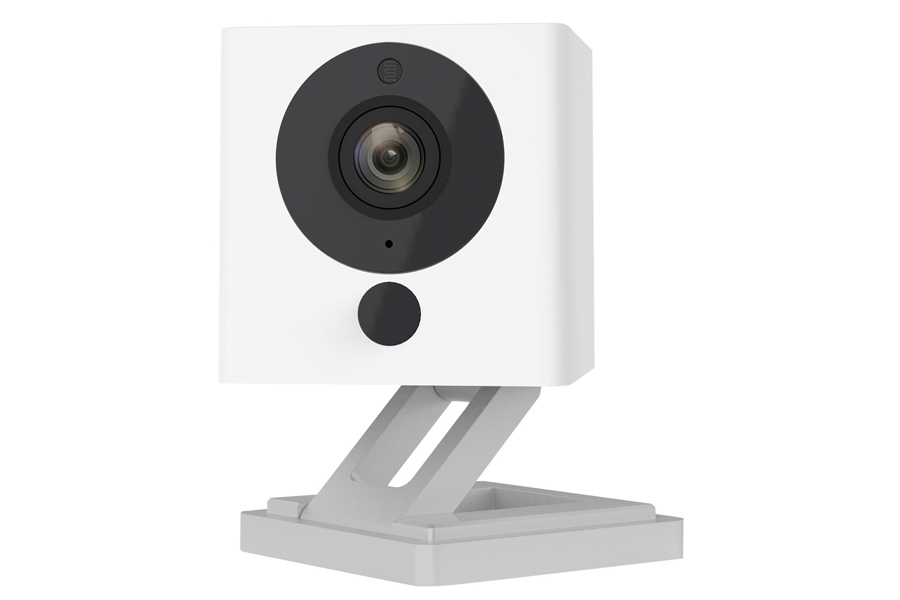 Wyze Cam Wireless Smart Home Security Camera
When looking to improve home security and keep the loved ones safe, Wyze Cam v2 is the way to go. The smart security camera delivers fast and clear live footage direct to your smartphone, day and night. Enable motion and sound detection to receive alerts and use 2-way audio to talk and listen through the camera from wherever you are. Wyze Cam v2 can store up to 14 days' worth of footage, and this can be upgraded via MicroSD. – AU$41 – $78
Buy it here (AUS) Buy it here (US)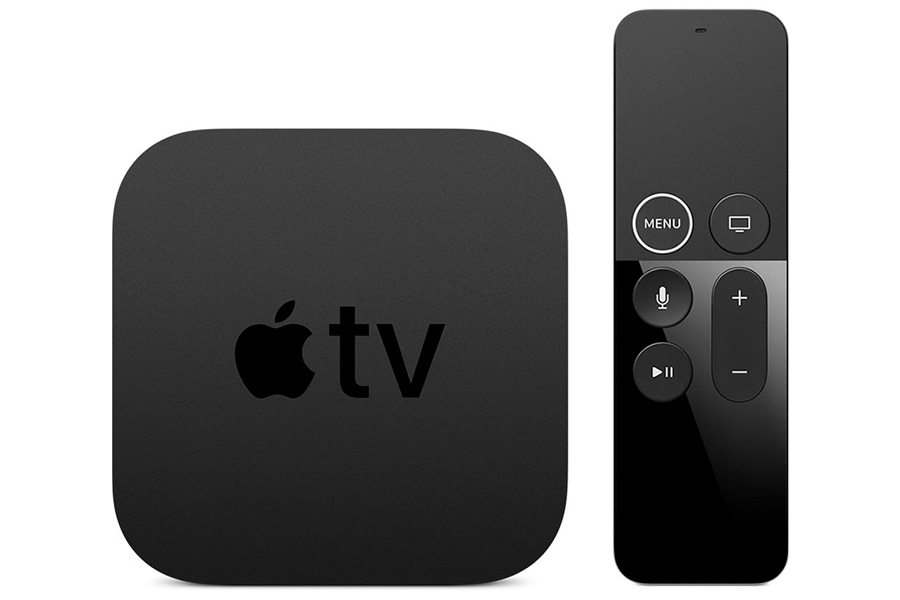 Apple TV 4K
With Apple recently launching its own streaming service, there's no better time to upgrade to the latest 4K device. Complete with immersive sound from Dolby Atmos, you can enjoy great content from stacks of apps like Netflix and Disney+ straight from the App Store. Use the bundled remote to scroll through selections and thanks to Siri, you can also control it all with just your voice. The Apple TV 4K version even includes a one-year subscription to AppleTV+. The new series See starring Aquaman himself Jason Momoa is a must-watch. – AU$249
Buy it here (AUS) Buy it here (US)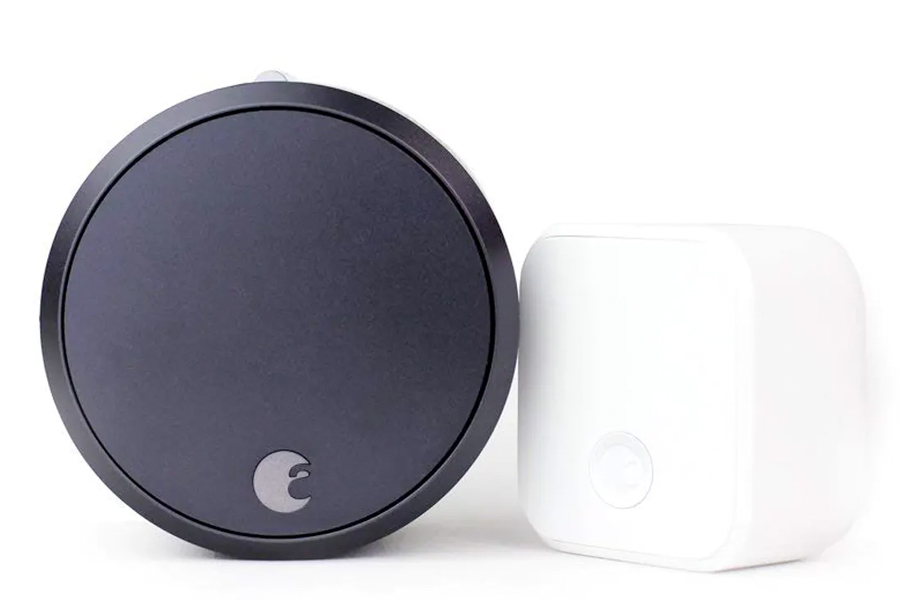 August Smart Lock Pro + Connect
Transform an ordinary old front door into a technological marvel thanks to the August Smart Lock Pro + Connect. Using your phone, lock and unlock the door from anywhere. Give keyless entry to family and friends, or schedule access for home services without worrying about lost or copied keys. The Smart Lock attaches easily to an existing deadbolt so you don't need any form of professional skills to upgrade. You can even use Alexa, Siri and Google Assistant to control the lock. – AU$308
Buy it here (AUS) Buy it here (US)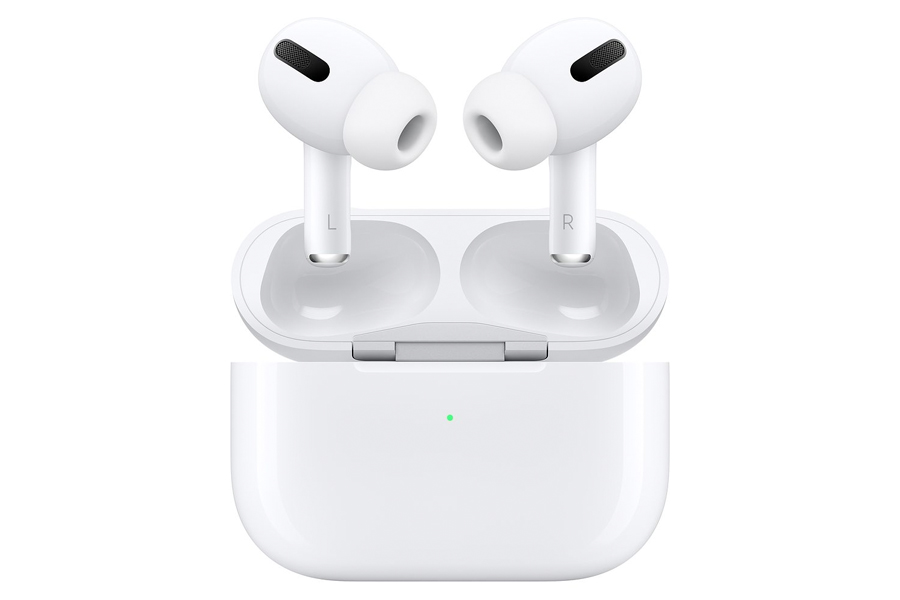 Apple Airpods Pro
With the additions of noise cancellation and three different sizes of soft, flexible silicone ear tips, the new Apple AirPods Pro are bound to elevate your wireless music experience. This latest design is also sweat and water-resistant perfect for time spent at the gym. The new 'force sensor' controls allow you to adjust music and volume levels by pinching the stem of the earbuds, and with up to five hours of battery life, you are guaranteed to be tuned in for even the longest of training sessions. – AU$399
Buy it here (AUS) Buy it here (US)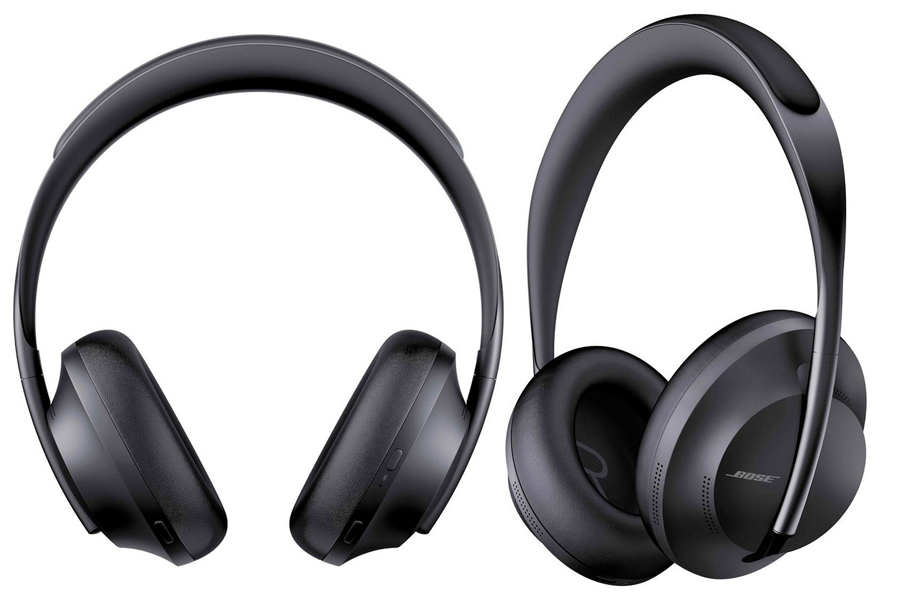 Bose 700 Noise Cancelling Headphones
Bose Noise Cancelling Headphones 700 delivers everything you expect from a leading audio brand along with things you never imagined possible. Start with world-class sound quality and 11 levels of noise cancellation, so you can control distractions or stay open to the world. Then, get easy access to your choice of voice assistants, and control your content while your phone stays in your pocket. These headphones also feature an unrivalled four-microphone system, so your voice sounds crystal clear in noisy environments. – AU$549
Buy it here (AUS) Buy it here (US)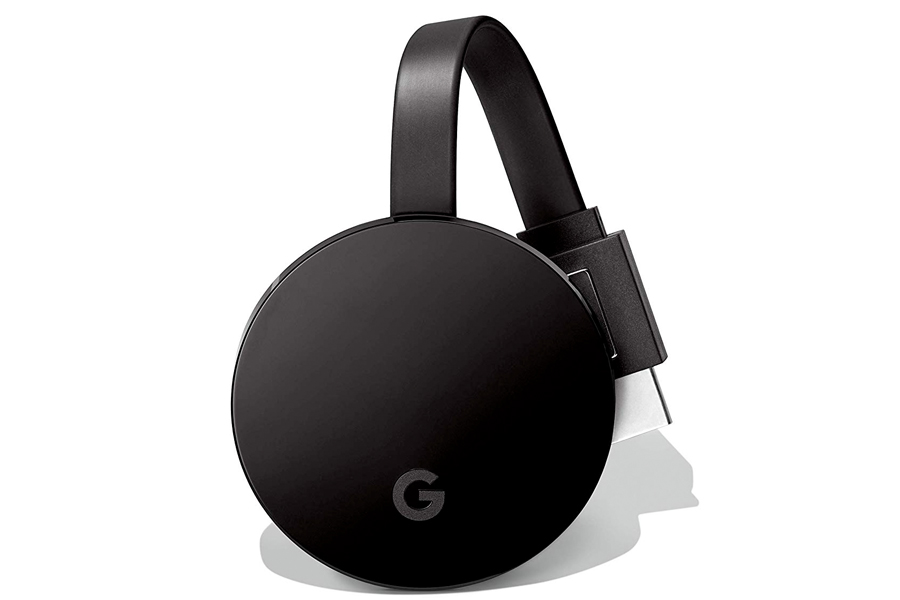 Google Chromecast Ultra
Not everyone prefers Apple devices. That's where Google Chromecast Ultra comes in to play. Enjoy your favourite movies and shows in 4K along with games, music and stacks of other content from your digital collection on the big screen. Chromecast Ultra not only streams 4K Ultra HD picture quality over your WiFi network but also provides more reliable, fast performance with less buffering than what came before. – AU$229
Buy it here (AUS) Buy it here (US)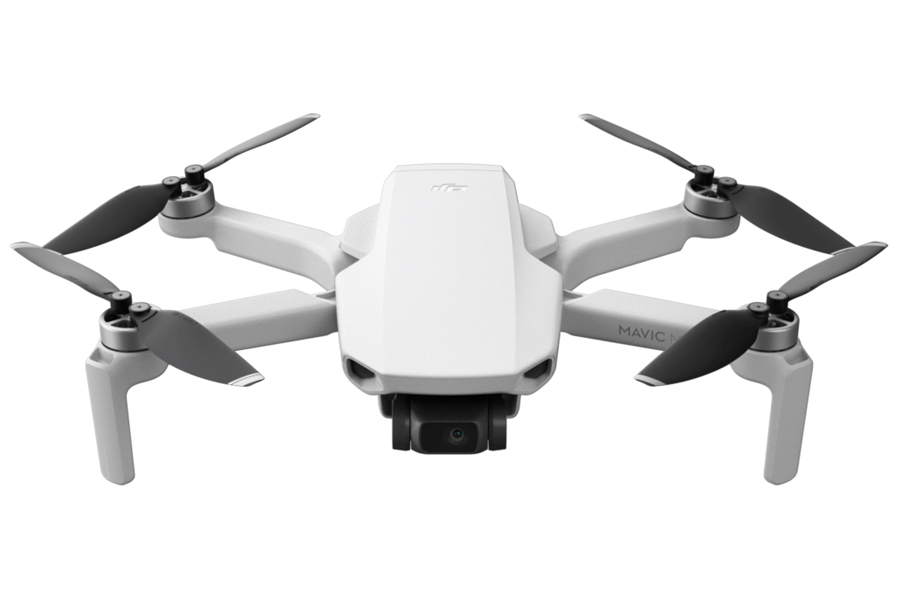 DJI Mavic Mini
DJI is the biggest seller of civilian drones, and its latest release is a small, foldable flyer that weighs just 249 grams. Mavic Mini's camera can record 2.7K video at 30fps, 1080p at 60 fps and 12-megapixel photographs using the 1/2.3-inch sensor. A three-axis motorised gimbal supports and stabilises the camera and a new remote makes it simple to operate and fly. DJI Mavic Mini keeps things relatively safe for anyone looking for an affordable, reliable drone this Christmas. – AU$599
Buy it here (AUS) Buy it here (US)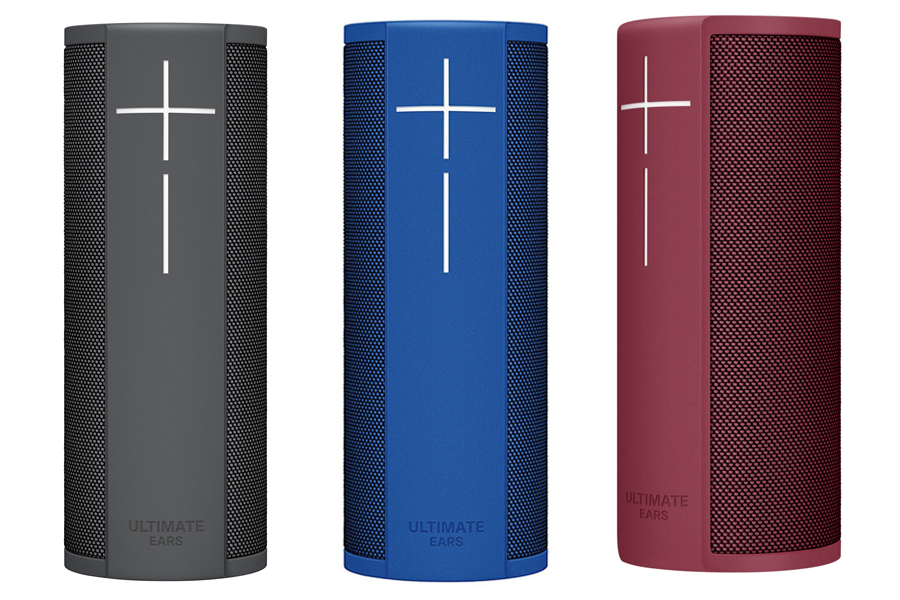 Ultimate Ears Megablast
The Megablast 3 from Ultimate Ears delivers intensely rich and stunningly clear sound. It houses big, high-quality drivers, radiators and tweeters for faithful reproduction of the music you love. The pioneering shape delivers 360° sound further than before with deep, deep bass when required. With built-in Alexa support and five colours to choose from, Megaboom 3 is your new go-to for Xmas carols and getting the New Year's party cranking. – AU$380
Buy it here (AUS) Buy it here (US)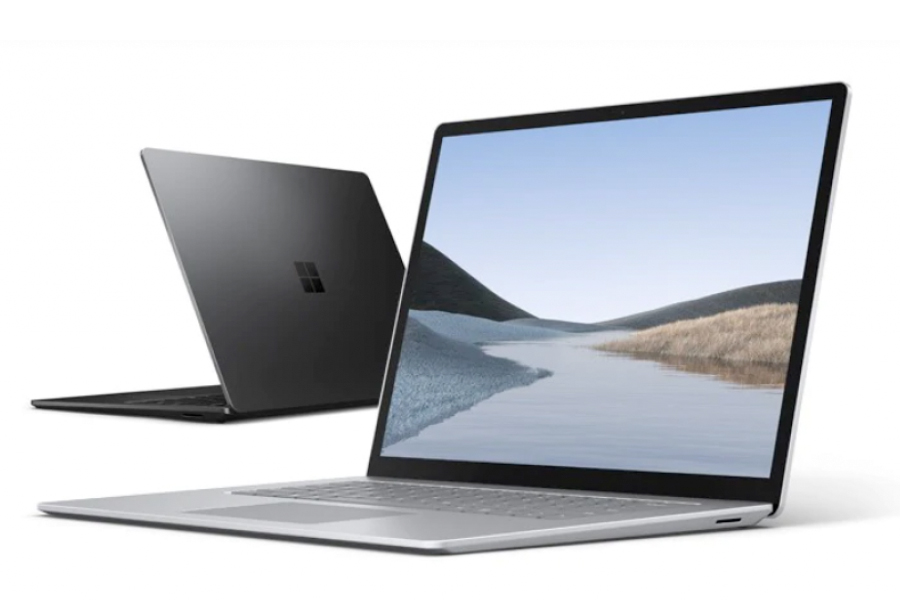 Microsoft Surface 3
Microsoft Surface Laptop 3 balances power and elegance while handling all the requirements of an everyday laptop. The Surface Laptop 3 is twice as fast, upgraded to a 10th Generation Intel Core processor while retaining the same slim design and all-day battery life. USB-A and USB-C Fast Charging can both take the new Surface Laptop to about 80% charge in just an hour. A larger trackpad, improved speakers and better front-facing cameras make this baby the new standard in work and play. – AU$1699
Buy it here (AUS) Buy it here (US)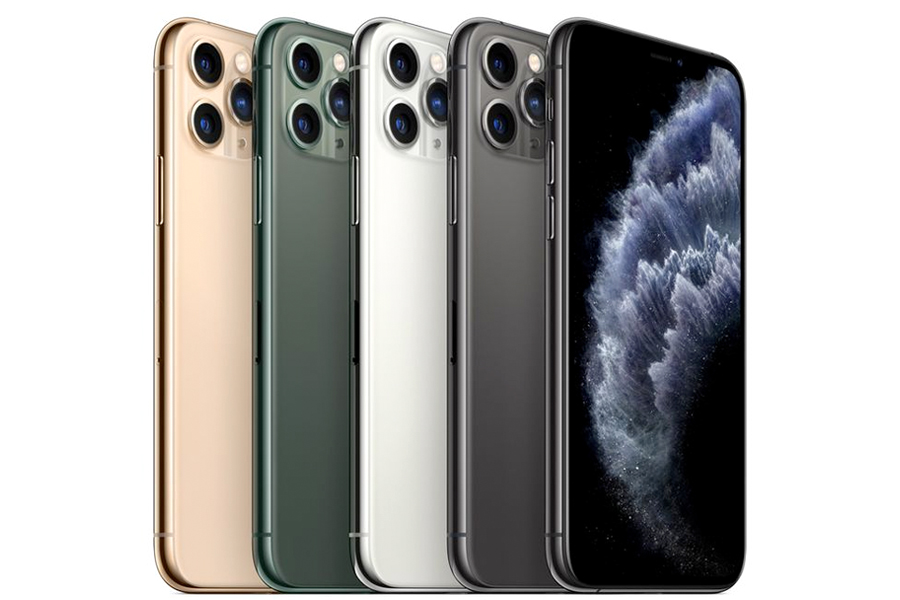 iPhone 11 Pro
Upgrade this holiday season to experience the transformative triple-camera system that adds tonnes of capability without complexity, a huge leap in battery life and the powerful technology from the brand you know and love. Shoot video in 4K and run powerful apps with the shiny, new processor that's 20% faster than what's powering the iPhone X. It's a great phone. Either you want one or know someone who does. Impress the hell out of that person this Xmas. – AU$1,749
Buy it here (AUS) Buy it here (US)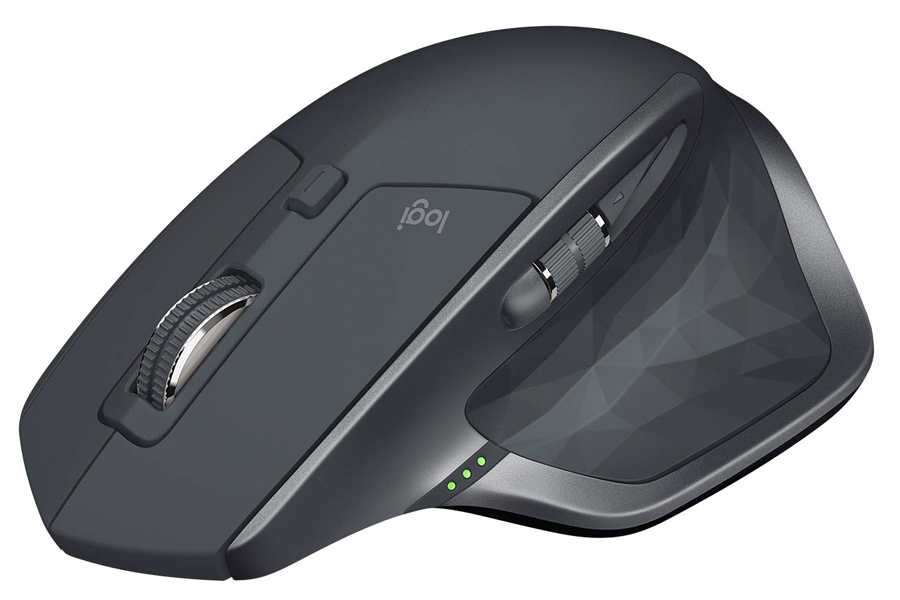 Logitech MX Master 3 Wireless Mouse
Logitech's MX Master 3 mouse offers instant precision and infinite potential. It's the most advanced Master Series mouse yet – designed for creatives and engineered for coders. The wheel has been reinvented and is precise enough to stop on a pixel and quick enough to scroll 1,000 lines in a second. And it's nearly silent! Master 3 can be customised for Microsoft, Adobe, Apple and Google apps. It's also wireless and extremely comfortable.
– AU$149.95
Buy it here (AUS) Buy it here (US)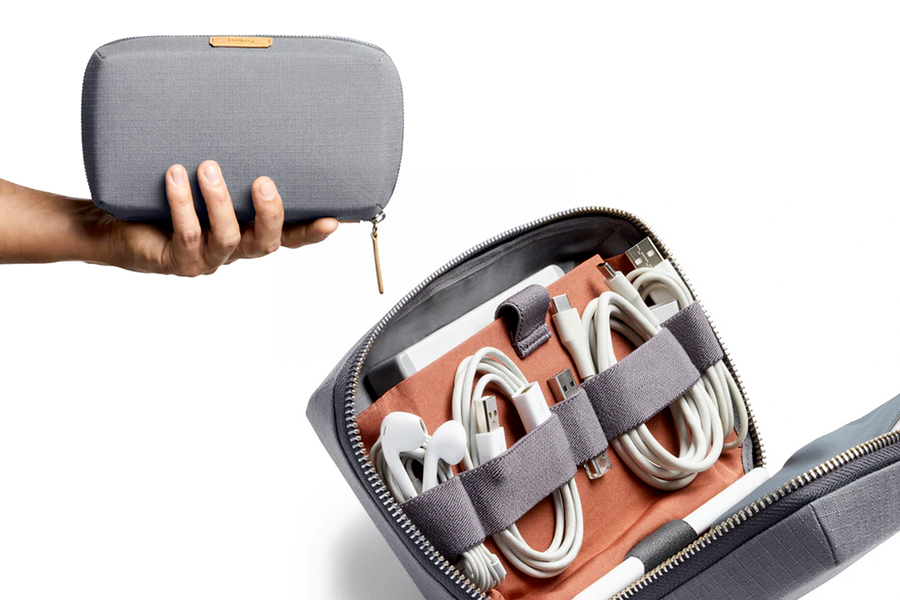 Bellroy Tech Kit
Where do you keep all of your cables and chargers? I hope they're not all thrown in a drawer. What about when you travel? Bellroy's Teck Kit is a super stylish organiser that holds your accessories without tangles. A magnetic slip pocket fits a power bank. The stretch mesh takes a mouse, and the elastic strip organises cables and adaptors. The kit is crafted from recycled woven fabric, so it's an incredibly sustainable item. Plus, it's backed by a three-year warranty. – AU$85
Buy it here (AUS) Buy it here (US)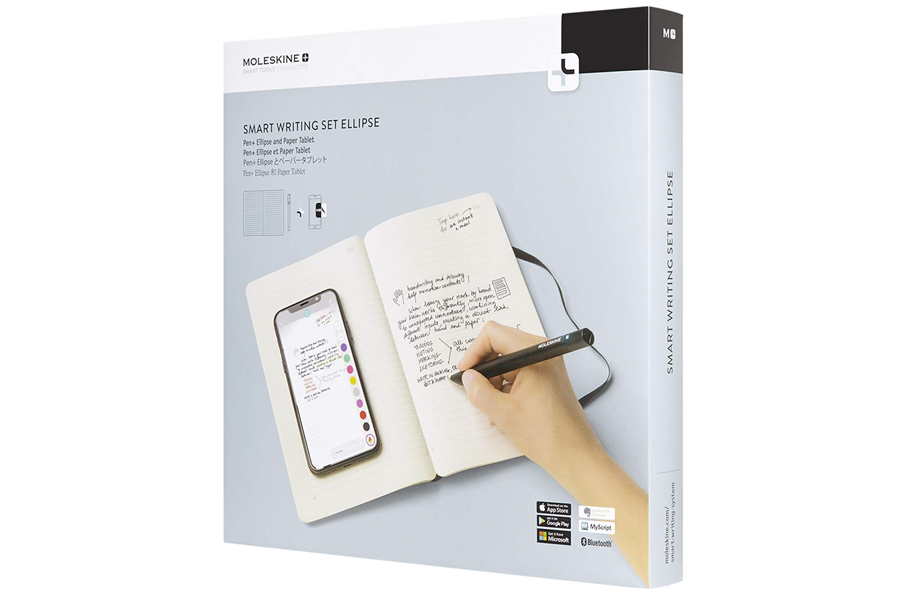 Moleskine Smart Writing Set Ellipse
This smart toolset from Moleskine gives you everything you need for handwritten notes, lists and thoughts to travel off the page and evolve on screen in real-time. Simply write on the pages of the notebook with the Pen+ Ellipse for instantly-digitised notes that can be edited, transcribed, organised and shared on your device of choice. This is your opportunity to bringing all the advantages of borderless digital creativity to your freehand notes, sketches, diagrams or just simple doodles. – AU$245
Buy it here (AUS) Buy it here (US)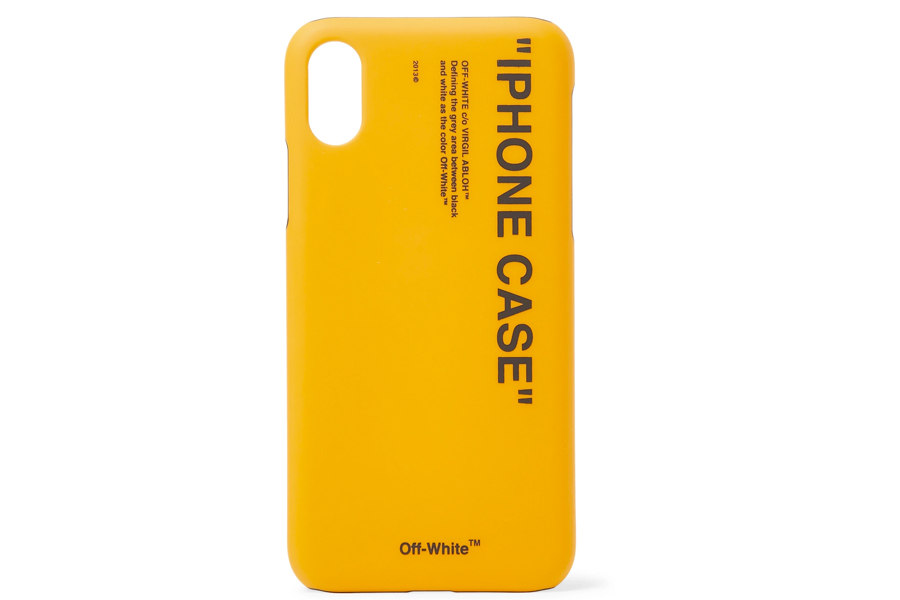 Off-White iPhone X Case
What begins as a simple piece of polycarbonate used to protect your iPhone is elevated to a must-have fashion accessory by renowned label Off-White. This durable case for iPhone X features the Virgil Abloh-owned brand's signature industrial yellow and black colour scheme, the famous logo and a little explanation behind the name Off-White. If you haven't upgraded to the iPhone 11, then this is a must-own accessory. – AU$95
Buy it here (AUS) Buy it here (US)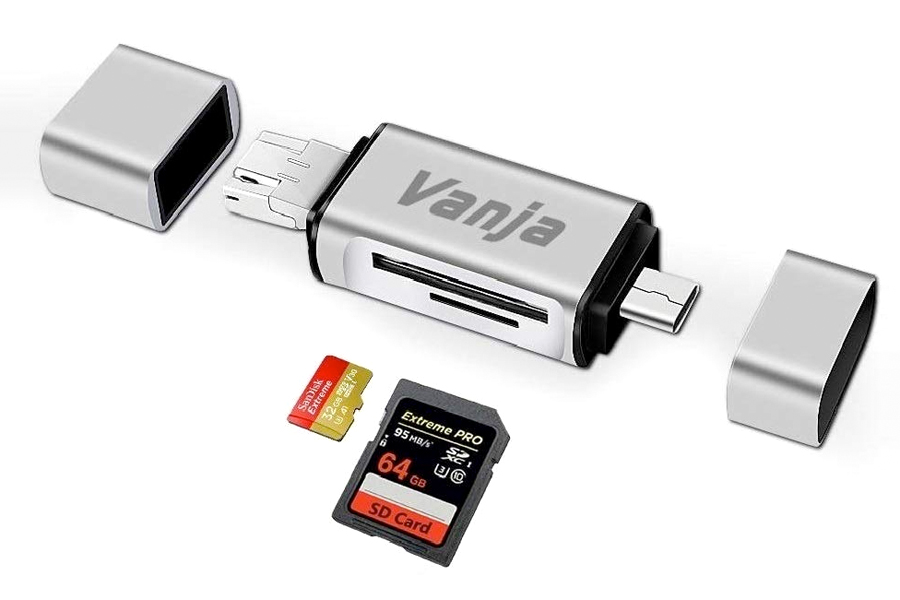 Vanja Type C Card Reader
Make SD and MicroSD cards more convenient with this Vanja card reader. Simply slot into any USB Type A, B or C compatible computer or smartphone to get instant access to movies, documents, images and music. The minute size of this card reader makes it a must-add to any laptop, camera or accessory case. It's also incredibly affordable. – AU$16
Buy it here (AUS) Buy it here (US)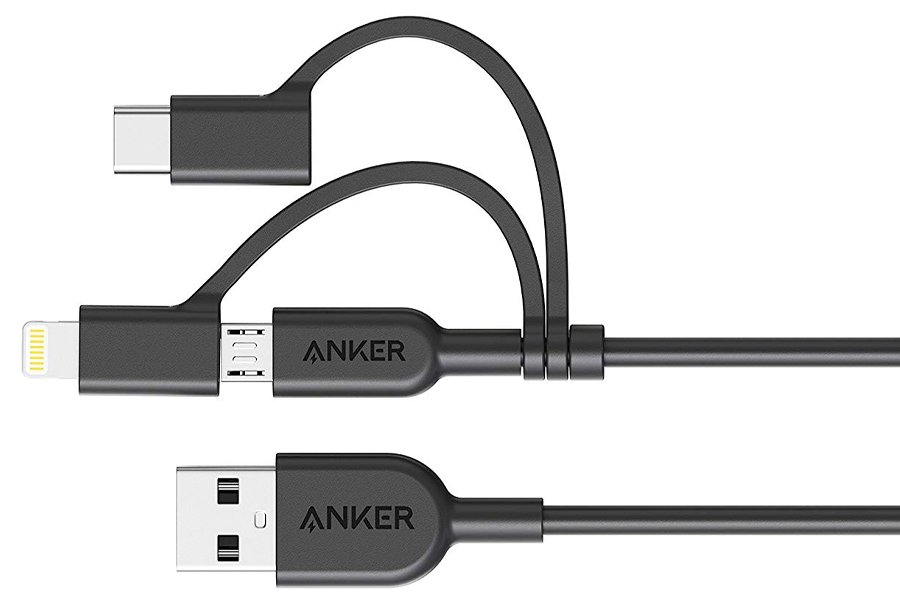 Anker Powerline II 3-in-1 Cable
The Anker Powerline II is here to simplify your digital life. It's a 3-in-1 cable that offers Lighting, USB Type C and Micro USB for easily switching back and forth between devices. You could carry around a tangle of cables, or even multiple packed neatly in a case. Or, you could carry just one – the Anker Powerline II. – AU$19
Buy it here (AUS) Buy it here (US)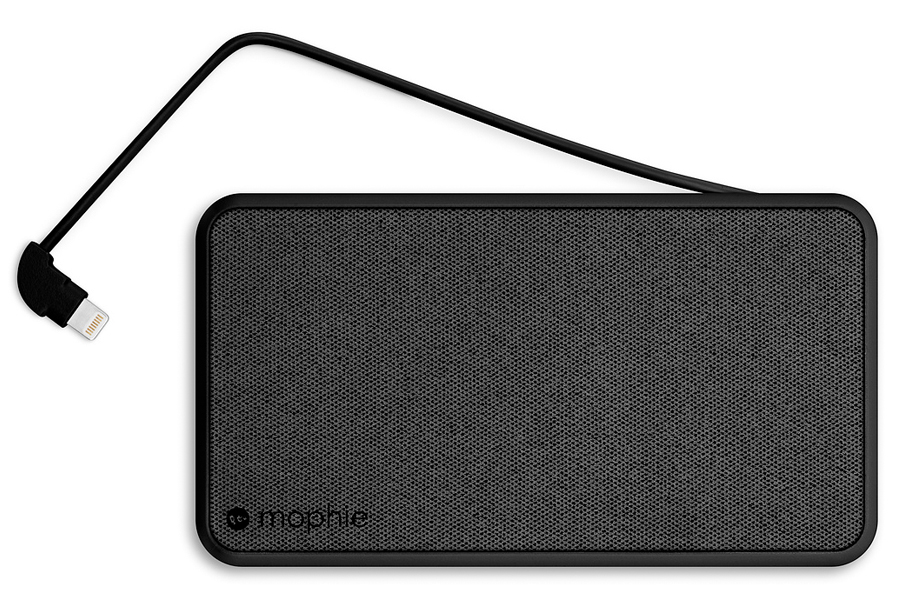 Mophie Powerstation Plus w/ Lightning Connector
Finally, a portable charger that looks and performs to the level set by the latest iPhone. Mophie's Powerstation Plus 10000 comes with a built-in Lightning cable to keep your devices fully charged when you're on the go. It can deliver an impressive 34 extra hours of use for an iPhone and can be wirelessly charged by any Qi-compatible charging pad. The premium fabric finish adds a touch of refinement and ensures it can't slide on smooth surfaces. – AU$149
Buy it here (AUS) Buy it here (US)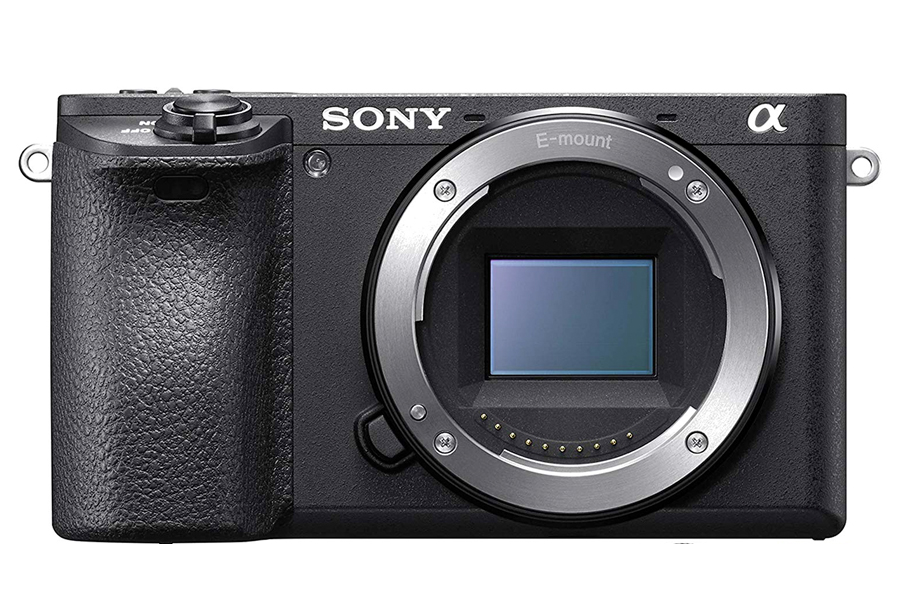 Sony A6500 Mirrorless Camera
Alpha 6500 is a premium version of Sony's flagship A6300 camera. It flaunts extra features including 5-axis Image Stabilisation, LCD touch functionality, more video options and a new front-end LSI chip for increased buffer depth. With the same 4K video, 51200 maximum ISO and the world's fastest 0.05 sec autofocus, this camera is a stellar pick for any amateur photographer seeking professional-quality results. – AU$1,298
Buy it here (AUS) Buy it here (US)