Man of Many's Staff Favourites – 30 September 2023
The long weekend has arrived, granting you an extra day to indulge in some well-deserved retail therapy. Let us be your guide on this shopping adventure – discover everything we're splurging our hard-earned cash on in this week's Staff Favourites.
You'll also love:
Man of Many's Staff Favourites – 23 September 2023
Man of Many's Staff Favourites – 9 September 2023
Man of Many's Staff Favourites – 2 September 2023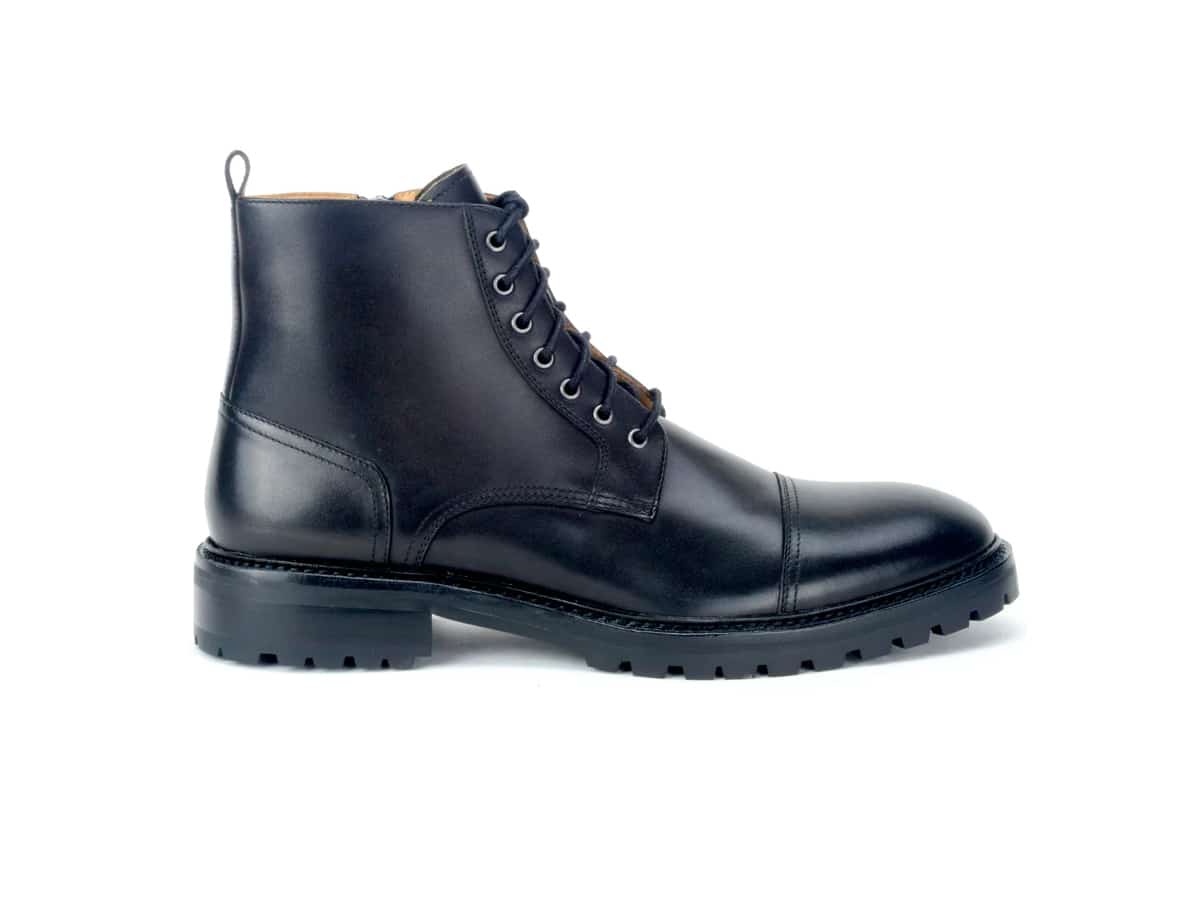 Warfield and Grand – Tinley Boot
Richie Hall – Video Producer
I've recently been searching for a pair of black boots to replace a beloved pair I've worn for the last 8 years. It was always going to be a challenge to replace that treasured pair but I think I've managed to do so. After a fair bit of research I settled on the Tinley Boot from Warfield and Grand. My requirement was that the pair needs to be practical and tough on set but stylish enough to be worn with a suit on a night out. After a month wearing them, I can say they do just that! It's a classic looking toe boot with full grain Italian leather upper, 100% cow leather lining inner, padded leather insole with arch support and my favourite feature, a zip down the side.
The Tinley Boot is certainly a worthy match for my beloved old pair when it comes to looks, feel and comfort, now it's just up to me to make 8 years (or more!) worth of great memories in them!
Favourite Article of the Week: 20 Highest Paid AFL Players for 2023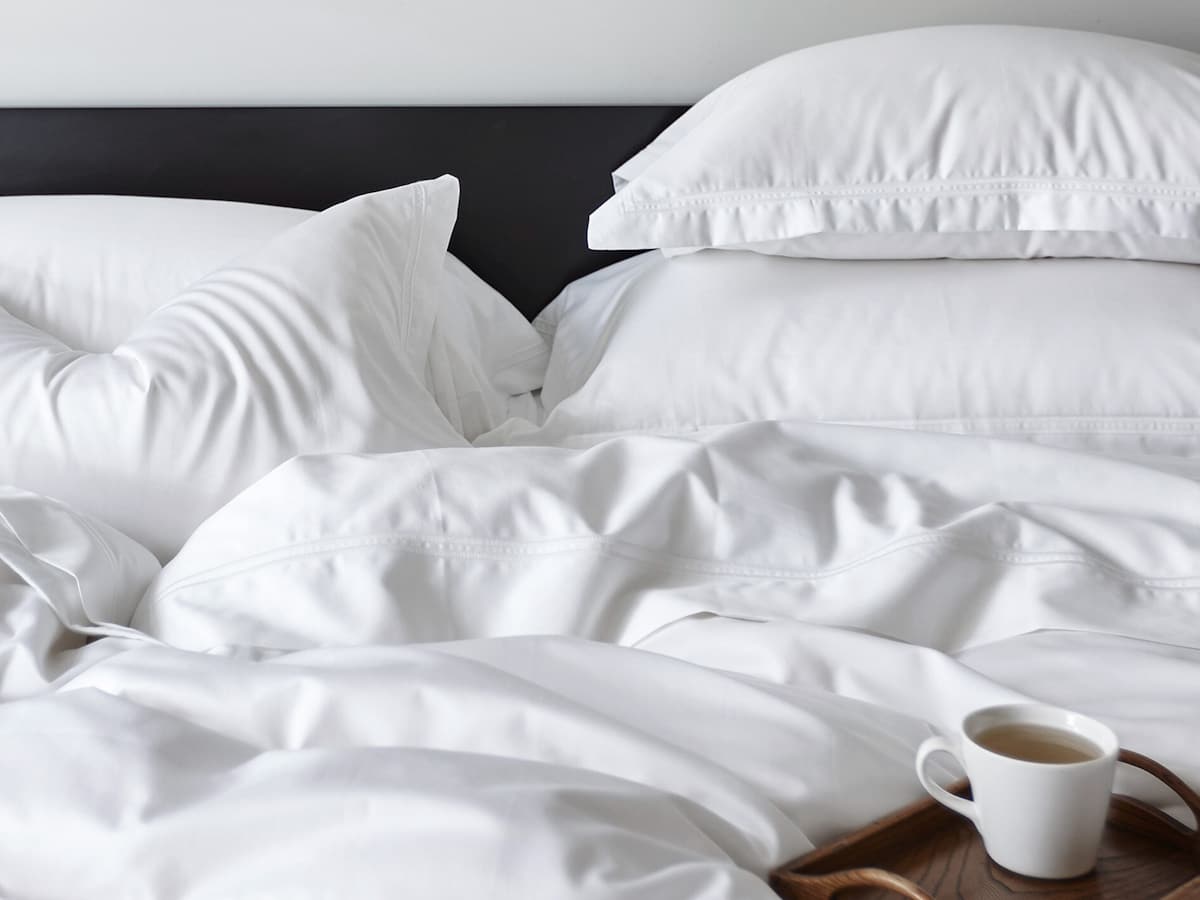 Blanche Rose Luxury Bedding
Scott Purcell – Co-Founder
Accidentally ordering flannelette sheets from Blanche Rose turned out to be one of the best decisions I've made. I saw in the photos that they were crisp white sheets which is what I was after, but being ignorant, didn't realise the thickness and potential downfall of flannelette for summer. As someone who's never been too selecting with my bedding I was blown away by how much I enjoy these sheets. They're insanely soft, like sleeping in a bed of cashmere and large enough that they fit under my mattress without getting messy or coming unstuck during the night.
But, this isn't just another run-of-the-mill luxury brand; it comes with a heritage. Jacqueline Nelson, the former CEO of the beloved HouseHold Linens, who brings her years of expertise to Blanche Rose. The brand carries on the legacy of high-quality, luxury bedding that HouseHold Linens was famous for, so you're not just buying sheets, you're making an investment in both comfort and style.
---
Featured Video from Man of Many
---
Favourite Article of the Week: Girard-Perregaux Has Crafted an Aston Martin For Your Wrist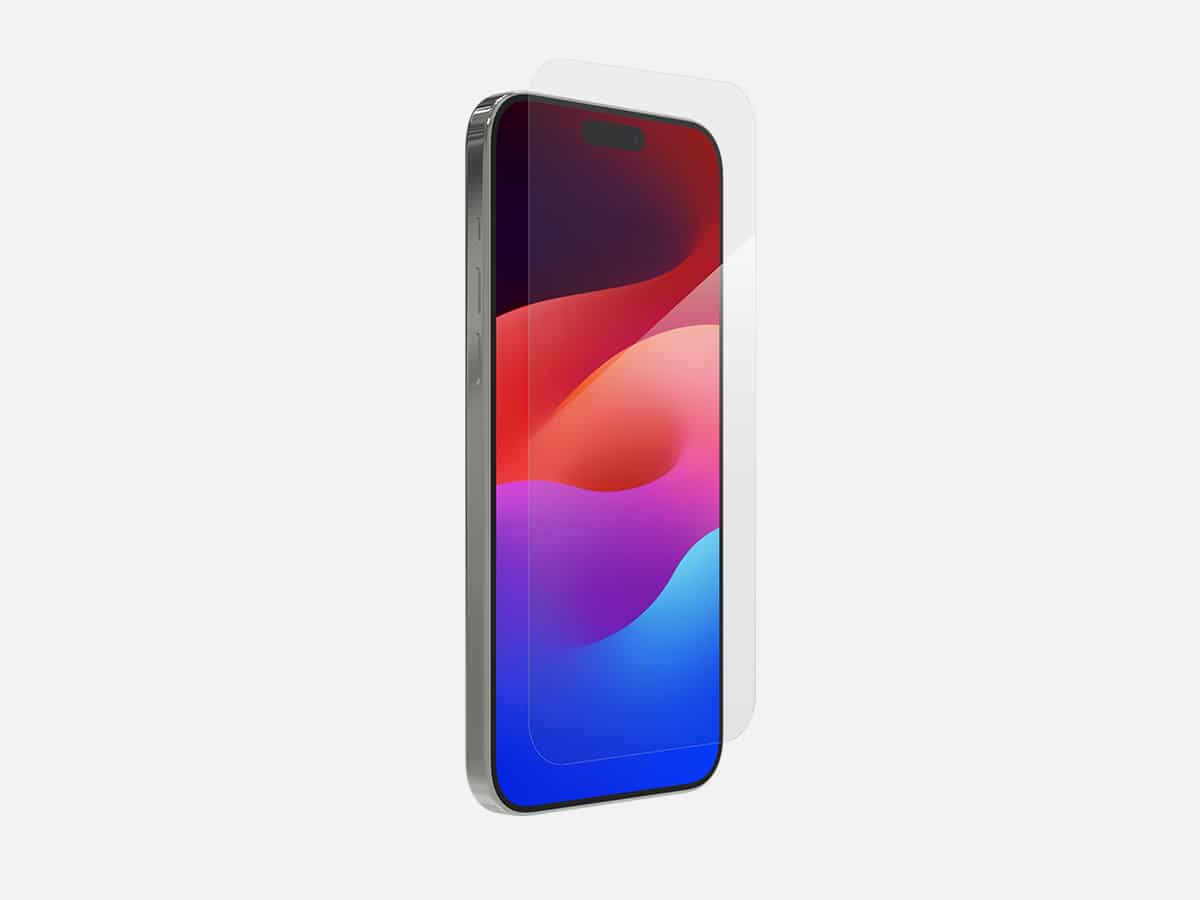 Zagg iPhone 15 XTR3 Screen Protector
Ben McKimm – Journalist
So I got my hands on an iPhone 15 Pro Max this week – look out for all the video and review content to come over the next few weeks – and the first thing you have to do when you get a new phone is grab yourself a screen protector. When a friend of mine sent this video of Zagg Director of PR, Jeff DuBois, hammering in a nail with the brand's Glass XTR3 screen protector I was sold. The list of features is extensive, but I'll rattle off a few of my favourites: It's made with shock-absorbing Hexiom impact technology that makes it up to 10X stronger than traditional glass screen protection, it has Eyesafe RPF60 technology that filters blue light (435-440 nm) to improve eye comfort and sleep, and it has an SiO2-enhanced coating for maximum touch sensitivity and a super smooth surface. If you're getting your hands on a new iPhone 15 this is the next logical step, especially given the AU$60 price point.
Favourite Article of the Week: Tinder Now Offering a $500 Per Month Subscription for Super Simps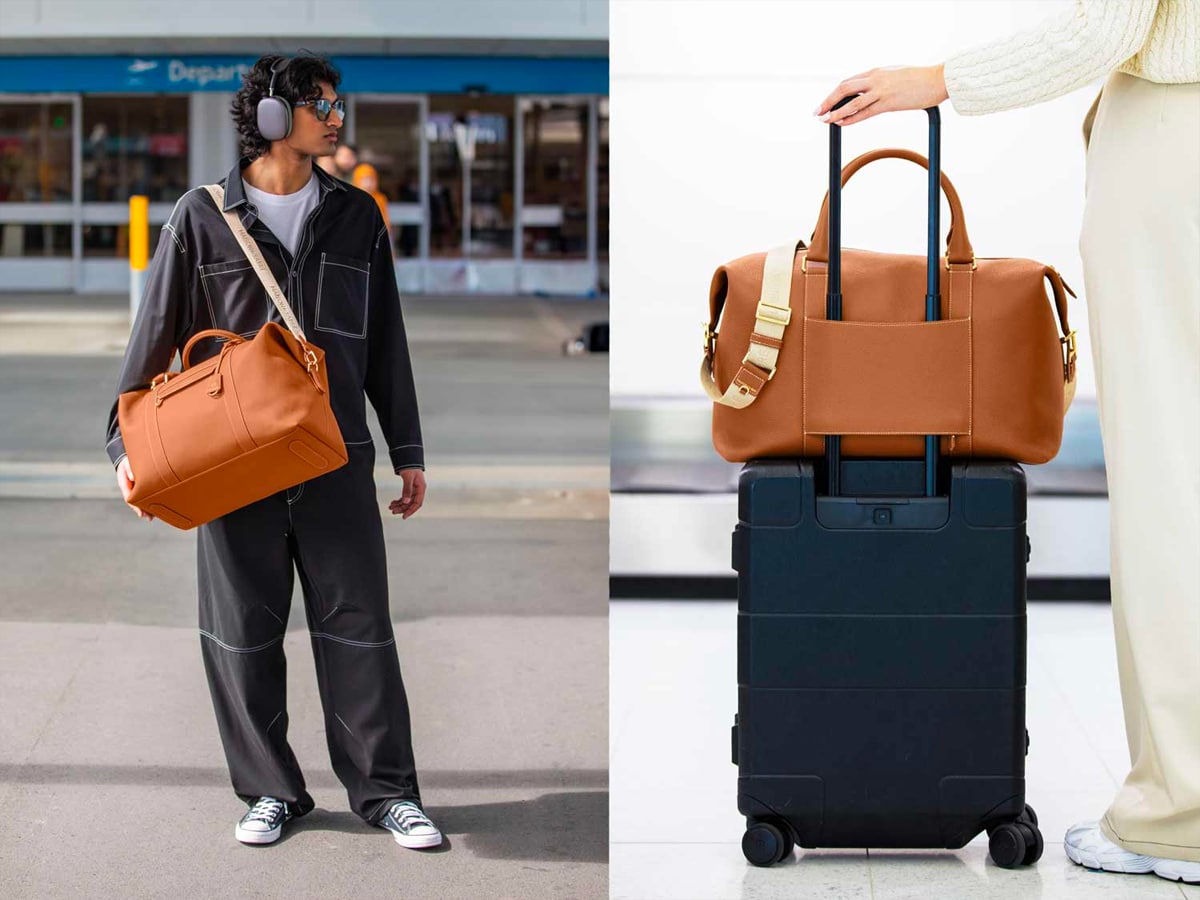 MAISON de SABRÉ Duffle Bag
John Guanzon – Head of Social
This year I've found myself at the airport far more often than in previous years and next month about to jet off on my fifth international trip. After seeing the news that Australian-based luxury brand MAISON de SABRÉ had recently released a premium luggage range, I knew I needed a travel bag upgrade. The luxury leather goods brand is well known for its sleek and stylish phone cases and handbags, but they've recently launched a premium travel collection, including duffle bags, tech organisers and jewellery cases. I picked up the MAISON de SABRÉ duffle bag in tan brown leather and I love how lightweight, sophisticated and functional it is. It serves as the perfect overnight or on-board bag, with dedicated phone, passport and laptop pockets. My favourite feature is the back pocket that has a zipper on the bottom, opening up so you can easily store it on top of your wheeled carry-on luggage. The brand's CEO, Omar Sabré says the bag has been designed to consider "every single pain point that's associated with modern travel" and I can confirm they've done an excellent job at doing just that. No more panic- rummaging through my backpack trying to find my passport and phone next time!
Favourite Article of the Week: Google has Turned 25 and Leonardo DiCaprio is Getting Roasted Online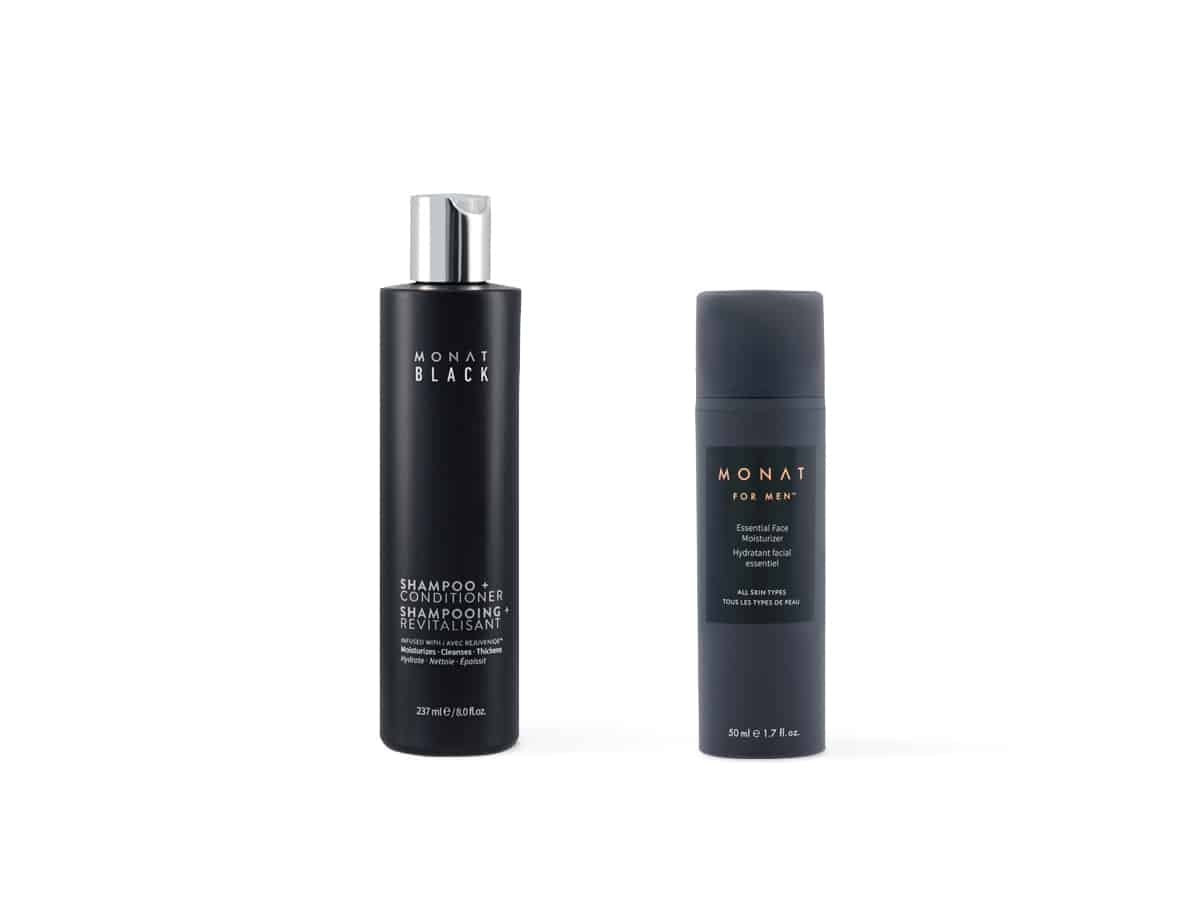 MONAT For Men
Harry Parsons – Branded Content Manager
My current mantra is "keep things simple." Gradually, I've started to apply this principle to various aspects of my everyday life, the details of which I'll share in my upcoming Staff Favourites. This week's edition highlights the new Men's Hair and Skin range from Monat. With a 2-in-1 shampoo/conditioner and a daily face moisturizer, my morning and evening routines have been not only streamlined in terms of time but also significantly enhanced by these premium products.
Firstly, the MONAT BLACK™ Shampoo + Conditioner cleans and conditions in one step, fortified with key ingredients that strengthen and rejuvenate hair. What I love most is its surprisingly masculine rosemary scent and the refreshing sensation from the added menthol. Trust me when I say your hair and scalp has never felt cleaner.
The Essential Face Moisturizer is, without a doubt, my favourite moisturizer to date. It's lightweight and non-greasy. Like the shampoo/conditioner, it contains menthol, which provides a tingling sensation to your face (rest assured, it's nothing like the "Home Alone" aftershave scene). Truly, it delivers on its promises, I have noticed smoother and softer skin whilst also masking my morning drowsiness with a less tired appearance.
If you're on the hunt for premium products that simplify and elevate your routine, look no further than Monat's Men's range.
Favourite Article of the Week: The Official 'Rick and Morty' Season 7 Trailer Teases New Voice Actors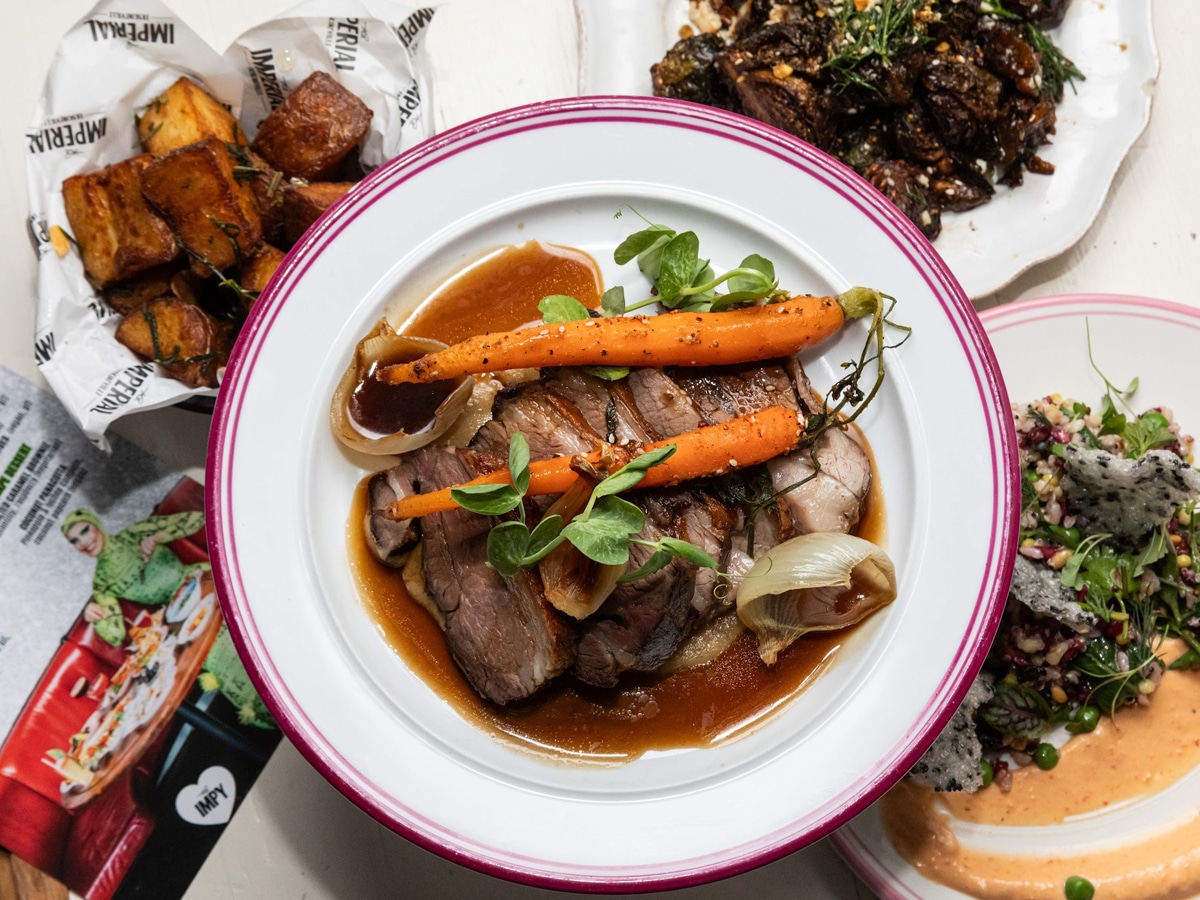 The Imperial Erskineville New Menu & Entertainment
Denise Barnes – Head of Branded Content
As an Erskineville local, I was thrilled to hear about the new and improved Imperial (or Impy) offerings and I even had the pleasure to go and try it out last week complete with an electrifying entertainment lineup. The new menu is downright delicious with the cheesy polenta black truffle bites and lamb rump being the two standouts for me. As for entertainment, the drag shows are super fun and they've got something on almost every night of the week, so if you're in the mood for scrumptious food with a side of drag, I don't think you'll find a better place in Sydney for it.
You'll also love:
Man of Many's Staff Favourites – 23 September 2023
Man of Many's Staff Favourites – 9 September 2023
Man of Many's Staff Favourites – 2 September 2023
---
Featured Video from Man of Many