Zelos Watches Abyss 2 Takes the Diving Watch to Its Extreme
In Partnership with Zelos Watches.
There are diving watches and then there are diving watches. Falling squarely into the latter camp is the Abyss 2 from Zelos Watches. Each model in the line-up incorporates materials that look directly lifted off a sunken ship. Throw in the ability to endure underwater depths of up to 3000m, and the Abyss 2 most definitely takes its name to heart. Put simply, these are thoroughly resilient timepieces that give whole new meaning to the concept of men's gear.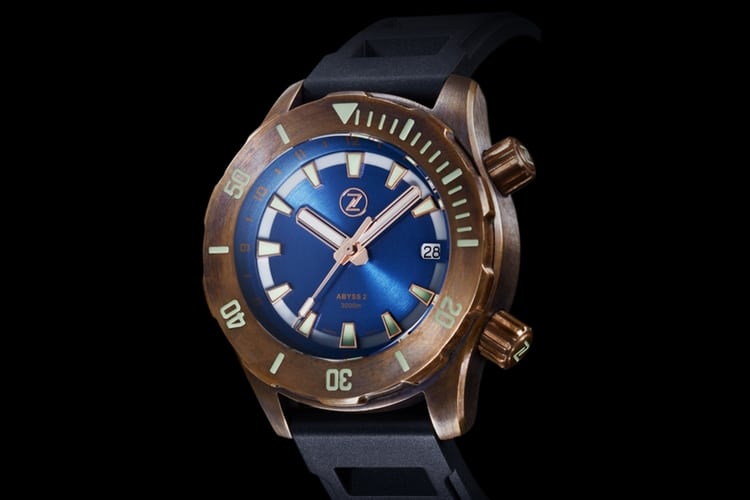 Touted by Zelos as their thickest and deepest diving watch to date, the Abyss 2 is accordingly a hefty beast. Among its bevy of rugged features is a marine bronze case of veritable strength. In addition to exuding all kinds of sturdiness, the shiny rose gold lustre of the bronze itself only gains in character as it ages. Joining the case is a dome of tough crystal, which ably reinforces the watch's innate fortitude. Zelos even included a helium escape valve in each watch, exclusively for saturation divers.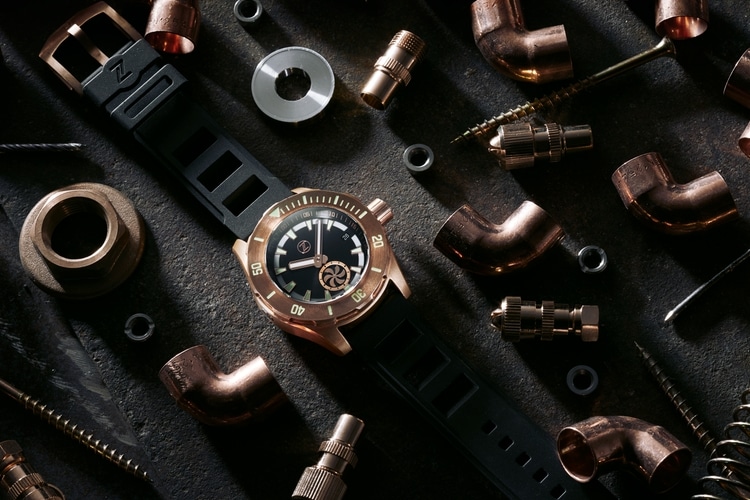 With such muscular construction at its disposal, it's no wonder that this watch can dive, baby. We're talking 3000m of water resistance, or just under two miles deep. Given its ability to withstand pressures at great depths, it's safe to say that virtually nothing will faze the Abyss 2 on land or at sea alike. Hence, even if you don't plan to take it for a deepwater swim, you can still rock the piece as a literally formidable fashion statement.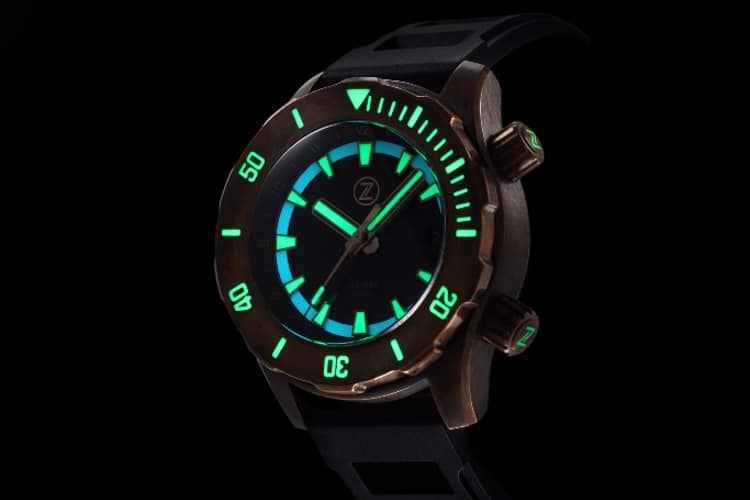 Toughness aside, the Abyss 2 is rife with visual splendor. For instance, we're huge fans of the upgraded luminous dial. Thanks to Swiss Superluminova C3 and BGW 9 paint, the engraved hour indices glow brilliantly in the darkest of conditions, furthermore lending the piece itself a touch of sleek modernity.
Zelos Watches also improved the movement on the Abyss 2 over its predecessor. Now under the skin is Swiss automatic Sellita SW200 or SW260 on the Turbine Model, which features a downright transfixing seconds hand appropriately resembling a small fan.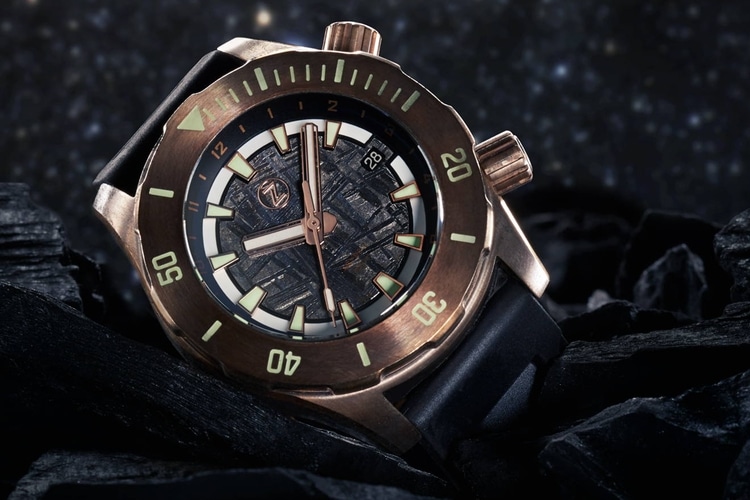 While the entire range of Abyss 2 watches is spectacular, the Meteorite model in particular is next level. Zelos Watches does not use the term loosely–that's literally 4.5 billion year old meteorite hovering below the crystal dome case. The brand sourced the ancient material from the Muonionalusta meteorite in Switzerland, which landed over a million years ago. As a result of this nifty, intergalactic approach, the dial distinguishes itself on multiple levels. For one, it looks like nothing else in the Abyss 2 range. Additionally, because meteorite forms natural patterns (also known as the Widmanstatten Patterns) after eons of cooling, no two meteorite dials are exactly the same. That is, each one hosts its own signature aesthetic. Also worthy of note are the Turbine models and a dual crown model, which features a 12-hour internal bezel for alternate time zone tracking.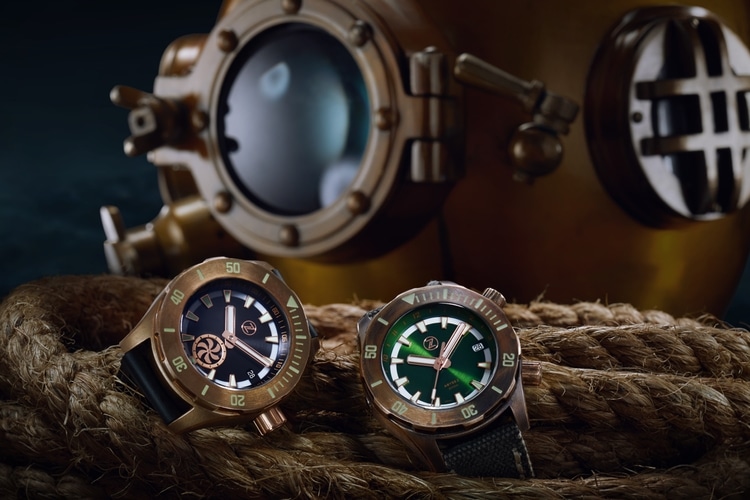 Whether opting for the Turbine, Meteorite, black, blue or green dial, you can do no wrong with the Abyss 2. It's yet another stunning line-up from Singapore-based Zelos Watches, a relatively new brand that kicked off in 2014 and wasted no time making a name for itself by way of strikingly original designs, along with in-house production that starts from the ground up. Between the brand's tremendous ethic and extraordinary output, it's no surprise that it keeps soaring past its goals on Kickstarter.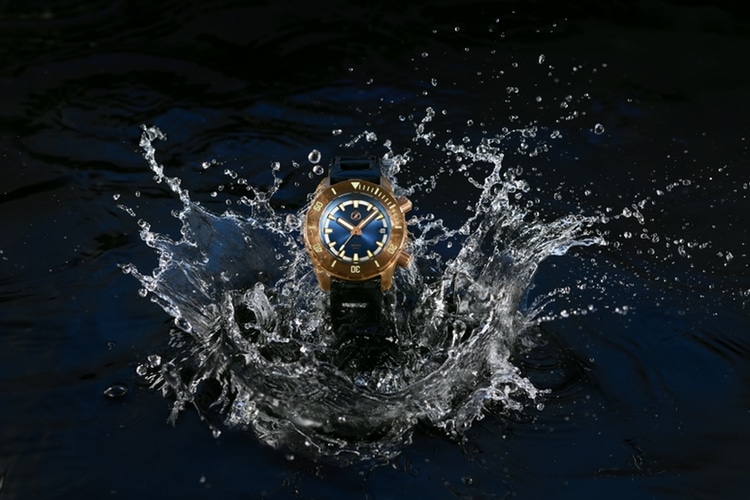 For proof of how far Zelos has come in such a short time, look no further than the Abyss 2, a diving watch of exceptional calibre. Currently available for pre-order, the Abyss 2 will be ready for action in the coming weeks. Included with every order is a travel roll, three straps (rubber, canvas and leather), a strap tool, and a steel warranty card. Whether you're a deep diver yourself, or just a fan of diving watches, the Abyss 2 is calling your name. Check it out, strap it on, and give it your worst.
You can find Zelos Watches on Instagram and Facebook, or check out their site by clicking the link below.
Have you subscribed to TAG Heuer Only Watch Carbon Monaco Specs? You can also follow us on Facebook, Twitter, and Instagram.