Beer with an Entrepreneur #4: Reaching a $1B valuation doing his life's work
Design software company Canva has passed 10 million users and is reaching for a $1B valuation. Co-founder and CPO Cameron Adams, though, is as relaxed as ever.
In episode #4 of interview show Beer with an Entrepreneur, Cameron talks to Daniel Kjellsson about life leading up to Canva, having an "easy ride", doing his life's work – and what it really means to have created something worth millions or billions.
As well as growing its valuation through the roof, Canva has increased its user base from 1.5 million to 10 million people in 179 countries, and more than 100 million designs have been captured on the platform.
Daniel Kjellsson: It's easy to get the perception that you've had an easy ride. That you did some designs, got picked up by Google, experimented with Google Wave, had free lunches, beer on tap, and endless resources. Then co-founder Canva and now you're in the fast lane for $1B valuation. Is that exactly how it all happened?
Cameron Adams: Hehe, that's precisely how it all happened. We just woke up one day and we were in charge of a billion dollar company.
That's just great.
No, but when you look at headlines and news stories, everything looks like an overnight success. It always looks like someone just came up with an idea, executed on it and that's all they did. But behind the scenes there's a bunch of stuff that never gets reported on. All the small things that ended up no-where, the failures that were not that glamorous and so forth.
With Canva, as the valuation surpasses $100M, $200M, $300M and so forth – does those numbers mean anything?
The numbers does not broadly mean anything. Valuation is not really our concern. But it's a validation that we're building a great company and it's a good signal to people that we're heading in the right direction.
What metrics do mean something to you?
The number of users that are using the product monthly, that we see are getting real value out of it. They're telling great stories with Canva. There's a billion and one different metrics you can track, and even with users, there's heaps of different ways you can measure that. But active users, people who are using Canva to build their businesses, are extra important to me.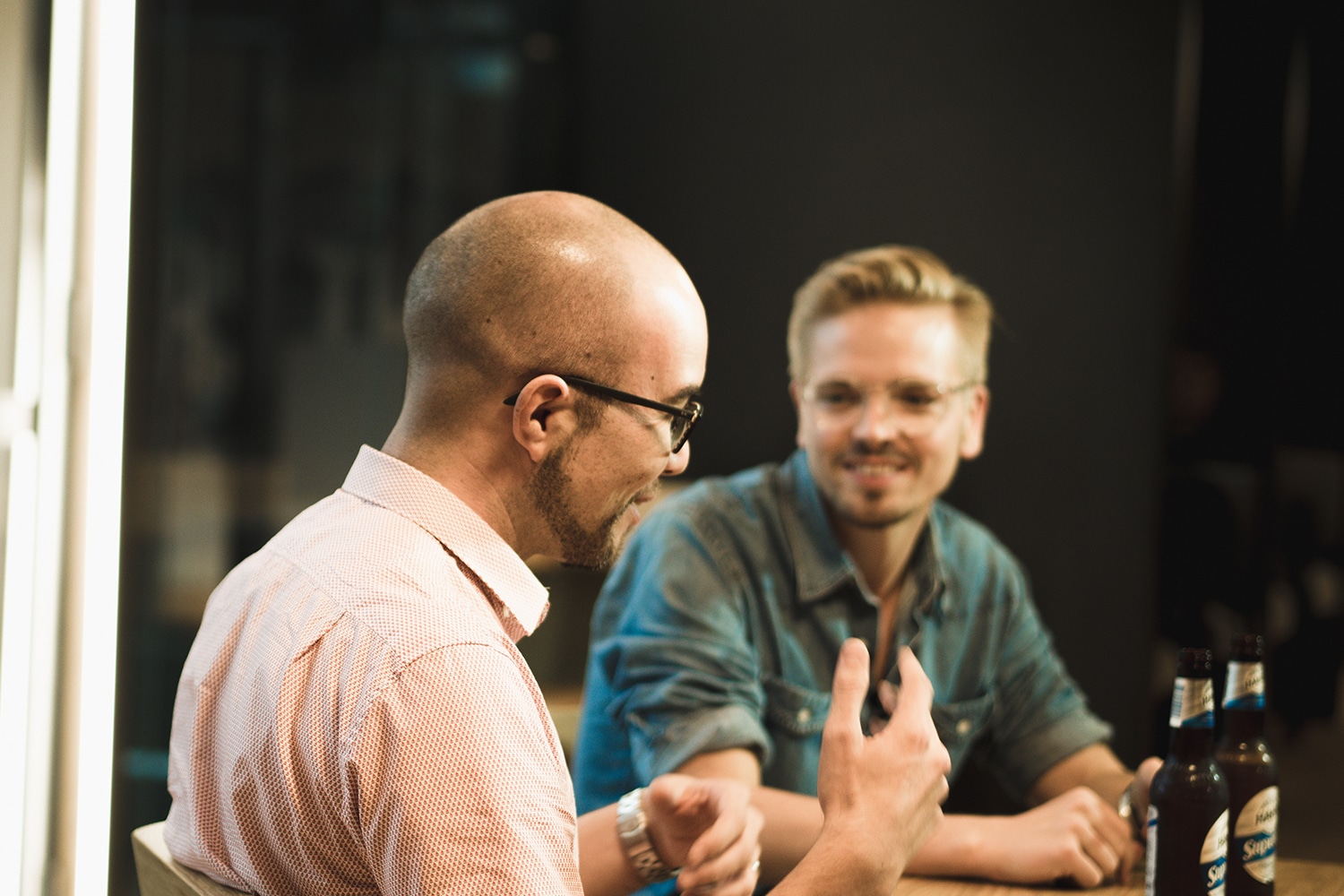 During the earlier days, when you were burning the midnight oil, working away in your pyjamas and not really leaving the house….
You didn't have a camera in my bedroom, did you?
Hehe, but at that time – why weren't you at a job? Was there something entrepreneurial in there that made you sit there rather than going for a job?
I think there definitely was. I don't think I was sitting there going "Wow, I really need to be an entrepreneur. I really need to be a you know an elite level businessman…" But at University I'd signed up for a law degree and a computer science degree, neither of which I really went on to use. But during that time I took up a part time job as a graphic designer and that's really where my journey began because I found my love for design. I left University and didn't know what else to do but to start my own business. I started my own web design firm, had a bunch of clients for six years, and slowly built it from there.
Coming back to your daily life at Canva today. Are there occasions when you walk around the office, sort of thinking: "Goddamnit, I'm not the best at anything anymore."
Hehe, that is a very frequent situation. It's interesting. With a start-up you kind of start out as "the best" and as you grow you slowly have to relinquish the different parts. We kind of reference this article that someone from Facebook wrote, it's titled Giving Away Your Lego. The notion is that as you're building your business, there's parts that you're really attached to but which you're no longer efficiently doing, and it's exceptionally hard to give those up. But you have to give it up in order for the company to scale.
That can be scary.
Yeah, because you're kind of giving up a part of your identity. If you identify as being a great designer or engineer, then having someone else come in and do that for you is… it can be tricky. But it's something you definitely have to learn if you're going to grow a company beyond 1,000 people.
I've previously heard you say that you believe there's a benefit to trying to build a company and a product with very limited resources. That's obviously hard for someone with extremely limited resources to relate to, right?
Yeah. I strongly believe in the power of constraints and it's driven by my design background. Design is all about constraints. What's the size of the page? How many colours? What typefaces do you have? What imagery do you have to work with? Looking at those constraints you're going to come up with the building blocks that you can put together to make a solution. It's kind of the same thing in any area, whether it's making a design, or engineering some code or building a company. You have a certain set of building blocks that have been given to you. You have to make something out of it.
What's the worst piece of advice you commonly hear being thrown around?
Any advice that builds entirely on top of what someone else have done. It could be: "We built our company this way – so you should do the same." Or: "Steve Jobs developed product this way so you should too." Blindly following what other people have done is never a good idea. Feed whatever you like into your own process but there are rarely copy paste solutions to your problems out there. Listen to people, take their advice on board but always adapt it to you and your current situation.
Beer with an Entrepreneur is proudly supported by Hahn SuperDry. Cameron's success shows that you can achieve anything if you set your mind to it and step out of your comfort zone. Click here if you also want to Never Settle!
Show anchor Daniel Kjellsson is wearing Oscar Wylee glasses and a Halda Race Pilot. Beer with an entrepreneur is filmed at WeWork Pyrmont, Sydney, Australia.