How to Increase Your Lean Body Mass For Summer
In Partnership with Vault Health
Summer is just around the corner in most parts of the world (except you, Australia!) and those of us who make it outdoors will want to look our best. For a number of men, that means burning through excess fat to achieve a lean, muscular physique. Sure, you can sweat it out at the gym, but there are also certain treatments that will help you to make more gains from your work-outs or enable you to work out a little less while getting the same results. They come to us from Vault Health, which doesn't just provide effective treatments but does so in a discreet and convenient manner. PS. They also offer FDA-approved COVID testing.
If you're hoping to burn fat and obtain lean body mass, Vault Health has two customisable plans just for you, specially selected for US readers. One is the Body Kit and it relies on the power of peptides, i.e. naturally-occurring chemicals that can boost key hormones inside the body and, in turn, burn through fat while making it easier to pack on muscle. It can also improve things such as sleep, mood, energy, and endurance.
Then we have the company's popular Vitamin B12-MIC Fat Burner. If you know your way around the nearest gym, you've probably heard of B12 intramuscular injections and these ones are top of the line. By increasing metabolic rate, Vitamin B12-MIC helps burn through fat while regulating sleep, mood, and appetite. The MIC stands for Methionine-Inositol-Choline and it's a combination of nutrients that can boost liver function, lower cholesterol, help with allergies, regulate appetite, and rid the body of toxins, amongst other things. Unfortunately, the plans aren't available to Australian residents, so this one is firmly for our US friends.
Providing safety and convenience in equal measure, Vault Health puts you in touch with an experienced medical professional by way of a virtual portal. Based on the results of your telehealth consultation, you'll receive a prescription for a personalised treatment plan. Everything is done in a discreet manner and the plan is shipped straight to your door, free of charge. Support is ongoing and you're always welcome to contact a Vault clinician with any questions or concerns.
Hopefully, you have questions. We have answers. Here's everything you need to know about lean body mass and Vault's treatment plans.
What is Lean Body Mass?
When it comes to burning fat and maintaining a lean and muscular physique, you might see a handful of terms pop up time and again. Namely, we're talking about the following four terms: "lean muscle mass," "lean body mass," "lean mass," and "lean muscle." Used interchangeably, they generally describe the same thing, though "lean body mass" and "lean mass" are more technically accurate.
To elucidate, lean body mass (LBM for short) pertains to the overall weight of the human body, minus any fat mass. In other words, LBM is the collective "fat-free" mass of your organs, bones, body water, and muscles. Because muscle never contains any fat mass in the first place, it's basically "lean" by default.
However, muscle does have mass and by that, we mean "skeletal muscle mass," which makes up part of your LBM. When you build upon your skeletal muscle mass, you're also building upon your LBM. Meanwhile, the reverse is not necessarily true. That is, just because you're building upon your LBM, it doesn't mean you'll automatically grow bigger and stronger muscles.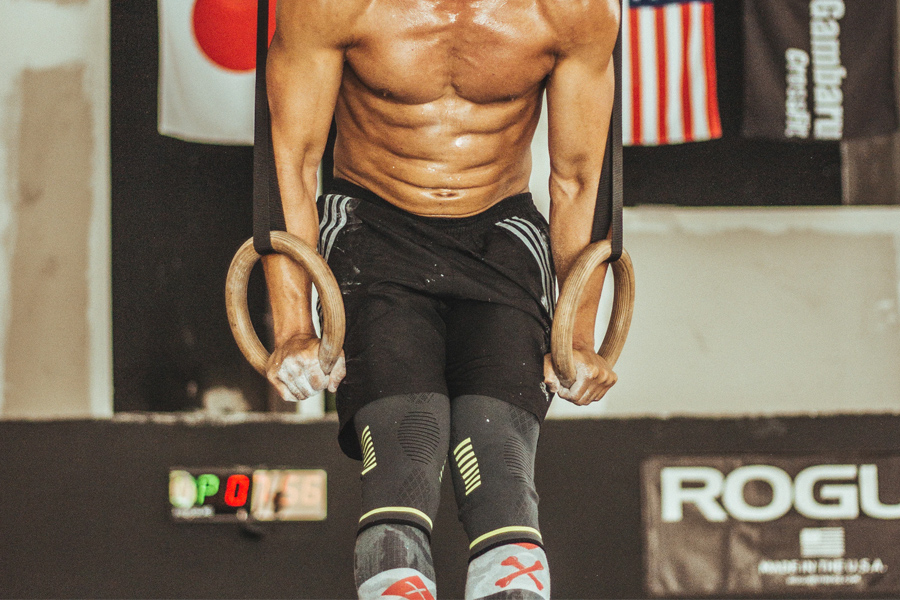 How Do You Gain Lean Muscles?
Okay, okay, so we just told you that there's really no such thing as "lean muscle" because muscles are technically lean (i.e. fat-free) to begin with. Nevertheless, most people use terms like "lean muscle" or "lean muscle mass" to describe a tight physique with low body fat and well-defined muscles. We're not here to argue semantics so "lean muscle" works for us!
So how do you gain lean muscles? We think you already know one foolproof answer: proper diet and exercise. More to the point, if you eat fewer calories than you burn (without resorting to extremes), strength train 2-3 times a week, and throw in some quality cardio, you'll be working your way toward a lean and mean physique. You'll also experience benefits such as better posture, improved balance, increased coordination, stronger resistance to injuries, and so on.
Should you take the fitness route, don't forget to target multiple muscle groups and adjust your routine when necessary. Be sure to incorporate one or more of the following regimens:
weightlifting
power yoga
bodyweight exercises
high-interval circuit training
isotonic exercises (pushups, tricep dips, squats, etc)
isometric exercises (planks, wall sits, etc)
cardio
Of course, this isn't the only way to burn through fat and obtain lean muscles. Furthermore, you might have inhibiting factors such as a low testosterone count getting in your way. This is exactly where alternative treatment plans come into play.
Can You Gain Lean Muscles Without Exercise?
First and foremost: practising a healthy lifestyle will always remain fundamental to a healthy body, no matter what alternative avenue you take. That said, there are ways to obtain lean muscles with a little less exercise or even to help you make more gains from your regular work-outs. Enter Vault Health and its prescription-based treatment plans.
Personalised treatment plans such as growth hormone secretagogues, peptide injections, or vitamin B12 injections have all been known to help the body burn fat and build muscle. Combine that with nutritious eating habits, stress-free lifestyle choices, and plenty of sleep at night for the best results. Bringing in the occasional workout certainly wouldn't hurt either.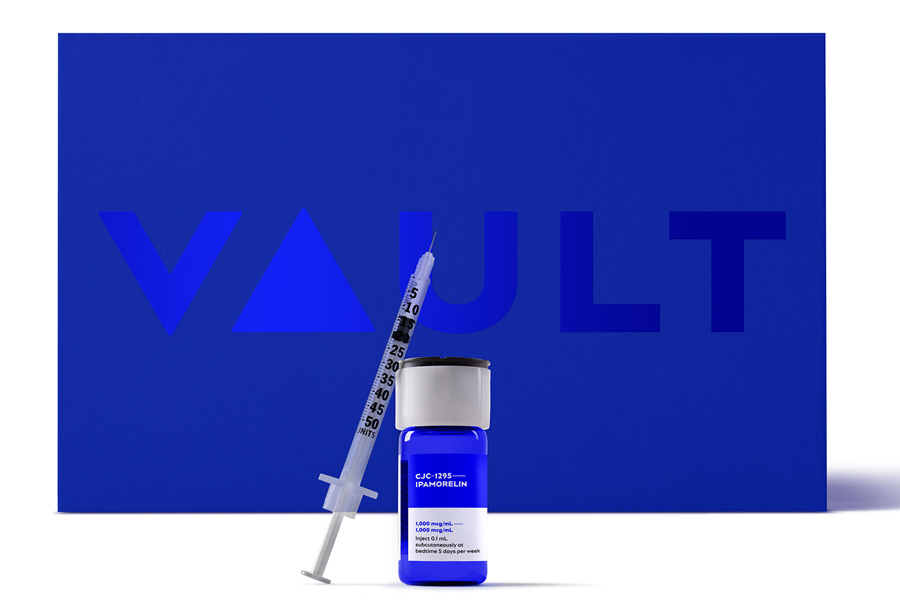 How Can the Vault Health Body Kit Help?
Each Vault Health Body Kit consists of powerful peptides, which are a broad category of naturally-occurring chemicals inside the body. Made up of small chains of amino acids, specific peptides deliver specific effects or benefits. Insulin is the most widely-known example and it carries blood sugar into cells. Other peptides can support hair growth, help power the immune system, and even aid with cognitive function.
The Vault Health Body Kit traditionally employs two key peptides: CJC-1295 and Ipamorelin. CJC-1295 stimulates the secretion of growth hormones while Ipamorelin blocks a growth hormone inhibitor. When subcutaneous injected, these peptides can help in the following areas:
lean body mass
lean muscle
stamina
energy
sleep
mood
memory
recovery
If you're not feeling the whole "subcutaneous injections" process, Vault Health also offers Ibutamoren capsules. This too will increase growth hormone secretion, though it's not as powerful as the CJC-1295/Ipamorelin combo.
While safe and effective, the Vault Health Body Kit should not be used by men with diabetes, as that could lead to mild increases in blood sugar. Men with active cancer or heart disease should likewise avoid this treatment. Potential side effects of CJC-1295 include joint pain, occasional numbness, and vivid dreams. Ipamorelin can cause headaches, nausea, or aches and pains in the joints. Ibutamoren can cause an increase in appetite.
Remember, Vault Health provides virtual consultations with a medical professional and that means you're always in great hands. They'll account for your personal medical history, current conditions, and many other factors before prescribing a treatment. Once you're up and running, Vault's clinicians are always available for any questions or concerns. Free expedited shipping is included with your subscription and you can expect to see results in about 3-4 weeks.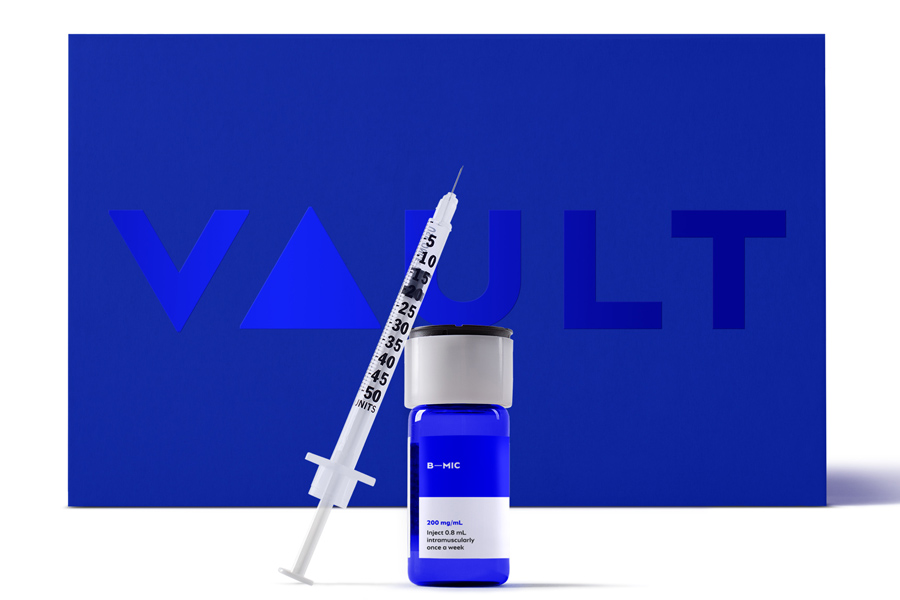 How Can the Vault Health B12 Treatment Plan Help?
Are you hoping to burn fat and boost your metabolism? Well, weekly Vitamin B12-MIC injections are known to work quickly and help in the following areas:
metabolism
lean body mass
energy
nutrient deficiency
Vault's fast-acting formula includes Methionine-Inositol-Choline (MIC), which delivers its own unique tier of results. Methionine is an essential amino acid that helps the liver break down fats, lowers cholesterol, and even helps lower histamine release amongst people suffering from allergies. Inositol also helps break down fat and lower cholesterol, regulating mood and appetite as well. Choline is an essential nutrient that helps the liver break down fats and helps the body get rid of toxins.
The risks of taking Vitamin B12-MIC are relatively slim and mostly related to allergies. Specifically, men with an allergy to any of the formula's ingredients (methionine, inositol, choline, etc) should avoid taking it. Potential side effects can include rash, itching, hives, shortness of breath, wheezing, and swelling of the lips, face, or tongue.
Upon consulting with a Vault medical professional, you'll find out whether or not Vitamin B12-MIC injections are right for you. Should you proceed, you can expect to see results after the first few uses.
Lockdown or not, few men on the planet would argue with lean muscle and a sexy physique. Contact Vault now and you'll be turning heads by the time you hit the beach, whenever that may be. Meanwhile, you can always flaunt your stuff in a Zoom chat room. Here's to bringing out the best you.
All content and media on the Man of Many website is created and published online for informational purposes only. It is not intended to be a substitute for professional medical advice and should not be relied on as health or personal advice. Always seek the guidance of your doctor or other qualified health professional with any questions you may have regarding your health or a medical condition.
General FAQ
How long does it take for CJC 1295 to work
It can take from three to six months to see the full effects of CJC 1295. Peak levels for CJC-1295 are steady-state due to the long half-life of the drug.
What is Lean Body Mass?
Lean body mass (LBM for short) pertains to the overall weight of the human body, minus any fat mass. In other words, LBM is the collective fat-free mass of your organs, bones, body water, and muscles. A healthy lean body mass is considered to be around 70% and 90%.