Buy Your Own Second-Hand Military Surplus Humvee
Humvees for sale! Humvees for sale! Get your own military surplus Humvee! Our corny sales pitch might sound like a joke, by like the wickedly rugged vehicle itself, we're simply not fooling around. Military grade Humvees and Humvee parts are indeed being auctioned off in droves over at GovPlanet. If you simply must impress (or intimidate) every other bloke in the neighbourhood, accept no substitutes.
Short for High Mobility Multipurpose Wheeled Vehicle, Humvees were developed by the US military and unleashed in the 1980s. Soon enough, the stealth and sturdy four-wheel drive truck was popping up in every military branch, including the Navy, Air Force, Marine Corps and Army. Between it's formidable power and steadfast design, the Humvee made for a perfect navigator on harsh, off road terrains. It was also ideal for transporting cargo and troops alike.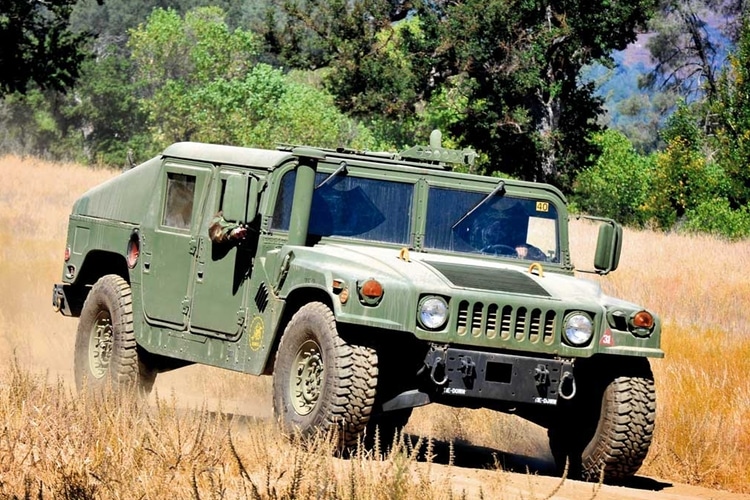 If the sound of military grade automotive strength parked in your driveway scratches you right where you itch, now is the time to buy. Head on over to GovPlanet and take home the Humvee of your choice. Then see if that annoying neighbour of yours still wants to argue about that one tree with a branch hanging over their property line. We're betting he'll have a change of heart.