73% of Men Have This One Thing in Common
Based on extensive research, a whopping 73% of men have at least one thing in common: they think they have too much belly fat. Along similar lines, increasing energy levels and changing body composition are the two most common goals shared by men today. And when we say "changing body composition," we're talking about losing body fat and gaining muscle mass alike, two things few men would refuse. Actualising those goals is a different story.
Here's another piece of crucial information. According to studies, men don't necessarily gain the most weight during the holiday season. Instead, they let poor dietary choices and general idleness lead them down the wrong path. What started with one or two pounds of weight gain soon becomes five or six pounds and so on. Watching the boob tube for hours on end is a habit that's similarly hard to break. It's then no wonder that so many men are dissatisfied with their body composition each year.
With the new year upon us, now is the ideal time to lose that gut and boost energy levels in the process. Consider this your proverbial cheat sheet. It features some obvious but helpful pointers along with some that are not-so-obvious. Each one comes to you from Vault Health, which offers safe and effective treatment plans for a host of modern dilemmas. Here's how to trim that holiday fat and get fit for now and for good.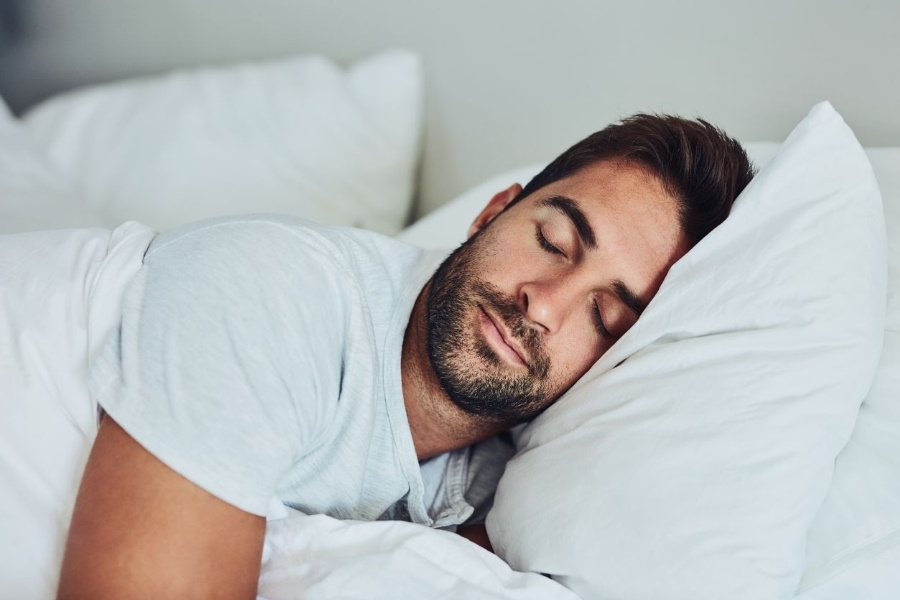 1. Maintain a Regular Bedtime Routine
Think of your body as a battery-powered machine that's only running on full juice after a proper night's rest. Try to go to bed around the same time every night and aim for 7-8 hours of sleep. Put down your device and turn off the TV at least an hour before going to bed and pick up a book instead.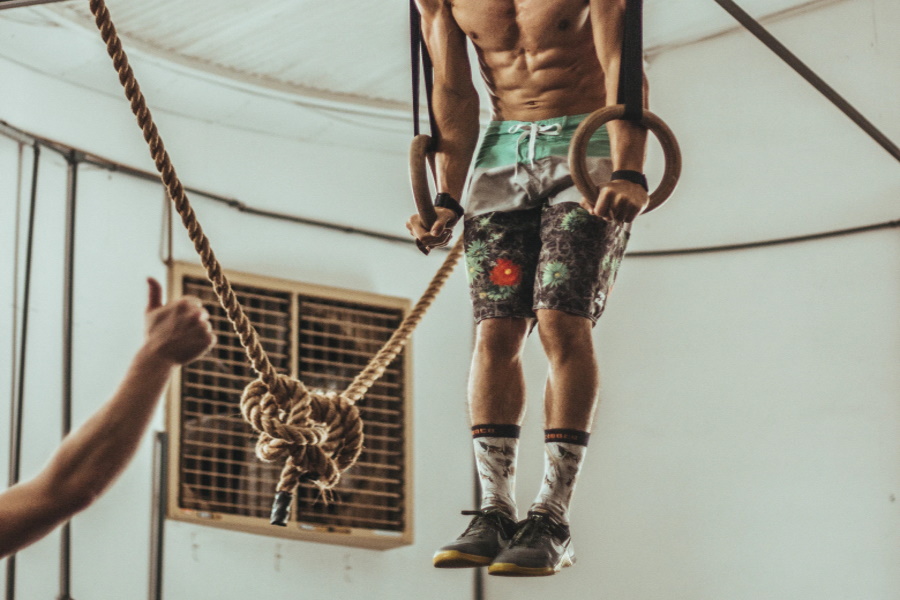 2. Practice Strength and Interval Training
With a dedicated fitness regimen comes tangible benefits to your body and mind alike. Consider making high-intensity interval training (HIIT) part of your workout routine. This particular method combines intense bursts of cardio with slower recovery intervals until you've worked yourself to fatigue. Most sessions tend to last between 15 and 30 minutes.
Strength training is more straightforward, but don't just pick up the nearest barbell set. Instead, try to mix up your overall routine so that you're targeting different muscle groups on different days of the week. That's, of course, in addition to HIIT. A multi-faceted workout delivers multi-faceted muscle growth.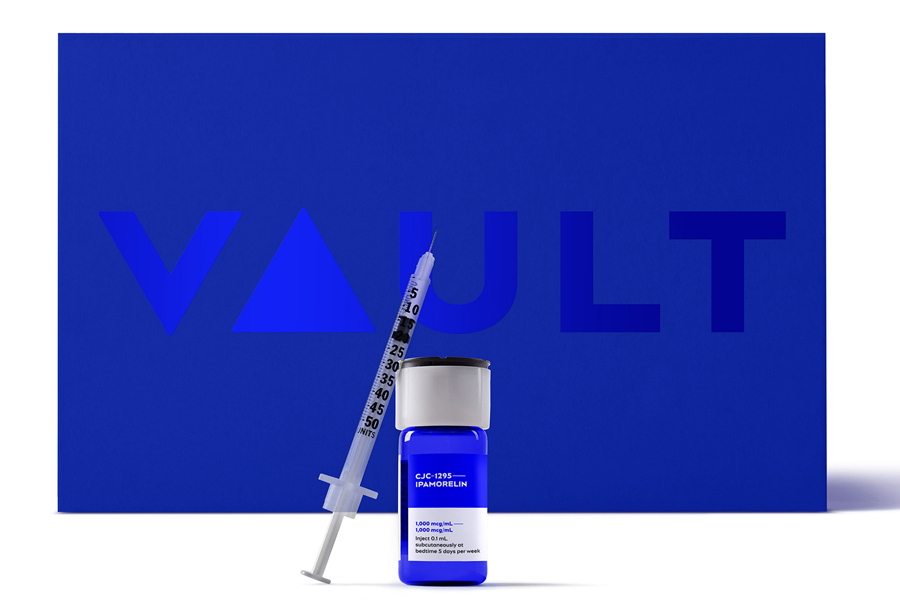 3. Vault Health Body Kit
Making specific lifestyle changes will yield obvious results, but there are more ways to tackle your body woes than first meet the eye. That's exactly where Vault Health comes in with their signature Body Kit, a modern-day solution to a modern-day problem.
Unlike standard growth hormone replacement therapy, Vault's Body Kit relies on the power of growth hormone-releasing peptides, also known as growth hormone secretagogues. Recent studies have shown that this alternative treatment is as effective as growth hormone (somatotropin) but with less risk for side effects.
Specifically, growth hormone-releasing peptides work by coaxing the pituitary gland to produce more growth hormone during its natural cycle. By boosting the body's own natural production of growth hormone, you avoid going into overdrive on the count or other hormone levels, which can yield negative side effects.
Vault's Body Kit consists of two growth hormone-releasing peptides—CJC-1295 and Ipamorelin—which you inject into the belly using a tiny needle. It will help you increase energy levels, gain muscle mass, and burn through body fat. The treatment has also been known to reduce anxiety and improve sleep.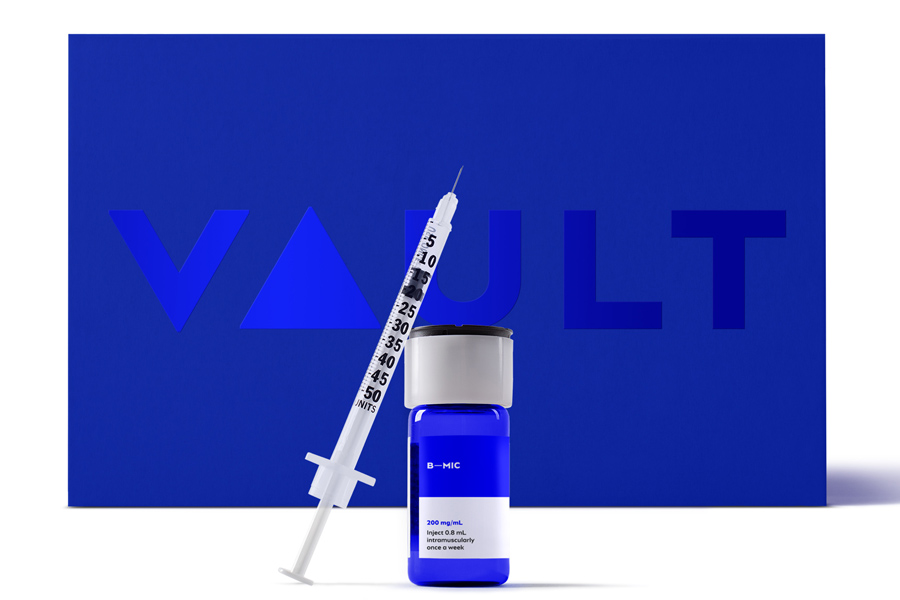 4. Vault Health Vitamin B12-MIC Fat Burner Kit
Despite all your best efforts, sometimes you just need an extra push to get you over the finish line. Once again, Vault Health heeds the call. Their Vitamin B12-MIC Formula was developed to increase energy and accelerate fat loss. Its potent combination of vitamin B12, methionine, inositol, and choline (MIC) has been known to boost metabolic rate while simultaneously helping you burn through fat and sleep better.
Being a modern company, Vault Health offers the utmost tier of convenience and efficiency. To obtain either a Body Kit or B12-MIC Fat Burner Kit, visit their site and fill out a brief survey. You'll then be connected to a medical professional by way of a virtual telehealth portal. Should you qualify for a personalised treatment plan, it'll be delivered straight to your door in a quick and discreet manner. Support is ongoing and one of Vault's team members is always within reach.
The holiday season is a time for relaxation and indulgence, but that time is up. Break from the slump and get back on the saddle in the coming new year. Welcome to the 27% club.
All content and media on the Man of Many website is created and published online for informational purposes only. It is not intended to be a substitute for professional medical advice and should not be relied on as health or personal advice. Always seek the guidance of your doctor or other qualified health professional with any questions you may have regarding your health or a medical condition.