Aduro Sport Door Gym Total Body Resistance Training System
You got a door? You Got a Gym! It's that simple thanks to the Aduro Sport Door Home Gym exercise system for total body resistance training. Engineered to fit any standard door every constructed, this all in one system will bring the gym to you.
Perfect for those working from home during the pandemic, or for those individuals that can't find the time to hit the gym. The Aduro Sport Door Gym will provide you with a full-body work out in just one easy to use the system while allowing you to maintain social distancing.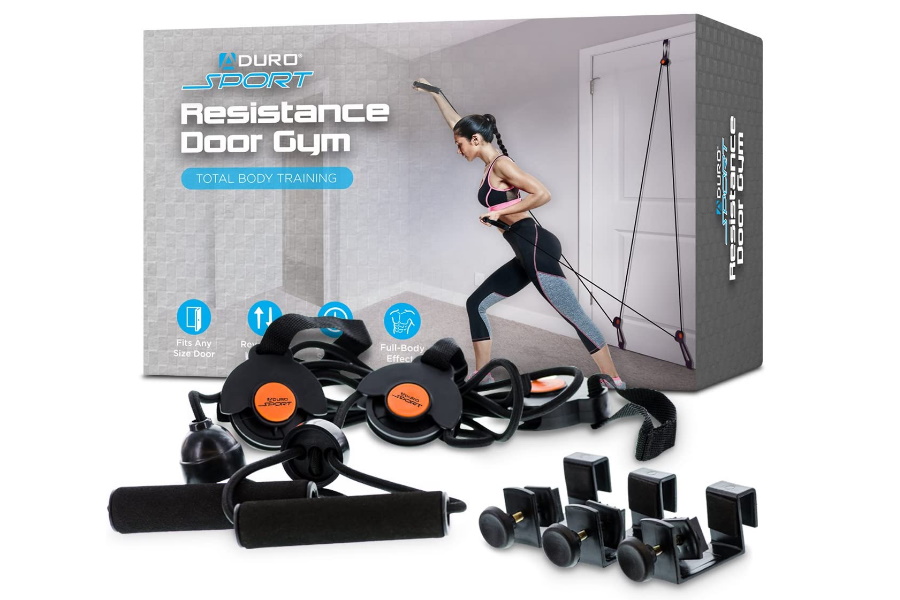 Set up is simple and straightforward, find a door, attach the Aduro Sport Door Gym, tighten the knobs and begin training. Whether as a part of your complete workout or for warming up/cooling down, the Door Gym system from Aduro is flexible enough to suit any fitness style or program.
Thanks to its innovative cable design the Door Gym is able to help you develop and strengthen your arms, back, shoulders, legs, thighs, abs and core, all within the comfort of your home. Not to mention each of the handles is covered in soft foam for the comfortable grip, plus door anchors so you know everything is secure during your workout.
Try out the Aduro Sport Door Gym today and head on over to Amazon to purchase yours now.