Why Your First Quality Watch Should Be a Rolex
This is a guest post from Crown & Caliber.
There comes a time in every man's life when investing in a high quality watch becomes not just an aspiration, but a reality.
Maybe it's after you graduate from university. Maybe it's after you land a big promotion, or earn that first bonus check. Whatever the occasion, many first-time watch buyers share a common question: "Now that I've got a reasonable budget, what watch should I buy?"
The watch industry is incredibly competitive, with a massive range of brands all competing for a fairly similar audience. There are modern independent watch brands, classic Swiss companies with hundreds of years of history, Japanese corporations, boutique watch designers, and many others all aiming for space on your wrist.
Given all your options, deciding on your first quality watch is a serious challenge. Our advice? Choose a Rolex. Here's why…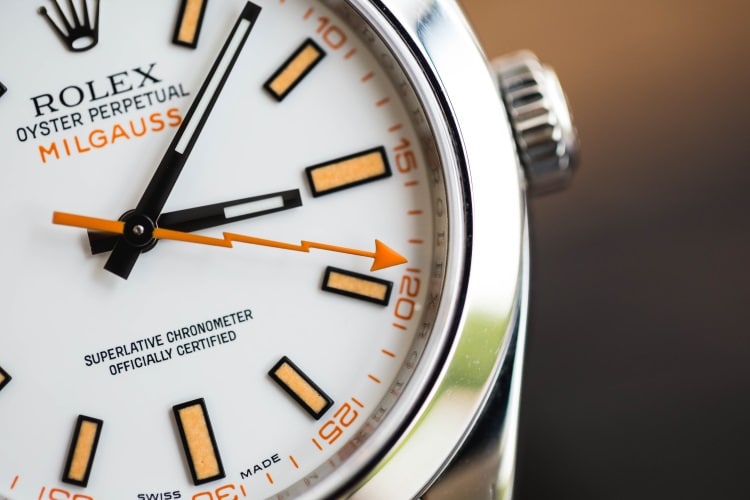 Versatility
Rolex watches are versatile. Since Rolex started out life as a manufacturer of sports and tool watches (watches that serve a specific purpose, like diving or exploring), their product range is built around a lifestyle.
There's a Rolex out there for almost everyone, whether you're an athlete, a world traveler, a scuba diver, or a men's style guru. Since Rolex watches have clean, conservative style, they fit in anywhere, from your local bar to a business meeting.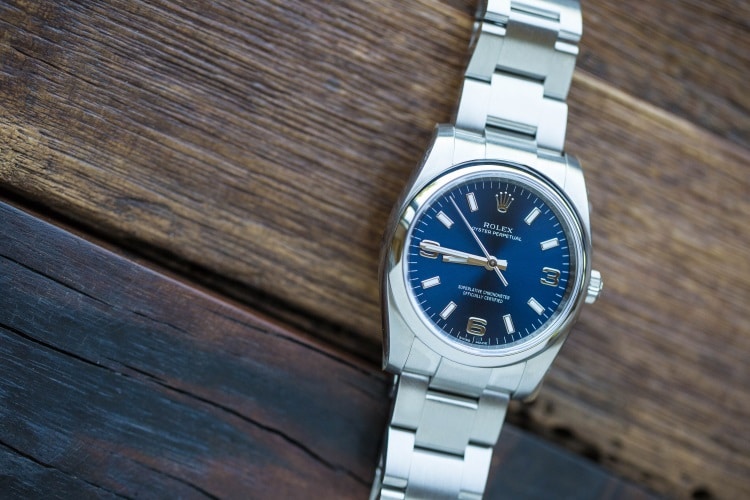 Design
Rolex is famous in the watchmaking world for its consistency. Save for a few minor changes to materials, a Rolex Submariner from 1966 looks almost identical to a Rolex Submariner bought in 2016.
Which means that the watch you buy today will still look just as current in 20 years as it does the first time you put it on. Since Rolex very rarely adds to or retires models from its line-up, there's little chance of the watch you want suddenly disappearing.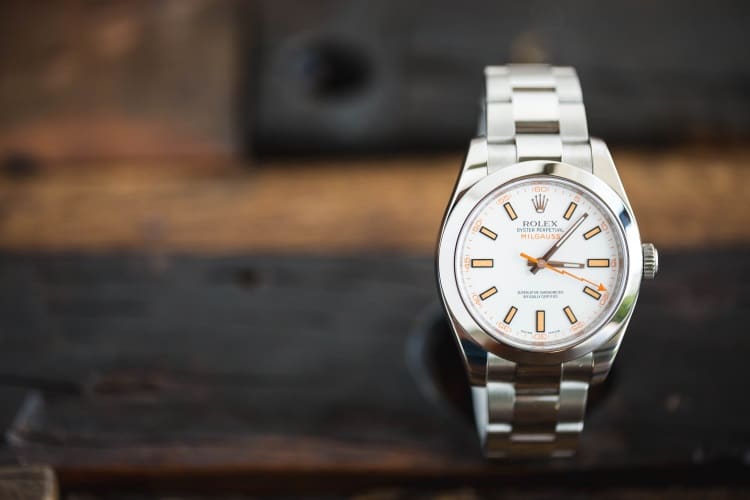 Value
Brand new watches lose a huge amount of their value the moment you take them out of the box and slide them onto your wrist.
Not Rolex. If you buy your Rolex second hand, its depreciation will be modest or, depending on the model, nonexistent. Stainless steel Rolex sports watches like the Submariner, GMT Master, and Explorer are famous for retaining their value over time, and occasionally even appreciating.
The steady value of pre-owned Rolex watches is indicative of the brand's popularity and quality. Many luxury watch brands are only really "known" by people passionate about watches. It's hard to find anyone that hasn't heard of Rolex.
What should you look for in a pre-owned Rolex?
Rolex has a long, interesting history as a watchmaker and is by far the most popular brand on the pre-owned market. If you're searching for a pre-owned Rolex, keep the following factors in mind to ensure you get the best possible deal: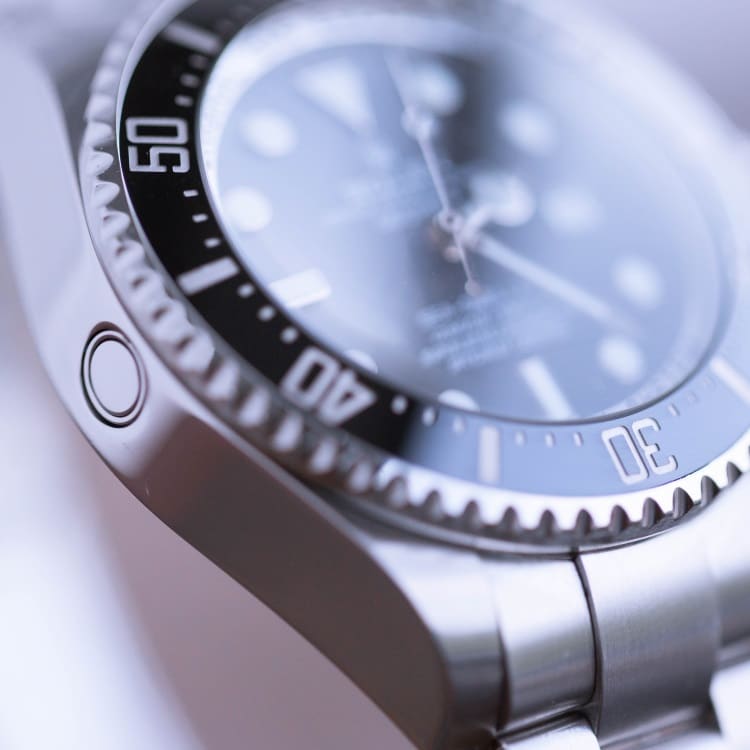 Authenticity
Since Rolex is so well-known, replicas are extremely easy to find. If you're searching for a pre-owned Rolex, use a trusted source that can verify the authenticity of your watch. If it comes with the original box and paperwork, even better.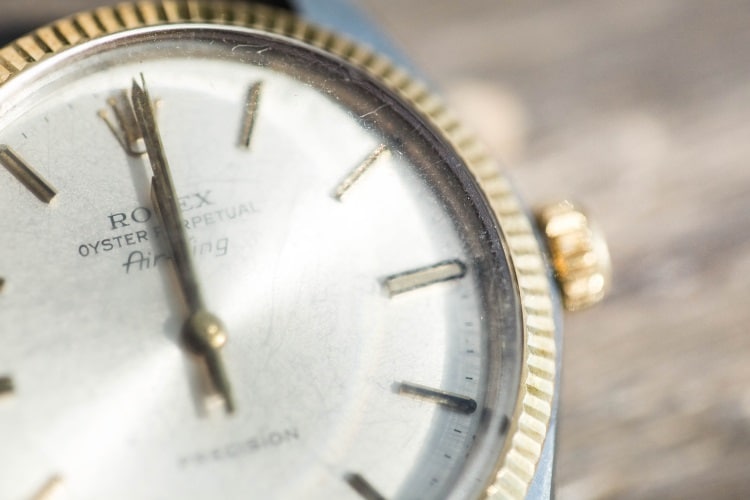 Patina
In the world of vintage Rolex, aging isn't always a bad thing. Over time, many Rolex watches develop a "patina": visual signs of aging such as slight fading on the bezel and dial. This can make a vintage Rolex that much more special, and can even have an effect on the watch's value.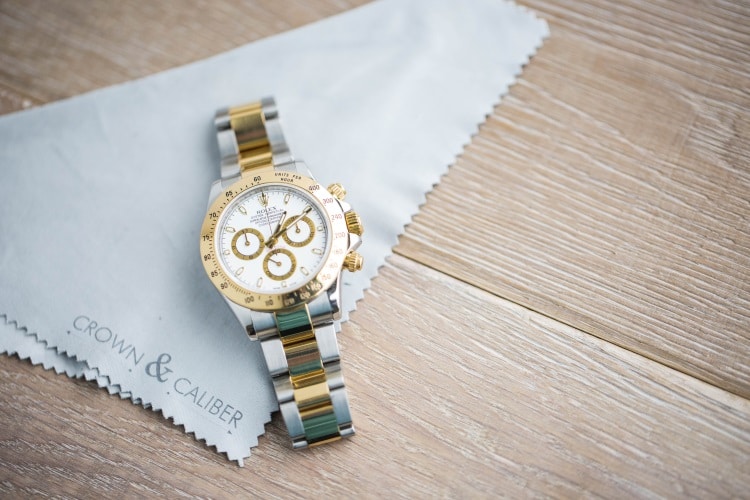 Material
Rolex is best known for its stainless steel watches, but it also produces several models in 18k gold or a mixed gold/stainless steel "two tone." If you're searching for a watch that will hold its value, you'll usually find the best long-term return from a stainless steel watch.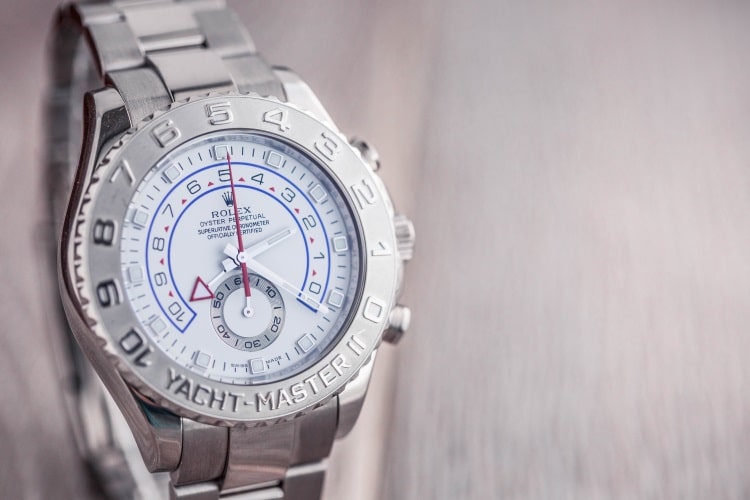 Lifestyle
Rolex has a small but diverse product line-up, with something for every taste or lifestyle. Make sure the Rolex you decide on is a good fit for yours. If you're active, you'll enjoy an Explorer or Submariner more than a Datejust or a Cellini.
That said, Rolexes come in all shapes, sizes, and materials—even with a little bling, if that's what you like. Pick a model that matches your tastes and lifestyle and you'll have a high quality watch that will last for decades.
For further information on buying or selling a pre-owned Rolex, visit Crown & Caliber.