Shaun Birley on Becoming a Men's Style Influencer in The Age of Instagram
In an age when everybody wants to be seen and Instagram reigns supreme, so-called influencers like Shaun Birley are the height of cool, with tens of thousands of followers all looking to their feeds for inspiration and advice which is offered up on a daily basis. There's few denying that Birley knows what he's doing when it comes to wearing a suit, but peel back a layer or two and there's a lot more to the shipping company owner, business coach and Instagram personality than meets the eye.
Chatting over the phone in between flights, the affable Birley is quick to amicably rebuke me for suggesting that Instagram influencers are the new style icons, as his quintessentially Australian down-to-earth demeanour becomes quickly apparent.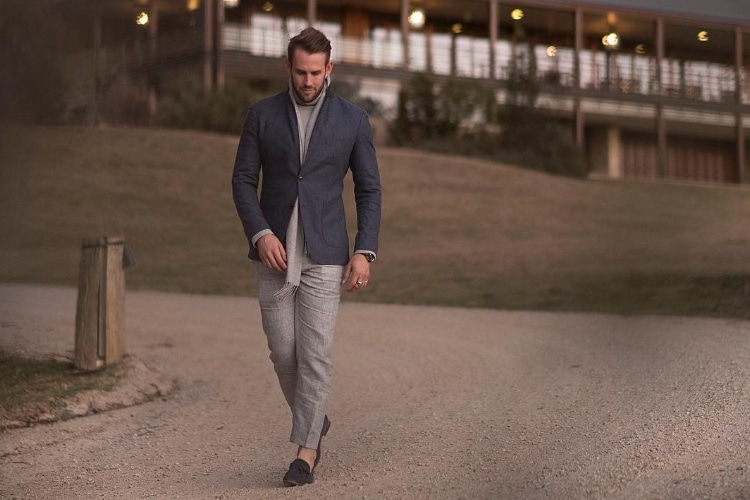 "I wouldn't call influencers style icons, definitely not. I wouldn't categorise them as that at all", he says. "I think people who study style and have grown up in the fashion industry and people that have been a part of a brand's growth and maturity, and people associated with style for a long time can be called style icons. I think influencers with 40, 50, 100,000, 150,000 can't be classified as style icons because, I mean, at the end of the day it is their own personal style. Some people's style might be Chinos and a shirt or just active wear. We can't put those people in the category of style icon, can we?"
This grounded attitude isn't surprising. Where others obsess over their filters, followers and fan base, Shaun Birley is managing logistics operations in all of Australia's major cities, in between his time as a dedicated business coach and shipping company owner. Though he takes his Instagram presence seriously, it's evidently just one part of Shaun Birley's repertoire, and there's more to it than just nice photos of coffee and suits, though it's his attention to detail that most followers seem to be picking up on.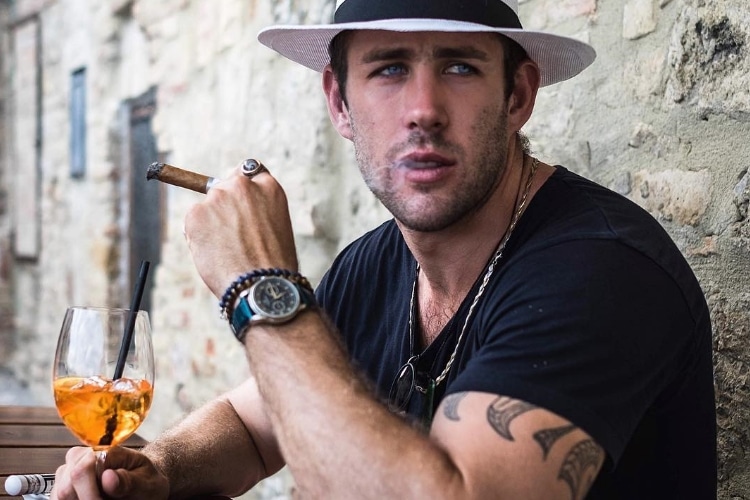 "I think it's kind of the saying, you know, if you're the first, people laugh, and then they follow. I think if you stick with your guns, eventually people will end up following whatever trend it may be. For some reason, at the moment, it's men taking style, grooming, and health . All three of those, it's a bit of a three-pronged attack.
"I think Instagram has definitely been a catalyst for changing the mindset of men when it comes to looking after themselves. A lot of the time, actually, if you have a look on some of my pages, I've got girls tagging boyfriends, and I've got girls messaging me going, I'm going to get this for my boyfriend. Where did you get this? I want to buy it as a Christmas present' or even Father's Day present."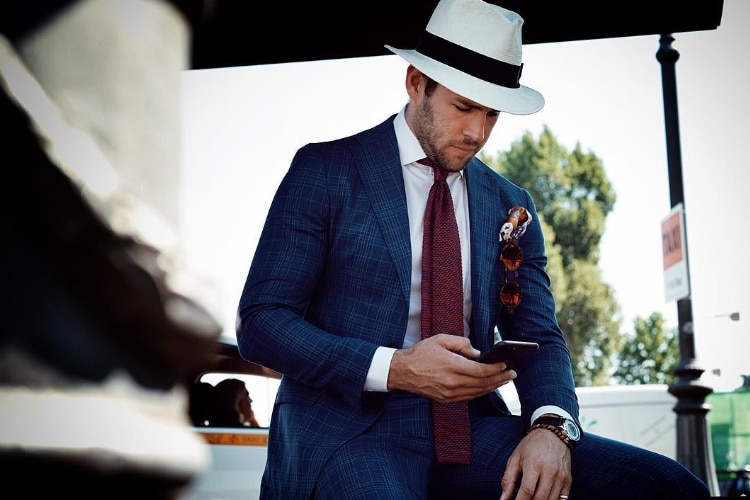 His Instagram has definitely evolved since he first began posting, way back when: "It was coffee and socks. That's how it started" he confesses. "It was my neck down, and it was me being at a different café every day. I think people were interested in what coffee shops I was drinking at more than anything", though he only occasionally alludes to his double-life as a shipping expert through his posts.
"90%, 95% of my travel you see online is through my business coaching or through my own personal logistics account. I don't give too much away on them, because I don't want to bombard people with, 'This is my business. Send me business.' For me, my Instagram is a creative outlet for me to really just show off my own personal flare, tastes, passions, and hobbies" Shaun says, though just as his account has morphed from coffee and socks, this too may be changing soon.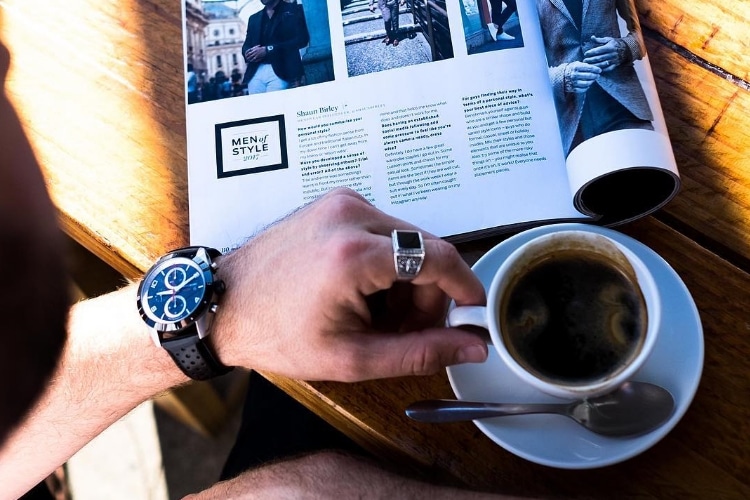 "I'm really taking a new tack on my Instagram. Like I said, it's ever evolving. I'm going to start talking about my shipping company a lot more, just because there is a bigger interest, and people ask: 'What do you do, and how is this funding your lifestyle?' That's the interest it's having.
"It's super topical. I help online retail brands ship internationally. I help them open the doors and negotiate rates with DHL Express, and e-commerce, and getting them integrated on the online stores, and then help them with some basic information to help them on marketing their stuff overseas. Because I think, as an Australian-based product, opening your business to the U.S. and Europe, that's a big task. For me, I can switch that on in 24 hours.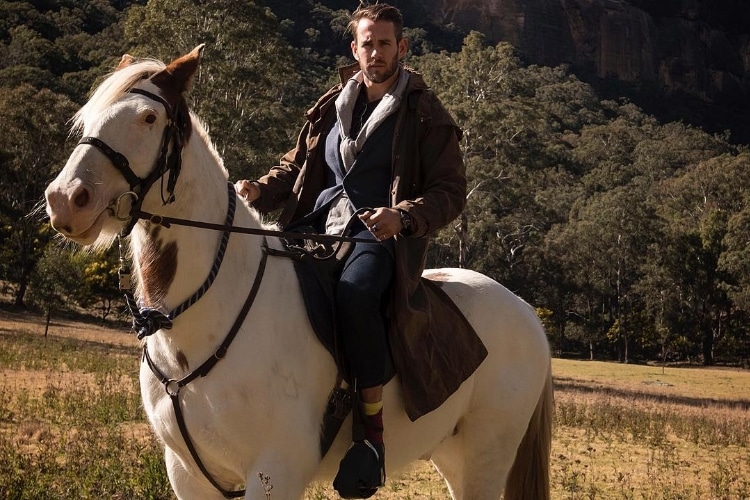 "Brands are now hitting me up saying: 'Shaun, you can wear our stuff?' and I'm saying: 'Yeah, absolutely; how are you sending your stuff overseas?' – So there's that synergy happening at the moment. Instagram drives a lot of my business growth actually. I get to double-dip. A lot of these brands I get to work with, and then I get to pick up their logistics, which is awesome."
And the more brands Shaun represents, the more he's in demand, though his latest approach to brand partnerships goes a lot further than just product placement, or straight-up influencer advertising as most would know it.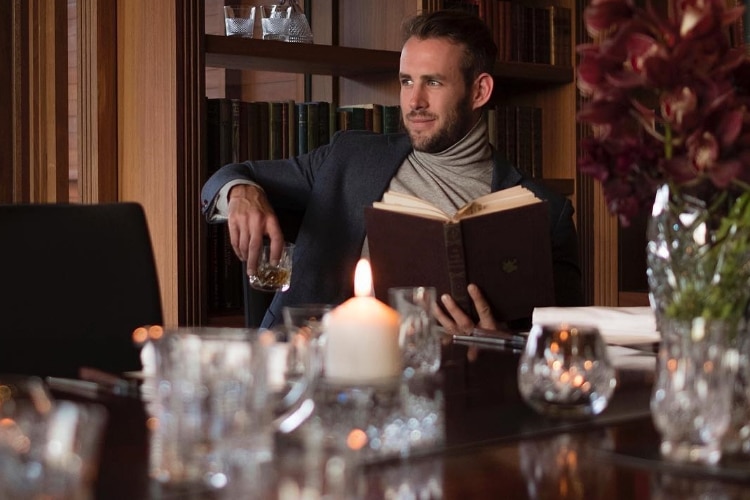 "I really want to move away from posting one or two photos about a product. The money's good, but at the same time, I want to avoid that stuff. The money through Instagram doesn't matter for me. It's about creating a core relationship with brands that I think people want to see.
"I'm going to start creating longer relationships with these brands. Montblanc is a great example. Chivas is a really good example; the guys there are really great to work with. You can create a brand story for them, rather than just putting one or two posts up. Something I just did recently with Chivas was a nine-post series when I went to Wolgan Valley with Emirates – those journeys, people become completely engaged. I even noticed the stories doing well. The moment you start, you're creating a travel scene not just a sponsored post.
"Even say, for Montblanc: going somewhere, leading with one or two posts that are not about Montblanc specifically, but then there's a sort of platform to lead into advertising the product. That's the kind of storytelling I really want behind my posts now.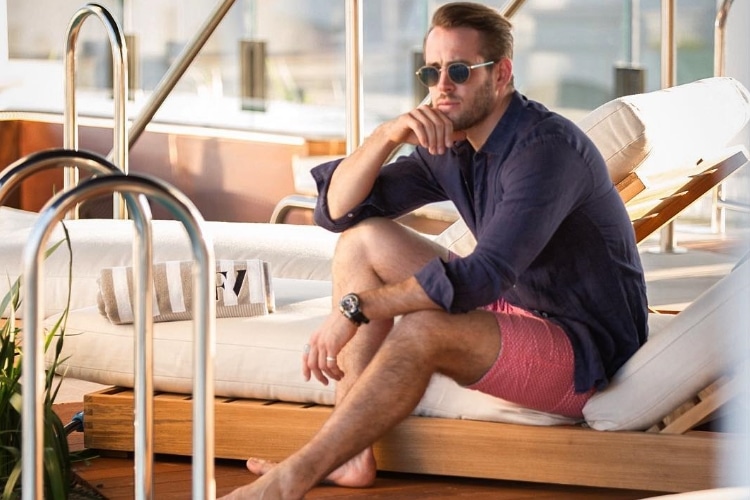 "I want to be able to create a page where a bloke can come and go: 'Who's a man that likes to dabble in everything manly? F*ck – Shaun. Okay, let me have a look at his page. All right, he's going on a holiday here and he's staying at that hotel, and he's wearing this watch, and this is his suit brand. Perfect.' You know- 'I want to treat myself in the next couple of months, so I'm going to have a crack at getting one of those.'"
Having brands wanting to partner with a niche personality like Shaun also means being selective. "It's important to say no now and then. I reckon I say no to 80% of the things (offered)" he happily shares. "You can see guys (other influencers) posting individual one-off things that can be quite random. A lot of the stuff with brands, I really want to keep those longer relationships with them now as well. Because then you don't look as if you're just slutting yourself out to a whole bunch of people."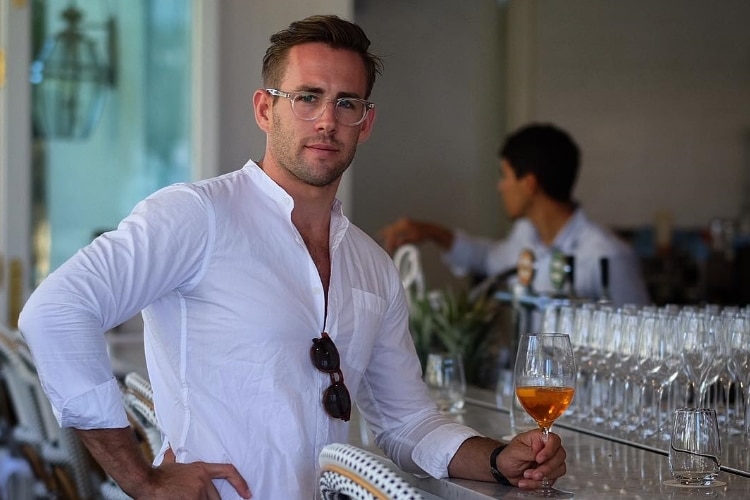 Brand strategy aside, Birley confesses that deep down, shipping is still his primary focus. "I am a logistics nerd, is what I am. I love planes, I love moving shit from A to B", though sharing his knowledge seems to be an unrelenting passion too.
"I'm actually taking some time off my work next year. I moved away from coaching, I'm actually going to run Sydney, Melbourne and Brisbane; free seminars for the first three months, for online businesses, just so I could show them how to advertise and market and open their doors to the world. It's going to be a cool little seminar."
Whatever your stance on influencer marketing, if there's anybody I'd trust at utilising the internet to sell a brand, it's Shaun Birley.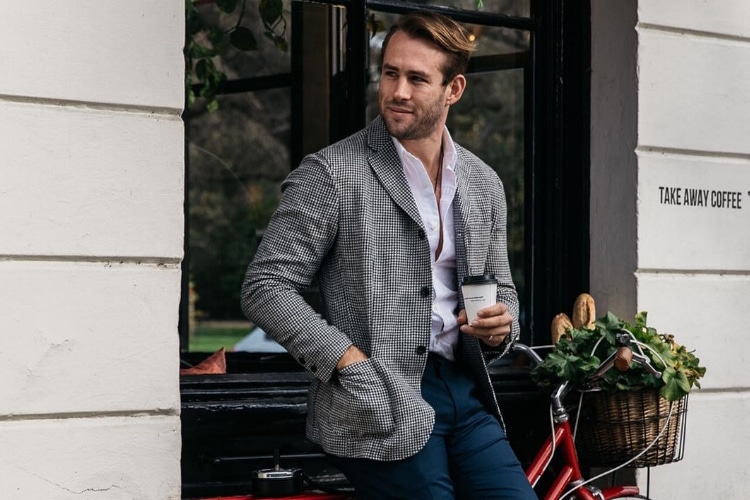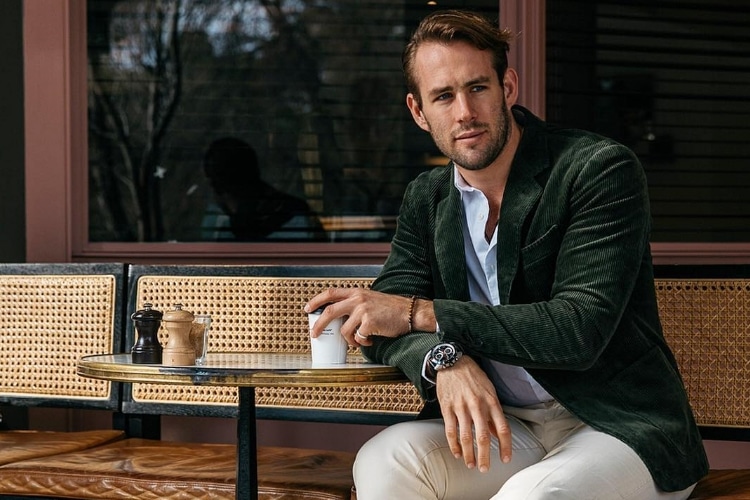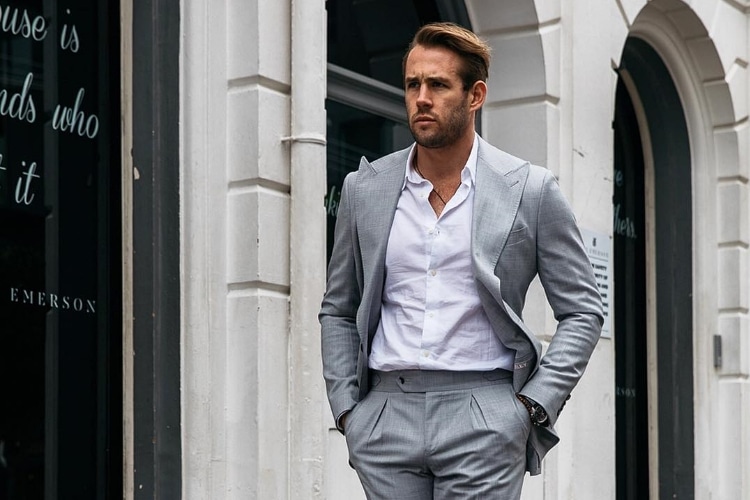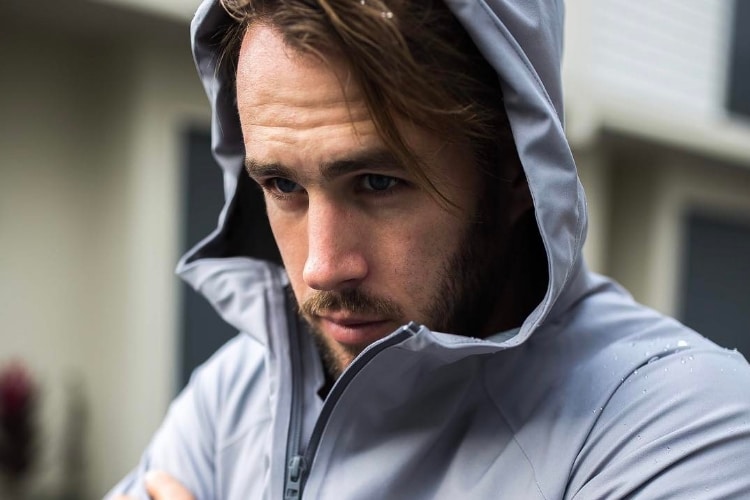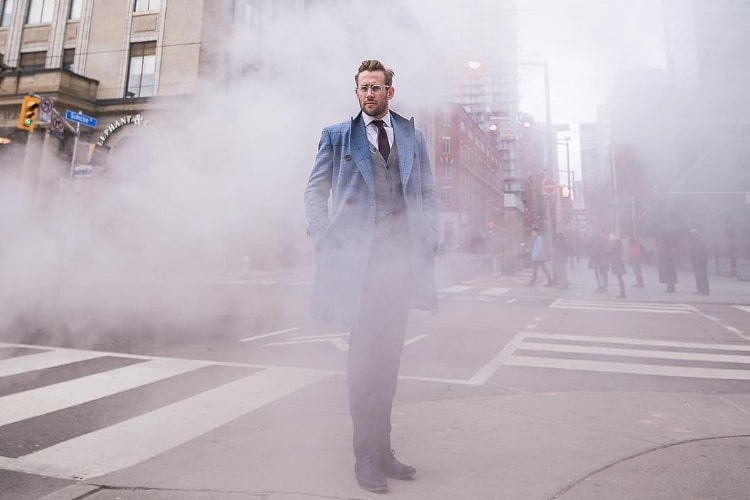 Have you subscribed to Man of Many? You can also follow us on Facebook, Twitter, and Instagram.