Stylish Minimalist Kangaroo Leather Wallets by Hentley
Written in conjunction with Hentley.
Wallets are one of those accessories that, especially for men, should always be taken seriously yet are so often overlooked. We all know that one guy in the group who still uses the velcro surf wallet that came free with his boardies, and the other, more troubled suspect, who uses a rubber band wrapped around his cards and cash (this trend is becoming far too common and needs to be stopped immediately.) If you are that guy and you've decided it's time to graduate to some leather, or you know that guy and feel like performing a community service, then you should definitely have a look at Aussie manufacturers of top-notch leather goods Hentley.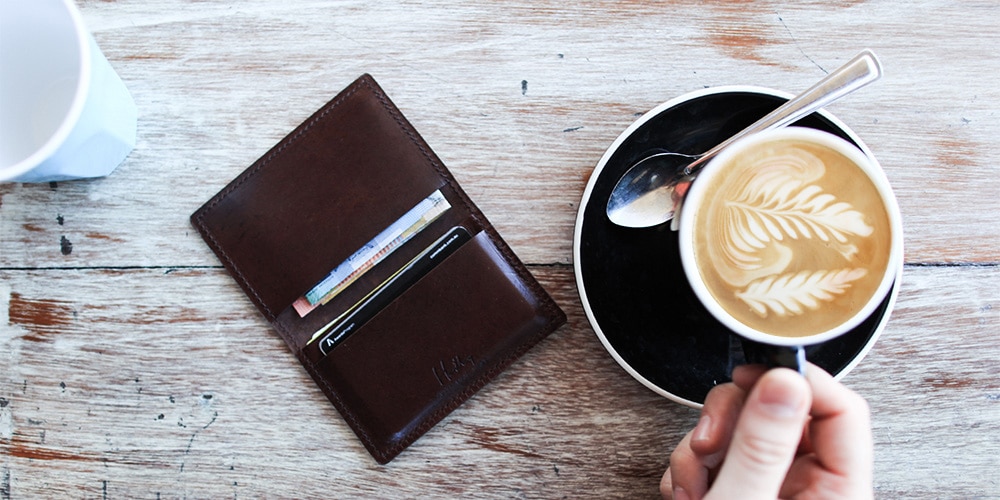 Based in Sydney's northern beaches, Hentley are responsible for leather wallets that not only look and feel great, but are fast becoming famed for their durability and robust construction. One of the key elements that makes Hentley wallets so highly regarded is the fact they are made from Kangaroo leather. For those of you new to the nuances of different animal hides, or who feel that using the skin of a national symbol is unpatriotic, listen up. Kangaroo hide is not only stronger and lighter than calf skin, it's also far more sustainable to source, it tans better and ages much more gracefully. People have been making Kangaroo leather boots for decades, both locally and abroad, so it only makes sense to use the leather for other applications too.
Hentley tan their leathers using vegetable dyes over a long period of time, which results in the colours in the leather staying put and ageing better, as opposed to turning into that drab greying hue that older wallets tend to develop after a few months of use. The colours naturally, gradually get darker and the leather becomes more supple with time. And in case you're still not sold on why a Hentley leather wallet is a good investment, you don't have to be – Hentley put their money where their mouth is and guarantee them for life.
Below we've listed three of their most popular styles to get you excited.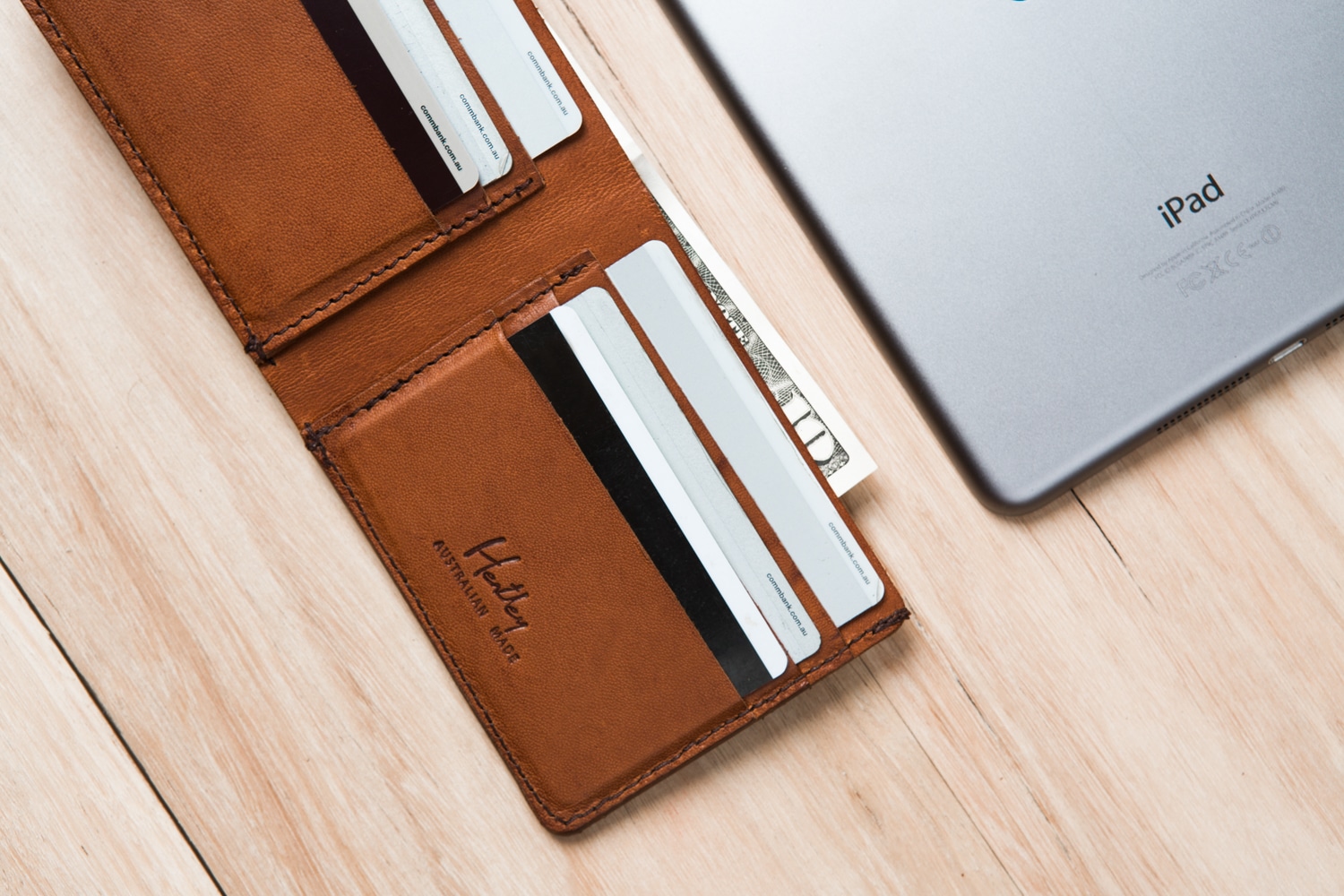 Manhattan
This is the classic, elegant men's wallet we've all come to know. With a one-fold design, it's slim and simple but can still hold up to a dozen cards as well as your fat wads of cheddar. This is the wallet for the gentleman who knows what he wants and doesn't have time to waste on tacky fandangle. Offered in the self-explanatory colours of cognac, sand, charcoal and brandy (yes, cognac and brandy are actually different shades), there's one for every occasion.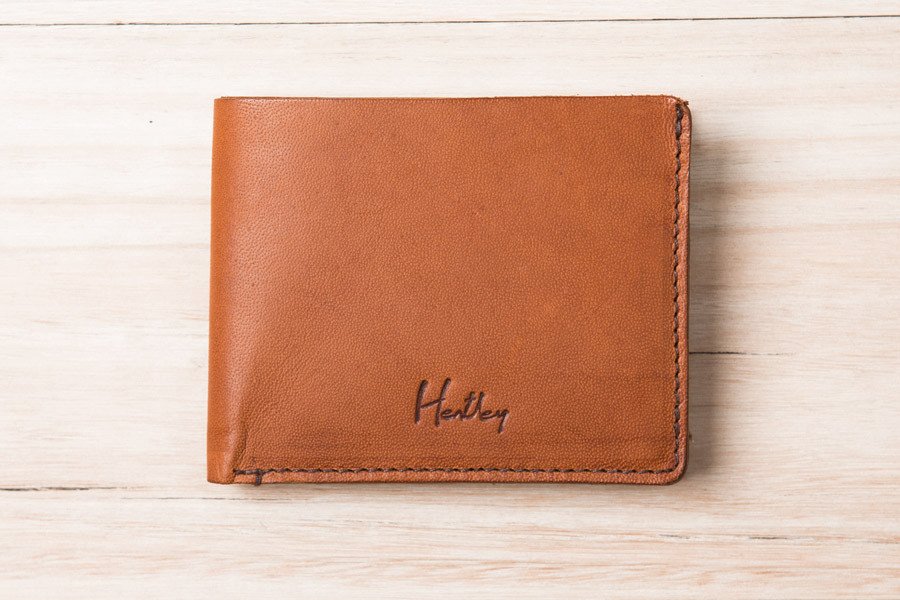 Bagan
The wallet stripped bare. Holds up to fifteen cards in two slots, plus a pocket on the other side for folded notes. This wallet looks as at home in a pair of old jeans on the way to the beach for a wave as it does at an 8am business meeting with the CEO. Playful yet somehow serious, it's perfect for the adventurer who still makes it to the office every Monday. Just like the Manhattan, the Bagan is offered in cognac, sand, charcoal and brandy, subject to availability.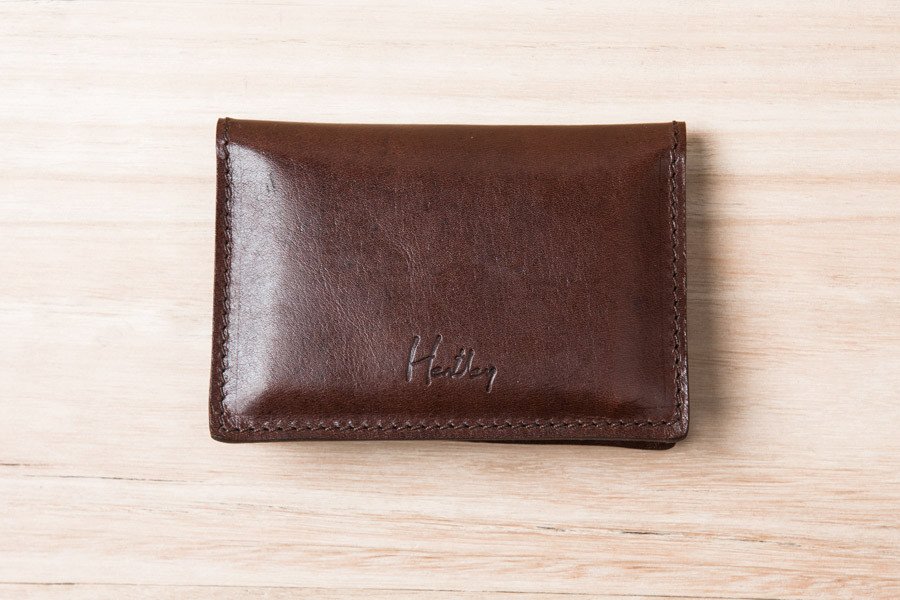 Annapurna
Busy traveller? Multiple currencies? A plethora of credit cards? Meet the Annapurna, perfect for the man who carries his wallet in his suit jacket and likes to discreetly whip out the platinum card to grab the bill before his date even notices. Perhaps more serious than its brothers, the Annapurna is offered in the more grown-up shades of brandy and charcoal.