The Teti Ring Wraps a World Around Your Finger…Literally
In Partnership with Teti
When you hear that a jewellery brand was inspired by architecture, it usually means you can expect Art Deco flourishes or other subtle details. However, a new Kickstarter campaign is taking the concept to gloriously literal extremes. It goes by the name of Teti and it turns a meticulous micro-sculpture city into a wearable ring. Each sculpture is plated with precious materials and encapsulated in transparent and indestructible resin. Slip this thing on your finger or put it on display—either way, you'll be turning all kinds of heads.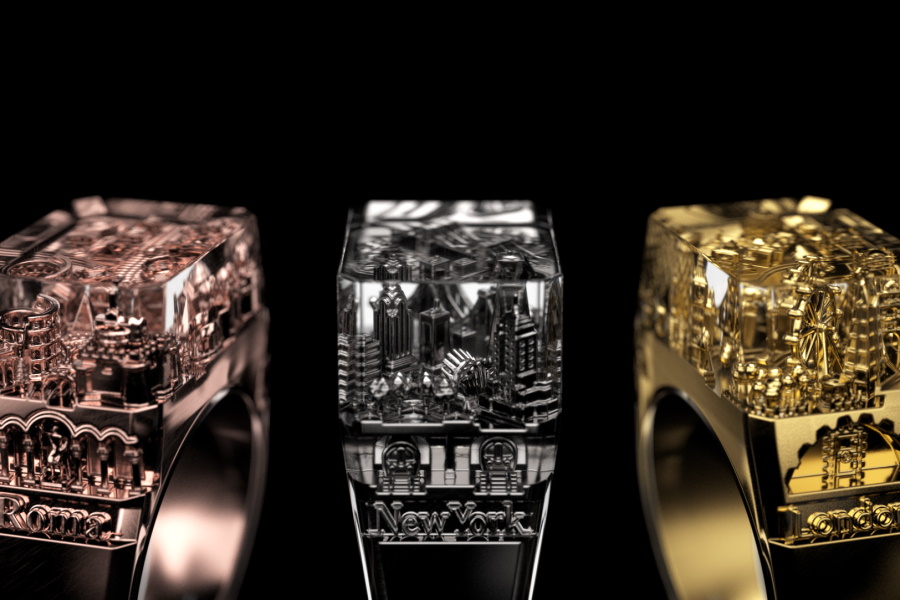 Handcrafted in Italy by a small team of young designers, Teti rings are available in either copper, silver, nickel, or gold. You can also currently choose between three iconic cities: Rome, London, and New York. The resin encasement is comfortable, anti-allergenic, and completely resistant to oxidation. In other words, expect this innovative ring to last you a lifetime as it retains both physical and sentimental value.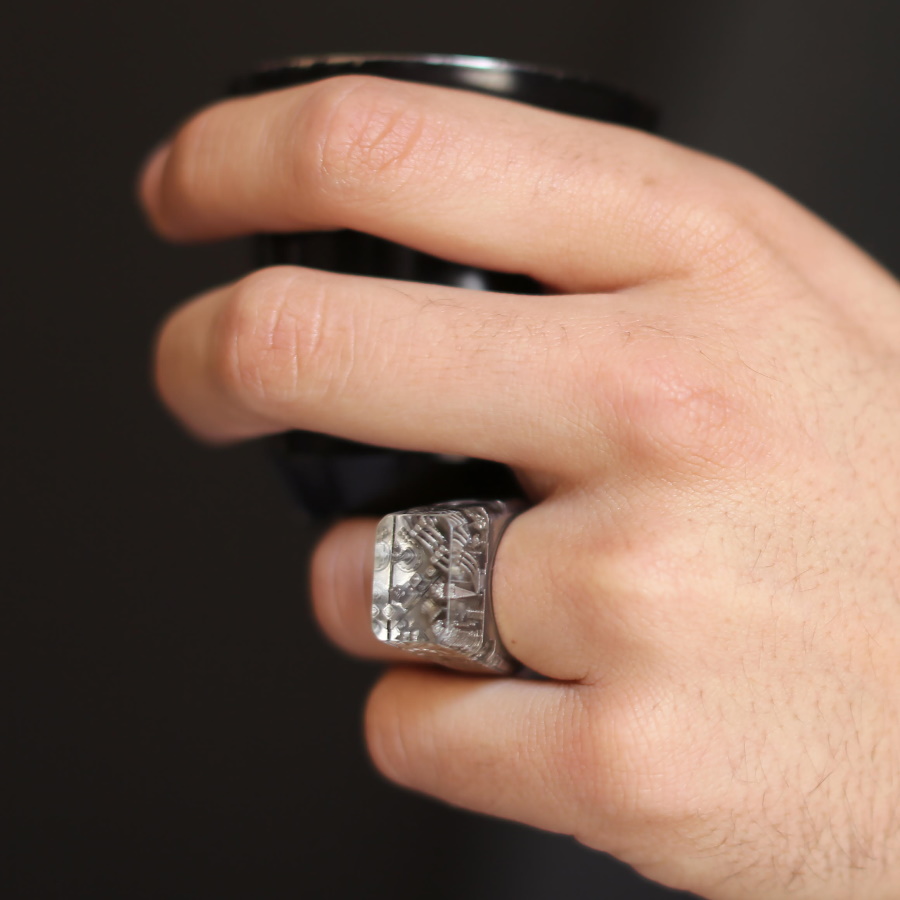 Teti represents a crossroads between multiple passions, namely travel, architecture, and design. Accordingly, the detail of each micro-sculpture is kind of insane when you peer in close. Take New York, for example. Not only is the city's legendary skyline rendered with precision, but the ring even incorporates an underground section.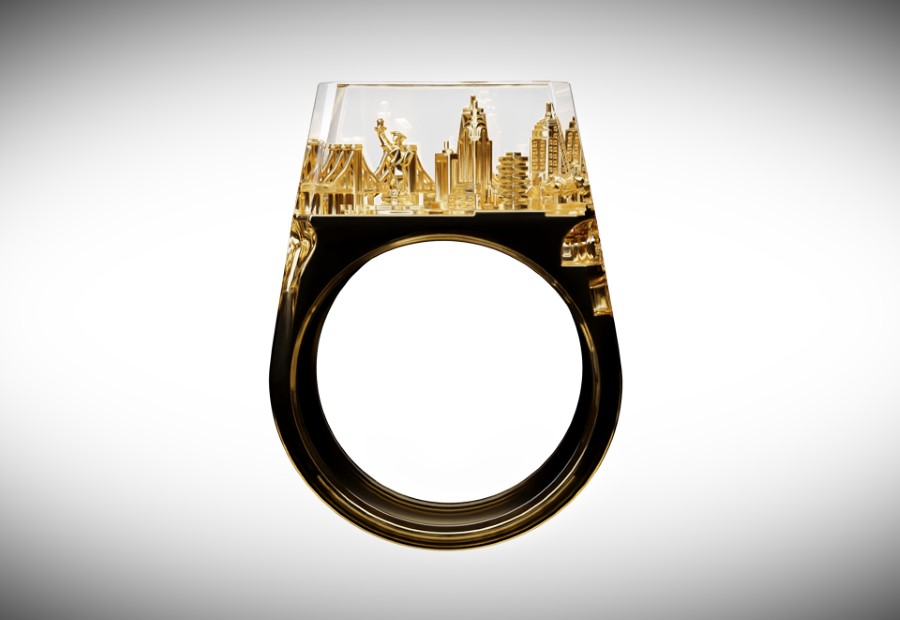 More than eye-pleasing, each Teti ring is also packed full of symbolism. In the brand's own words: "We all have memories related to particular places. We all were born somewhere, left home for studying or working, felt in love somewhere, got new friends, traveled with beloved, had remarkable events in beautiful places which became our favorites."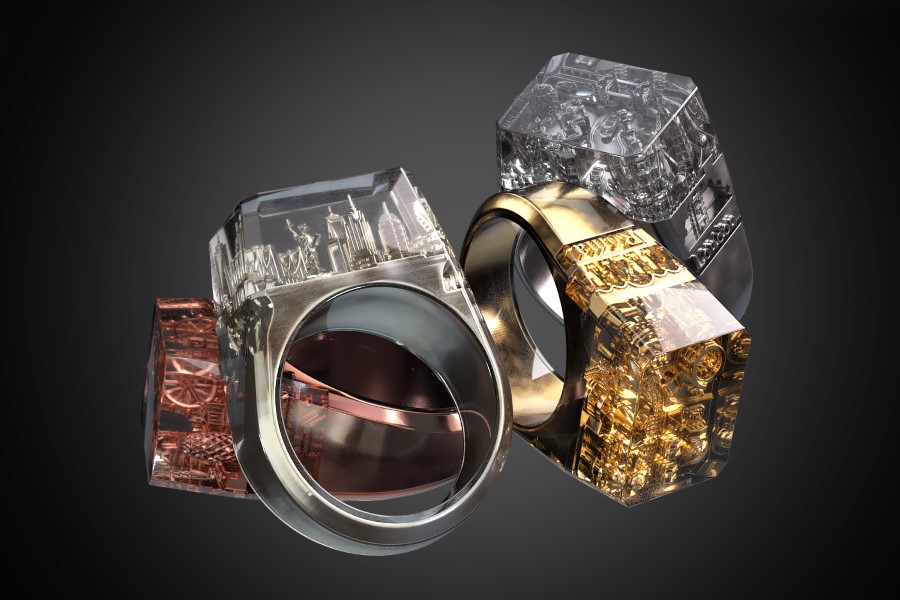 If you've ever travelled to Rome, New York, or London, your memories of each trip are coloured by the surrounding architecture as much as they are your personal experiences. While you can't always hop on a plane and take off across the globe (especially now), you can own this ring as a perennial reminder of your journey. And for those who've never visited these iconic cities, each ring could very well provide a perfect dose of inspiration.
Despite the palpable tier of quality and craftsmanship, Teti rings are currently available at an affordable price. Bringing even more character into the equation, each tiny presentation box features its own miniature figures of famous city landmarks. Opt-in now for the best deals and don't forget to check out the brand's laser-cut city maps, which are likewise affordable and unique. Prepare to put a world around your finger…literally.